18
Nov 14
Over 100 Pie Recipes for all your Holiday Needs!
Need a pie recipe for Thanksgiving…or anytime? Here are over 100 Pie Recipes for all your pie cravings!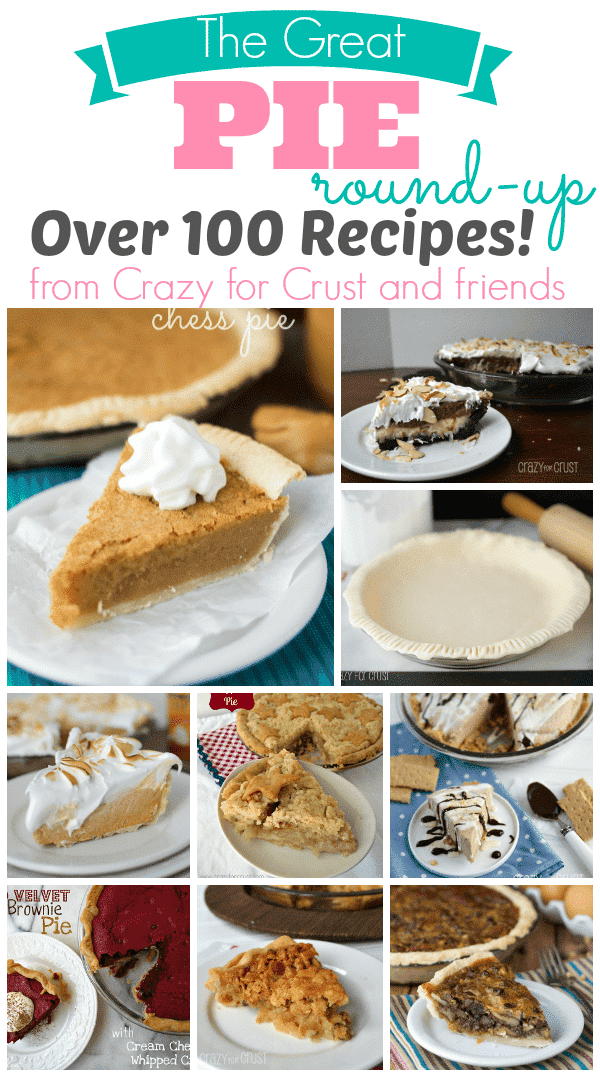 It's no secret that I love pie. Um, I built a website on my love of crust…and pie follows right thereafter.
My favorite day of the year? Pi Day (March 14).
My second favorite day of the year? Thanksgiving: the pie holiday.
Another favorite day? January 23 – National Pie Day.
I love pie. I hope you do too – because I'm sharing over 100 pie recipes with you today. There is a pie on this list for every holiday all year long. I hope you go into a pie coma from reading this post! 🙂
Enjoy!
**Please pin only the title graphic from this post. If you wish to pin a recipe, click over to the blog and pin from the source. Bloggers around the world thank you.**

Find Carrie:
Frugal Foodie Mama | Facebook | Twitter | Pinterest |Google+ | Instagram

 Subscribe via email and have sugar delivered straight to your inbox!
This post may be linked to all of these parties.