This Candy Cane Martini is a delicious way to celebrate Christmas! Made with homemade peppermint vodka it's an easy cocktail recipe for any holiday party.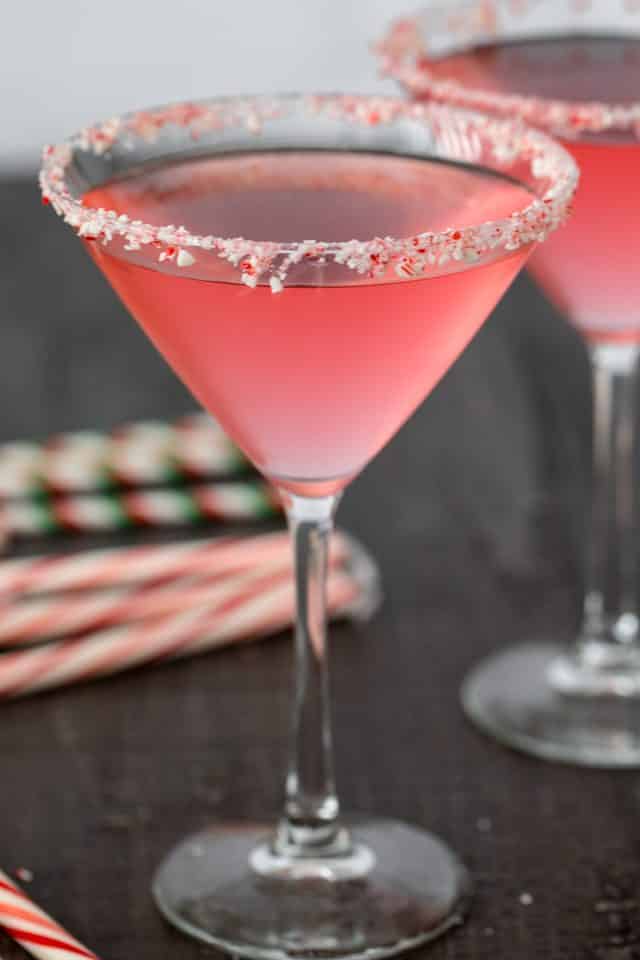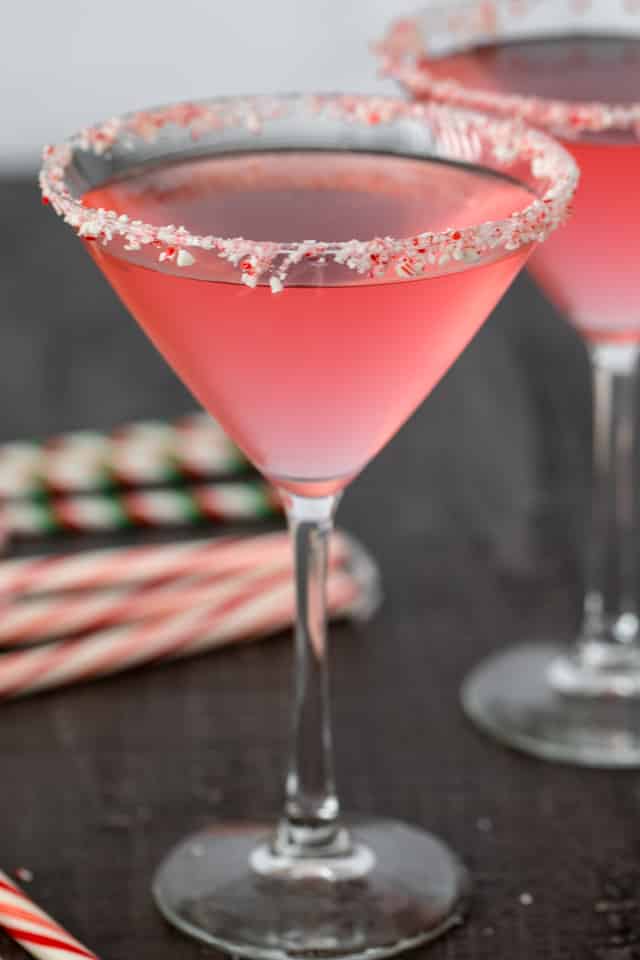 Every time I have a party I make a themed cocktail. I've done Hawaiian Mimosas for luaus, Lemon Cupcake Martinis for birthday parties, and I plan to serve French 75 Champagne Martinis this New Year's Eve.
Peppermint is one of my favorite holiday flavors, so it was natural that this year I'll be serving Candy Cane Martinis at Christmas parties!
This candy cane martini can be made two ways: crisp or creamy!
Regardless of which martini you make, you need peppermint vodka to make them. Sure, you can buy peppermint vodka at most grocery stores this time of year, but did you also know it's easy to make your own? Infusing vodka with flavor is super simple and you can use that large bottle you buy at Costco so it's way cheaper than buying a flavored brand.
How do you make peppermint vodka?
It's simple, with just two ingredients!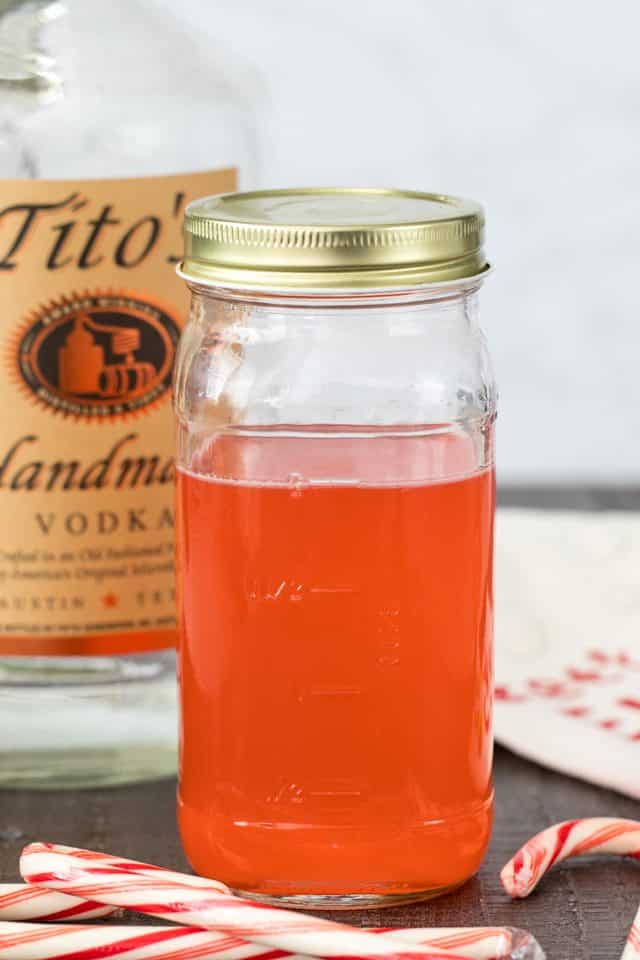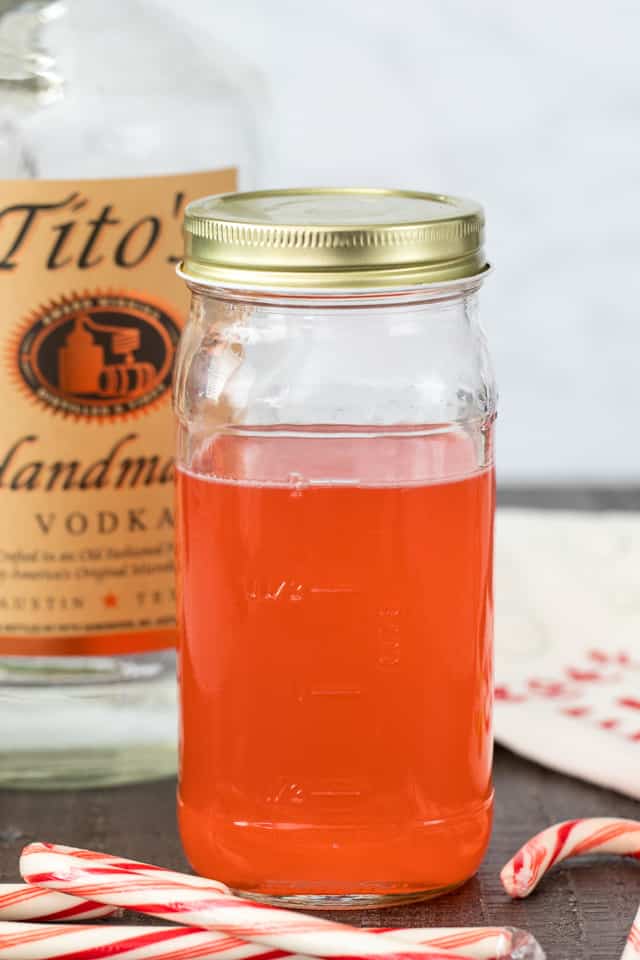 To make peppermint vodka, simply add 2 cups of vodka to a large jar and add 4-5 candy canes. You can use any flavor candy cane (or any size). Let the candy canes soak in the vodka until they dissolve, which won't take very long (a few hours).
Once you have a jar of peppermint flavored vodka you can easily add it to cocktail recipes all season long.