5 easy ways to upgrade your PB&J sandwich! Don't get bored with your sandwich; improve it by adding apples or banana, strawberries, chocolate, or bacon!
This is a sponsored conversation written by me on behalf of The J.M. Smucker Company. The opinions and text are all mine.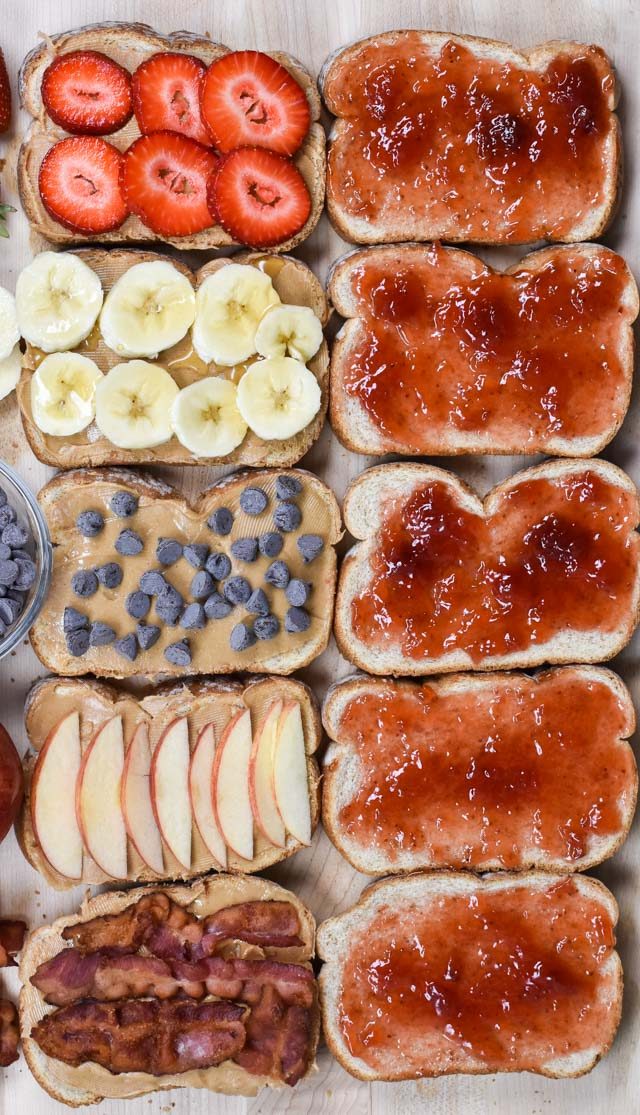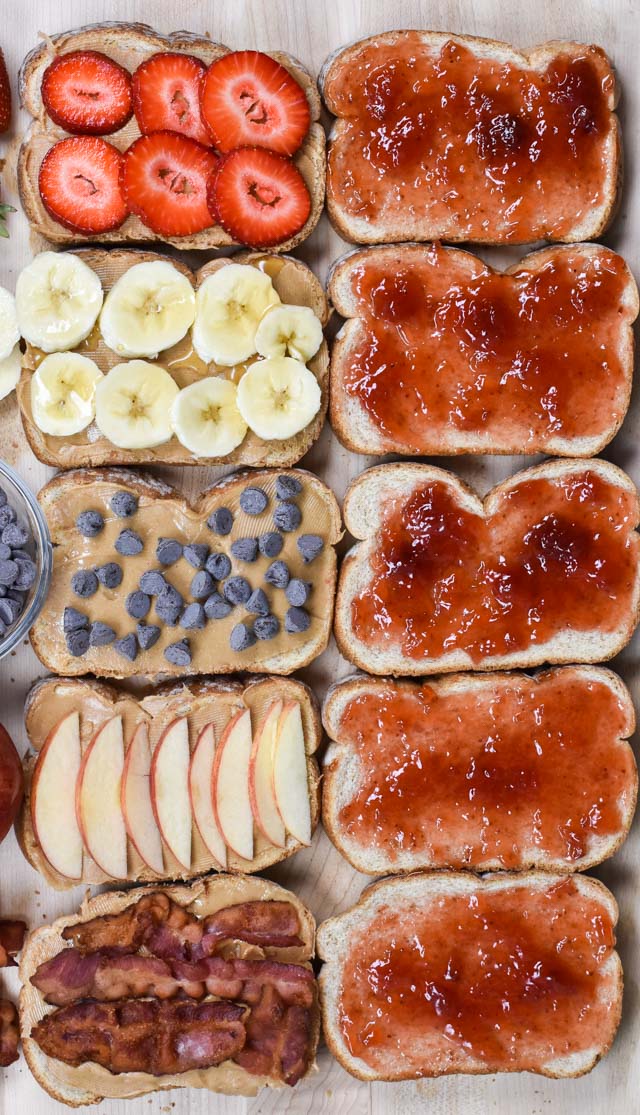 SCHOOL STARTED ON WEDNESDAY!
Okay, sorry for shouting, but I am so excited school is back in session. It's been an odd summer and Jordan's been bored to death for most of it, so she's just as excited for school as I am.
The only thing that I am not excited about for school? Making lunch. It's such a pain to find new and creative ways to make lunch for Jordan. She gets bored easily and now that she's in middle school she wants to be cool and buy lunch every day, which is a big NO in my book.
I set out to create some new and fun ways to make her favorite sandwich and I came up with 5 new ways to upgrade your PB&J!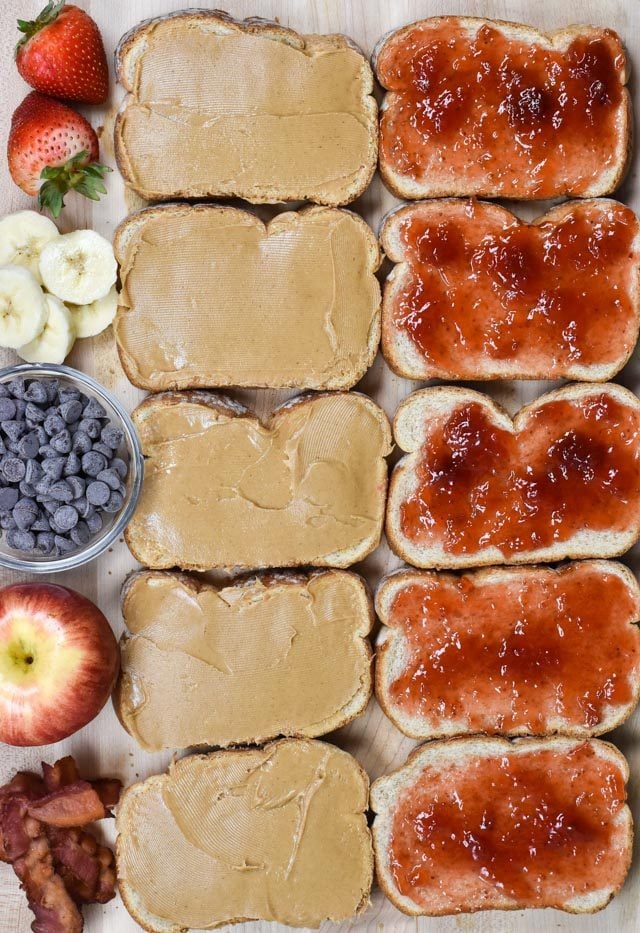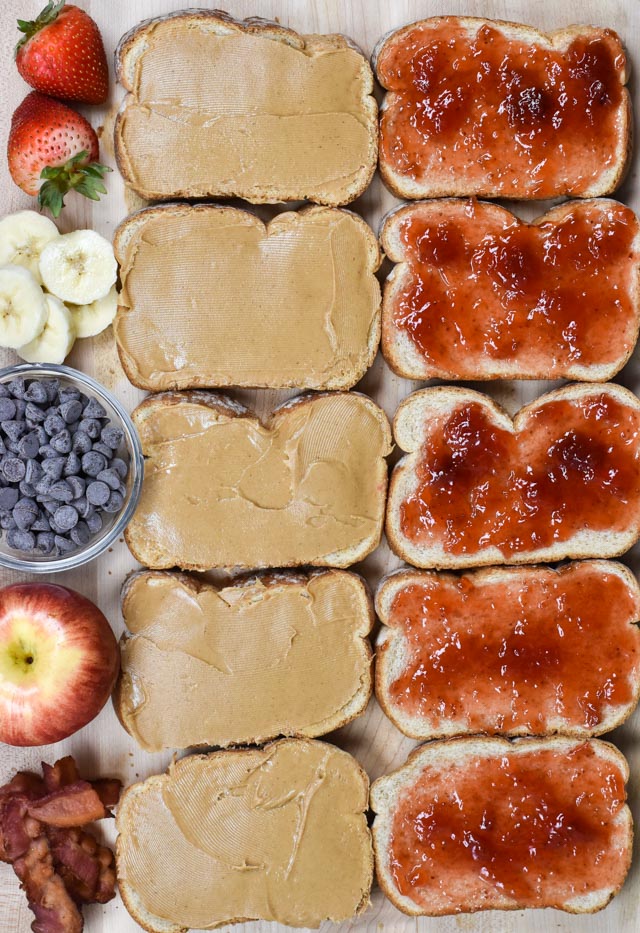 Peanut butter & jelly sandwiches are a classic and iconic school lunch. Growing up I never liked the combination but now as an adult I totally do, especially on toast.
Plain PB&J can get boring fast, especially if your kid eats them every day. That's why these 5 PB&J sandwich hacks are perfect for the start of school.
How can you upgrade your PB&J?
It's easy to upgrade your PB&J simply by stuffing the sandwich with something new.