Raspberry Pie is an easy berry pie recipe! Make this pie with a double crust, lattice, or even a crumble topping! It's such an easy pie recipe.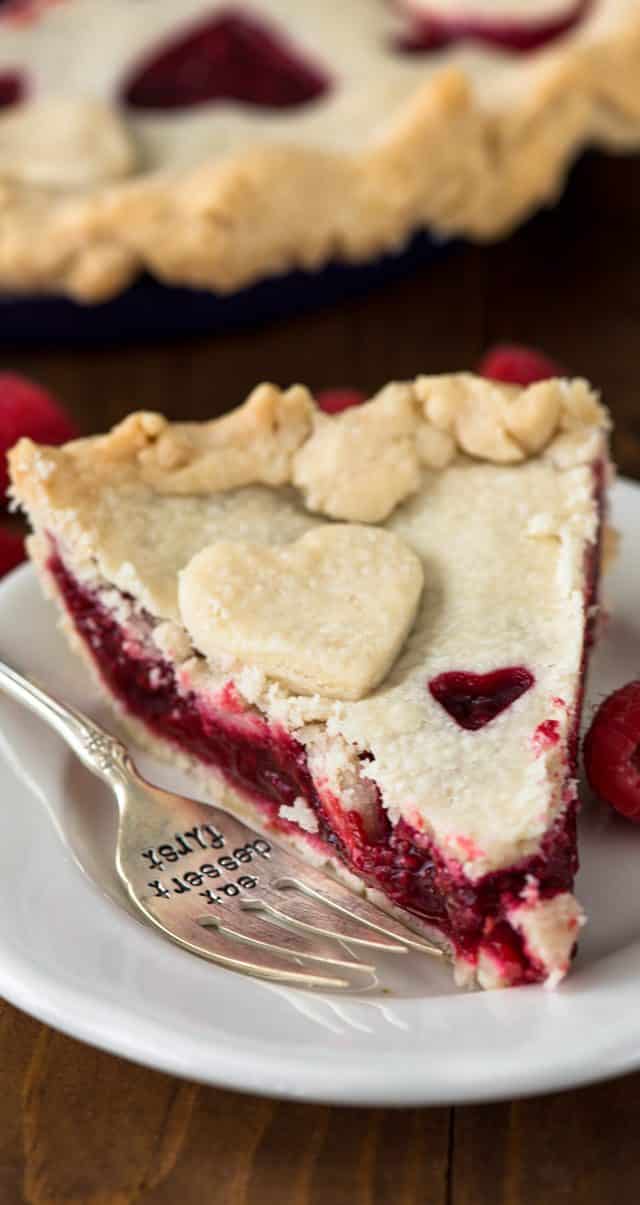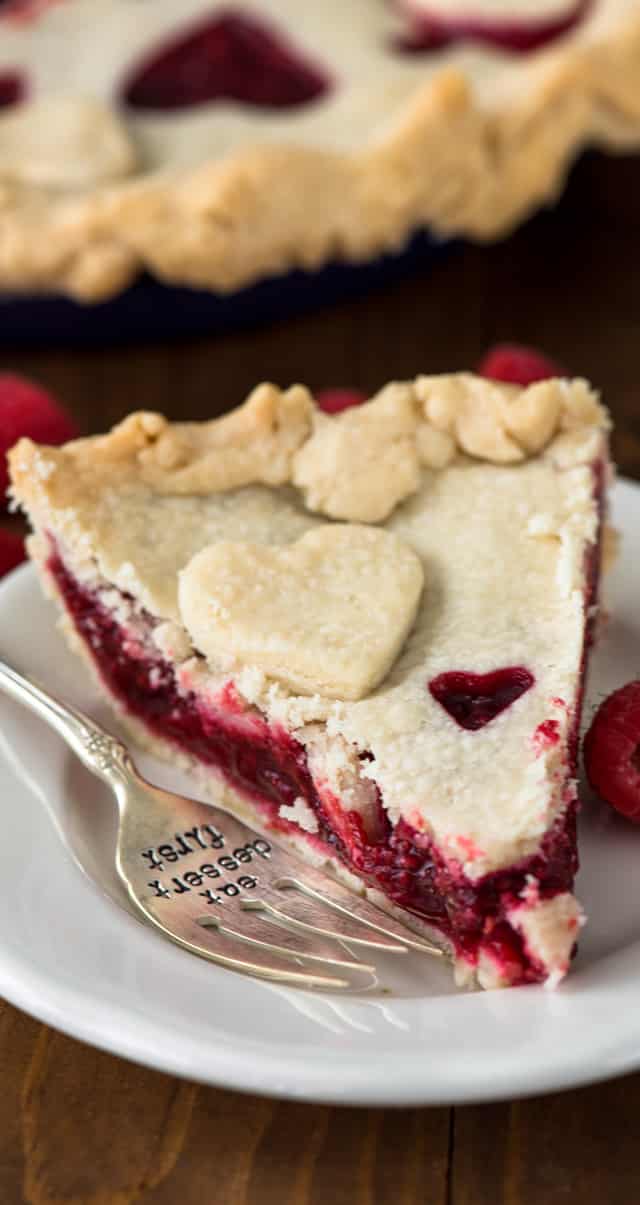 An easy berry pie recipe is something that everyone needs in their recipe box. This Raspberry Pie can be that recipe, whether you use raspberries or any of your favorite berry.
The best thing about this recipe is that you can use fresh or frozen berries, so if you're craving Raspberry Pie outside of berry season, don't worry. You can still make this pie!
My goal this month is to get all the basic pie recipes onto this site. I want to be a pie resource, so I need all sorts of pie recipes besides just blueberry, apple, and pecan.
Normally when I make a fruit pie, I make a crumble topping, but for this Raspberry Pie I decided to make a double crust instead.
The beauty of this pie recipe is that you can use a double crust, lattice, or make a crumble topping. Make whatever kind of pie you love!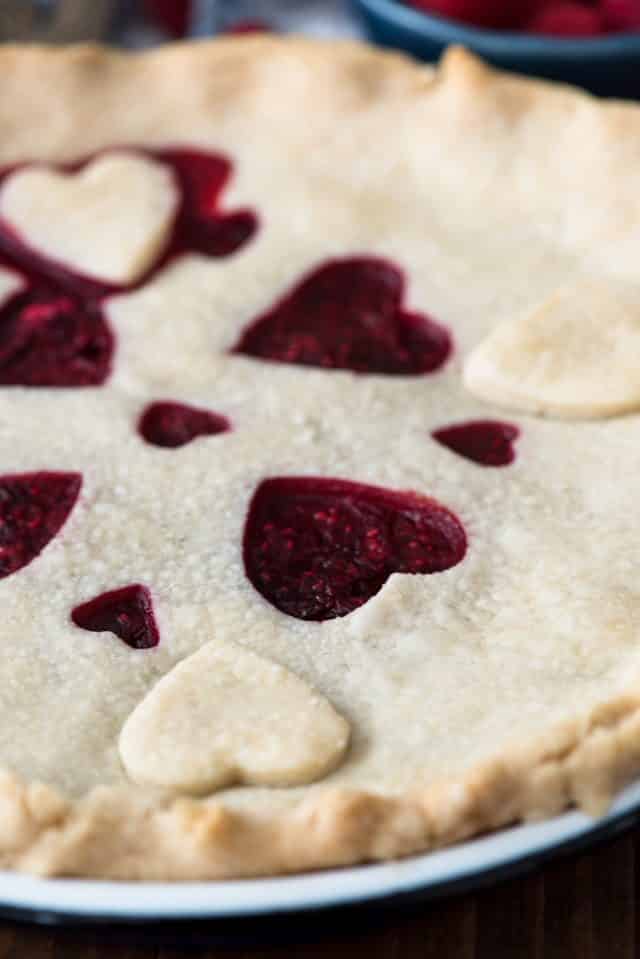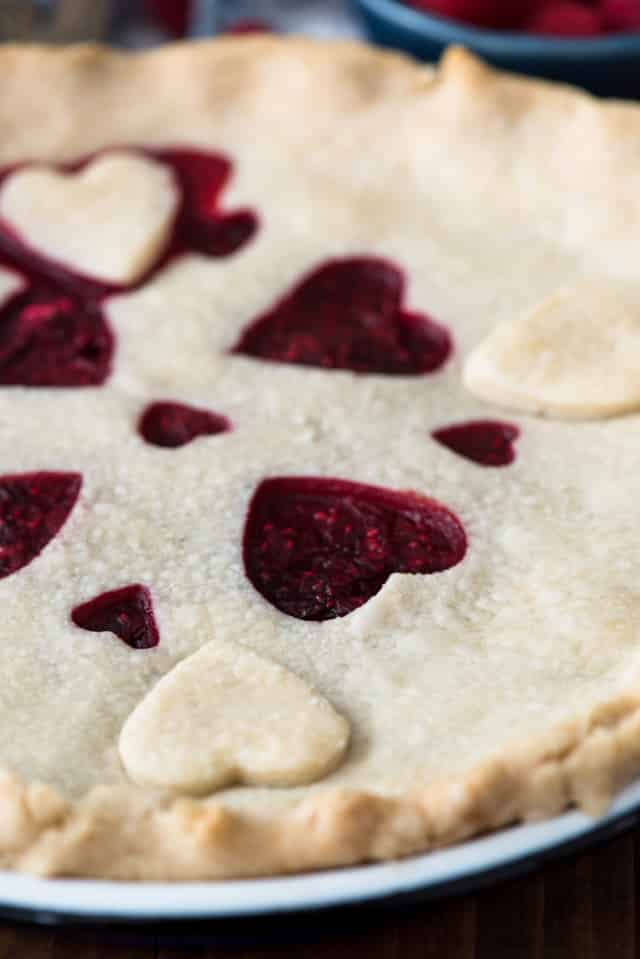 For as much as I love crust, I don't have a ton of double crust pie recipes on my site. When I was brainstorming pie recipes, berry pie kept coming up. I had blueberry pie covered but I wanted to do something else that wasn't just the normal blueberry or blackberry pie.
Raspberry pie just seems like the perfect old-fashioned pie recipe, doesn't it? I can just imagine grandmothers everywhere rolling out pastry and filling the pie with fresh raspberries or frozen from last season.
Now, double crust pies are probably the most simple ones to assemble: just plop that second crust right on top the first. But it's easy to make a decorative double crust pie too, and it's more fun!
How do you make a decorative double crust pie?