This is the only chocolate cake recipe you need! Skip the box and make my Basic Chocolate Cake recipe. This cake recipe makes a layer cake, a sheet cake, or 24 cupcakes!
I may have called this a basic chocolate cake recipe but it's the BEST ONE! Plus, that fudgy frosting on top is the perfect addition.
PIN IT NOW TO SAVE FOR LATER!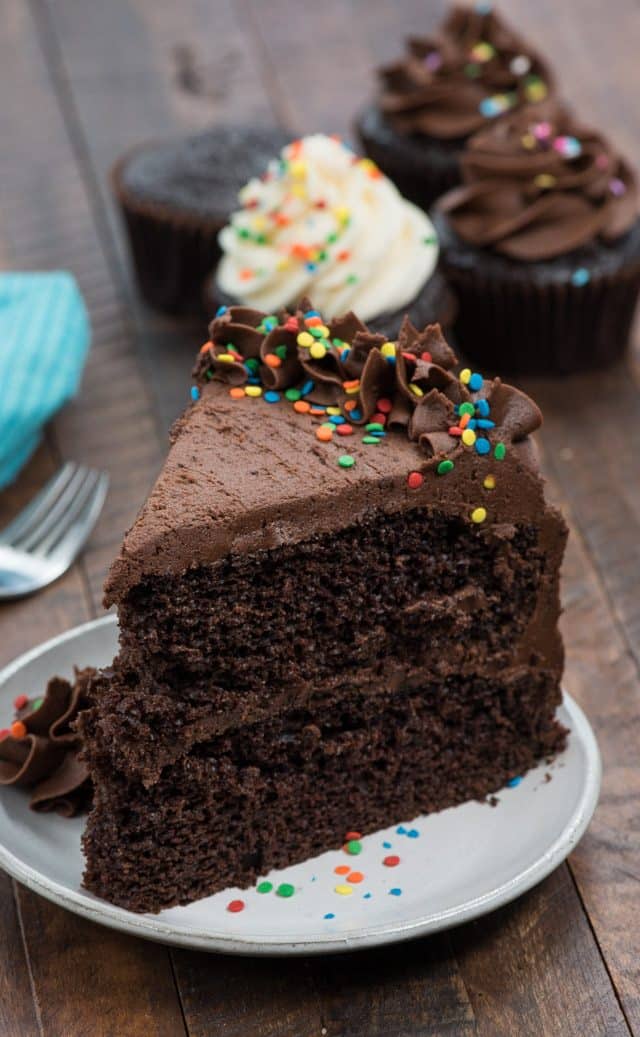 Let's head back to basics with this chocolate cake recipe! I already have a lot of basic recipes on this blog (like yellow cake, sugar cookies, red velvet, etc.) and I'm trying to complete the list. While I already have a chocolate cupcake recipe (which really is the best recipe), I wanted a versatile chocolate cake recipe too.
This easy chocolate cake recipe is actually derived from that chocolate cupcake one, but it's modified to fit in two 9-inch pans. That chocolate cupcake recipe makes over 30 cupcakes and doesn't really fit into a typical layer cake or sheet cake mold, so I wanted something more mainstream for y'all.
With this chocolate cake recipe for cake and cupcakes, you'll NEVER need to buy a box mix again!
Whether you're looking to make a perfect 9-inch layer cake, a 9×13-inch sheet cake, or 24 wonderful cupcakes, this chocolate cake recipe is the only one you need in your arsenal. This cake recipe is great with vanilla frosting or cream cheese frosting, but is perfectly heavenly when paired with the fudgy chocolate frosting in the recipe.
If you're a chocolate cake lover, look no further, because your search for chocolate cake is done!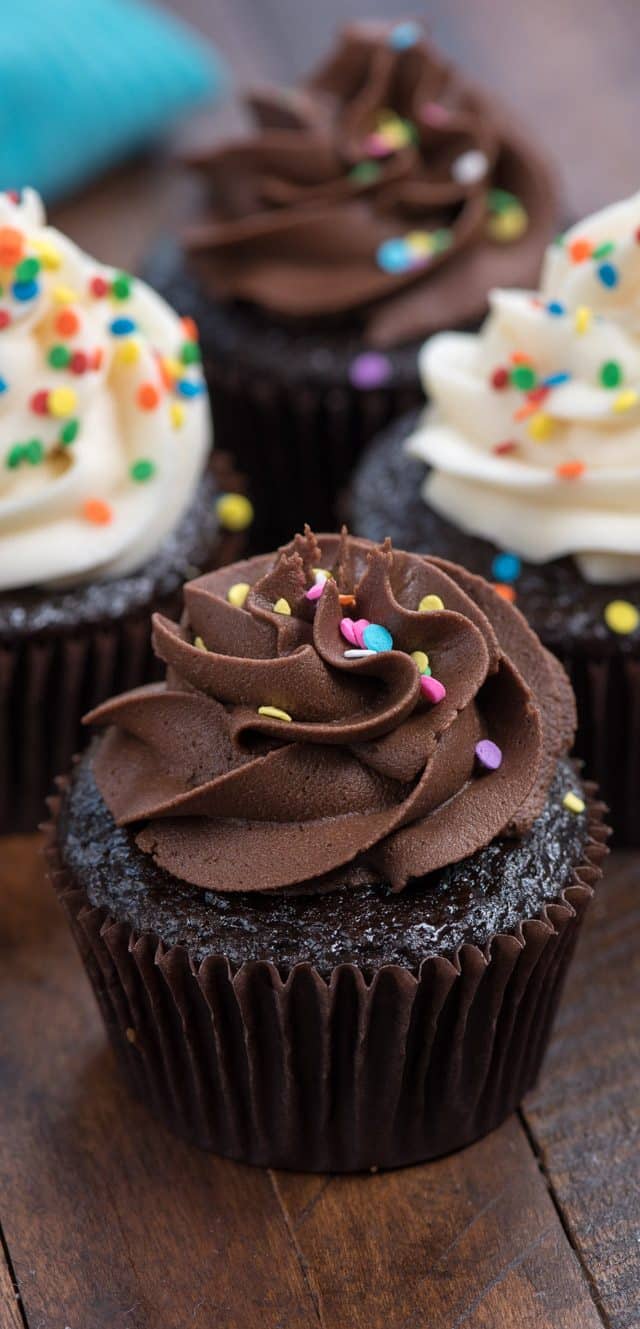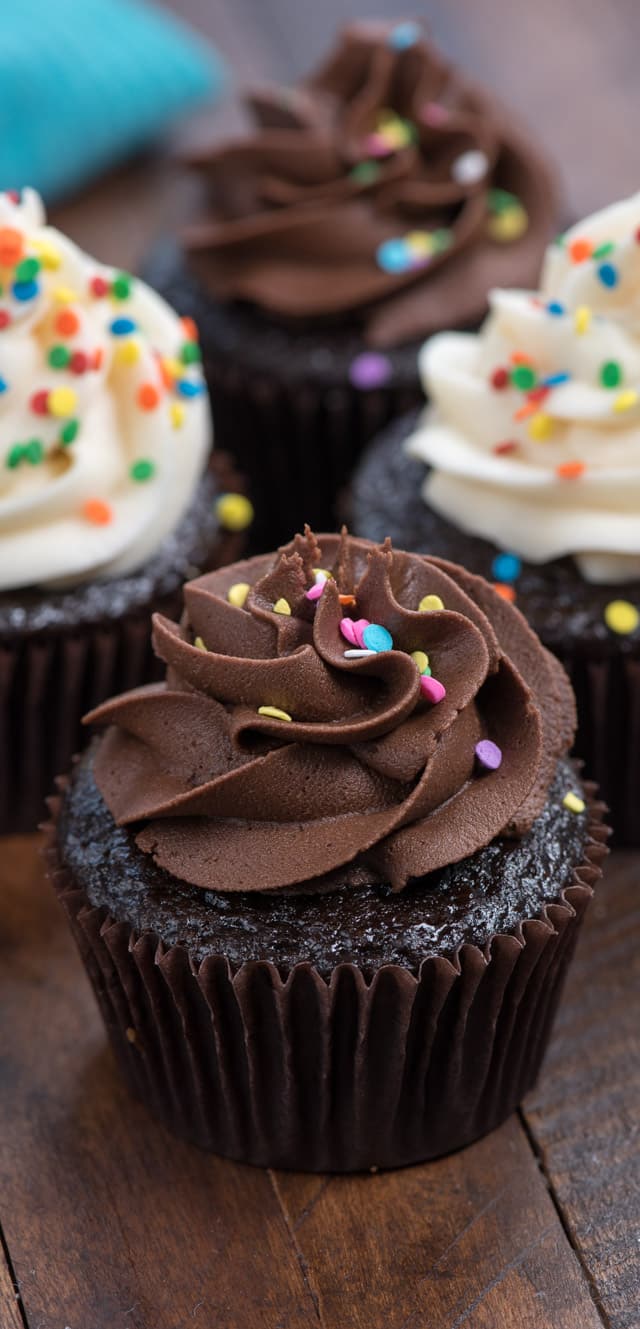 I love that this cake recipe makes 24 cupcakes. I mean, don't get me wrong: I love my best chocolate cupcake recipe that makes 30. Sometimes you need thirty cupcakes…but sometimes you don't. Sometimes you even want to cut a recipe in half and only make 12 cupcakes.
Sometimes you find a recipe that uses a cake mix and you want to make it from scratch – you need a recipe that makes 24 cupcakes for that.
This recipe does all that and more: it makes every kind of chocolate cake you can imagine, with one simple recipe.
Here are a few things I love about this chocolate cake recipe:
It's a simple chocolate cake recipe.
It's a one bowl cake – you don't even need a mixer!
The chocolate flavor is deep and rich.
This recipe produces moist and fluffy chocolate cupcakes that stay soft and flavorful for a few days.
It's the PERFECT Chocolate cake recipe that makes cake and cupcakes too!