I decided to marry two of my favorite pies! Apple pie meets pecan pie in this delicious pie mash-up: Apple Pecan Pie!
This easy pie recipe has all the flavors of both apple and pecan pie!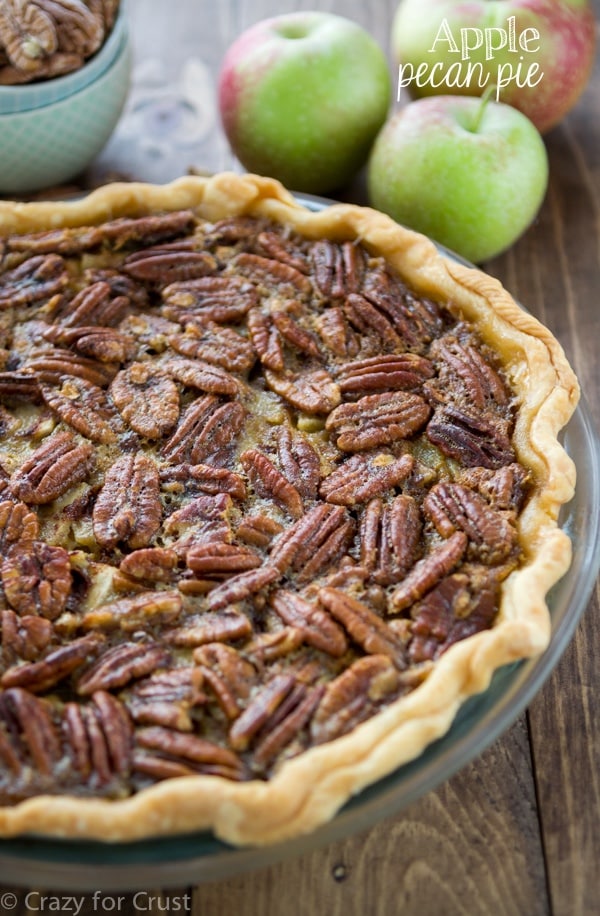 I think it's funny how something I hated as a kid (Pecan Pie) makes me drool so much right now. Like, I'd give an arm and a kidney for a slice of this pie right now.
And, funny story, I actually could go get myself a slice but I won't because I'm saving it for Thanksgiving. After I took the photos and video for this pie recipe I froze the rest for November. That's right: I said froze. Did you know you can freeze desserts?
My crumb apple pie is my absolute favorite pie recipe. My mom's pecan pie is a holiday classic. I decided to marry the two together in this easy apple pecan pie recipe!
An Apple Pecan Pie has a buttery crust, a layer of soft cinnamon apples, and a layer of pecan pie. It's the perfect holiday classic!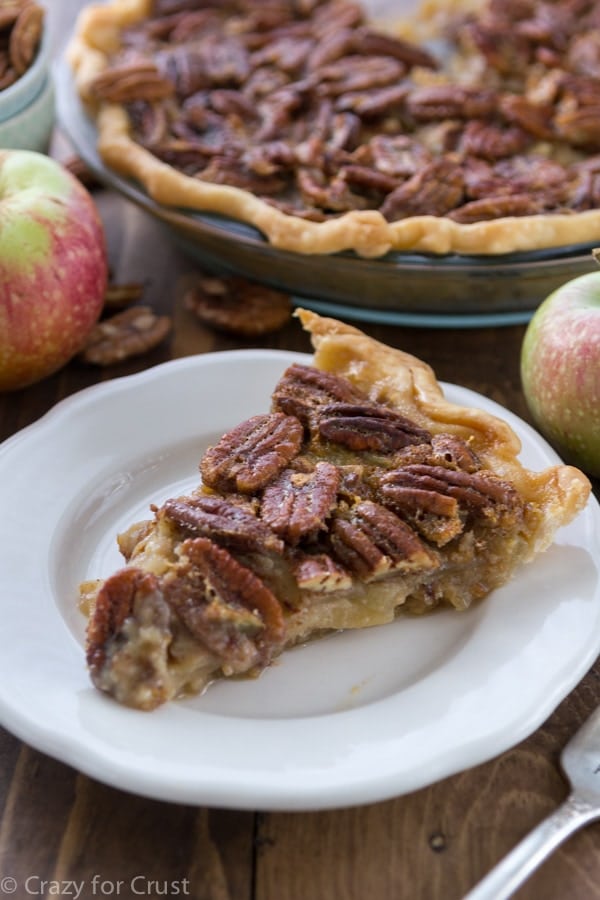 This pie is the ultimate dessert mash-up for fall. It's got a split personality…in a good way.
How do you make and Apple Pecan Pie?