Funfetti Brownie Layer Cake – this cake is easier than it looks! There's a layer of brownie and two layers of confetti cake, filled with a cream cheese frosting and topped with a hot fudge chocolate drizzle! It's the PERFECT birthday cake recipe.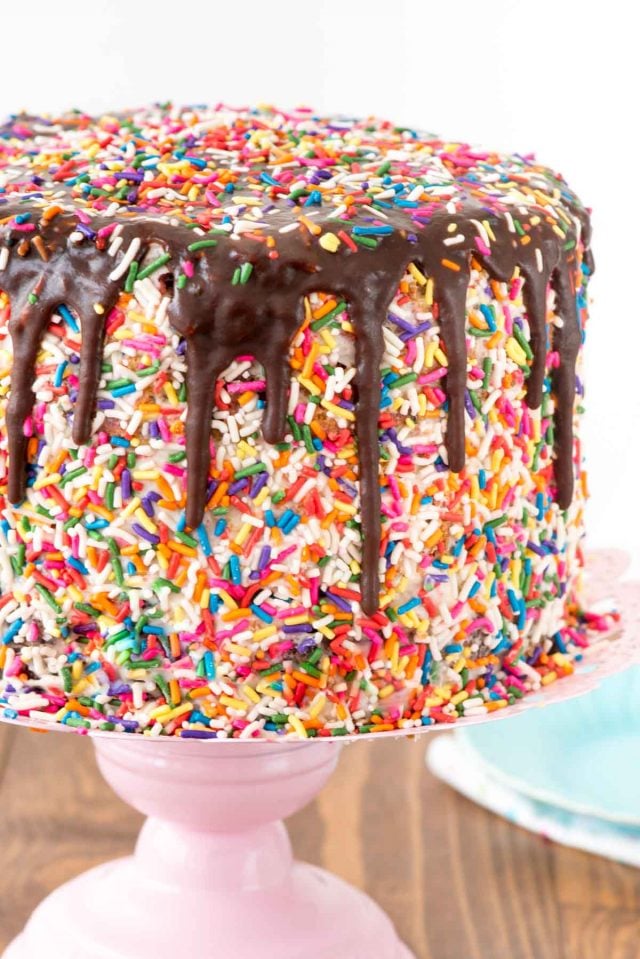 Today is my 40th birthday!! It's finally here, I feel like I've been waiting for it to arrive forever.
It's a special day for a few reasons. First, it's not just my birthday: it's Crazy for Crust's birthday too! Crazy for Crust turned 7 years old yesterday and that has everything to do with why I'm so mushy today. You see, not only is today my big day, but this weekend is an entire event. Mel and Jordan are throwing a huge birthday bash for me this weekend and all my amazing friends are coming – even the ones from out of town.
You see, when I first started this blog I was in a weird place. Jordan was going to Kindergarten and I was in that weird in-between time between mom's club and school. I had acquaintances who were parents of Jordan's friends but I didn't have people. I was craving friendship; real connection with other women who didn't necessarily want to hang out with me just because they wanted to get away from their kids too. I wanted something for me that was separate from my life as a mom.
One random day I decided to start a blog. I designed a horrible logo, set up a free blogger blog, and hit publish on my first recipe. Over the years I met other bloggers and started to form friendships with them. I got invited on brand trips or went to conferences and met these other bloggers in person. Slowly but surely, I met a squad of ladies that I consider more sisters than friends…and it all started because of this little thing called a food blog.
Today, after I celebrate birthday breakfast with Mel and Jordan, I'll head to the airport to pick up two of the people who make my life as happy as it is. They're leaving their families for the weekend to come and celebrate me on my day. Tonight, 2 more arrive, and they're bringing their families. And tomorrow, yet another blogger will arrive and we'll finish off our weekend with a big party Saturday night where my worlds (mom and blogger) will collide.
None of this would be possible without this blog. My life would not be what it is today without Crazy for Crust. For that, I owe her a bigger Happy Birthday than I even deserve.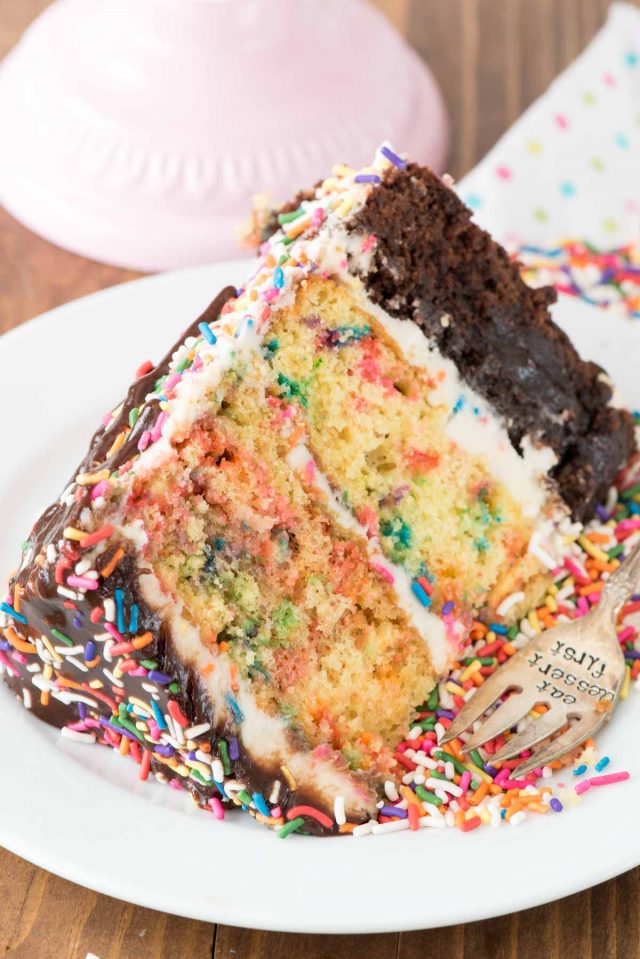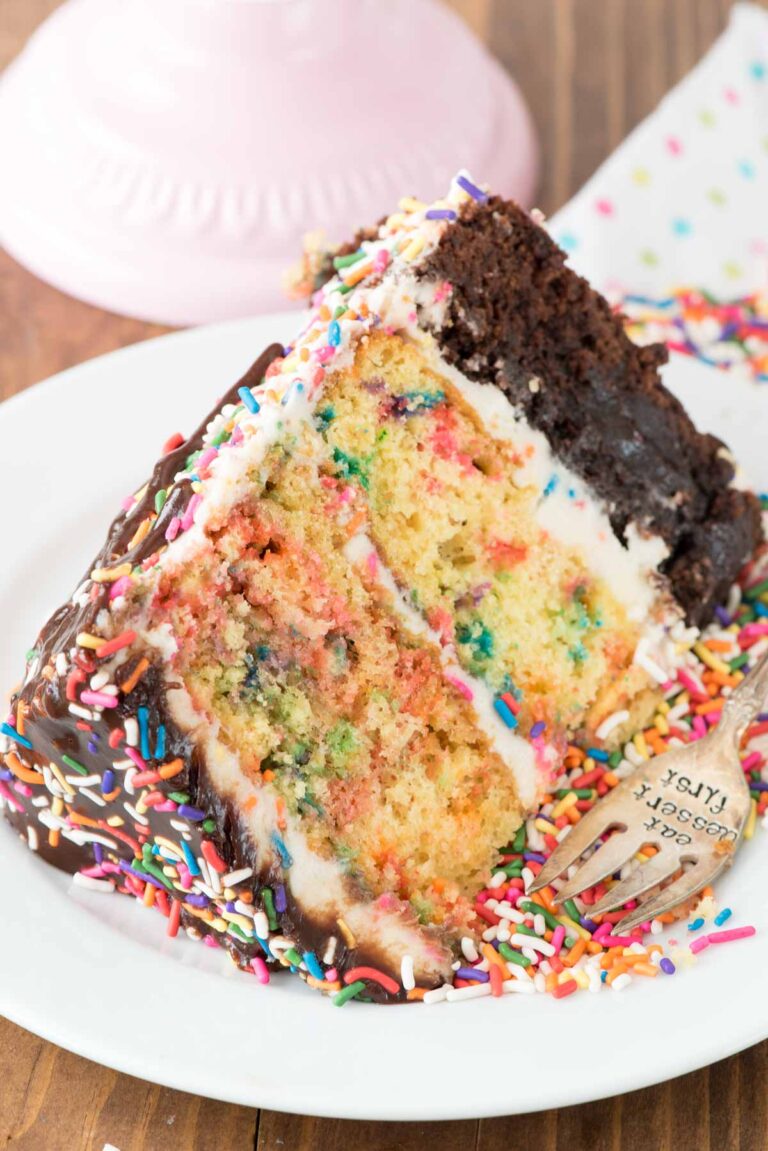 In all honesty, I've been looking forward to my 40th birthday since before I turned 30. My husband turned 40 the year we got married so I feel like I've always been playing catch up to him. I have friends who are worried or dreading their 40s, much like many were dreading turning 30 a decade ago. The only reason I'm not looking forward to 40 is twofold: sagging skin and metabolism. The rest? Is so much better than even 5 years ago.
My 20s were a time of stress and angst and love and happiness, all rolled into 10 years like a crazy ball of yarn. College, dating, teaching, meeting Mel, moving away from home, marriage, baby troubles, moving across state lines, having a baby. My 30s were full of love and happiness and motherhood, but they were also full of anxiety and depression, money troubles, and stress. I feel like 40 will be like a re-birth for me, albeit with skin spots and wrinkles. But you know what? I'll take every single wrinkle and pound that the last 10 years has brought me. They're like war wounds; each one with a story.
And I wouldn't change a one of them…even though sometimes I want to. Because each wrinkle makes up who I am today, at 40. I'm a loving wife and mother, I'm a successful business owner. I provide for my family, love my job, and am stronger than I ever have been…all thanks to most of the people who will be at my party this weekend.
So, cheers to you, Crazy for Crust. You're the reason why today, my birthday, is so special. ❤️