Make Fluffy Blueberry Pancakes for an easy breakfast recipe! Thanks to my sponsor, Almond Breeze, these pancakes are super fluffy using my favorite almondmilk.
Perfect for breakfast, brunch, or snack, make these fluffy pancakes with any filling. Blueberries make them perfect for breakfast!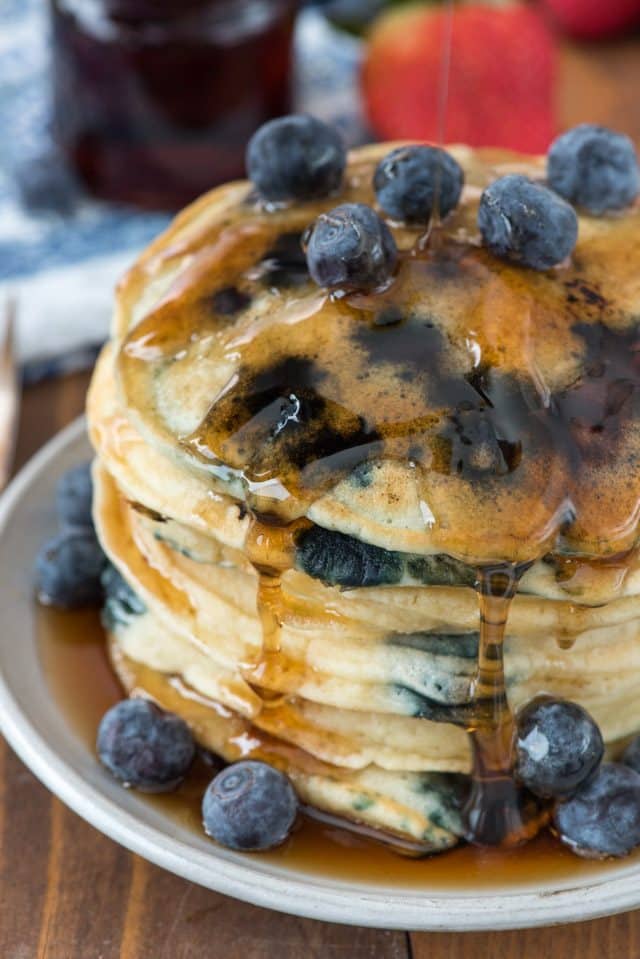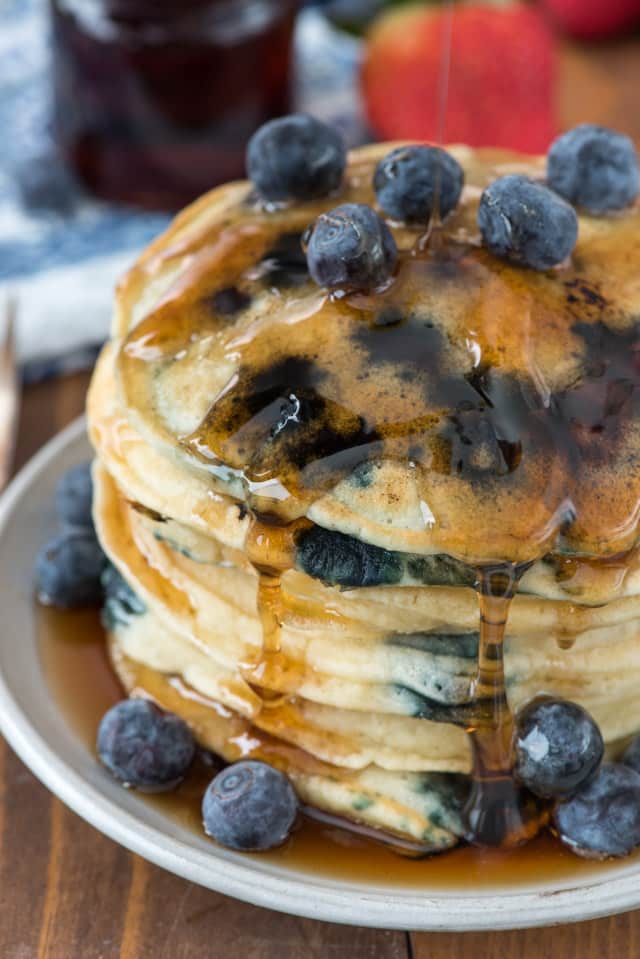 You can stop what you're doing because I have your next breakfast recipe ready to go! These Fluffy Blueberry Pancakes were a huge hit in my house, as pancakes usually are.
Pancakes are a rarity in my house, not because we don't love them, but because I'm rarely awake enough in the morning to make them. I'm not a human until I've had a couple cups of coffee and by then, my kid is out the door. But…sometimes I want to do something special and make pancakes, usually on a Sunday morning.
Here's the other dirty little secret about my normal pancakes: I usually make pancakes from a mix, but I enjoy pancakes from scratch so much better. Recently I decided that, if I'm going to take the time to make pancakes for my family, I'm going to make them homemade!
This fluffy pancake recipe is the result of that decision. This recipe will turn out perfectly delicious fluffy pancakes every time, and you can leave them plain or add anything you like. We especially love chocolate chips or sprinkles in pancakes, but sometimes only blueberry pancakes will do.
Have you ever wondered how to make fluffy pancakes? There are a few tricks to it, but they're really easy. These fluffy pancakes are made without milk or buttermilk, but include a secret ingredient…