Easy Chocolate Fudge Pie has just a few ingredients and tastes like melted fudge! This is the perfect chocolate pie recipe.
Seriously, it is. It tastes like a melted brownie!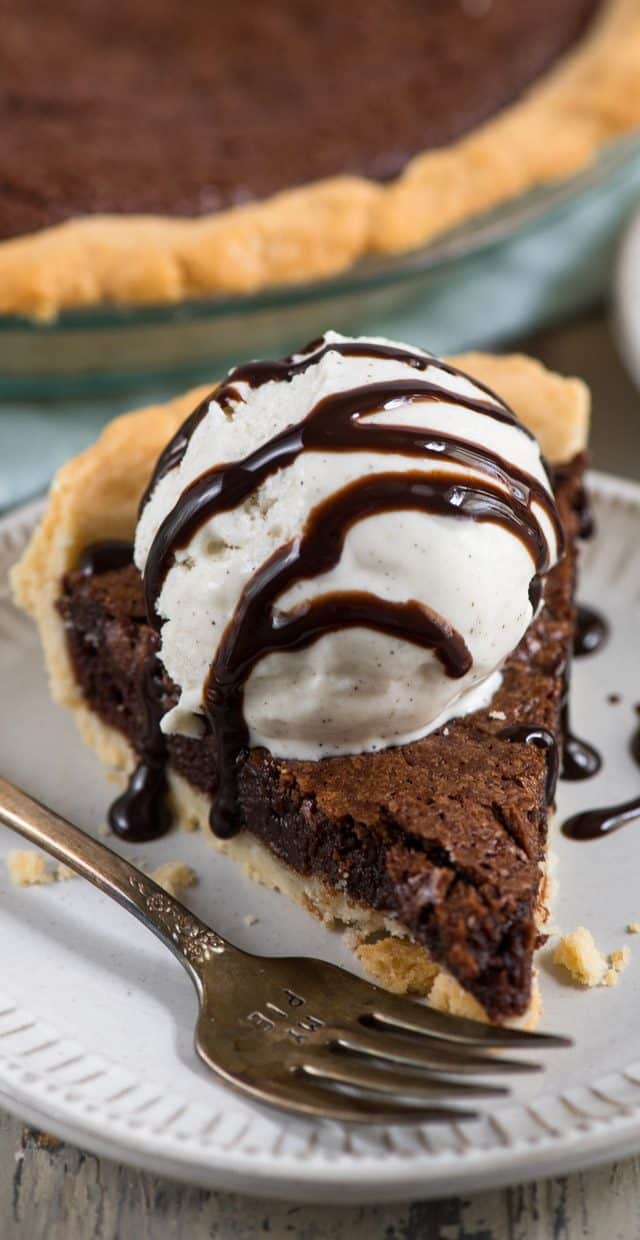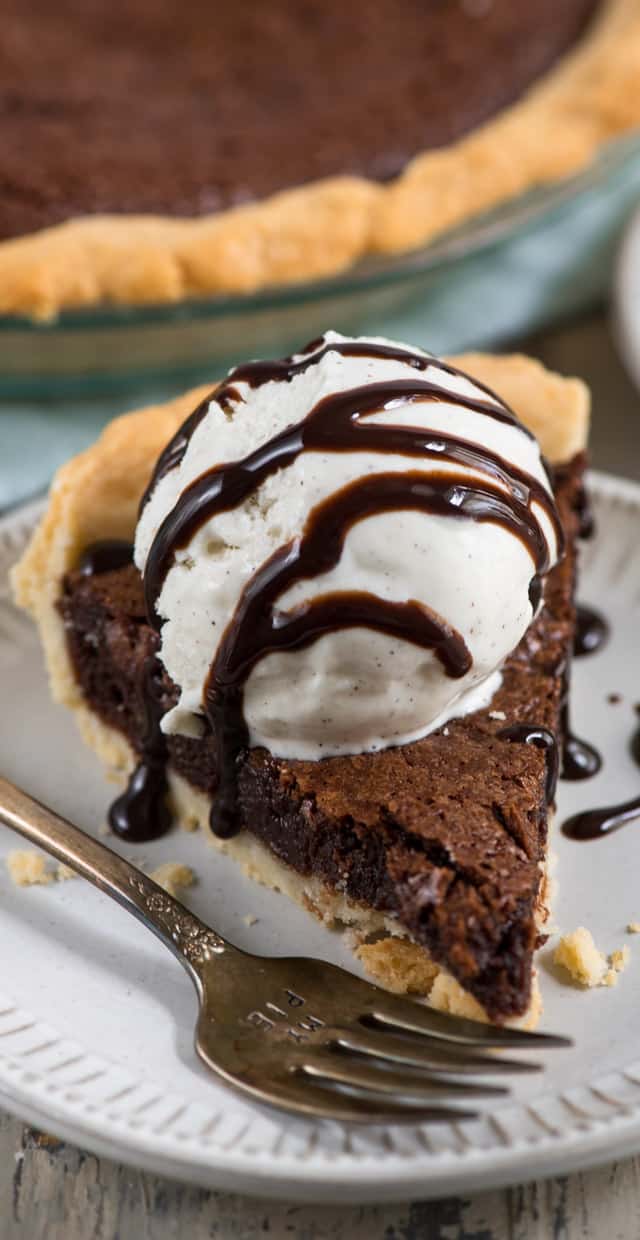 Can you believe that, as of today, I've been blogging for 8 years? Today, September 20th, is my blogiversary! Then, tomorrow, the 21st, is my 41st birthday.
That calls for a celebration…with PIE!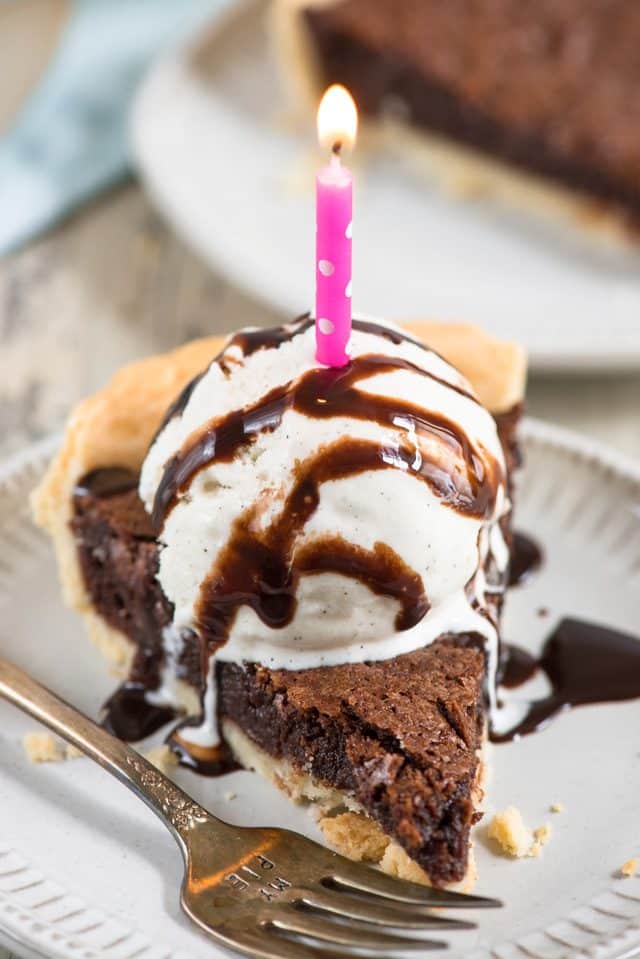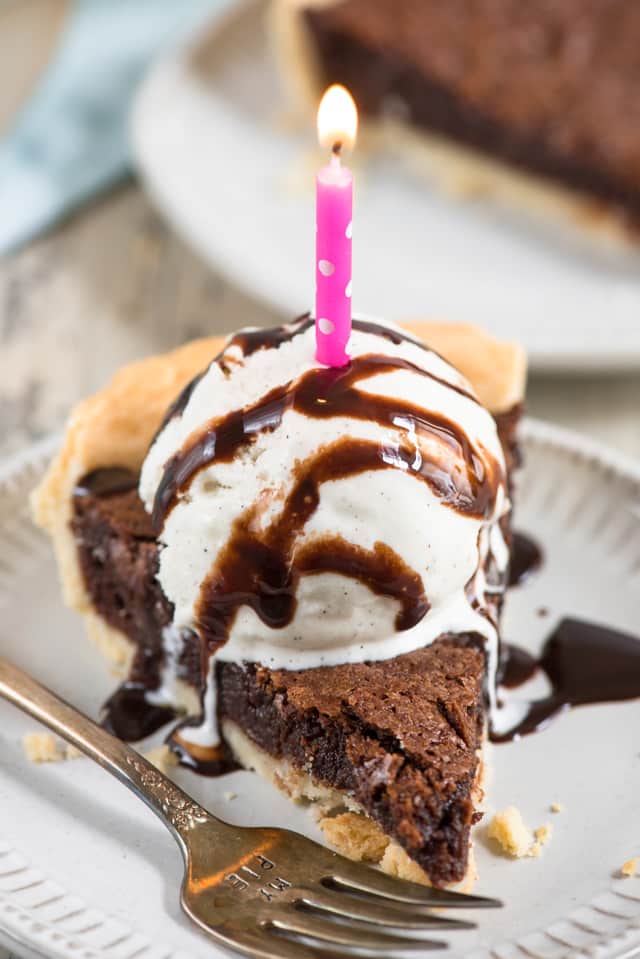 My birthday seems so anticlimactic this year. After all, last year I threw myself a huge 40th birthday party full of sprinkles and rainbows. I'm pretty sure any birthday would pale in comparison after that!
This year my blog and I are spending our birthdays in Provo, Utah at CVX Live, a YouTube conference. Originally I bought the tickets for Jordan so she could meet her favorite YouTubers but then I realized that a conference about YouTube is probably pretty important for a creator like me to actually attend. And then another blogger asked if I'd be on a panel talking about food blogging so…I'm now speaking at this conference too!
It's going to be a blast and a fun way to spend my birthday…and a fun way to celebrate Crazy for Crust too.