This Truffle Cake Roll is a death by chocolate cake with a ganache filling! It's the perfect cake roll recipe for chocolate lovers.
Don't be afraid of the cake roll! This Chocolate Truffle Cake Roll is one of my favorites yet – a rich chocolate truffle filling inside a from-scratch chocolate cake roll!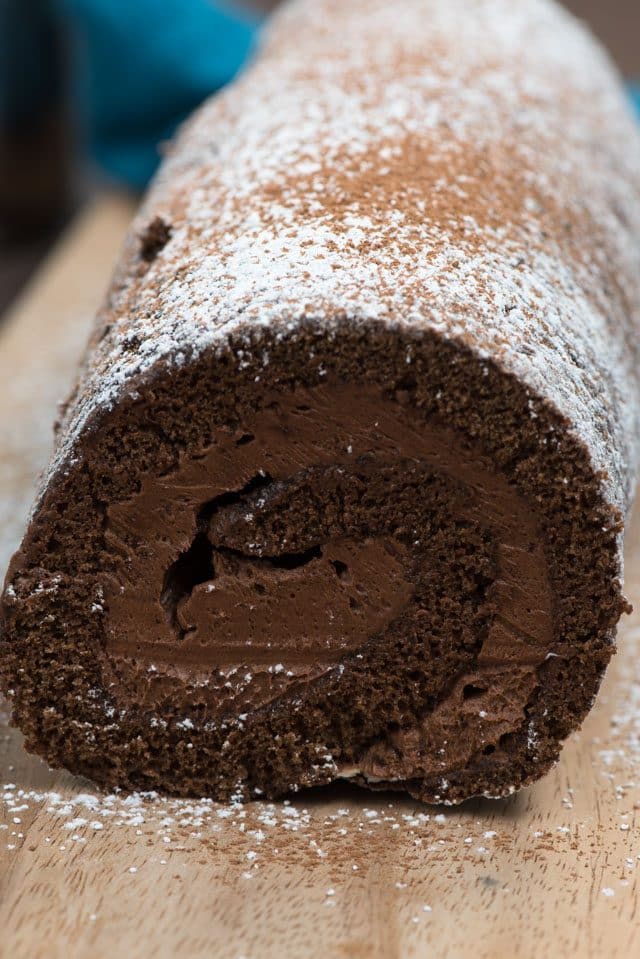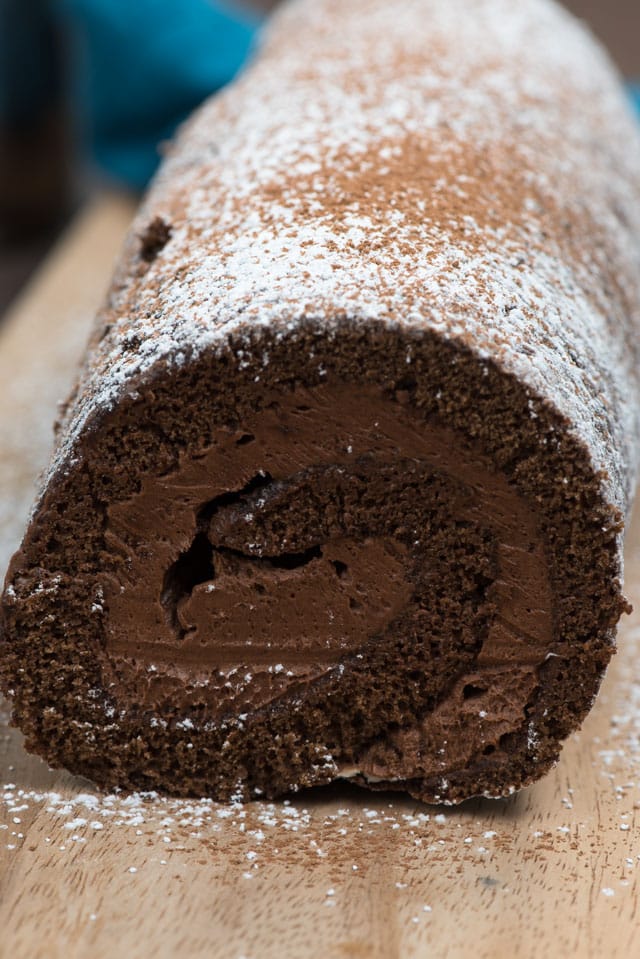 Cake rolls are amazing. There are so many flavor combinations! It's my goal in life to turn everything into a cake roll at some point…because I can. So far I've made Carrot Cake, Turtle, Zucchini, Caramel Apple, and Vanilla. Now? Now I'm doing chocolate!
Okay, so let's just address your cake roll fears. They're not scary, I promise. I used to be scared of them, until I made one. Then I realized it's more about practice and technique. And you know what they say: practice makes perfect. So I plan to keep on practicing! If you are still afraid, make sure you've read my cake roll tutorial. There are pictures of each rolling step. And I also have rules for the perfect cake roll. Be sure to follow them. And watch me make them in a tutorial video.
You can fill this cake roll with whatever flavors you want, but may I suggest truffles? Yes, I said truffle. This cake is filled with ganache! It's so, so good. And rich. And chocolatey. You make a simple ganache with chocolate chips and heavy cream, and then once it chills, you beat it into a creamy chocolate ganache frosting. Then you spread it over the unrolled cake. Re-roll the cake and chill until the ganache sets a bit and you have a truffle filled cake!
A Chocolate Truffle Cake Roll is perfect for chocolate lovers – I also call this a death by chocolate cake roll!