Easy Cake Mix Crinkle Cookies – this easy recipe combines cake mix cookies with an easy crinkle cookie recipe! No one will guess they're from a cake mix, and you can use any flavor cake mix you want!
Easy cookies for a busy season – that's the perfect recipe, don't you think?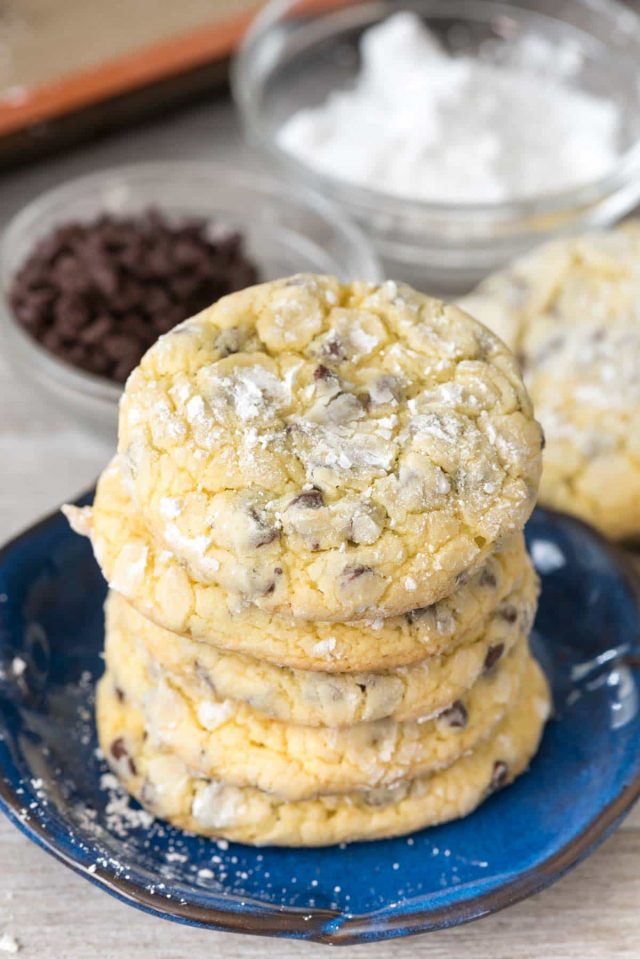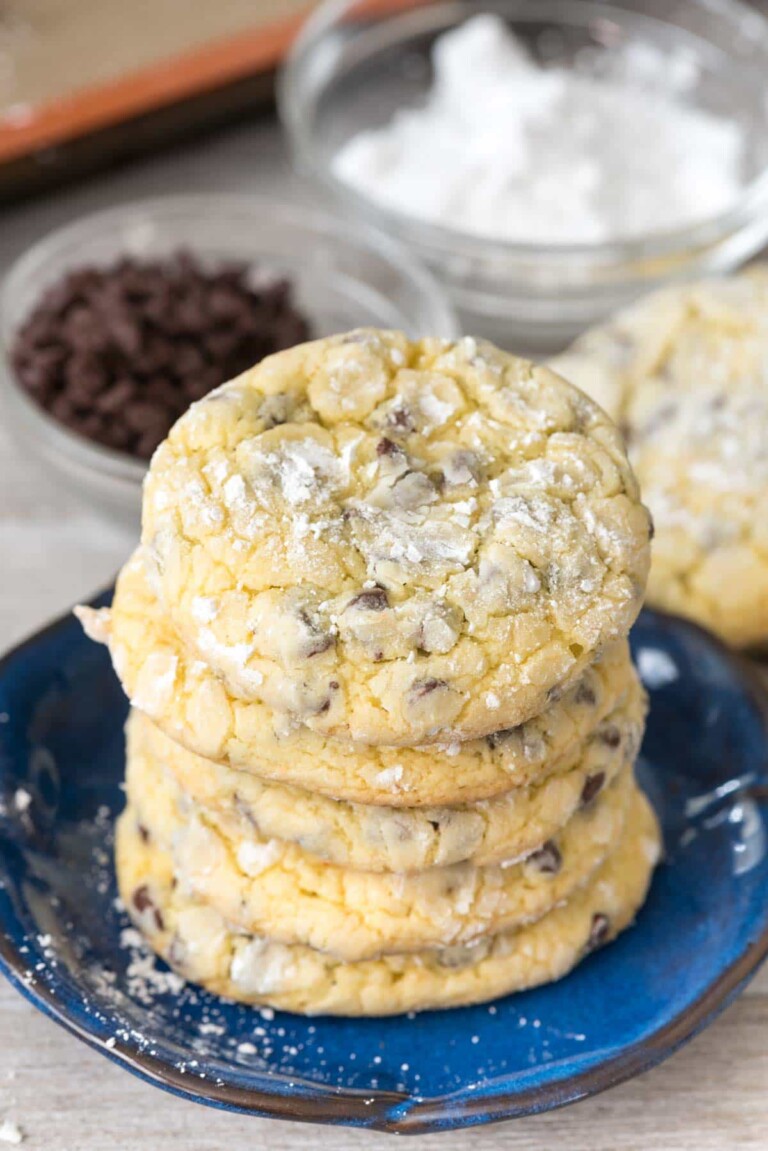 My little dear sweet Abby is in full puppy mode at this point. She is high energy and can be pretty destructive if I don't walk her enough or pay close enough attention. It's kind of like when your kid is quiet for a long period of time and then you realize she's drawn all over the walls with sharpie. With a puppy, when you get some peace and quiet she's ripping apart a piece of black construction paper so it looks like a bomb went off in your office.
Or it's that she's chewing through a charging cord.
Or a light cord.
Or another charging cord.
Or my Tieks.
It's really a good thing she's cute and gives me kisses.
These days it seems like my time is super thin, between working and walking Abby and exercising and being a parent…there's not a lot of extra time this year. I'm trying to create shortcuts wherever I can, especially because I really want to enjoy the holidays this year.
For example, I didn't even post a new pie for Thanksgiving. I posted turkey and mashed potatoes and gravy, but no pie. I was trying to think of one I could quick throw together but I realized that was just not happening, especially since these cookies have sat in my drafts forever. Plus, I have tons of pie recipes to choose from if you're looking (apple, pecan, and pumpkin are popular this time of year). So, cookies it is today!
Cake mix cookies are some of my favorite ones because they're so easy. These Cake Mix Crinkles are even better because they're a little fancier (perfect for Christmas) and no one will know they're from a cake mix!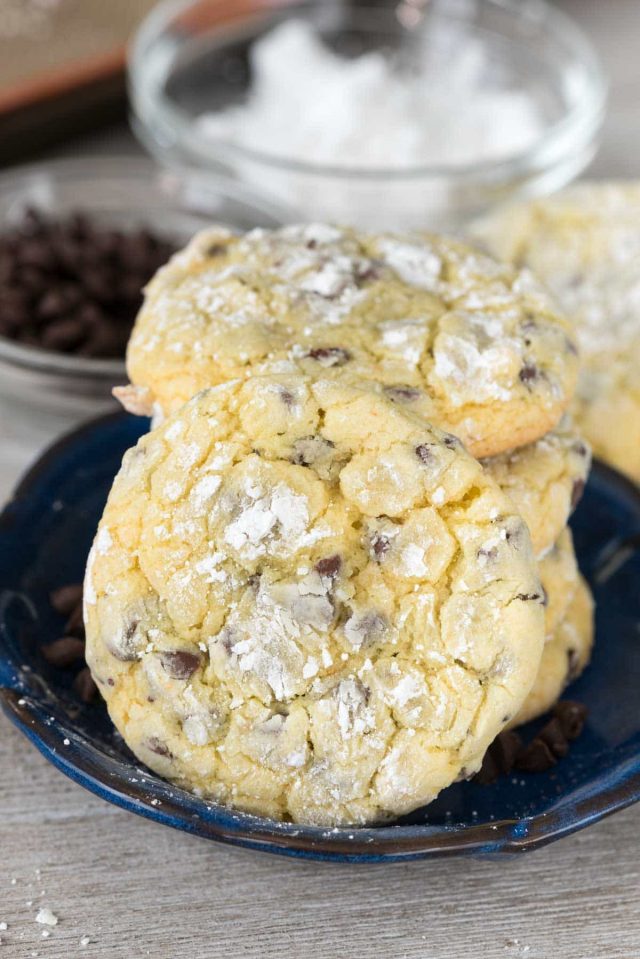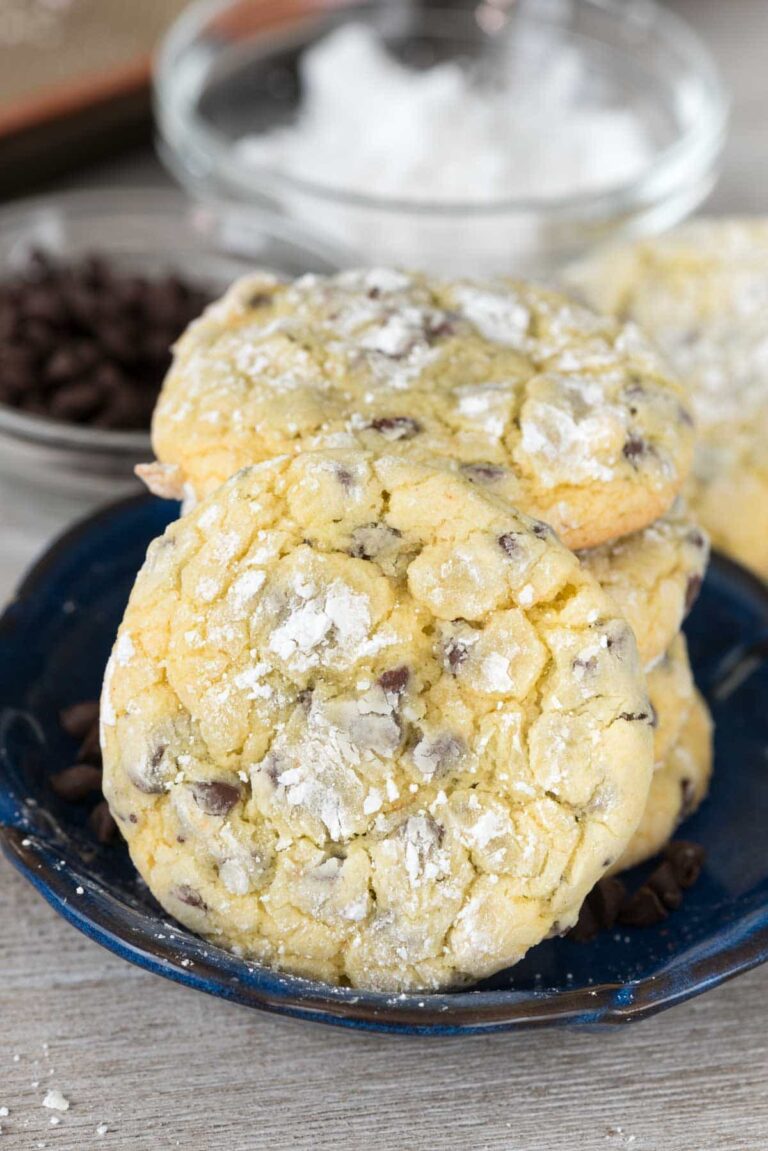 I always love crinkle cookies at Christmas. They seem so festive, kind of like snowball cookies. We used to make chocolate crinkle cookies when I was a kid and I remember loving them.
Now, I know cookies aren't hard to make, but sometimes you have a cake mix and you just want to use it. Or you don't feel like measuring sugar and flour. Or maybe you just love the cake mix flavor (that would be me). Whatever your reason for making cake mix cookies, these are a great go-to recipe for any occasion.
Another reason I love cake mix crinkle cookies so much is because you can use ANY flavor cake mix. Lemon, chocolate, yellow, strawberry: you name it you can use it. That makes it SO easy to make a ton of different flavor cookies for your holiday platters without all the work and extra ingredients.
Easy holiday = winning in my book. I need easy this year.