These EASY Apple Crumble Bars start with a cake mix! They're like an apple pie bar with a crumble topping.
They may be fork-and-plate crumble bars but they're HEAVENLY.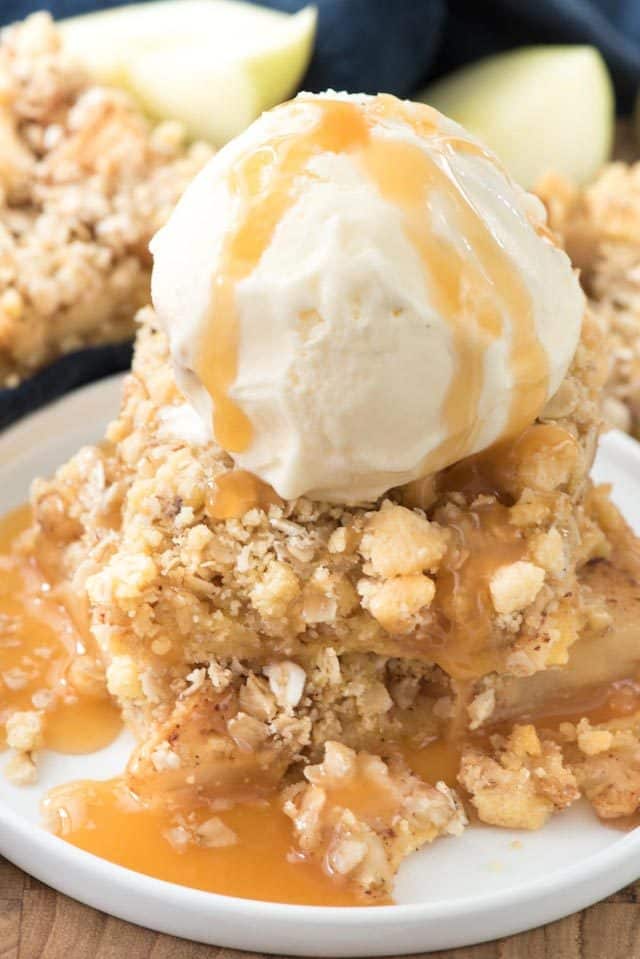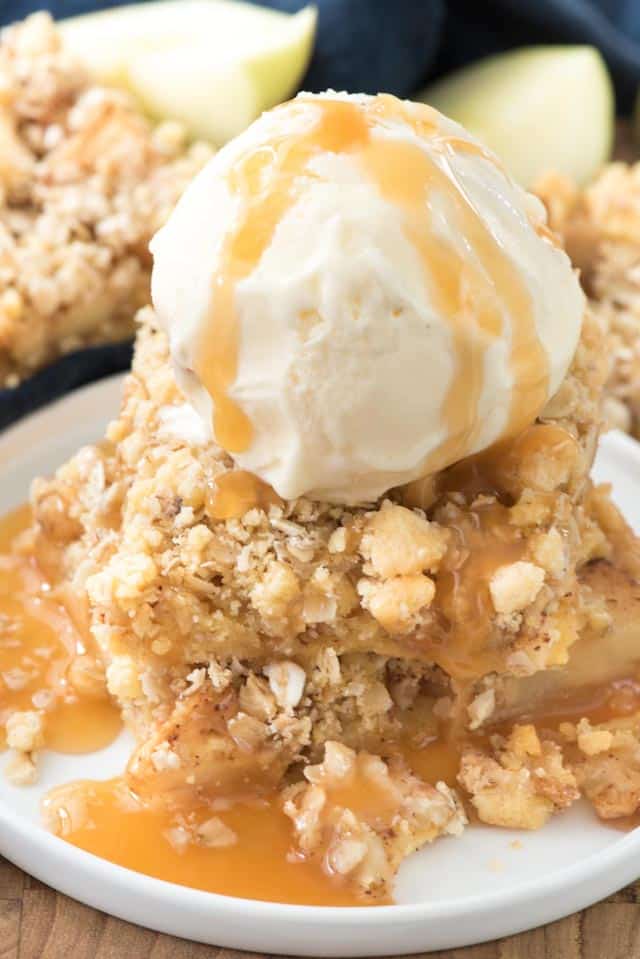 I am so excited for apple season! Fall is my favorite time of year, even though it's over 90° here until at least mid-October. At least pretty soon the nights will get cooler and I can actually walk my dog in the morning without worrying about the pads of her feet.
We love to go apple picking this time of year. We didn't go last year but I really hope we can carve out a weekend in this October. We do the rounds on our Apple Hill: doughnuts, apple picking, and apple pie. I absolutely love apple pie (it's my favorite), which is why I have several on this site: crumb apple pie, apple slab pie, mini apple pies, apple cider pie and so many more apple recipes.
Even though it's only August, I've already stocked up on apples. I have a bag of Gala and a bag of Granny Smith in my fridge waiting for me to make applesauce, apple butter, and so many more recipes.
These bars can be called apple crumb bars or apple crumb pie bars, or even apple crumble bars. There are so many names to for these easy bars I didn't know what to call them.
They are similar to my Apple Cheesecake Bars but they are WAY easier to make because they start with a cake mix crust and have an oatmeal crumble topping.
Apple Crumb Bars are the perfect fall dessert, full of apples and crumble and oats. They're an explosion of fall in your mouth!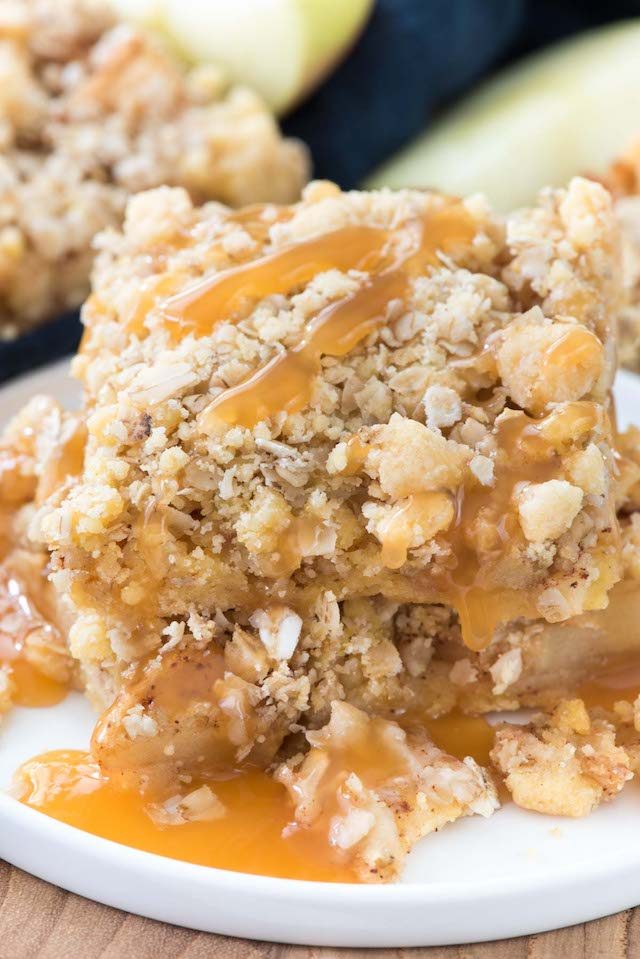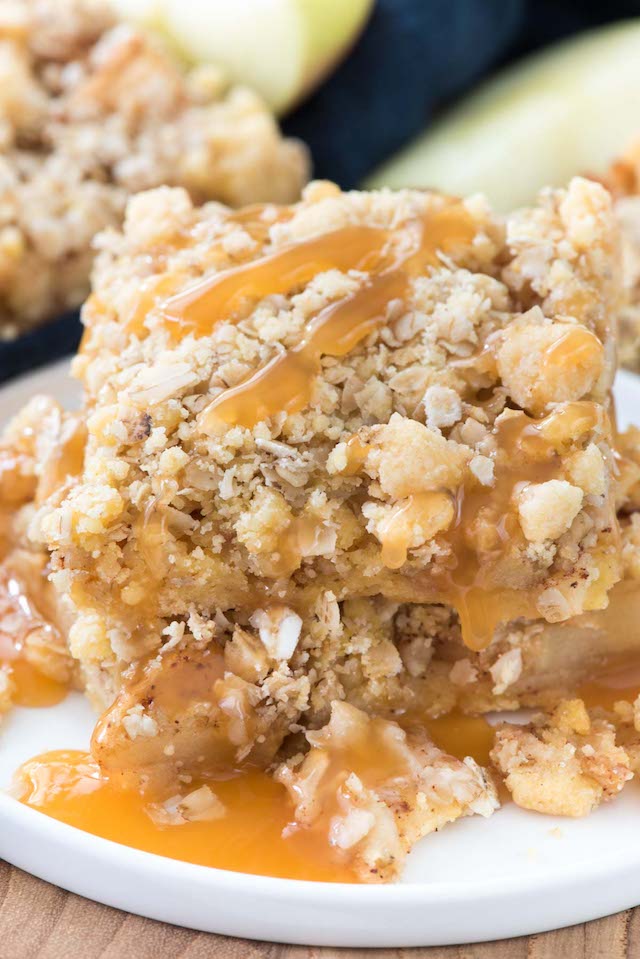 Basically, these are apple pie bars with an oatmeal crumb topping. But they're even easier than that because they start with a cake mix.
Remember how I make all my gooey bars? I do the same basic thing to a yellow cake mix: add butter and an egg to make a really thick dough. Part of the dough becomes the crust and the rest gets mixed with oats to form the crumble topping.
These apple crumble squares are gooey and crumbly, so they might not be great for a hand-holding dessert but they're great on a plate with a fork and a generous drizzle of caramel and ice cream.
Cake mix recipes are just SO versatile that I couldn't wait to try making apple crumb pie with one. And it works!