Chocolate Chip Cornflake Cookies are the world's best cookies with chocolate chips! These are a hit whenever I make them!
Plus that gooey chocolate – OMG, right?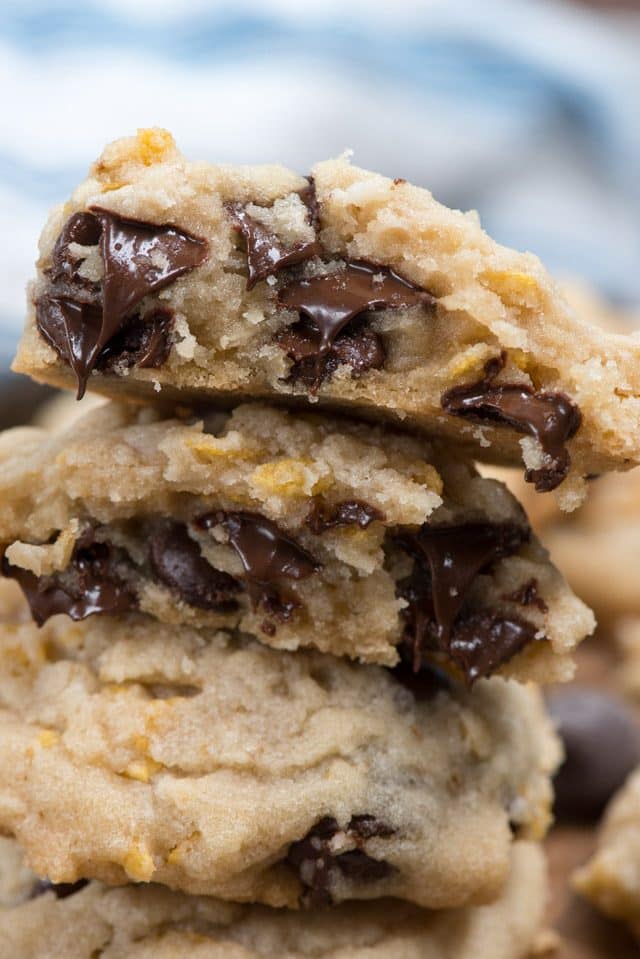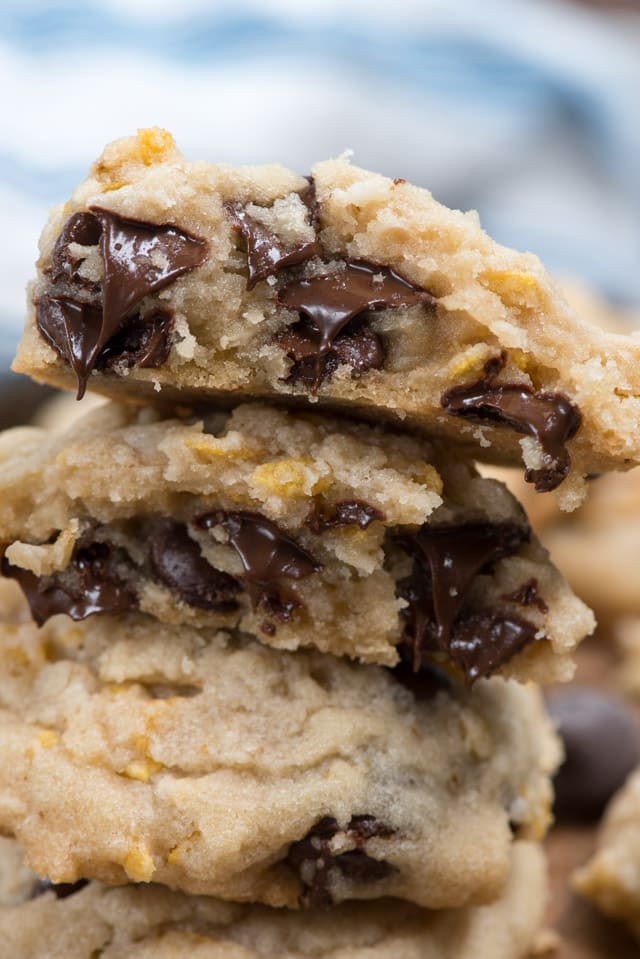 Before we get to the amazingness that is these Chocolate Chip Cornflake Cookies, let's talk summer reading. I've read several good books lately I have to recommend!
Luckiest Girl Alive by Jessica Knoll – I actually saw Jessica on the Today show and she recommended most of the books on this list. She didn't plug her own, but I bought it anyway and I really liked it. I read it in only a few days and while it was basic Chick Lit, there was a twist I didn't see coming (rare, for someone like me who reads a LOT).
Tell Me Lies by Carola Lovering – while I think the author could have cut out a few chapters, I really enjoyed this book. It kept me coming back – I read it in just a few days – and I really loved the way she developed the characters.
All We Ever Wanted by Emily Giffin – this is the author who wrote Something Borrowed and Something Blue, and I love all her books. This book should be required reading for the parents of all teenagers today – boys and girls. I may actually even make Jordan read it. The core premise is that a boy sends a photo on snapchat that basically implodes his life. It's a great warning to parents about what kids are doing. And if you read this and think "not my kid" then, well, good luck.
When Life Gives You Lululemons by Lauren Weisberger – again another famous author. I actually just started this book but I bet by the time you read this I'll be done with it. It's classic Weisberger and a great summer read.
What's the best thing to do while reading? EAT COOKIES, OF COURSE.
This recipe is basically the World's Best Cookies with chocolate chips inside. And they're HEAVEN.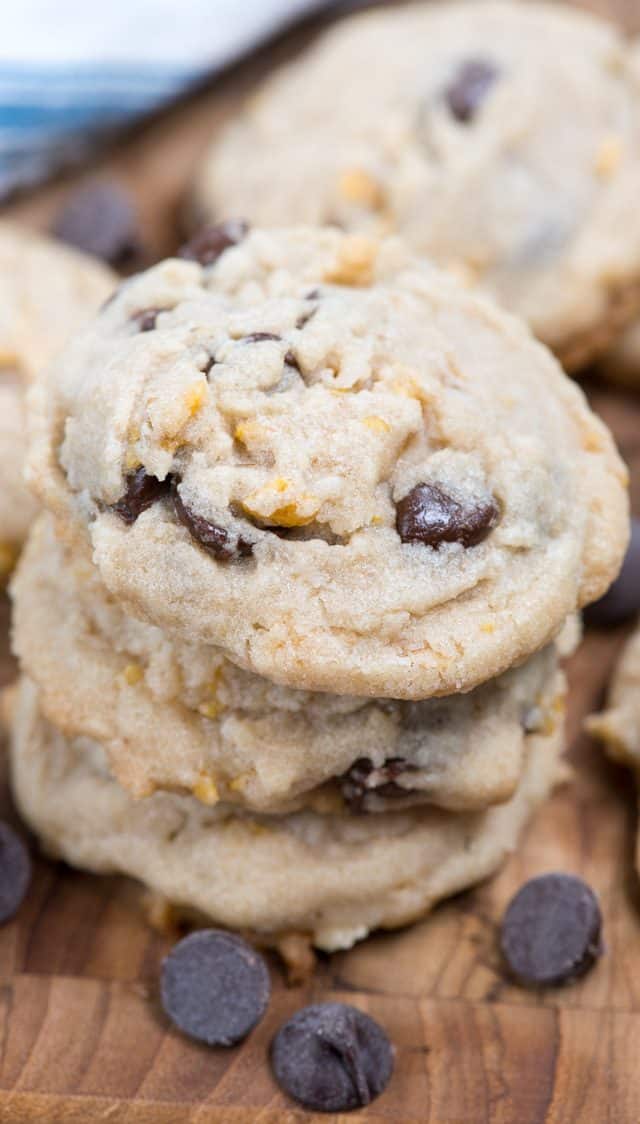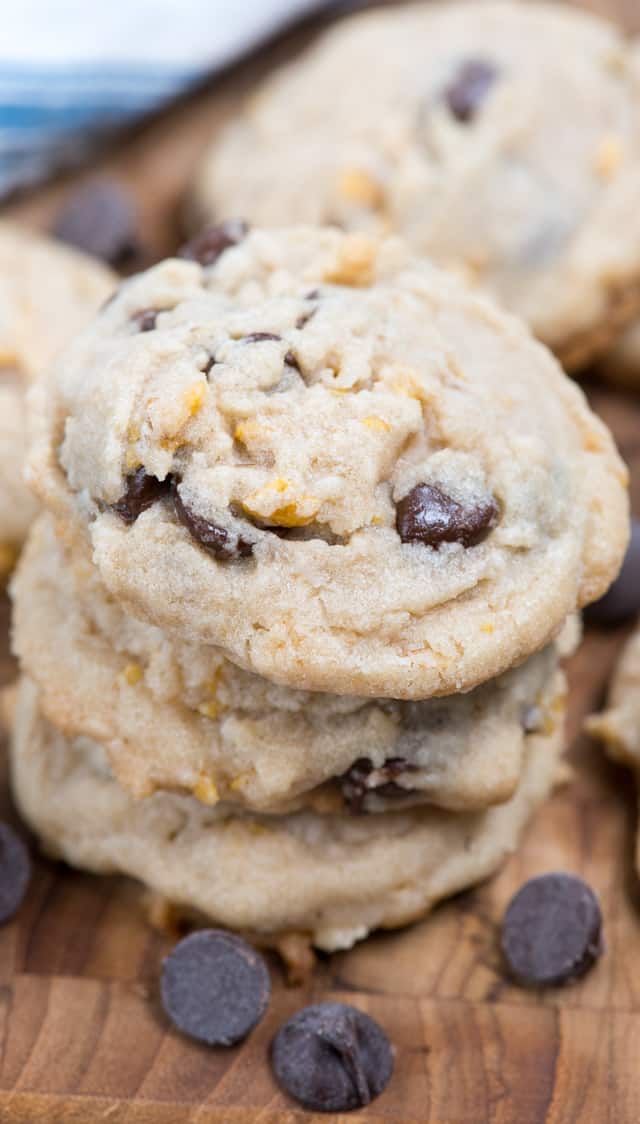 I really do think that this recipe produces some of the best cookies I've ever had. They're soft and crunchy and chewy and dense and light all a the same time.
World's Best Cookies are basically cornflake cookies; they're a cookie born in the 70s (only back then would someone add oil and butter to a cookie recipe). I took it one step further this time and added CHOCOLATE.
Try just eating one of these cookies I dare you.