Cheesy Green Chile Egg Casserole is the perfect brunch recipe! It's got lots of cheese and some spice from green chiles; this recipe is a family favorite!
If you're looking for an easy egg dish for brunch, this recipe is for you. It comes together in minutes is a great casserole for any meal or gathering. It's probably the easiest egg dish you'll ever make!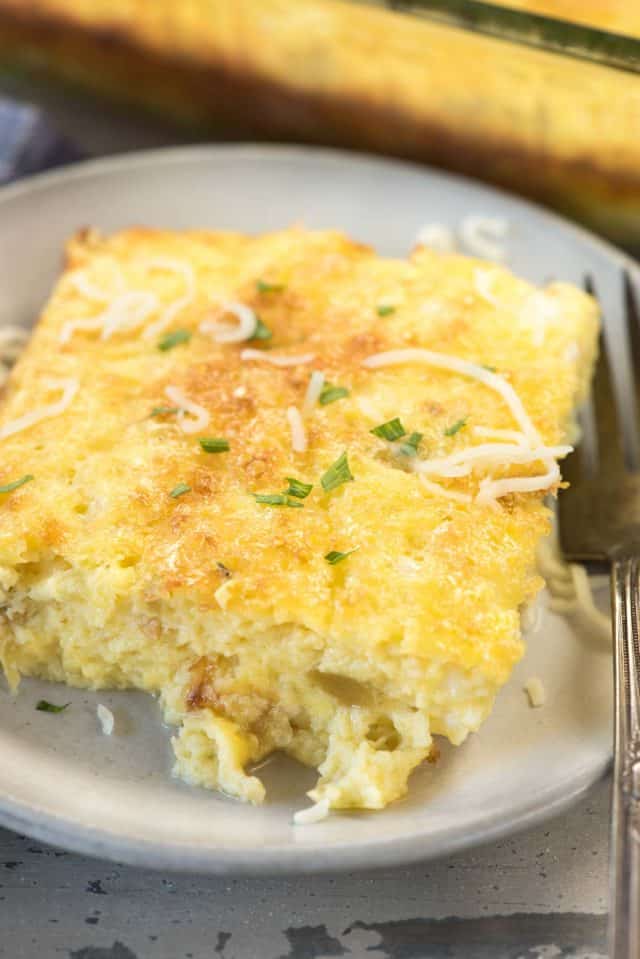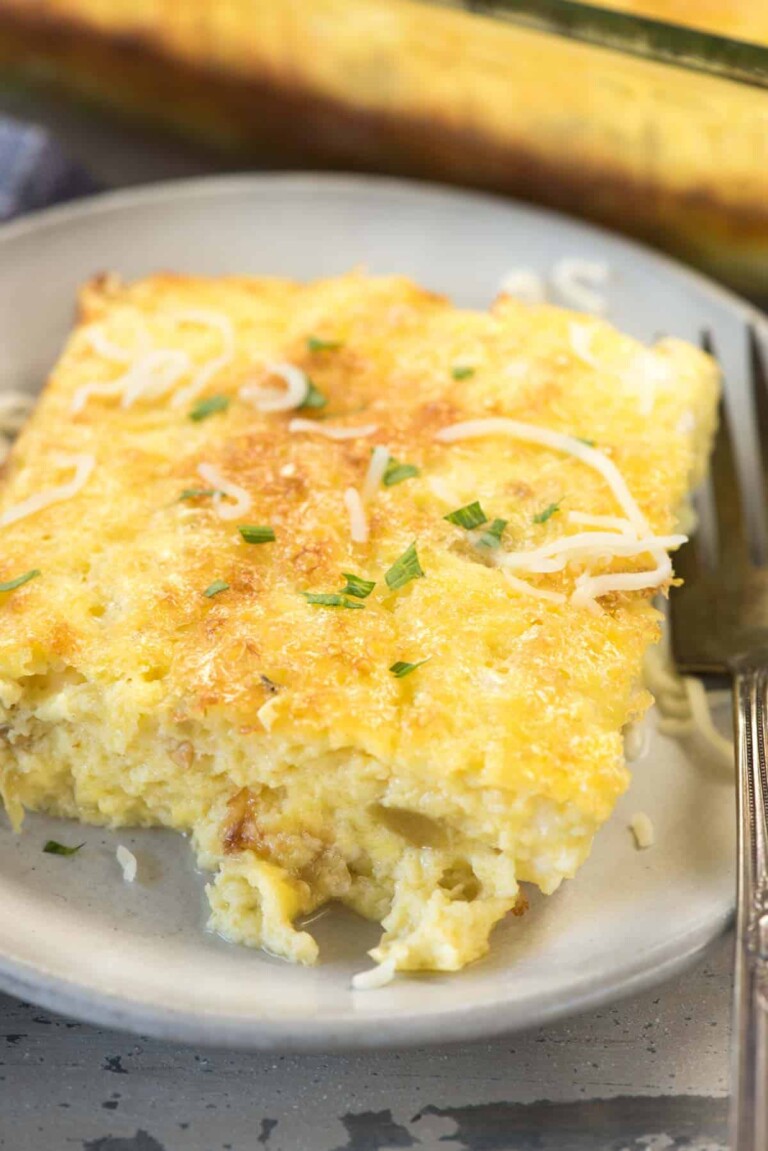 As you might remember, I turned 40 a few months back. 40 is just a number and I've always said that age is how you feel. All I know is that I like 40 a helluva lot better than I liked 30, that's for sure. However, with an increasing number come new things. New tests at the doctor, new appreciation for a 20-year-old metabolism, and now…glasses.
Guys, I got reading/computer glasses for the first time. I've always had perfect vision…but now the doctor says I need a little help. Nothing makes you feel 40 like having to get reading glasses, am I right?
I just picked them up the other day, so they're still super new. I definitely notice a difference with and without them, and the hope is that I'll have less eye exhaustion. It was funny actually, I'd known I should make an appointment just for a baseline exam (the last time I got my eyes checked I was 12) but I took Jordan in for her allergies and I was doing her test with her just for fun. The second I covered my right eye I was like Oh, wow, I think I should make an appointment…and now I have a cute pair of reading glasses I'm trying to get used to without getting vertigo.
Something easy to get used to? This egg casserole. It's full of cheese and diced green chiles so it's the perfect brunch baked egg dish. We make this for every holiday!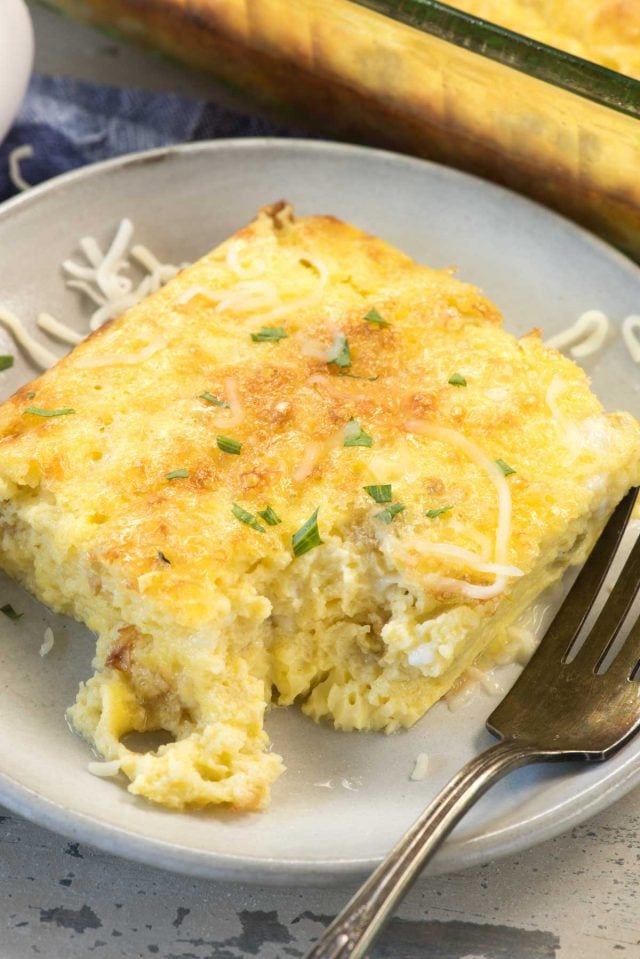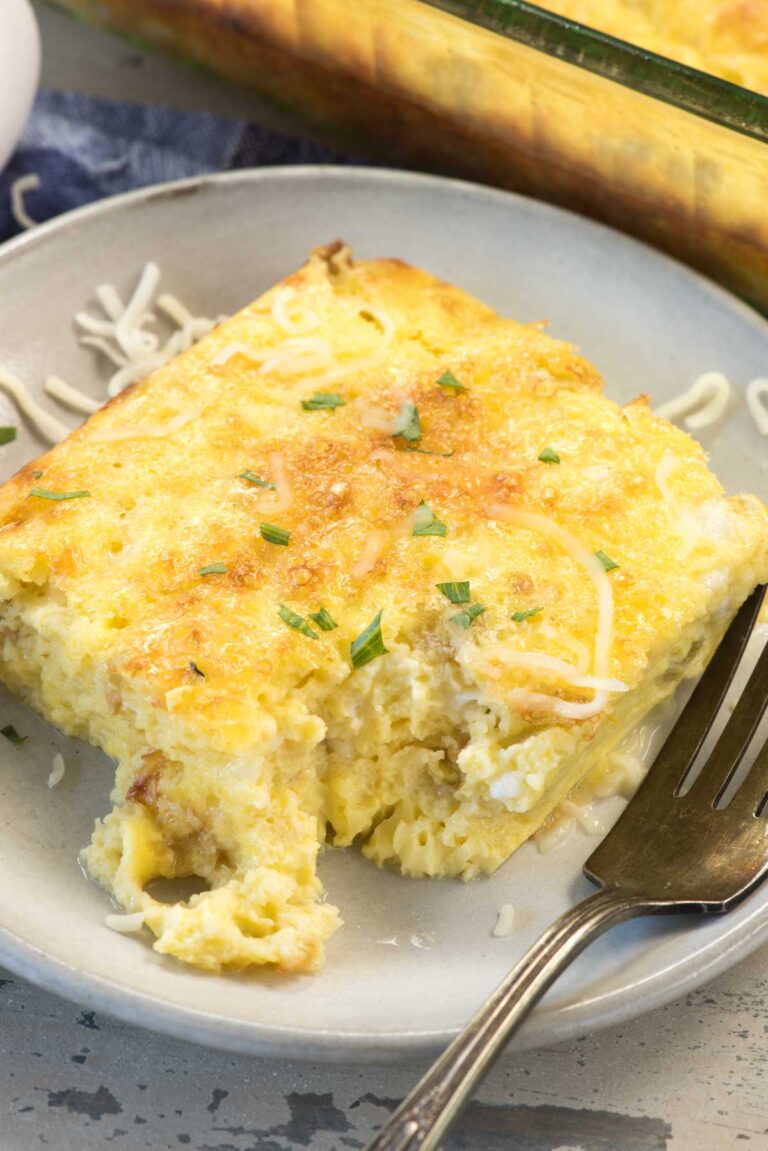 You might recognize this casserole because it's a variation of my Cheesy Egg Casserole I posted earlier this year. I actually had this one first, and that one is a riff on this one. Does that make any sense?
Years ago I had these baked eggs at a mom's club event. I had been looking for the perfect egg casserole recipe and the second I tasted it I knew I'd found it. My problem with a lot of egg dishes out there is that there is bread or potatoes or something in them, besides just eggs. Those casseroles are great but when I'm making Christmas or Easter brunch I'm also making cinnamon rolls or monkey bread or some sort of sweet pastry. I don't want bread in my eggs and sweet carbs too.
This recipe is just eggs and cheese, with some flour for binding and baking powder to help it rise. The base of the recipe is super simple to make and it's easy to flavor it any way you like. In my old recipe, I used Italian seasonings and mozzarella cheese. This version has a more Mexican or Tex-Mex flare by using jack cheese and diced green chiles.
No matter how you make it, it's everyone's favorite egg dish. It disappears fast on Christmas morning, that's for sure. And my kid, who's not a huge egg fan, often asks me to make it on just regular mornings. That says a lot, don't you think?