These Candy Corn Magic Bars are perfect for Halloween! They have a graham cracker crust and are topped with white chocolate and peanut butter chips, coconut, and candy corn!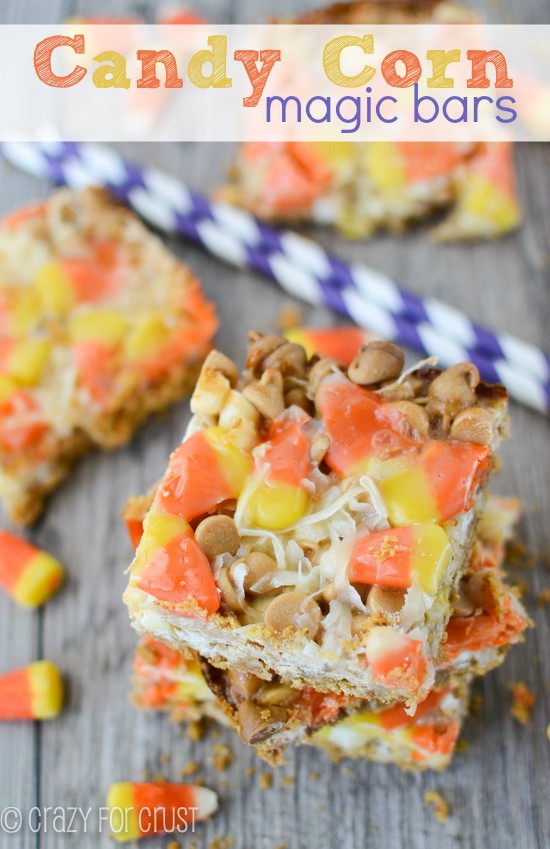 October is next week. Um, what? I'm at a loss for words over the fact that it's OCTOBER that soon.
October means Halloween. Which means I need to start turning out Halloween treats. Witches, Ghosts, Pumpkins, Eyeballs. Problem is…every time I start thinking Halloween I'm coming up crickets.
So, until I get my cutesy inspiration back, I'm going to stick with my black t-shirt of goodies: the magic bar.
Specifically Candy Corn Magic Bars. A seven-layer magic bar made with candy corn. So it's perfect for Halloween!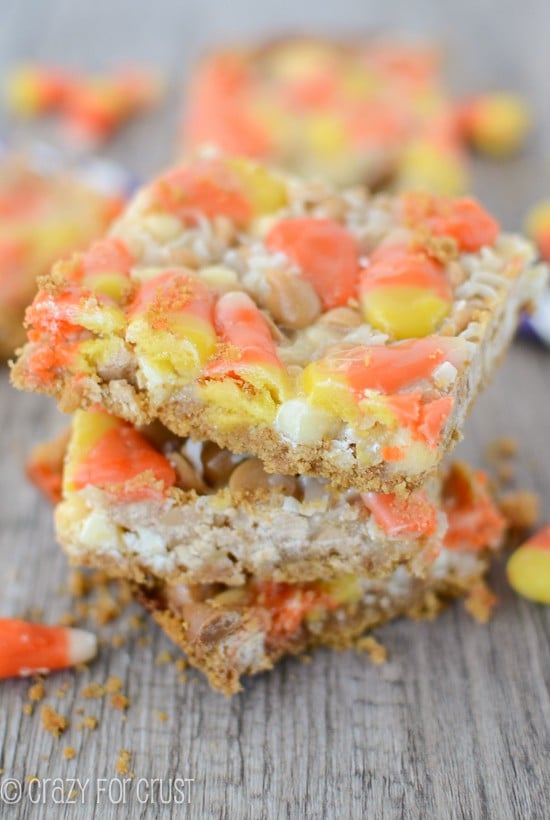 I am one of those people who doesn't really like candy corn straight up. I like it in things…like mixes or cookies or fudge, snack mix or bark. But alone, it's not my favorite. Actually, it's those dreaded two words…too sweet.
But no. When you add it to magic bars, it's not too sweet. All that other sugar cuts the sweetness. Or…something. 🙂 Plus, peanuts or peanut butter (or peanut butter chips) go so well with candy corn, like when you make Butterfinger Fudge or Payday Fudge.