Peanut Butter Toffee Bark – this is the perfect crack bark recipe! Homemade toffee is baked on matzo crackers and topped with lots of chocolate and peanut butter. It's pure heaven and EVERYONE raves about it.
I first made this recipe in 2010 and have been making it multiple times every holiday season since!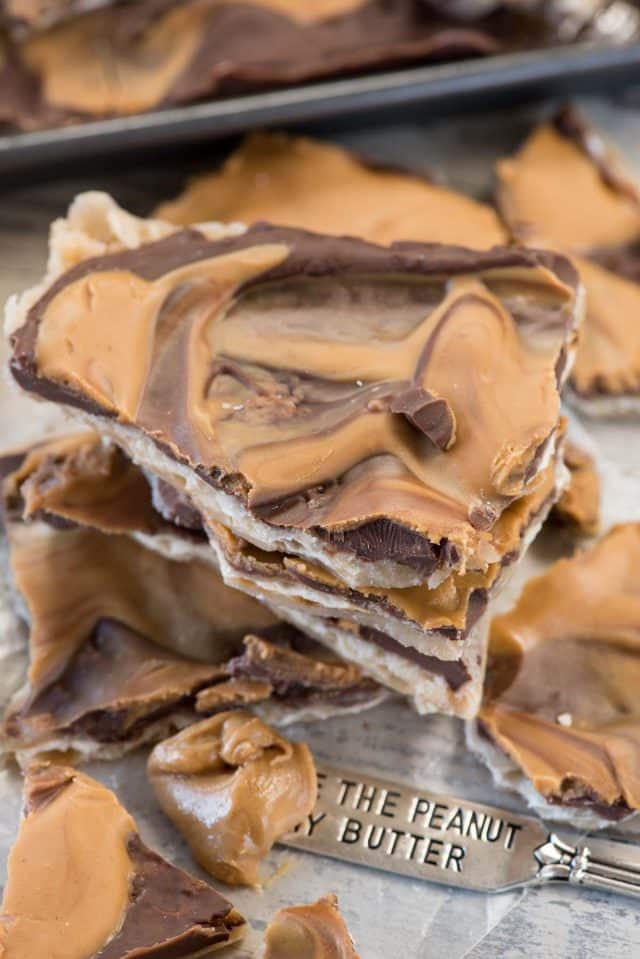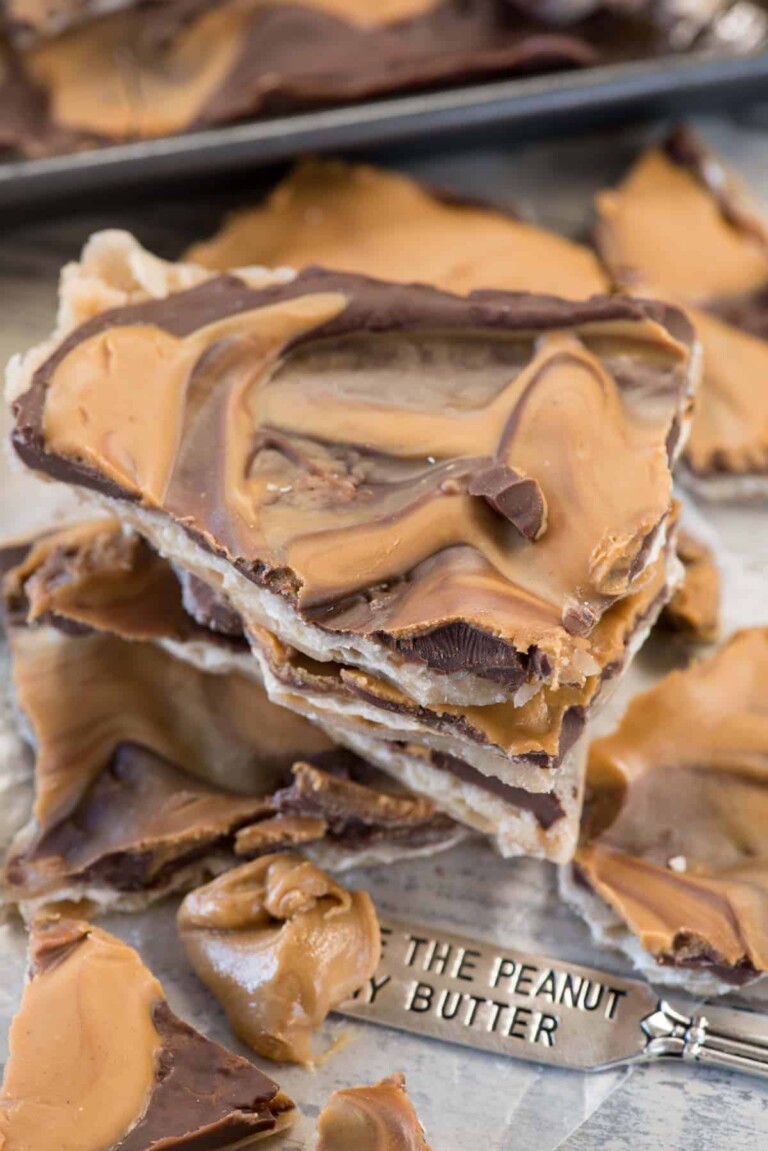 There are very few recipes on this blog I make over and over again. I know that seems strange, right? It is strange – if you're not a blogger. But as a dessert blogger I have to come up with new recipes all the time. By the time I'm done with all those new recipes, there's no time or space in my jeans to make things over again.
I do have exceptions, like Elmer's Brown Sugar Pecan Pie, my Crumb Apple Pie, Cheesy Egg Casserole, and Cornbread Stuffing. Those are all holiday recipes and they get made year after year. Even being in the food world doesn't exempt me from my continuing traditions (like monkey bread and cinnamon rolls every Christmas morning).
One recipe I make every single year: this Peanut Butter Chocolate Bark. The recipe is from a Rachael Ray magazine from years and years ago. I made it for Christmas gifts and got SO many compliments on it. The next year I doubled the batch and the year after…you get the drift. Now I make it special for Mel every year. Peanut butter is one of his weaknesses…and so is toffee. This recipe combines BOTH!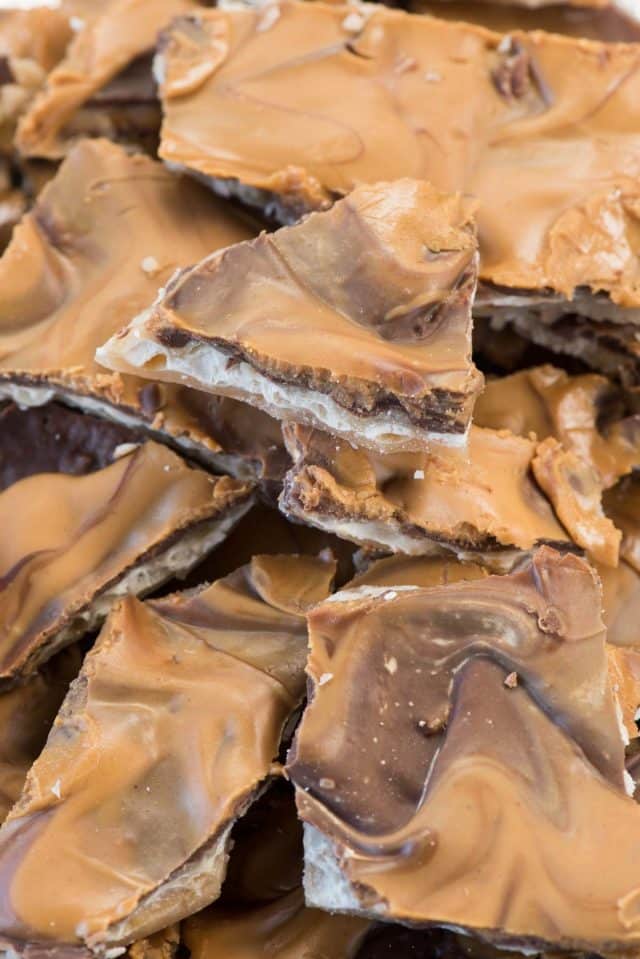 Peanut Butter Chocolate Bark is the best kind of candy crack: it's got chocolate AND peanut butter!
That's right: it's candy crack (aka toffee) with a chocolate coating AND peanut butter swirled in. It's all the best things in the world in one place.
The base of any crack recipe are crackers. In this recipe, I use matzo crackers. Matzo is an unleavened (crunchy) flatbread that is mainly used during Passover. Taste-wise they're like saltines and perfect for making cracker toffee. If you don't have them or can't find them (usually in the ethnic food aisle) you can use saltine crackers or even Ritz crackers or graham crackers.
The toffee part is easy, even though you might think it's hard. You melt butter and sugar together and cook it until it reaches 255°F on a candy thermometer. I know, I know, another kitchen gadget. But it does come in handy and you really do need one to have success with making toffee. You don't want it too chewy or too hard.
Once the toffee is done and poured over the crackers you bake it, then you add chocolate chips. They melt and you spread it all over the toffee and drizzle it with the best part: peanut butter! Once it hardens it becomes as addicting as crack. (I assume, that is. I've never done crack but I've eaten pounds of this toffee so…)