17
Jul 26
Over 70 No Bake Pies
Love pie but don't want to turn on the oven? This round-up is for you!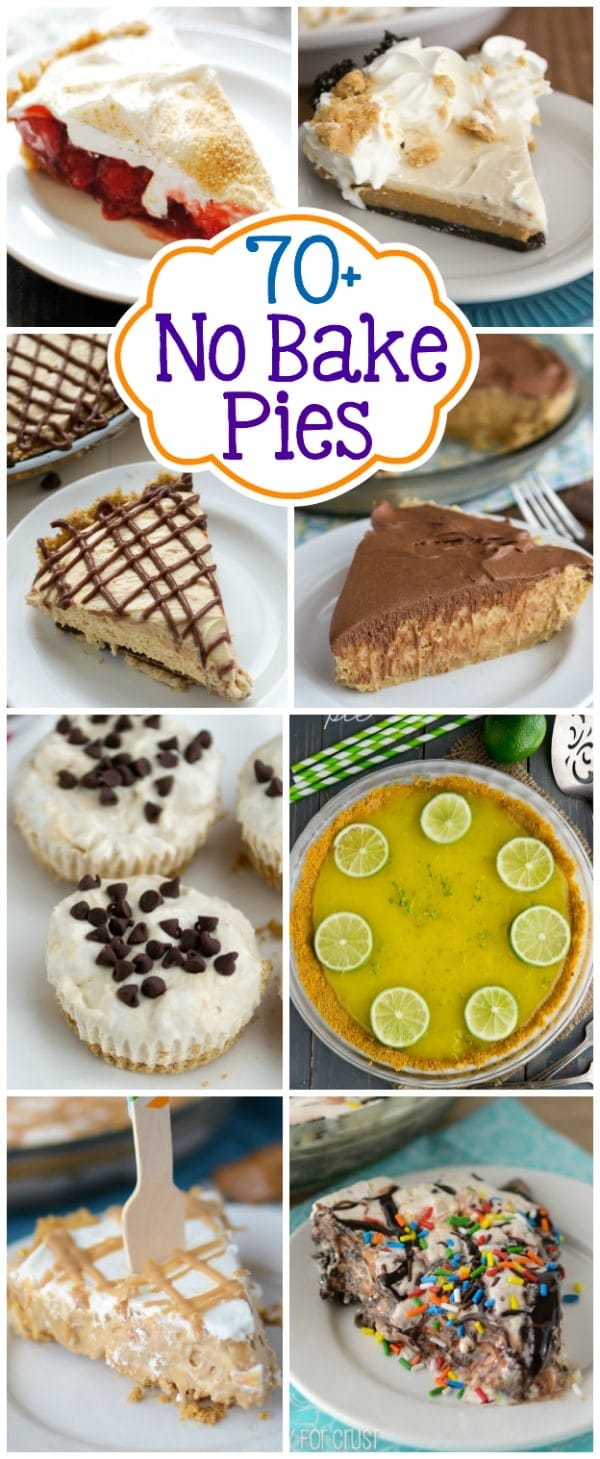 Obviously, pie is my favorite thing. Hello – I'm Crazy for Crust! I love pie all year long – including summer. But in the summer I hate using my oven.
Who wants to bake when it's a bajillion degrees and the power company charges ad gazillion dollars for A/C? Not me!
Enter: The No Bake Pie.
No bake crust filled with creamy or frozen filling, the no bake pie is one of my favorite things. If left to my own devices, I could eat an entire pie in a day. I wish I was kidding.
I've collected over 70 No Bake Pies today. From fruit to ice cream to peanut butter to caramel, you'll be able to find your favorite!
**Please feel free to pin the collage. If you see a recipe you love, please click through to that site to pin. Please do not pin the images below. Bloggers around the world thank you.**
Loading InLinkz ...
Which one is your favorite?