Where do you get your ideas?
I have dessert ADD. It's all I think about. Ideas randomly pop into my head while I'm reading, sleeping, watching TV, working out (yes, I notice the irony). Often I've given myself a theme, like "pie made of candy bars" or a type of candy and it becomes a brainstorm that never ends. Other times I get inspiration from all of you!
What do you do with everything you make?
I eat it. Well, a lot of it. I taste everything. It's why I go to the gym every day. I have no willpower whatsoever. But I try to give it to friends or the teachers at school. I also volunteer a lot for bringing several desserts to pot lucks or get-togethers. And my freezer is stocked for dessert armageddon.
What kind of camera do you use?
Up until September 2012, I used a Canon PowerShot SX30 IS, which is as close to a DSLR as I could get without forking over the money. In October 2012 I invested in a DSLR, a Nikon D3100. I primarily shoot with a 35mm/f1.8 lens 17-55mm lens 60mm Macro lens for my crop body camera.
Here's the thing about cameras. You can take very good photos with high end point-and-shoot cameras, if you get off auto and use lots of natural light. DSLRs are super expensive – it took me 2 years to afford one, and my blog grew pretty good while I was using the simple camera. I'm not going to tell you that a DSLR is a must out of the gate. Plenty of "big" bloggers told me that when I was starting out and it just discouraged me, because I couldn't afford a good camera. Work with what you've got; editing can take your photos a long way.
BUT.
When you can afford one (try saving little bits here and there) you should upgrade to a DSLR. The stock lens is amazing, you don't need a fancy lens right away (or ever). I don't know if it was magic, or luck, or the camera, but after I got my DSLR my numbers went up. I can't prove the camera was why, but in this age of Pinterest…photos really are everything. Just my two cents!
What's the secret to your photos?
I always use natural light. Hey, I live in Sacramento. It's sunny here a lot of the year. Plus, I have one window that really rocks. I light from the left, and bounce from the right using a homemade reflector board (foil covering a piece of foam core).
Also, photo editing is key. I use Lightroom and PicMonkey or Pixlmator (a Mac app) for all my editing and font overlays.
Check out my post on food photography.
What is your favorite part about blogging?
First and foremost, the friendships I've made. When I first started out I heard all about "community" and how wonderful fellow bloggers were. Not having any "fellow bloggers" I kind of scoffed at that. Now? I totally get it. I've made some good friendships with other bloggers – people I've never even met! And sometimes I think that these bloggers know me better than my real friends do – because the way I speak on my blog is the way I truly am. I don't always show that on the outside, for fear of rejection.
(See my post on blogging community.)
Also, I love the creativity this blog allows me. I never knew I had this much inside me. I've unleashed the creative food monster and now it won't be caged.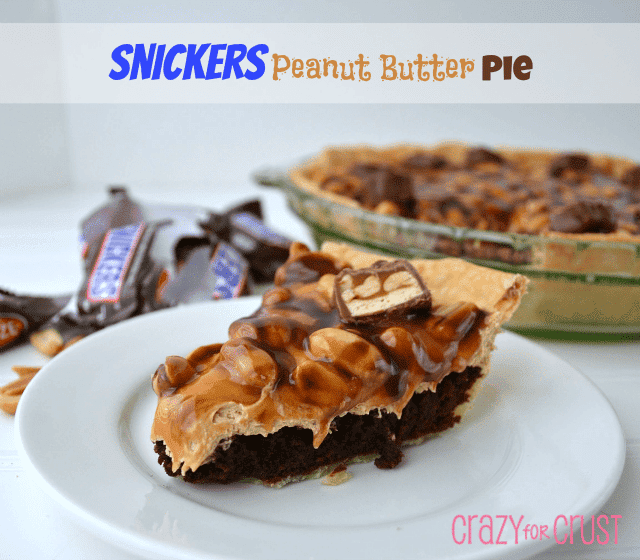 Thanks so much for reading about me!
Have a great recipe you want me to try? Want to share your crust addiction with me? Drop me an email at crazyforcrustblog@gmail.com!