About
About Crazy for Crust:
Crazy for Crust started in 2010 on a whim. I'd read Pioneer Woman and Bakerella and thought, hey, I can do that too! Without even knowing what a blog was, or how to write recipes or take photos, or even that I could make money doing it, I decided to share my love of crust (pie crust, that is) with the world. Within a few months I realized that I don't just love pie, I love all desserts, so I evolved the site into the dessert blog it became. Then, in 2017, I realized that if Crazy for Crust is going to be about my love of food, I have to include all the foods I like, and that includes savory and sweet. Thus the blog became what it is today: a recipe site that's sometimes savory, often sweet, and always served with a slice of my life.
My promise to you: I will always share recipes I love, no matter what. Some of them are created because I felt like baking, some are necessary because I have to cook dinner too, and yes, some will be sponsored recipes brought to you by some of my favorite brands. Regardless of why I make a recipe, it will be one that I love and feel like should be on this blog. And I also promise that lots of recipes will have sprinkles because, duh. Sprinkles are awesome.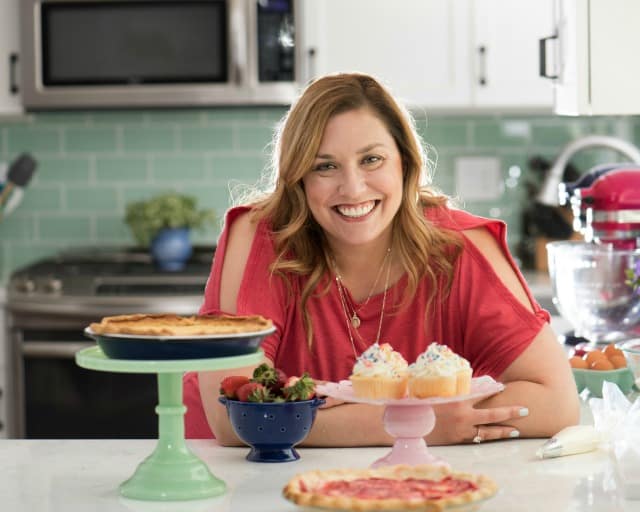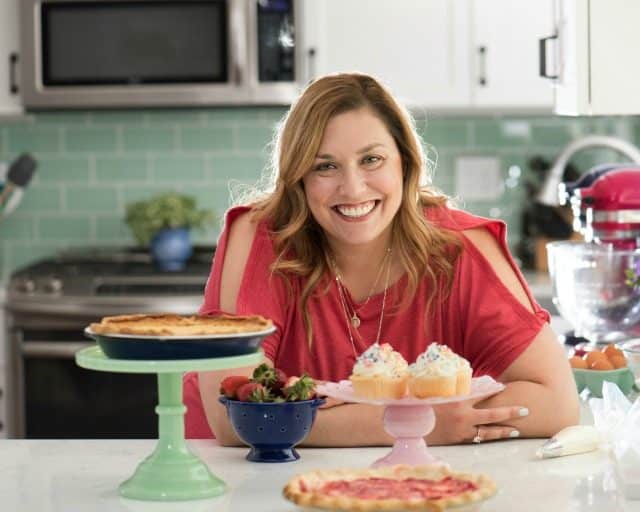 Featured In:
My work has been featured in and on Rachael Ray Magazine, Woman's World Magazine, CookingChannel.com, Buzzfeed, Redbook, and many more. I've also done segments on Good Day Sacramento and Studio40 Live.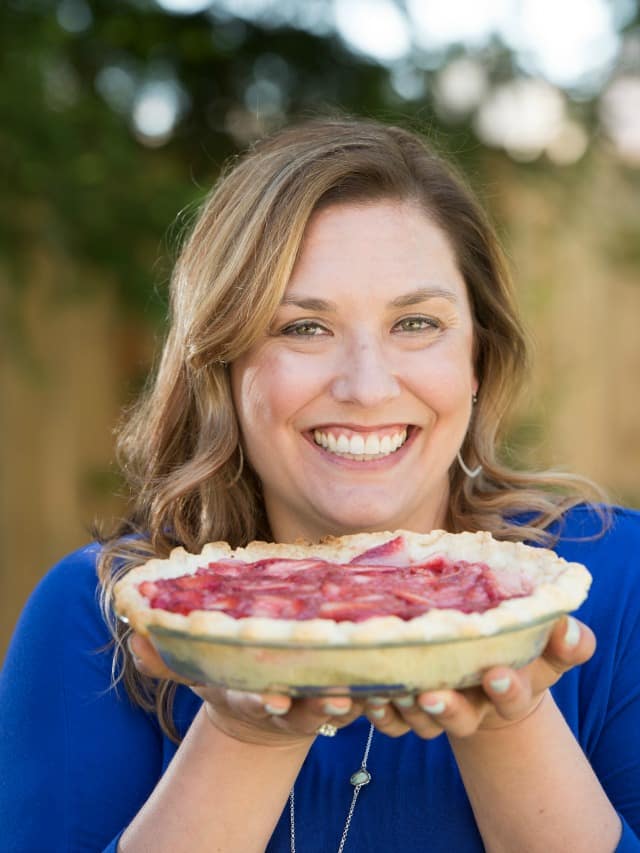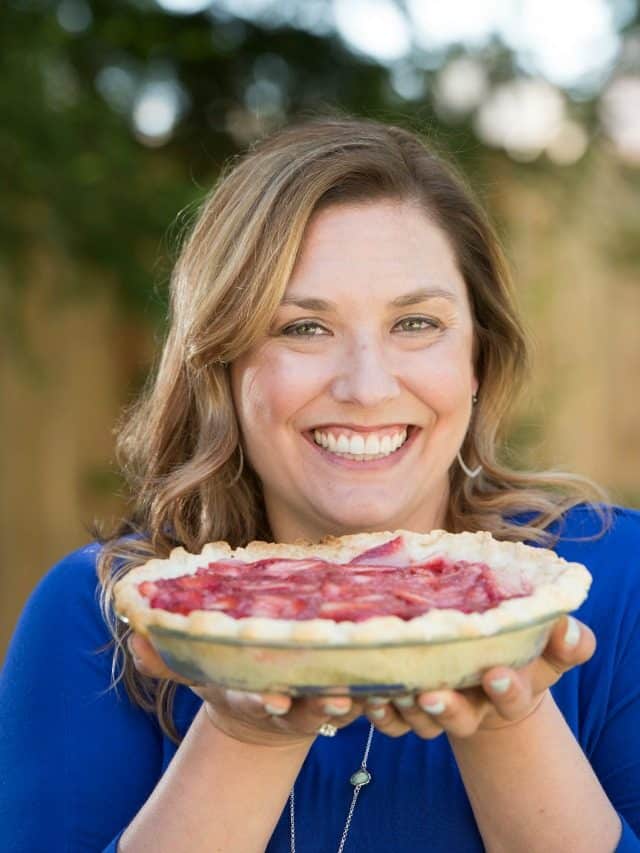 About Dorothy Kern:
From a young age, I wanted to be a teacher. First, I wanted to run a daycare, then it was teaching elementary school, and finally in my sophomore year of high school I discovered my love of math. That led me to becoming a math teacher, which isn't really the same as food blogging, except I use my love of teaching to help my readers fall in love with food.
I don't remember when I first fell in love with dessert, but I'm sure it was right around the time my mom made me a giant birthday cake in the shape of a 1 for my first birthday. Since then, some of my happiest memories are when I was baking with her in the kitchen, looking forward to blueberry muffins or banana bread on Saturday mornings, or watching the look of joy on my husband's face when I serve him my special apple pie.
Besides being a blogger/photographer/videographer/influencer, I'm also a wife and a mom. Mel and I met and married in 2001 and had our daughter Jordan in 2005. Jordan is a miracle baby, our only child for a reason. Our second baby right now is our fur-baby Abby, and her step-sister Ginger, who passed last year. Our favorite things to do are relax together, take walks to Starbucks, and visit the beach. We currently reside in the suburbs of Sacramento, but my heart is and always will be in San Francisco, where I grew up.
I'm a super picky eater who somehow became a food blogger (but I never met a dessert I didn't like). Food is an outlet for me, and an emotional support. I've dealt with food demons and anxiety demons, and I'm happiest when I have a glass of wine and my family around me. When I'm not blogging (HAHAHA) I am either reading or watching television, preferably any episode of The Real Housewives or Gilmore Girls. I'm a sucker for a happy ending or a nice juicy murder plot…or just women who lunch and have lots of drama. I love teal, sparkles, and unicorns…especially if they're all on one handbag (or shoe).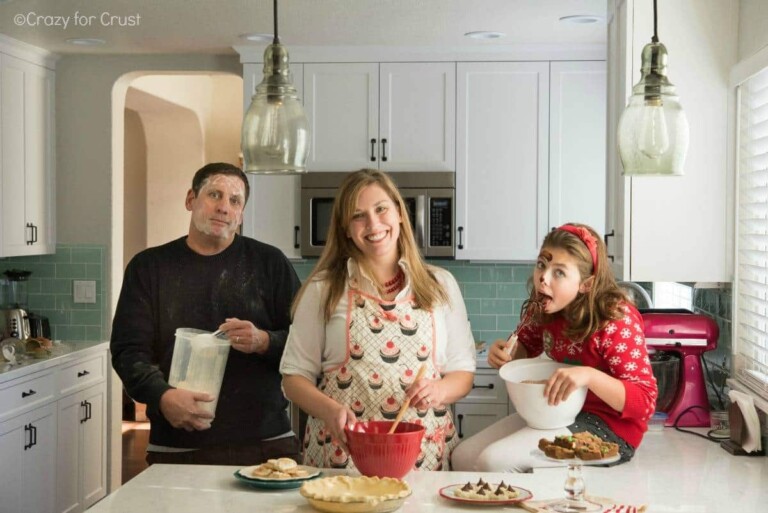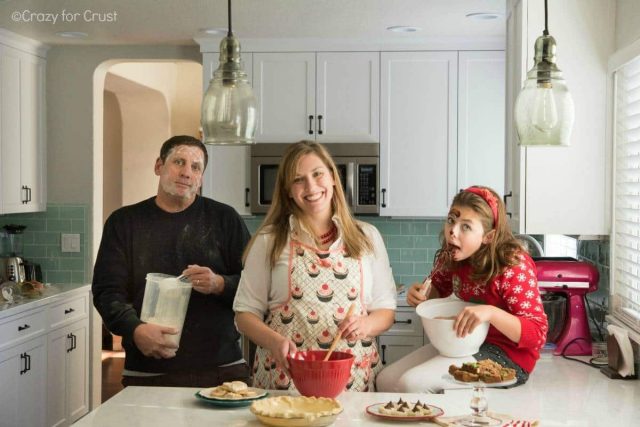 Education:
I graduated Summa Cum Laude with a BS in Mathematics from Notre Dame de Namur University in Belmont, California. I also hold teaching credentials in both California and Arizona. Even though my degree is pretty dusty, I feel like I was trained for what I do in my coursework; instead of teaching students math, I teach them about recipes and baking.
Stay in touch:
Email me: dorothy@crazyforcrust.com
Find me online at www.CrazyforCrust.com
Connect with me on social:
Facebook
Instagram
Twitter
Pinterest
Contact Me:
dorothy@crazyforcrust.com
I love working with brands for recipe posts, video, freelance writing or photography and so much more. Check out my sponsor page for more information.