Baking faq
I'm not a trained pastry chef, but I do bake several times per week. Over the past few years, I've gotten to the point where I know a lot of what I can substitute at the last minute (which is great, I'm infamous for my last-minute-need-a-recipe-now when I haven't been to the grocery in a week). Plus, I there are certain baking tools and pantry staples that I think are essential for every kitchen. Here I've compiled my list of Baking FAQ, and I hope they help you on your way to a sugary treat!
I made your recipe and it didn't turn out. What went wrong?
Honestly? I don't know. As much as I wish I could be in your kitchen with you, I can't be. The recipes I post are made by me. Sometimes I have to test things more than once. Usually if something works well the first time, that's the only time I make it. We have to keep in mind that baking can be different for everyone. Experience, oven temperature, different brands, altitude, substitutions – these all make a difference in the outcome of the recipe.
Read through the FAQ below to see if you can pinpoint the problem. If you can't find it, I'm happy to help you troubleshoot, just email me (crazyforcrustblog@gmail.com) or comment on the post in question (although I do not check comments as often as I check email). Let me know if you made any substitutions or omitted any ingredients. Did you use a different pan size or a different kind of flour? Knowing those things can help me troubleshoot what went wrong.
Just remember: I'm one person checking all the comments and email. I put down my cell phone, take vacations and celebrate holidays too, so if you're in the middle of baking something and have a question, google might have the best answer.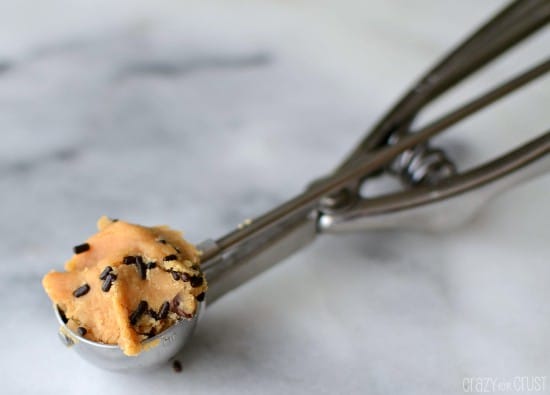 This recipe is horrible; the (insert recipe title) turned out dry and crumbly!
I wish I could say for 100% certain what the problem was. Again, recipes fail for so many reasons. If you made snowball cookies that turned out crumbly or a cake that's too dense, chances are the culprit is the flour. Are you using all-purpose flour? Are you measuring it correctly? Chances are you're packing your flour and using too much. In the case of the two recipes mentioned, that reason is why people have problems 99% of the time. Spoon don't scoop!!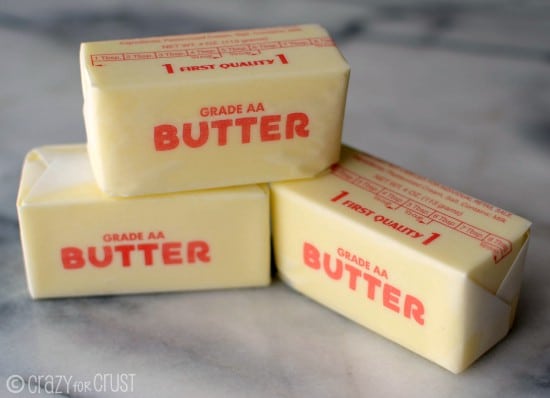 What kind of butter do you use in your recipes?
I almost always use regular, salted butter in my recipes unless I specifically state unsalted. I occasionally use unsalted when a recipe I'm following calls for it, but regular butter is just easier for me to use – I always have it on hand. I have to remember to buy unsalted, and, well, I usually forget.
I've started using unsalted butter in all of my recipes. Make sure you pay attention in the ingredients! If I'm using salted I just write "butter" and if I'm using unsalted I be sure and specify that.
Unsalted butter is better in baking because it lets you control the amount of salt in your food. While I understand that, I kind of hate it because it's all a guessing game…especially before something is baked! If you are using unsalted butter where salted is called for, you need to add 1/4 teaspoon salt for each stick (1/2 cup) of unsalted butter. Reversely, if you're using salted butter where unsalted is called for, reduce the amount of salt in the recipe by 1/4 teaspoon.
Whatever you use, please use REAL BUTTER unless otherwise instructed. Margarine, butter spreads made with oil, shortening, and oil are NOT REAL BUTTER and will perform differenly.
And while we're talking about butter, I never remember to leave mine out to soften. I almost always take it straight from the refrigerator and microwave it to soften. I heat it for 10 seconds in my 1100 watt microwave. Then I flip it over and do 5 on the other side. Sometimes 10, but it depends on how cold it was to start with. And I never, ever put the butter in the center of the microwave. I always put it around the outer edge.
Tip: the same thing works for cream cheese, but be sure to remove it from the foil packaging first. I just put it on a plate or in a bowl before popping it in the microwave.
HELP! I don't have XYZ ingredient, what can I substitute for:
Buttermilk. If you don't have buttermilk, you can add 1 teaspoon of white vinegar or lemon juice to 1 cup milk. Let it sit for 5 minutes then use as directed. (If the recipe calls for more or less buttermilk, just adjust this ratio accordingly.)
Cake Mix. If a recipe calls for "yellow" cake mix, you can substitute any other flavor cake mix as long as you use the standard cake mix size (i.e. not a "12 cupcake size" box when the recipe calls for a regular cake mix). I'm sure you can substitute a cake mix for from-scratch recipes in most instances, and vice versa, but unless it's as written, I won't know how to do the substitution because I made it as called for  in the recipe.
Chocolate Chips. Don't like chocolate chips? Use white chocolate. For the most part, you can substitute ANY kind of chip in a recipe that calls for them: milk or semi-sweet, white, peanut butter chips, or butterscotch. Personalize recipes to your taste. Don't have mini chips? Unless you're making a small cookie (like a snowball) or trying to cut down on calories by using smaller chips, you can most likely substitute regular.
Sweetened Condensed Milk: For the most part, regular or fat-free will work interchangeably in recipes.
Greek Yogurt: I love to substitute non-fat plain or vanilla greek yogurt for oil or butter in baked goods. It will change the texture, so until you're used to it, go half and half. This pin is a good substitution chart for greek yogurt.
Sour Cream: depending on the recipe, sour cream can be substituted for greek yogurt and vice versa.
Cream Cheese: I always specify the kind of cream cheese I use. If I used low-fat, I'll say it. If it just says "cream cheese" that means regular, full-fat. Sometimes they are interchangeable, but the consistency of low-fat is a little thinner. A dip made with low-fat cream cheese is more dip-like, where if it's made with regular cream cheese it's more like a cheese ball.
Graham crackers: often I use the box of crumbs. It just makes my life easier! If you're making a crust, you can use any kind of cookies you want, but the amount of butter will be different depending on the cookie. And, while we're at it, you do not need to remove the filling from Oreos before making a crust.
Peanut butter: most of the time creamy or crunchy will work in a recipe. But unless instructed, do not use natural ("need to stir") peanut butter in my recipes. I always use store-bought regular peanut butter (i.e. Skippy).
Milk: I always specify the kind of milk I used in a recipe, but often it's interchangeable. If you use non-fat milk in a cake recipe, you will have a drier cake, but it will still work. In smoothies and muffins, often it doesn't matter. I also sub almond milk in most recipes and it's almost always interchangeable with cow's milk.
Gluten-free: I do not have much experience with gluten-free baking so I don't have advice for you on that other than to say I have used 1:1 Gluten-Free All Purpose Flour with success in several recipes. I've used Bob's Red Mill and it works just like AP flour.
Whole Wheat Flour: this WILL change the consistency of baked goods. I do not recommend exchanging the entire amount of AP flour with Whole Wheat. I've had success in some recipes (mainly muffins) doing 50/50. Another good choice is using White Whole Wheat flour which is more interchangeable with AP. I don't have tons of experience with it, so it's best to just do some trial and error on your own.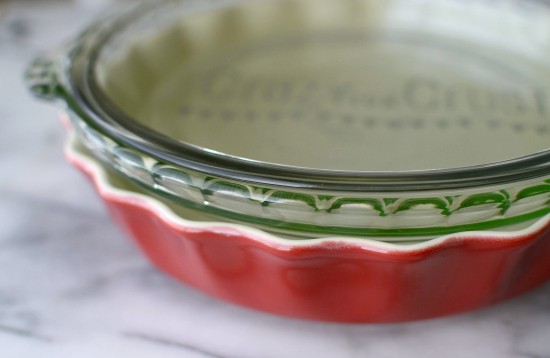 What baking pans must I have in my kitchen?
I think that everyone should have the following pans:
9″ pie plate or two (that's the most "normal" size, although some decorative pie plates are up to 10″ – most of my recipes are based on a 9″ pie plate, unless otherwise specified)
9×13
9×9
2-9″ cake rounds
loaf pan
2 regular cupcake pans
3 mini muffin pans
Jelly roll pan.
Cookie sheets, lots of them.
If you can, have at least two 9×13 and 9×9 pans or include an 8×8 in that mix. It's always good to have more than one of any sized pan…just in case you need it. I also love my donut pans and my 6″ round cake pans are perfect for small cakes.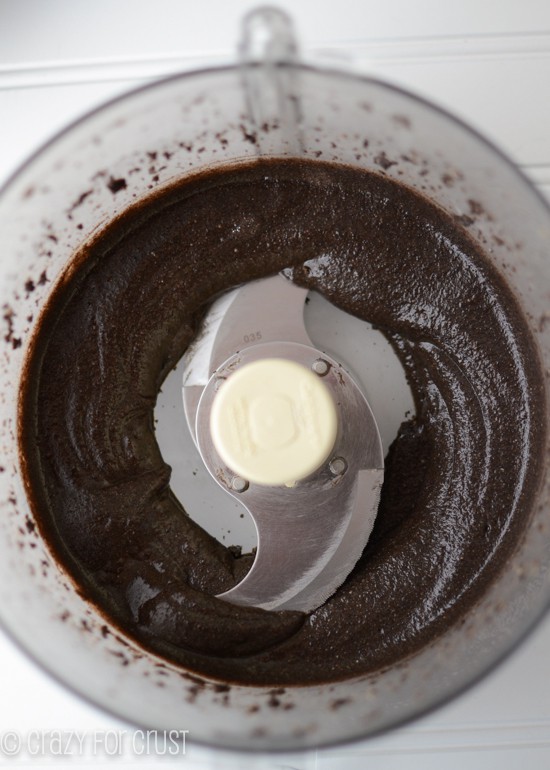 My Must-Have Kitchen Tools (get them if you can!)
These items are things I use on almost a daily basis. I know some of them can get pretty pricey, but if you can, splurge on them!
KitchenAid Mixer
Hand Mixer
Food Processor (I have a 12-cup Cuisinart. Go big if you get one, at least 9-cups, more if you can. You'll hate having to do small batches for larger recipes.)
Blender
Whisks (in assorted sizes; I love my small ones for icings and vinigarettes)
Heat-safe spatulas/spoonulas (lots and lots and lots of them)
Measuring cups and spoons (I have so many sets, but I think at least two of each set is perfect)
If you do any sort of candy making/dipping, I suggest getting an electric griddle. I love my Cuisinart Griddler, it's my most used kitchen appliance after my stand mixer. I use it for everything, including keeping chocolate warm while I'm dipping truffles.
Offset spatulas. I love them for frosting cakes and cupcakes.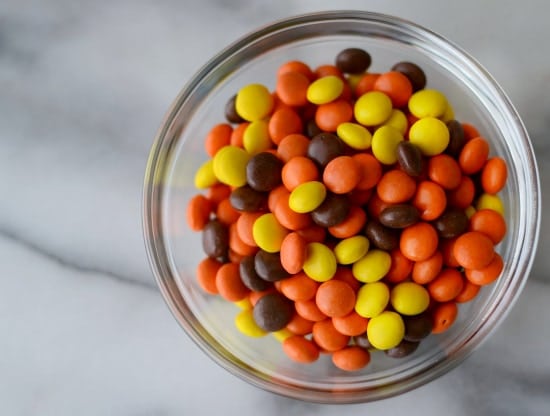 My Pantry Staples
Flour
Sugar: granulated, light brown, and powdered
Unsweetened Cocoa Powder
Baking soda and baking powder
Cornstarch
Vanilla Extract and Vanilla Bean Paste (the latter can be found at baking stores and high end grocers)
Vegetable Oil
Butter, salted
PAM or store brand equivalent, plus the one with flour (Baking Joy or Crisco equivalent)
Foil
Wax paper
Peanut Butter
Chocolate Chips (all kinds: white, milk, semi-sweet)
Peanut Butter Chips, Toffee Chips, and every single chip ever made 😉
Graham crackers, Oreos, and Reese's Peanut Butter Cups for baking emergencies (or eating emergencies)
Baking Chocolate (white, unsweetened, and semi-sweet)
Cake mixes (always yellow and chocolate and any other flavor I'm in the mood for, but I always have at least 2 each of yellow and chocolate)
Pudding mix
Brownie Mix
Eggs
Nonfat Milk
Cool Whip
Pie Crusts
Sweetened Condensed Milk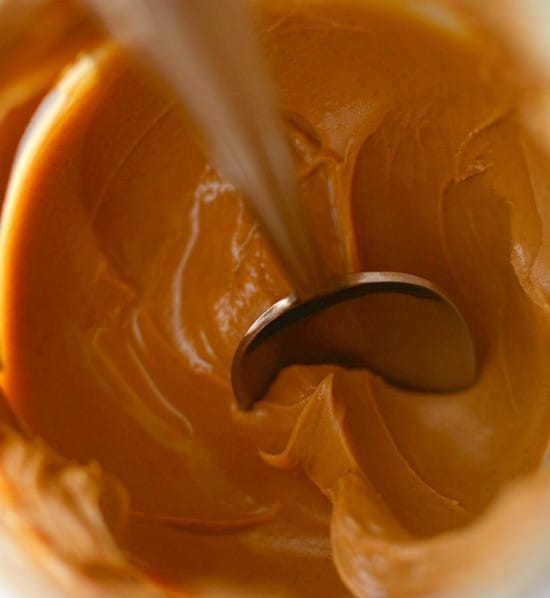 The Store Brand vs. National Debate
If I'm being 100% honest, I use store brands 90% of the time. Food and baking supplies are expensive, and I buy a lot of them, plus all the food for the family. I grew up with that brand Generic, remember it? Bright yellow box? Anyway, buy store brands when you need to, but there are some exceptions to my be cheap rule, and these are them (and, by the way, the brands don't pay me to say their names here; I just love them!).
Pillsbury pie crusts, crescent rolls, pizza dough, biscuits, and cookie dough.
Skippy Peanut Butter (I use Skippy Naturals in all my recipes)
Cool Whip (I always use fat-free)
Cake mixes, brownie mixes, and frostings: I like the Big Three brands.