Banana Chocolate Chip Pancakes
This post may contain affiliate links. For more information, read my disclosure policy.
If your kids beg for pancakes but balk at the thought of banana pancakes, make these. They have chocolate chips, which is a guarantee that your kids will eat them.
Plus: chocolate for breakfast? That's the start of a really good day.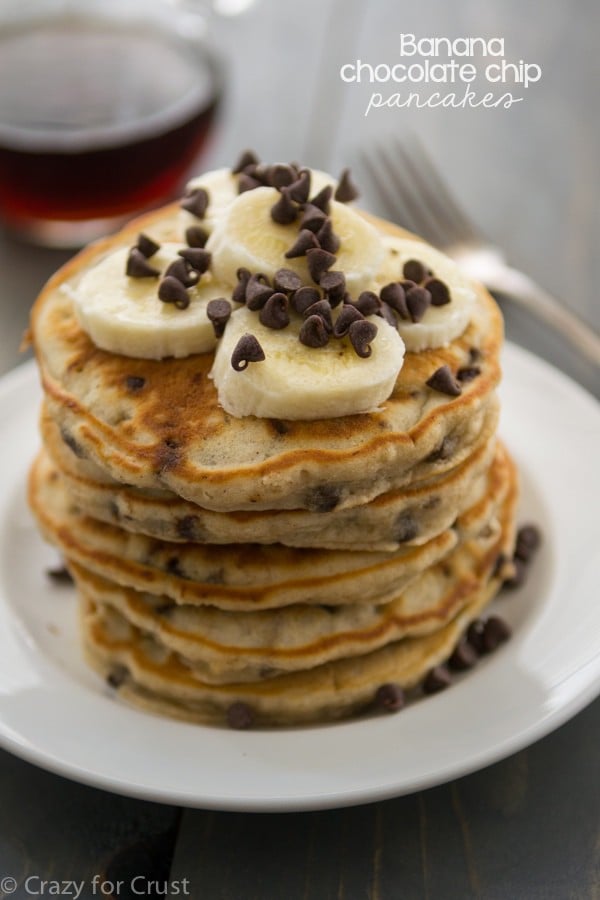 You know what is not the start of a really good day? Finding out your cookbook has shipped from Amazon. That happened on Friday. Dessert Mash-Ups is on it's way to everyone who pre-ordered it.
Hang on. !!!!!!!!!!!!!!!!!!!!!!!!!!!!!!!!!!
So…maybe it's a good day. But it's also a knot-in-the-stomach day. An I-want-wine-at-6am-day.
What if no one likes the book? I poured my heart and soul into it – what if it gets bad reviews? What if NO ONE BUYS IT?
Anyway, if you're interested in my cookbook, Dessert Mash-Ups is available now on Amazon and Barnes & Noble.
Because it's early, I can't have wine. But I can have pancakes! And you know what makes pancakes the best things ever?
When they're Banana Chocolate Chip Pancakes!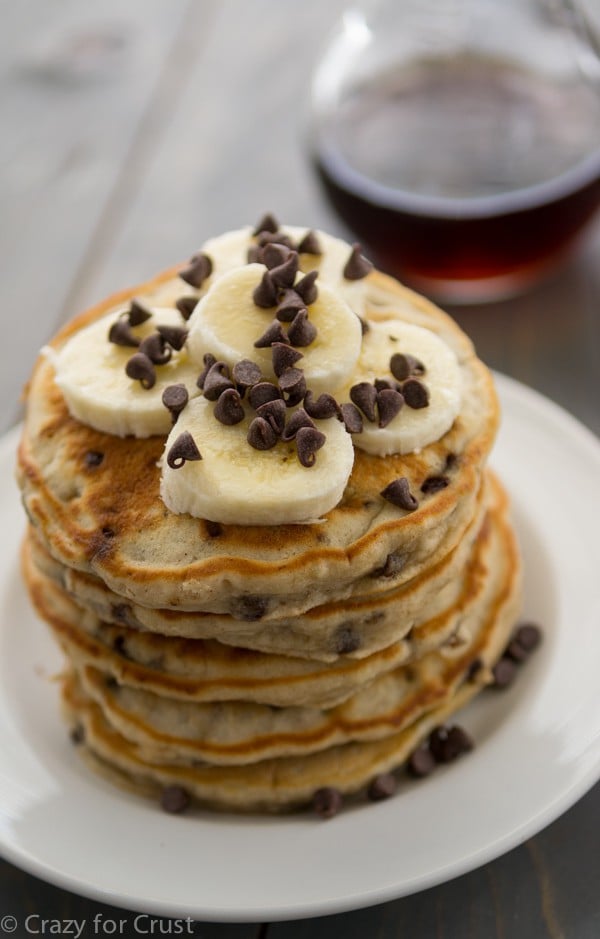 I think banana pancakes are seriously my favorite, but I'm a banana addict. I don't much like eating them, but I love throwing them in everything from smoothies to bread. And pancakes are my favorite thing to add them to because it's so easy (and, in my mind, it makes them healthier).
So I added chocolate chips. DUH, gotta even out that "healthier" with chocolate. #truth
Even though Jordan says she hates banana pancakes, I've been adding a banana to her Sprinkle Pancakes for years now and she's never the wiser. But these? These are not "sort-of-banana" pancakes. These babies are like banana bread…in pancake form.
This is my favorite pancake recipe, but I've adapted it to be more banana-y by mashing 2 bananas into the batter. I also added some cinnamon because I love cinnamon with my banana anything. Don't you?
These pancakes are fluffy, light, and full of rich banana flavor. Then I added chocolate because, well. Obviously Banana Chocolate Chip Pancakes > Plain Banana Pancakes. I prefer mini chocolate chips but you can use regular. Reduce the amount if you want a less chocolatey pancake.
But if you do that I'm not sure if we can be friends anymore. 😉

And guess what? For "not liking banana pancakes" Jordan ate these for breakfast two days in a row. #momwin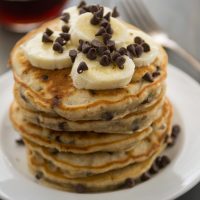 Banana Chocolate Chip Pancakes
Fluffy pancakes filled with bananas and chocolate chips! The perfect indulgent pancake breakfast!
Ingredients:
1 1/2 cups all-purpose flour
2 tablespoons packed brown sugar
1 tablespoon baking powder
1/2 teaspoon salt
1/2 teaspoon cinnamon
1 cup milk
1 egg
2 tablespoons vegetable oil
1/2 teaspoon vanilla extract
2 brown-spotted bananas, mashed (about 1 cup)
1/4-1/2 cup mini chocolate chips
Directions:
Preheat an electric griddle to 350°F, if using one. If not, you'll preheat your pan just before cooking the pancakes.
Whisk flour, brown sugar, baking powder, salt, and cinnamon in a large bowl.
Whisk milk, egg, oil, and vanilla in a large measuring cup. Add wet ingredients to dry, add bananas, and stir until combined. Stir in chocolate chips. (1/2 cup will be very chocolatey, so add how many you want depending on how sweet you want the pancakes to be.)
Spray pan or griddle with cooking spray. Drop desired amount of pancake batter onto preheated griddle or pan. Cook until small bubbles form then flip until the bottom is a light golden brown.
Serve plain or with maple syrup.
All images and text ©
. Please do not use my images without prior permission. If you want to republish this recipe, please re-write the recipe in your own words, or link back to this post for the recipe.
Click here for more Brunch Recipes!
Peanut Butter Banana Bread with Maple Glaze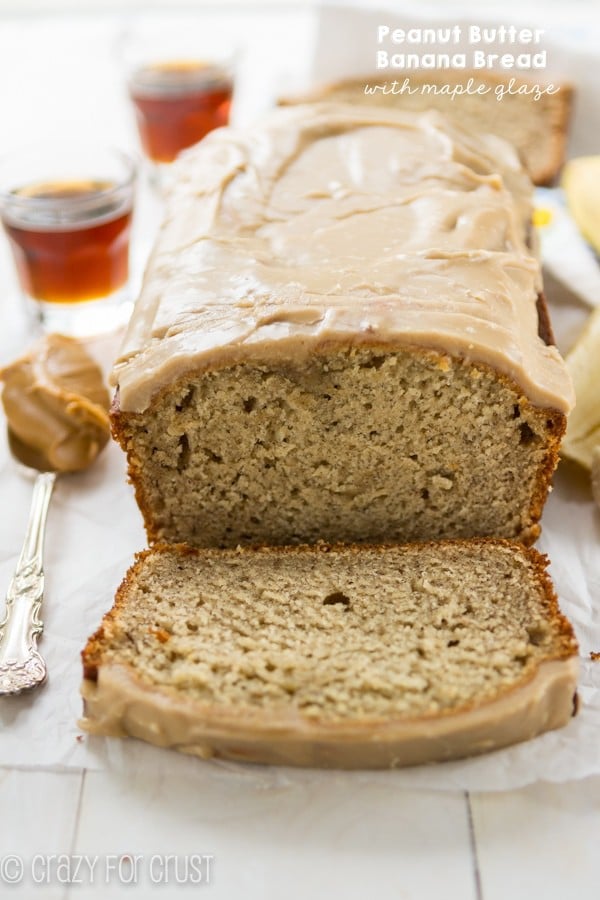 Strawberry Cheesecake Pancakes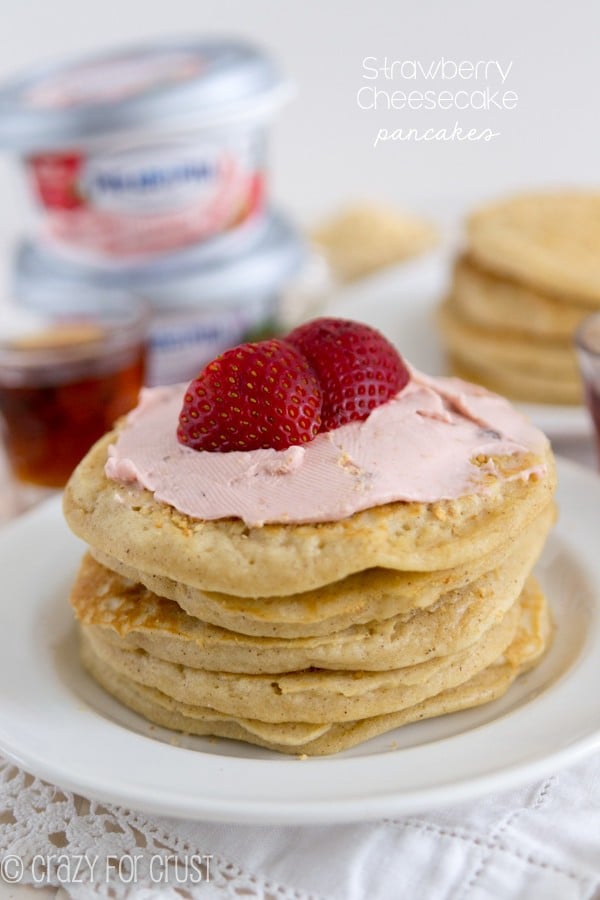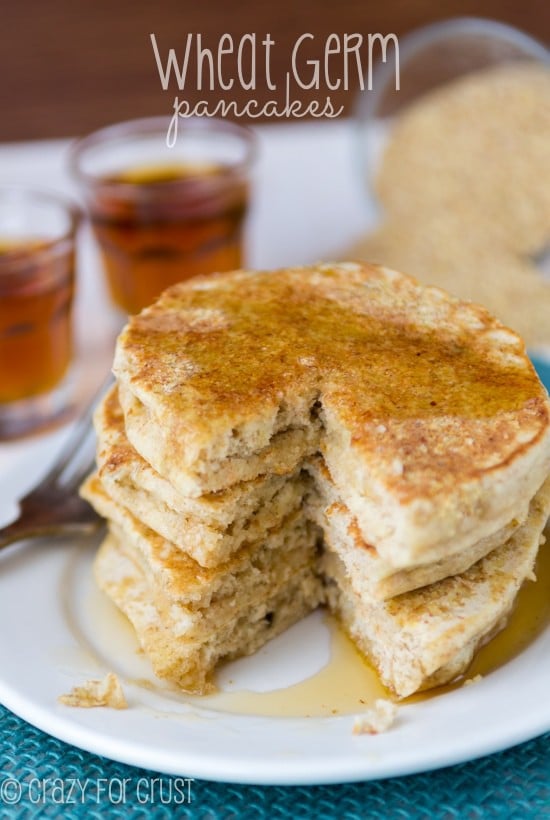 Sweets from friends:
Peanut Butter Cup Banana Pancakes by Something Swanky
Whole Wheat Banana Pancakes by Sally's Baking Addiction
Chocolate Chocolate Chip Pancakes by Love from the Oven
**By the way…Go enter to WIN one of my Cookbooks!! I'll even sign it if you want. :)**