This is the Ultimate List of Pie Recipes with everything from pecan pie to coconut cream and every easy pie recipe in between.
Move over Thanksgiving, every holiday is pie day and there's a pie for every occasion!
Why you should LOVE my Pie Recipes
I am BEYOND in love with pie. After all, this blog is called Crazy for Crust; it was started because I love crust!! My first ever recipe post was a crust recipe and since then I've posted no shortage of delicious pie recipes for every occasion. I think every holiday should be a pie holiday, why does Thanksgiving get all the fun? In fact, I think every DAY should be pie day.
(But not the real pie day…that's Pi Day and it's March 14!)
Whether you love classic pies like pecan or cream pies like coconut, my ULTIMATE pie recipe list has every single thing you'd want on it. There's peanut butter and chocolate, coconut and pudding, cookies and blondies and brownies (oh my!) I love a good no bake pie and I have tons of those, as well as classics like banana cream and mash-ups like cookie pie. And don't forget about Christmas – eggnog pie is perfect for that time of year too.
Whether it's a birthday pie or a Thanksgiving pie or an apple pie for the 4th of July, this list of the ULTIMATE pie recipes has something for everyone.
Making pies are easy, whether you start with a homemade crust or buy one at the store, grind your own Oreos for a cookie crust or just grab one in the baking aisle. You can make pudding or whipped cream from scratch or just use a box and a carton of Cool Whip. Pies are really easy to make, especially with these recipes. I know you'll find something you love!
If you're just starting out making pies, be sure to check out my pie crust tutorials and these products you might need to make your pies.
Pie Making Equipment
You need very few special kitchen tools to make pie, but a few things will make your life easier. Here is a list of items I use for successful pie making:
9" pie plates: Unless otherwise noted, every pie recipe on this blog is made in a 9" pie plate. There are many different sizes of pie plate, so make sure you have some standard 9" (not deep dish) ones.
Rolling Pin
Pastry Cutter: this is a great tool if you plan to make crust by hand or if you are making a crumble.
Roul'Pat or other silicone surface for rolling: these help because your crust will stay put as you're rolling it out.
Food Processor if you're batting for that team.
Wax Paper to make it easier to roll out your crust without chilling first.
Foil or Pie Crust Shield for protecting the edges of your crust during baking.
Then just get baking!

Holiday Pies
These kinds of pies are fully baked: filling and crust. Pecan and pumpkin pies, chess pies, etc. If you're looking for fruit pies, look farther down.
Mom's Chocolate Chip Pumpkin Pie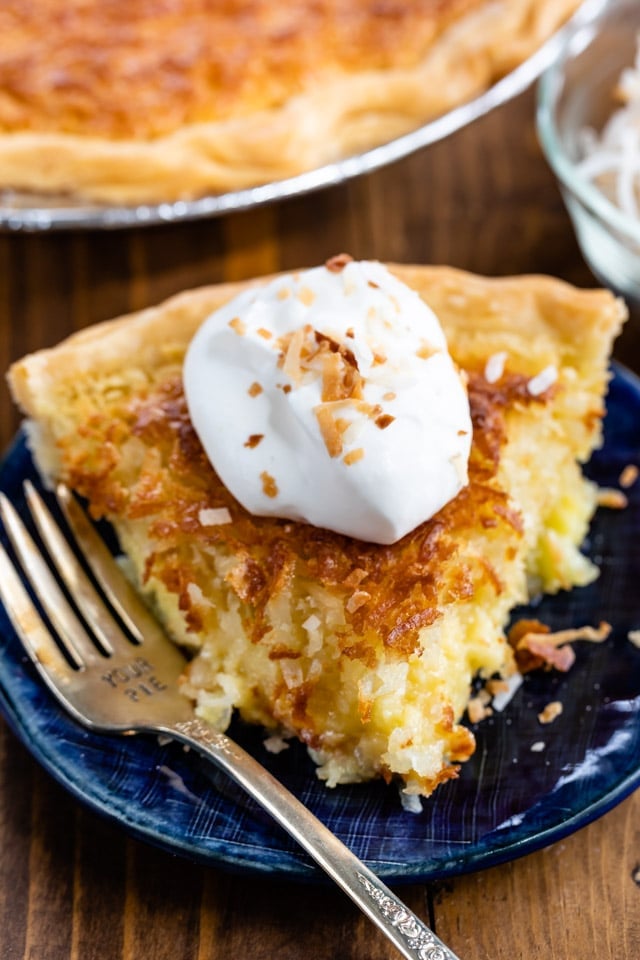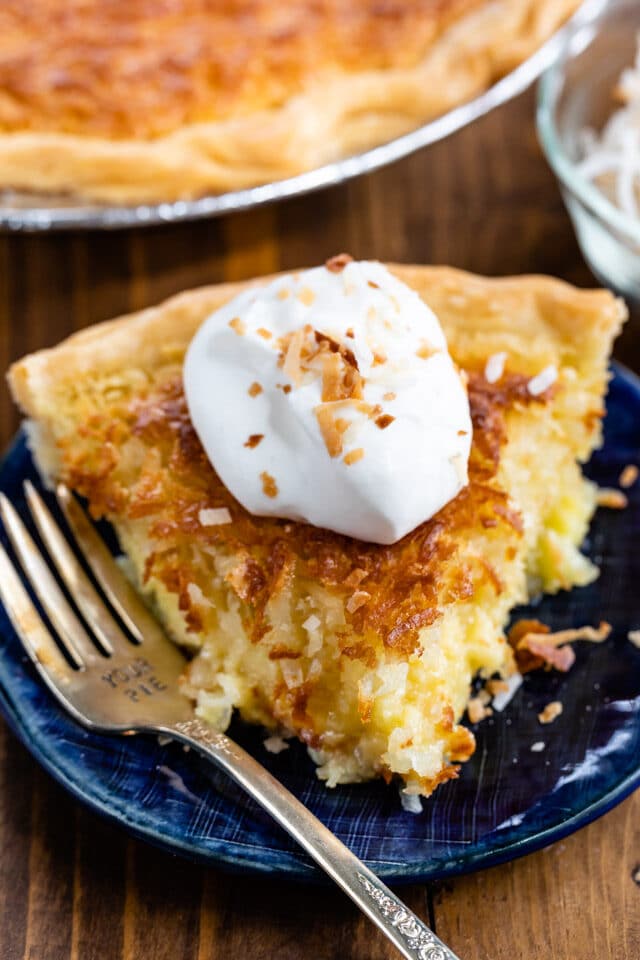 Custard and Chess Pies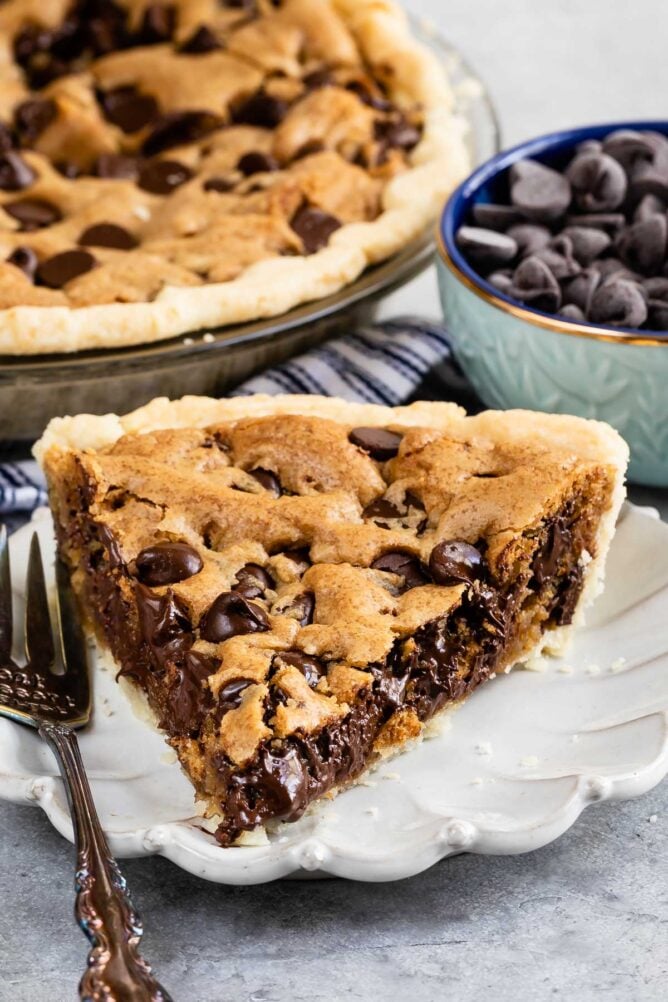 Brownie and Cookie Pies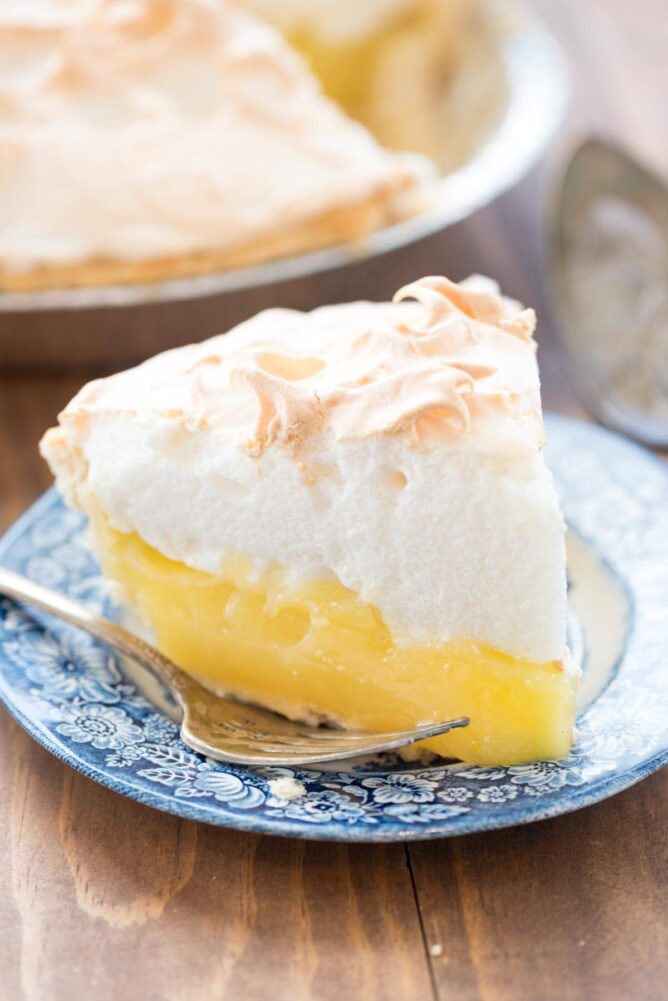 Fruit Pies
Apple, berry, lemon, oh my! Fruit pies can be baked or no-bake and are traditional family favorites.
Aunt Tootsie's Lemon Meringue Pie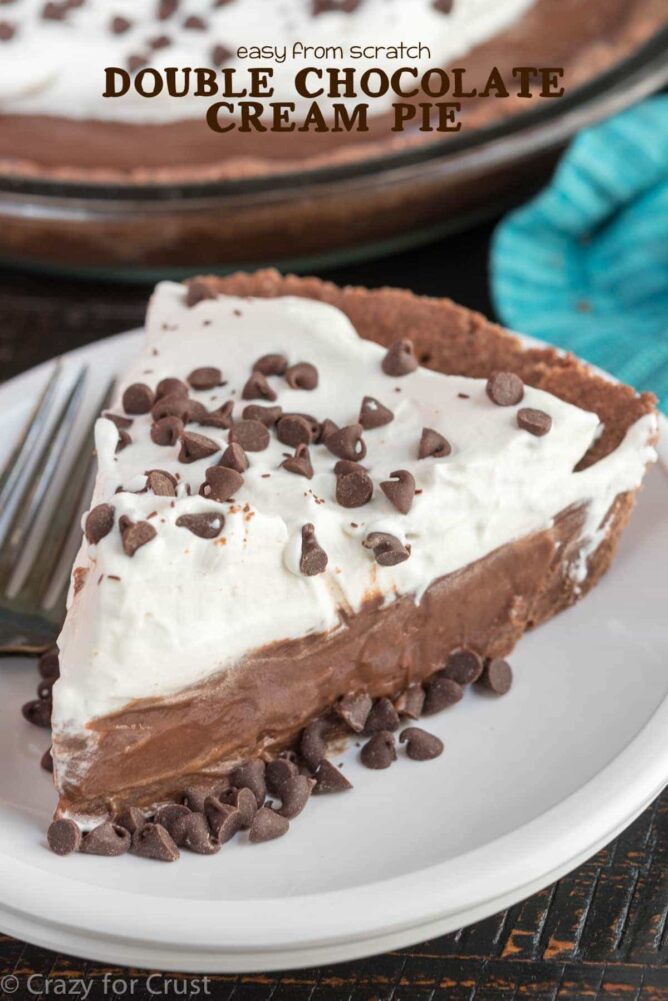 Cream Pies (Baked Crust)
Cream Pies have a baked pastry crust with a creamy filling like pudding. They are crunchy and smooth and perfect for any occasion.
No Bake Pies
No Bake Pies are perfect for summer or when you run out of oven space: they're FULLY no bake from crust to filling.
Get ALL my NO BAKE PIES Recipes HERE!