Coconut Chess Pie
This post may contain affiliate links. For more information, read my disclosure policy.
Coconut Chess Pie is for you if you're as addicted to coconut as I am.
It's like eating a macaroon with a pudding base and a pie crust chaser. *swoon*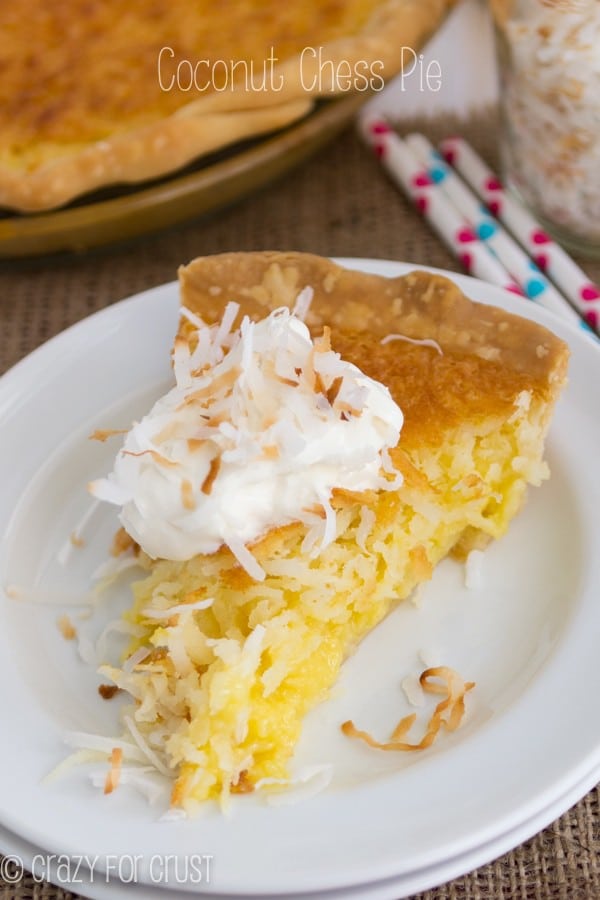 Last weekend I texted Mel the funniest picture ever. I wanted to instagram it, but it was just too embarrassing.
So I figured I'd post it here:
That's duck tape, holding up the back passenger window of my Highlander. The mechanism finally gave way halfway to San Francisco and it was either that or drive another hour and a half pretending we were driving in a convertible. #thankgoodnessforducktape #itcouldsavetheworldifweletit
Mel texted back saying "I found you a new car. Go test drive it tomorrow."
(The Highlander is 9 years old and very well loved. A new car has been on the horizon for awhile, we just hadn't pulled the trigger.)
I went for a test drive. Side note: does anyone actually JUST go for a test drive and not drive away with a new car?
9 years ago I had to give up my dream car (a Jetta) for my mom car. Last Sunday I got my mojo back, with a little mom thrown in. It's a Jetta Sportwagon. Me in the front, mom in the back, with a perfect place for Ginger to sit.
And I'm kind of proud of myself: my blog, this little business of mine, is what made it possible. Without all of your support, I'd still be driving around with duck tape holding my window up.
As my way of thanking you, I'm giving you pie. Coconut pie. Coconut Chess Pie.
This pie is like a macaroon on crack, seriously. It's got a smooth pudding like custard layer, made with eggs and buttermilk and coconut flavor. It's topped with 2 full cups of coconut.
This Coconut Chess Pie is coconut to the extreme, and it's perfect for any occasion. Like Easter. Or a random Thursday.
Or a new car celebration.

This Coconut Chess Pie comes together super easy. You can use a store-bought crust (I love Pillsbury) or make one from scratch.
The rest of the ingredients come together with a whisk in one bowl. Simply stir and pour, then bake. Top your Coconut Chess Pie with whipped cream or ice cream and then attack it with a fork. I won't tell if you don't even get a plate.
Just as long as you don't eat it in my new car. #nofoodallowed
Coconut Chess Pie
Ingredients
1 refrigerated pie shell — or from scratch
4 eggs
1 tablespoon flour
1 3/4 cups sugar
1/2 cup butter — melted
1 teaspoon vanilla
1 teaspoon imitation coconut extract — optional
3/4 cup buttermilk
2 1/2 cups shredded sweetened coconut — divided
Instructions
Preheat the oven to 350°F. Place pie crust in a 9" pie plate and crimp edges as desired. Chill until ready to fill.

Whisk the eggs, then whisk in the flour and sugar until smooth. Whisk in the melted butter, both extracts, and the buttermilk. Stir in 2 cups of the coconut.

Place prepared pie shell on a rimmed baking sheet. Pour filling into pie and then carefully place in oven. Cover the edges of the pie crust with strips of aluminum foil.

Bake pie for 40-45 minutes. After 25 minutes, remove the foil from the outside of the crust so the edges will brown. Cool completely before serving.

Optional for serving: place remaining 1/2 cup of coconut on a baking sheet at bake at 350°F for just a few minutes, stirring often, until it starts to turn brown.

This can also be done in a skillet over medium-low heat. Let cool.

Serve pie with whipped cream or Cool Whip and toasted coconut.
Nutrition Information
Amount per serving (1 /10th slice of pie) — Calories: 515, Fat: 26g, Saturated Fat: 9g, Cholesterol: 103mg, Sodium: 345mg, Carbohydrates: 66g, Fiber: 2g, Sugar: 47g, Protein: 4g
Click here to see more of my ULTIMATE COCONUT recipes!
Recipe adapted from Food.com.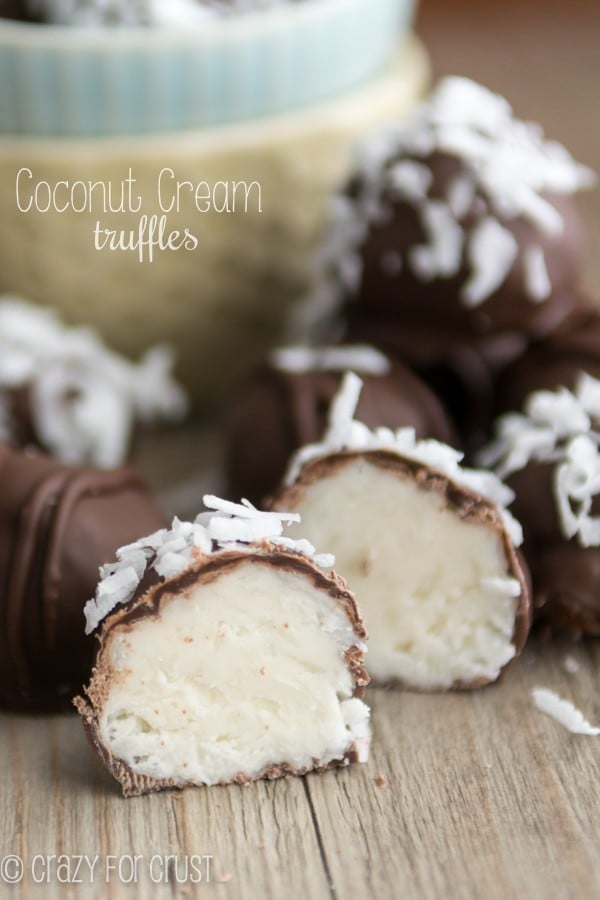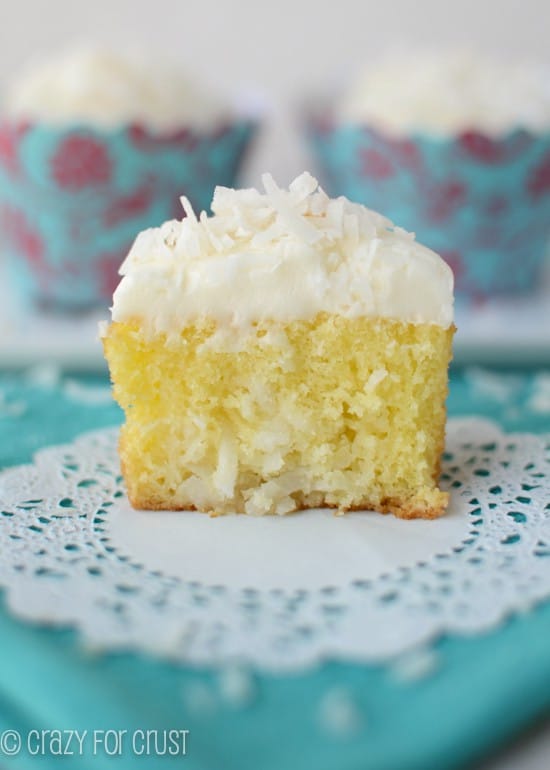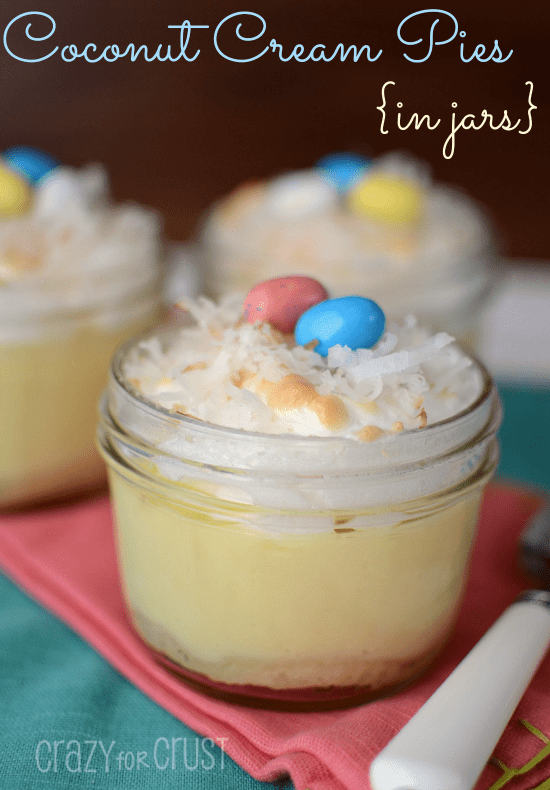 Sweets from friends:
Samoas Chess Pie by Something Swanky
Lemon Chess Pie by Kristin's kNook
Orange Nutella Chess Pie by Wine & Glue