It's hot. The sun is shining high in the sky. The last thing you want to do is turn the oven and bake. Yet, you still want to satisfy your sweet tooth. Well, now you don't have to! The Complete List of No Bake Pie Recipes will have you rushing to the kitchen to gather all the ingredients.
Bonus, most of these recipes require minimal ingredients, so you will be diving in and enjoying the pies in no time at all! Whether you are craving chocolate, peanut butter or a fruity delight, here are the recipes you need!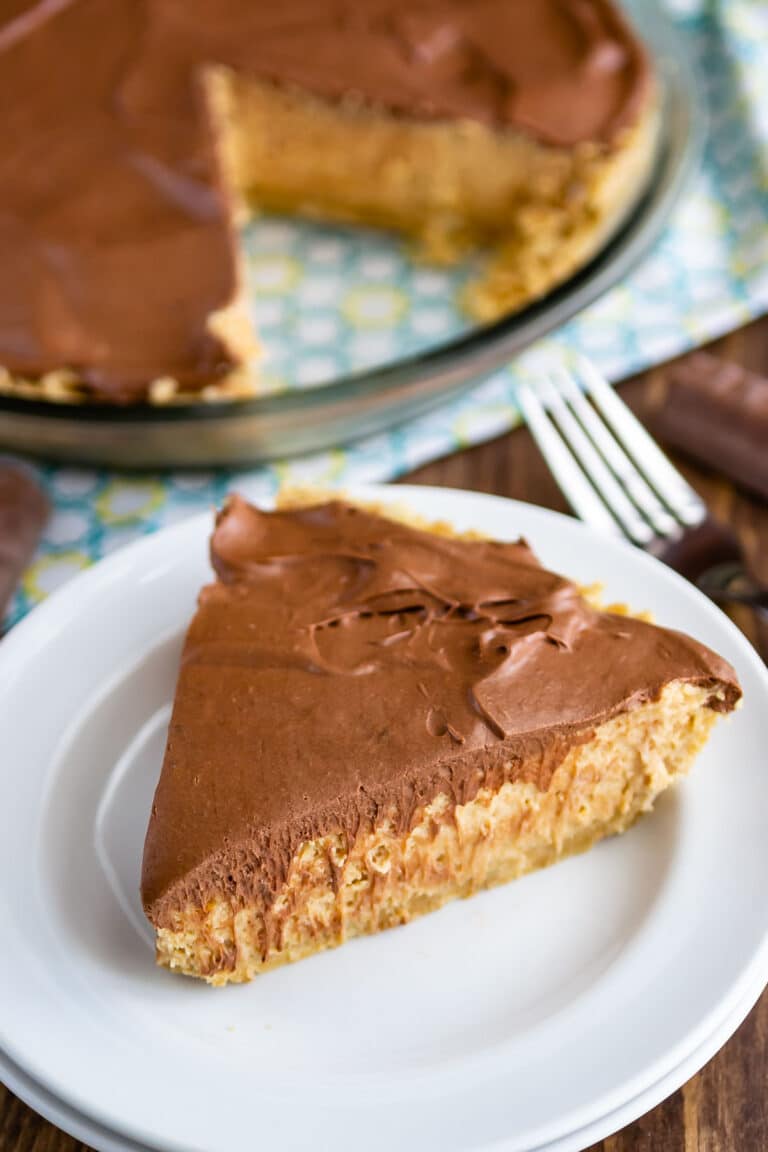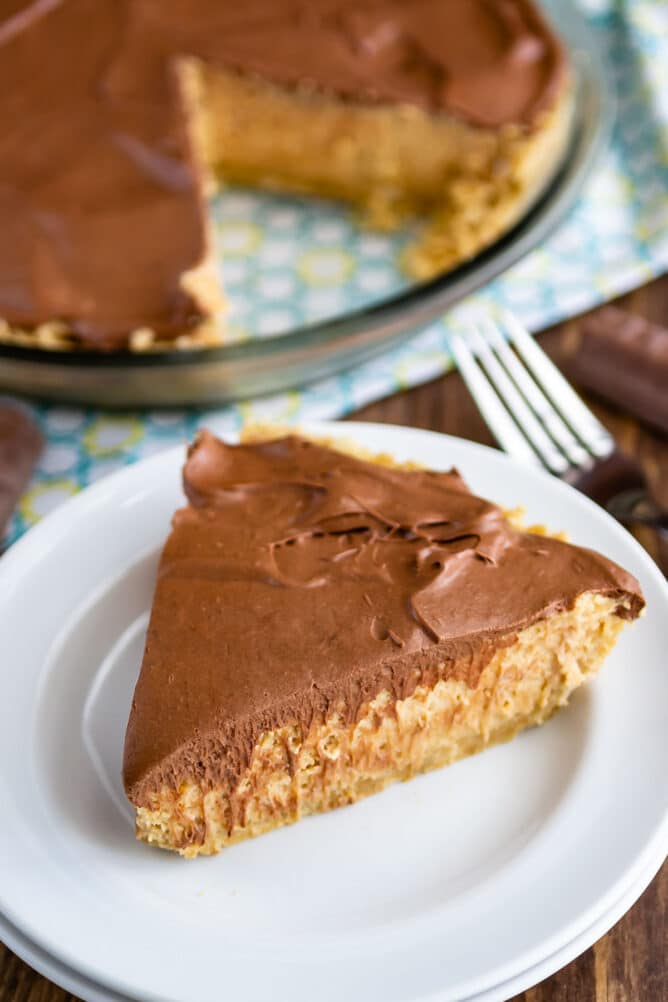 What is a NO BAKE Pie?
No Bake Pies are completely no bake. These are mostly custard and cream pies, but with a cookie or graham cracker crust – no oven required!
Ingredients in No-Bake Pie Recipes
You only need a few ingredients to make no-bake pie recipes!
A no-bake pie crust is a must. Skip the pastry crust and make a cookie crust with melted butter that's no-bake. Or, go the easy route and buy a prepared crust from the grocery store.
Usually, no-bake pies have a combination of one of the following ingredients: cream cheese, pudding, whipped cream, or Cool Whip. It's so easy to change the flavor of your no-bake pie by just changing the pudding flavor!
No Bake Pie Crusts
These easy pie crusts start with cookies. Choose your favorite cookie, like Oreos or graham crackers, Nutter Butters or shortbread, and crush them using a food processor. Or, place them in a plastic bag and use a rolling pin to crush them. Then stir in melted butter and press into a pie plate to make the perfect no bake pie crust!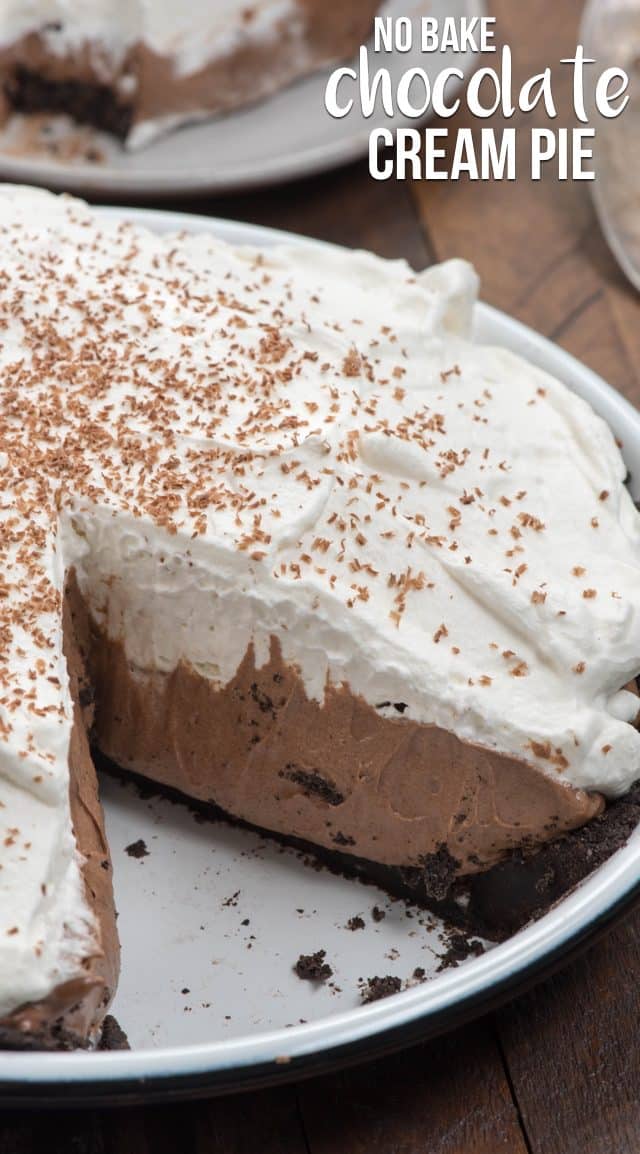 Chocolate No-Bake Pies
You love cookies. You love pie. You love chocolate. If you answered YES to all of these, then you need these chocolate no bake pies!
The Best No Bake Chocolate Cream Pie
No Bake Chocolate Chip Cookie Pudding Pie
Chocolate Cream Pie with Cool Whip
Salted Caramel Pecan Chocolate Pie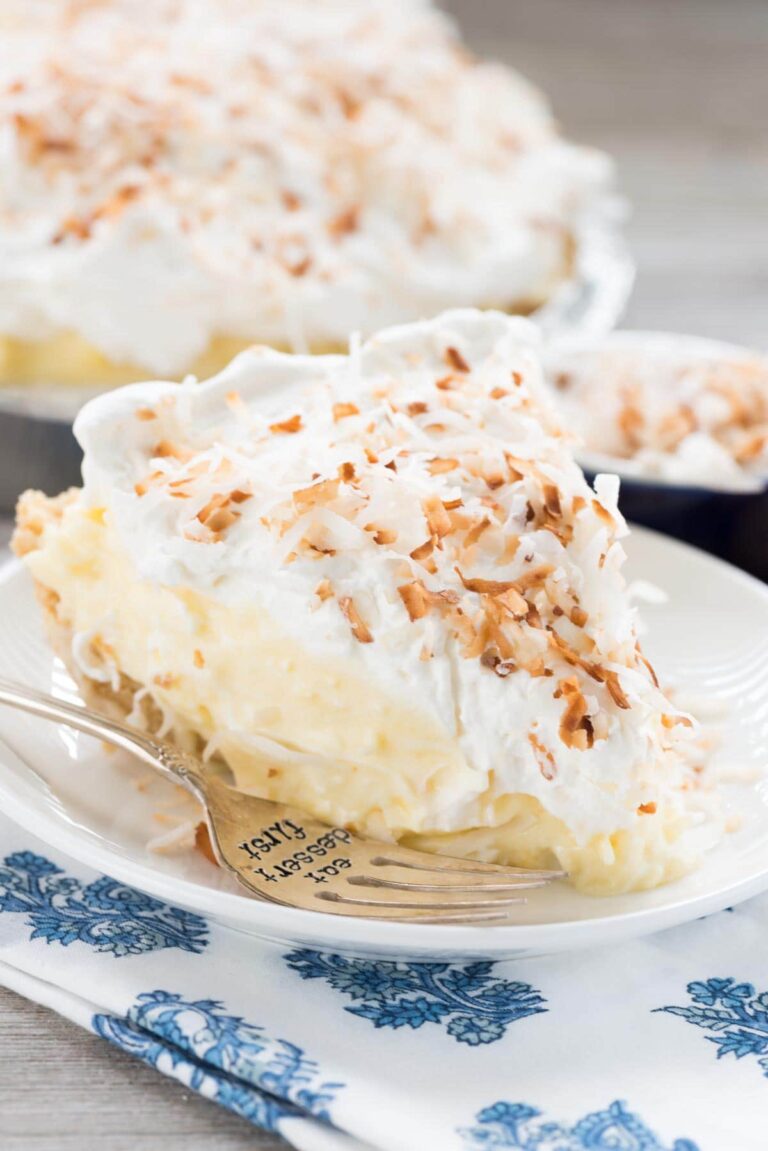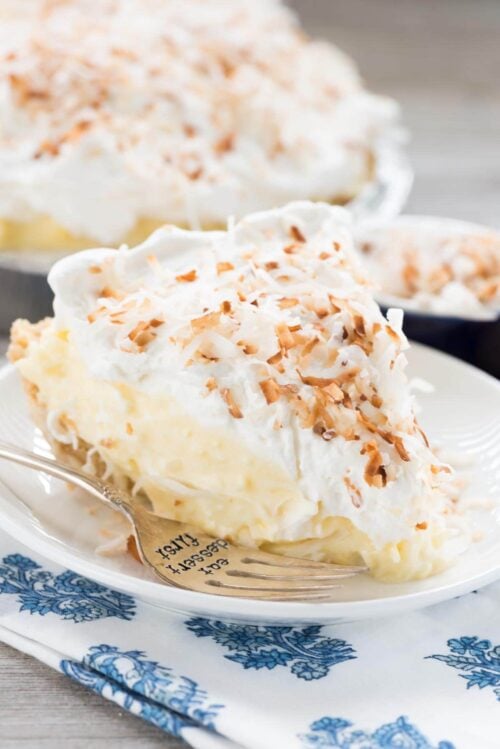 Pudding Pies
Easy No Bake Coconut Cream Pie
Chocolate Covered Pretzel Cheesecake Pie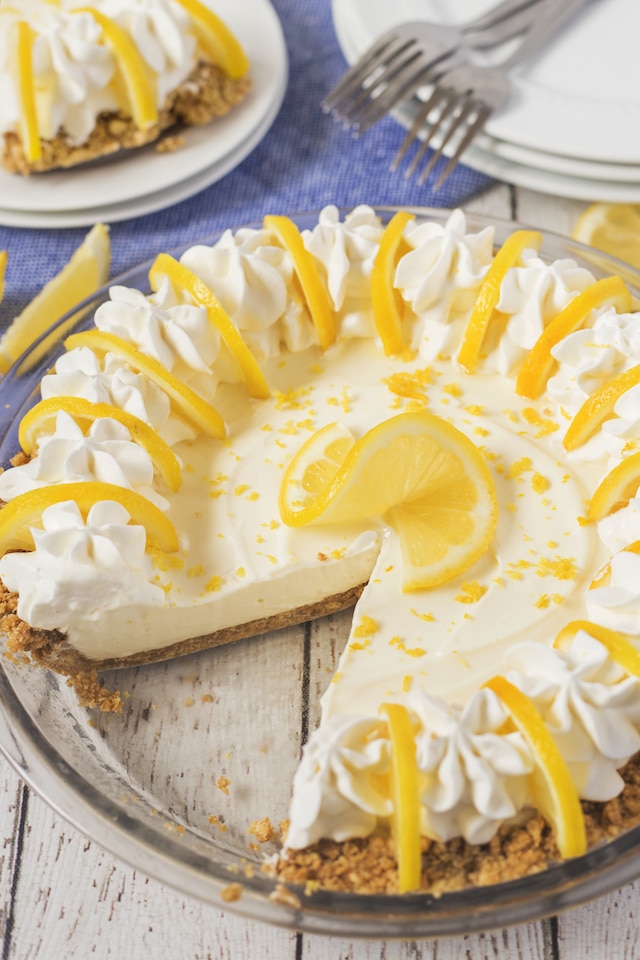 Fruit No-Bake Pies
Ready to add in some healthy fruit into your diet? Okay then! However, the fruit does happen to be surrounded by graham crackers and cream, but no matter. You're still eating "healthy fruit." From strawberry to lemon, this list of no bake fruit pies has something for everyone! Let's get no-baking with my fruit no bake pies:
No Bake Strawberry Pretzel Salad Pie
No Bake Strawberry Shortcake Pie
Peanut Butter No-Bake Pies: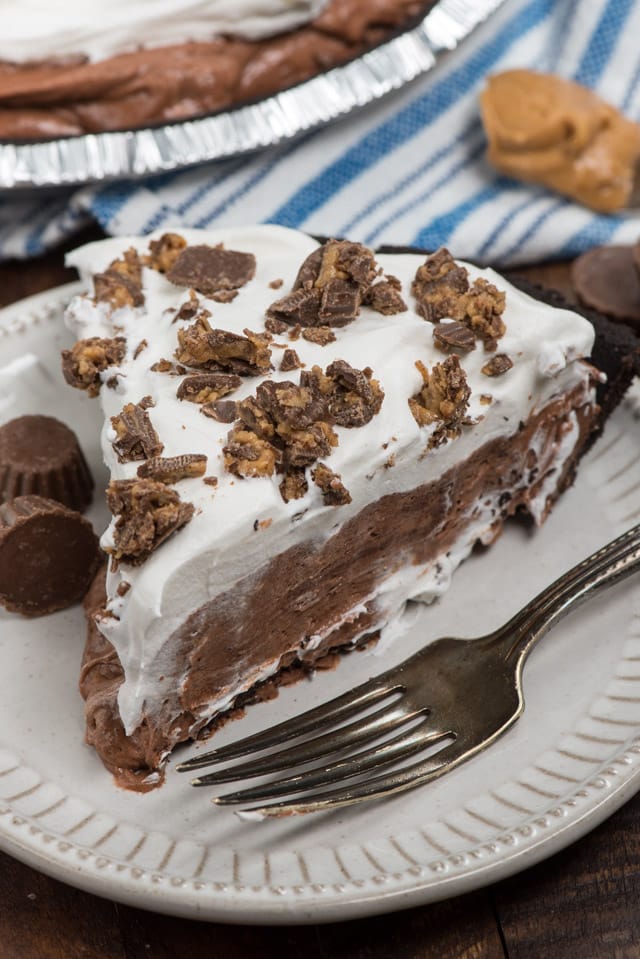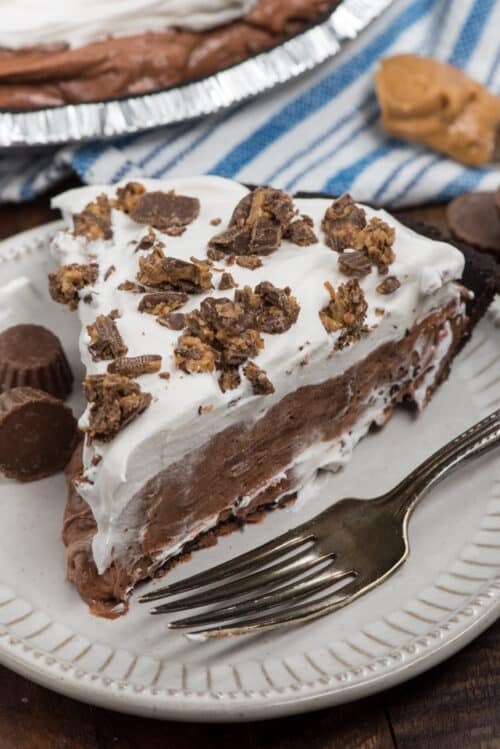 Peanut Butter is a staple in my home, is it in yours, too? These no bake peanut butter pies take this common pantry item to a whole new level. Whether you pair it with it's best friend chocolate or add it with a candy bar or even just as a solo, peanut butter no bake pies will make you happy (guaranteed)!
No Bake Chocolate Peanut Butter Pie
No Bake Peanut Butter Chocolate Cream Pie
No Bake Peanut Butter Twix Pie
Chocolate Chip Peanut Butter Pie
Peanut Butter Nutella Nutter Butter Pie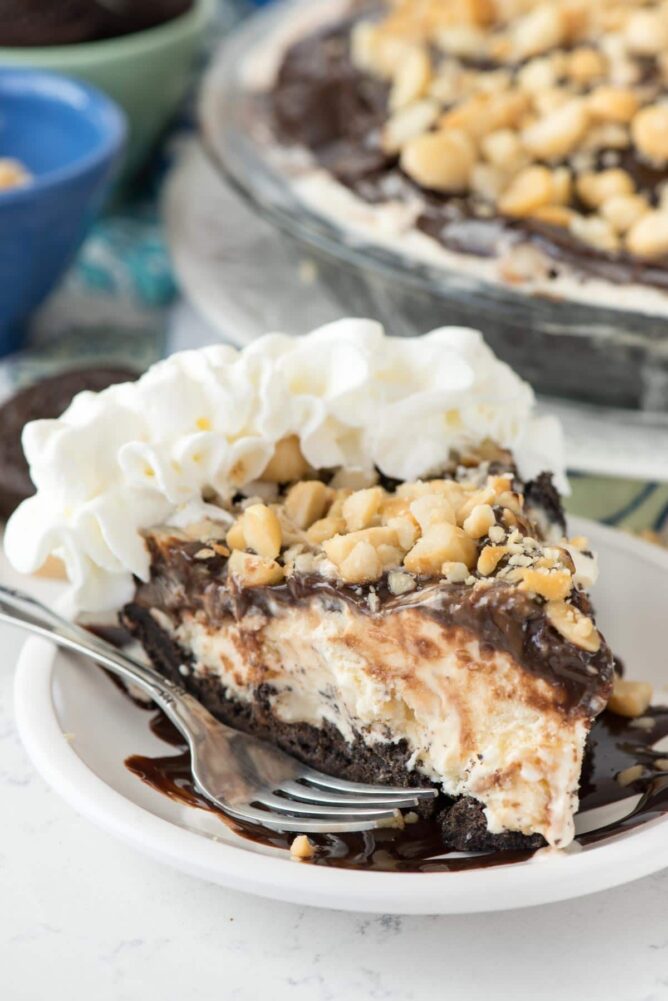 Ice Cream Pie