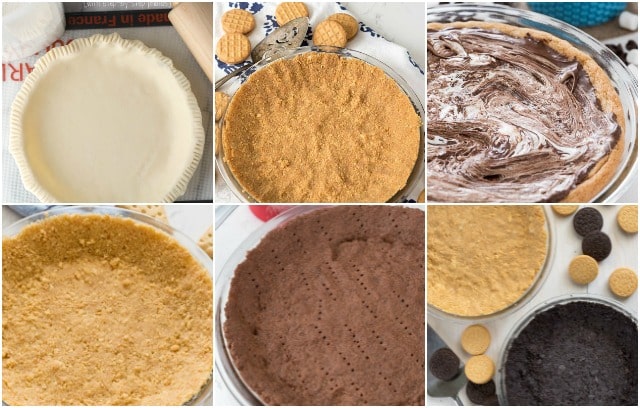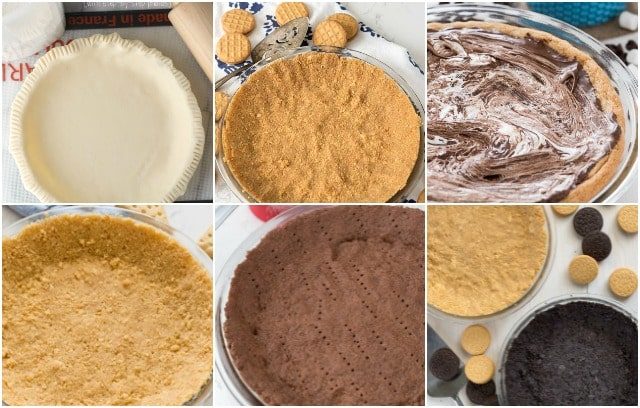 Everyone needs some perfect pie crust recipes in their baking arsenal. From pastry crust to cookie crust, baked to no-bake, crust recipes are necessary to make the perfect pie. Wether you're making a no-bake cream pie, a pie for Thanksgiving, or a pie for a crust lover, you need a crust recipe!
The best pie crust recipes should be EASY. When you're going through the work of making a pie, you don't want even more work to make the crust. Homemade crusts are so much better than store bought and they taste so good! My favorite pies crusts are an All Butter Pie Crust, which is the perfect pastry crust for pumpkin pie, pecan pie, or apple pie. No-bake pies are perfect for summer because you don't need to turn on your oven. Many people think you need to bake a graham cracker or Oreo crust recipe, but you don't. Just add melted butter to cookie crumbs and you have the perfect pie crust for pudding or ice cream or no bake cheesecake! And you can make a no-bake cookie crust out of ANY kind of cookie!
Some people say that pie is about the filling, but I disagree. Pie is about the CRUST and the filling – otherwise you'd just eat a bowl of pudding or apple pie filling and call it a day. If you're going to spend calories on eating a pie crust, it better be good, and these pie crust recipes are some of my favorites!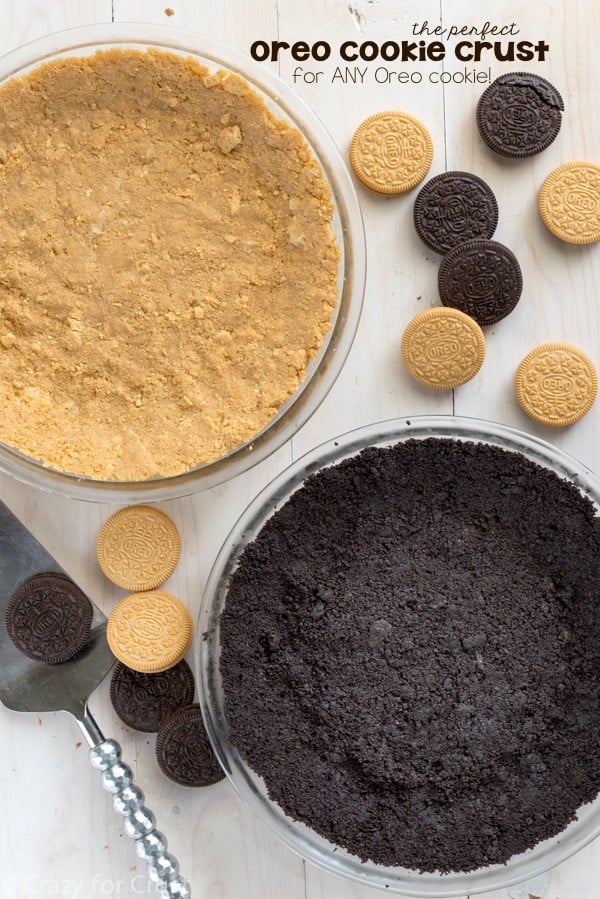 No-Bake Pie Crust Recipes
These pie crust recipe are perfect for summer and no-bake pies like pudding, n0-bake cheesecake, or ganache!
The Best Graham Cracker Crust Recipe
The Best OREO Cookie Crust Recipe
Chocolate Chip Cookie Crust (no bake)

Baked Pie Crust Recipes
These crust recipes are perfect for any baked pie or pastry shell pie like lemon meringue, or any Thanksgiving pie recipe!