Looking for some delicious and easy pie recipes? Look no further – I've got a huge list of pies for you. Not only are there classic pies great for Thanksgiving, but you'll want to keep this list hand all year long for my twist on favorite pie recipes.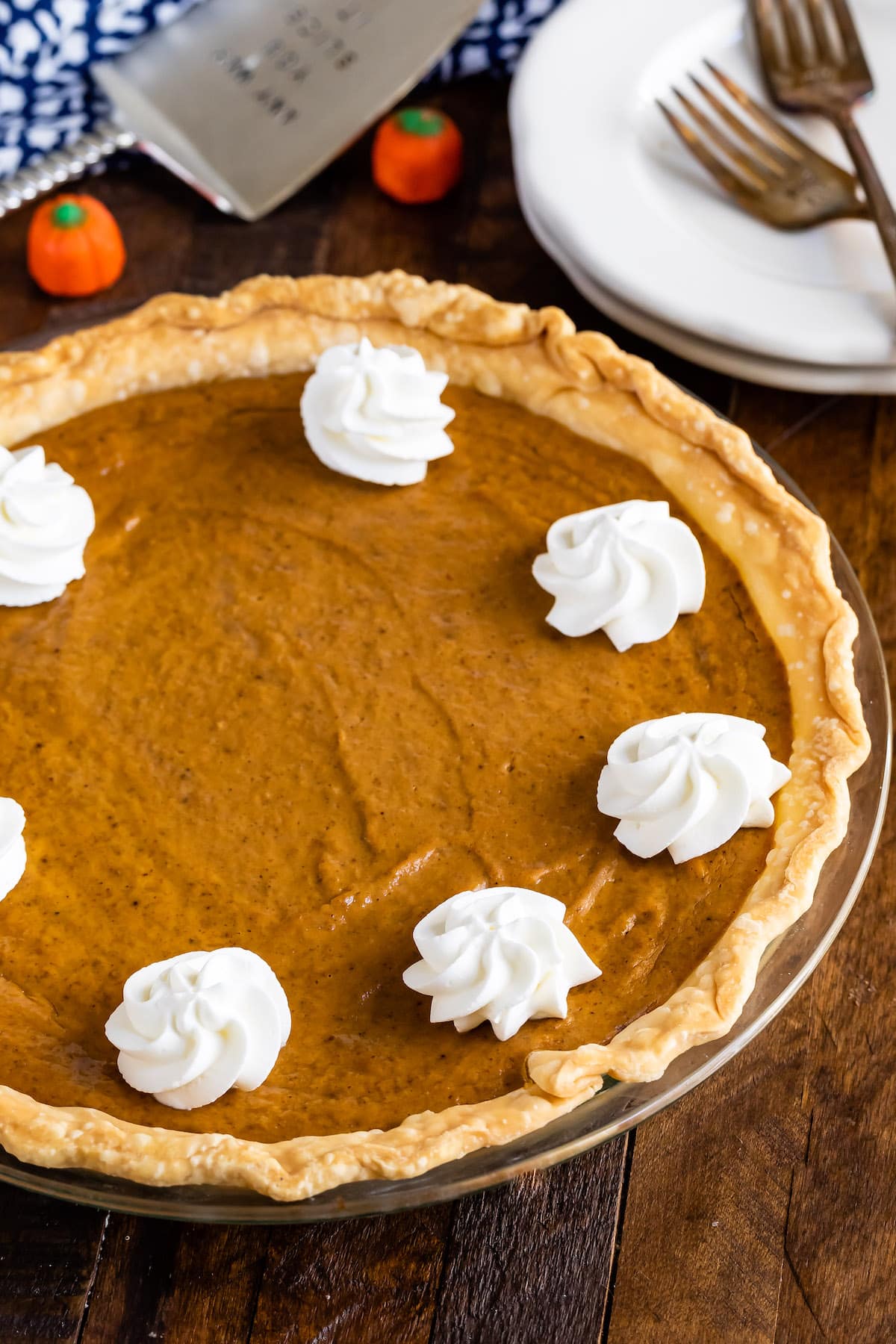 Favorite Pie Recipes
If you love pie you're in the right place – I have so many easy recipes you're going to love. Thanksgiving might be the pie holiday but we love making these recipes all year long. It's a dessert I cannot get enough of, whether I'm making a fruit pie with homemade pie dough or a semi-homemade recipe with store-bought crust.
Below you'll find all my favorite easy pie recipes, starting with my favorite crusts. Whether you have strawberries to use up, caramel and cinnamon on the brain, or are looking for your next holiday pie – you'll find one you love.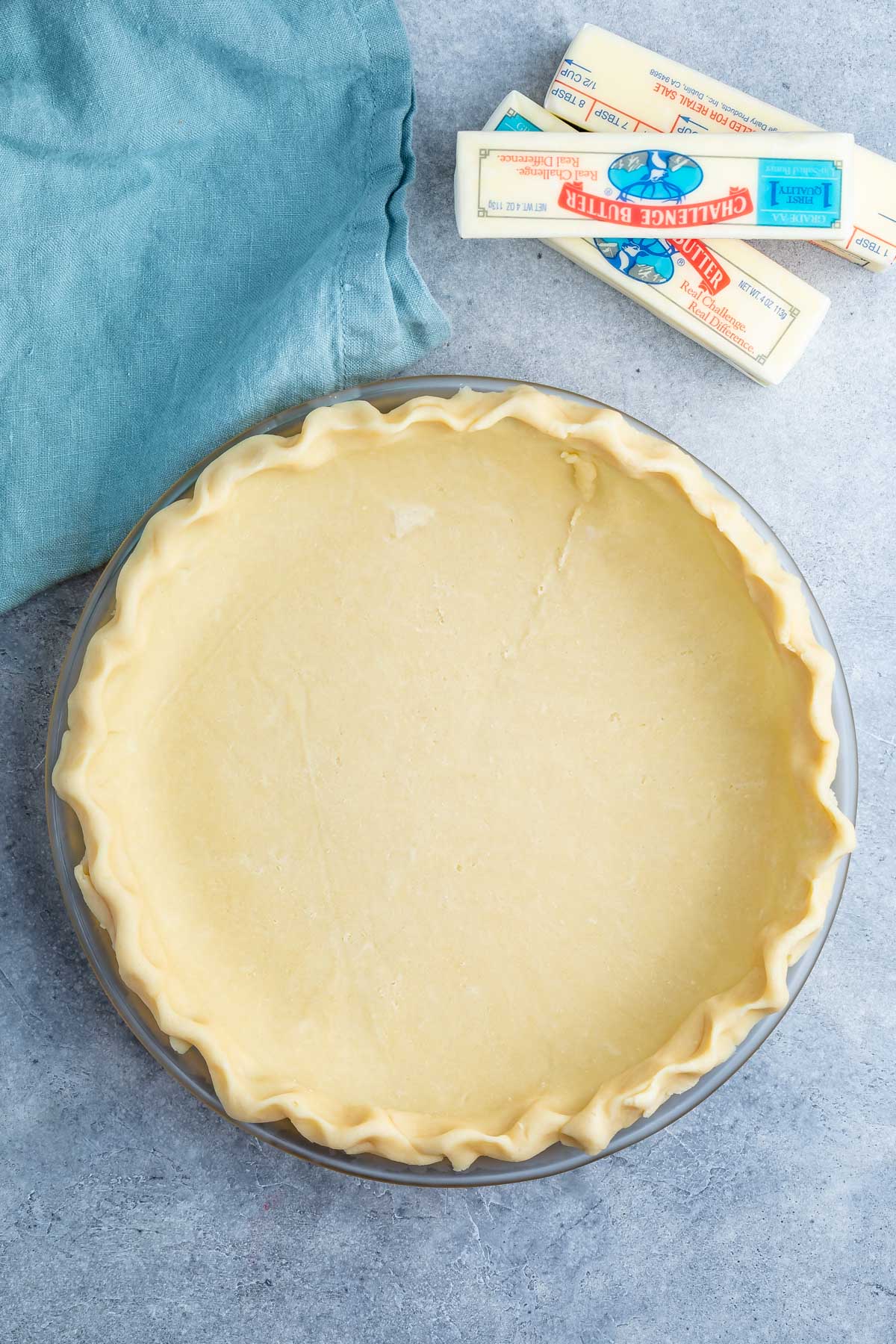 Crust Recipes
A great pie has a delicious crust! I have lots of options for you, whether you want a pastry crust or a no-bake crust. Use my all butter homemade pie crust for fruit pies or traditional cream pies, or use one of my cookie crusts: Oreo Crust, Shortbread Crust, Graham Cracker Crust. I even have peanut butter cookie crust and a chocolate chip cookie crust recipe!
Classic Holiday Pies
The four most popular pies at Thanksgiving are Pumpkin, Sweet Potato, Pecan, and Apple. I have so many versions of these for you to fall in love with. See all of my holiday pies!
Fruit Pie Recipes
Fruit Pies are such a classic – I absolutely love a double crust pie or a pie with crumble topping. I have tons of variations of each of these; be sure to see all my fruit pie recipes.
Cream Pies
Cream Pies can have a pastry crust or no bake crust and are full of pudding and whipped cream. Sometimes they even have fruit or cheesecake too! I have so many variations of these recipes, but these are my favorites.
Custard Pies
Custard Pies and Chess Pies are baked with a creamy center and sometimes different flavors. These are some traditional ones, but be sure to see all my chess pie recipes for my different variations.
No Bake Pies
These are some of the easiest pie recipes – and when I call a pie no bake, that means it's TOTALLY no oven needed! I have so many no bake pie recipes – and even an entire no bake round up post with a list of my favorites.
Mini Pies and Slab Pies
Sometimes you don't want a normal size pie – and that's when mini bite size pies or giant pan pies come in handy. These are a few of our favorites, and be sure to check out all my pie bar recipes too.
I'm sure you've wondered what the 5 most popular pies are – and I can guarantee they're on this list. Whether you serve these with whipped cream or a scoop of vanilla ice cream – be sure to save a few of your favorites for the holidays and all year long!
Last Updated on November 6, 2023