No-Bake Peanut Butter Twix Pie #piday
This post may contain affiliate links. For more information, read my disclosure policy.
It's PI DAY!!!!! My favorite day of the year!
It's the day math nerds around the world join together and celebrate the best number in the world…Pi. 3.14 on 3/14.
Let's celebrate with pie…a No-Bake Peanut Butter Twix Pie!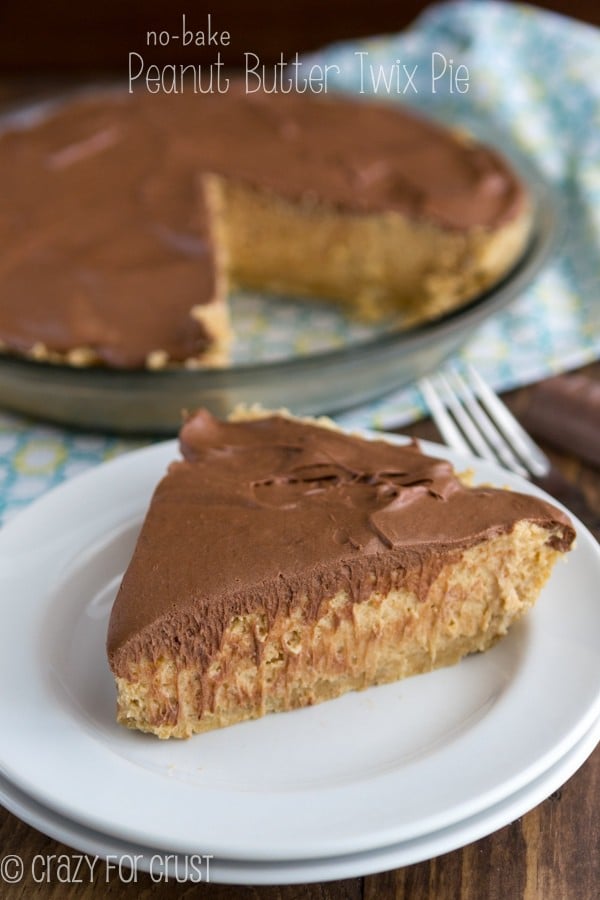 So I have a slight bone to pick with the makers of Twix. Where did the (regular) Peanut Butter Twix go? WHERE? I swear they used to exist.
Growing up my mom loved the Caramel Twix. I always, always wanted the peanut butter ones. They didn't show up often but when they did? Oh my. I'd eat off the peanut butter and then eat the shortbread cookie. (Are you surprised?)
Now? Now they only make PB Twix…with a chocolate cookie. I'm sorry, as much as I love chocolate and peanut butter that is not a Peanut Butter Twix. A Peanut Butter Twix has a shortbread cookie, a peanut butter layer, and is covered in chocolate.
Like this pie. This Peanut Butter Twix Pie.
It's perfect for Pi Day. Pi Day is the best day of the year – and it deserves a party. A Pie Party.

This pie is unbelievable. It's my favorite pie, I think, ever.
The crust is made from shortbread cookies. I used Lorna Doone cookies, but you can use any other kind of shortbread cookie. (Note: other shortbread cookies might contain a higher butter content. The more butter in the cookies means you may need less to bind them.) The crumbs get mixed with melted butter and pressed into a 9″ pie plate. This pie is no-bake, so it's perfect for warm days. Or because you're too lazy to bake anything.
The filling is a mixture of cream cheese, sugar, whipped topping, and peanut butter. It's rich. And fluffy. And it's WOW.
I used low-fat cream cheese (as I usually do), Cool Whip Free (the fat-free kind), and Skippy Naturals Peanut Butter (the peanut butter I always use for every recipe). You can use your favorites: regular cream cheese, sugar-free, regular, or Cool Whip Lite, or a regular peanut butter.
Note: if you're using a reduced-fat peanut butter, you may need to reduce the amount of sugar you add. Reduced-fat peanut butters, I find, have more sugar than regular to make up for the missing fat. So add a little less and taste as you go.
The topping is made from melting semi-sweet baking chocolate (my favorite brand is Ghiradelli) and mixing it with more whipped topping. It's a really great trick!
The hardest part about making this pie is waiting the at least 4 hours before you cut it. It's worth the wait, believe me. This pie is silky smooth, rich, and it tastes like a Peanut Butter Twix.
Unlike the new PB Twix which tastes nothing like a Peanut Butter Twix. Until the Twix makers come to their senses, this pie will have to do.
Not a problem though. This pie is better than the real thing. But then again I think that about most pies. And pi!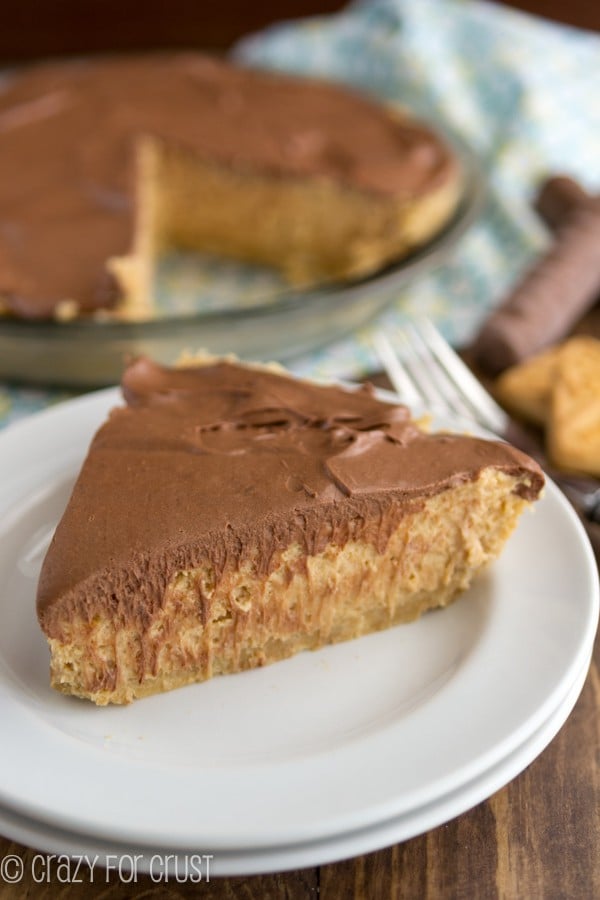 Servings: 8 -10 servings
No-Bake Peanut Butter Twix Pie
A pie that's like a peanut butter TWIX!! Shortbread crust, peanut butter filling, and chocolate topping! This is my FAVORITE pie!
Ingredients
2 cups of shortbread cookie crumbs — like Lorna Doone, about 30 cookies
6 tablespoons butter — melted
8 ounces low-fat cream cheese — room temperature (or you can use regular)
1 cup peanut butter — I use Skippy Naturals, you can also use regular. If using reduced fat, you may need to lower the amount of sugar.
1/2 cup granulated sugar
1 teaspoon vanilla extract
2 ounces semi-sweet chocolate
1 1/2 containers — 8 ounces each Cool Whip (fat-free, regular, or sugar-free)
Instructions
Stir cookie crumbs and melted butter with a fork. Press into a 9" pie plate. Chill until ready to fill.

Beat cream cheese until smooth with a hand mixer. Mix in peanut butter, sugar, and vanilla extract. Fold in 1 container (8 ounces) Cool Whip. It will require some stirring, but stir carefully. Some lumps will remain. Spread filling into pie crust.

Melt semi-sweet chocolate in a microwave safe bowl in 30 second increments, stirring between each. They should melt and be smooth in about a minute. Stir in 1 cup (about half of the remaining tub) of Cool Whip. Spread over top of pie.

Chill pie overnight (or at least 4 hours) before serving. Serve alone, or with more Cool Whip for garnish.
See more of my ultimate pie recipes here!
Click here to see more PEANUT BUTTER recipes!
Check out the The Complete List of No Bake Pies!
This post is part of a Pi Day Party! A bunch of my friends and I got together to post pie today. My friend Julie organized it: she's getting married next year on Pi Day! Pi Day next year is going to be epic. I've been looking forward to it for years: 3/14/15 (pi = 3.1415). I almost can't wait!
You can see all the amazing pie recipes being shared today by clicking the images below.
***Right click to open them in a new window so you don't lose this page!***

And Happy Pi Day!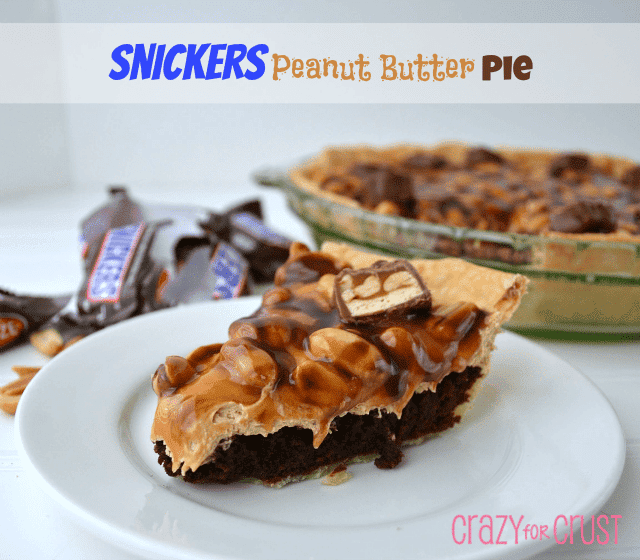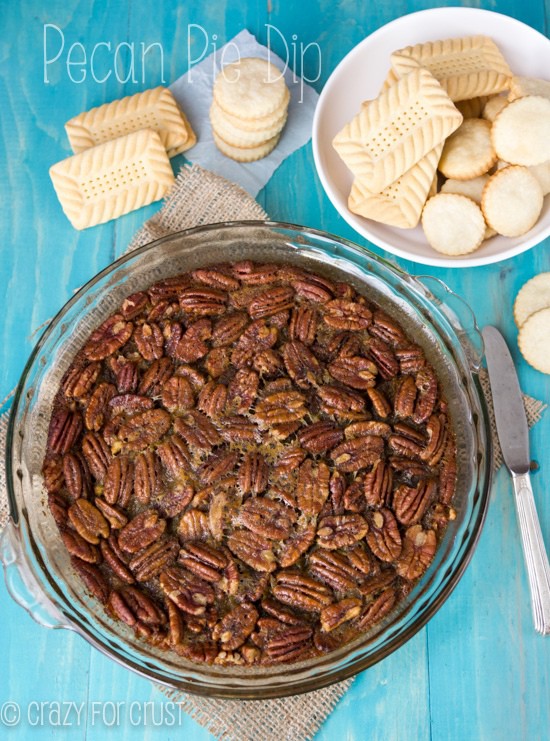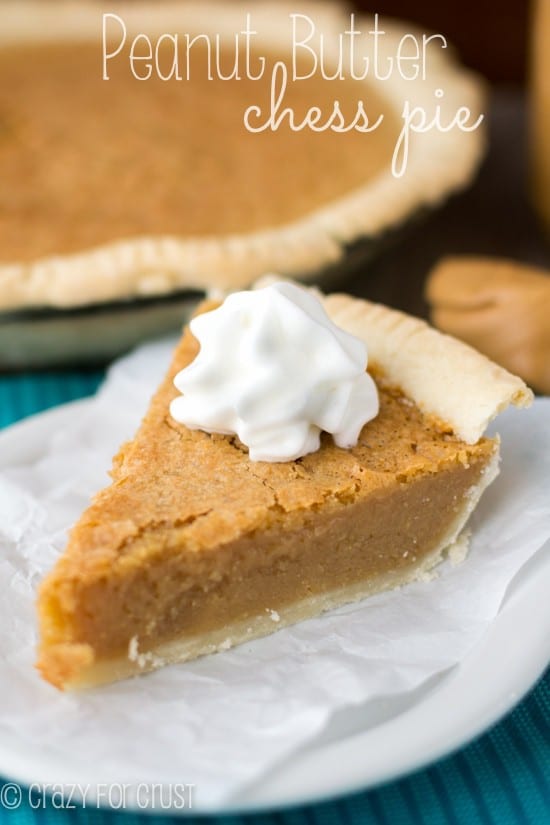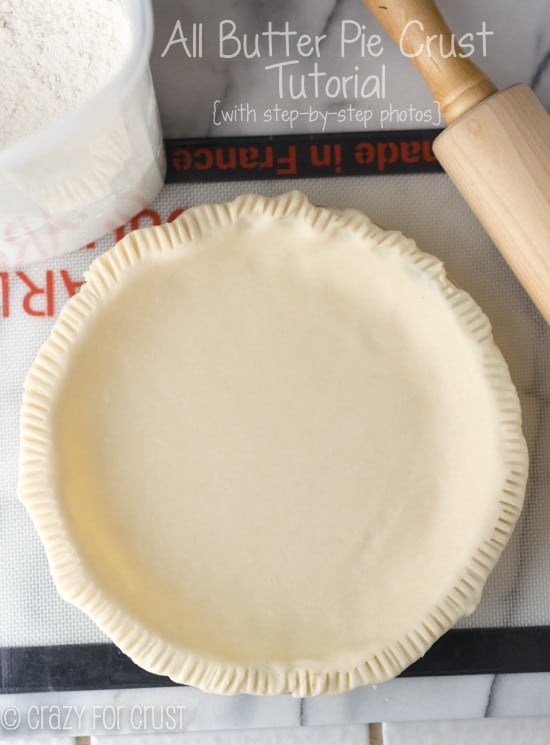 Bailey's Irish Creamer Cheesecake Pie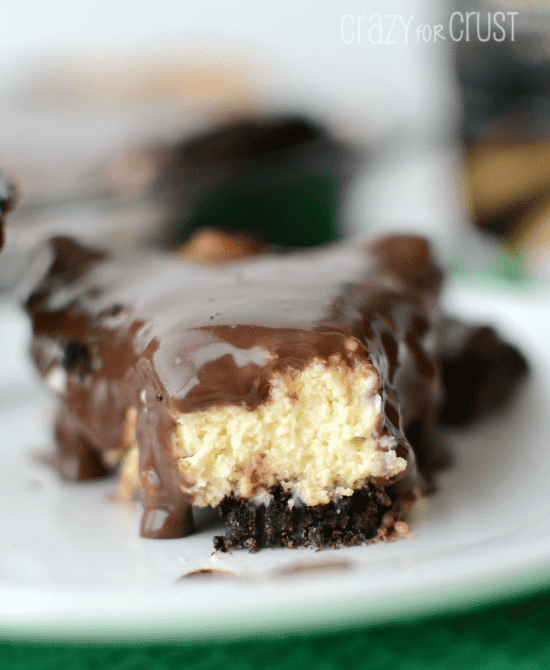 Check out my PIE pinboard for even more ideas!
I'm sharing some of my favorite pies on Facebook all day today!
What pie are YOU eating today?