This post may contain affiliate links. For more information, read my disclosure policy.
Are you ready for pumpkin recipes? Today I have over 100 Pumpkin Dessert Recipes that are delicious and perfect for fall. From muffins to breads to cakes and cookies, this list of pumpkin recipes is sure to be a hit with everyone who loves pumpkin!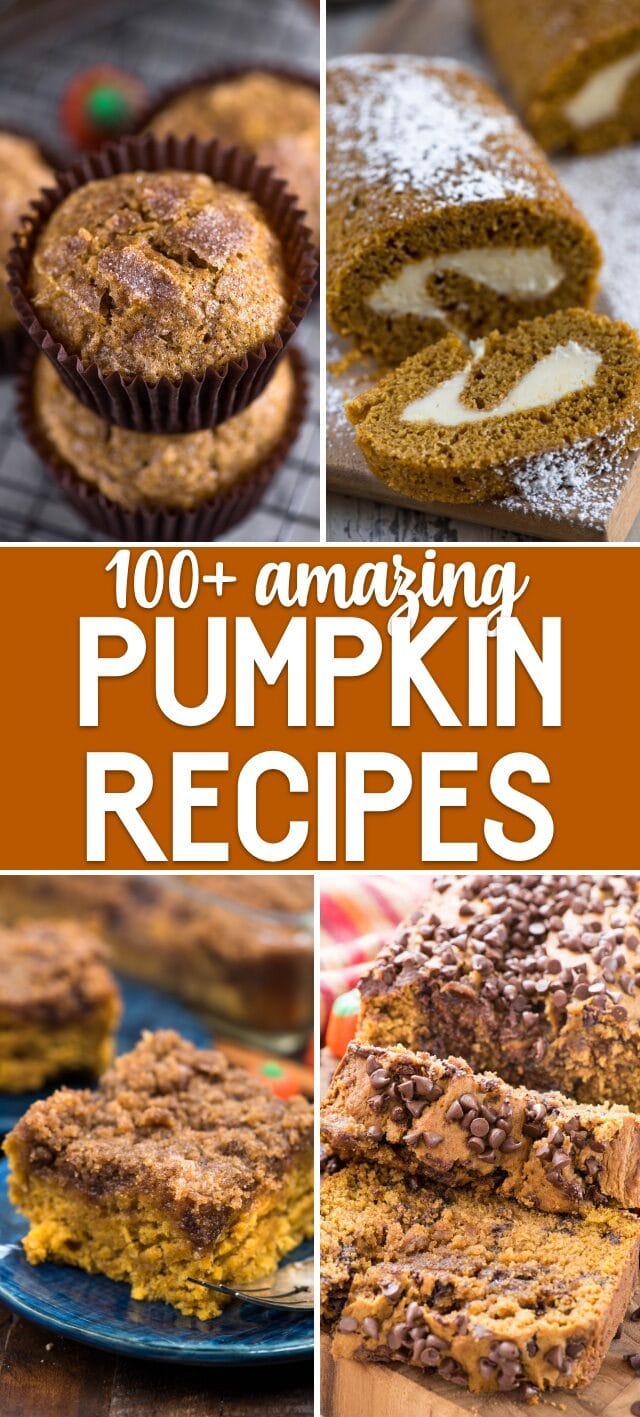 Cake, cookies, muffins, bread, and pie, oh my! If you love pumpkin this round-up is the one for you.
I'll never, ever get tired of pumpkin. I wish I could bake with it year round, but well, then y'all would give me strange looks. I hope you're not tired of the glorious orange puree yet because here is a collection of over 100 desserts using that delicious Fall ingredient!
Pumpkin dessert recipes are perfect for fall and winter and this list has something for everyone!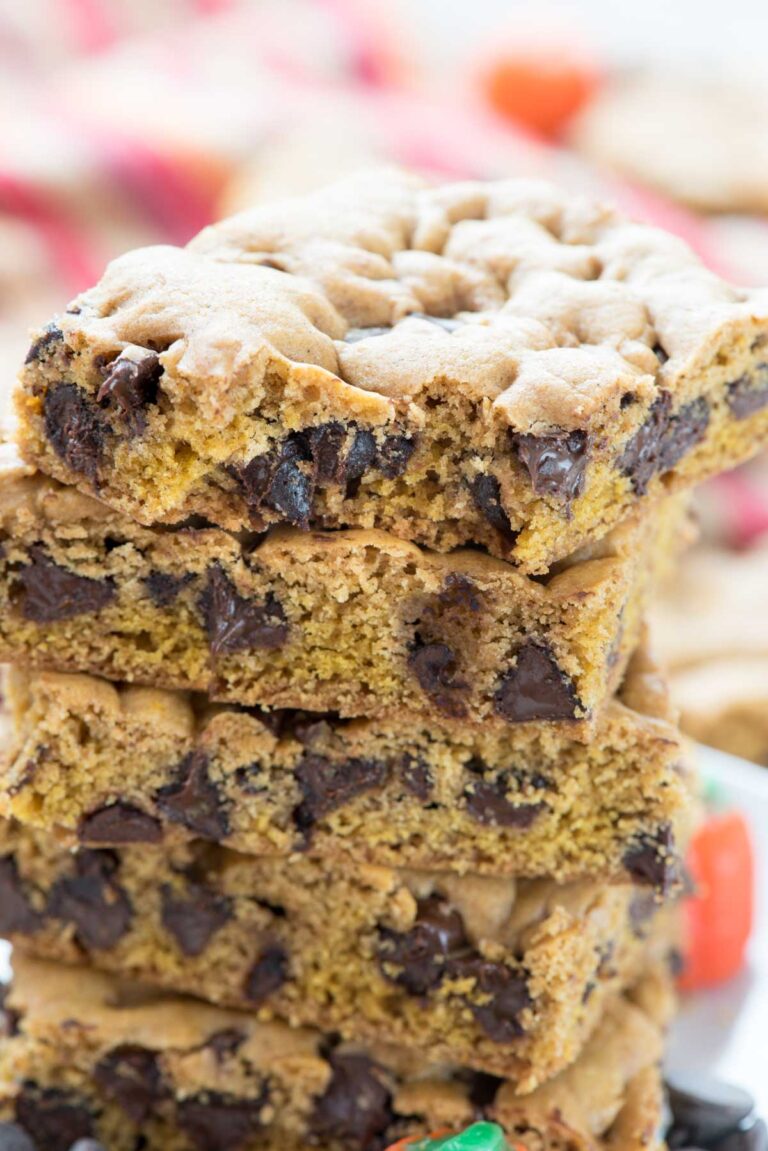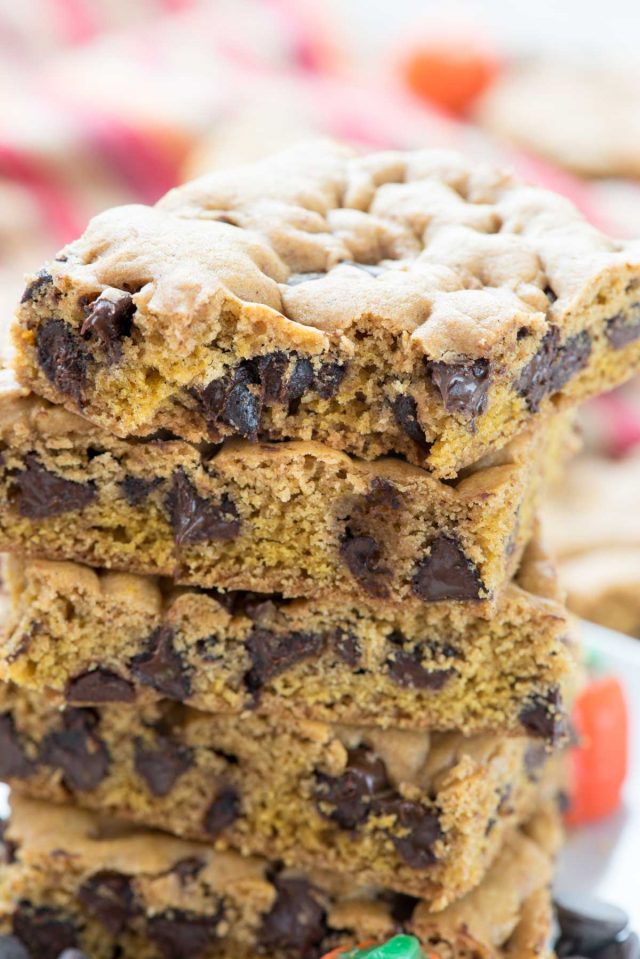 BARS & BROWNIES
Turn pumpkin into cookie bars, blondies, brownies and more! These easy pumpkin recipes are perfect for your pumpkin sweet tooth.
PUMPKIN BARS WITH CREAM CHEESE FROSTING
PUMPKIN PIE BARS WITH PECAN CRUMBLE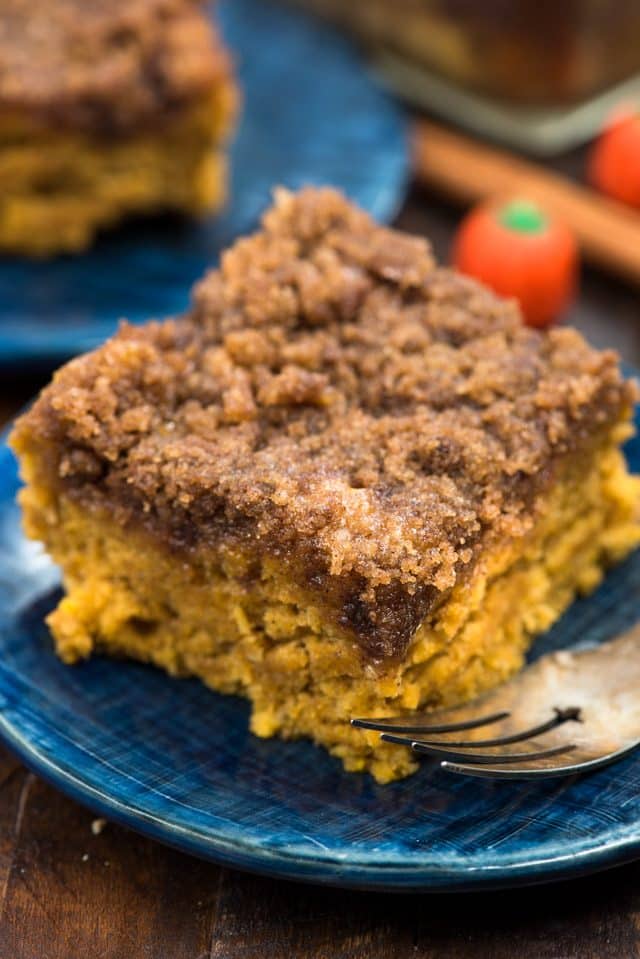 BREAD & BREAKFAST
Pumpkin for breakfast! From pumpkin bread to pumpkin coffee cake, pumpkin danish and so many more, these pumpkin recipes are sure to bring your kids to the breakfast table.
CHOCOLATE CHIP PUMPKIN DOUGHNUT MUFFINS
CHOCOLATE CHIP PUMPKIN MUFFINS
CINNAMON SUGAR PUMPKIN PANCAKE ROLLS
EASY WHITE CHOCOLATE PUMPKIN CROISSANTS
PEANUT BUTTER CUP PUMPKIN BREAD
PUMPKIN BREAD WITH MAPLE GLAZE
PUMPKIN MONKEY BREAD FRENCH TOAST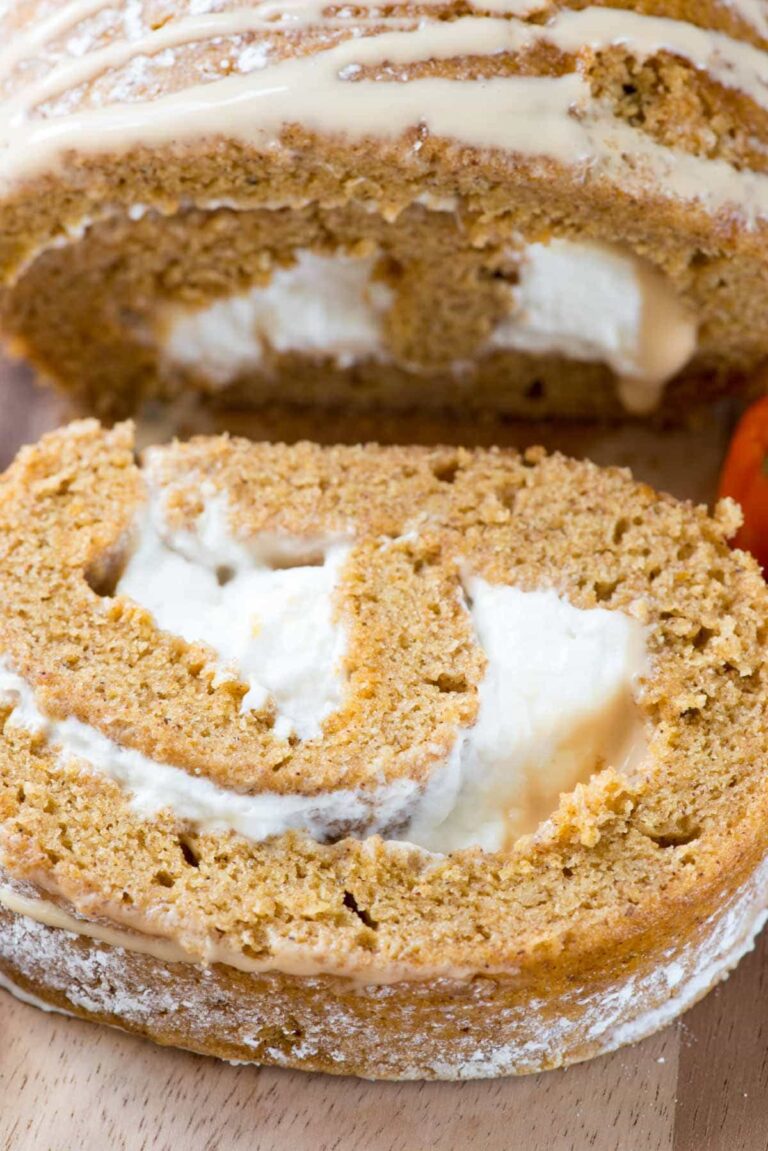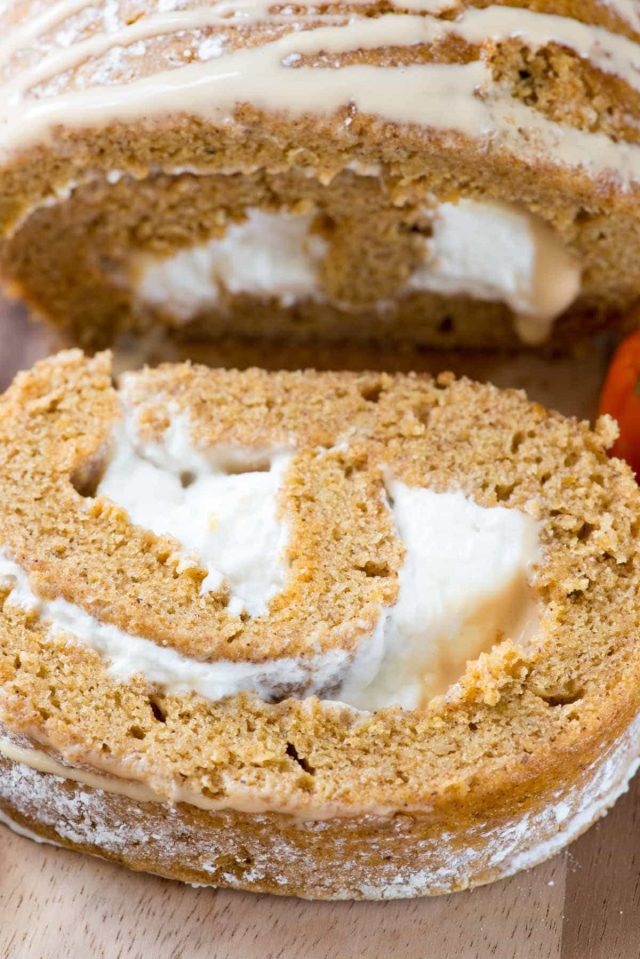 CAKES
From Pumpkin Roll to pumpkin layer cake and pumpkin cheesecake, you know that you'll want to make pumpkin cake for Thanksgiving!
CARAMEL PUMPKIN CUPCAKES
CHOCOLATE PUMPKIN SPICE BUNDT CAKE
EASY CINNAMON PUMPKIN CAKE
EASY LOW FAT PUMPKIN SHEET CAKE
MINI TURTLE PUMPKIN CHEESECAKES
PUMPKIN CAKE WITH BROWNED BUTTER FROSTING
PUMPKIN HOT FUDGE PUDDING CAKE
PUMPKIN YOGURT POUND CAKE WITH SALTED CARAMEL DRIZZLE
SPICED PUMPKIN APPLE DUMP CAKE
CANDY
You can make fudge out of pumpkin and it's delicious!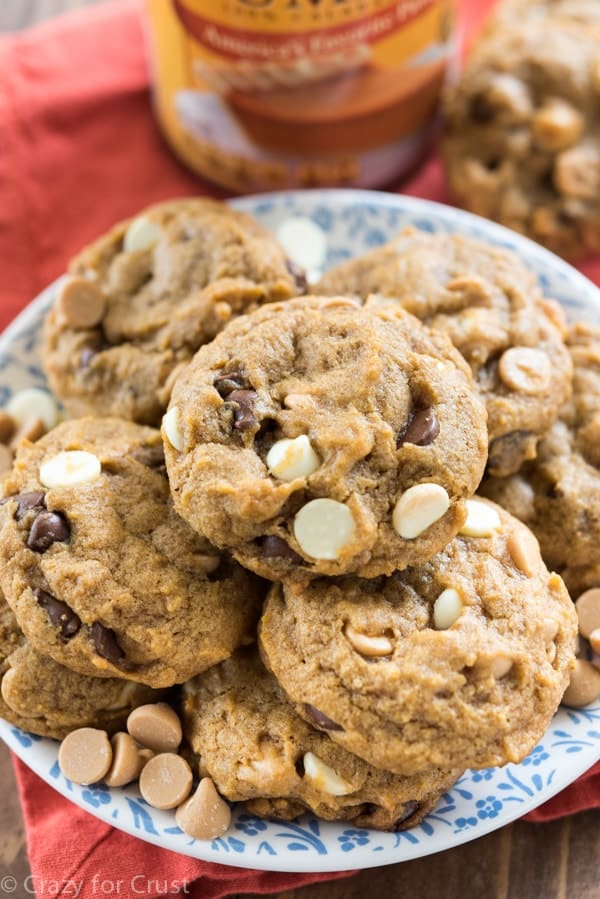 COOKIES
Add pumpkin to your favorite cookie recipes! From chocolate chip to molasses and more these easy cookie recipes are perfect for pumpkin season.
BISCOFF PUMPKIN PIE COOKIE CUPS
CARAMEL STUFFED PUMPKIN COOKIES
GINGERSNAP PUMPKIN SPICE SANDWICH COOKIES
PUMPKIN CHOCOLATE SNICKERDOODLES
PUMPKIN SPICE OATMEAL COOKIE CUPS
PUMPKIN WHITE CHOCOLATE SNICKERDOODLES
TRIPLE CHOCOLATE PUMPKIN COOKIES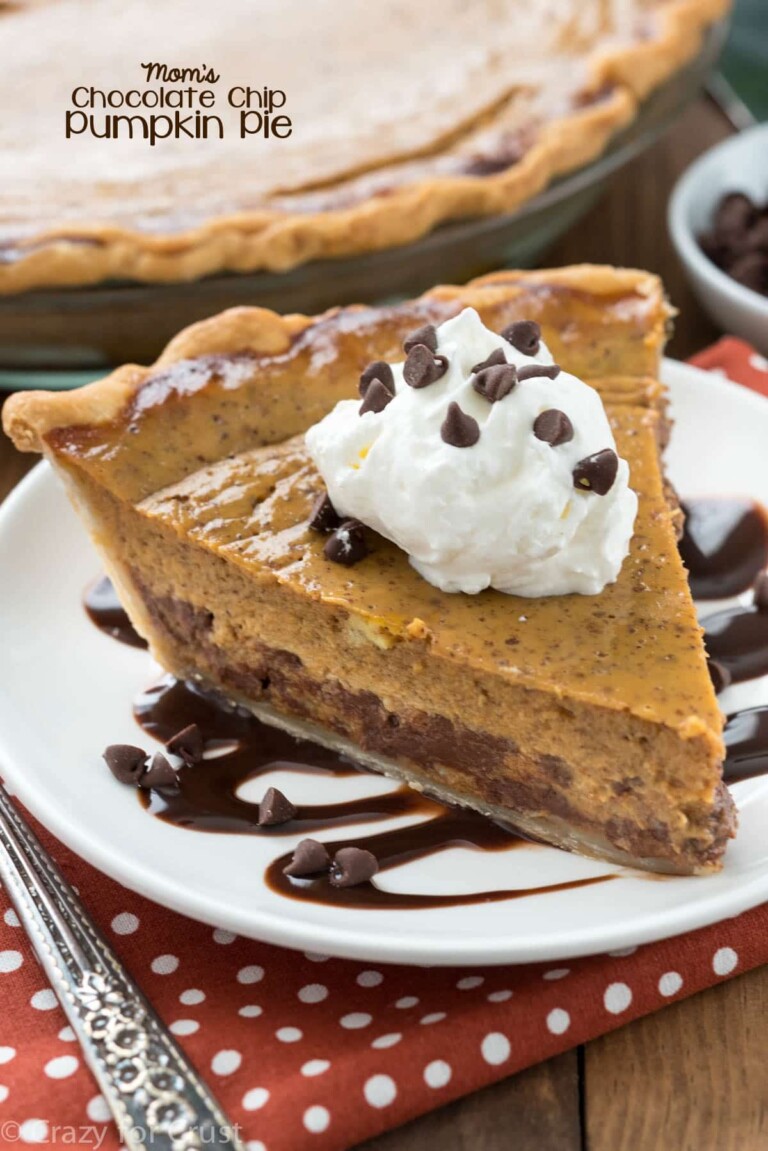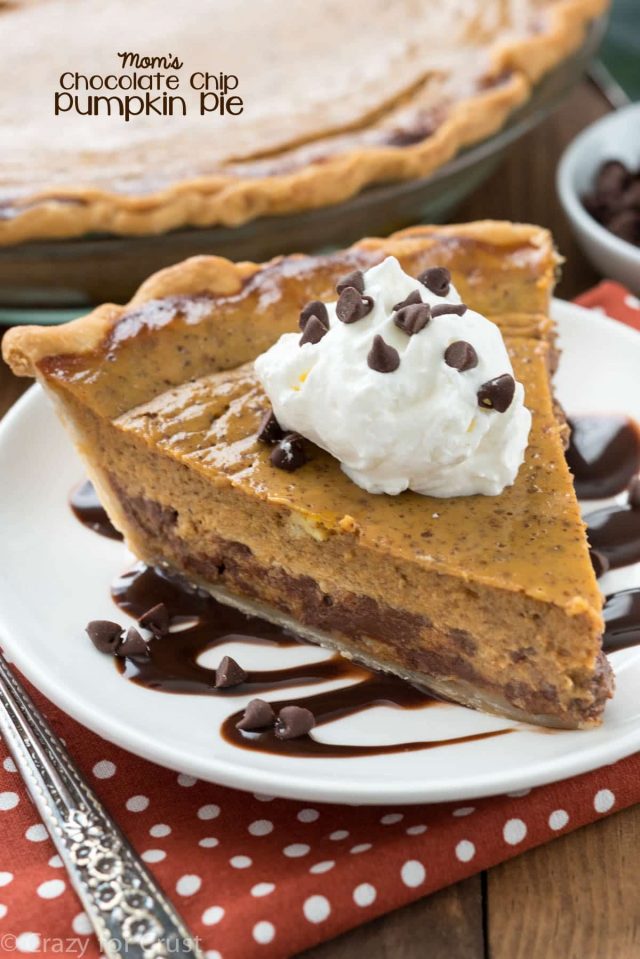 PIES & NO BAKE DESSERTS
It's what pumpkin was made for: Pie! These pie recipes will take the pumpkin pie recipe up a notch and are perfect for Thanksgiving dessert.
MOM'S CHOCOLATE CHIP PUMPKIN PIE
SNACKS
PUMPKIN SPICE BISCOFF CHEESECAKE PRETZEL BITES
PUMPKIN SPICE MARSHMALLOW POPCORN BALLS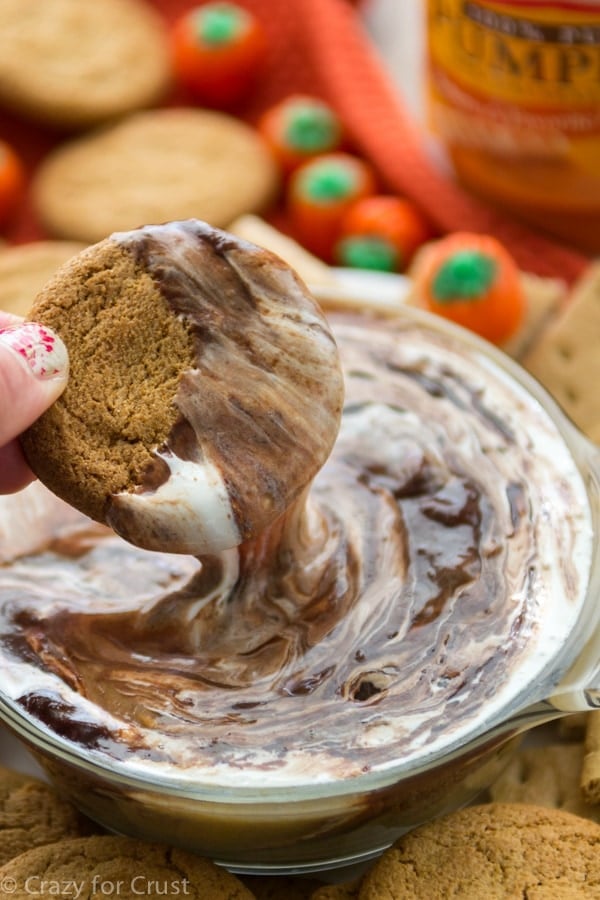 EVEN MORE PUMPKIN DESSERTS
BROWN SUGAR PUMPKIN CRUNCH ICE CREAM
CHOCOLATE PUMPKIN POTS DE CREME
HOMEMADE PUMPKIN CARAMEL SAUCE

Want even more? Subscribe to Crazy for Crust to get new recipes and a newsletter delivered to your inbox. And stay in touch on Facebook, Pinterest, Twitter, and Instagram for all my latest updates. If you make this recipe, share a photo on social media tagging @crazyforcrust and using the hashtag #crazyforcrust.
Last Updated on February 2, 2023