This post may contain affiliate links. For more information, read my disclosure policy.
Love pie but don't want to turn on the oven? This list of over 70 No Bake Pies is perfect for summer or anytime you want a no bake pie recipe!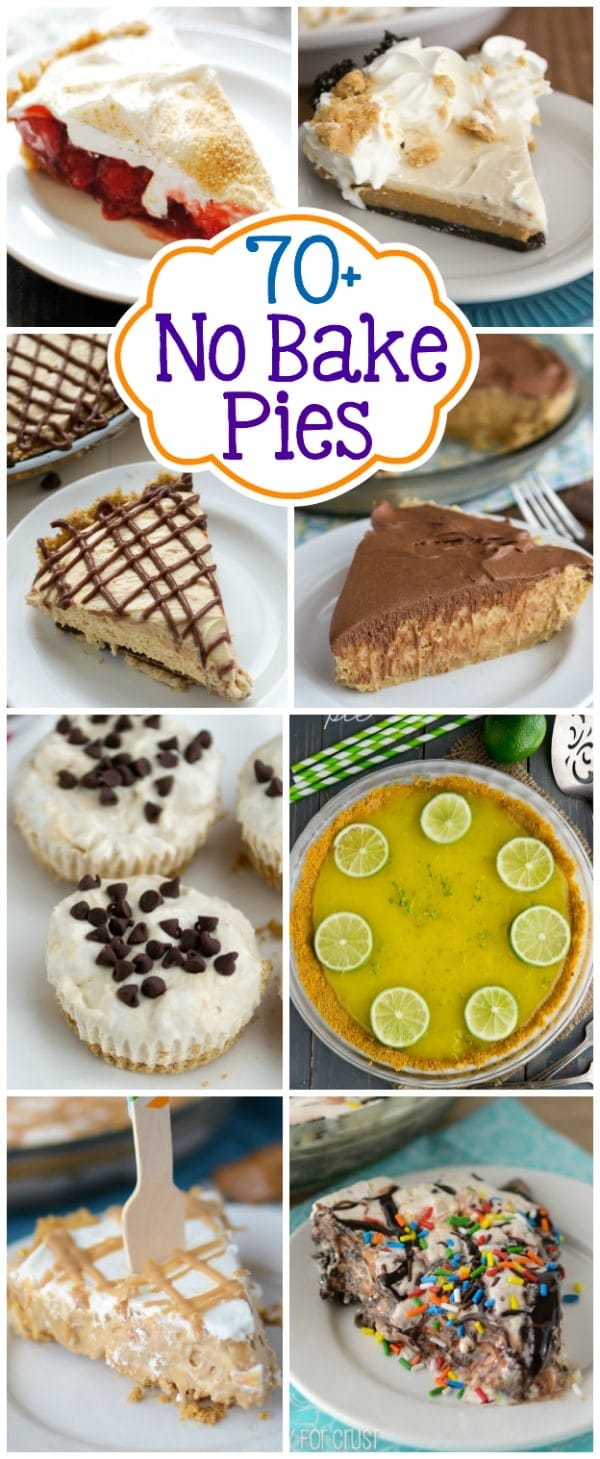 Obviously, pie is my favorite thing. Hello – I'm Crazy for Crust! I love pie all year long – including summer. But in the summer I hate using my oven.
Who wants to bake when it's a bajillion degrees and the power company charges ad gazillion dollars for A/C? Not me!
Enter: The No Bake Pie.
No bake crust filled with creamy or frozen filling, the no bake pie is one of my favorite things. If left to my own devices, I could eat an entire pie in a day. I wish I was kidding.
I've collected over 70 No Bake Pies today. From fruit to ice cream to peanut butter to caramel, you'll be able to find your favorite!
Chocolate No Bake Pies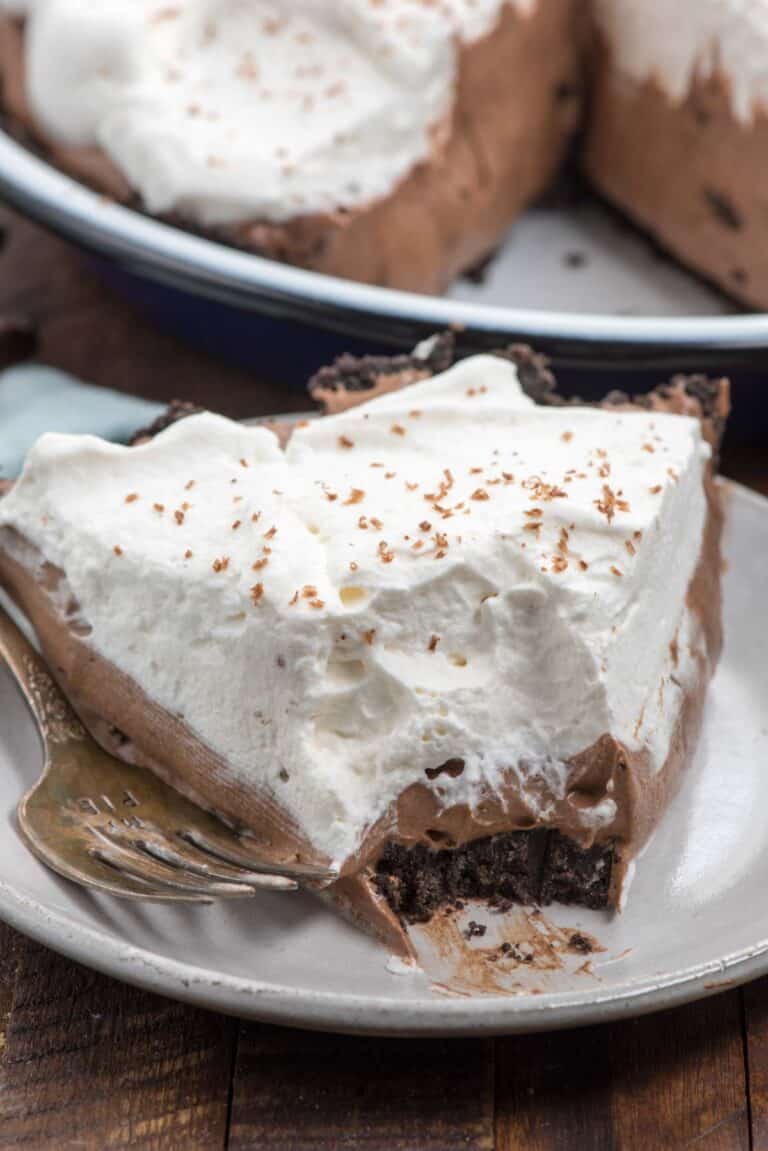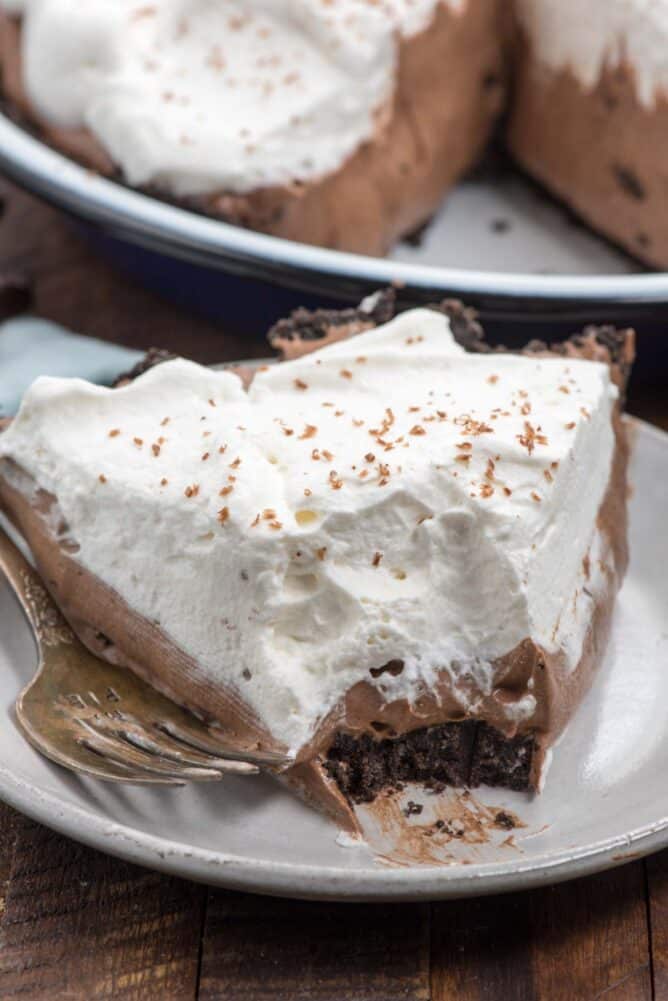 No Bake Chocolate Cream Pie
No Bake Chocolate Peanut Butter Cream Pie
No Bake Peanut Butter Chocolate Cream Pie
No Bake Peanut Butter Twix Pie
Salted Caramel Pecan Chocolate Pie
No Bake Chocolate Chip Cookie Pudding Pie
Peppermint White Chocolate Mousse Pie
Mint Chocolate Chip Pie
Chocolate Chip Fluff Pie
Reeses Oreo Pie
Grasshopper Pie
Baileys Mint Chocolate Cream Pie
Chocolate Chip Cookie Pie
Dark Chocolate Cream Pie
Skinny Chocolate Frozen Pie
Peanut Butter Pie with Chocolate Ganache
Dark Chocolate Pudding Pie
Chocolate Satin Kailua Pie
Fruit No Bake Pies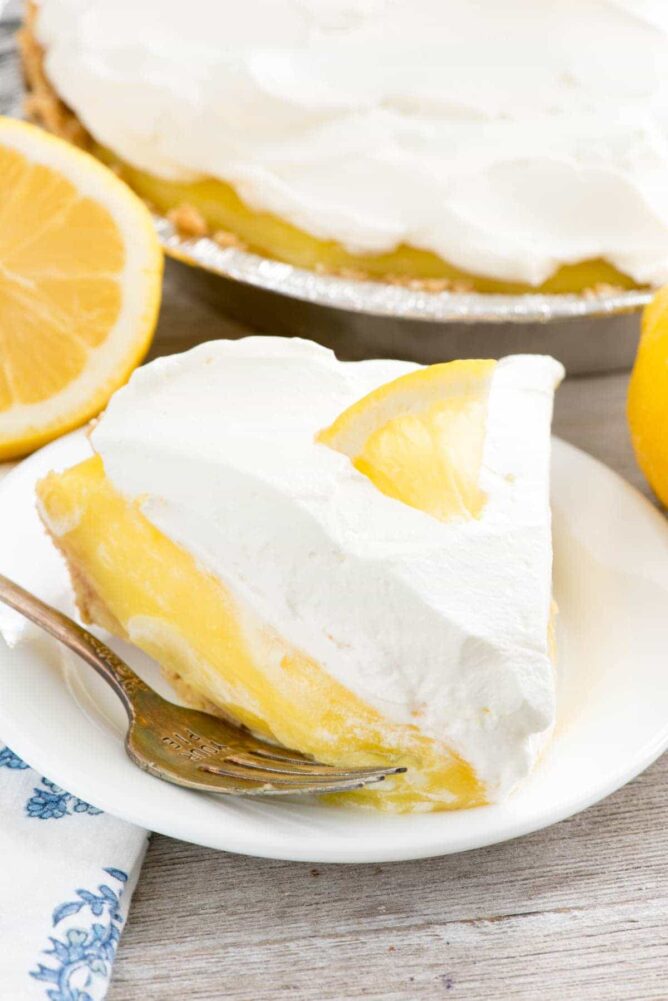 No Bake Lemon Cream Pie
No Bake Banana Cream Pie
Lime Curd Pie
No Bake Pumpkin Pie
No Bake Strawberry Pretzel Salad Pie
No Bake Strawberry Shortcake Pie
Mini Strawberry Pies
Strawberry Lemon Cookie Pie
Strawberry Pretzel Pie
Strawberry Pie
Blueberry Cheesecake Mini Tarts
Strawberry Cream Pie
Blueberry custard Pie
Key Lime Margarita Pie
Banana Dulce de Leche Pie
Banana Oreo Cream Pie
Lime Cheesecake
Light Lemon Curd Tart
Pumpkin Chiffon Pie
Frozen No Bake Pies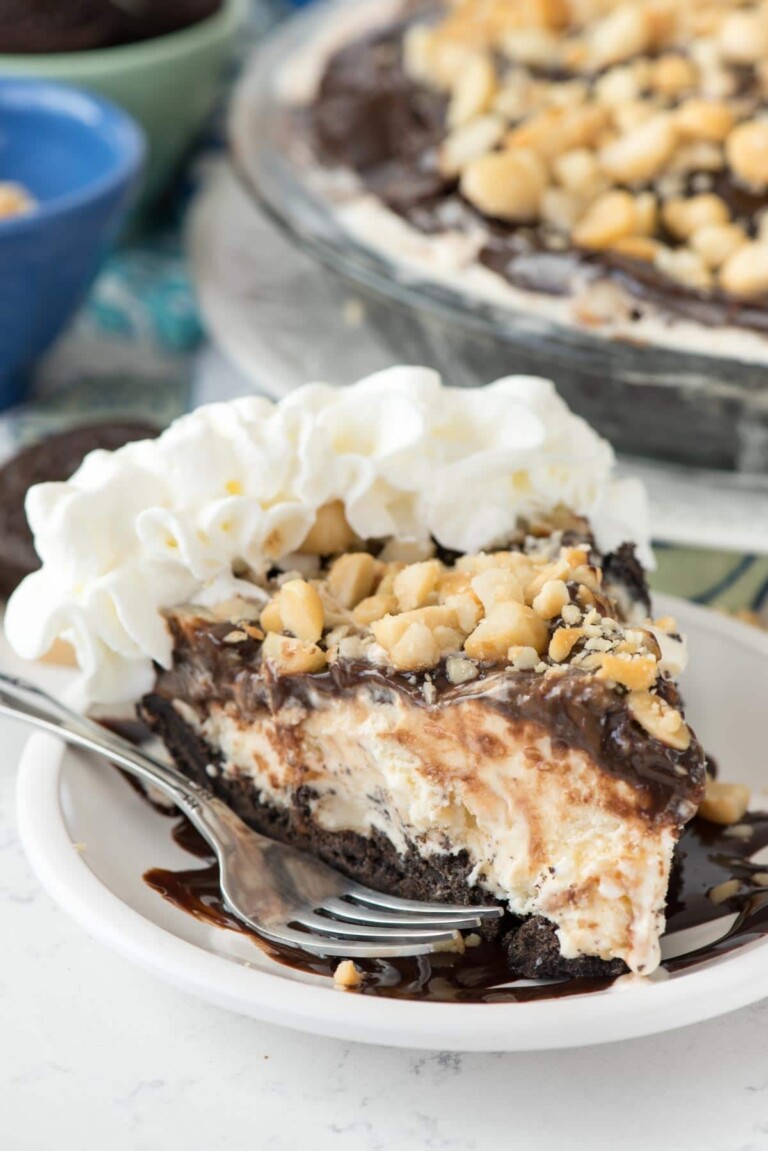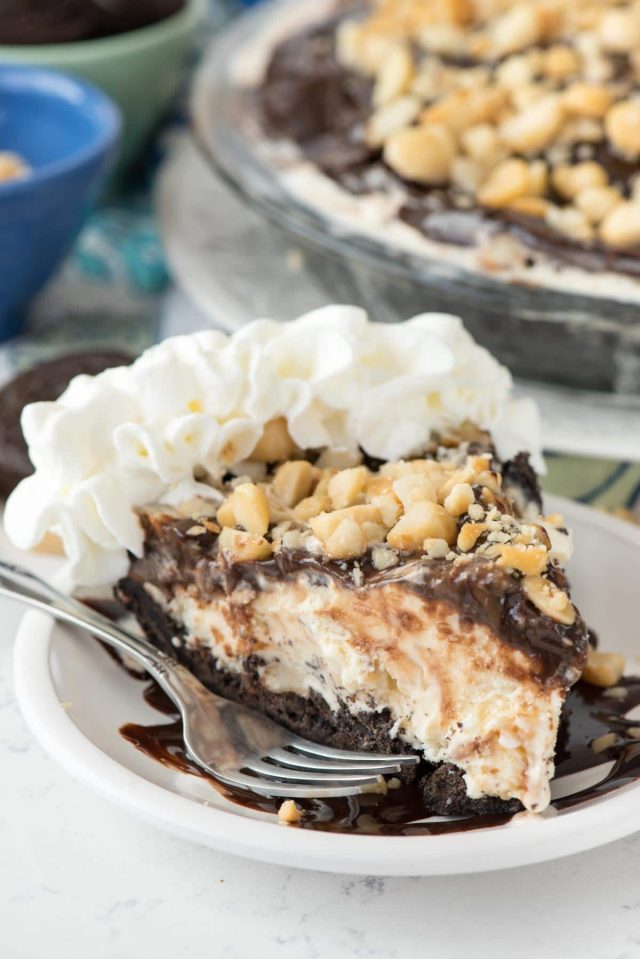 Hula Pie
Butterfinger Ice Cream Pie
Lime Icebox Pie
Frozen Snickers Pie
Skinny Frozen Peanut Butter Pie
Frozen Biscoff Pie
Tropical Icebox Pie
Strawberry Lime Icebox Pie
Seven Layer Ice Cream Cake
Oatmeal Ice Cream Pie
Pink Lemonade Pie
Frozen Seven Layer Pie
Lucky Charms Icebox Pie
Lightened Up Peanut Butter Ice Cream Pie
Kailua Ice Cream Pie
Cheesecake No Bake Pies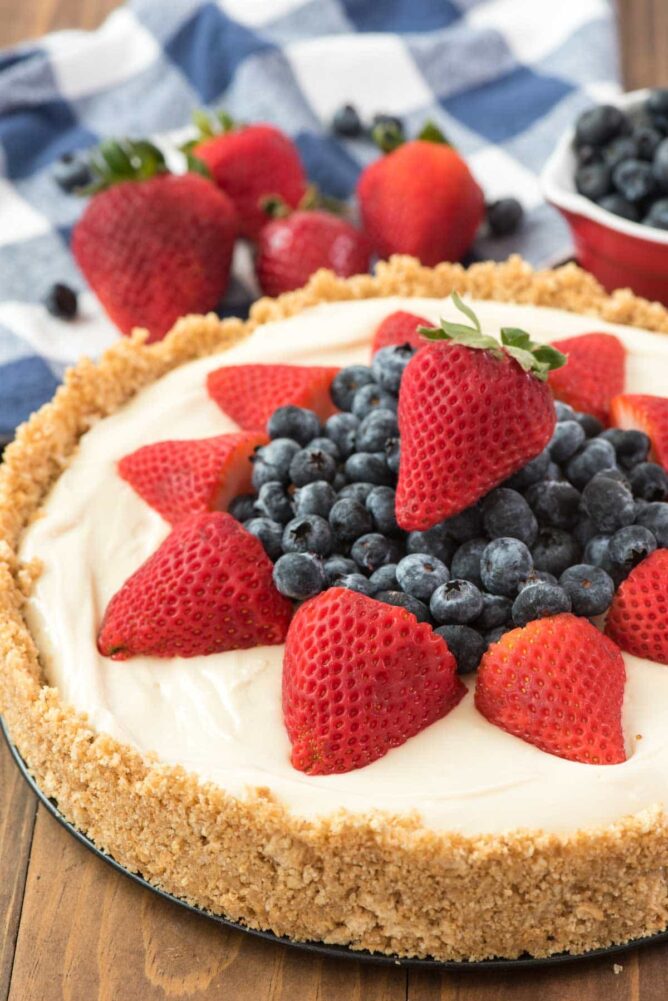 Best No Bake Cheesecake
No Bake Cheesecake with Chocolate Macadamia Nut Crust
No Bake Lemon Cheesecake
No Bake Oreo Cheesecake Pie
Pumpkin Cheesecake
Pumpkin Pie Frozen Cheesecake
Turtle Cheesecake Pie
Nutella Cheesecake
Mini No Bake Cheesecakes
Peanut Butter Cheesecake Pie
Strawberry Cheesecake Tart
Peanut Butter Cheesecake
Triple Berry Cheesecake
Avocado Lime Cheesecake Pie
No Bake Cheesecake
No Bake Peanut Butter Pies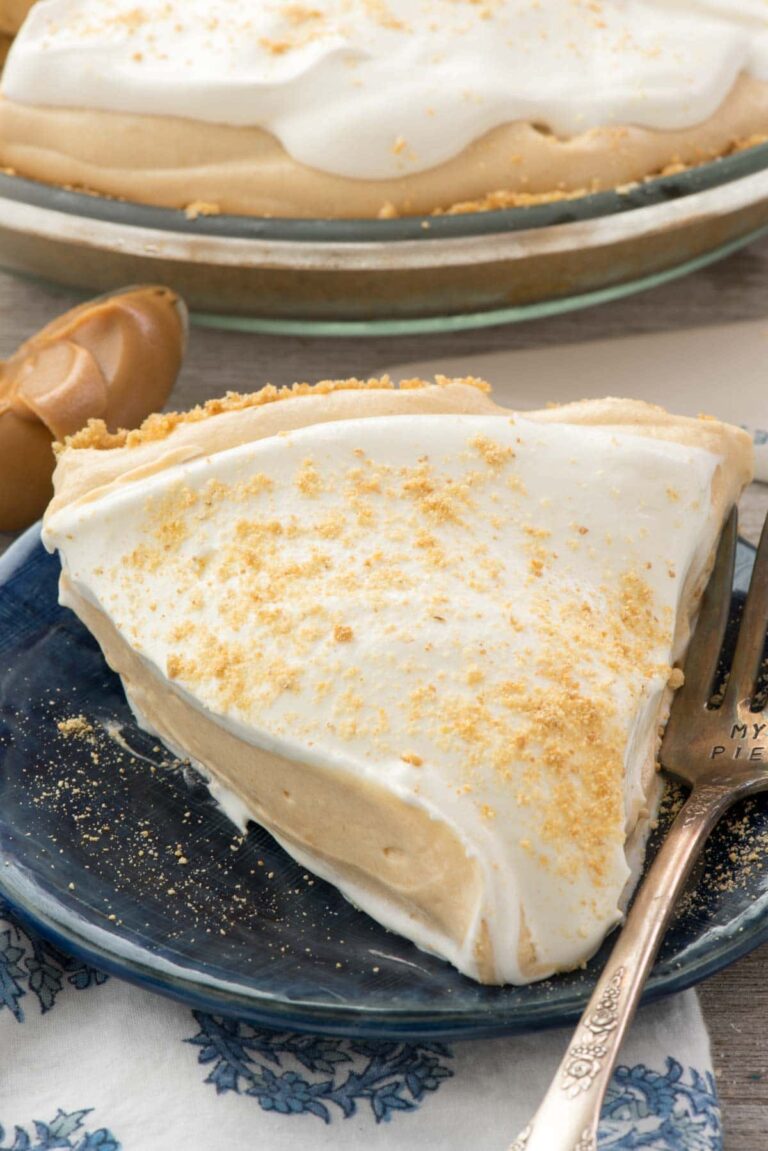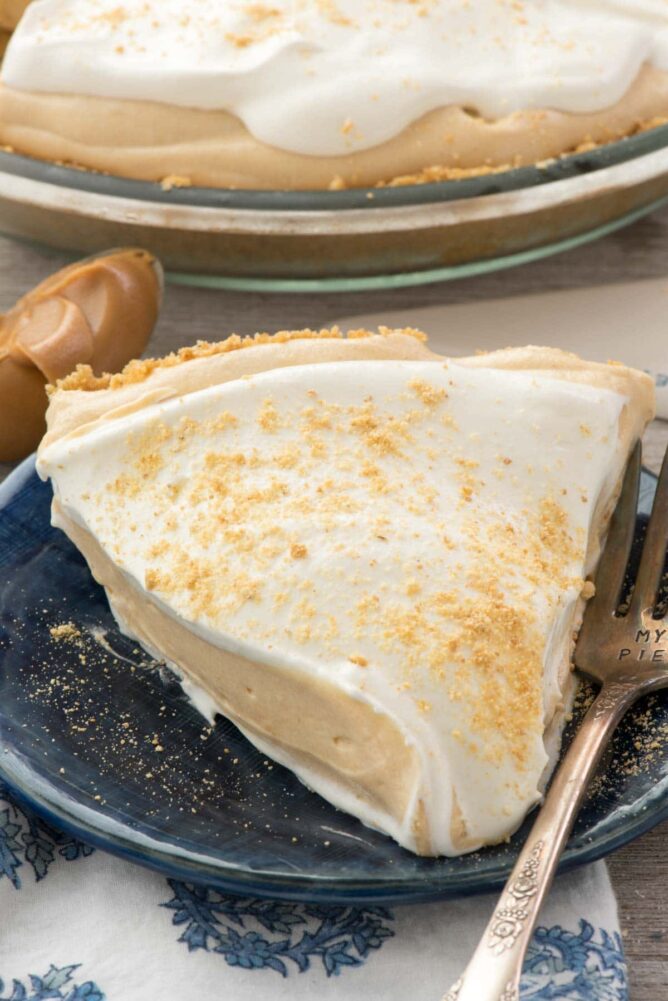 No Bake Peanut Butter Cream Pie
No Bake Peanut Butter Cup Pie
Peanut Butter Snickers Pie
Healthier Peanut Butter Pie
Peanut Butter Smores Pie
Peanut Butter Nutella Pie
Peanut Butter Twix Pie
Nutter Butter Nutella Pie
Peanut Butter Banana Pie
Double Layer Pumpkin Pie
Reese's Peanut Butter Pie
Other No Bake Pie Recipes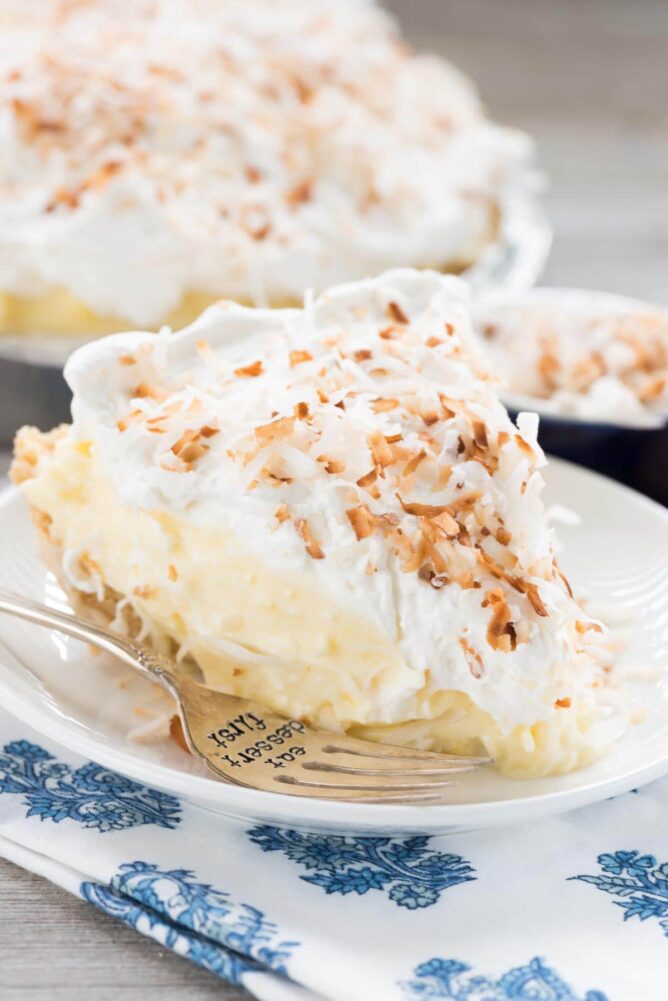 No Bake Coconut Cream Pie
No Bake Creme Brulee Pie
No Bake Butterscotch Pie
Watergate salad Pie
Oreo Fluff Pie
Black Bottom Dulce de Leche Pie
Alligator Pie
Caramel Pie
Snicker Caramel Apple Pie
Perfect Graham Cracker Crust
Last Updated on February 2, 2023