If you love peanut butter cookies then this is the recipe list for you! Here you'll find a list of peanut butter cookies that ranges from basic to stuffed, chocolate to unique and even bars and blondies!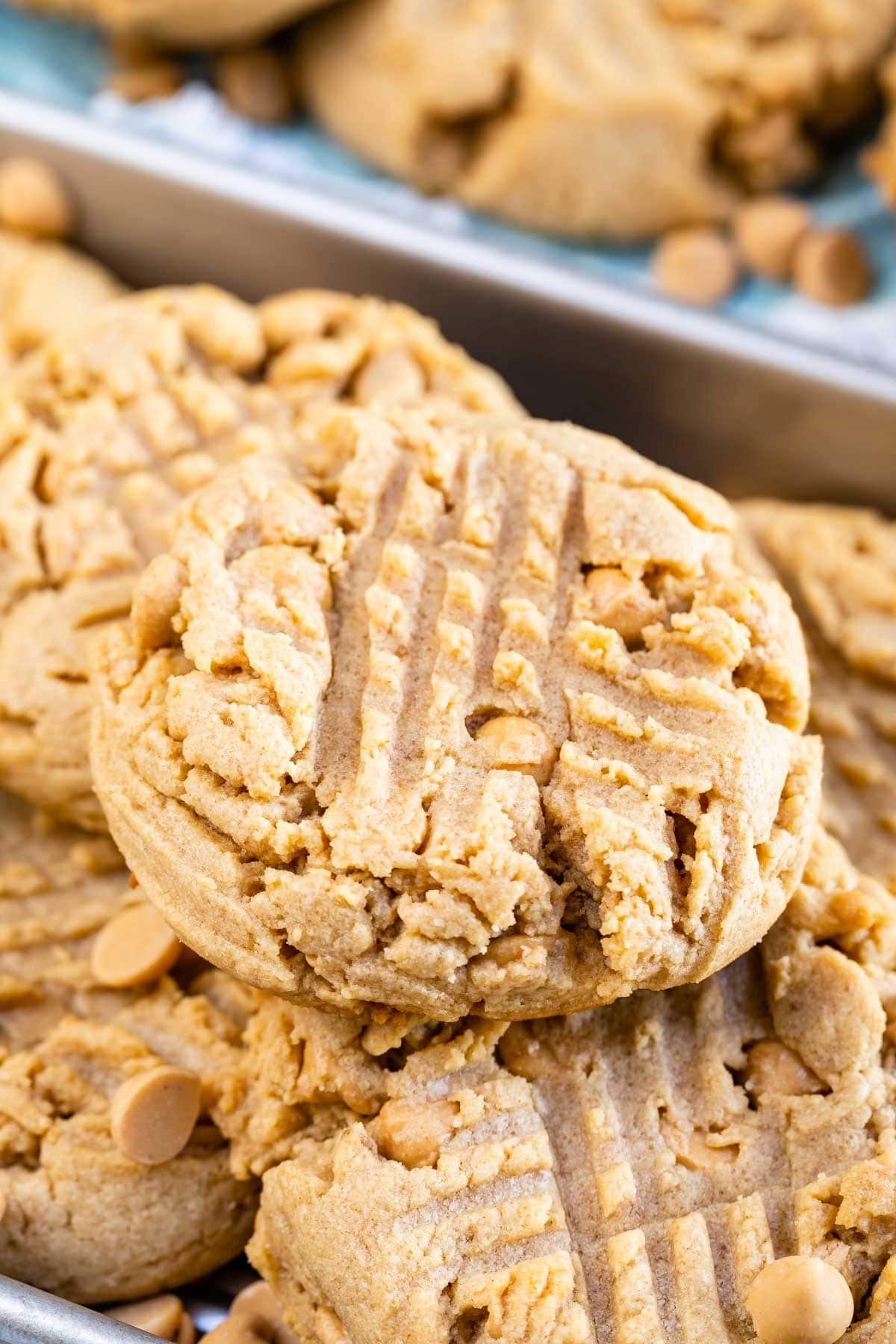 Basic Peanut Butter Cookie Recipes
These are the classic recipes – my favorites! From your basic peanut butter cookies to XL ginormous cookies, 3 ingredient cookies and even AIR FRYER cookies!
Stuffed Peanut Butter Cookies
Stuffed is always better – these cookies are all stuffed with cookies and candy!
Creative Peanut Butter Cookies
New and fun flavor ideas for cookies with mix-ins and fun twists!
Epic Peanut Butter Cookies
These are ultimate cookie recipes with tons of peanut butter flavor.
Crazy Peanut Butter Cookies
Did someone say sriracha or chipotle cookies? YES! Tons of crazy flavored cookies on this list.
Peanut Butter Cookie Bars
Make cookie bars, blondies and more with peanut butter. Bar cookies are so easy and fun to make from scratch or semi homemade – no scooping needed!
Chocolate Peanut Butter Cookies
Turn the best cookie recipe into CHOCOLATE cookies! Chocolate cookies are fantastic especially when you add peanut butter!
No Bake Peanut Butter Cookies
No oven, no problem – make no bake cookies! These are my favorite no bake cookies!
Healthier Peanut Butter Cookie Recipes
Vegan, gluten free and more healthier ways to make peanut butter cookies.
Over 70 recipes for peanut butter cookies and bars! No bake cookies, basic peanut butter cookie recipes, creative and epic cookies – and bars too!
Last Updated on February 19, 2023