This post may contain affiliate links. For more information, read my disclosure policy.
If you're looking for some delicious New Year's Eve Dessert Ideas then you've come to the right place. This list has all my favorite easy desserts that are perfect for small gatherings, parties or just because you want to celebrate New Year's Eve with your family.
If there's one rule for a New Year's Dessert it's that it has to be decadent! From rich chocolate to champagne treats to creme brulee, this list of over 80 indulgent ideas will have your family and friends ready to ring in the new year full of sweet goodness!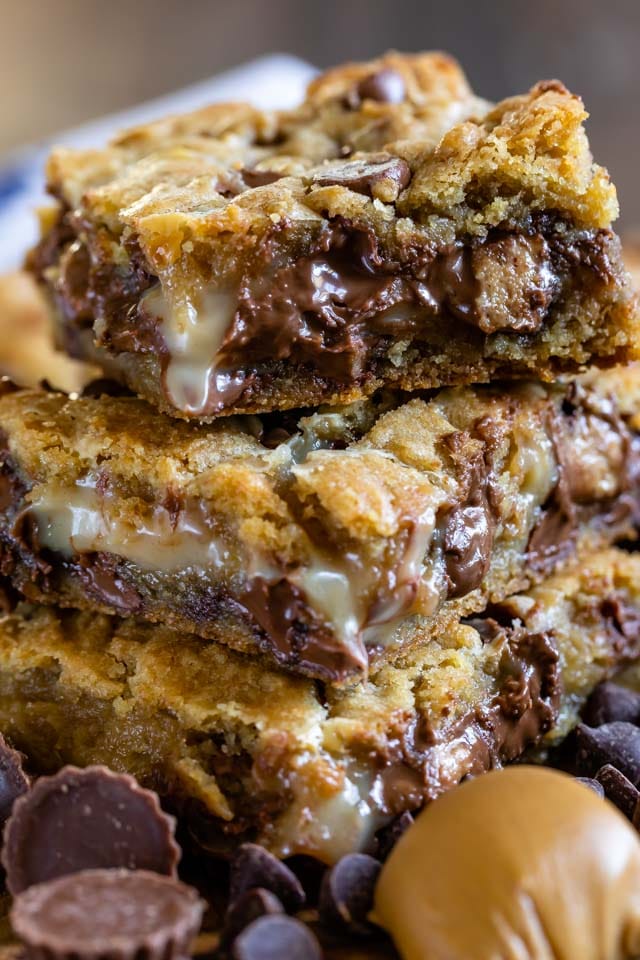 Bars, Bites & Brownies for New Year's Eve
Finger foods are the best and that's why bars and brownies and bite size treats are the perfect easy desserts for New Year's Eve.
Peanut Butter Cheesecake Layer Bars
BANANAS FOSTER CHEESECAKE BARS
BOURBON CHOCOLATE CHERRY COOKIE BITES
CHOCOLATE RASPBERRY CRUMB BARS
FUDGY PEANUT BUTTER SWIRL BROWNIES
RED VELVET CHEESECAKE BROWNIE BOMBS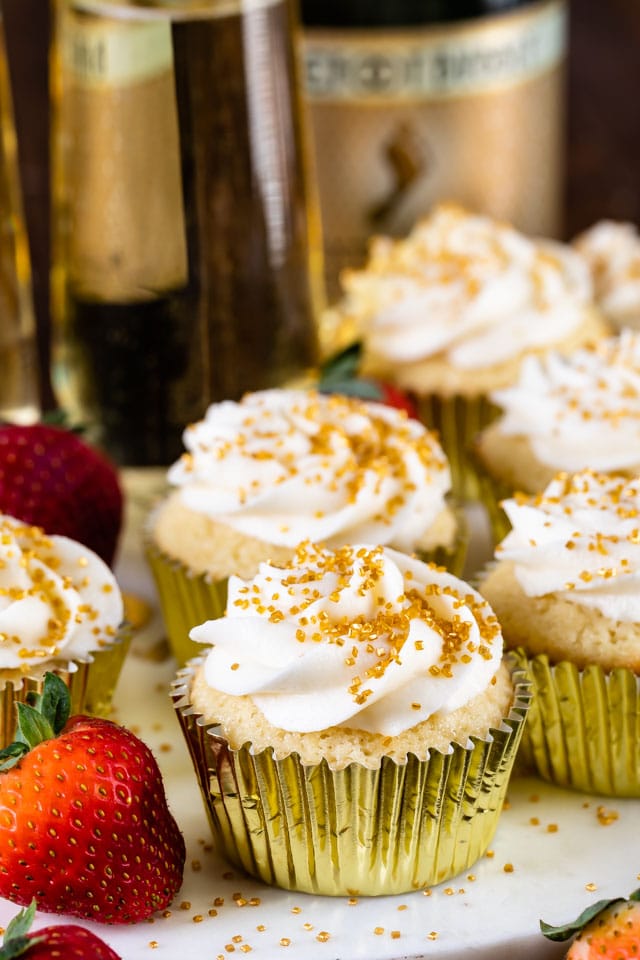 Cake for New Year's Eve Dessert
Cake and Cupcakes are so pretty for dessert – especially when dressed up as a New Year's Eve Dessert.
ALMOND CHAMPAGNE & LEMON BUNDT CAKE
CHOCOLATE ALMOND FLOURLESS CAKE
CHOCOLATE CHIP NUTELLA CHEESECAKE CUPCAKES
EASY MOLTEN CHOCOLATE CUPCAKES
RASPBERRY CHEESECAKE CHOCOLATE CUPCAKES
SKINNY CHOCOLATE RASPBERRY TARTLETS
STRAWBERRY & CHAMPAGNE CUPCAKES
STRAWBERRY TIRAMISU ANGEL FOOD CAKE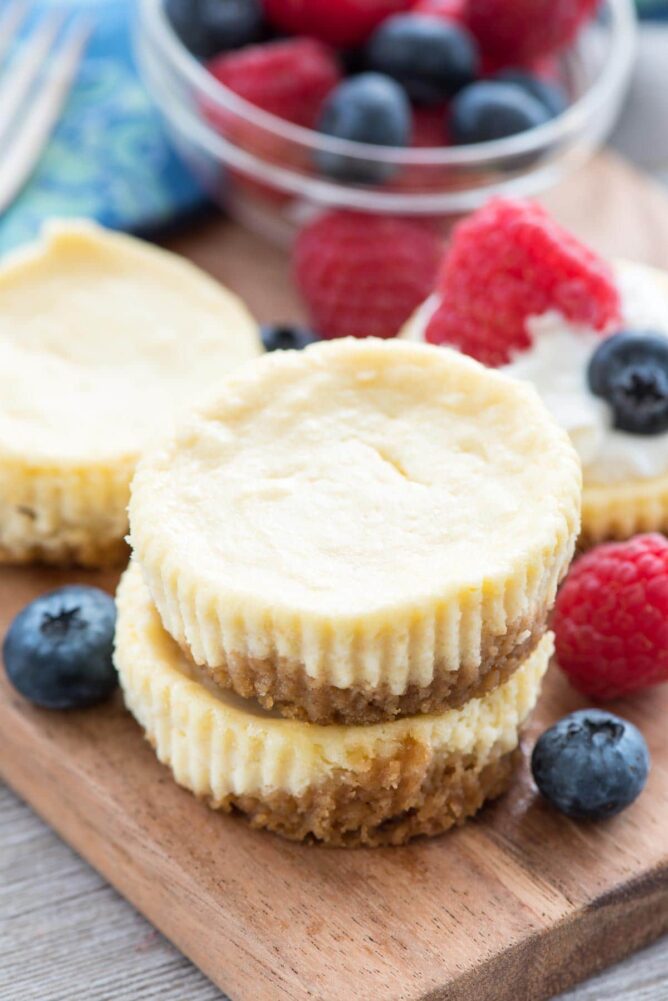 Cheesecakes
Try making no bake or baked cheesecakes for an easy New Year's Eve dessert.
CARAMEL MACCHIATO CHEESECAKE SUGAR COOKIE CUPS
LAYERED CREME BRULEE CHEESECAKE
MINI SNICKERS CARAMEL CHEESECAKES
NO BAKE CHEESECAKE DESSERT SHOTS
NO BAKE WHITE CHOCOLATE PEPPERMINT CHEESECAKES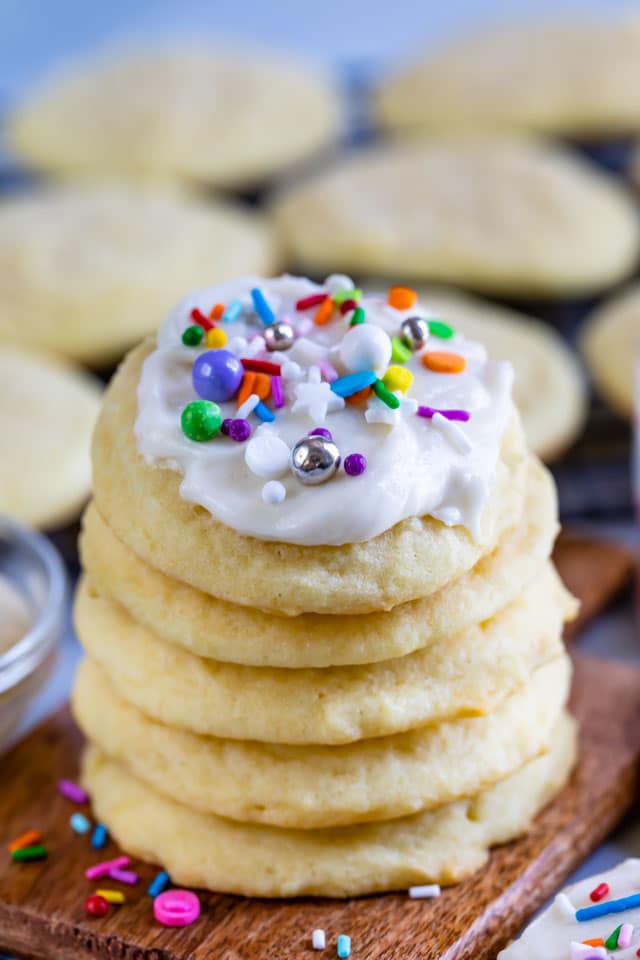 New Year's Eve Cookies
Cookies are perfect for small or large gatherings!
Sugar Cookies with fun sprinkles
ALMOST MIDNIGHT CLOCK COOKIE BITES
DARK CHOCOLATE COOKIES WITH CHAMPAGNE BUTTERCREAM
FRUIT BASKET MINI SUGAR COOKIE PIZZAS
MACARONS WITH CHAMPAGNE BUTTERCREAM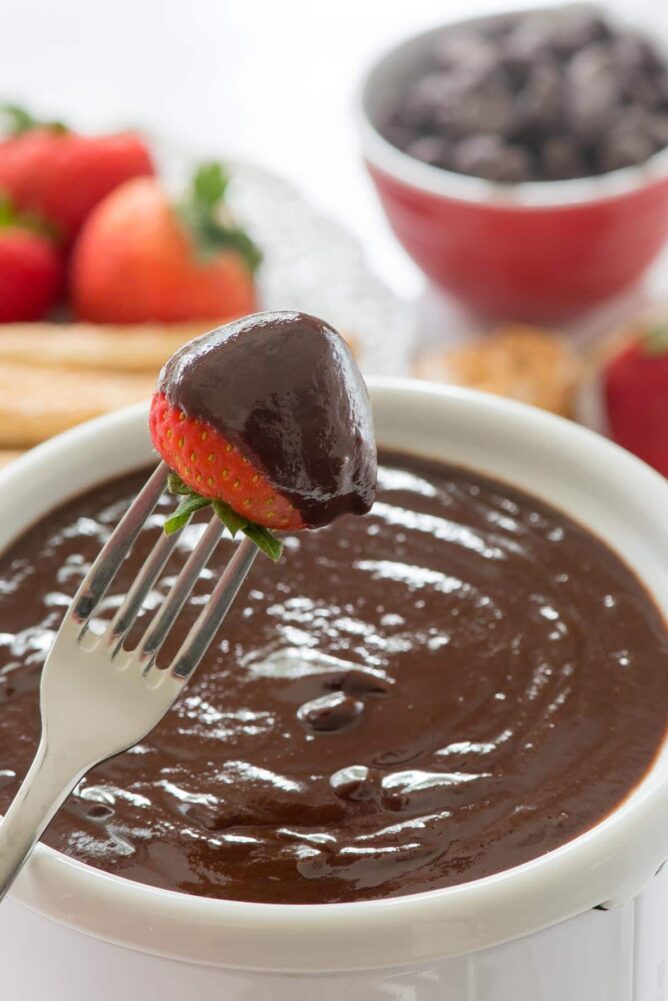 Fondue and Dips
Fondue is a classic New Year's Eve dessert, and dessert dips are just as good.
Peanut Butter Chocolate Fondue
COOKIE DOUGH FONDUE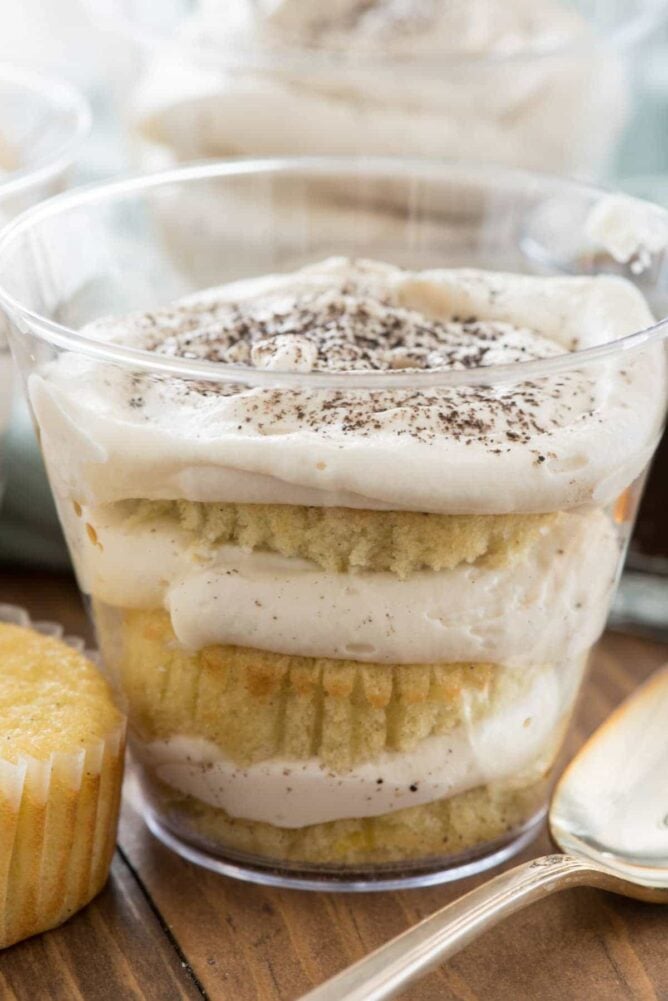 Parfaits, Trifles and Mousse oh my!
Stunning trifles and mousse are the perfect easy recipes.
CARAMEL MACCHIATO TIRAMISU PARFAITS
INDIVIDUAL PEANUT BUTTER MOUSSE PIES
NO BAKE ROLO AND CARAMEL CHEESECAKE PARFAITS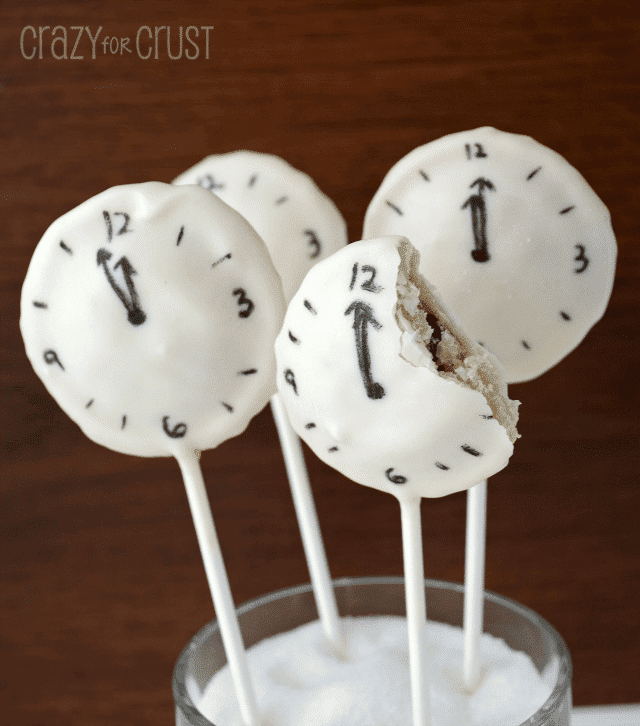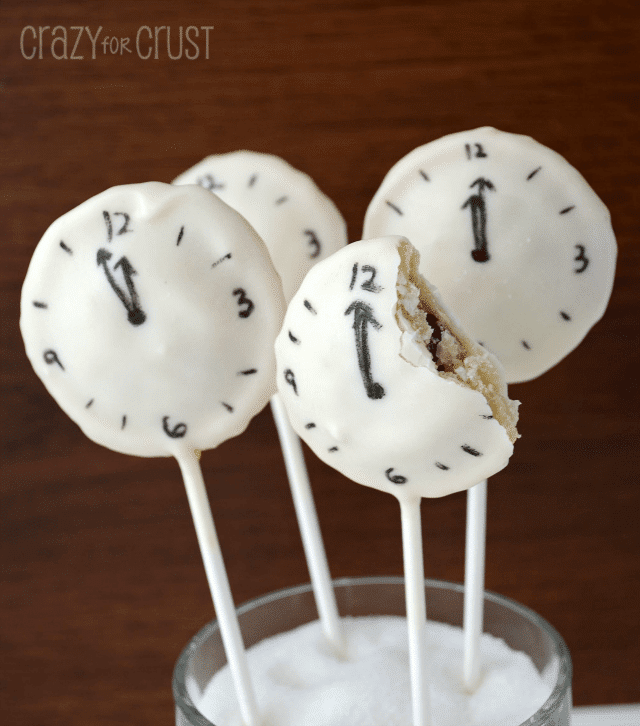 New Year's Eve Perfect Pies
Pie is great for New Year's too – especially pie pops!
CHOCOLATE PUDDING PIE IN A JAR
DARK CHOCOLATE ORANGE RICOTTA TART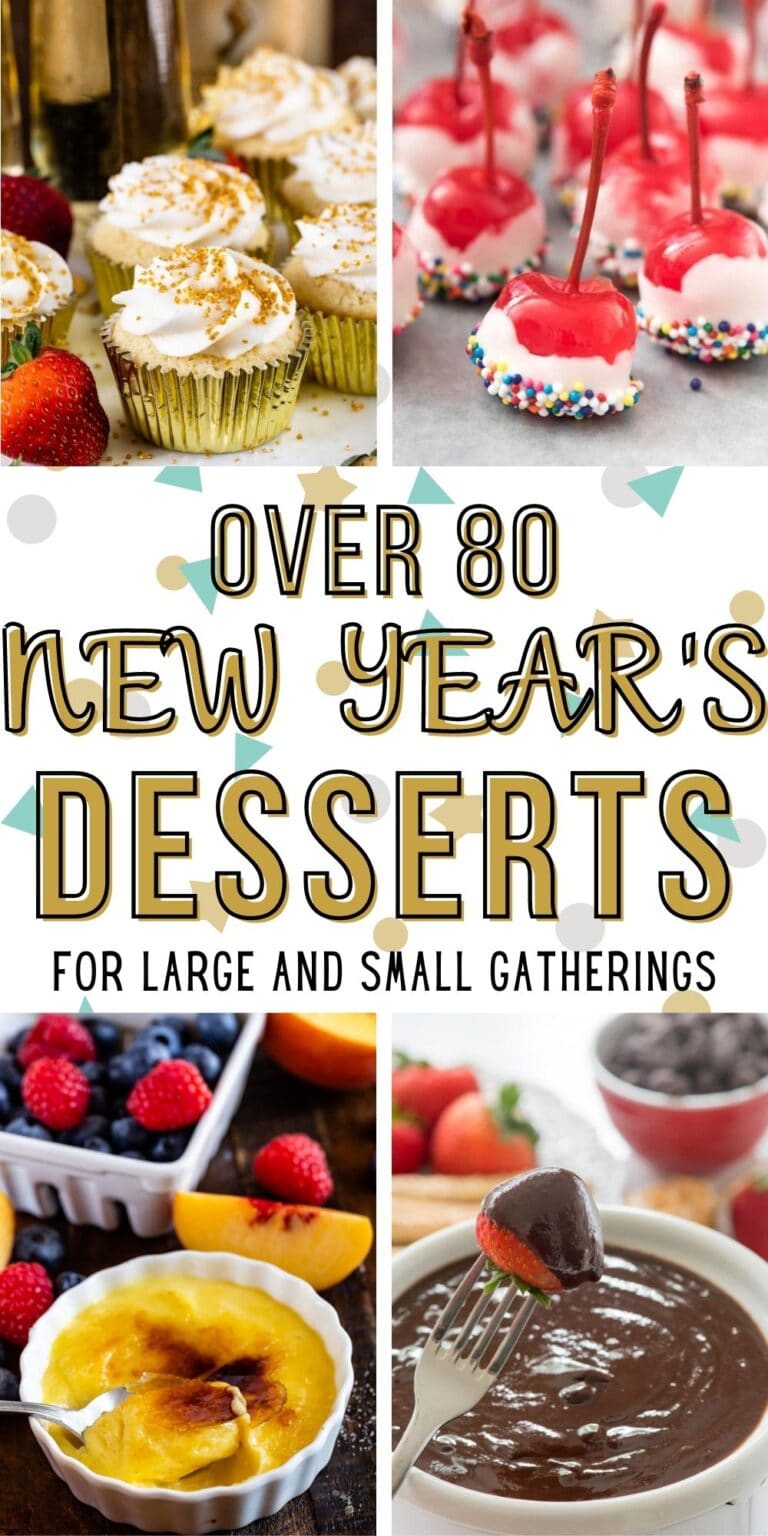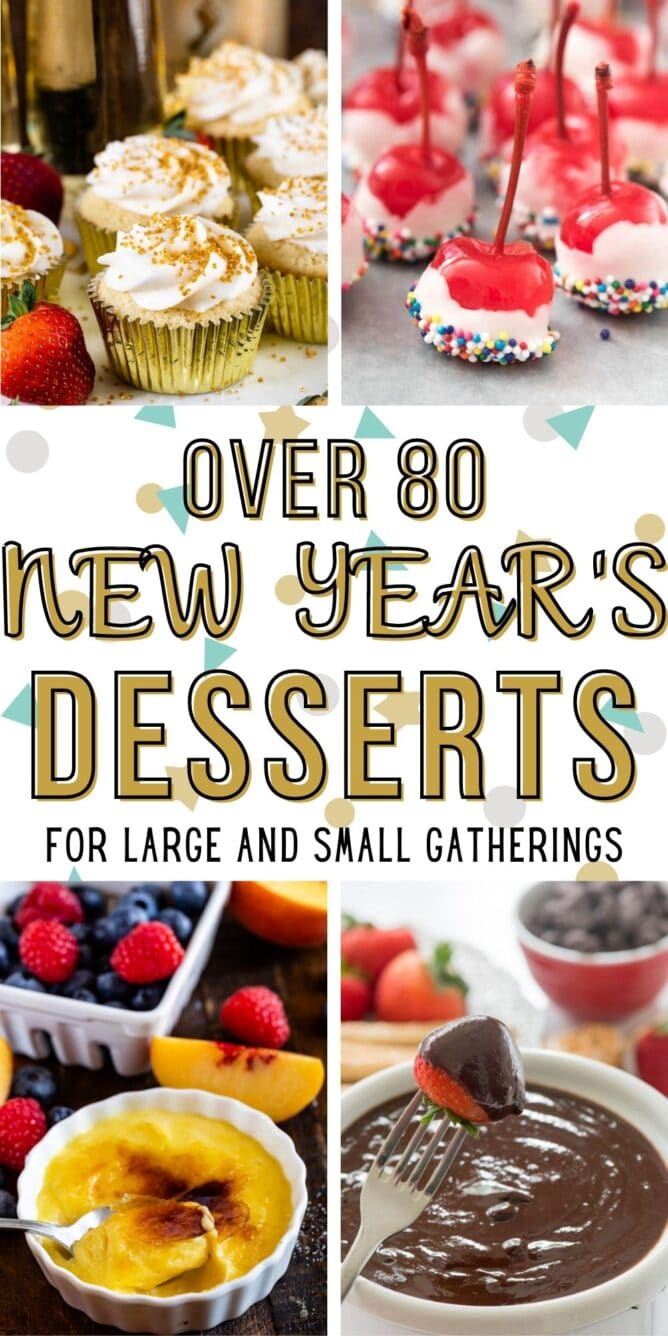 These easy New Year's Eve Desserts are perfect for any celebration, large or small. From cupcakes to cookies, fondue to creme brûlée, cookies and pie there is a delicious dessert on this list to help you ring in the new year.
Last Updated on February 2, 2023