This post may contain affiliate links. For more information, read my disclosure policy.
When your chocolate peanut butter craving hits I have the perfect solution for you: this Chocolate Peanut Butter Dip. It only has 2 ingredients, which means you can eat it even faster.
Also? It's Mel Approved. (<- That right there? Means the recipe is golden.)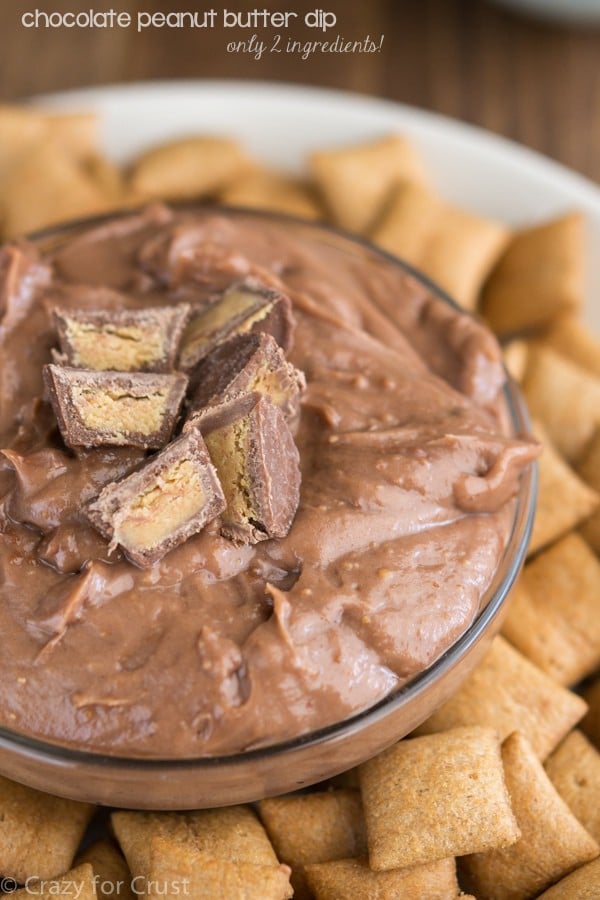 I made this dip for the Super Bowl and I'm just now sharing it with you. Please don't be mad at me?
I know I always say "this was soooo good!" about pretty much everything I make. But this dip? Holy cow. It was out on the table all afternoon and into the evening and I couldn't stop eating it. Eventually I gave up on the dippers and just ate it with a spoon.
Mel couldn't stand it – he even gave in and ate some. And if you have read this blog for any length of time, you'll know that my husband eating something I make requires 3 gold stars on the calendar and it also means that pigs were probably flying and unicorns came to visit.
Yup, this chocolate peanut butter dip is that good. And? It's only 2 ingredients. And? It's easy to make less or more of it depending on if you're serving a part of 1 or 15. I can kind of guess what you're all having for dessert tonight. 🙂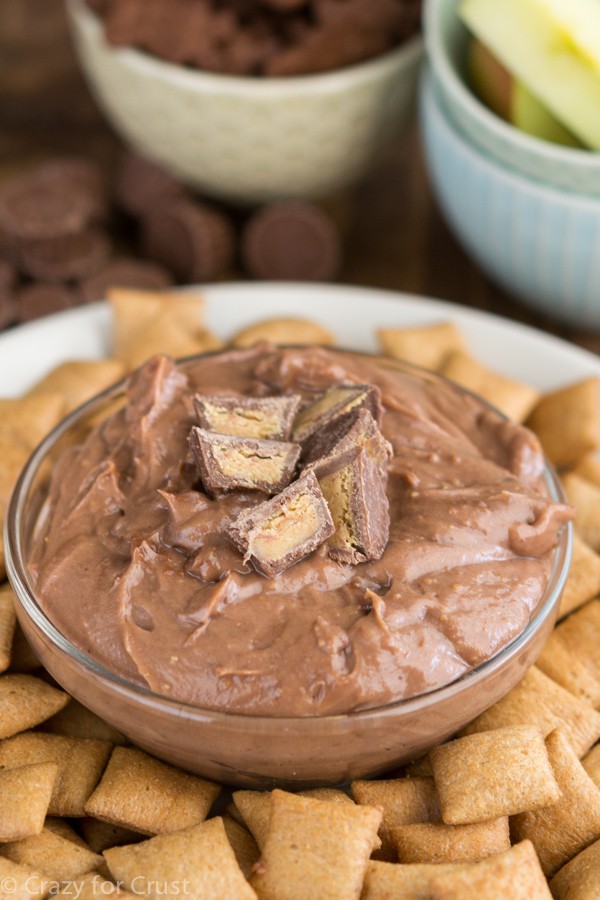 This dip came about because, when I grocery shop, I am addicted to the little tag by the price that says NEW PRODUCT. I have always been that way. New product means I want to try it. Always.
One of my favorite grocery stores is Safeway. I have one right by my house and I shop there a few times a month. I love how I can load up coupons on my Club Card online, print my shopping list, and then just watch the savings add up at the register.
Safeway has tons of new items right now in every corner of their store. They consistently get all the new products that brands have to offer and, well, because I'm a sucker for NEW! I end up buying new stuff every time I go there.
So, thanks to Safeway and their love of new products (and their love of putting those products on sale), I made chocolate peanut butter dip using some of my new favorite things: HONEY MAID Go Bites and REESE'S® Spread.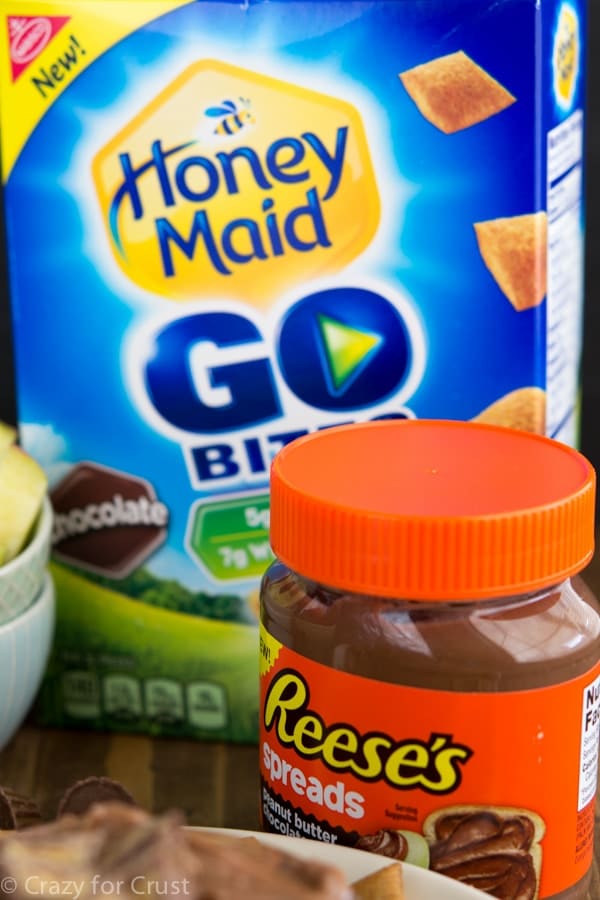 HONEY MAID Go Bites are like graham cracker bites with a filling in the center (chocolate or vanilla). Jordan loves them and begs for them in her lunch every day.
REESE'S® Spread…how do I explain it? Unicorn dust? Magical fairy juice? Something I ate with a spoon? Pretty much it tastes like peanut butter cups that have been put in a blender. #sorrynotsorry
Since I happened to find these new products right before we were having company to watch football, I decided to make this into a dip. It's easy to make, easy to serve, and even easier to eat.
And, like I said, there are only 2 ingredients: the spread and nonfat vanilla greek yogurt.
A few notes about the recipe:
My recipe calls for equal parts (1/2 cup each) of the spread and yogurt. That served about 8 people. It's easy to make more or less depending on how many people you're serving.
Use a yogurt that you love. Not all greek yogurts are the same. Some are thicker and more tangy than others. If you use a yogurt that you like it's more likely that the dip will be to your liking. I like a thinner less tangy greek yogurt so I lean towards brands like Yoplait or the Safeway brand, Lucerne. Both aren't too heavy. You can also use regular non-greek yogurt if you like. (I used nonfat because that's what I buy. If you buy regular or low fat, you can use that as well.)
The HONEY MAID Go Bites were perfect for dipping. Pretzels, graham crackers, and fresh fruit would also be great for this dip.
And don't forget about the spoon. That's my favorite dipper. 🙂

Enjoy!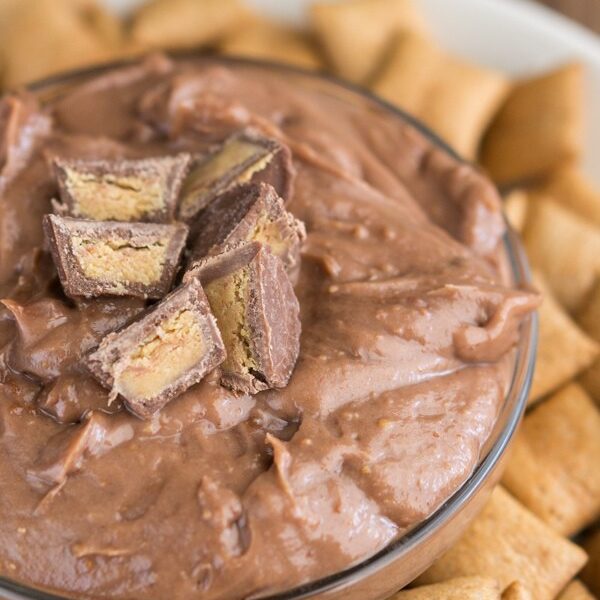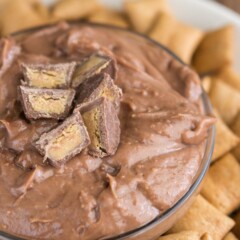 Easy Chocolate Peanut Butter Dip
This chocolate peanut butter dip is so easy and good and it only has two ingredients!
Ingredients
1/2

cup

REESE'S® Chocolate Peanut Butter Spread

1/2

cup

nonfat vanilla greek yogurt

Chopped mini peanut butter cups

optional for garnish

Assorted dippers: cookies

pretzels, fruit, and/or HONEY MAID Go Bites
Instructions
Stir together REESE'S® spread and yogurt. Be sure to use a yogurt you love. Different greek yogurts have different thicknesses and textures, so use one that is appealing to you. You can also use regular nonfat vanilla yogurt if you prefer.

Serve with assorted dippers. Store in refrigerator, best served room temperature.
Nutritional information not guaranteed to be accurate
Click here to see more PEANUT BUTTER recipes!
Connect with Safeway and their partners:
Vons / CARRS / Tom Thumb / Randalls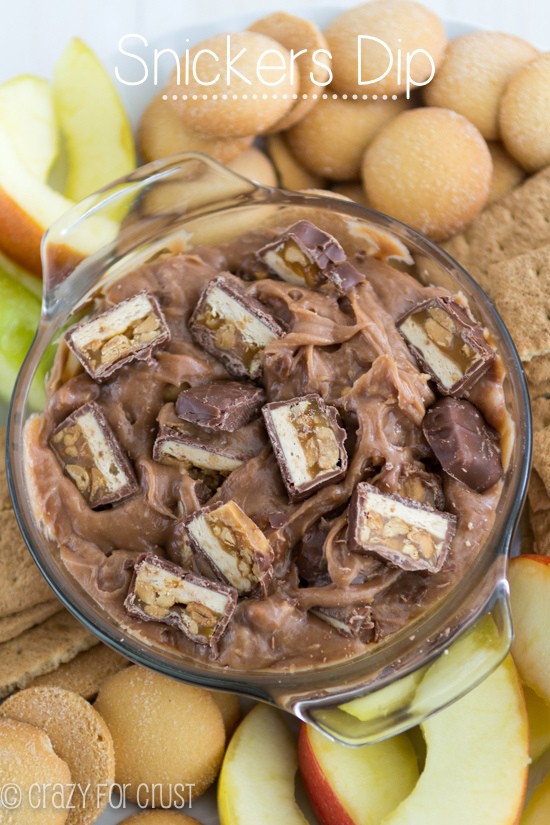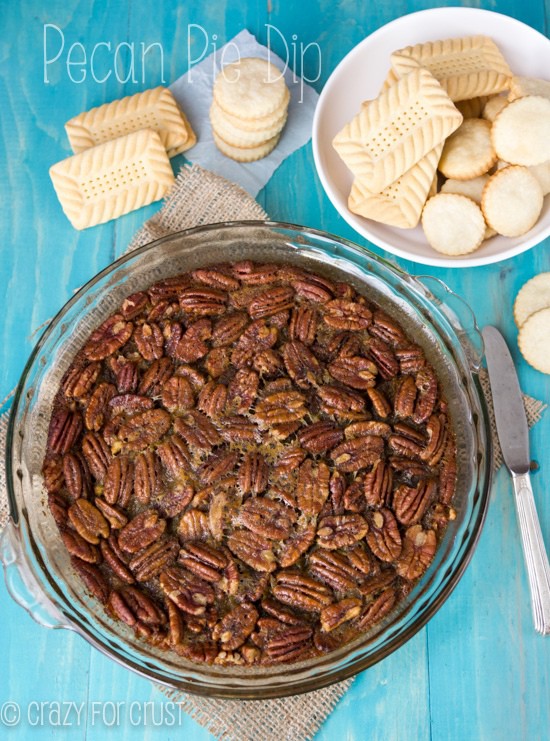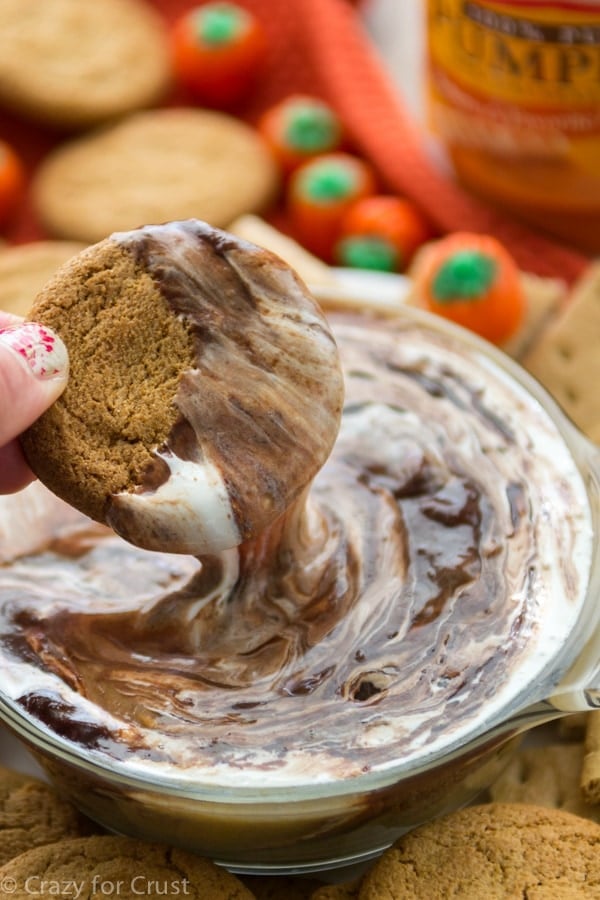 This post was sponsored by Safeway. All opinions are 100% my own.
Last Updated on September 23, 2019