This post may contain affiliate links. For more information, read my disclosure policy.
Pecan Pie Dip…it's the pecan pie without the crust. So you can eat it with a spoon…or pie crust dippers!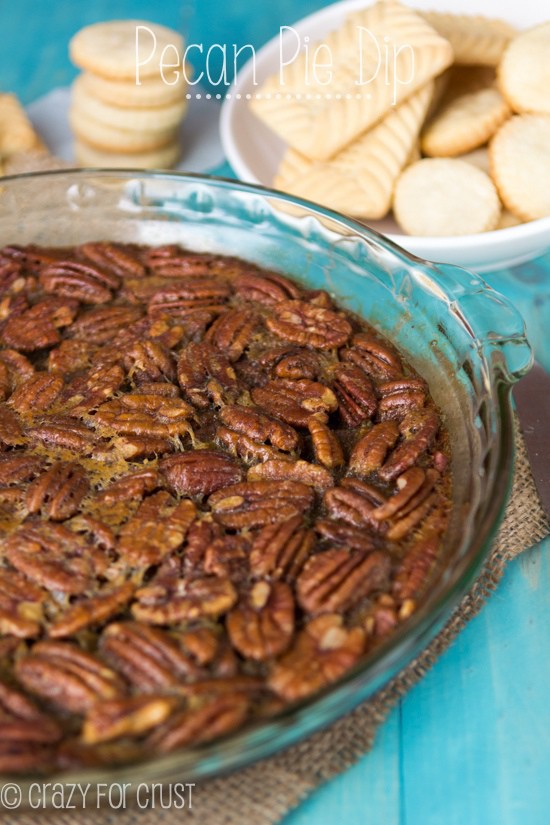 You might be a food blogger if…
Your freezer is so full of dessert that there is no longer any room for real food.
Your kids know to ask, "Has this been photographed yet?" before they ask to eat a cookie.
You live in constant fear that it will rain and you will not be able to take photos from your marathon baking session today.
You wake up at 2am immediately struck by a recipe idea and it doesn't matter if you have six deadlines, a class party, four loads of laundry, and vacuuming to do; you go to the store, buy ingredients, and make the Newest! Great! Recipe!
Luckily, that last one was me last week. But I had all the ingredients for this dip on hand.
I am a prepared food blogger. Who is really tired of doing dishes.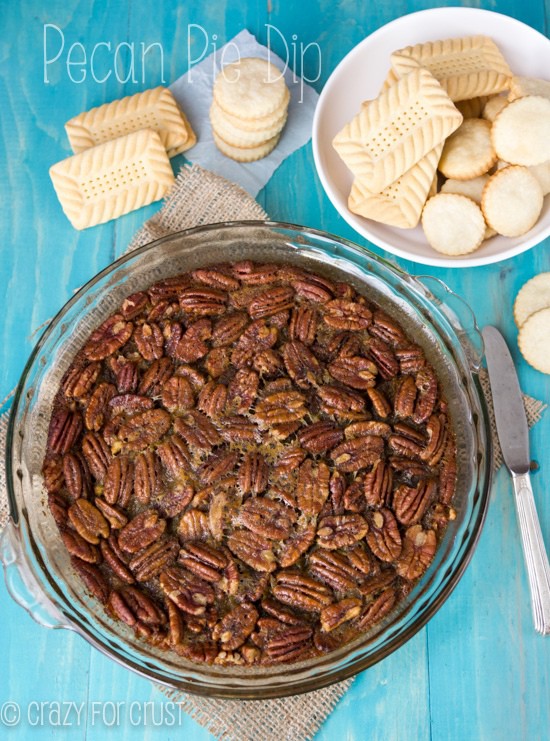 I don't like to swear in posts. But can I say !!!!!!!!!! for a minute? Like, this inspiration was worth the 2am wake up call.
It was worth the dirty clothes, the hairy carpet, and the Christmas wrapping-that-wasn't.
It's pecan pie. But it's a dip.
Pecan Pie…in a dip.
Yes. Need me to say it again? No? Good.
Pecan PIE IN A DIP.
I baked a pecan pie without the crust. Then I made the crust into pie crust dippers. Then I ate the pecan pie filling with the pie crust dippers…and a spoon.
This recipe is the perfect go-to appetizer or dessert for any gathering. Or a random Sunday. Because sometimes you want the formalness of a pie with slices and dishes and forks.
And sometimes you just want a spoon.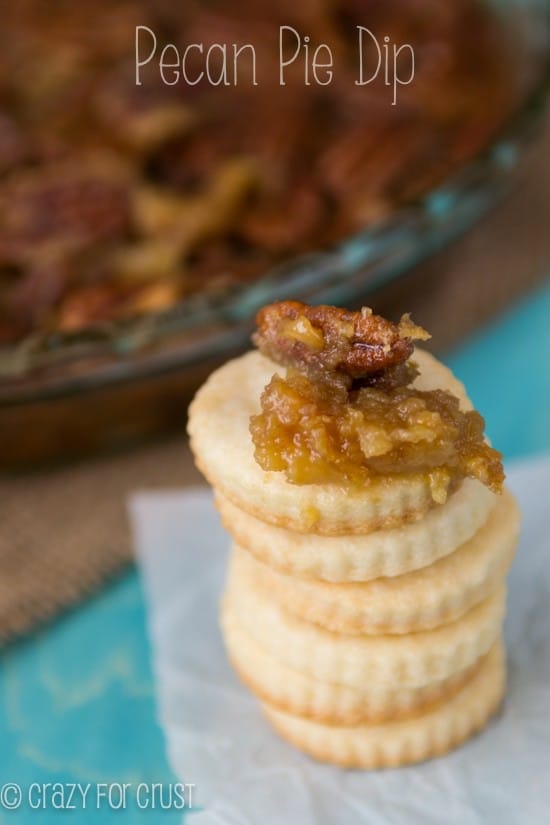 Or a pie crust dipper.
Pecan PIE in a DIP.
You're welcome. Again.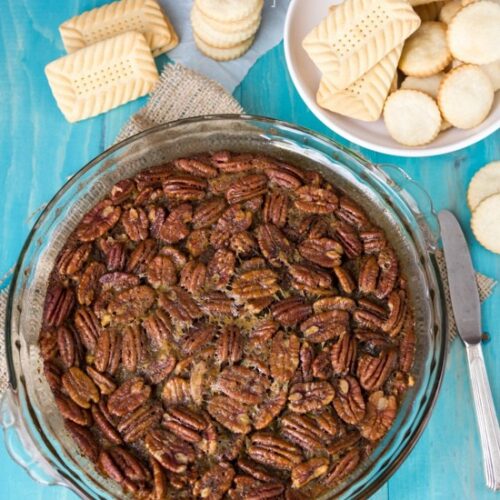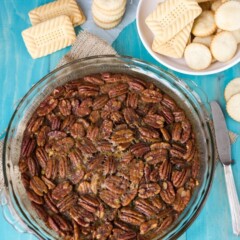 Pecan Pie Dip
Ingredients
3

eggs

1

cup

dark corn syrup

Karo

1/3

cup

granulated sugar

1/4

cup

butter

melted

1/8

teaspoon

salt

2

cups

pecan halves

Assorted dippers: pie crust dippers

shortbread cookies, or graham crackers
Instructions
Preheat oven to 350F. Spray a 9" or a 9.5" pie plate with cooking spray.

Lay 2 cups pecan halves in the bottom of the pie plate.

Whisk eggs, corn syrup, sugar, melted butter, and salt in a large bowl. Pour into prepared pan. Tap the pan on the counter a few times to raise the pecans up to the top.

Bake for about 35 minutes, until the center is only slightly jiggly when pan is gently shaken. Cool slightly before serving.

Serve with pie crust dippers, shortbread cookies, a spoon, or graham crackers. Note: you can use Pillsbury refrigerated pie crusts or a from scratch pie crust to make your dippers.

To make the dippers: cut 2" circles of pie crust, sprinkle each with a pinch of sugar and bake until golden, 14-18 minutes.
Nutritional information not guaranteed to be accurate
Serve this with Brie and you'd have the perfect savory appetizer! (Ahem…)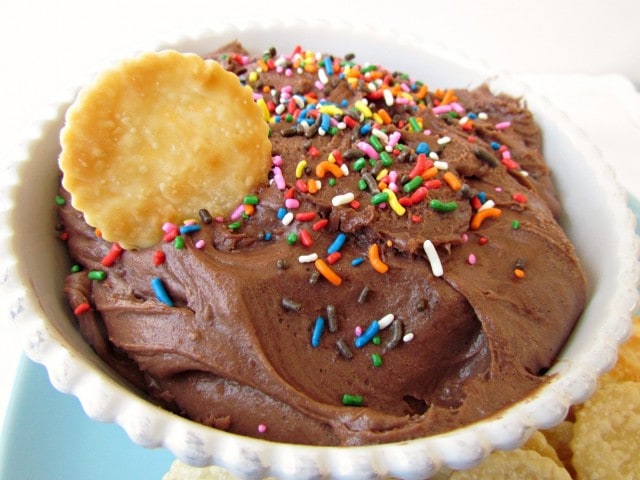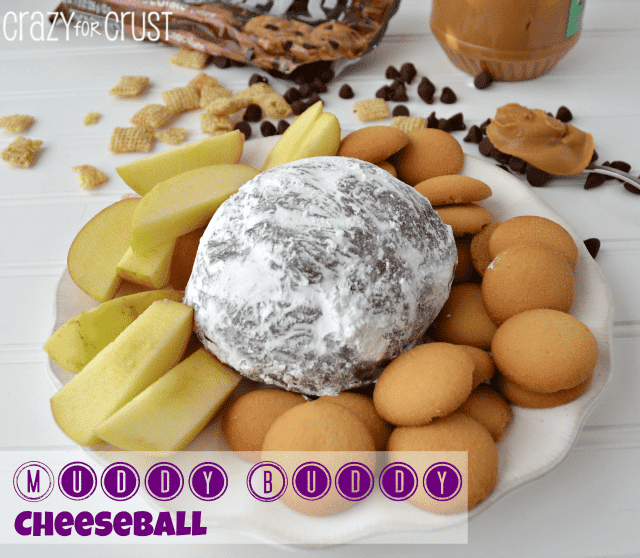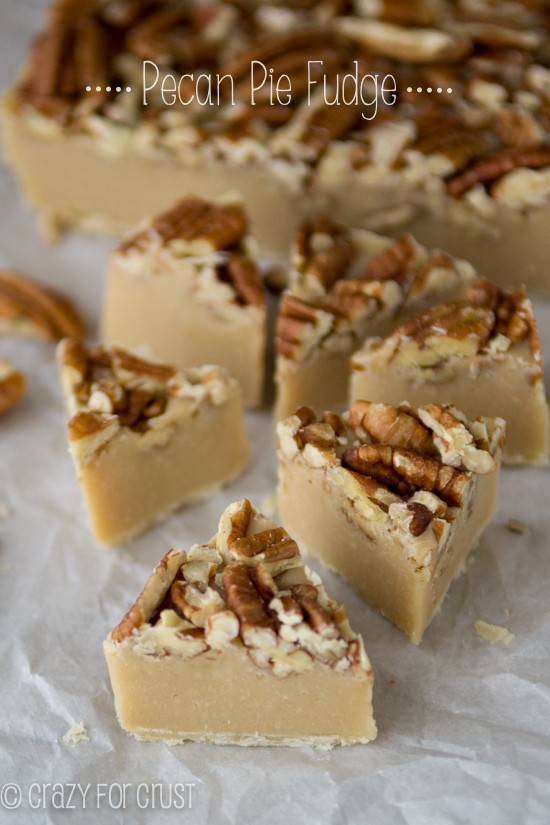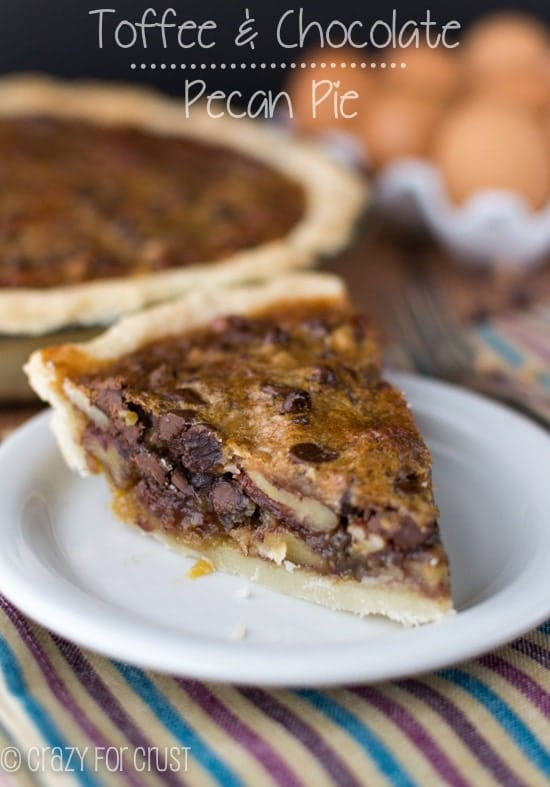 Sweets from friends:
Pecan Pie Bread Pudding by Something Swanky
Pecan Pie Truffles by High Heels & Grills
Apple Pecan Pie Roll by Baked by Rachel

Subscribe via email and have sugar delivered straight to your inbox!
This post may be linked to all of these parties.

Last Updated on February 2, 2023