Over 100 Treats for a Football Party
It's almost time for the Super Bowl so that means you need party food! Find something sweet in this list of over 100 treats for a football party. These are perfect for all season long, but especially the big game.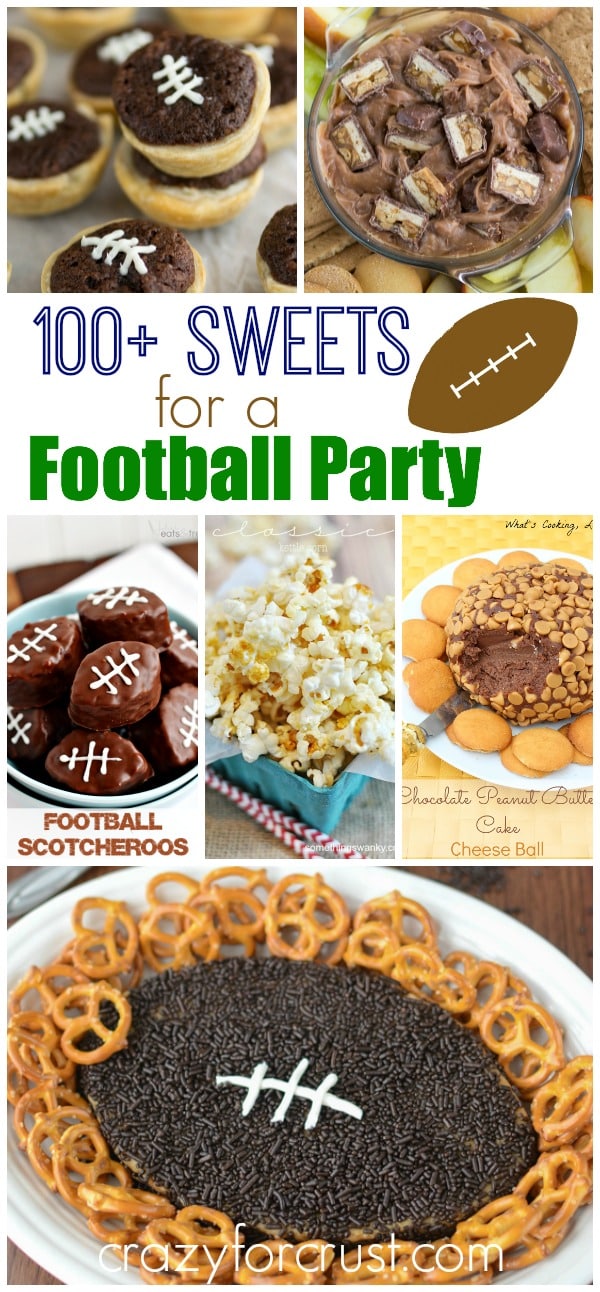 Are you watching the Super Bowl next weekend? Make up something sweet for your guests! This list has you covered; from blondies to brownies, from cookies to dips and football shaped treats, you'll find something everyone will love!
**Please feel free to pin the collage. If you see a recipe you love, please click through to that site to pin. Please do not pin the images below. Bloggers around the world thank you.**

Find Carrie:
Frugal Foodie Mama | Facebook | Twitter | Pinterest |Google+ | Instagram
Thanks for reading!

 Subscribe via email and have sugar delivered straight to your inbox!
This post may be linked to all of these parties.