This post may contain affiliate links. For more information, read my disclosure policy.
I discovered the secret to the perfect pancakes: BUTTERMILK!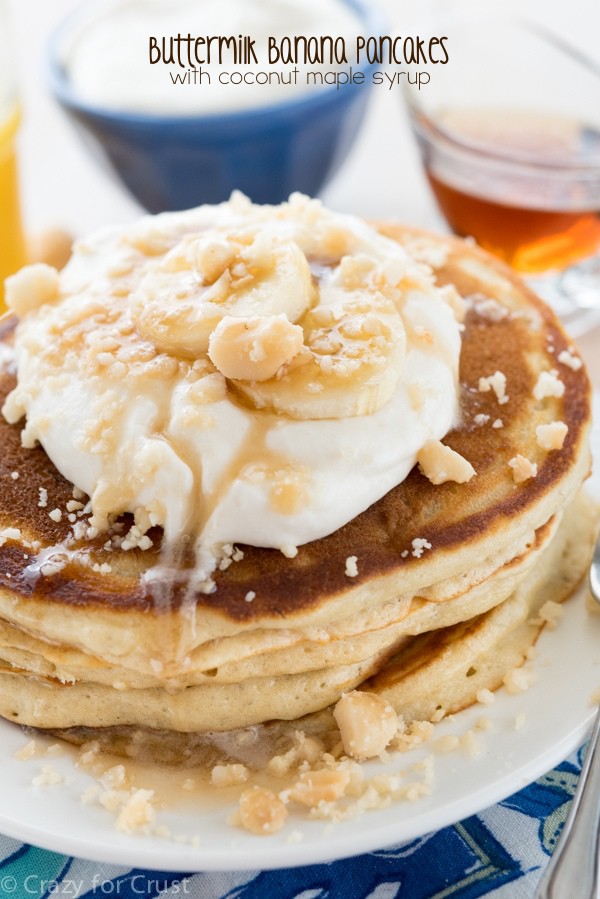 I know, I'm super slow sometimes. People have been making buttermilk pancakes forever and I'm just now jumping on that train. In my defense, I have a favorite pancake recipe…and I almost never have buttermilk in my refrigerator. That? Is changing as of right now.
From now on I will be making Buttermilk Banana Pancakes using this recipe and I will forever have buttermilk in my refrigerator.
I also think that I should forever add banana slices to cooking pancakes. Not only does it make them pretty, but the bananas sort of cook and add some deliciousness to the pancakes. The only problem is that, if I did that, I'd be the only one eating them. (My family is weird.)
On second thought, maybe that's a good thing? #MorePancakesForMe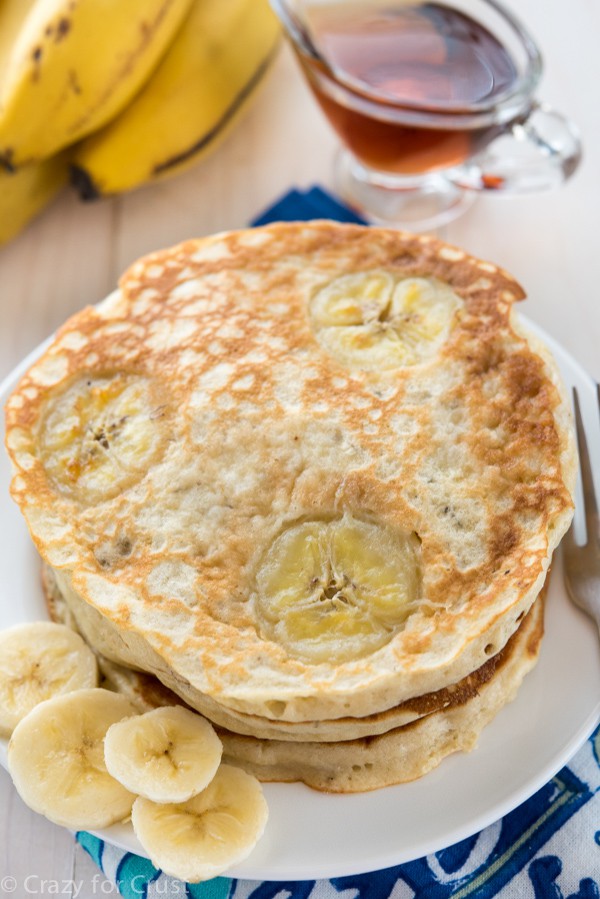 If you read my Marshmallow Whipped Cream post last week, you may have been waiting anxiously for this recipe. These pancakes are a quasi-copycat of the ones I had at The Gazebo a few weeks back in Maui.
If we're being honest with each other, I built an entire day around going to this restaurant. #notjoking
The fuss about this restaurant is totally legit. It's even worth the wait – 45 minutes before they even opened. We got there at 6:45am (the restaurant opens at 7:30) and there was already a line. We managed to squeak in for the first seating (there are only 14 tables).
You guys, I don't even like breakfast food for breakfast. But I inhaled their Macadamia Nut Pancakes. And a healthy portion of the best fried rice I've ever had. (Seriously, I'll never order fried rice again, anywhere. It'll never be the same for me.)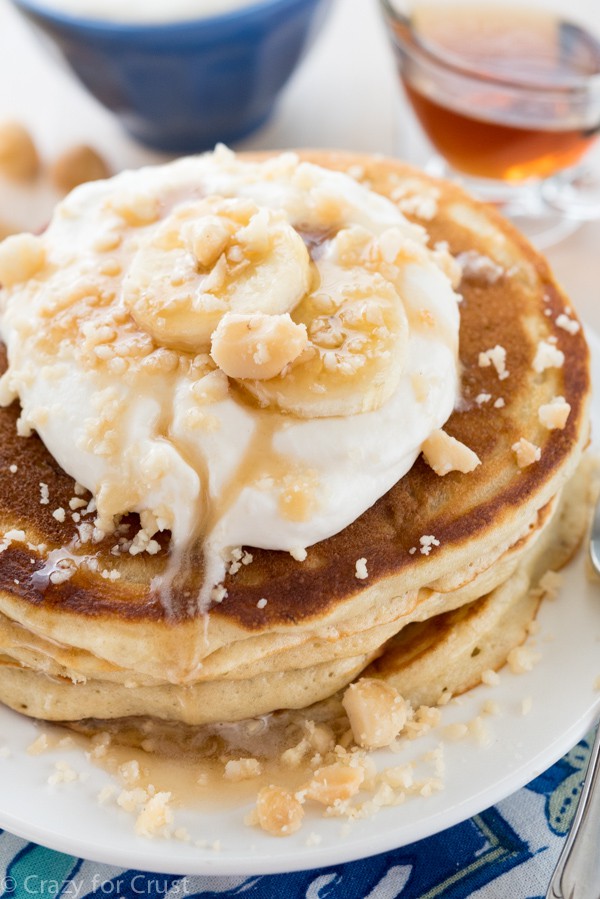 Now, you're probably thinking to yourself: but these are banana pancakes, not macadamia nut. And that's true, for two reasons. One, I don't think the pancakes had macadamia nuts inside them, just on top. I may have missed them with all the whipped cream and syrup, but it didn't matter. Macadamia nuts are astronomically expensive – even in Hawaii – so the crushed nuts on top are more of a serving suggestion.
Two: my family won't eat banana pancakes and since we were sharing I couldn't order them. #sadface
But I more than made up for that here. I recreated those fluffy buttermilk pancakes and I added banana. AND?
Jordan liked these. She tasted them and said, "Wow, mom. These are actually good!" which sounded really mean but was a total compliment.

What makes these pancakes so fluffy? Well, a few things. There is a full tablespoon of baking powder in them, which already makes for a fluffy pancake. But then I added the buttermilk, so I also added some baking soda. Baking soda and buttermilk are very good together – they work magic. The combination of the leavening and the acid makes for some seriously fluffy, tender pancakes!
And then you add the banana.
I love mashing up banana and stirring it into pancake batter. In fact, I've been doing that for years. It's my favorite way to "sneak" some banana into pancakes for people who hate banana pancakes. (What never made sense was that you can totally taste the banana, but she'd still eat them and then say she hated banana pancakes. ??!!) Adding the mashed banana means you can add less milk (or buttermilk, in this case) and less oil. These pancakes have only 2 tablespoons of oil!
By reducing calories from the oil, I can drown these in coconut maple syrup. #kiddingnotkidding
So I got the idea for the coconut maple syrup from these pancakes. I doctored some pure maple syrup by heating it in the microwave until it boiled, then adding some coconut extract.
(If you haven't ever used coconut extract, you're missing out. OMG people, RUN to the store.)
Of course, I topped these with marshmallow whipped cream too, for authenticity. And chopped macadamia nuts (you can use your favorite nut) AND the syrup.
These are totally low calorie.
I wish.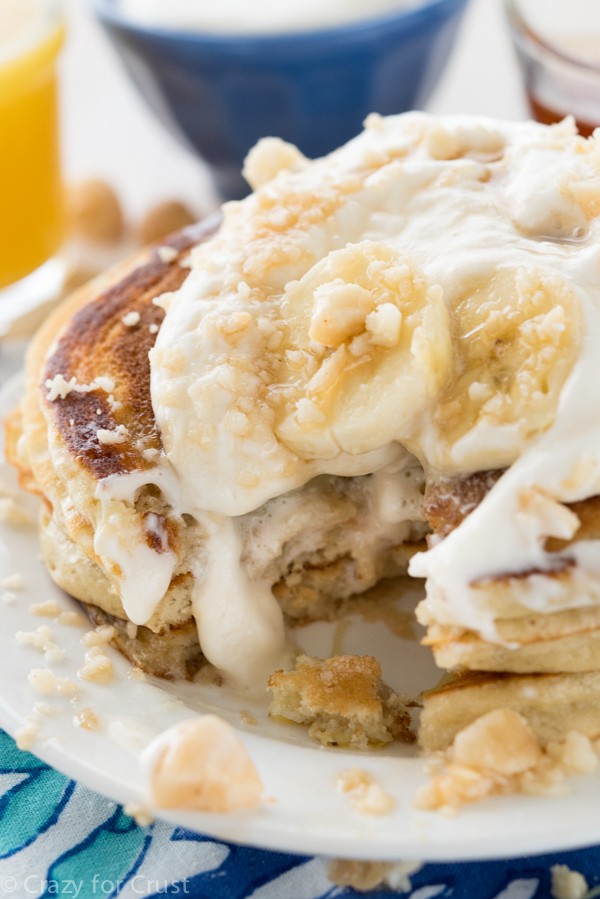 I ate these almost as fast as I ate the ones on Maui. Almost. 🙂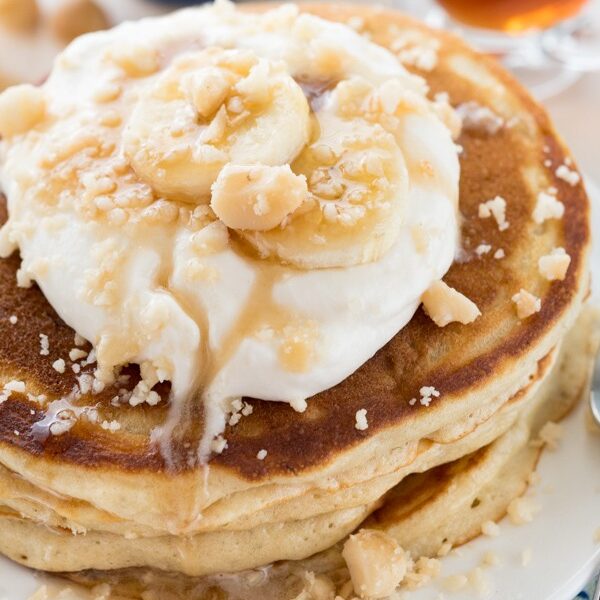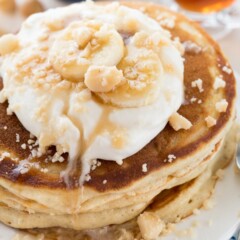 Buttermilk Banana Pancakes with Coconut Maple Syrup
Buttermilk makes pancakes super fluffy and perfect! These Buttermilk Banana Pancakes add some extra flavor with mashed and sliced banana and they're all topped off with coconut maple syrup.
Ingredients
1 1/2

cups

all purpose flour

3

tablespoons

granulated sugar

1

tablespoon

baking powder

1

teaspoon

baking soda

1/2

teaspoon

salt

1 1/4

cups

buttermilk

regular or low-fat

2

tablespoons

vegetable oil or melted butter

2

large eggs

1

medium banana

mashed (about 1/3 cup mashed)

1

medium banana

sliced, optional

1

teaspoon

vanilla extract

1

cup

maple syrup

1/4

teaspoon

coconut extract

Marshmallow whipped cream

or plain whipped cream, optional

chopped macadamia nuts

pecans, or almonds or toasted coconut, for garnish, optional
Instructions
Preheat your electric griddle to 350°F. If you're making these in a pan on the stove, preheat the pan once the batter is ready.

Whisk flour, sugar, baking powder, baking soda, and salt in a large mixing bowl. In a large measuring cup, whisk the buttermilk, oil, eggs, mashed banana, and vanilla extract. Whisk wet ingredients into dry just until mixed. Some lumps will remain.

Ladle pancakes onto preheated griddle after spraying with nonstick cooking spray. I made my pancakes with about 1/4 cupfuls of batter but you can make them however big or small you want. The batter is somewhat thick, so pour the batter then spread it slightly with your ladle or spatula to spread it out.

If you want to add chunks of banana to your pancakes, now is the time to do so. Place 3-4 thin slices of banana on the tops of each pancake. Cook until they're brown on the bottom then flip and continue cooking until done.

To make the coconut maple syrup: heat the syrup in a microwave safe measuring cup or bowl until it just boils (45-75 seconds depending on your microwave). Stir in coconut extract.

Serve pancakes topped with whipped cream, a sprinkling of nuts or toasted coconut, and syrup.

To store: place cooled pancakes between layers of paper towel and store in refrigerator for up to 3 days or freeze for up to 1 month.
Nutritional information not guaranteed to be accurate
Click HERE for more PANCAKE & WAFFLES recipes!
Click here for easy ways to use overripe BANANAS!
Click here for more Brunch Recipes!
Click here to see more of my ULTIMATE COCONUT recipes!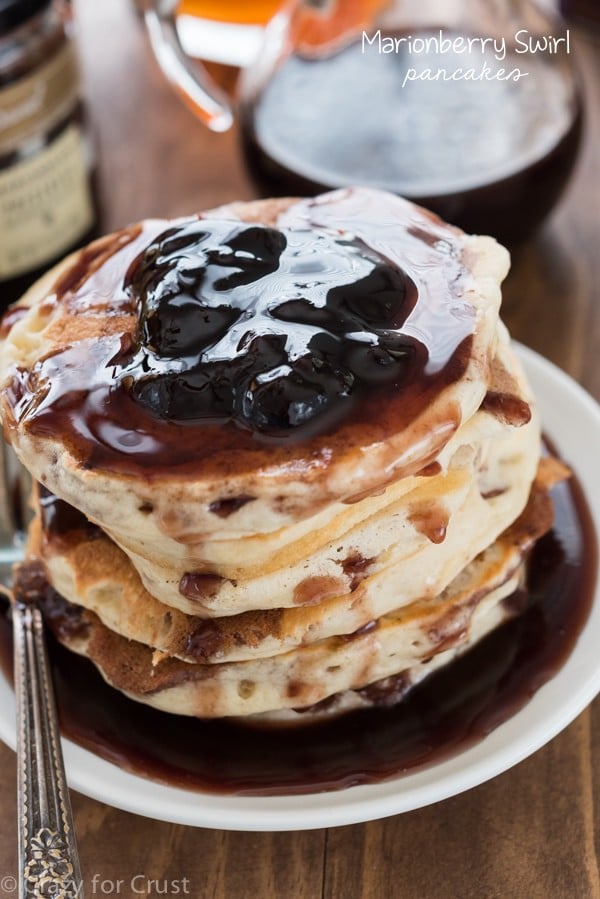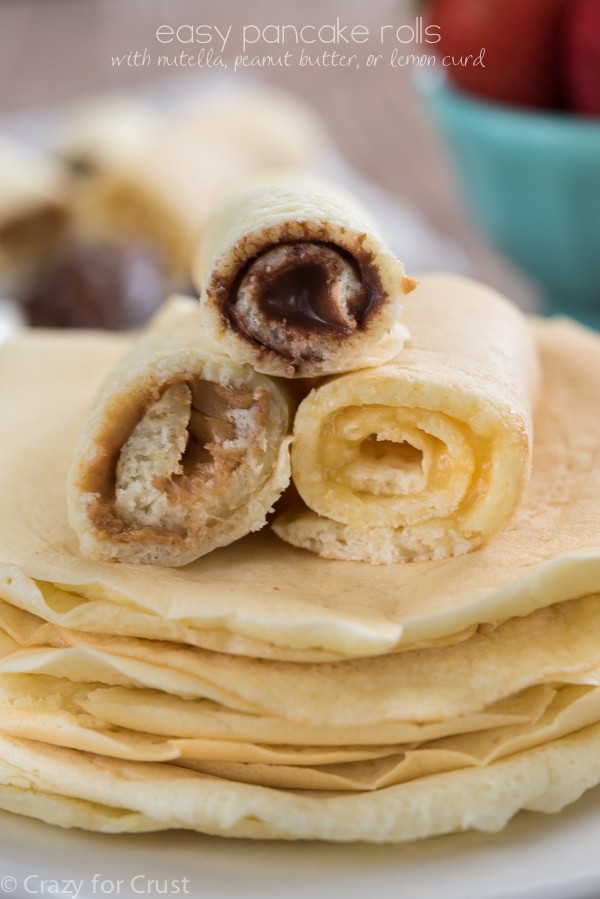 Banana Chocolate Chip Pancakes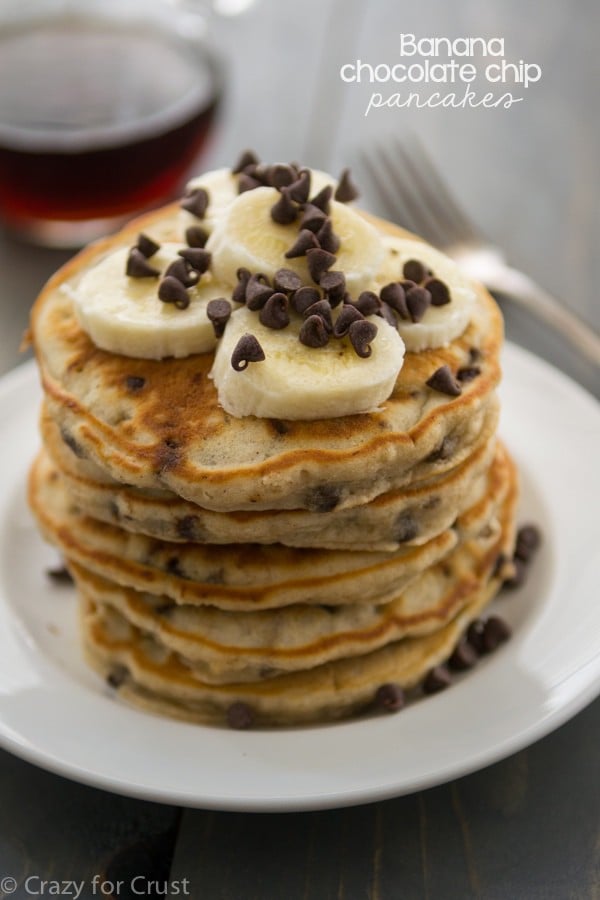 Sweets from friends:
Buttermilk Pancakes with Buttermilk Syrup by Chef in Training
Healthy Buttermilk Pancakes by Amy's Healthy Baking
Chocolate Buttermilk Pancakes by Averie Cooks
Last Updated on February 2, 2023