This post may contain affiliate links. For more information, read my disclosure policy.
A list of healthier and lower calorie desserts that will satisfy your sugar craving without breaking the bank!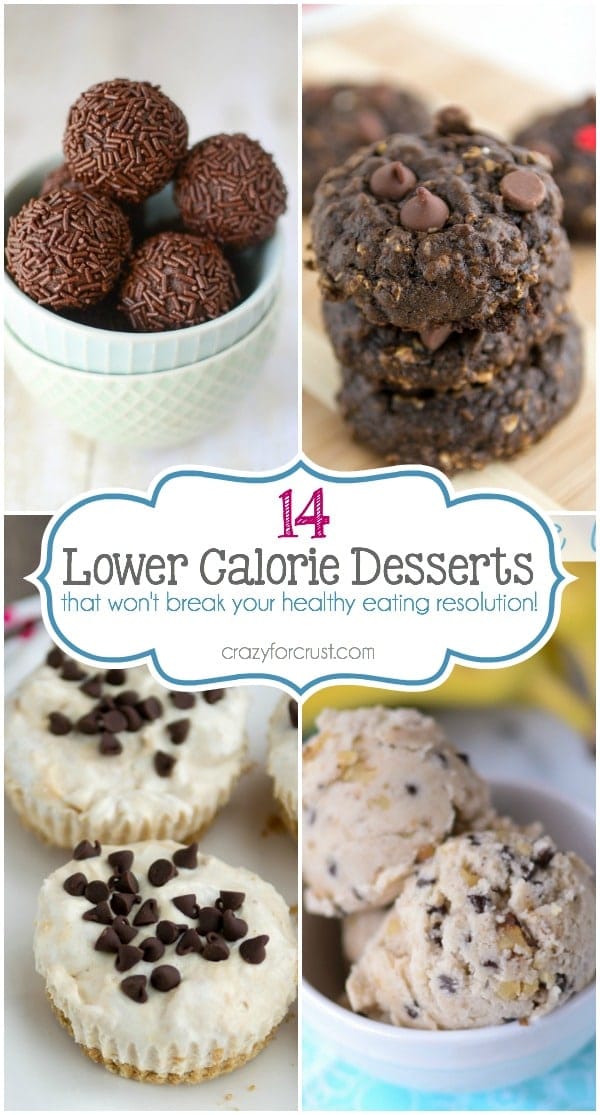 I'm now one week into healthier eating and it's going okay. I'm not doing anything radical, like Whole30 or Paleo or even limiting myself from what I love. I talked about how I don't believe diets work last weekend, so instead I'm just trying to eat right…and eat less.
When it all comes down to it, I'm not a horrible eater. I have a healthy breakfast and after workout snack. Lunches are a challenge because I don't want to spend the time to make anything, but this week I wrote out a plan and am sticking to it. I've always made somewhat healthier dinners filled with veggies so dinner was never a problem. My problems are moderation (I don't adhere by it) and eating dessert/drinking wine after dinner. This week I haven't had anything after dinner, and you know what? I survived. (Of course, the whole wine thing doesn't apply on weekends. 😉 )
Since I bake almost every day (and taste it too) we never have a shortage of treats to satisfy my cravings. The trick for me is only eating a bite…and so far that's working. But, since y'all don't bake like I do, I thought I'd collect a few of my favorite lower-calorie (and sometimes healthier) desserts all in one place. Because even though you're eating right, if you're craving a cookie, you should eat a cookie. Otherwise you'll eat the whole bag tomorrow.
I hope you find some recipes you can make that will satisfy your craving…but not derail your eating plan. And? Many of these are perfect for company. Entertaining (and attending events) is the hardest thing when you're watching what you eat. Volunteer to bring a healthier dessert and you know you won't overeat on the brownies your BFF makes. 🙂
1. Skinny Frozen Peanut Butter Pies: using low-fat and fat-free ingredients to make a lower calorie version of your favorite peanut butter pie.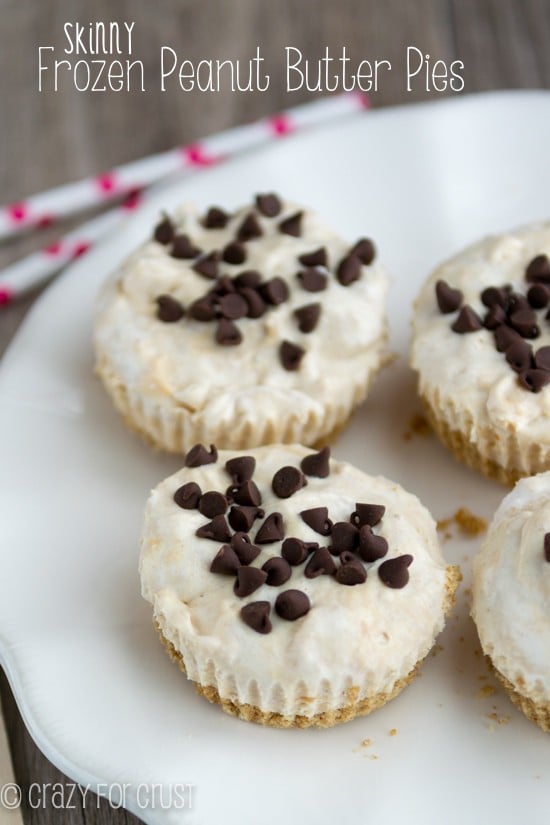 2. Skinny Chocolate S'mores Pie: a low fat crust and lower-fat filling makes this pie a better choice to satisfy your pie craving!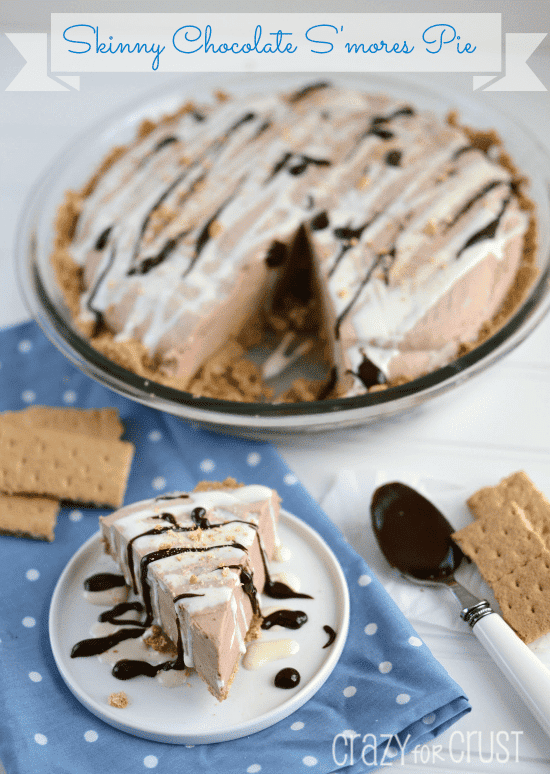 3. Skinny Ice Cream Sandwiches: did you know that bananas, when frozen and blended, become like ice cream? Use low-fat cookies and banana soft serve to make ice cream sandwiches that won't break the calorie bank.
4. Healthier Chocolate Truffles: these have no butter or heavy cream. None! There are only three ingredients and one is a much healthier alternative to the regular truffle ingredients!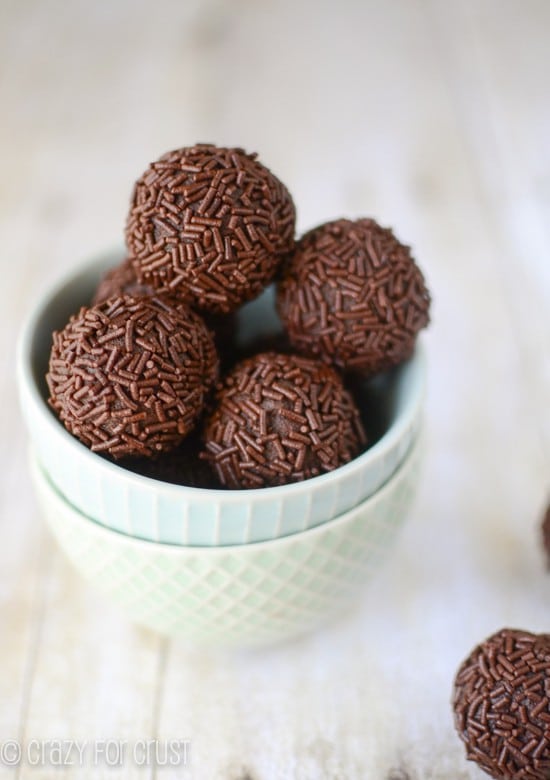 5. Skinny No-Bake Mocha Cheesecakes: lower fat and calorie iced coffee gives a punch of flavor to these no bake cheesecakes.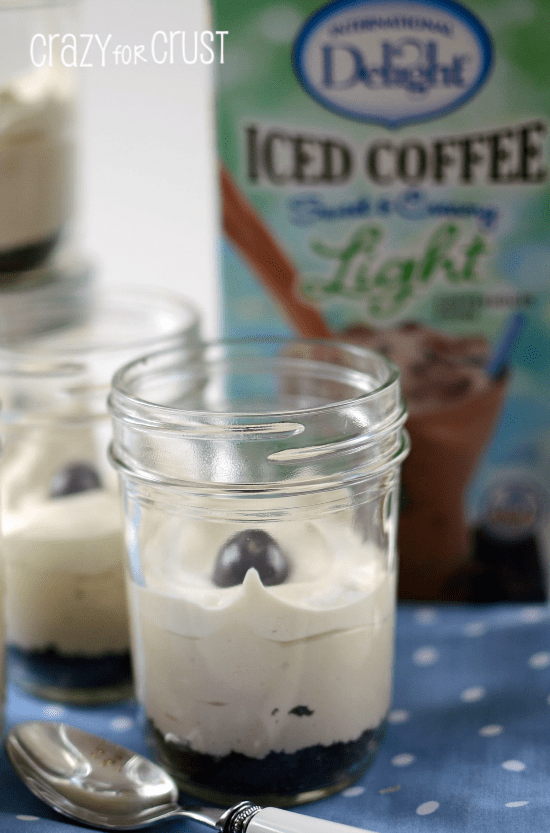 6. Heart Healthier Chocolate Oatmeal Cookies – made heart healthier using better oils, less sugar, and a good dose of oats.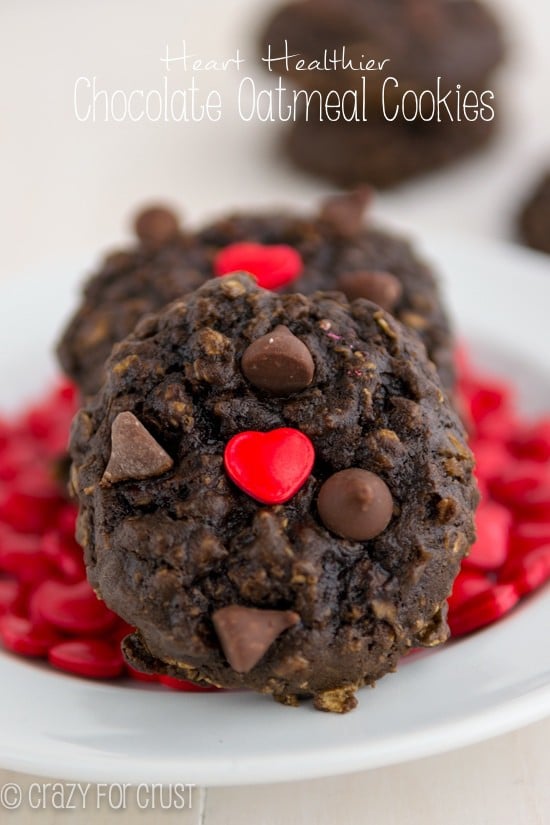 7. Skinny & Easy Lemon Ice Cream: you don't need a machine for this ice cream! Substituting lower fat ingredients makes this easy ice cream rich, thick, and skinny.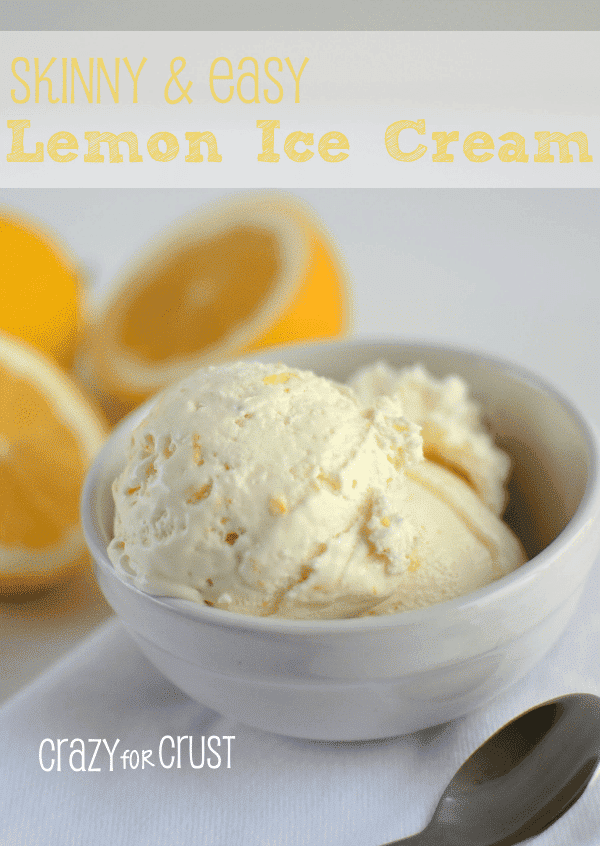 9. Healthier Chocolate Gooey Cake Bars – made with NO butter!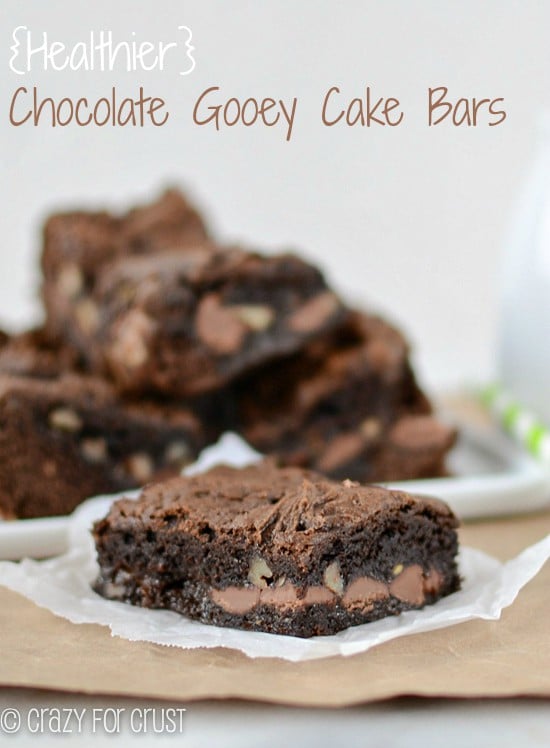 10. Peanut Butter Oatmeal Cookie Dough Truffles – less butter and sugar and filled with oats, these truffles are still dessert but they are better than the real thing!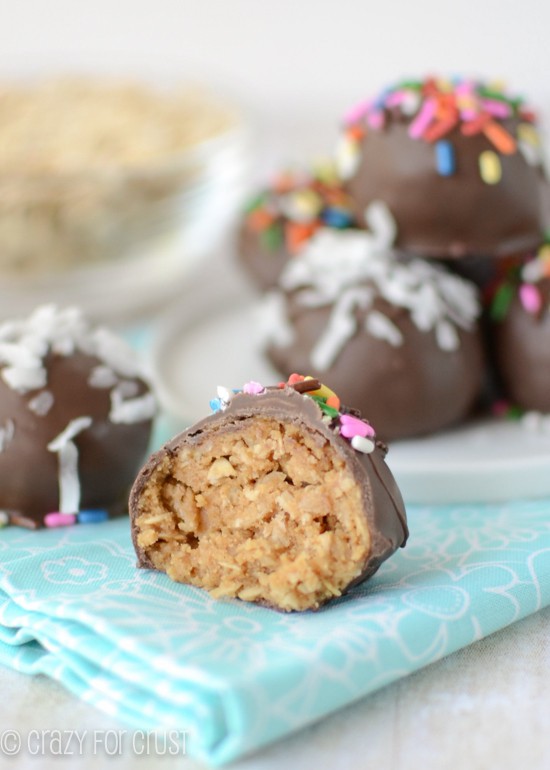 11. Heart Healthy Chocolate Mousse – again with the avocado. I know, don't knock it 'til you try it! It's a healthier way to add fat into your dessert.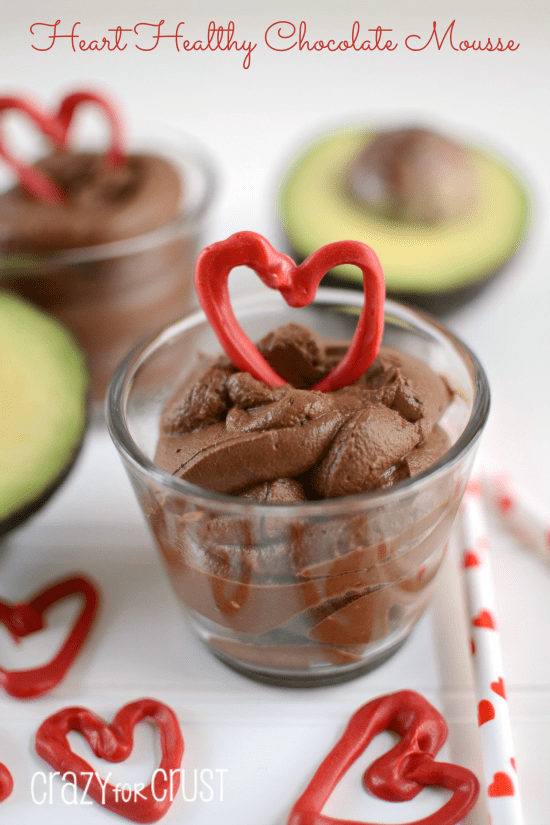 12. Healthy Banana Walnut Chip Ice Cream – frozen bananas turned soft serve, with some of my favorite add-ins. It can be made dairy-free (no "chip") – this dessert is perfect for everyone!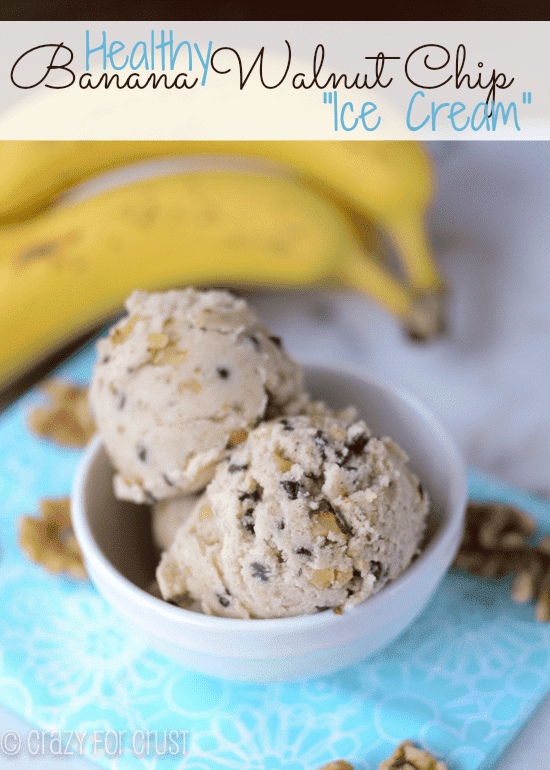 13. Peanut Apple Butter Bites – a healthier snack! I love these frozen for quick afternoon snacks.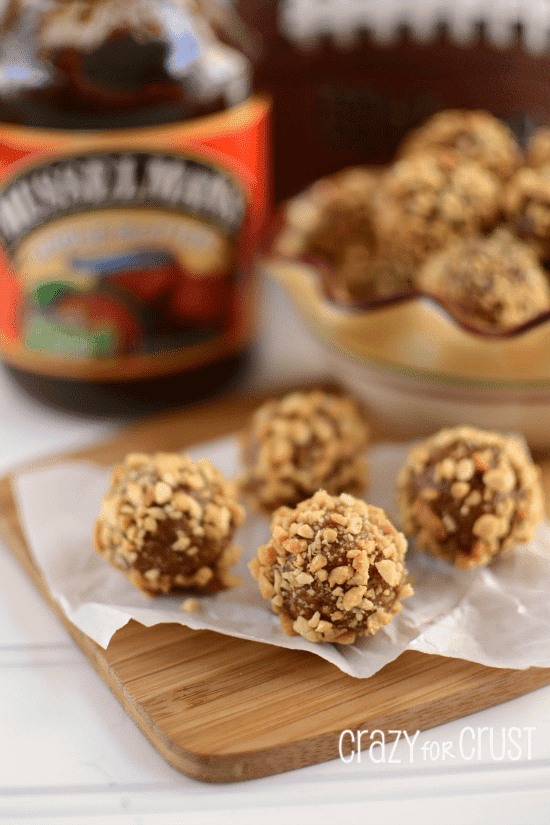 14. Sugar-Free Pumpkin Snack Cake – sugar-free cake mix is made into a healthier cake with less butter than a traditional snack cake.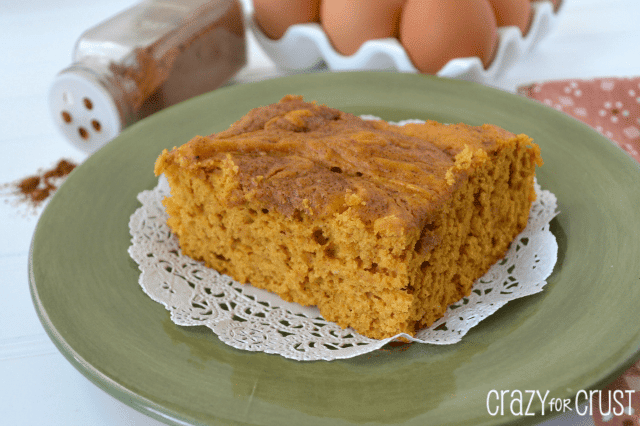 What's you favorite way to enjoy a healthy treat?? (Seriously, I need ideas!)
Last Updated on October 9, 2017