Brownies are good, but sometimes you want a cookie. That's where BLONDIES come in! Blondies are cookie bars that are super fudgy like brownies and you can make them in so many ways.
If you're addicted to blondies like we are, come check out this collection of over 100 blondie recipes! Peanut butter, caramel, cookie butter, chocolate, toffee, pumpkin, apple…there's a flavor for everyone!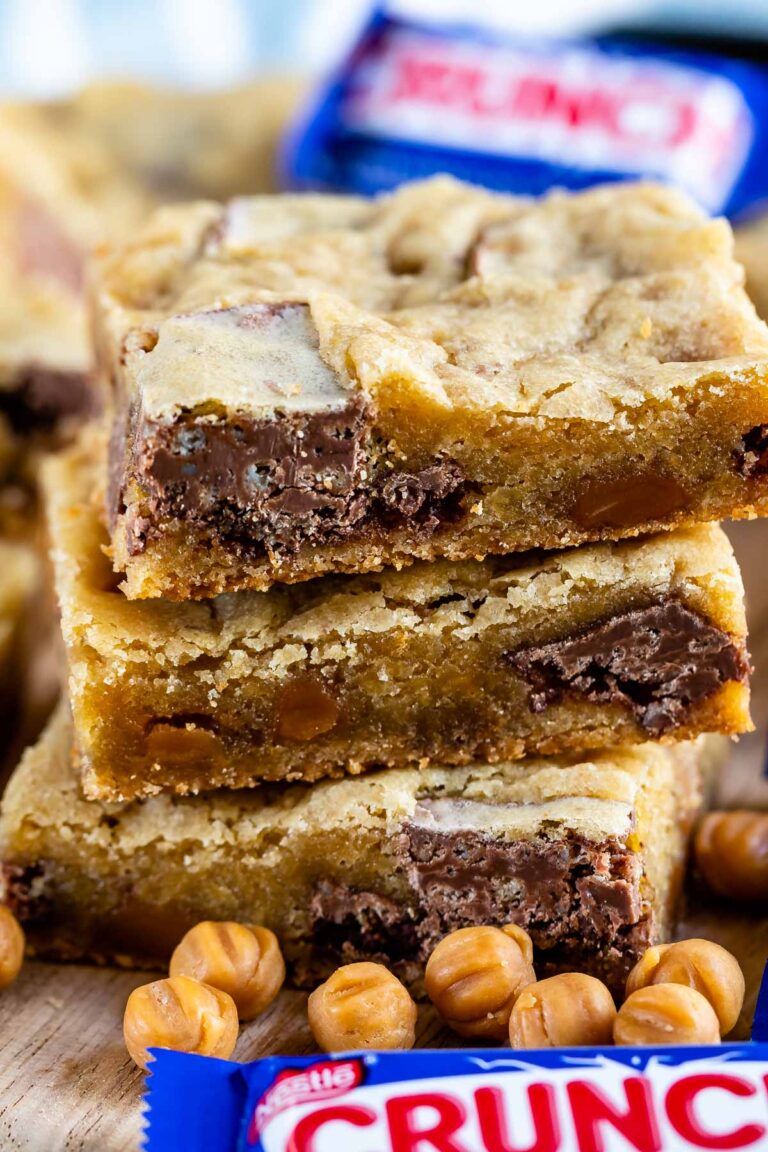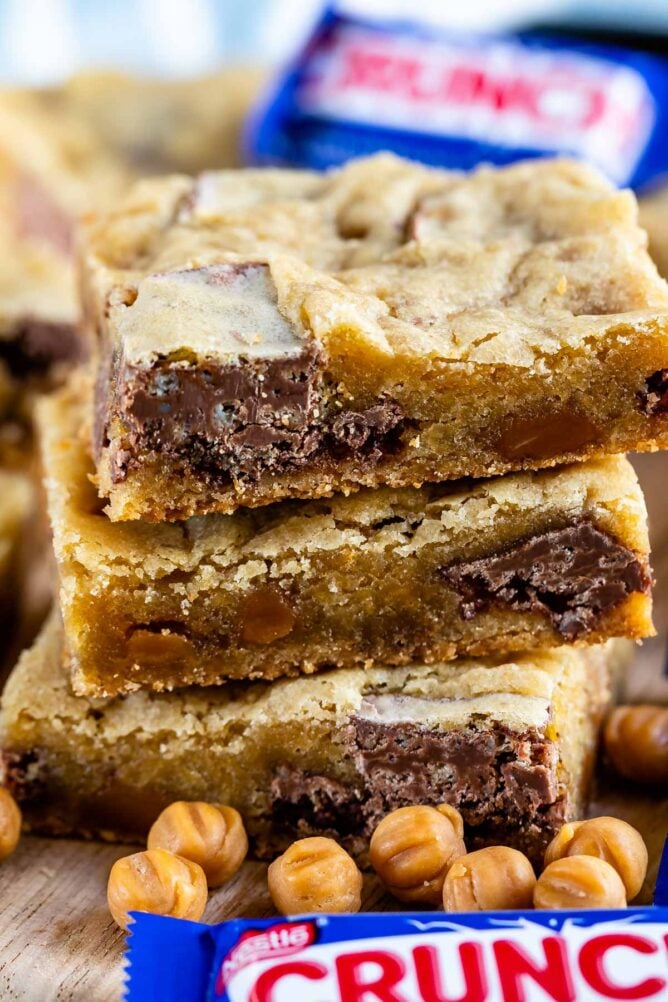 Blondies with Candy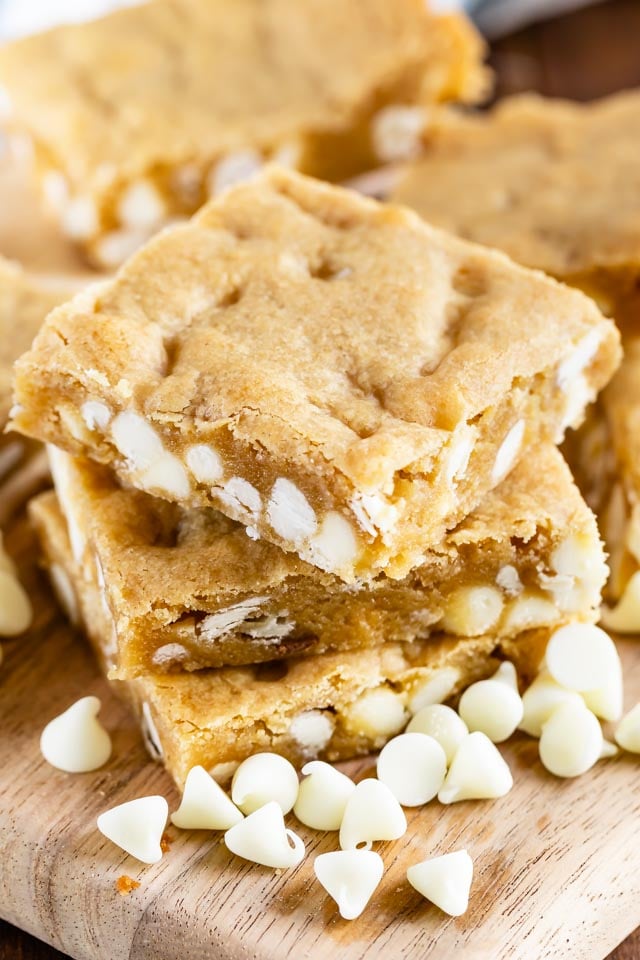 Chocolate Chip Blondies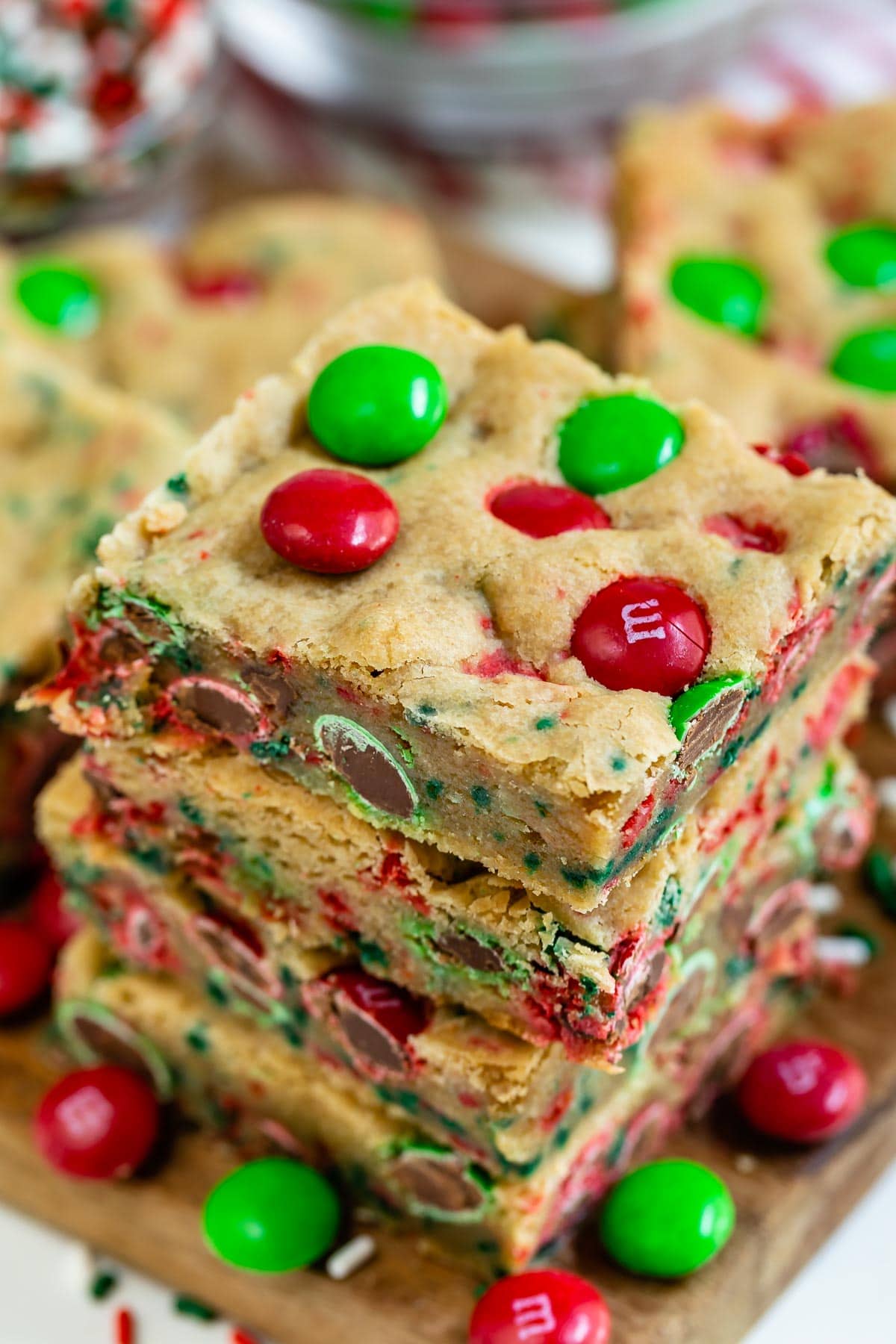 Holiday Blondies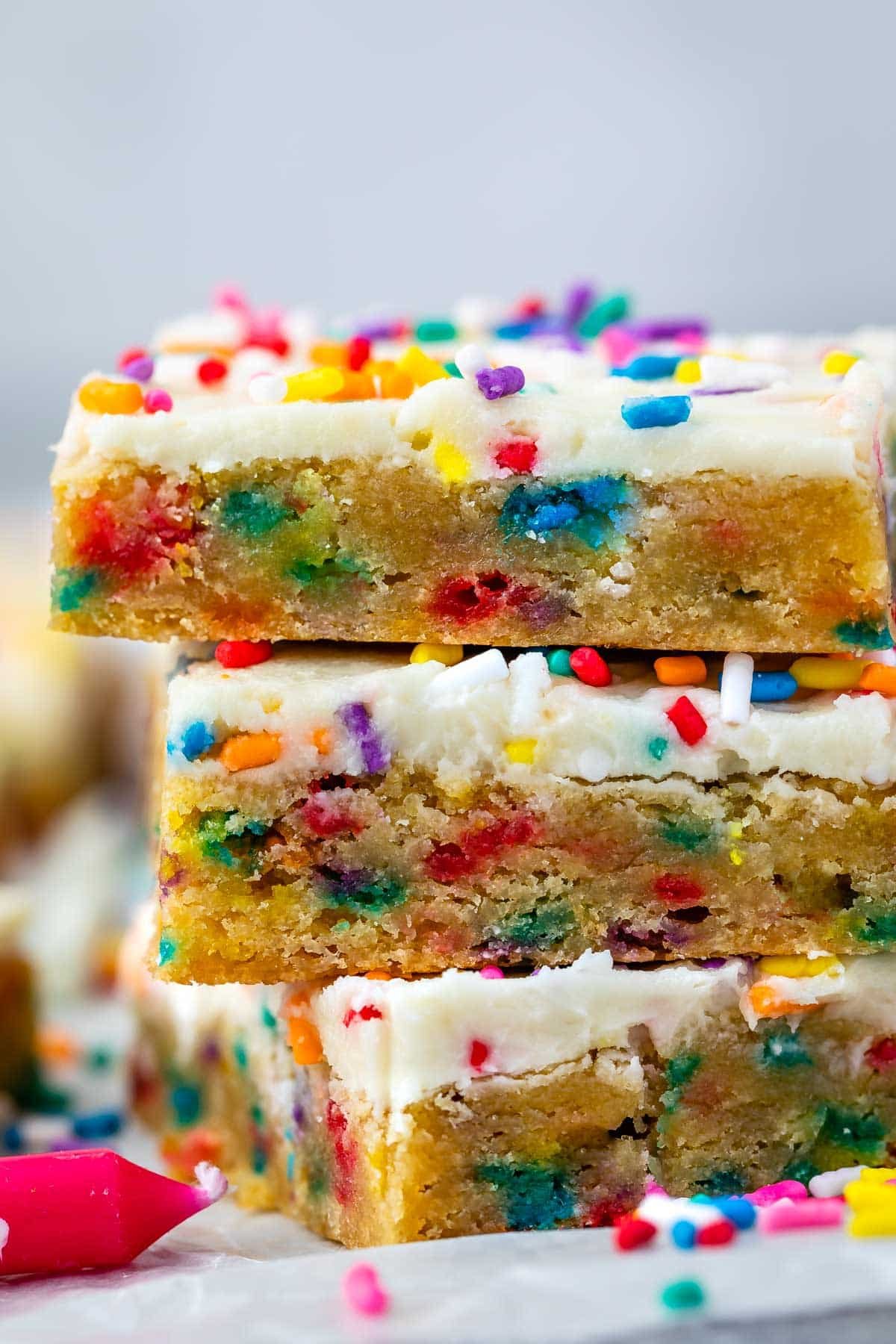 Fun Blondie Flavors
Over 100 blondie recipes for every occasion – holiday blondies, chocolate chip blondies, fun flavors – you'll love these.
Last Updated on January 22, 2023