Toffee Blondies
This post may contain affiliate links. For more information, read my disclosure policy.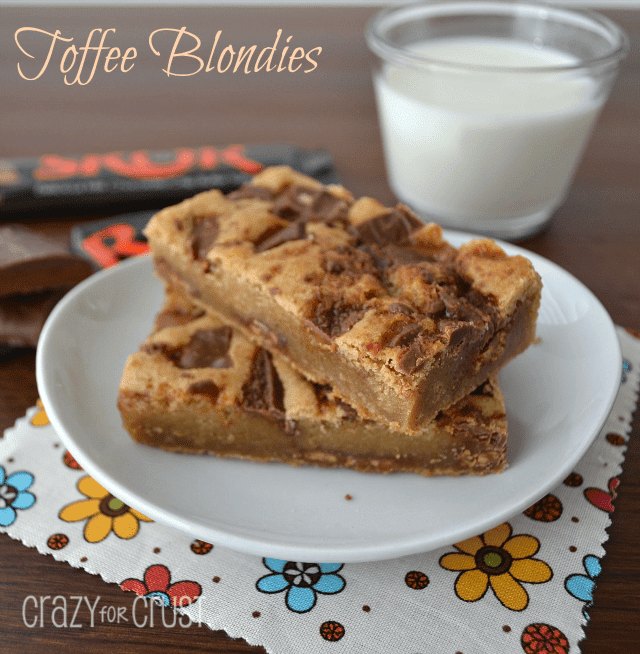 I have a problem. I am addicted to blondies. Like, I could eat a pan with a fork.
And guess what? I'm also addicted to Toffee. Toffee bits, bits o' brickle, Skor Bars, whatever. TOFFEE is one of my kryptonites.
So what do you get when you add blondies + toffee?
The best. Recipe. EVER. Like, these are magic. Magical blondies.
Want the recipe? I bet you do!
I'm super excited! Today I'm guest posting over at Buns In My Oven. I knew I had to bring Karly something superfantasticallyfabulous when I hijacked her blog for the day. These Toffee Blonides (filled with brown sugar, butter, and Skor Bars) sure fulfill that goal!
Go on and get the recipe over at Buns In My Oven. Say hi to Karly for me. 🙂
Enjoy!