Spiral Cookies
This post may contain affiliate links. For more information, read my disclosure policy.
If you're looking for an easy recipe for the holiday, these 4th of July Spiral Cookies are exactly what you need! An easy sugar cookie recipe rolled with red and blue sugar – everyone loves these cookies!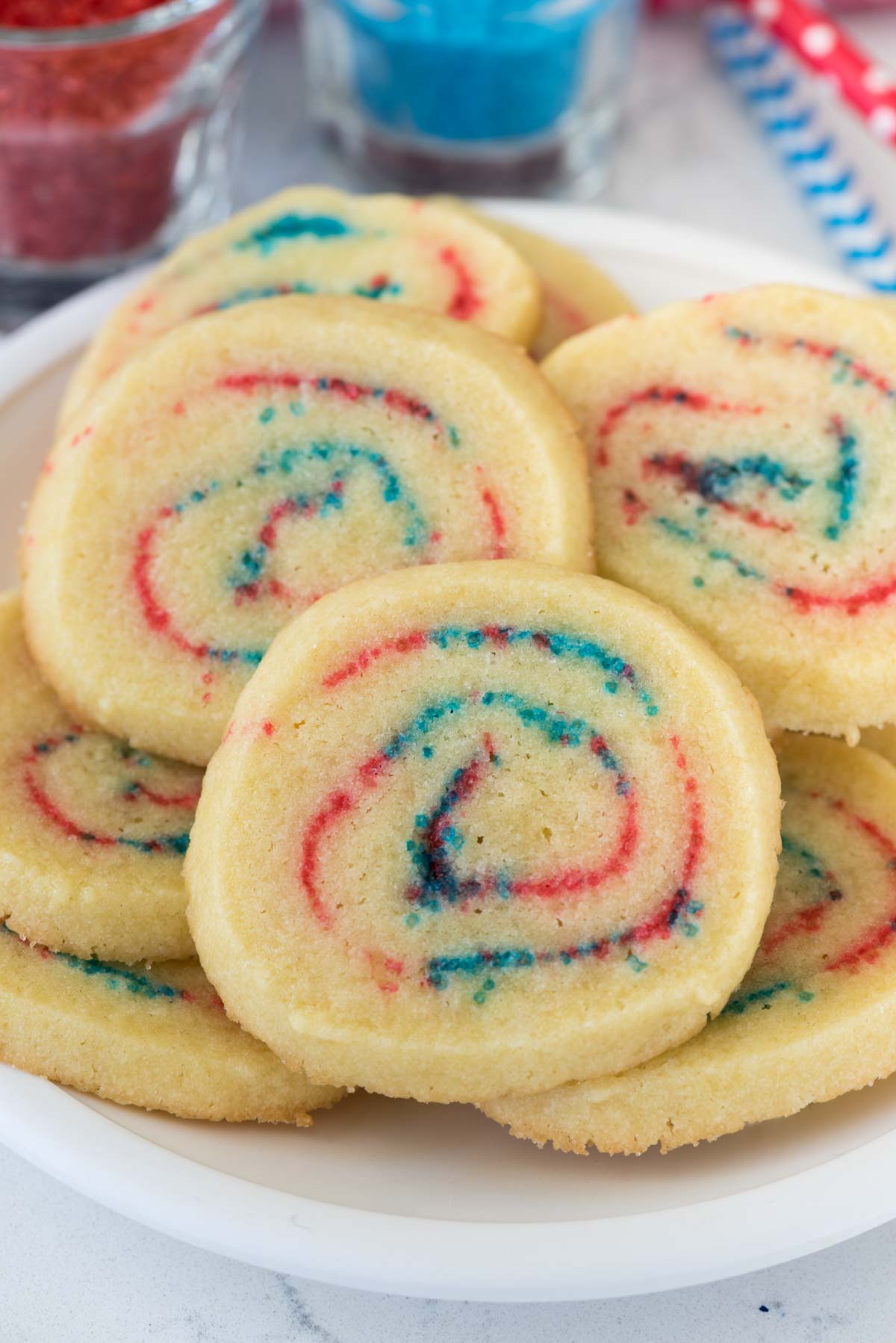 Last weekend we took Jordan to see Mr. Popper's Penguins. I loved that book as a kid. I still remember turning the pages and looking at the illustrations of the penguins in the refrigerator.
There was a short movie that played before the main event. It featured one of the characters from Ice Age. It's hard to explain, but it showed him making various parts of the earth, like the continents and various landmarks. One such landmark was Mount Rushmore. Next to me, I hear Jordan say "hey, that's Mount Rushmore!" I smiled to myself. Hey, my 6-year-old pays attention in school! She learned in Kindergarten about Mount Rushmore! I wondered if she knew the presidents names, too. What a smart kid!
After the movie we went to dinner where I mentioned this to my husband. He asked Jordan, "did you learn about Mount Rushmore in Kindergarten?"
Her answer? "Nope. I learned about it on Phineas and Ferb. They tried to put Candace on the mountain."
So much for being so smart in school. All my Kindergartner ever wanted to know she learned by watching the Disney Channel. All those hours weren't for naught after all.
Speaking of Mount Rushmore, the Fourth of July is right around the corner.
Enter these red, white, and blue cookies.
(Watch me make them in full on my YouTube Channel! Don't forget to SUBSCRIBE for more videos.)
I made these spiral cookies a few years ago for the 4th and they were a huge hit. They disappeared quite quickly. I've been making them ever since. They are super easy and super yummy. I think the almond extract adds a little extra to the cookie. (You can sub vanilla if you don't like almond.)They are quick and easy to eat and very portable if you are having an outdoor event or need to travel with them. And the best part about them is that you can change out the colors for different holidays (red/green for Christmas, orange/black for Halloween…)
What I love about making these cookies? Is that there is no mess! You roll out (or use your hands to press) the dough between two sheets of plastic wrap or wax paper. There is enough butter in the dough it doesn't stick. No messy flour clean-up. That's my kind of cookie. Then you just slice and bake. Easy peasy.
This is the first of a few 4th of July recipes I'll be sharing. I'm learning to plan ahead.
Excuse me while I go put on another Phineas and Ferb for Jordan. It's summer and I don't want her to loose her school skills. Disney = Educational, you know (wink, wink).

Servings: 40 cookies
4th of July Spiral Cookies
These 4th of July Spiral Cookies are perfect for the holiday! An easy sugar cookie dough recipe is rolled with red and blue sugar to look like a firework! Everyone loves these cookies!
Ingredients
1 cup sugar
1 cup unsalted butter — softened
1/2 teaspoon almond extract
1 large egg
1/2 teaspoon salt
2 1/4 cups all-purpose flour
About 1/4 cup red colored sugar
About 1/4 cup blue colored sugar
Instructions
Cream sugar and butter in the bowl of a stand mixer fitted with the paddle attachment. (You can also use a hand mixer.) Add almond extract, salt, and egg and mix until combined, scraping down the sides of the bowl as needed. Slowly stir in your flour and mix until just combined.

Divide dough into two pieces. Place one half on wax or plastic wrap spread out on your counter. Cover the top with another sheet of wax paper or plastic wrap. Use your hands or a rolling pin to press the dough into a 8-inch rectangle (oblong is fine). Alternating colors, sprinkle sugars in lines across the dough. Use the bottom sheet of wax paper or plastic wrap to help you roll the dough. Repeat with the second half of dough. Wrap rolls in plastic wrap and place in refrigerator until firm, about 1 hour (overnight is fine).

Heat oven to 350°. Slice rolls of cookie dough into 1/4-inch slices. Place on cookie sheets lined with parchment paper or a silpat baking mat.

Bake 6-9 minutes until the edges begin to brown. You may want to rotate the cookie sheets halfway through baking. Cool 1 minute on cookie sheet and then remove to a cooling rack. Store in an airtight container for up to 3 days or freeze for up to one month.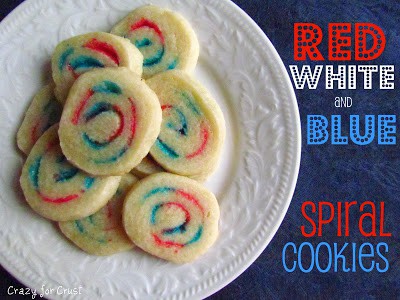 See how far I've come: Original image 2011, updated 2016.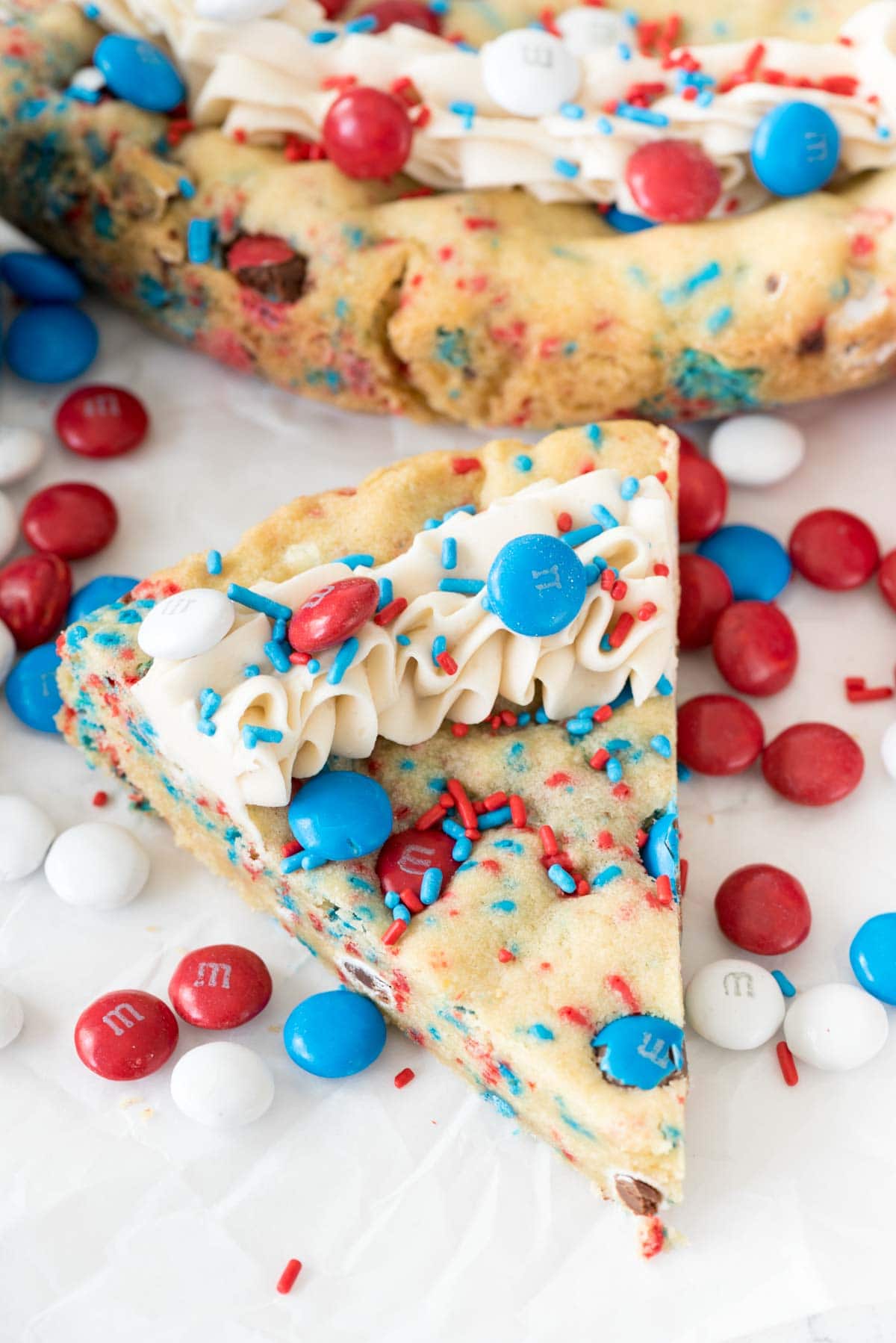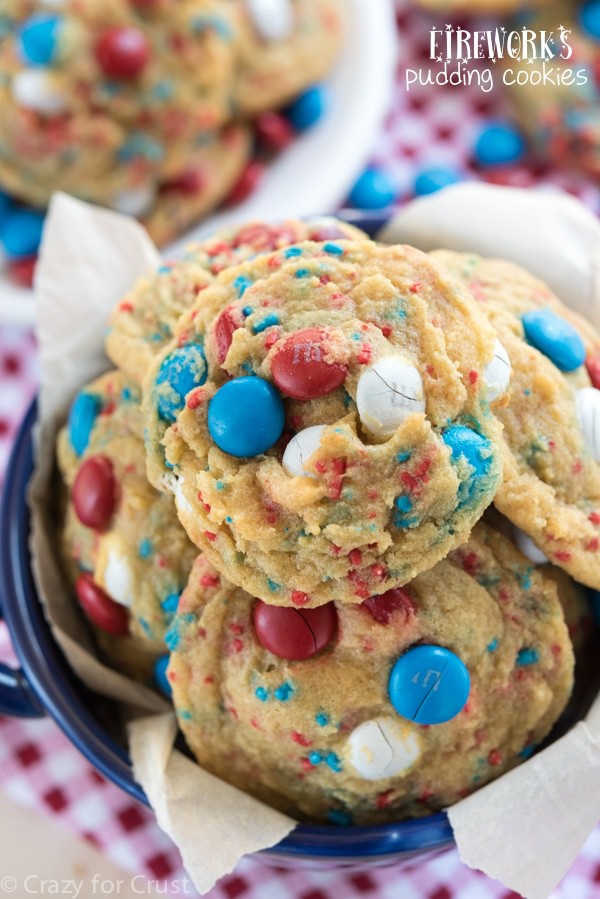 Peanut Butter Sprinkle Cookies