This post may contain affiliate links. For more information, read my disclosure policy.
If you've ever thought about sending cookies in the mail to friends and family but wonder how it all works, I'm here to show you the best way to send cookies in the mail.
Find out the best cookies and treats for shipping, how to package them, and tips for ensuring your loved ones get a fresh homemade treat! It's such a wonderful way to surprise the people you care about and now you can ship your sweet treats with no worries.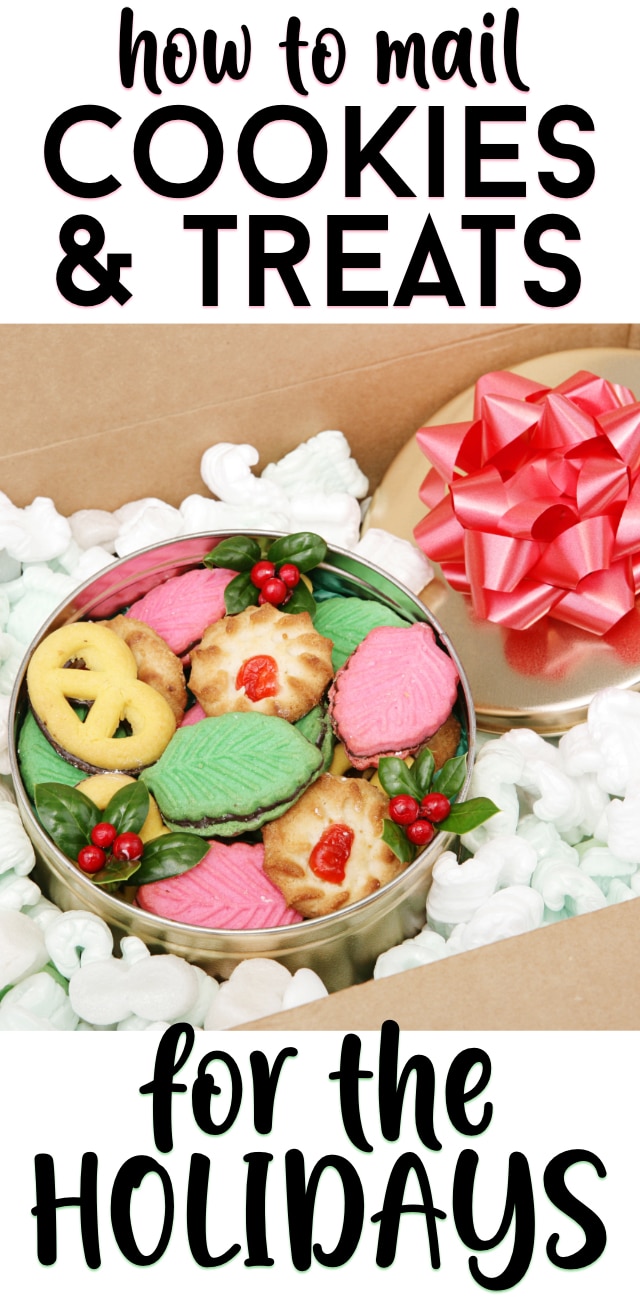 I don't know about you, but getting a box of homemade cookies in the mail is always a wonderful surprise! It's something I love to do, too, and I've learned a lot about the best way to ship homemade baked goods.
I'm sure your biggest worry is sending cookies is that the end up a crumbled mess, but with the right steps and care in packaging your cookies you can feel confident they'll arrive fresh and in one piece! Some cookies and treats are better for shipping than others so keep reading to learn which ones ship well and my best tips for preparing them for shipment.
Can You Send Cookies in the Mail?
Yes, you can mail cookies! You can mail them via USPS, Fedex and UPS and, depending on how fast you want them to arrive, you can choose expedited shipping.
You want your cookies to arrive fresh so I recommend using, at a maximum, three to four-day shipping depending on the kind of cookie you're sending. Any longer than that you risk them not being fresh when they arrive.
What Cookies are Best for Shipping?
The best cookies for sending are ones that are sturdy and not filled with cream, whipped cream or other filling that will go bad without refrigeration. Also, cookies with frosting may not keep well or might get smooshed during shipping so unless you use a frosting that hardens (like royal frosting) I would skip the frosting.
Basically, you want to consider the following when choosing your cookies or other treats to ship:
Does it keep well for several days?
Does it have a filling that will go bad if not refrigerated?
Will easily break or shatter during shipment?
Can it melt or soften if it gets too warm?
Will its decorations (i.e. frosting) hold up if it's jostled?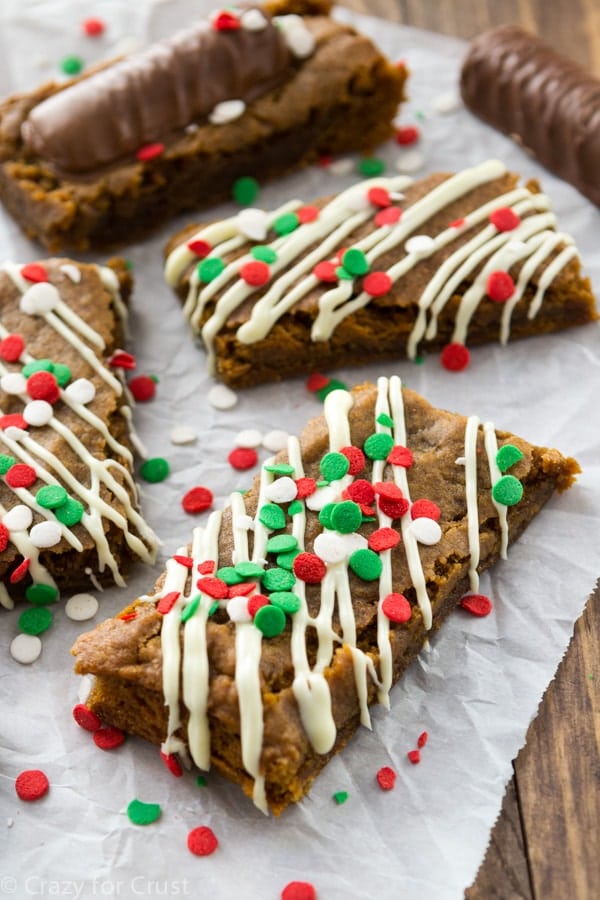 Keeping all of those tips in mind, here are a few of my favorite kinds of cookies to ship:
Gingersnaps
Sugar cookies (either plain or iced with royal icing)
Biscotti
Sandwich cookies that have shelf stable fillings
Should I Freeze Cookies Before Shipping?
Unless you can keep them frozen while they ship, I don't recommend mailing frozen cookies. They will most likely thaw during shipment which can cause them to spoil from the excess moisture or they will show up soft and, well, yucky.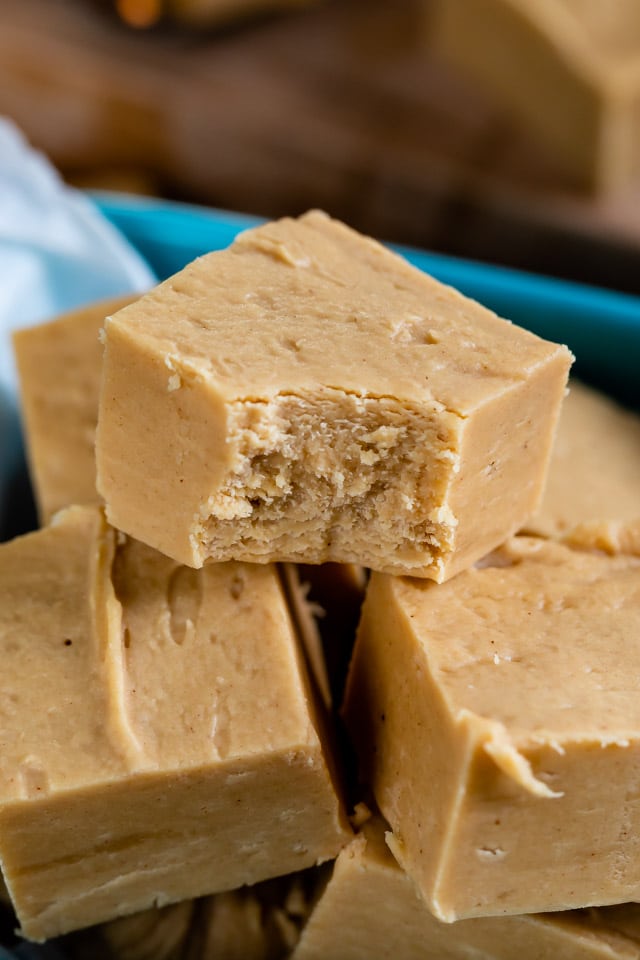 What Other Treats Can I Mail?
There are also a lot of other treats you can send in the mail! Homemade fudge, homemade candy and candied nuts and popcorn are all things you can package and mail.
Dessert Bars: Similar to cookies, there are dessert bars that hold-up better to shipping than others. Brownies, blondies, sugar cookie bars (be careful about the frosting, though), chocolate chip cookie bars and other sturdy dessert bars are the best choice for shipping. Avoid anything with gooey parts (like soft caramel, chocolate, etc) or ingredients that don't keep well outside the refrigerator.
Homemade Fudge: Fudge is great for shipping because, depending on the recipe, will keep well for up to two weeks. The only thing to consider is the temperature when you ship it. If it's hot and humid the fudge may sweat and melt during shipping so keep this in mind depending where you live and what time of year you are shipping it.
Homemade Candy: Like fudge, homemade candy can be shipped, too, but be cautious when sending something that easily melts. Chocolate candy can be tricky when it's hot as well as other types that melt when they get too warm. Hard candy usually ships well, but be sure it's sturdy and not too delicate otherwise it can break.
Nuts and Popcorn: Nuts are very easy to ship and homemade popcorn is, too, as long as it's packaged correctly (more on that in a minute!)
How to Mail Cookies and Keep Them Fresh
Picking your treats and cookies for shipping is just the first step! Packaging them properly is so important – you don't want all of your hard work to go to waste because they weren't packed carefully.
Before you do anything make sure your cookies or other desserts are completely cooled before you pack them. If you pack them warm, moisture will build up in the package and change the texture and they will spoil sooner.
Choose a plastic air-tight container to store the cookies and treats. Flimsy decorative boxes – as cute as they might be – are not the best choice because air is the enemy of freshness. Also, plastic will protect your cookies in the very likely event that the shipping box is tossed, jostled, rammed or otherwise man-handled during shipment. You can use metal or tin containers as long as they are airtight or, if you're not sure, you can wrap the cookies before you place them inside.
Choose a container that is big enough to hold the treats without a ton of extra room. You don't want them cramped, but they should be snug so they don't rattle around during shipment.
If you are sending different kinds of treats you should store them in separate containers especially cookies that have different moisture content. Softer cookies will stay softer if they are stored separately from crispy/drier cookies and vice versa. If you store moist cookies with dry ones the dry ones might end up soft by the time they arrive.
For cookies, fudge, dessert bars, and candies that have a tendency to stick to each other I recommend either wrapping them individually in plastic wrap or layering them with pieces of wax paper in between each.
For nuts and popcorn, choose a sturdy airtight container. This is especially important for homemade popcorn because it will go soft pretty quick if it's exposed to air.
It's a good idea to label the containers, too, so your recipient doesn't have to guess what they are.
Choosing and Packing the Shipping Box
Once your cookies and treats are snug in their air-tight containers it's time to package them in the shipping box.
Obviously, the size of the shipping box will depend on how much you're sending! The best rule of thumb is to choose a sturdy box that is big enough to hold the goodies with enough space to fill in with packing materials. Plan to have at least two inches of space all around your goodies that you can fill in with padding.
First, place two inches of packing material in the bottom of the box. You can use crumbled up packing paper, packing popcorn, bubble wrap or other material that's suitable for shipping.
If you're feeling extra cautious, you can wrap your cookie box in bubble wrap and secure it with tape before placing it in the box.
Place your treat containers in the box and place packing material in between them and around them so they aren't touching each other or the side of the box.
Fill the empty spaces on the sides and fill the rest of the box with your packing material. You know you've done a good job if you can't hear any rattling when you shake the box.
Secure the shipping box with heavy duty tape. It's a good idea to mark the box "fragile" and "perishable". It might keep the shipping people from being too rough and it will also alert your recipient that they should open the box right away.
Secure your shipping label on the box and your cookies are ready to ship!
Cookie Delivery Tips
As much fun as it is to surprise someone with a cookie care package, it is a good idea to let them know you've sent some delicious treats! That way, they'll know to open it right away and you can also confirm they will be home to receive the package. If they'll be out of town you definitely want to wait to send the package!
Nothing says "love" than a box of homemade cookies on the doorstep, so if you've been thinking about sending care packages or delicious holiday treats I hope you've found these tips helpful!
Have you made this recipe?
Tag @crazyforcrust on Instagram or hashtag it #crazyforcrust
Last Updated on March 6, 2021