This post may contain affiliate links. For more information, read my disclosure policy.
If you're not sure about how to make pie, follow my pie baking tips for guaranteed success! I've been making pie from scratch professionally for over 10 years and have tons of tips on how to do it – easily. I promise YOU can make pie!
1. Start with COLD Ingredients
The most important pie baking tip: No matter what kind of crust you're making (all butter or one with shortening), you want to start with ICE COLD ingredients. This is what helps create a flaky dough!
Dice your butter or shortening and then refrigerate them until right before making your crust.
Add ice cubes to your water to keep it cold.
2. Use a food processor
Less mess and less guesswork!
You'll use less flour making your dough more tender
Makes it SO much easier than doing it by hand.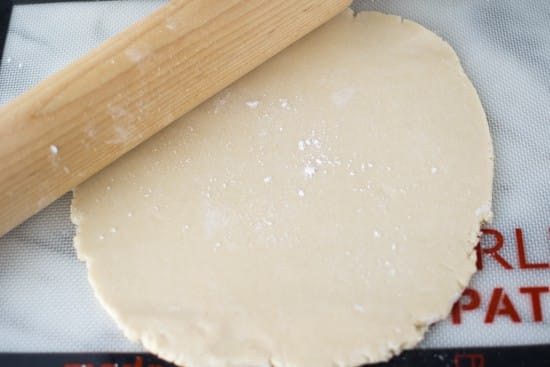 3. Learn to roll out dough EASILY
Just like I do with my cut out sugar cookies, I roll out pie dough before I chill it. It makes it easier to roll at this point so there is less tearing (and less swearing, by me).
I use two sheets of wax paper and roll the crust between them. This prevents sticking and I use less extra flour. Less flour = more flaky crust.
4. Use cornstarch to thicken fruit filling
I've made lots of fruit pies over the years and I've tried both flour and cornstarch as thickeners. I've found that cornstarch works the best!
Dusting your berries or fruit with cornstarch will help your pie end up thicker than if you use flour. But there are also a few other tips I suggest:
Make sure your ratio of sugar to berries is right. I love my normal ratio (5 cups berries to 2/3 cup sugar) because too much sugar will make a wetter pie.
Always thaw frozen fruit and make sure to drain your fruit well.
If your filling sits at all before adding it to the pie crust, it'll weep. Drain that first!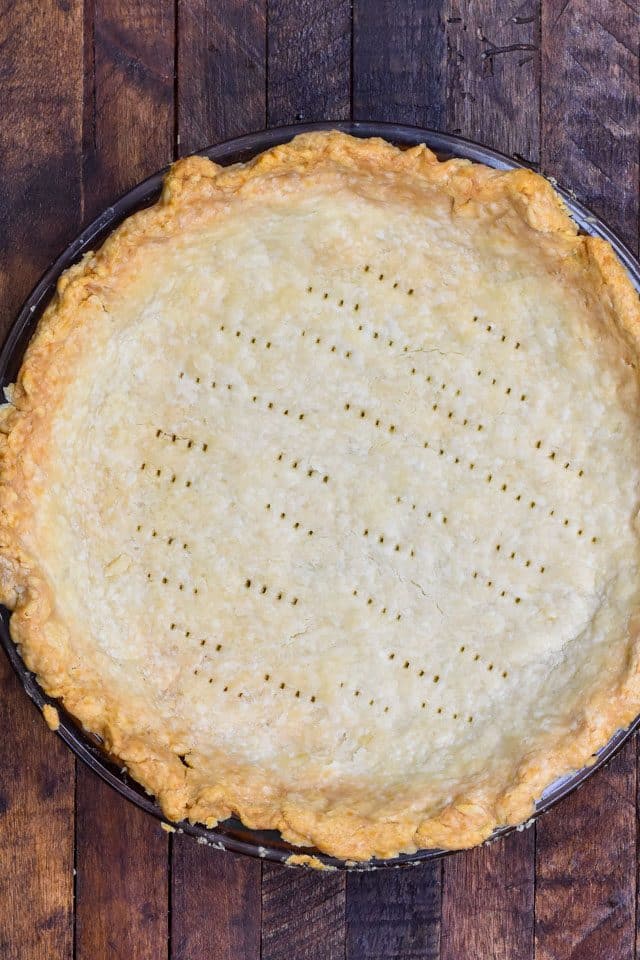 5. COLD crust bakes best
Your pie crust should go into the oven COLD, no matter what pie filling you're using.
If you're making a baked pie, make the crust and put it in the pie plate before making the filling. Chill it until ready to bake.
If you're making a filled pie (blind baking the crust), for SURE it must be cold. I actually prefer to bake from frozen so that the crust doesn't fall down the sizes or shrink.
6. Get a golden crust
If you want your top crust be more golden you can do the following:
Brush the top with egg wash
Add sparkle: Course sugar, for crunch
Add sparkle and flavor: sprinkle the dough with Cinnamon sugar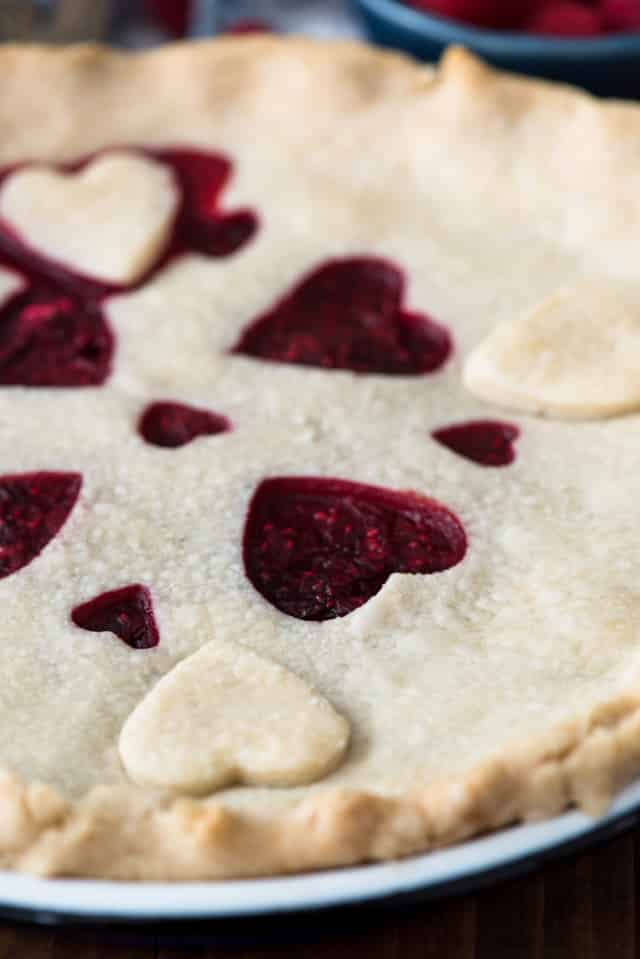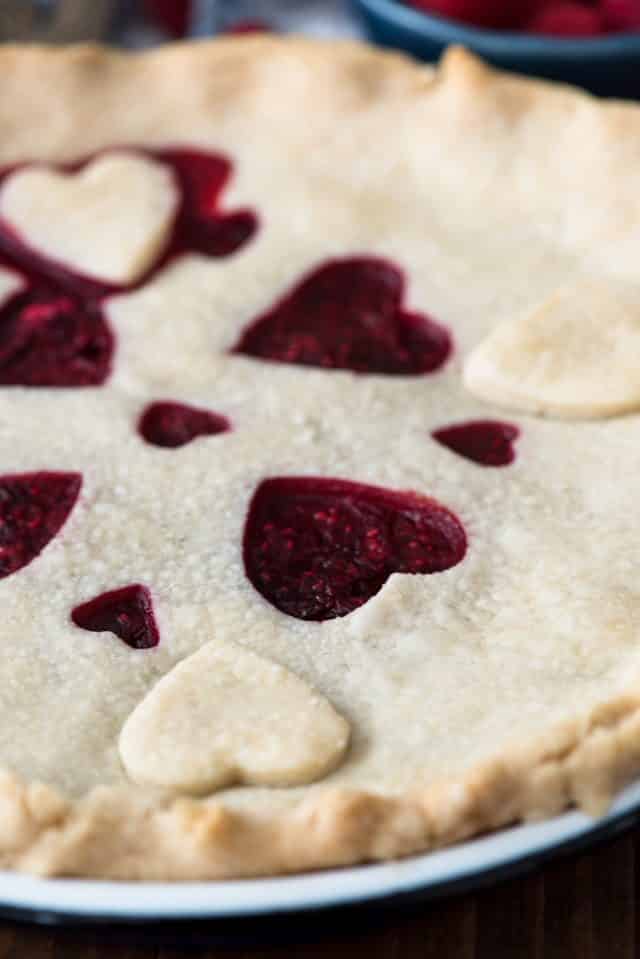 7. Vent a double crust pie
For the easiest vent method, top the pie with the top crust then cut for slits in the crust.
This is also where you make a decorative pie crust using cookie cutters of shapes or letters.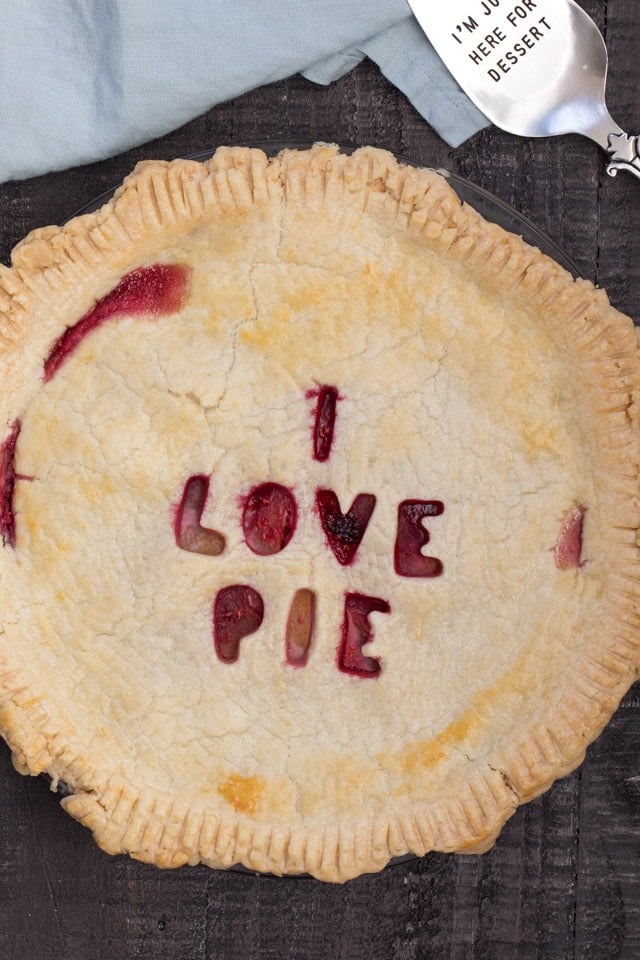 8. Protect your edges
It's super important to use a pie crust shield or cover your edges when baking your pie, especially if your pie has a long bake time.
I'm pretty sure people don't love pie crust because they don't protect their crust; it burns or gets overdone and that doesn't taste good at all!
Buy a pie crust shield off amazon – they're cheap and easy to use or
Cover the edges with strips of foil as shown.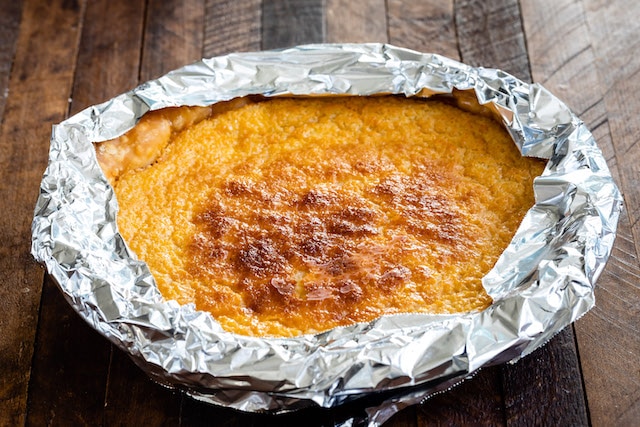 10. Avoid a soggy bottom
Bake your pie for 10-15 minutes at 425° then lower the oven temperature to the recipe directions. This helps get the bottom crust cooking so you have a fully cooked pie.
11. How to know when pie is done
How do you know if your pie is done? A lot of times, you can tell by the jiggle.
For custard and pecan-like pies, the pie will look just a bit jiggly in the center. That's how you know it's done! It will firm as it cools.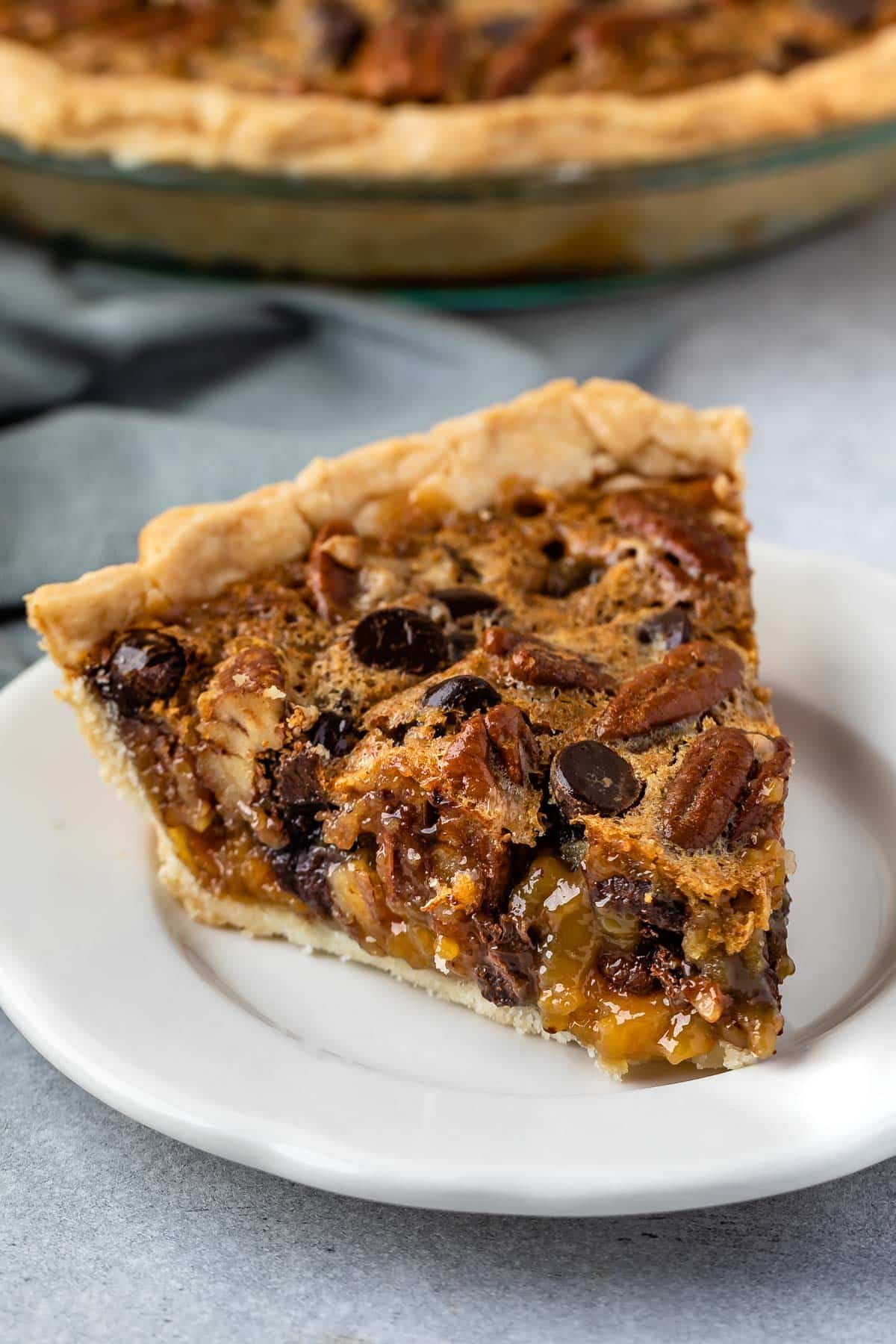 12. Don't slice a hot pie!
Want your pies to slice pretty? CHILL THEM first!
A pie is less likely to fall apart and weep if its cold. You have to at least let it cool completely before slicing but for fruit pies and custard/pudding pies, it's a sure bet to chill them before cutting.
13. Semi-homemade is FINE!
I love my all butter pie crust recipe but if you're in a pinch – use semi-homemade! A Pillsbury refrigerated pie crust is just fine – it's easy to use and tastes great. I prefer refrigerated over frozen because I find the frozen ones break a lot.
Other pie baking tips:
My favorite pies:
Last Updated on March 15, 2023