Triple Coconut Cupcakes
These Triple Coconut Cupcakes are perfect for the major coconut lover! Coconut flavor explodes in the cake, the filling, and the frosting!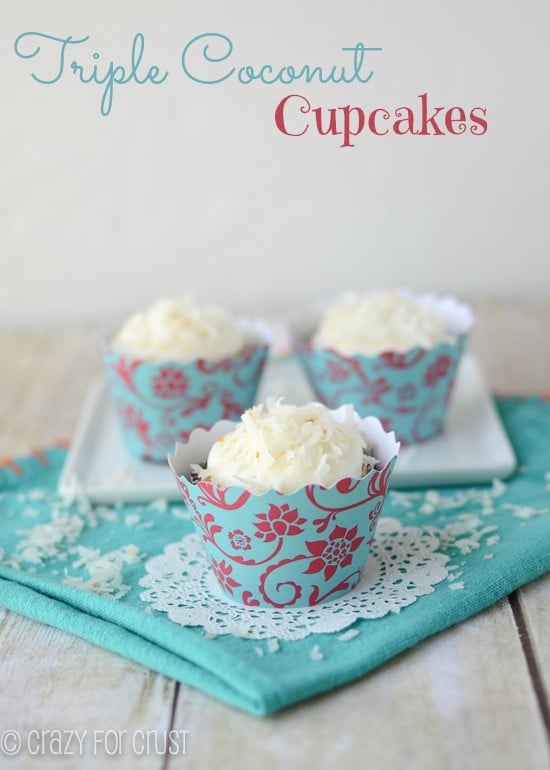 I've never been much of a fashionista. I don't understand how to be adventurous in clothing and how things match. I'm that girl who goes to Old Navy and buys four of the shirt in different colors because I liked the way the first one fit.
I have 4 black t-shirts in my closet and two gray ones. If I was given the choice, I would wear one of them every. single. day. I dress them up by wearing a different colored layering tank underneath.
On days where all I do is go to drop-off and pick-up, I have to force myself NOT to wear sweats.
So, it's strange to me how I got Jordan: the fashionista daughter. Every day is a dressing adventure for her, from tip to toe. It's all a package: hair, jewelry, clothes, shoes, sweater. I have no idea where she got this sense of style. But I'm glad she has it!
In my photo shoots, you can probably tell I'm much the same way. Some bloggers are so good at layering their napkins, parchment, straws and plates. Me? it's an effort to put one napkin in a shoot. When I remember, I throw in a straw. Styling is not my strong suit.
When I was invited to the Fashion for Cupcakes party by Betsy and Carrie, I knew that my cupcake and display would be pretty but not an elaborate one. But that's okay, these cupcakes deserve to stand on their own!
Carrie, from Bella Cupcake Couture, sent everyone participating some cupcake wrappers and told us to design a cupcake based on the wrapper. These gorgeous wrappers I received kind of stand for themselves, don't they? So I figured, simple was better.
I kind of think the coconut on the top of the Triple Coconut Cupcakes is like a fluffy bodice on top of a long evening gown. Right?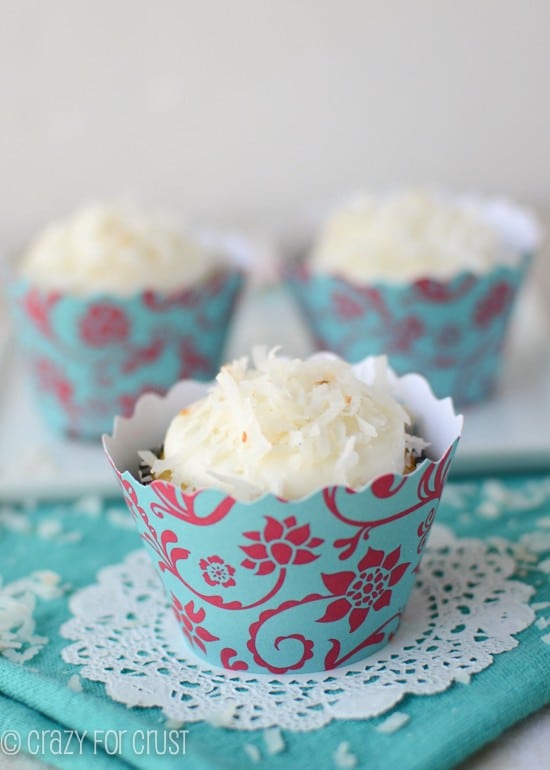 I pictured them as a stunning Oscar gown on the red carpet. Joan and Melissa Rivers would say "What a fabulous print on the skirt! And the fluff of the ruffles on the bodice – gorgeous!" or something like that.
Whatever, you know I'm not a fashionista. My paper dolls probably wore black t-shirts when I was a kid. 😉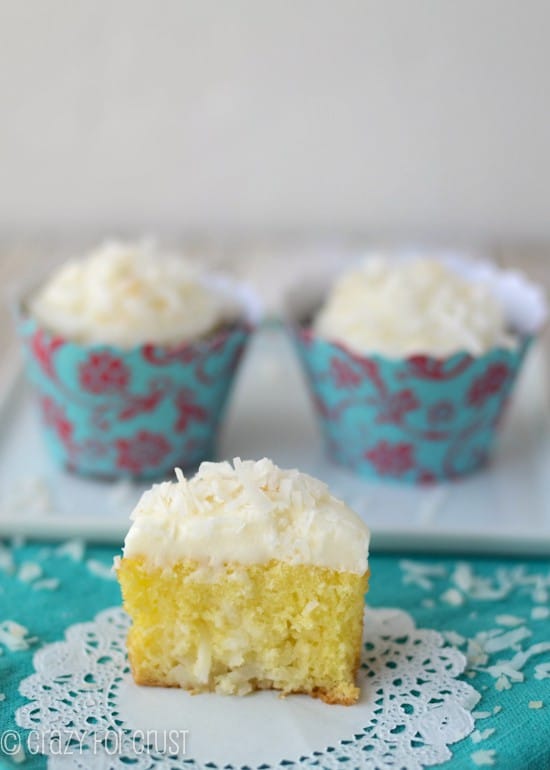 These cupcakes are Triple Coconut to the MAX. Triple Coconut because there are three layers of coconut and each layer has multiple coconut flavor!
1. The cake. It's a jazzed up box mix with coconut milk instead of water and coconut extract for a little punch.
2. The filling. Before baking, you mix some coconut and sweetened condensed milk and drop tablespoons in the batter. It bakes into the cupcake and is a delicious coconut filling!
3. The frosting. OMG the frosting. A buttercream made with coconut milk, coconut extract and toped with lightly toasted coconut.
Seriously, these are coconut to the extreme!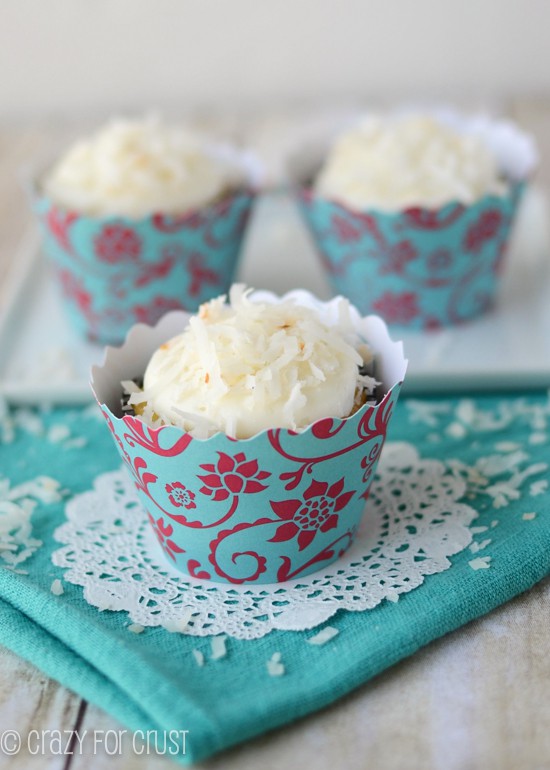 A dress fit for a coconut queen…and a cupcake fit for a coconut lover.
My mouth is watering, seriously.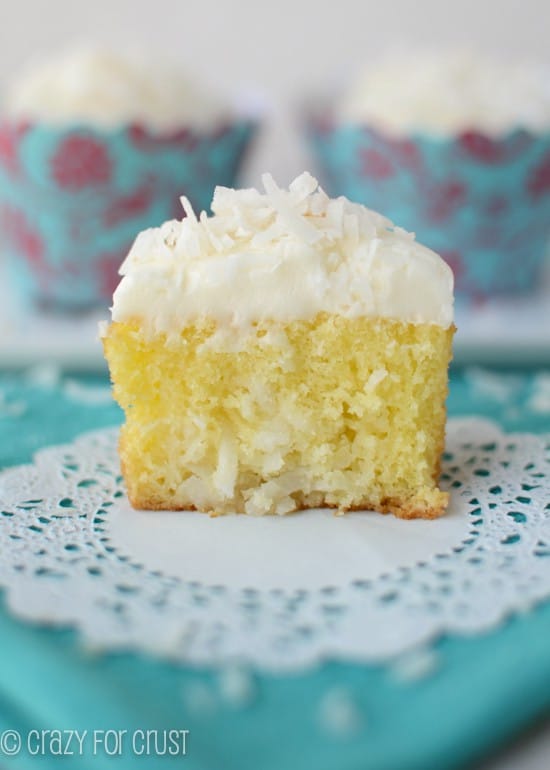 If that fashion is wrong, I don't know what's right!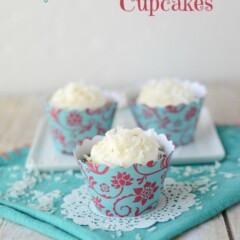 Triple Coconut Cupcakes
There is coconut in every bite of this cupcake from the cake, the filling, and the frosting!
Ingredients:
For the Cupcakes


2 cups sweetened flaked coconut, toasted (see note)


1/2 cup sweetened condensed milk (from a 14 ounce can)


1 box yellow cake mix


1 1/4 cups coconut milk (see note)


1/3 cup vegetable oil


3 eggs


For the Frosting


1 stick (8 tablespoons) butter, softened


4 cups powdered sugar


1 teaspoon coconut extract


2-3 tablespoons coconut milk


1 cup toasted coconut (see note)


Directions:


Preheat oven to 350 degrees. Line a cupcake pan with liners (24 cupcakes).


Stir together 2 cups coconut and sweetened condensed milk in a medium bowl. Set aside.


Mix cake mix, coconut milk, oil and eggs with a hand mixer on low for 30 seconds, then on medium for 2 minutes. Divide batter evenly in the cupcake pans (about 3/4 full). Scoop 1 tablespoon of the coconut mixture onto the top of each cupcake.


Bake 15-18 minutes until the cupcake springs back when touched. Cool completely before frosting.


To make the frosting, beat butter with a mixer until smooth. Slowly beat in powdered sugar and mix until crumbly. Add coconut extract and 2 tablespoons milk and mix until smooth. If needed, add another tablespoon of milk to reach desired consistency. (I used 3 tablespoons).


Frost cupcakes with a spatula or a pastry bag. Top generously with toasted coconut.


Notes:
To toast coconut: place on a baking sheet and bake at 350, stirring pan often, for a few minutes. Alternately, you can put it in a frying pan and cook over medium heat for a few minutes, stirring often. Do NOT walk away from the stove. It cooks fast and burns faster!
On Coconut Milk: I like to use the coconut milk that comes in a box or in the dairy section near the almond milk. I do not like using the canned coconut you find in the international aisle, the boxed kind tastes better!
Recipe adapted from a Betty Crocker Cake Magazine.
All images and text © . Please do not use my images without prior permission. If you want to republish this recipe, please re-write the recipe in your own words, or link back to this post for the recipe.
Check out all the other blogger cupcake fashionistas!

An American Cupcake in London

Bella Cupcake Couture
Chronicles of a Foodie


Creative Food

Cupcakes Take the Cake

Diary of a Mad Hausfrau

Eat Your Heart Out

Haniela's

Hoosier Homemade

In Katrina's Kitchen

Inside BruCrew Life

Java Cupcake

Love From the Oven

Make Bake Celebrate

Not Just a Mommy

Sugar Daze

Sugar Swings! Serve Some

The Baked Equation

The Baking Cup

The Decorated Cookie

Other cupcakes you might like: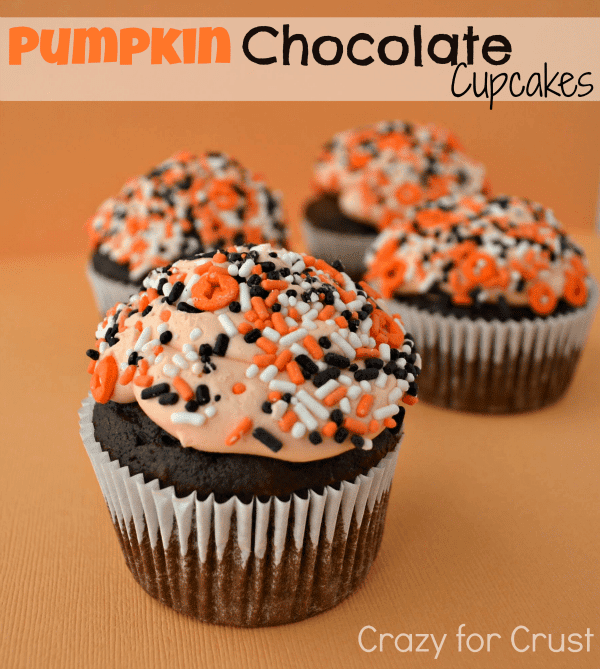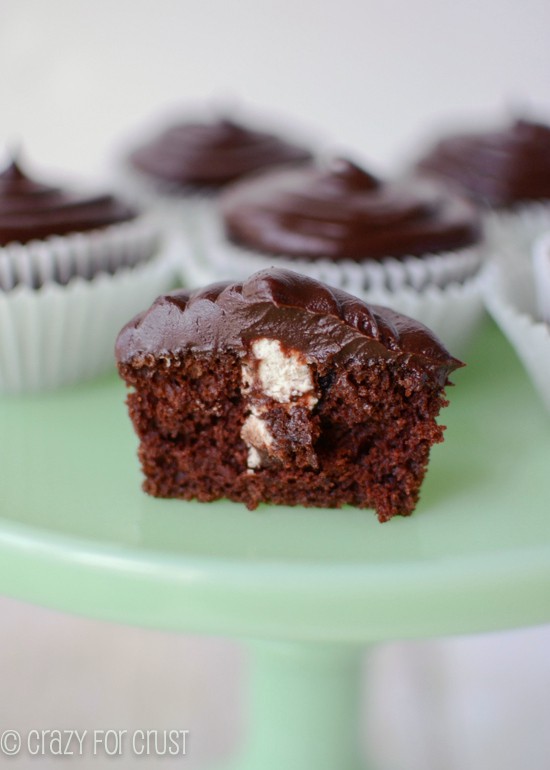 Sweets from friends:
Dark Chocolate Cupcakes by Love From The Oven
Watermelon Cupcakes by The NY Melrose Family
PB Cup Banana Cupcakes by Something Swanky
Thanks for reading!