This post may contain affiliate links. For more information, read my disclosure policy.
Obviously I'm obsessed with Pumpkin Spice All The Things right now…but you're okay with that, right? This Pumpkin Spice Banana Bread will satisfy your cravings too!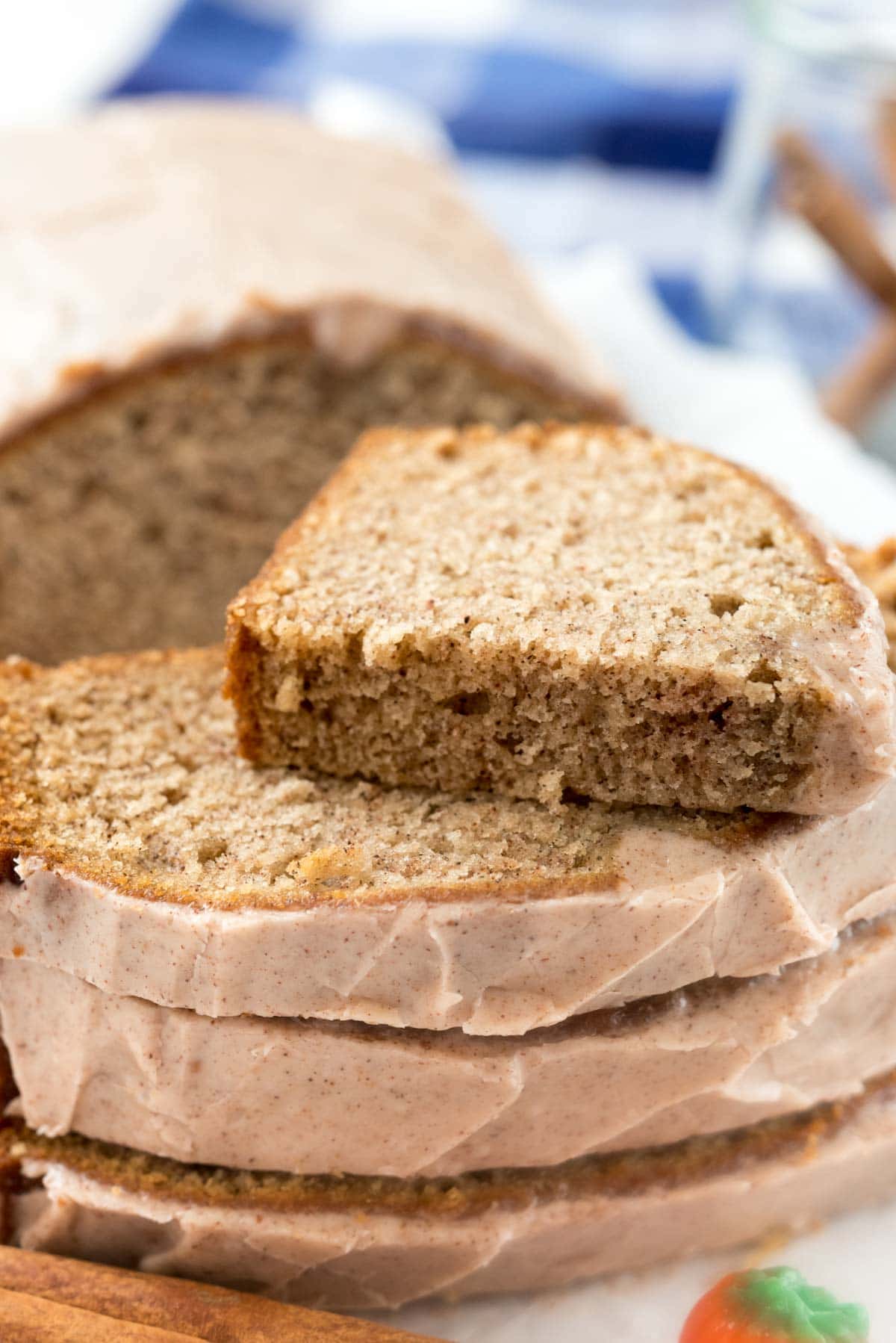 Before we talk about how perfect this Pumpkin Spice Banana Bread is for fall, I have an announcement.
I RAN A HALF MARATHON. And I finished it!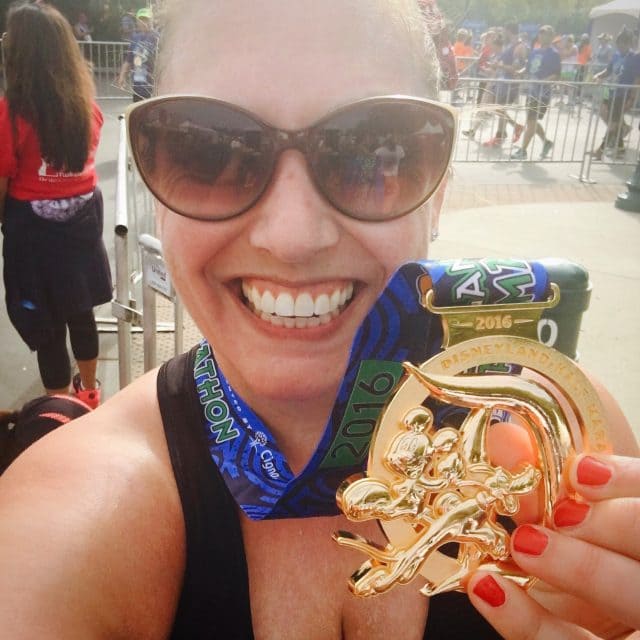 I didn't think I could make it and I was so nervous. Then I started and it all just kind of went perfect. I ran more than I normally do and finished in less time than I thought I would.
More than the actual finish, just DOING the whole thing has made me so proud of myself. All my life I've said I'm not athletic, I'm not a runner, I could never run a 10k let alone a half marathon. I've spent the last 6 months proving that wrong: I may not like running but I AM a runner. And I CAN do anything I set my mind to.
Let this inspire you to do something that you think you can't do but have always wanted to. What is your goal? Go for it- you can do it. And it'll feel so good when you accomplish something you never thought you could do.
I also never thought I could make my mom's banana bread better…but I did. I added pumpkin spices and a pumpkin spice glaze to the top.
Add this to your fall bucket list, people, you won't be sorry.
I started this recipe with my mom's banana bread. Have you tried that recipe yet? It gets a gorgeous crack right down the center that's perfect EVERY time.
I know, why mess with an original? Because I'm me, that's why. I had to FALLIFIZE my mom's banana bread recipe. Yes, fallifize – I created a word. It means "to make everything into something that fits with fall". LIKE PUMPKIN SPICE.
I added a hefty dose of my favorite spice to the banana bread recipe itself AND to the glaze. I'm sorry, but I now think every bread should have a glaze. It's a powdered sugar glaze made with heavy whipping cream (a MUST) and the spices. You pour it all over the top of the bread and then you lick the bowl clean.
I made a few other easy changes to the recipe too: I reduced the sugar to compensate for the glaze and I used oil instead of butter. Sometimes I just want to stir by hand and not use a hand mixer. Is anyone with me?
The result? A fluffy and indulgent sweet and fall spiced banana bread. This one's a keeper, yo'.

So yes, before you comment, there is NO pumpkin in the recipe. LOL, it's Pumpkin SPICE banana bread. 😉 Just in case you were wondering…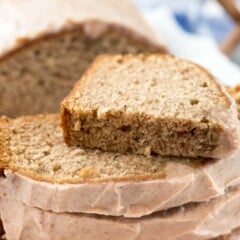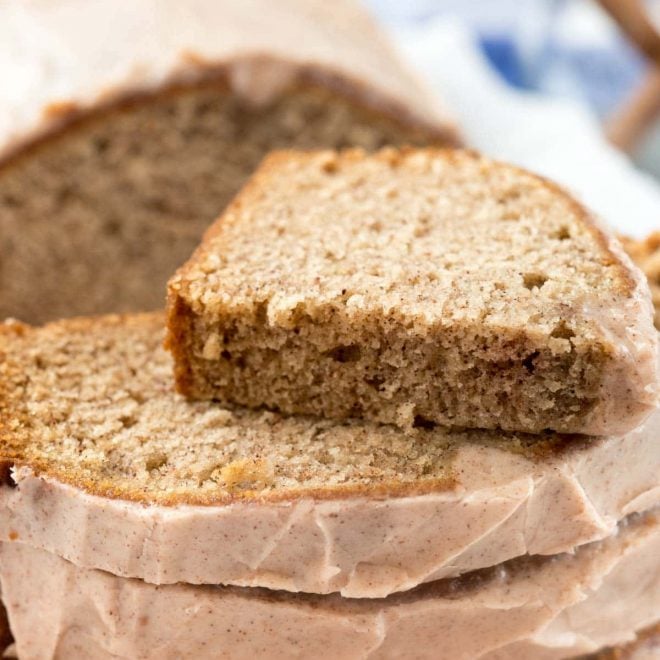 Pumpkin Spice Banana Bread
Easy Pumpkin Spice Banana Bread is banana bread recipe filled with pumpkin spice! Warm cinnamon and nutmeg flavors in the bread and the glaze!
Total Time
1
hour
30
minutes
Ingredients
For the bread:
3/4

cup

granulated sugar

1/2

cup

vegetable oil

1/4

teaspoon

salt

2

overripe bananas

2

large eggs

7

tablespoons

sour milk

or add 1 teaspoon vinegar to the milk to sour it

1

teaspoon

vanilla extract

1

teaspoon

baking soda

1 1/2

teaspoons

pumpkin pie spice

2

cups

all purpose flour
For the glaze:
1 3/4

cups

powdered sugar

1/4

teaspoon

salt

1

teaspoon

pumpkin pie spice

1 1/2

teaspoons

vanilla

2

tablespoons

heavy whipping cream
Instructions
Preheat oven to 375°F. Grease a 9x5 or 10x5.5" loaf pan with shortening or butter and coat it with sugar. (You do this like you would grease and flour a pan. Grease it first, then add about 2 tablespoons sugar to the pan and move the pan side to side until the bottom and sides are coated with sugar. Do NOT substitute cooking spray for the butter. You can skip the sugaring and just use cooking spray, if you wish.)

Stir oil, sugar, and salt with wooden spoon or spatula. Set aside.

Add bananas, eggs, milk, vinegar, vanilla, baking soda, and pumpkin pie spice to a blender jar and blend until smooth.

Pour half the banana mixture into the oil mixture with 1 cup of flour. Stir until just incorporated, then add the remaining banana mixture and flour. Stir until just incorporated. Pour into prepared pan.

Bake for 45-60 minutes, or until a toothpick comes out clean alongside the crack. (If you put the toothpick in the crack it will come out with just a little batter/crumbs sticking to it.) The edges will be a dark brown and there will be a nice crack down the center. (There is a wide range of cooking time because all ovens bake differently, as do all pans. My banana breads never bake in the same amount of time!)

Cool completely before removing loaf from pan and frosting.

To make the frosting: whisk powdered sugar, pumpkin pie spice, and salt in a medium bowl. Whisk in vanilla and 1 tablespoon heavy whipping cream, adding more cream as needed for consistency (up to 2 tablespoons). Frost banana bread. Chill to set. Store in an airtight container for up to 3 days or slice and freeze for up to 1 month.
Nutritional information not guaranteed to be accurate
Click here for easy ways to use overripe BANANAS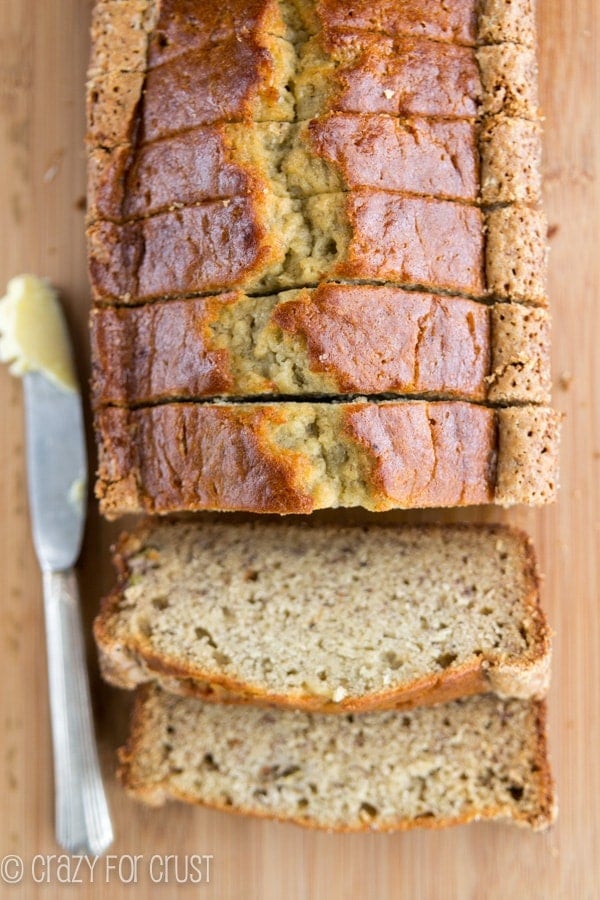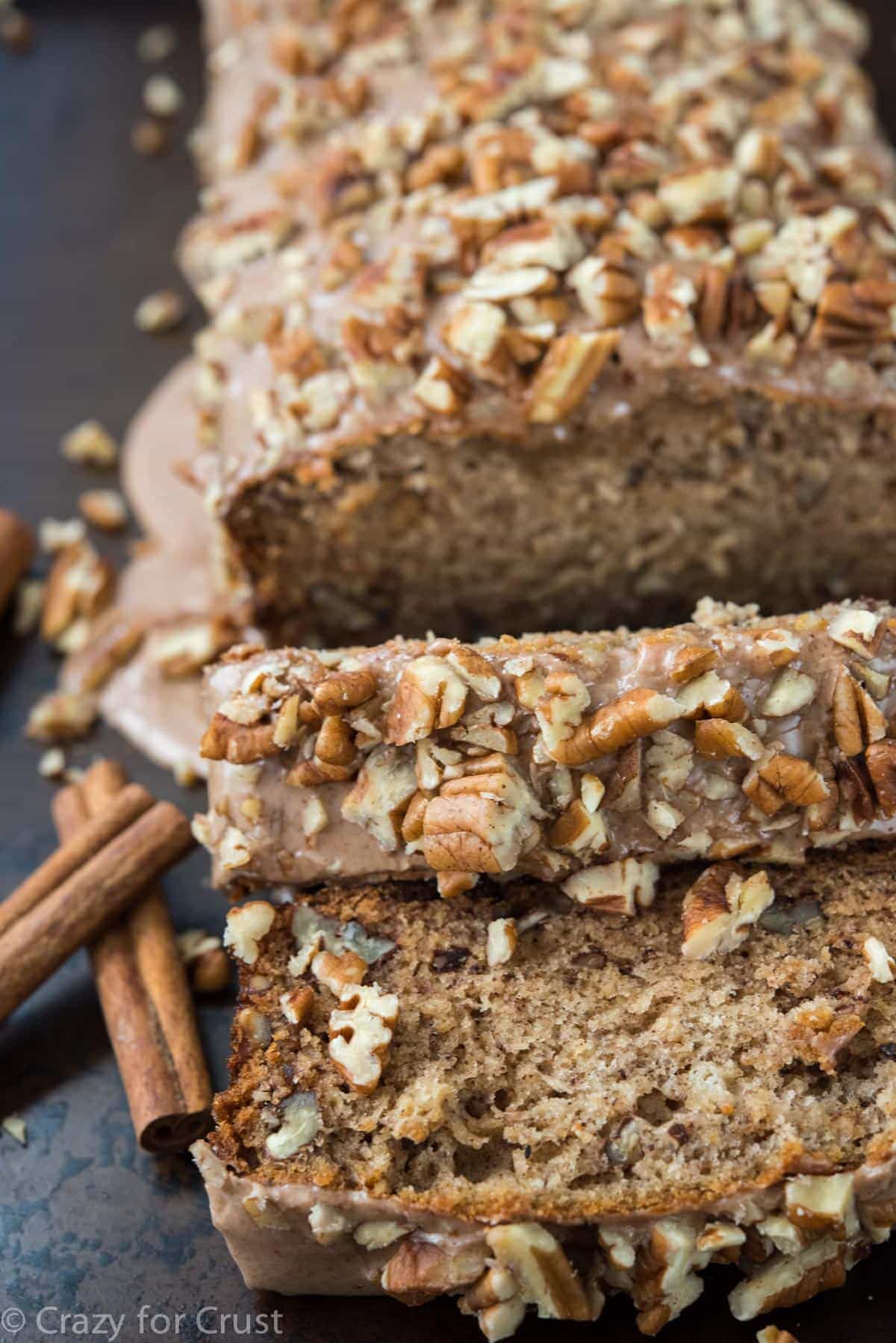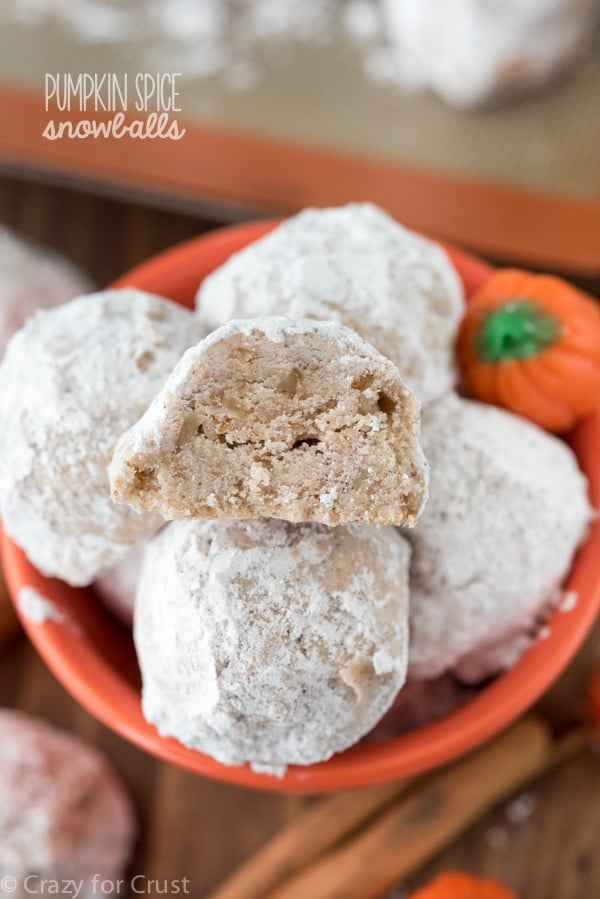 Sweets from friends:
Pumpkin Spice Pancakes by The Comfort of Cooking
Crockpot Maple Pumpkin Spice Chex Mix by Averie Cooks
Pumpkin Spice Buttercream by Picky Palate
Last Updated on February 2, 2023