This post may contain affiliate links. For more information, read my disclosure policy.
Copycat Mexican Pizza – just like from the fast food place but it's healthier and vegetarian and you can make it at home! Thanks to Lentils.org for sponsoring this post!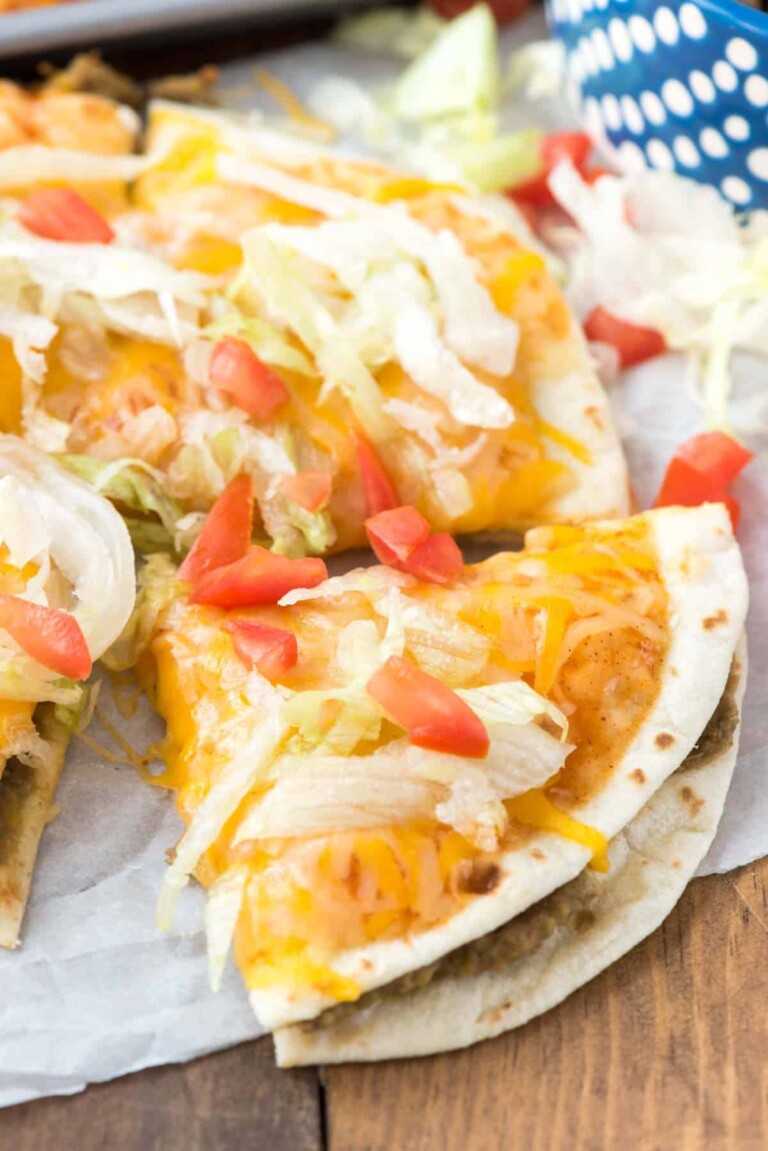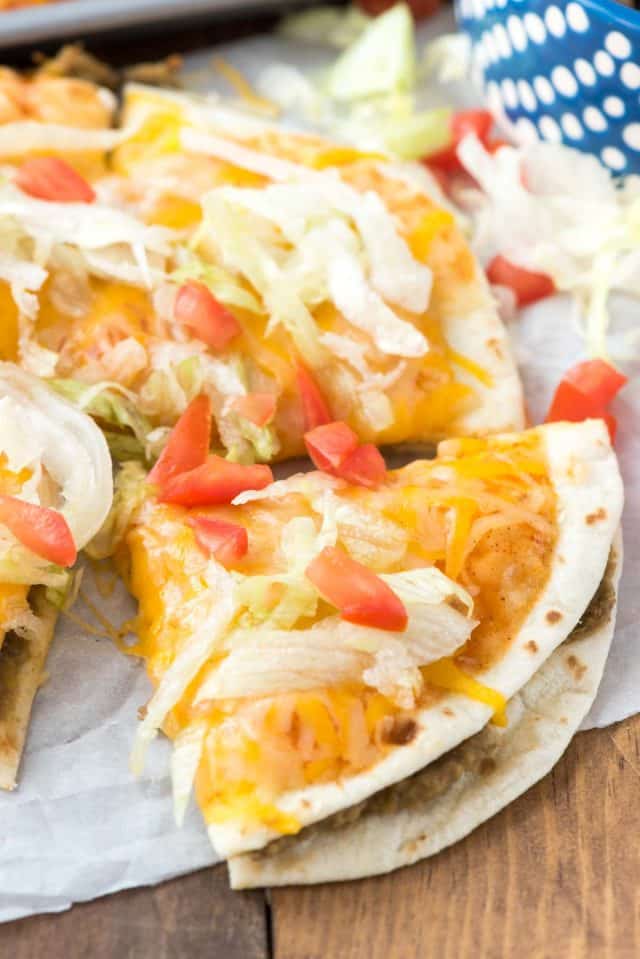 I'm not a huge fast food person but there is one place I could go 3 times a day and be totally okay with it. I think it's because I love Mexican food SO much. Taco Tuesday is like a holiday in my house!
There are only 3 people in my household so even though I'm making family meals for dinner every night, I feel like it's small batch cooking. We're not great at eating leftovers so a lot of stuff gets thrown away unless Mel remembers to eat it for lunch, so I always try to make smaller meals. Jordan is super picky and doesn't like most of what I cook (although she eats it…grudgingly). I feel like my meal planning is a combination of cooking for one and cooking for a family of kids who only want fast food.
I am constantly trying to make the things we like from restaurants at home. This is for several reasons: I control the ingredients so the recipes are better for you plus we save money. Eating out all the time gets expensive fast, even if it's just a cheap drive through or a chicken from the local grocery store. Plus, it's much easier to eat a lot of stuff that fills you up for a hot minute and leaves you raiding the pantry an hour later.
That's why, when I get the chance to make something I love from one of my favorite chains at home, I jump at it. That's where this Mexican Pizza recipe came from, and it's easy to make these for one person or for 10. You can feed your whole family for dinner or make one of these easy pizzas for lunch. Skip the takeout and make it at home!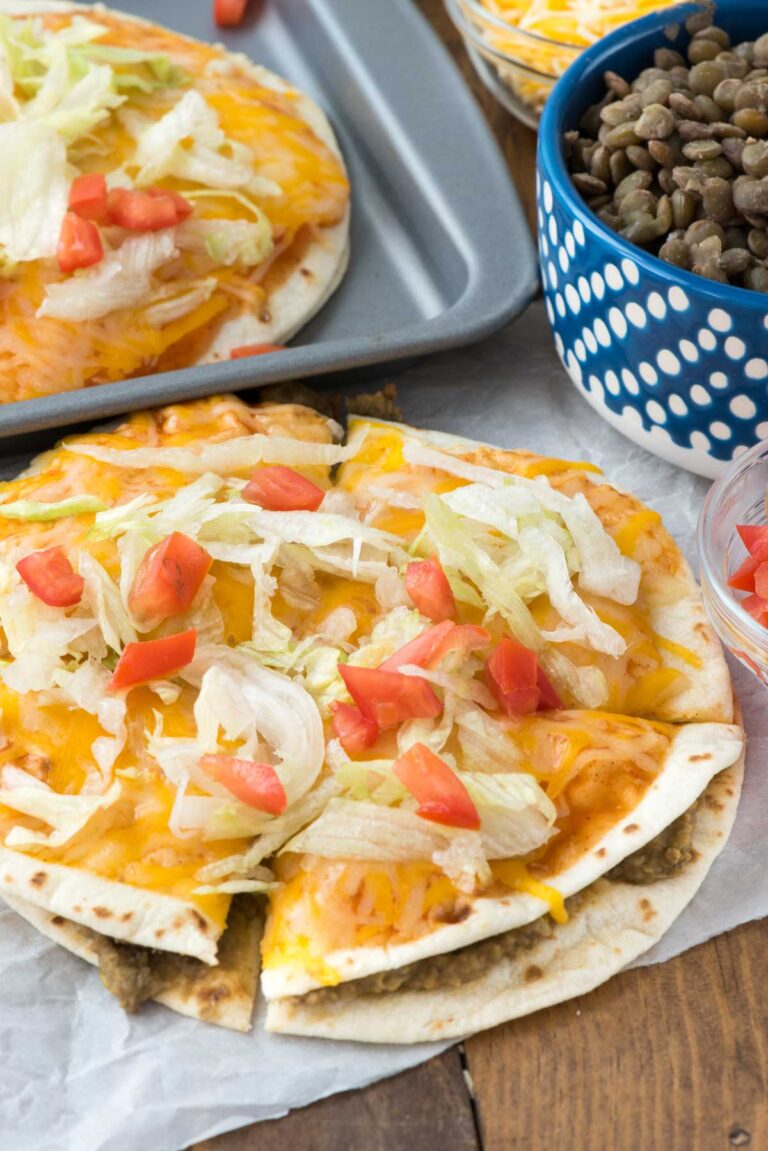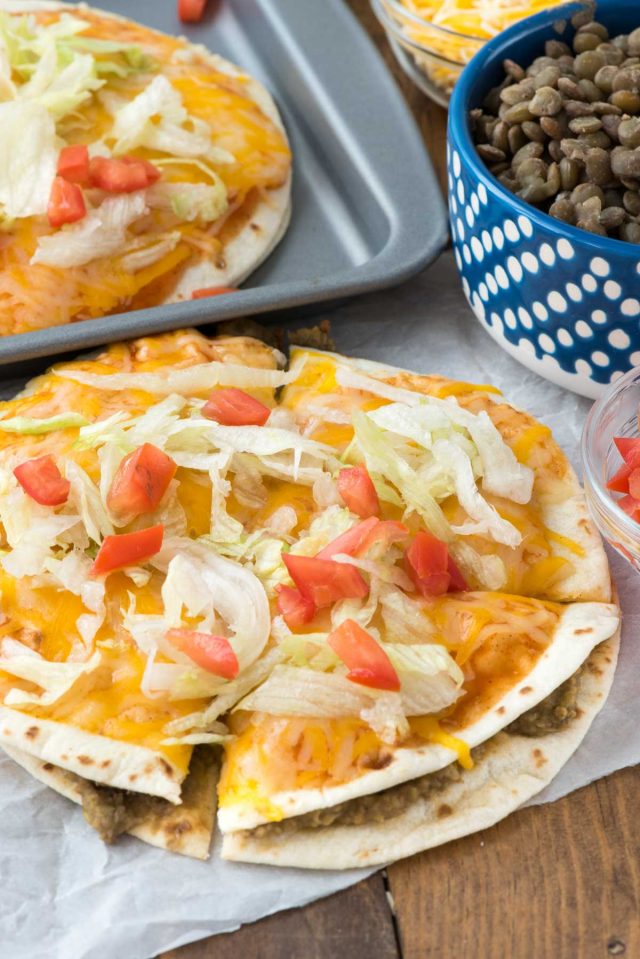 An added bonus to these Mexican Pizzas is that they're vegetarian and they have a hidden source of protein: lentils. Lentils aren't just for soup and curry, my friends. I know some of you are like...lentils? Really? but just wait until you hear me out.
Lentils are a great source of fiber and protein and they're heart smart, low in fat, and easy to cook. I like to cook a bunch and leave them in the fridge to throw in salads and whip up dips or this pizza anytime over the week. You don't need to soak them before cooking and they cook anywhere from 5-20 minutes depending on if you're using green lentils or split red lentils. Basically, that's quicker than cooking rice!
Lentils are a great addition to this easy copycat Mexican Pizza Recipe – they replace the beans with a heart healthy protein kick!
For this Mexican pizza copycat recipe, I skipped the traditional meat and bean filling. Instead, I used mashed lentils. Guess what: you can't tell the difference between mashed lentils and mashed beans once they're spiced up with enchilada sauce. Your family won't know their traditional "junk food" dinner isn't junk.
I used a traditional red enchilada sauce to season the mashed lentils, as well as the sauce on top of the pizza. If you don't have a can of enchilada sauce, you can use salsa or hot sauce, or a combination. Top the second tortilla with cheese and melt in the oven, then serve with lettuce and tomato. Protein and vegetables all in one place!


Tips for making a Mexican Pizza at home:
You can make one or 6 of these pizzas easily. I make a big batch of lentils at once and use them up over the week by throwing a handful in salads or soup. It's easy to make these as a last minute leftover dinner or quick lunch.
Have enchilada sauce left over? Freeze it in ice cube trays, then transfer to resealable baggies and store in the freezer. One or two cubes are perfect for each pizza.
You can fry up the tortillas or use crunchy corn if you prefer.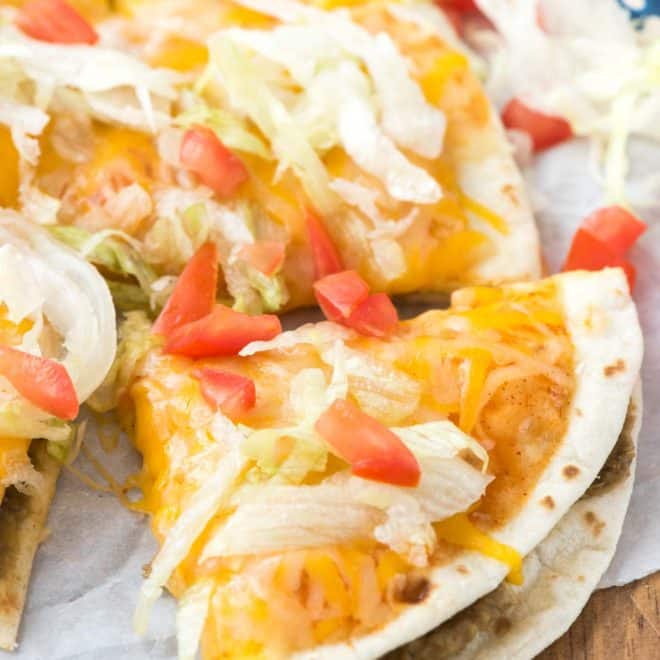 Copycat Mexican Pizza
Copycat Mexican Pizza - just like from the fast food place but it's healthier and vegetarian and you can make it at home!
Ingredients
1

cup

cooked lentils1

4

tablespoons

enchilada sauce

divided

4

6" tortillas

1/2

cup

shredded lettuce

1/2

roma tomato

diced

1/2

cup

shredded cheese

cheddar, Monterey Jack, or a combination
Instructions
Preheat oven to 350°F. Line a cookie sheet with foil and spray with nonstick cooking spray.

Place lentils and 2 tablespoons enchilada sauce in a food processor or blender and blend until thick, like refried beans.

Place 4 tortillas on prepared cookie sheet and bake until the bottoms are crispy, just a few minutes. Turn and cook a few minutes on the opposite side. (Watch them carefully, they burn easily and fast.)

Spread half the mashed lentils on one tortilla and sandwich it with another. Repeat with remaining lentils and tortillas. Spread an additional tablespoon of enchilada sauce on each pizza and top with cheese. Bake until cheese is melted, just a few minutes.

Top with shredded lettuce and tomato for serving.

It is easy to double this recipe to make a larger serving!
Nutritional information not guaranteed to be accurate
Click HERE for more PIZZA RECIPES!
Click here for my ultimate Football Party Menu!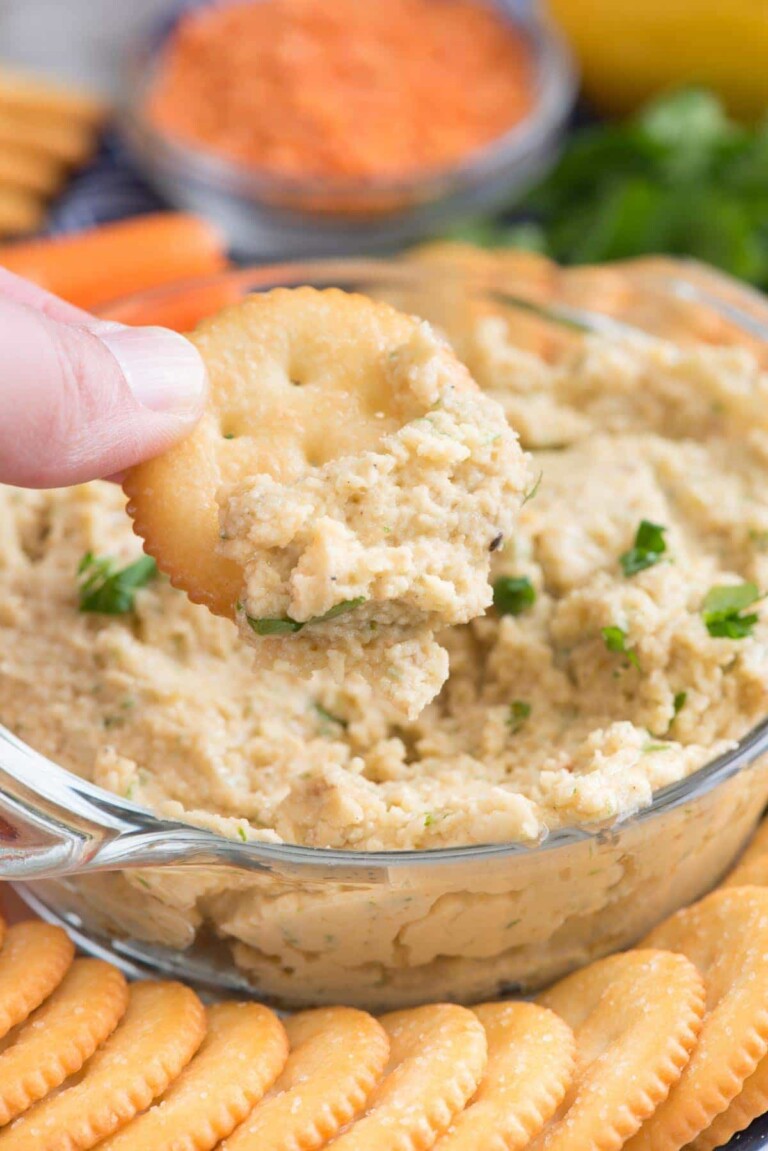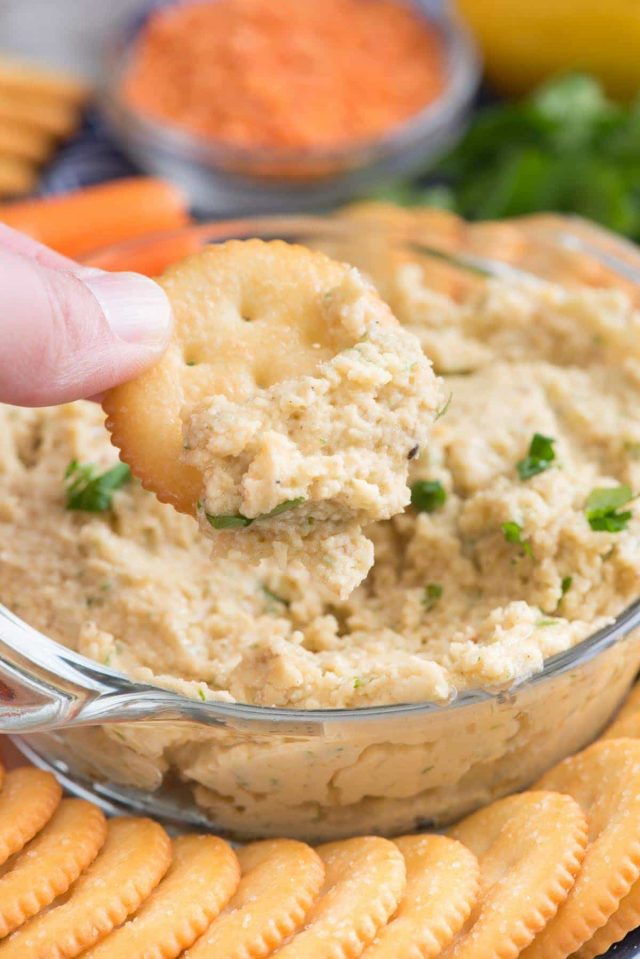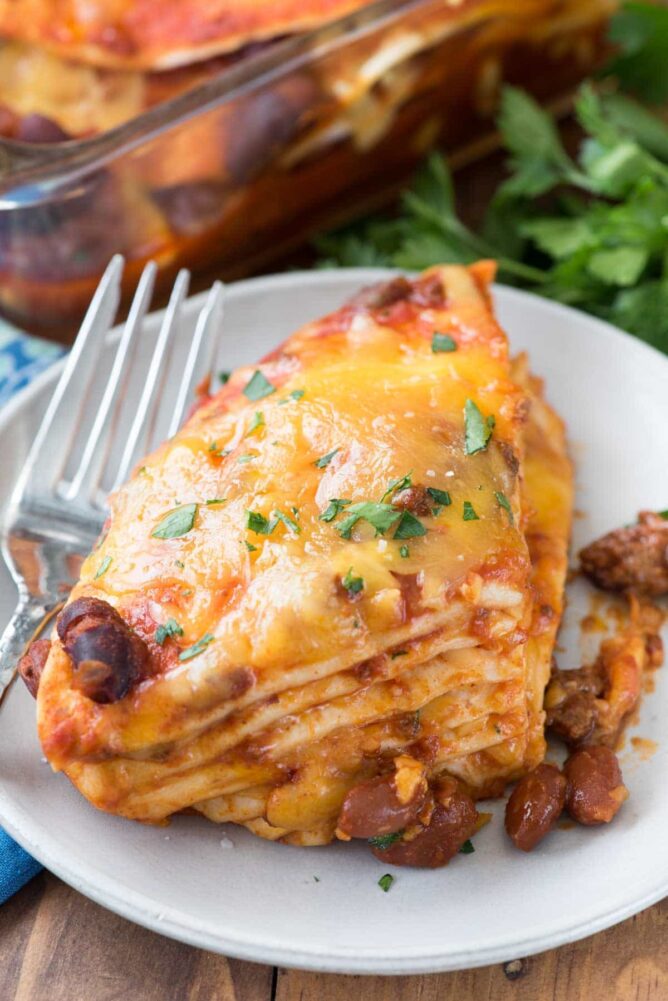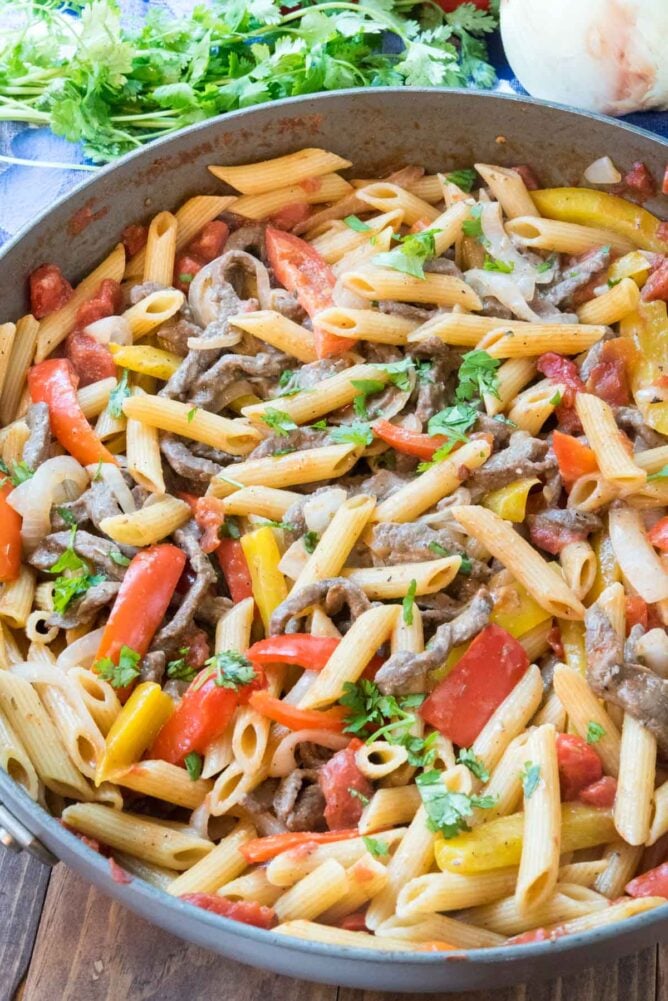 This post has been sponsored by Lentils.org and all opinions are 100% my own.
SaveSave
SaveSave
SaveSave
SaveSave
SaveSave
SaveSave
SaveSave
Last Updated on May 12, 2020