This post may contain affiliate links. For more information, read my disclosure policy.
Roasted Garlic Lentil Dip – if you love white bean dip this LENTIL dip recipe is for you! It's FULL of roasted garlic and protein and is the best snack or meal!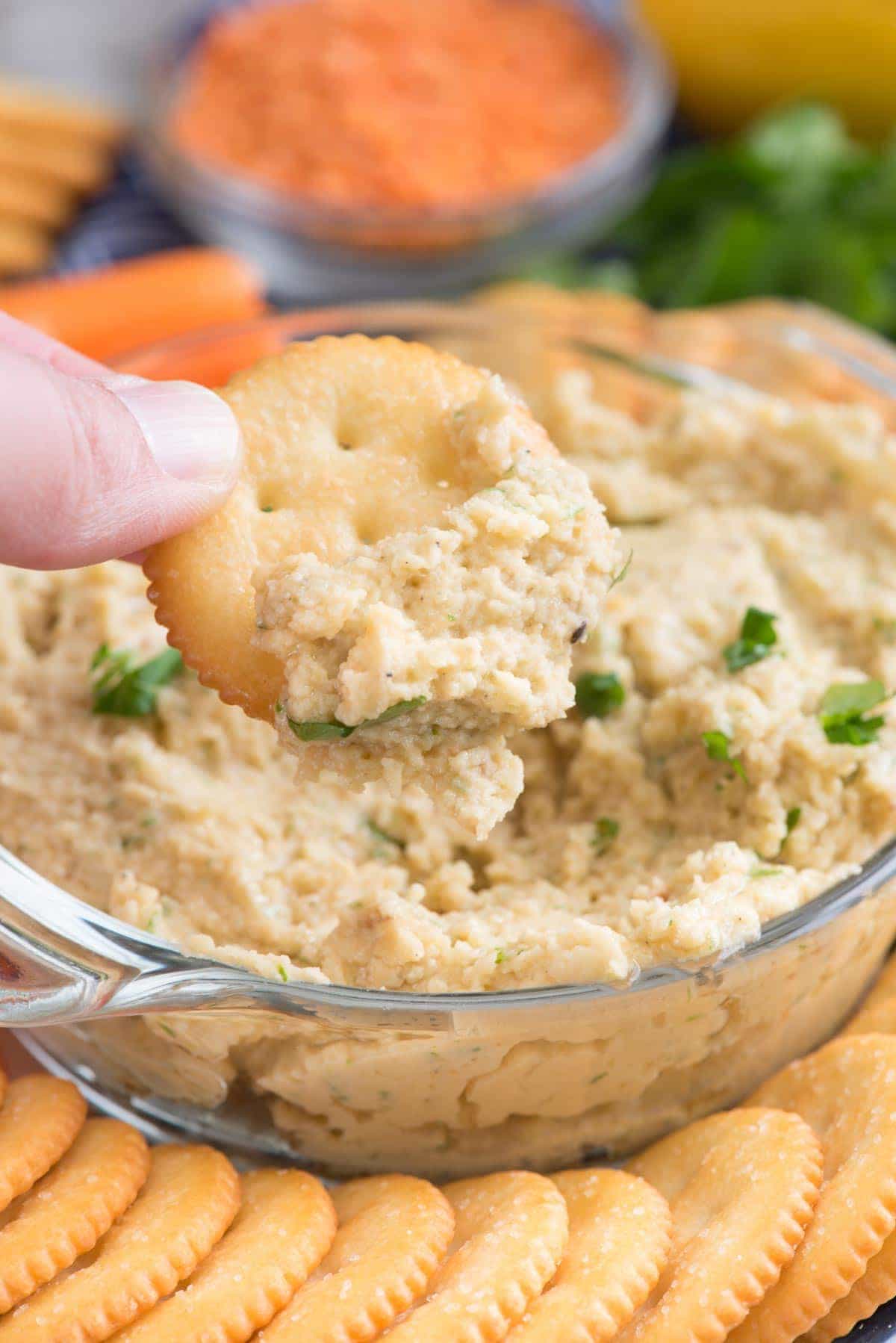 Okay WAIT! Before you click off thinking this is just another dip recipe, hold on a second. It's not just another dip, it's one of my favorites ever! Plus, it's full of protein and keeps you full longer.
So okay, you're still here. But then you're like, lentils? What are those? To be honest, until recently I had the same thought. I've used lentils exactly once in the past, in a soup recipe. So using lentils outside of soup or stew or chili was something I'd never thought about. When I was asked to partner with Lentils.org on their #SpringCleanse campaign, I started searching for ideas. Did you know you can substitute lentils for meat in most recipes? Or that you can add cooked lentils along with meat to add more protein and texture? (I've started adding them to my taco meat. You'd never know it and it makes everyone much more full, plus I can cut down on the cost of buying ground meat.)
When I made this dip I ended up just eating it for lunch instead of making myself a salad like I normally do. It was late and I was hangry by the time I was finished with the photo shoot, so I just sat on the couch and dipped crackers and carrots in it while I watched The View. (That's my daily guilty pleasure: 10 minutes of hot topics during lunch.)
I figured that a couple hours later, during homework time, I'd be starving and eat the pantry because I hadn't had a proper lunch, but guess what? I was full straight though until dinner and I'd only had about 1/2 cup of the dip total.
This Roasted Garlic Lentil Dip is like a hummus or white bean dip, but it's made with tons of roasted garlic and seasonings and a healthy dose of split red lentils.
And this Roasted Garlic Lentil Dip has become my go-to party dip and lunch snack!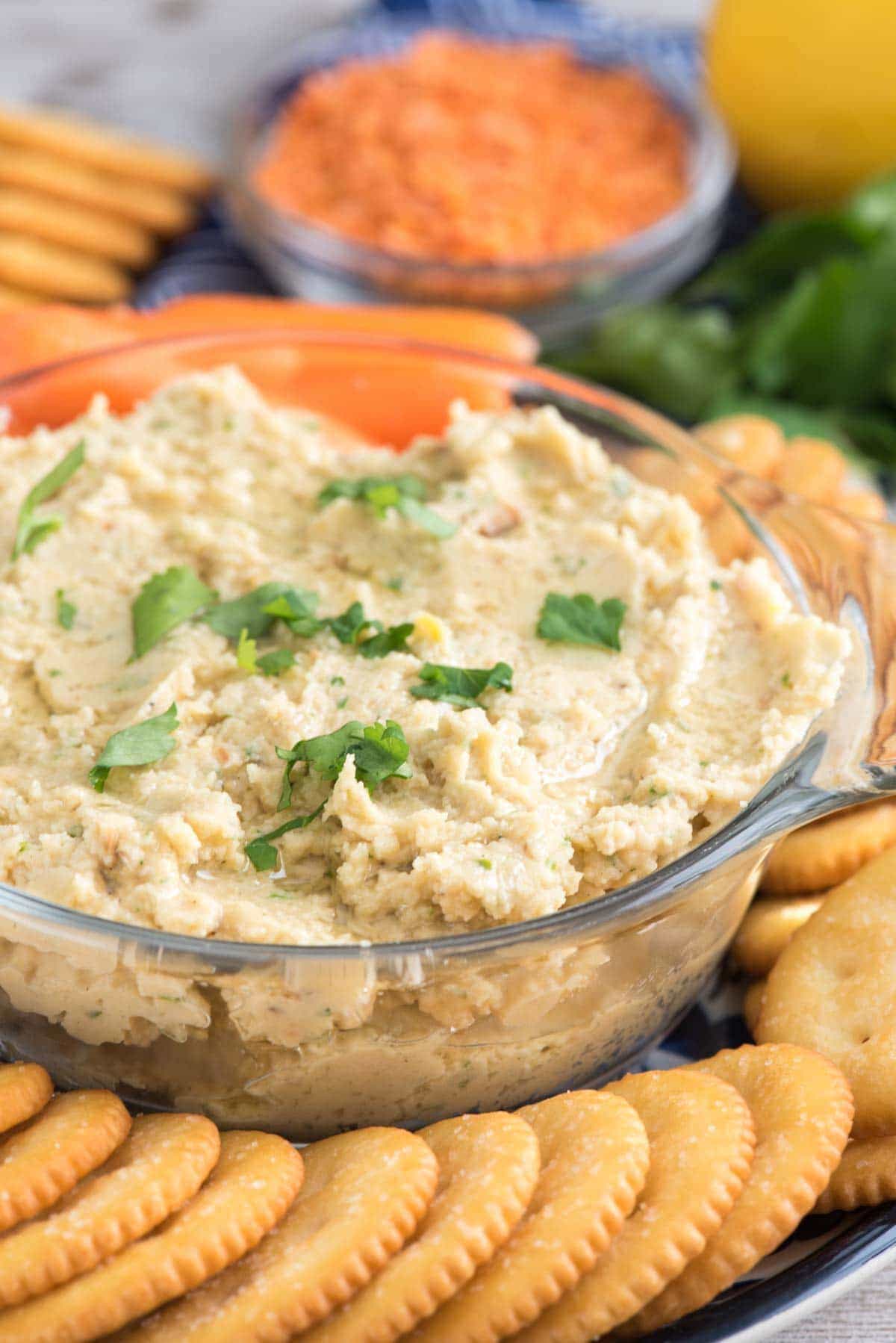 Lentils are surprisingly high in protein and fiber, and the dried packages have a year-long shelf life. They're not expensive and easier to cook than I thought. I used split red lentils in this dip because they have a quicker cooking time than the whole green ones, even though those quick pretty quickly too.
I can make a meal out of dips, and it's actually my preferred way to eat. Bean dip, salsa, hummus, guacamole; any of them along with some veggies and crackers will keep me happy all evening long. This dip is being added to my old standbys for sure.
The lentils are good, but the roasted garlic takes this dip over the top. Have you ever eaten roasted garlic? It's easy to make and I make it a lot. I use cloves of roasted garlic in soups and mashed potatoes and we love to just spread it on french bread instead of butter. Anything roasted tastes better, if you ask me, and garlic especially. It also gives this Roasted Garlic Lentil Dip a ginormous flavor boost.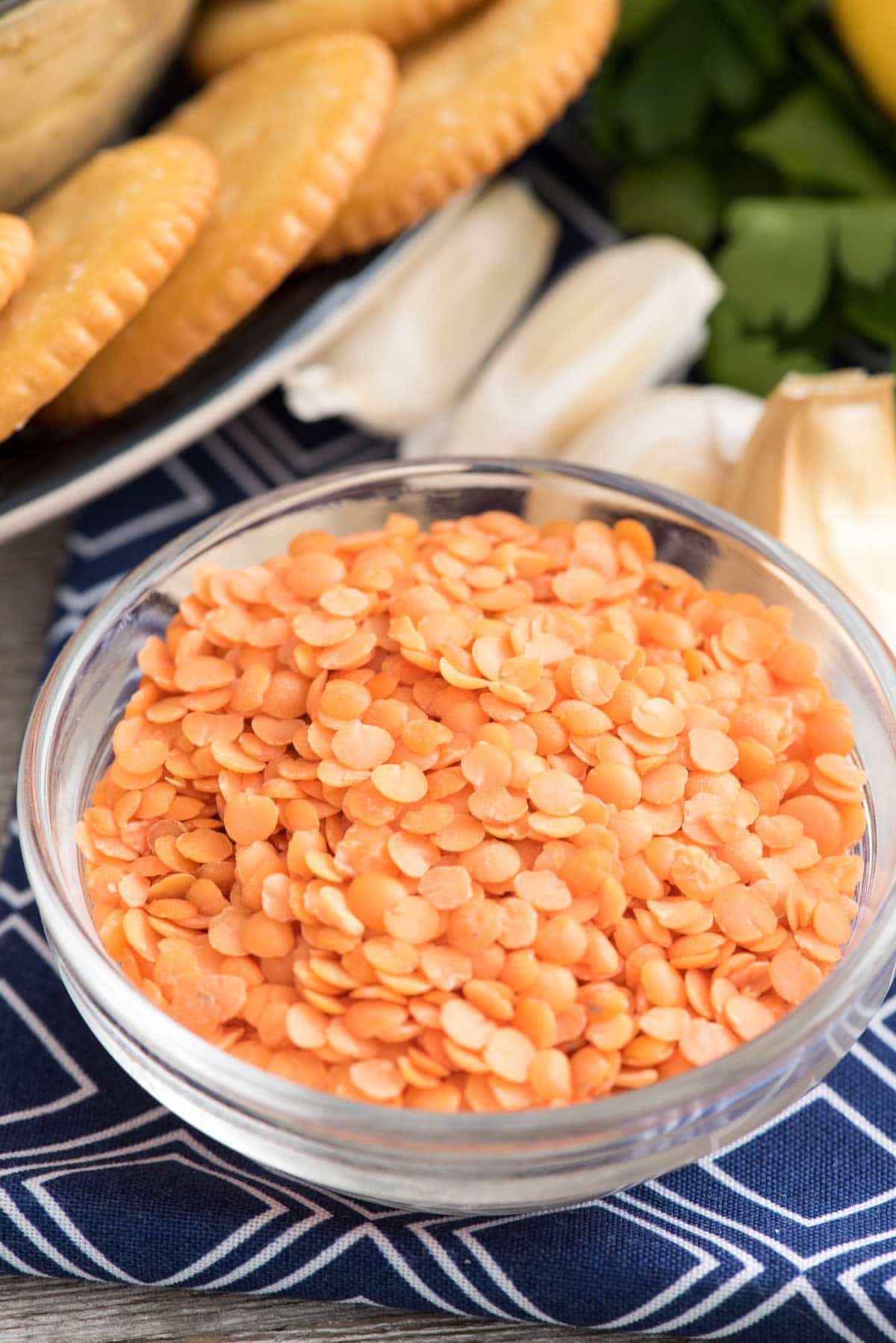 Lentils are the perfect way to cleanse your diet and keep your tummy happy. Also, if you make this roasted garlic lentil dip, your taste buds.
Unsure of how to cook lentils? It's really easy. You simply boil 1 cup dry lentils (split or whole) with 3 cups of stock or water. Once it boils, turn it to a simmer and let it cook until tender. Split lentils cook in as little as 5 minutes!
The garlic is roasted in the oven, and depending on how much you make it doesn't take that long. I like to do a whole head at once and then save it for meals throughout the week, or to infuse olive oil. I like to separate the cloves for quicker roasting, and then simply wrap them in foil with some olive oil and bake until they're soft.
Roasted garlic lentil dip comes together in minutes, using a food processor. The lentils and garlic are joined by parsley and lemon juice, as well as salt and pepper. It's a fantastic appetizer.
I am now on the hunt for more lentil recipes. If you have any good ones, let me know!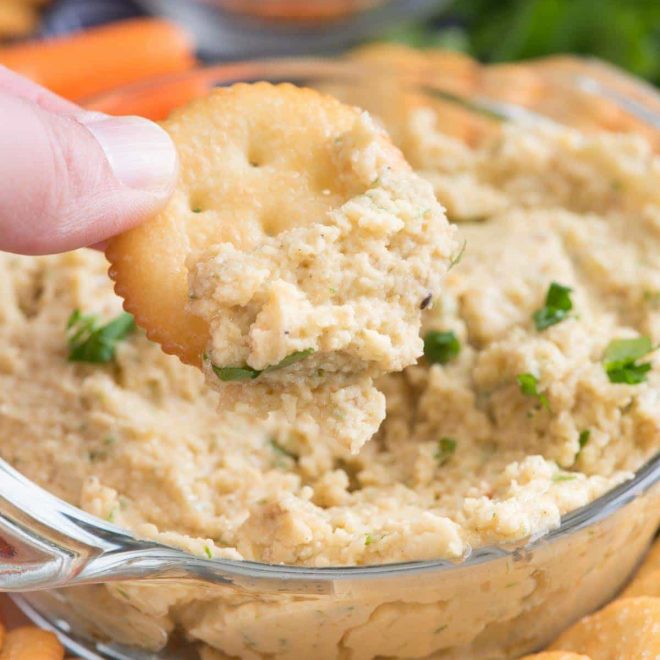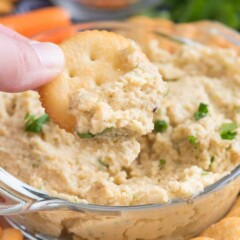 Roasted Garlic Lentil Dip
Roasted Garlic Lentil Dip - if you love white bean dip this LENTIL dip is for you! It's FULL of roasted garlic and protein and is the best snack or meal!
Ingredients
1

cup

split red lentils

3

cups

water or stock

6-8

cloves

garlic

Juice of 1 lemon

1/4

cup

Italian parsley

1

teaspoon

salt

1/4

teaspoon

pepper

3-4

tablespoons

olive oil
Instructions
Place the lentils and water in a 3Qt saucepan. Bring to a boil, then cover and cook at a simmer, until lentils are cooked through, about 5-7 minutes. Drain, then let the lentils cool.

Meanwhile, preheat oven to 475°F. Place cloves of garlic on a sheet of foil. Drizzle with olive oil and wrap up the foil. Place on a cookie sheet and bake for 15-20 minutes or until you begin to smell the garlic. Remove from the foil and remove the skins (careful; they're hot!)

Prepare the dip by adding the lentils, garlic, lemon juice, parsley, salt, and pepper to a food processor. Process until smooth, then add 3 tablespoons olive oil. Process until it's a smooth and silky consistency, adding more oil as needed. Season with additional salt and pepper as desired.

Serve in a bowl with a sprinkle of parsley and dash of olive oil. Serve with pita chips, crackers, or veggies.
Recipe Nutrition
Serving:
1
/4th of dip
|
Calories:
301
kcal
|
Carbohydrates:
35
g
|
Protein:
27
g
|
Fat:
12
g
|
Saturated Fat:
2
g
|
Sodium:
9932
mg
|
Fiber:
9
g
|
Sugar:
3
g
Nutritional information not guaranteed to be accurate
Canadian Lentils (Lentils.org) is a promotional brand, funded by pulse growers in Saskatchewan, Canada. If you're looking for lentils at the grocery store, you can find them near the dry beans. Sometimes the split red lentils are located near the mediterranean foods. Connect with Canadian Lentils on Facebook, Twitter, Pinterest, Instagram, and Youtube.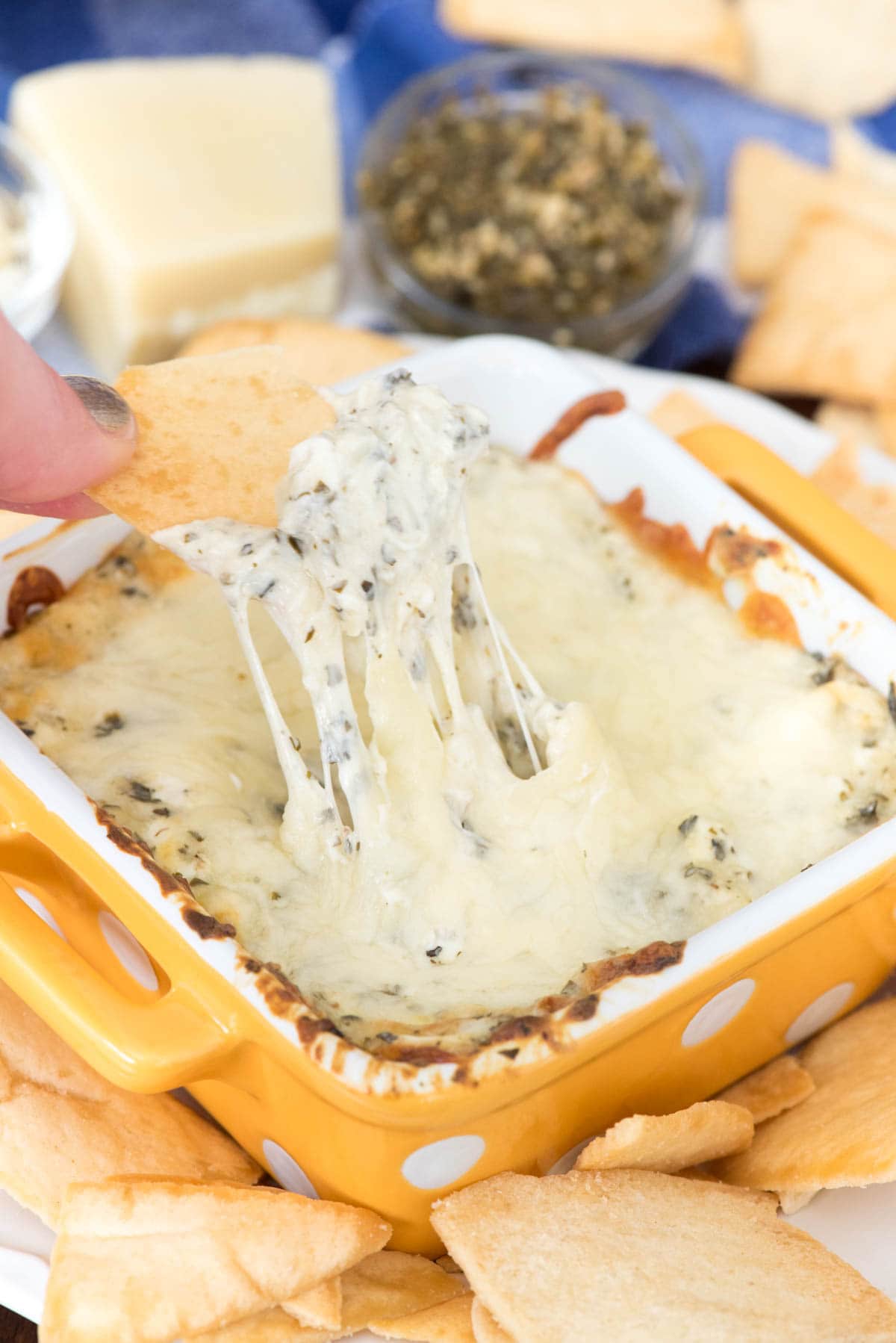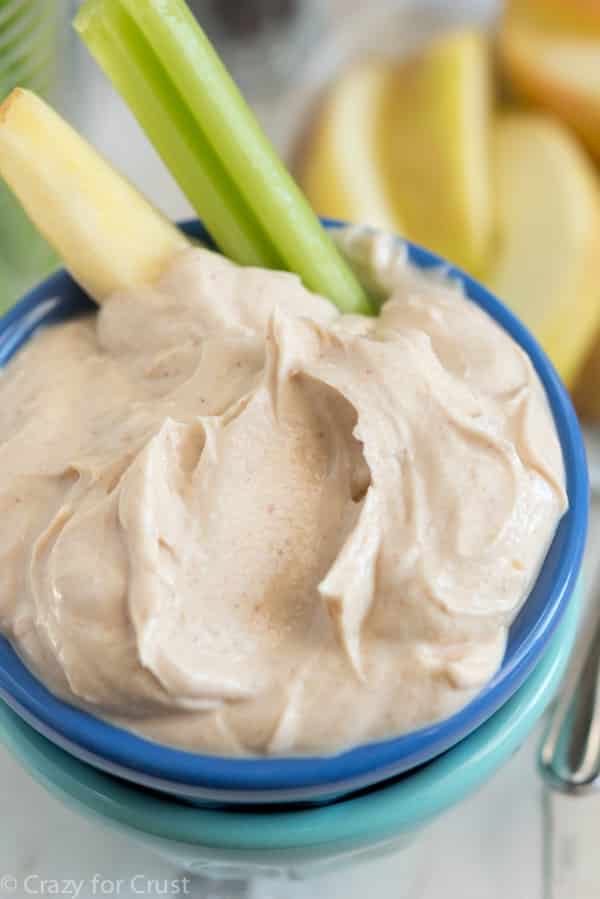 This is a sponsored conversation written by me on behalf of Lentils.org. The opinions and text are all mine.
Last Updated on August 10, 2018