This post may contain affiliate links. For more information, read my disclosure policy.
This is a list of my favorite frosting recipes: 6 of my most popular frostings (the six basic types of icing). Plus: tips for how to make the best frosting!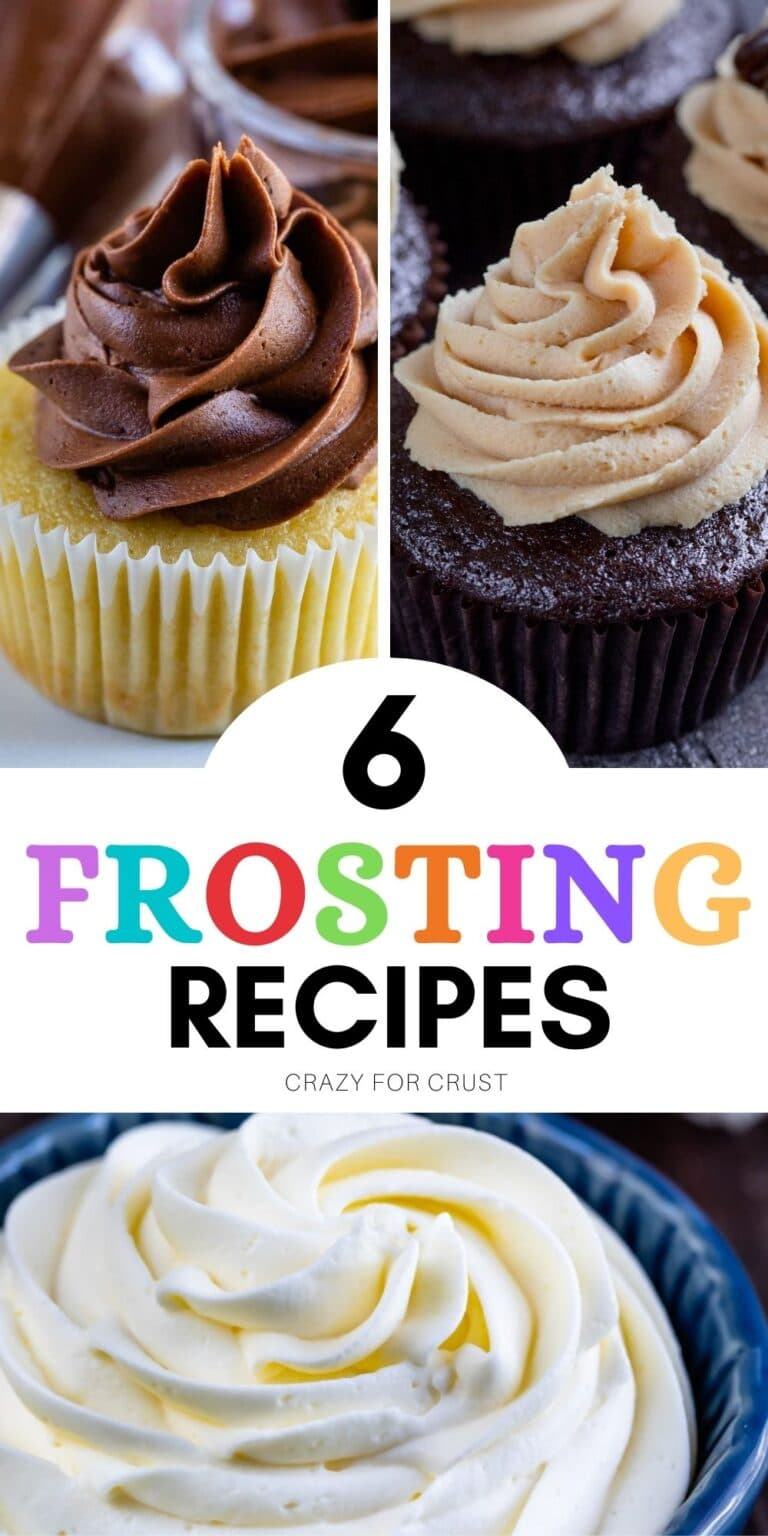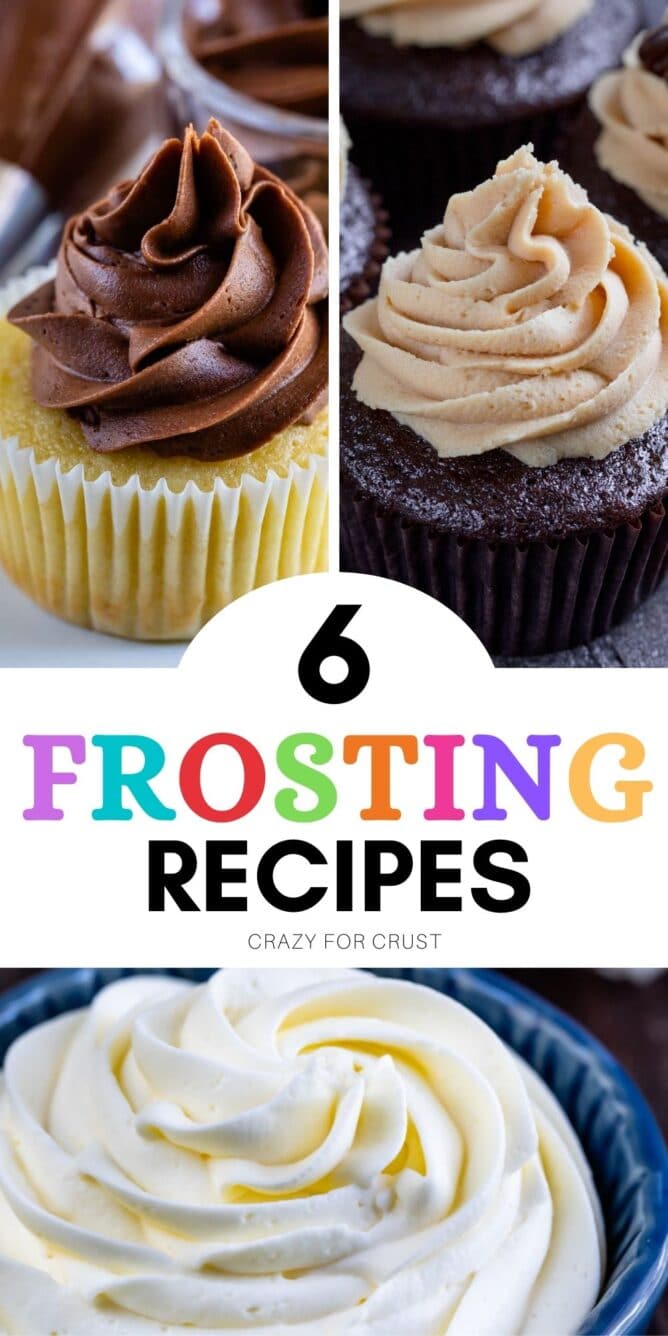 Table of Contents
The Best Frosting Recipes
I love a good frosting recipe and these easy ones are the best! These frosting recipes are perfect for cakes, cupcakes, cookies and more.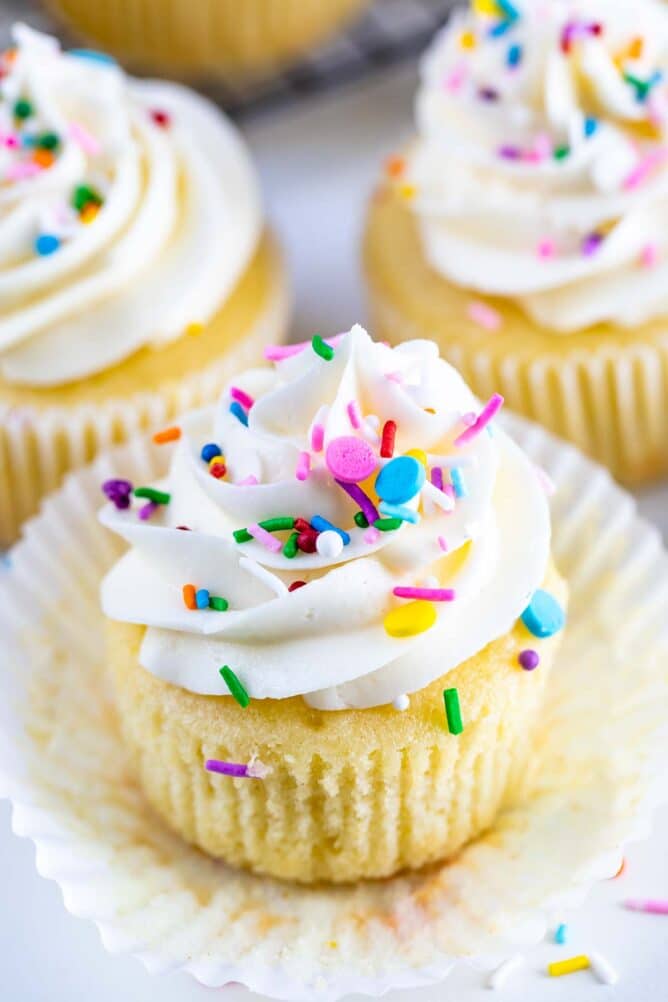 Buttercream Frostings
Vanilla Buttercream is the perfect all-purpose frosting recipe. I use it for cakes, cupcakes and even to frost sugar cookies.
Vanilla Buttercream Frosting
This is the BEST Vanilla Buttercream Frosting recipe and perfect to use on any layer cake, sheet cake or cupcakes. It's easy with just 5 ingredients and absolutely delicious.
Check out this recipe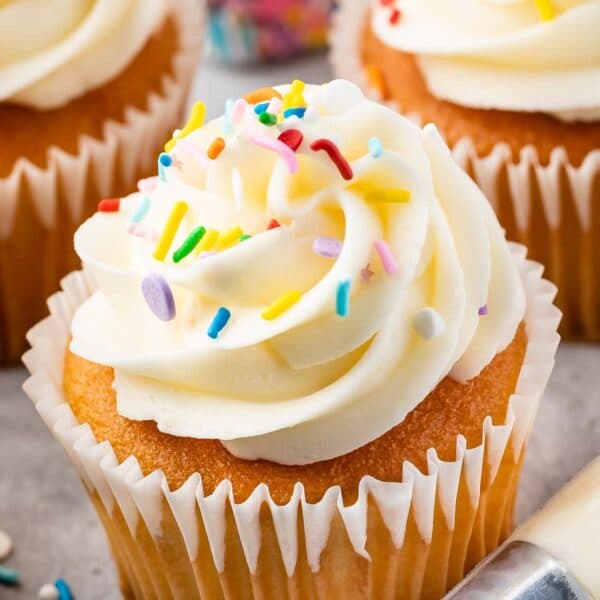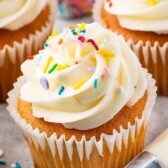 Chocolate Buttercream is my favorite easy chocolate frosting – it comes together fast and is super delicious and chocolatey.
Chocolate Buttercream Frosting Recipe
BEST Chocolate Buttercream Frosting is my favorite easy all-purpose frosting. It's a whipped chocolate frosting that's homemade and goes great with yellow cake or chocolate cupcakes!
Check out this recipe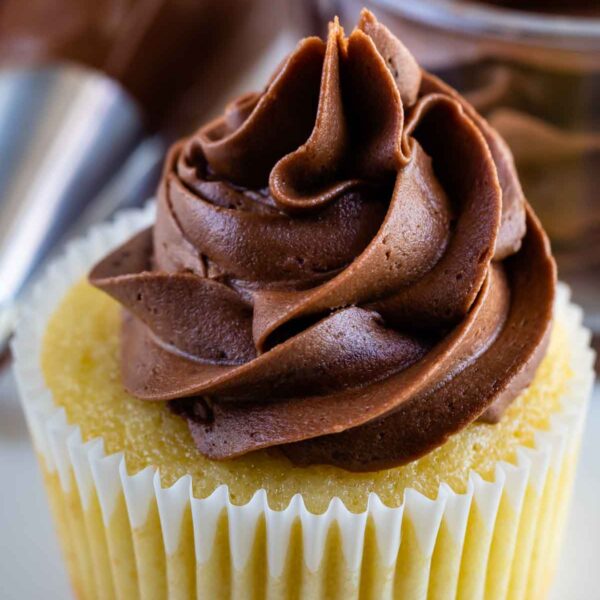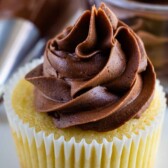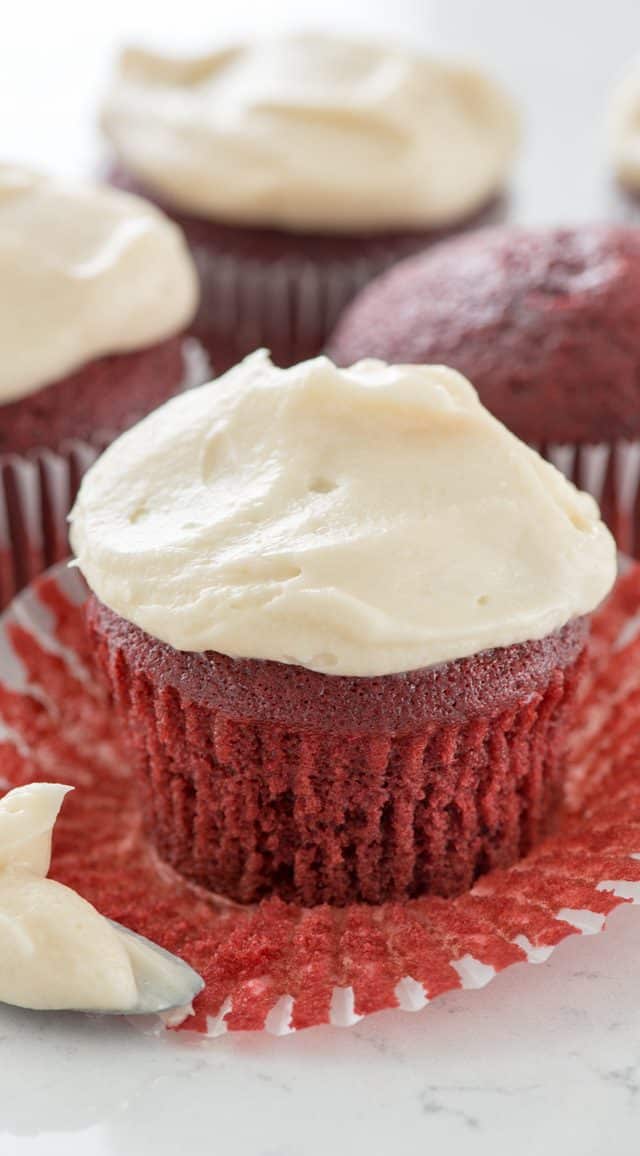 Cream Cheese Frostings
Cream cheese frosting is sweet and tangy and perfect with red velvet cupcakes, carrot cake or even as frosting shots! By far, cream cheese frosting is my favorite.
The BEST Cream Cheese Frosting
This Frosting is a simple frosting recipe perfect for cakes, for cookies, or for cupcakes! It goes great on red velvet, carrot cake cupcakes or any flavor you love!
Check out this recipe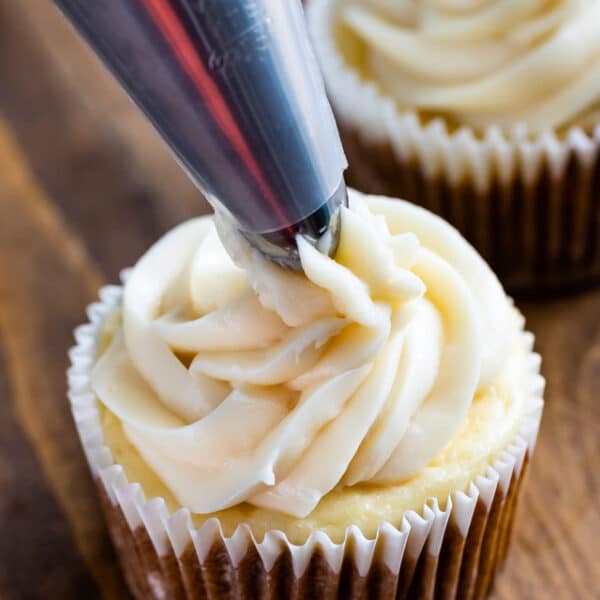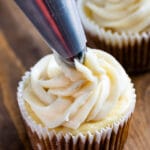 Did you know you can make CHOCOLATE Cream Cheese Frosting? It's easy – and like your favorite frosting just more chocolatey.
Chocolate Cream Cheese Frosting Recipe
Chocolate Cream Cheese Frosting is the best frosting recipe for cupcakes, cake or cookies! This easy homemade frosting is from scratch with cocoa powder and cream cheese – it's so good.
Check out this recipe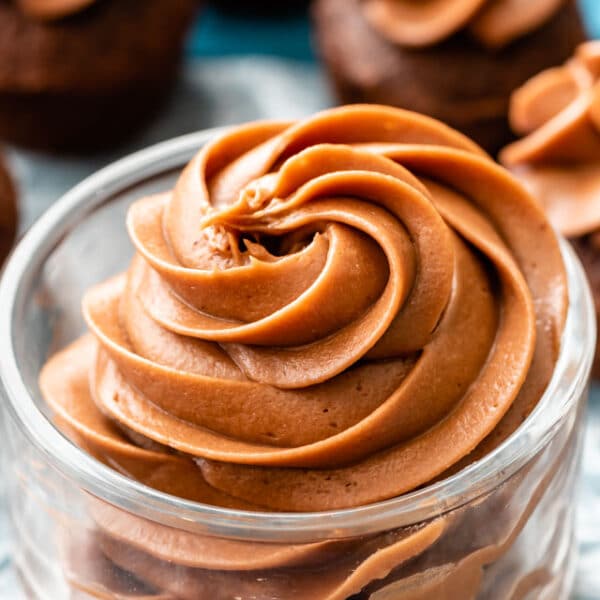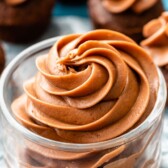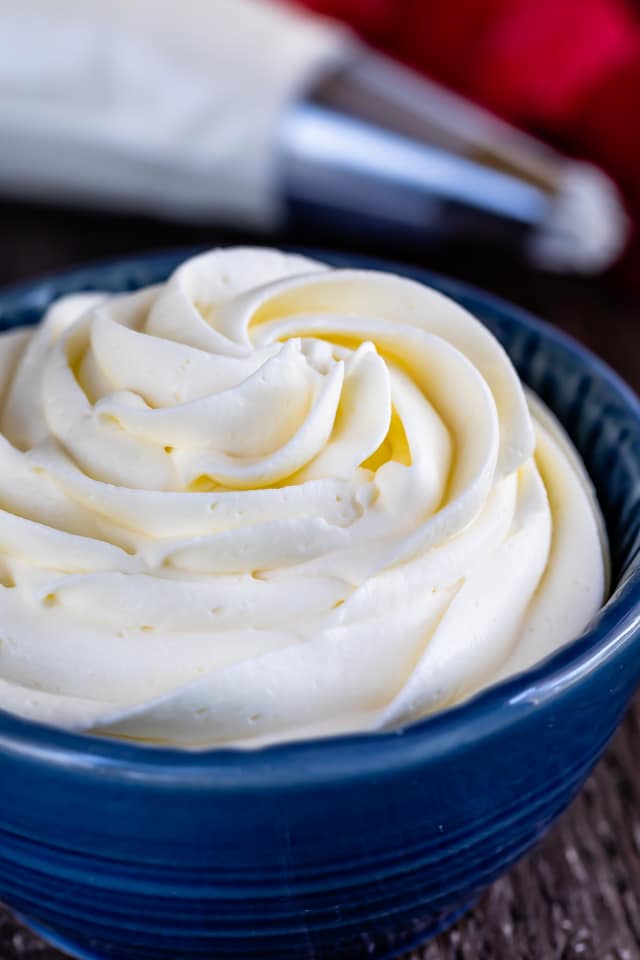 Whipped Cream Frosting
While I love making whipped cream for topping fruit and even some cupcakes, whipped cream frosting is better because it's more stable. Because of added cream cheese this frosting holds it's shape and doesn't fall apart after just a few hours. This frosting is perfect on strawberry shortcake!
Whipped Cream Frosting
Making Whipped Cream Frosting for a stable whipped cream – this easy frosting recipe is perfect for cakes, cupcakes, no bake desserts or even just to top fruit!
Check out this recipe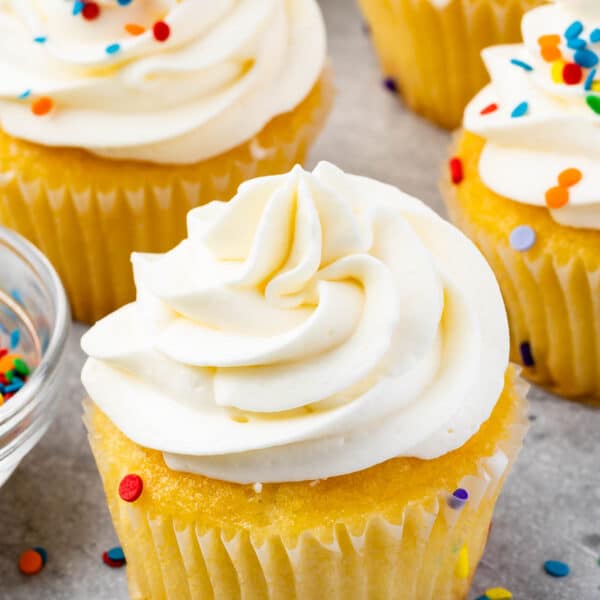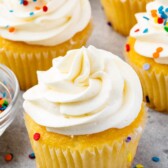 Fun Frosting Flavors
Besides the basics, I love a good fun frosting! My favorite is peanut butter because we love peanut butter, but I also love making marshmallow frosting and marshmallow whipped cream, as well as meringue!
Peanut Butter Frosting
This easy Peanut Butter Frosting recipe is a from scratch buttercream full of peanut butter! It's creamy and the perfect frosting for cakes, cupcakes, or brownies!
Check out this recipe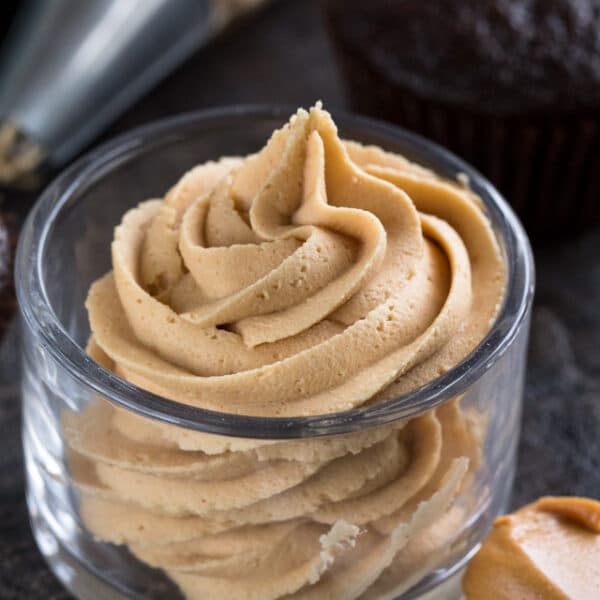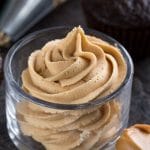 Marshmallow Whipped Cream
This Marshmallow Whipped Cream is the perfect dip for fruit or cookies and it's the perfect topping for pancakes, cake, brownies, pie, and ice cream!
Check out this recipe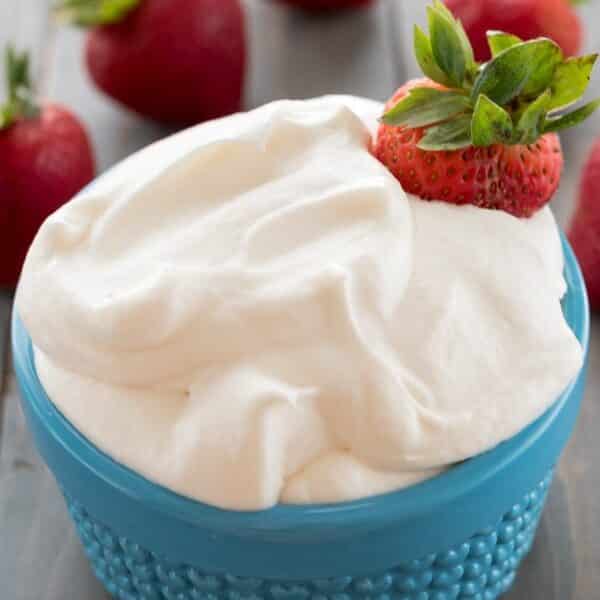 Rainbow Cupcakes Recipe
These are my favorite EASY Rainbow Cupcakes! Start with a box mix for the cupcake but make a homemade marshmallow buttercream frosting and FOUR different ideas for topping!
Check out this recipe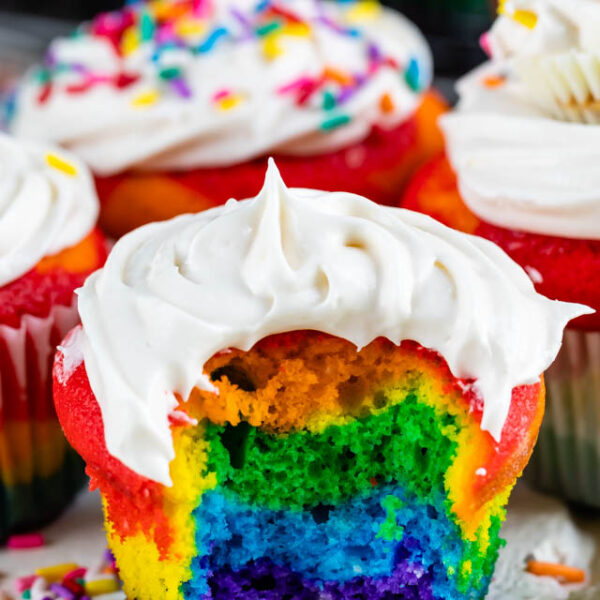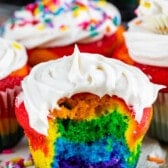 Easy Marshmallow Meringue Frosting
Marshmallow Meringue Frosting – this easy recipe tastes like a melted fluffy marshmallow! It's the perfect frosting recipe for cupcakes or to dress up pies, cookies, or brownies!
Check out this recipe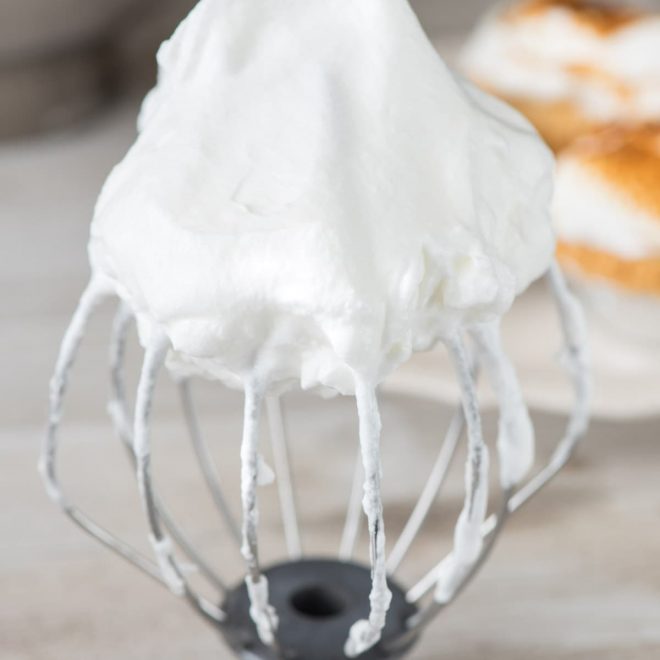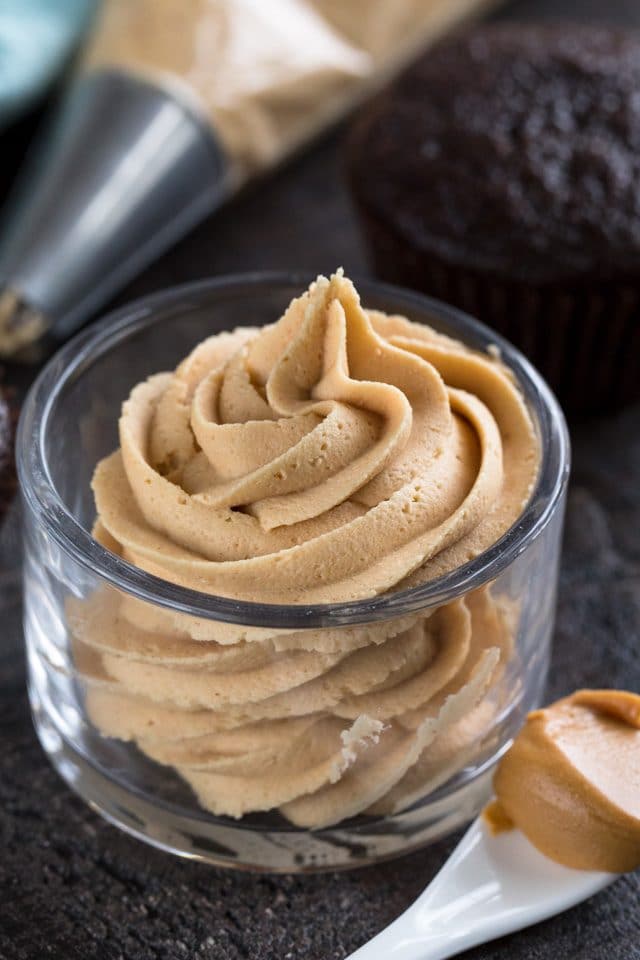 Tips for Making Frosting From Scratch
Start with softened butter and be sure to beat it first, before adding powdered sugar, so it'll mix smoother.
Use an electric mixer (stand mixer) if you have one.
My secret ingredient: heavy whipping cream! This gives it so much flavor and a silky smooth texture.
Learn to pipe frosting like a pro!
Video: How to make 4 Frosting Recipes
Have you made this recipe?
Tag @crazyforcrust on Instagram or hashtag it #crazyforcrust
Last Updated on March 6, 2021