This post may contain affiliate links. For more information, read my disclosure policy.
Decorative Pie Crusts can be intricate or simple and the basic ones are easy to do without any special tools or fuss. I may not be the most detail oriented baker but I love adding a little flair to my double crust pies.
I have a few easy ideas for you today on how to make a decorative crust, and I'm also sharing a few more detailed ones from some of my blogging friends!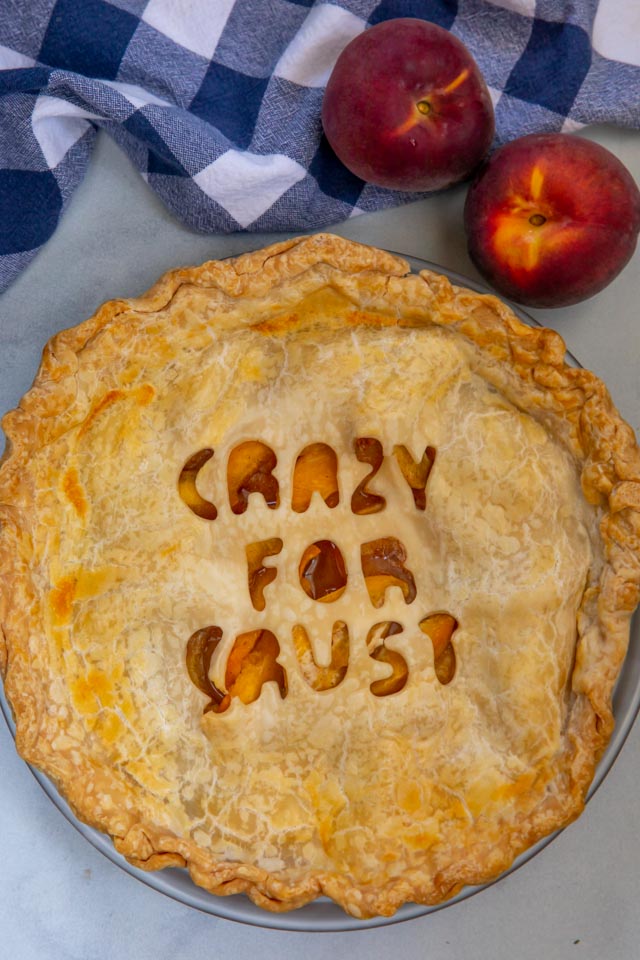 There are SO MANY ways you can make a decorative pie crust. Today I'm detailing four simple methods to spruce up your double crust pies. My methods are easy that anyone can do with just a few tools.
If you want a more intricate design for your pie, see the bottom of this post for links to some of my favorite ones I've found from fellow bloggers!
Decorative Pie Crusts Made Easy
While I love pie, and I'm Crazy for Crust, I am not a detailed baker. I am not great at cake decorating and I can't make royal icing cookies like some other bloggers, but I can make a simple pie crust design.
Here are my favorite ways to decorate a pie crust:
Using cookie cutters
Lattice
Designer Lattice
Let's talk about each one individually. I'm also including a video tutorial in this post on how to make each one!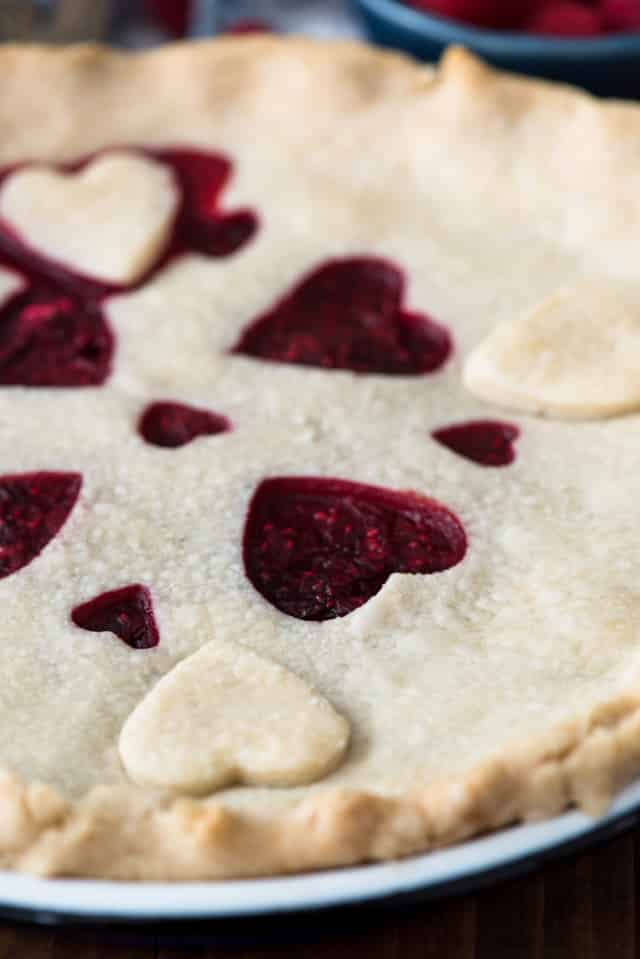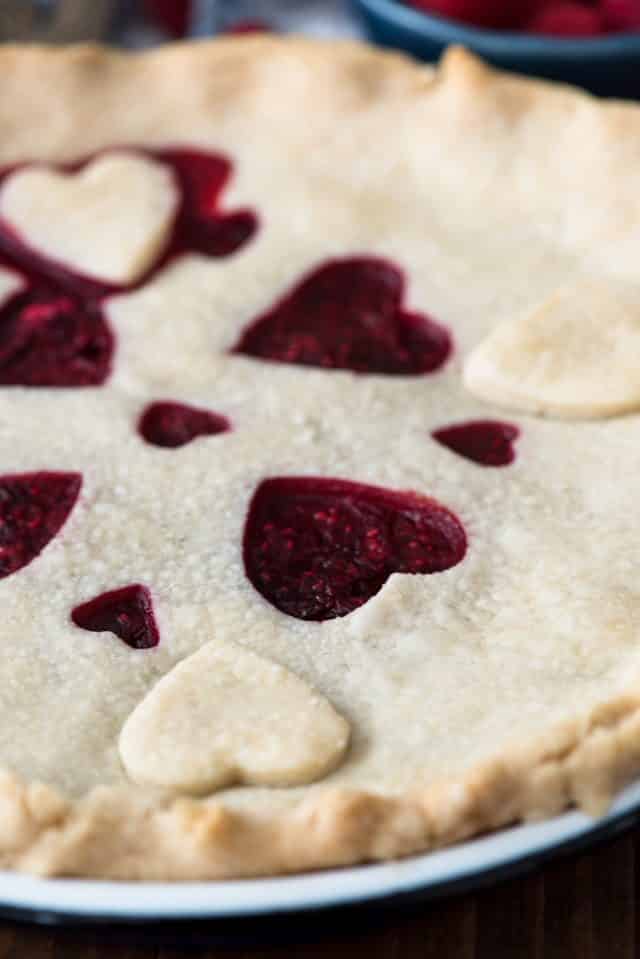 Cookie Cutter Pie Crust Design
The "Crazy for Crust" design up above is made using cookie cutters. In fact, cookie cutters are the easiest way to design a pie crust.
You can use any cookie cutters you like, large or small. Use letter cookie cutters to cut out words. Or use hearts, circles, stars or any shape you like.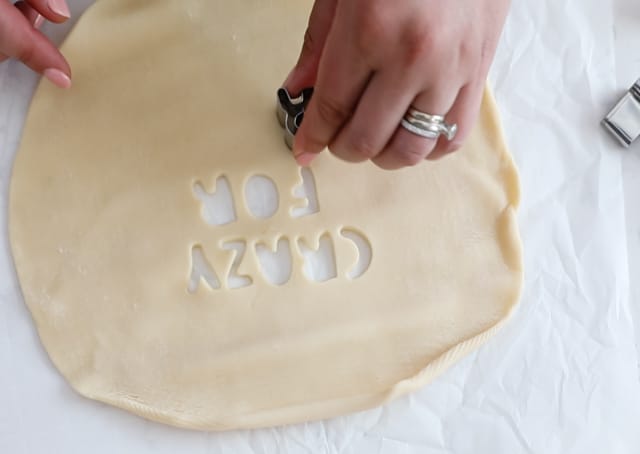 Tips for using cookie cutters to create a top crust:
Map out what you're going to do before you do it. Find the center of the crust and work out so that your design is centered on your pie.
Use a combination of big and small cookie cutters for a cool effect.
Use letter cutters to spell out a fun message!
When shopping for small cookie cutters, check out the cake decorating aisle. Fondant cutters are the perfect size.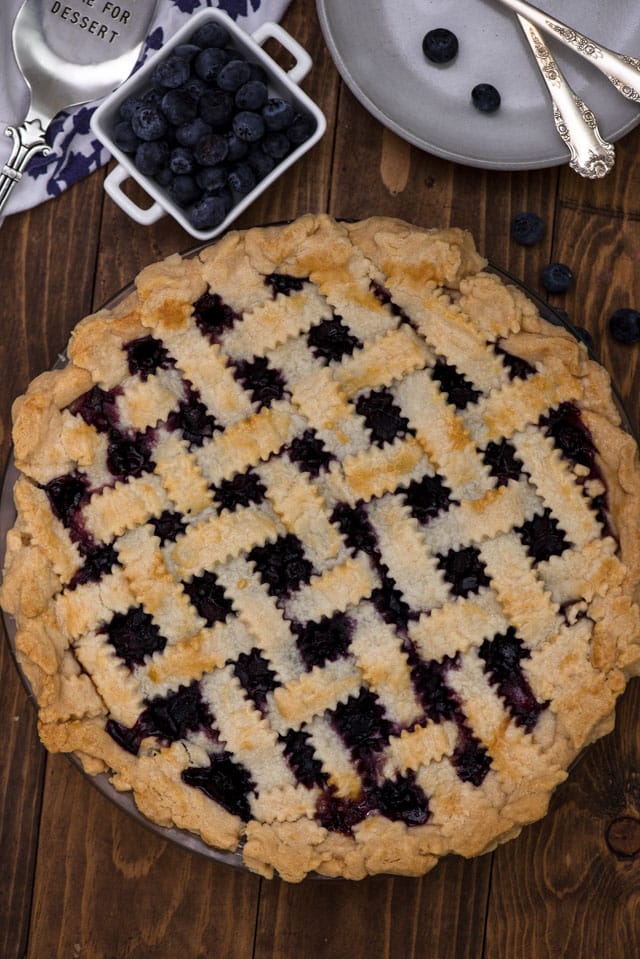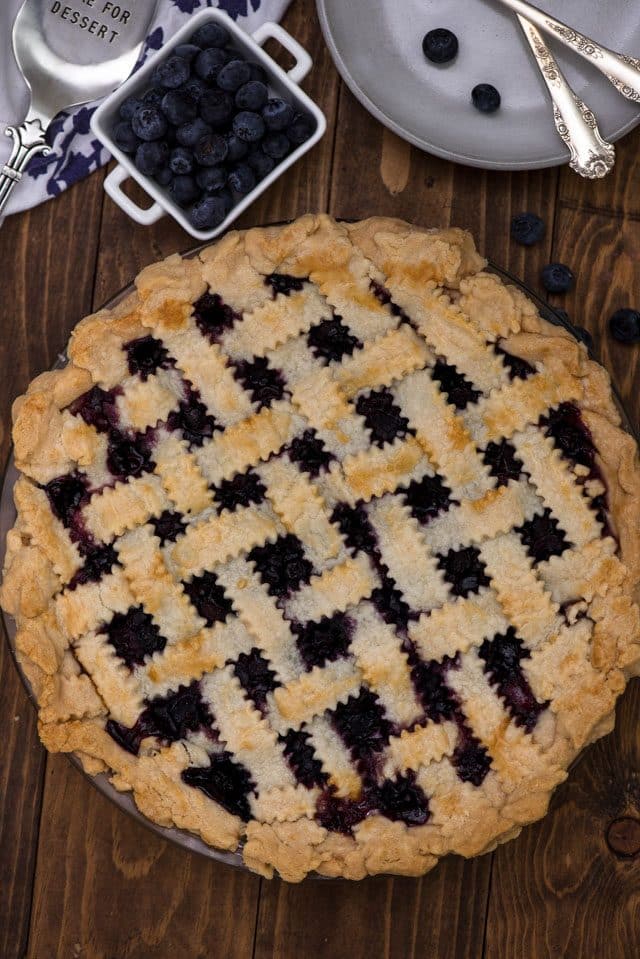 Lattice Crust
You're in luck because I have an entire post on how to make a lattice crust! You can use a pie or pizza cutter that is straight or jagged (the jagged one makes the fun edges you see above).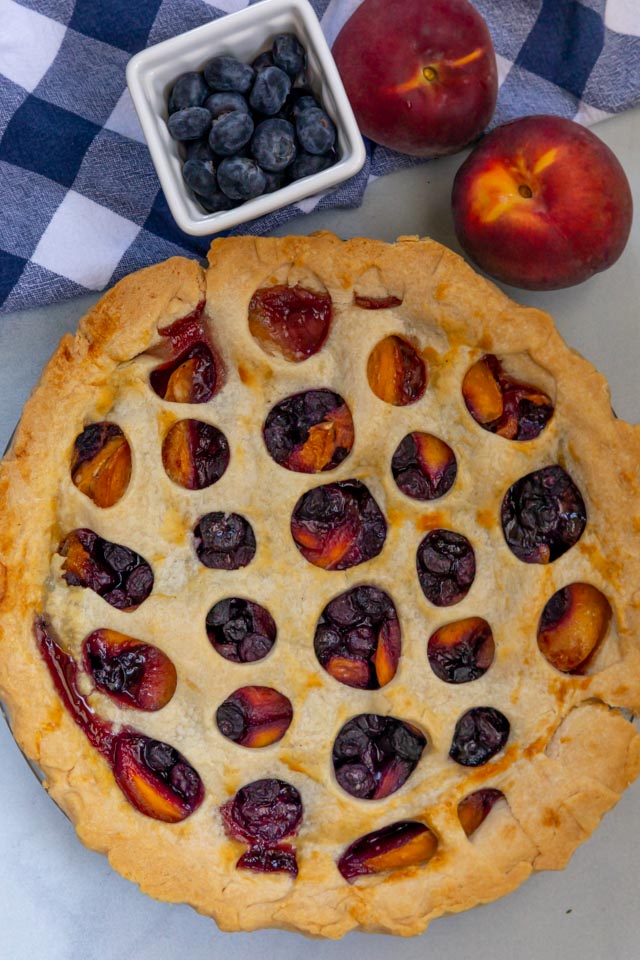 Designer Lattice Crust
Now if you want to do something a little different, that's not quite a lattice and not quite a cookie cutter design, how about what I'm calling designer lattice.
This kind of lattice can have thick and thin strips or it can be made with different shapes. For the crust above I used a circle cookie cutter and the back of a 1M tip to alternate rows of different size circles.
Tip: plan out your design before you cut. This took me a few tries to get right, so plan before you cut.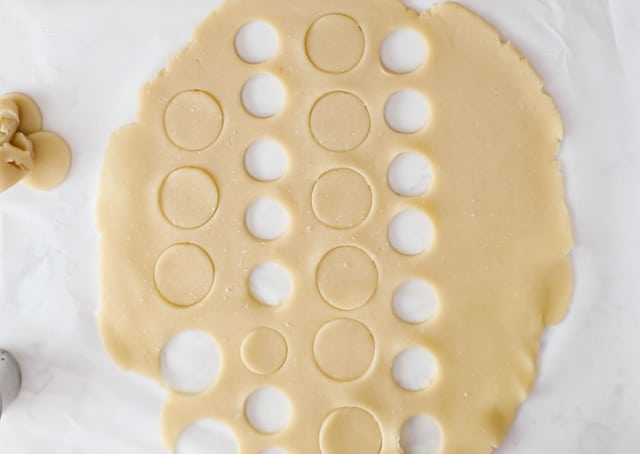 You could go in a circle or rows or random. Or use triangles or stars or another shape!
Using the round side of pastry tips is great for making small circles (a 1M or star tip is larger than the standard tip, so if you use both you'll get two sizes).
Pie Crust Design Video
Other Ways to make Decorated Pie Crust
These are just a few of the easiest examples for making a decorative pie crust. I'm a simple baker and don't like super intricate designs because I know they're not in my wheelhouse. However, some of my blogging friends have some other great ideas:
These are just a few of the millions of ideas you'll find online. If you make a decorative pie crust, be sure to tag me on Instagram!
Tools Needed
Have you made this recipe?
Tag @crazyforcrust on Instagram or hashtag it #crazyforcrust
Last Updated on March 6, 2021