This post may contain affiliate links. For more information, read my disclosure policy.
I love red, white, and blue food. Like, I'm obsessed with it. Therefore, the Independence Day is my favorite food holiday ever and I'm celebrating early with a round up of over 95 4th of July Recipes!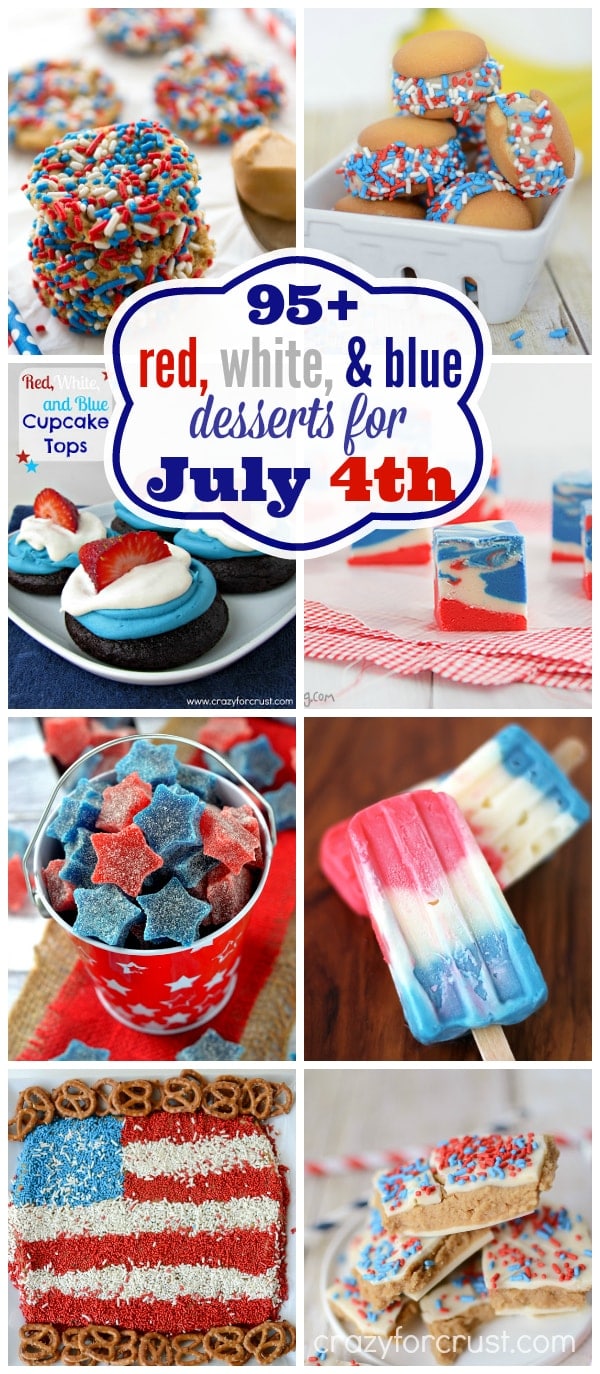 No 4th of July celebration is complete without some cute red, white, and blue food. From cakes to pies to cookies and more this list of 4th of July recipes is the perfect way to celebrate.
4th of July Cakes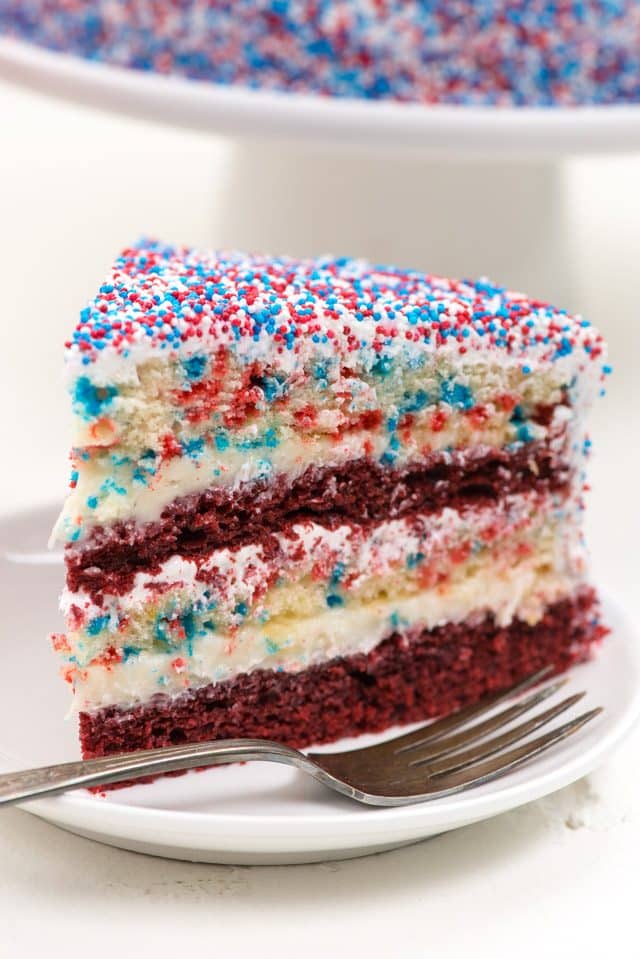 Fireworks Cookie Cake
Fireworks Cake
Fireworks Bundt Cake
Fireworks Cupcakes
Firecracker Cupcakes
Patriotic Rose Cake
Pina Colada Cupcakes
Red White Blue Cheesecake
Tie Dye Cake
Grilled Pound Cake
Red White Blue Velvet Cupcakes
Firecracker Bundt Cake
Red White Berry Cupcakes
Red White Blue High Hat Cupcakes
Patriotic Cake Roll
Boston Cream Pie Cupcakes
Patriotic Poke Cake
Flag Cake
Patriotic Push Pop Cake
Strawberry Cheesecake
Triple Berry Cream Cake
Red White Blue Cupcakes
4th of July Cookies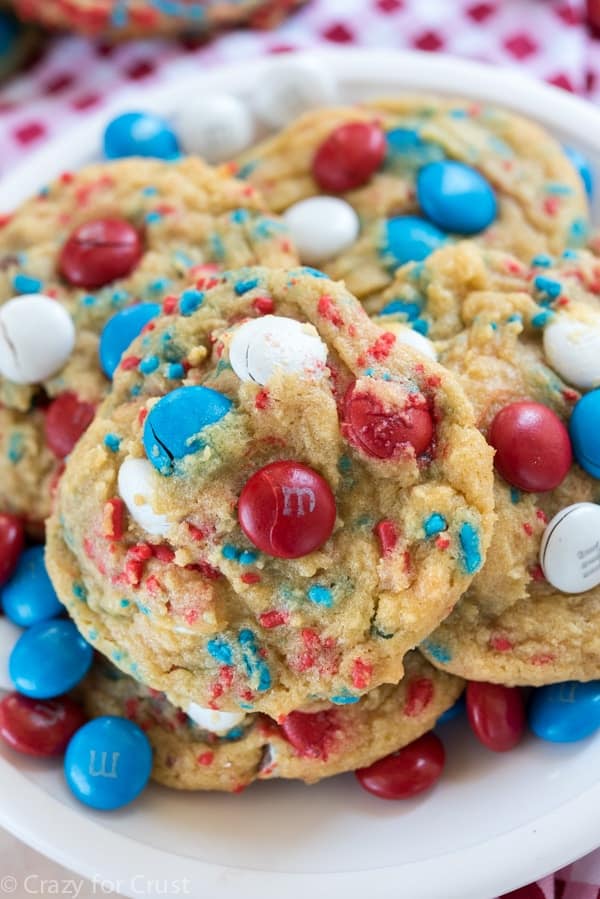 Fireworks Pudding Cookies
All American Oreos
Strawberry Blueberry Oatmeal Cookies
Peanut Butter Sprinkle Cookies
Red White Blue Meringues
Red White Blue Pinwheel Cookies
July 4th Jello Cookies
Patriotic Chocolate Nonpareils
July 4th Meringues
Patriotic Swirl Cookie Bars
Funfetti Sandwich Cookies
Vanilla Cookie Bars
Red White Blue Oreo Pops
Red White Blue Icebox Cookies
July 4th Peppermint Patties
Sparkler Cookies
Ice Cream Cookies
Patriotic Peppermint Patties
Red White Blue Cookie Bars
4th of July Drinks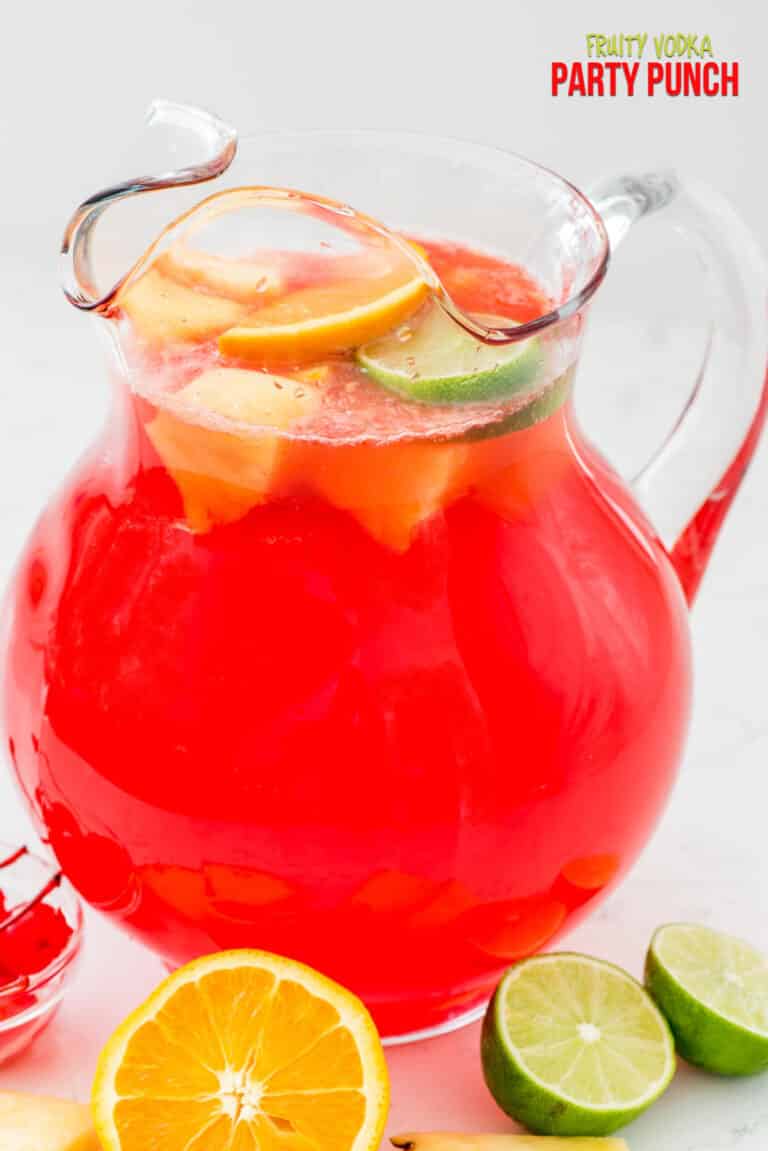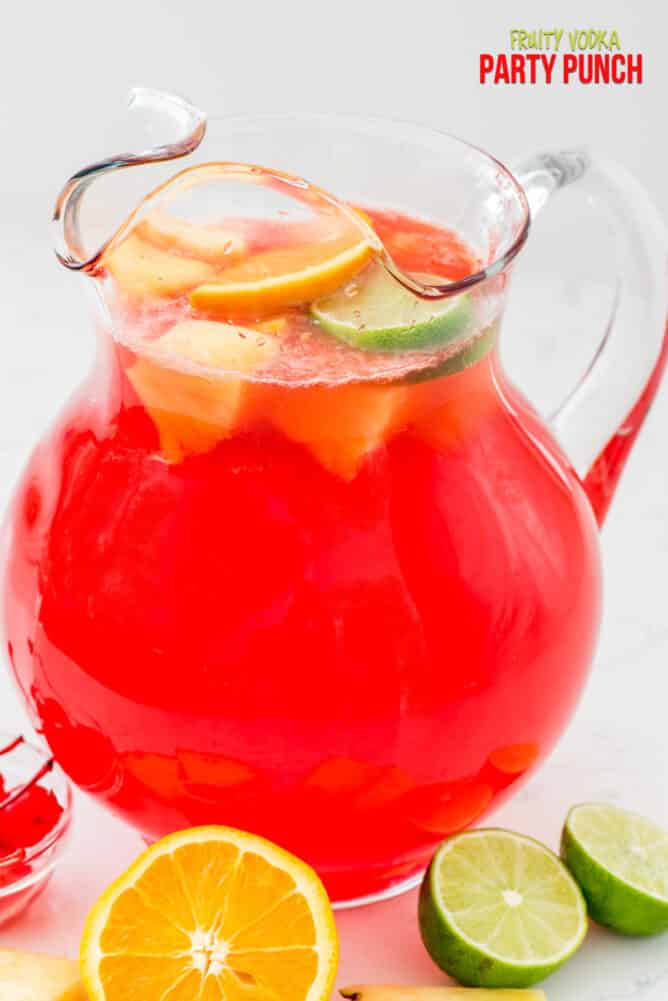 Fruity Vodka Punch
Red White Blue Smoothie
Strawberry Smoothie
Independence Brunch
Red White Blue Spritzer
July 4th Layered Drinks
Ice Cream Soda
4th of July Brownies & Bars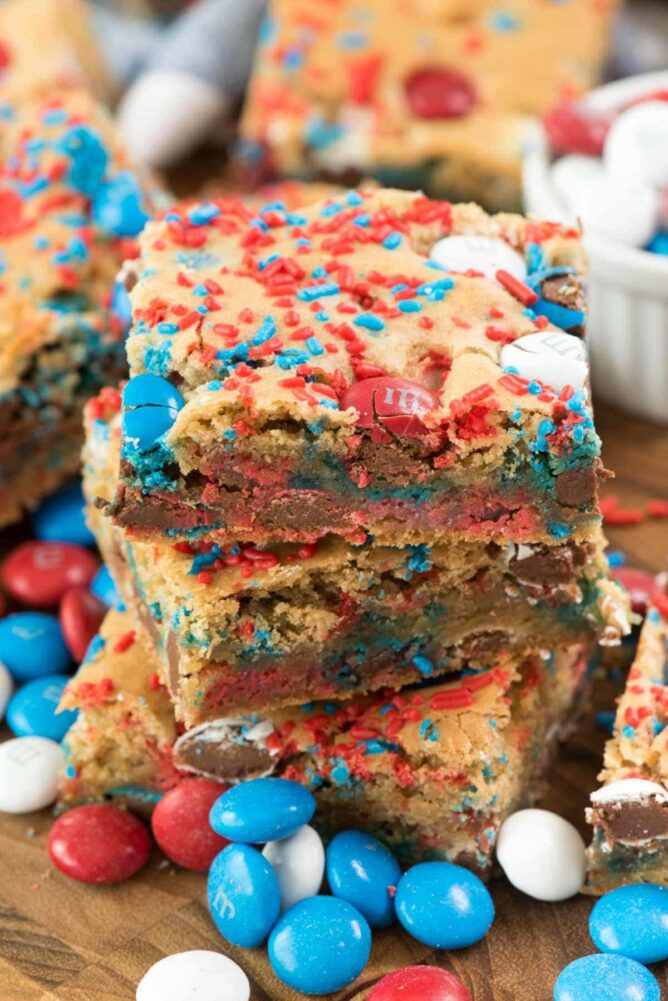 Fireworks Blondies
Red Velvet Fruit Pizza
July 4th Rice Crispy Treats
Red White Blue Bars
Red Velvet Brownies
Red White Blue No Bake Treats
Red White Blue Krispie Treats
Patriotic Brownies
Red White Blue Cheesecake Bars
Fruit Flag Pizza
Frozen 4th of July Desserts
Patriotic Popsicles
Red White Blue Popsicles
Jello Pudding Pops
Ice Cream Sandwiches
Patriotic Pops
Red White Blue Ice Cream Cone
Red White Blue Ice Cream Pie
Popcorn and Snacks for the 4th of July
Patriotic Pretzel Bark
Red White Blue Kabobs
Fireworks Popcorn
Nutella Cookie Dough Pretzels
Patriotic Cookie Dough Truffles
Uncle Sam Marshmallows
Smores Popcorn
Patriotic Pretzel Smores
Patriotic Pretzel Rods
Patriotic Puppy Chow
Patriotic Popcorn
Marshmallow Pops
Even More 4th of July Desserts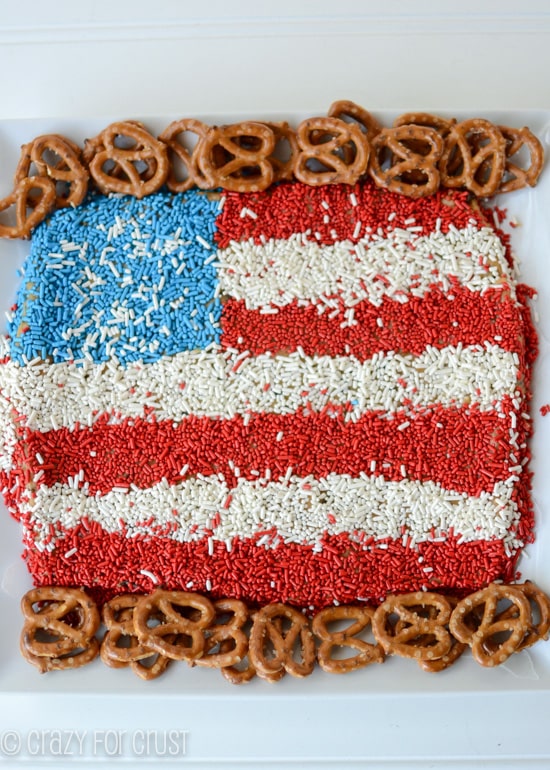 Patriotic Apple Crumble
Red White Blue Krispie Stars
Red White Blue Candy Bars
Patriotic Trifle
Patriotic Candy Buttons
Star Spangled Gum Drops
Fruit Pops
Patriotic Fruit Pizza
Red White Blue Coconut Stars
Candy Apples
July 4th Strawberries
Strawberry Sauce
Red White Blue Smores Pies
Patriotic Pudding Cups
Patriotic Cookie Dough Bark
Brownie Fruit Kabobs
Tie Dye Fudge
Stained Glass Jello
July 4 Snack Mix
Patriotic Cones
Chocolate Zucchini Donuts
Red White Blue Jello Salad
Peanut Butter Flag Dip
Last Updated on May 12, 2020