This post may contain affiliate links. For more information, read my disclosure policy.
Is it after dinner yet? Because I'm ready for dessert: a Sweet Cream Shooter!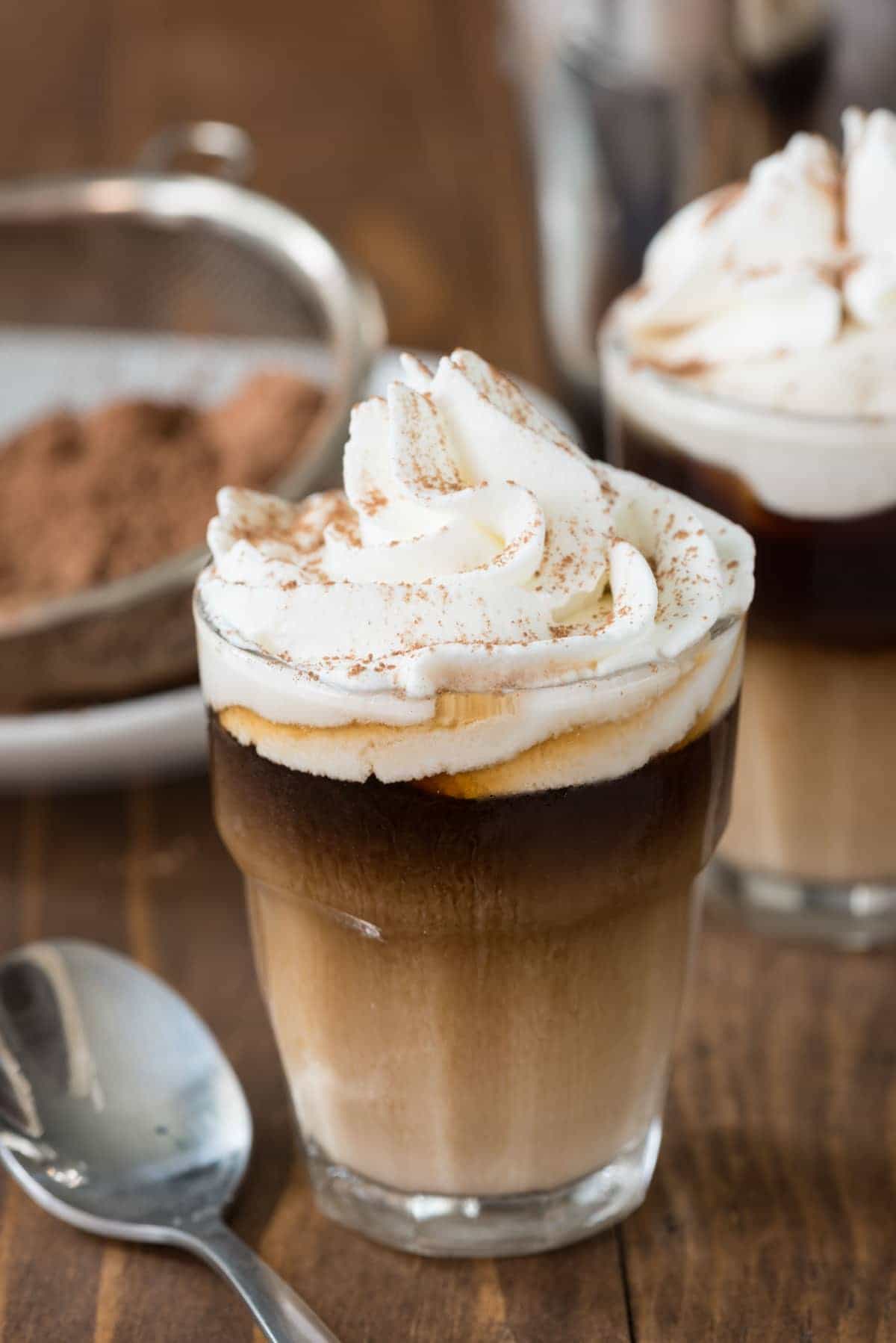 So, you might remember that I have a slight obsession with coffee creamer. Milk in coffee is boring – I need my coffee creamer and I need it in every cup! I've been known to bring individual creamer packets with me on vacation in case the hotel doesn't serve them. You guys – I even will pack little creamers in my quart size liquids bag. I'll leave the good shampoo and body wash at home and use the cheap stuff they give you in the hotel room just so I can bring creamer with me and my coffee tastes the way I like it.
(I really can't make that stuff up. I also travel with sweetener packets, BTW. Pretty much, if we're on a trip together and you forgot something, I've got you covered.)
My favorite flavor of creamer is International Delight Sweet Cream Coffee Creamer. I always have an open one in my refrigerator and an extra in the garage just in case I run out. I cannot run out. My day would be ruined, I'm not joking.
Sweet Cream and me, we're like this. (I'm crossing my fingers.)
It was only a matter of time before I figured out how to use my favorite coffee creamer in a dessert cocktail. Because a dessert cocktail just means you get to have dessert twice.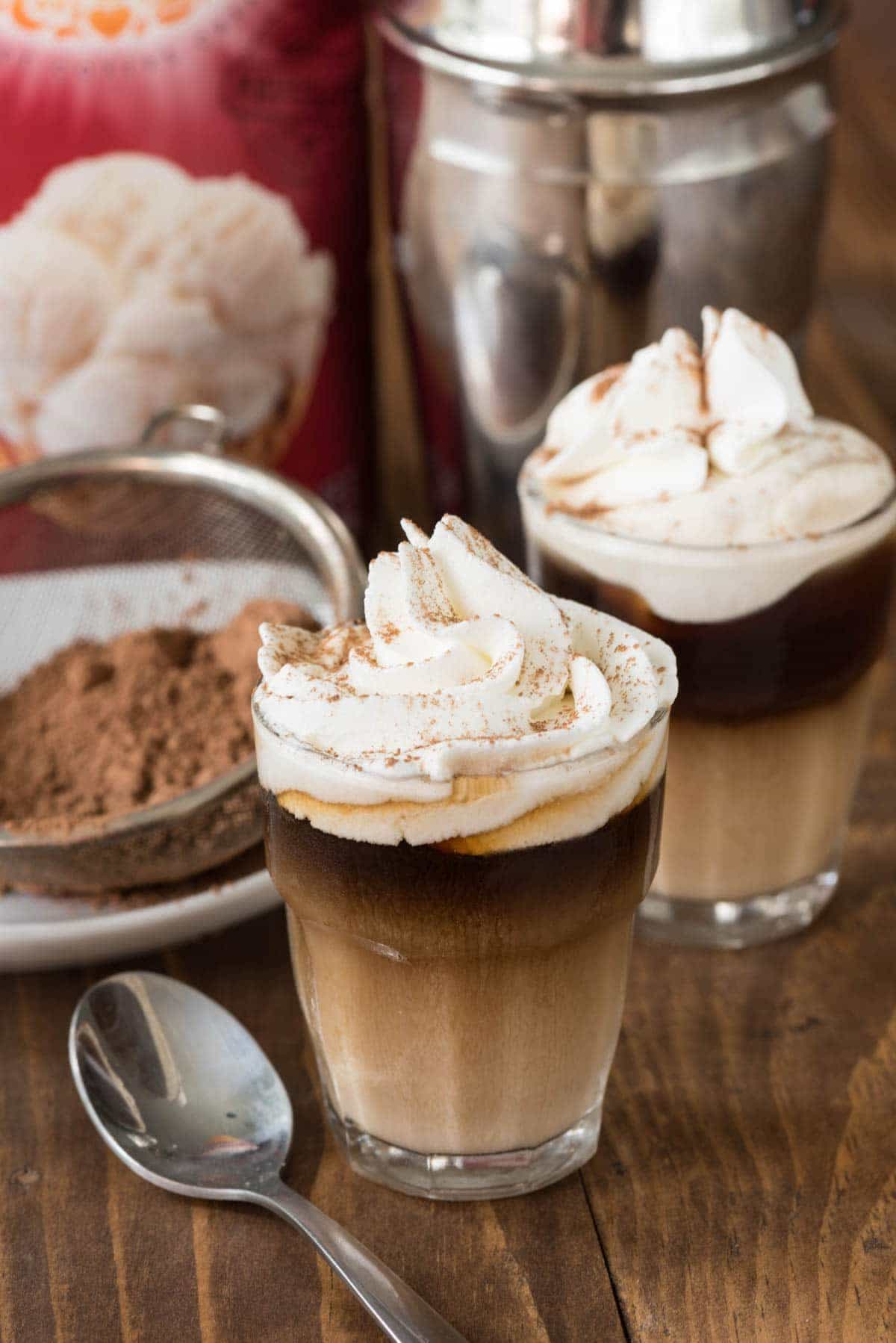 When Mel and I were young marrieds, we'd go out to nice dinners a lot. We'd take a cab, order a bottle of wine and expensive entrees, and then instead of ordering off the dessert menu, we'd order after dinner drinks. We'd sit there in a darkened restaurant, candles flickering, and drink creamy shots of Irish Cream, Chocolate, or Coffee Liqueur, stare into each others eyes and talk about the future.
Now we stare at each other lovingly over Jordan's head as she jumps on the couch and proclaims she's not tired why does she have to go to be so early??? #parenting
My goal with this Sweet Cream Shooter was to bring us back to those elegant after dinner drinks, even it's over leftovers and whispers at our dining room table after Jordan's gone to bed.
Also, my goal was to drink my sweet cream for breakfast AND dessert. #obviously
Three ingredients, 30 seconds, and OMG they're so good. Slightly coffee-y with a vanilla kick and a nice sweet cream finisher. It's heaven in a sip!

Feel free to use your favorite coffee liqueur and vanilla vodka brand (you can also use whipped or cake vodka instead) but don't forget the International Delight Sweet Cream Coffee Creamer…and lots of whipped cream, of course!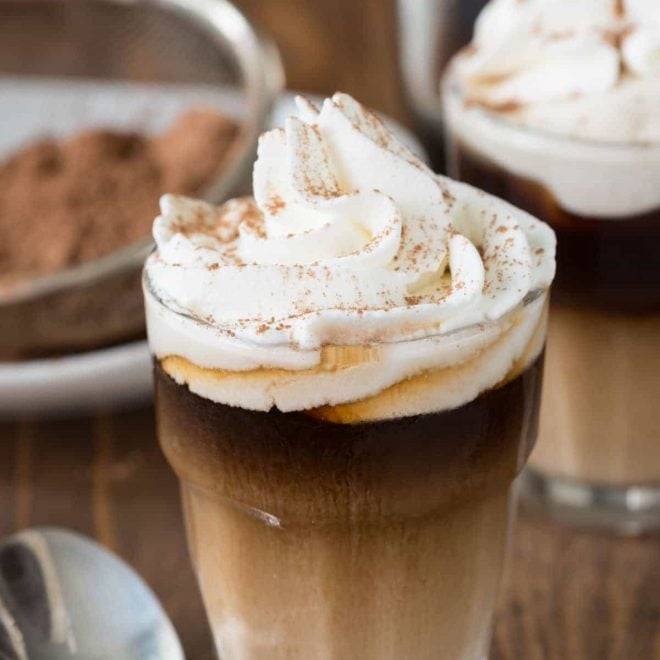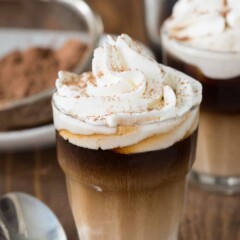 Sweet Cream Shooters
Sweet Cream Shooters - the perfect after dinner dessert drink recipe! Only 3 ingredients: vodka, kahlua, and sweet cream coffee creamer!
Ingredients
1

ounce

vanilla vodka

may substitute regular, whipped, or cake vodka

1

ounce

kahlua

Splash of International Delight Sweet Cream Coffee Creamer

Whipped Cream and cocoa

for garnish, optional
Instructions
If your ingredients are all cold, you can just add them in the order listed to a 2.4 ounce shot glass. Otherwise, add the vodka and kahlua to a shaker with ice, shake, then strain into shot glass. Add a splash of coffee creamer. Top with whipped cream and a sprinkling of cocoa (optional).
Nutritional information not guaranteed to be accurate
See more of my coffee creamer recipes here!
Click here to see more DRINK recipes!
Connect with International Delight by signing up for their newsletter to get recipes and coupons! Or follow them on Facebook, Twitter, Instagram, and Pinterest for more ideas!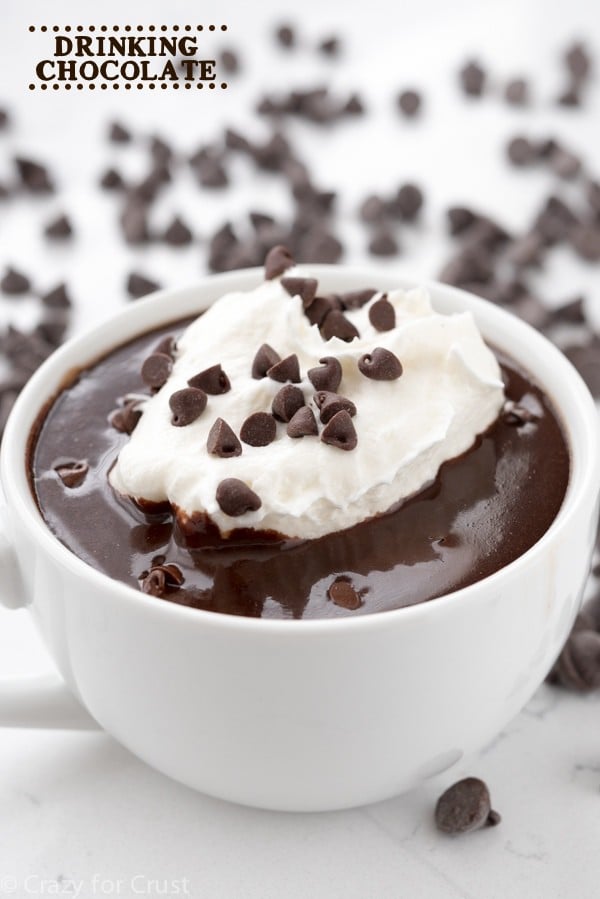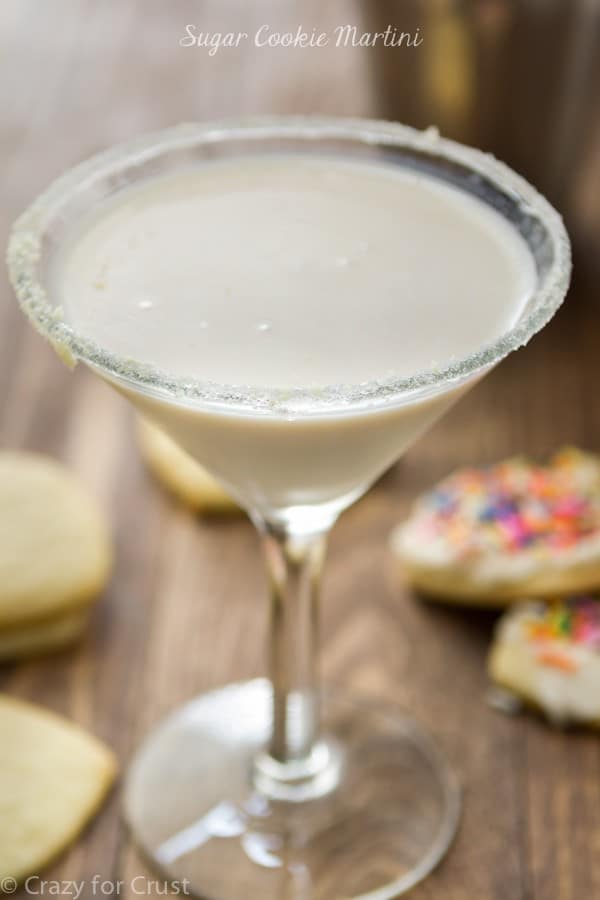 This is a sponsored conversation written by me on behalf of International Delight. The opinions and text are all mine.
Last Updated on August 21, 2018