This post may contain affiliate links. For more information, read my disclosure policy.
Baking with kids can be a rewarding and fun experience – but also frustrating if you don't choose the right recipes. Here are some great recipe ideas for getting kids in the kitchen by age group. Trade boredom for baking!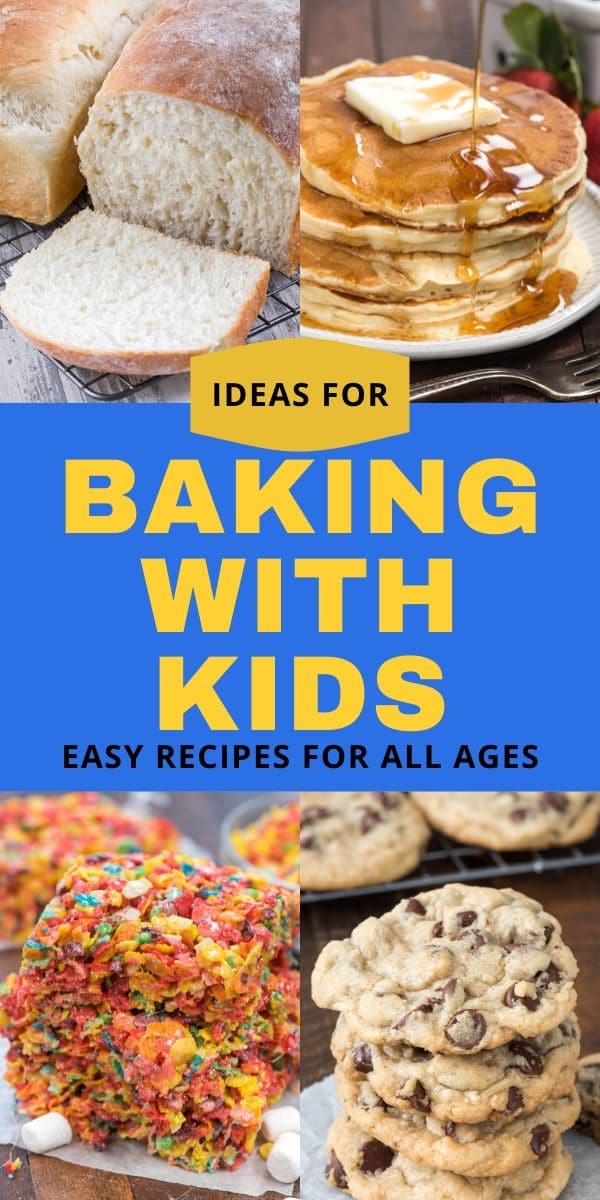 Whether it's a school vacation or a forced quarantine, there are times when we need to keep our kids busy. Getting them in the kitchen is a great way to not only spend time with your kids, but baking with kids is a great way to teach them about math and science and get them interested in something other than video games.
Having my daughter in the kitchen with me when she was young was rewarding but also stressful, so in order to stay sane while you teach your kids about your love of food, it's important to pick the right recipes (i.e. ones that won't cause you to have to clean all the surfaces in sight).
Here are a few of my favorite recipes for baking with kids, broken down by age group:
Recipes for Baking with Young Kids (under 5)
When it comes to littles, we need to think more in terms of stirring and identifying objects and less about technique. I love no-bake recipes for little kids, easy recipes you can just stir and eat, and recipes where you simply need to assemble items.
Best recipes for young kids: No bake and no cook recipes or very simple cookies or other simple recipes.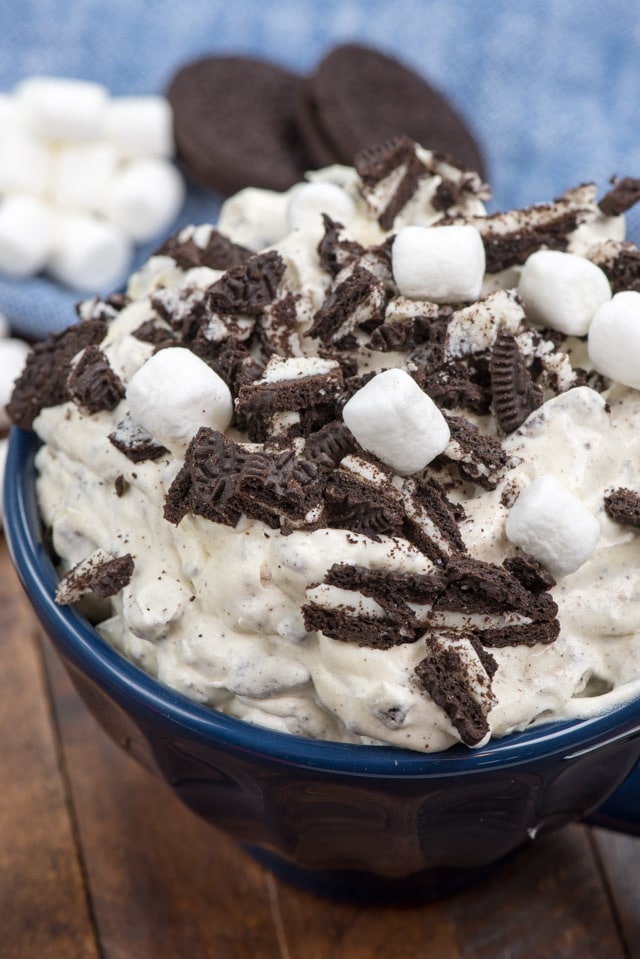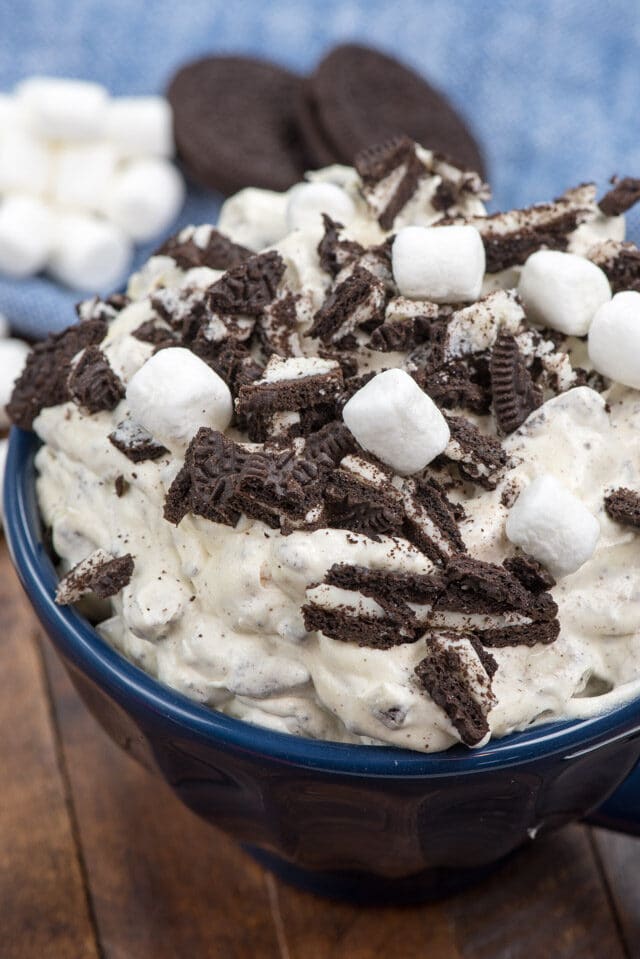 Oreo Fluff Salad is an easy recipe that just requires stirring. You can even crush the Oreos in a plastic bag with a rolling pin, no knives needed.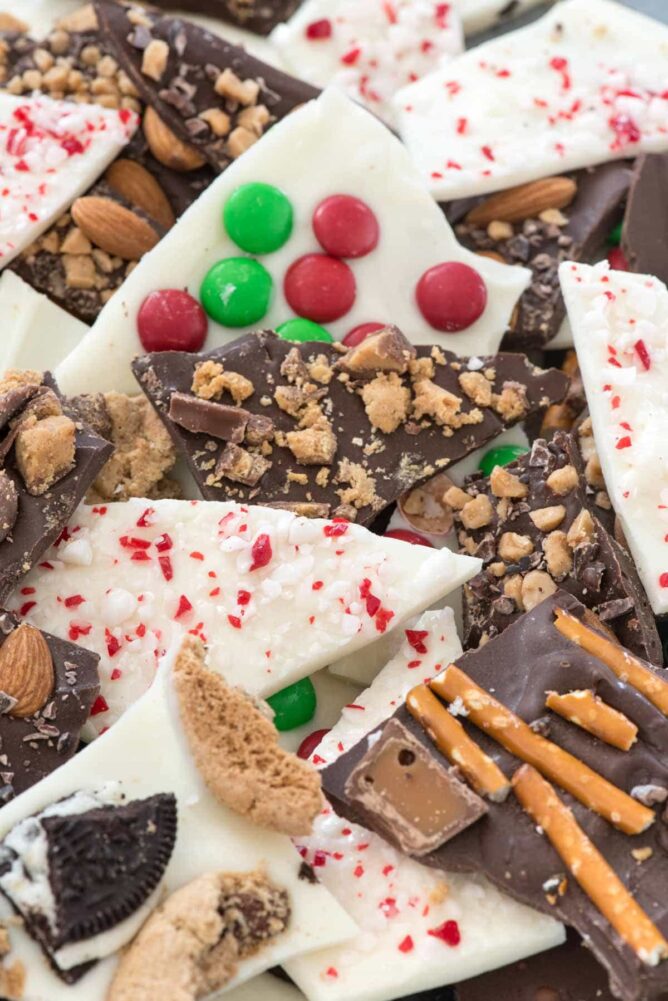 5 Minute Chocolate Bark is SO simple and is a great use for pantry items that you may have binge bought. Have an adult help with melting the chocolate in the microwave, but let the kids help with the rest.
Chocolate Chip Cookies are EASY – especially this recipe – no mixer needed! Kids can help stir and mix in ingredients.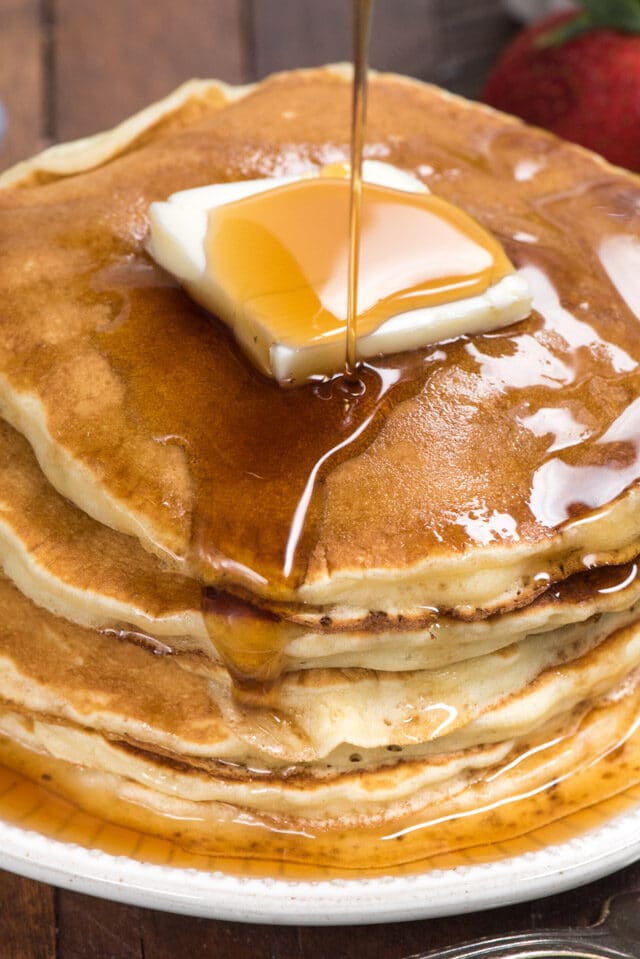 Pancakes are a great way to have kids help make breakfast!! Adults will have to help with cooking but the kids can measure and stir at any age. Muffins are great too – be sure to check out all my muffin recipes!
Baking with Elementary School Kids
Elementary school kids have a bit more ability to help in the kitchen. You can teach them about how to measure flour and how to crack an egg. They're great with mixers and scooping out dough. But be sure to help them with anything involving the microwave!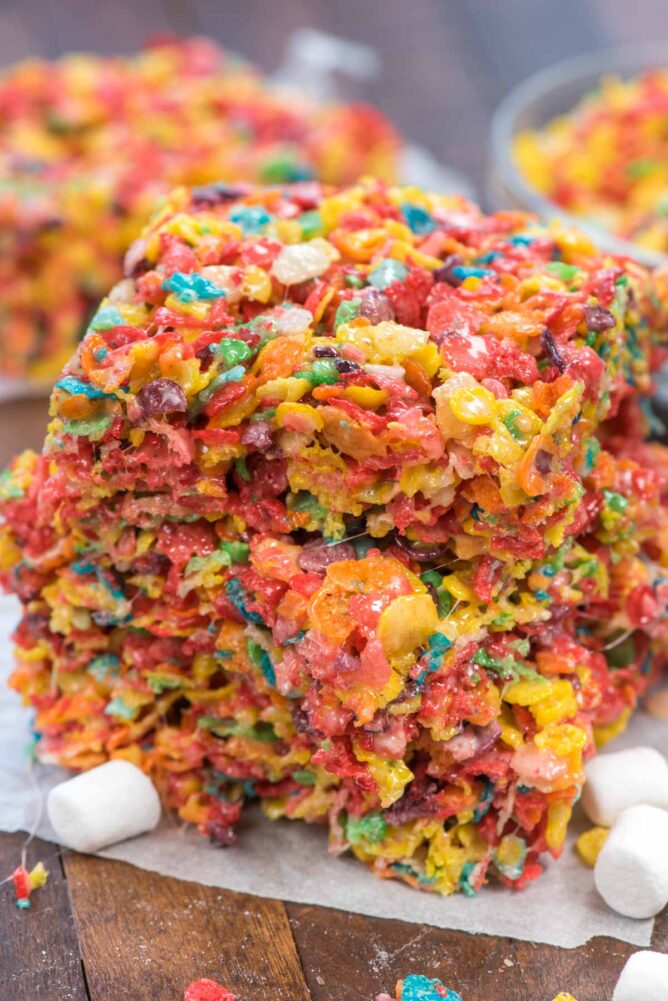 Fruity Pebble Krispie Treats are easy an no bake, but they do require an adult assistance. Kids love measuring out the ingredients and pressing them into the pan.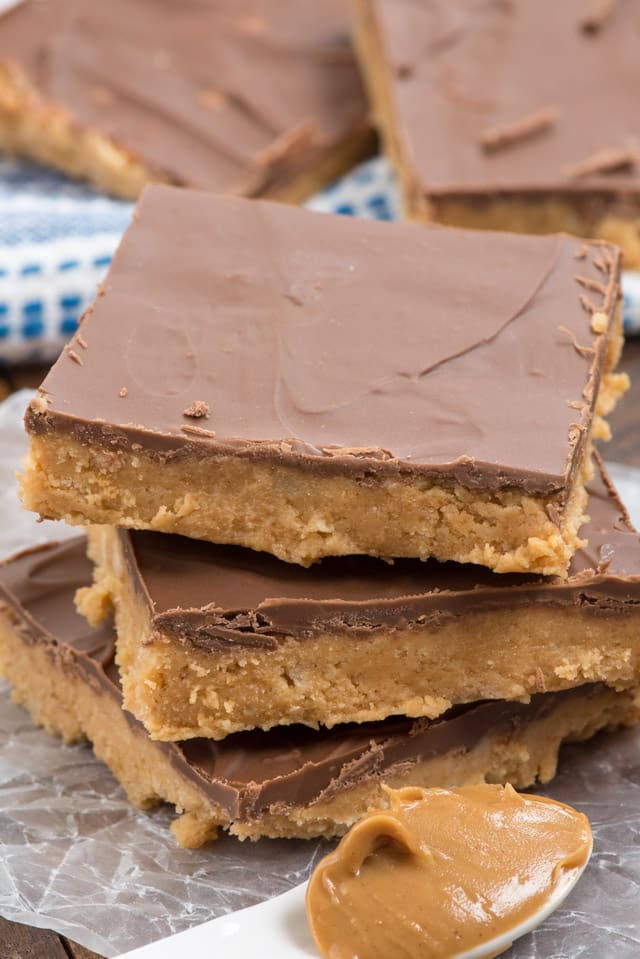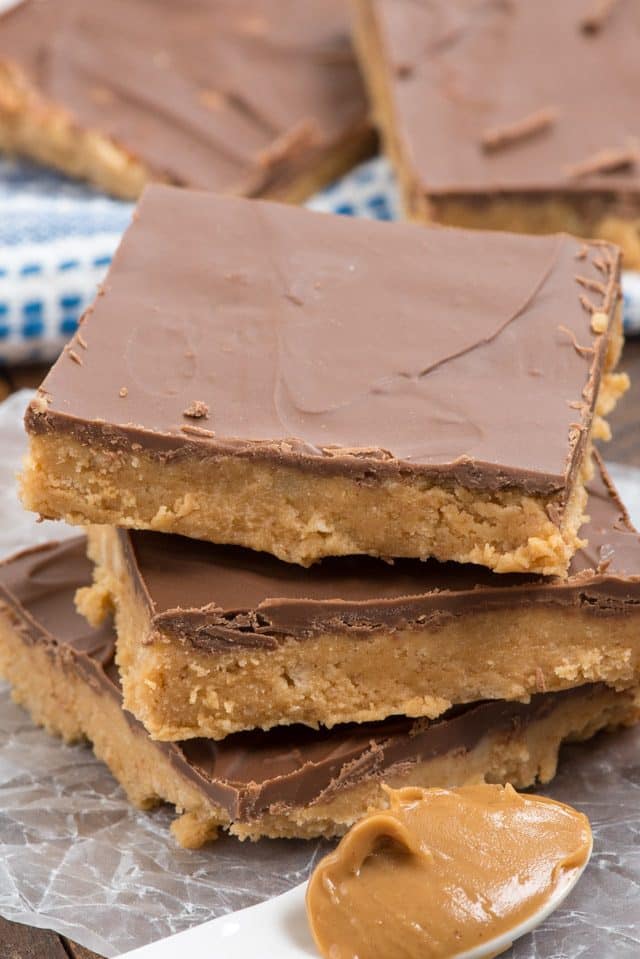 No Bake Peanut Butter Bars are another easy no bake recipe that elementary school kids can do the bulk of. Have an adult help with melting the butter and chocolate, but they can crush the graham crackers, measure the peanut butter and press into the pan.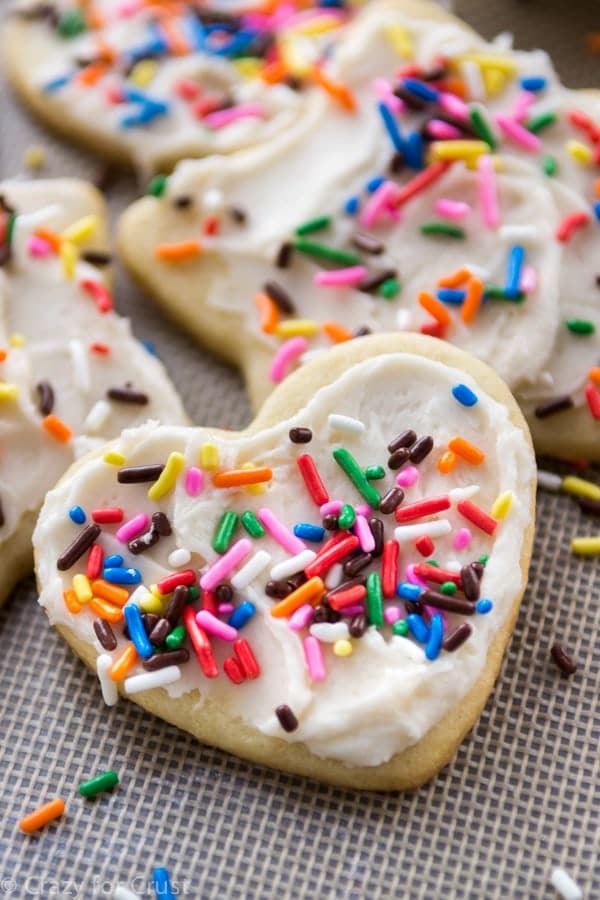 What kids don't love sugar cookies? These are cut outs and frosted, kids can help with the measuring – teach them to crack an egg – and the frosting and decorating, as well as rolling out and cutting the cookies out.
Baking with Older Kids
As kids get older, so do their skill sets. Older elementary school kids into middle and high school are able to do so much more in the kitchen. Make sure to supervise them until you feel they're able to go it alone, but these recipes are a little more challenging (and just as delicious).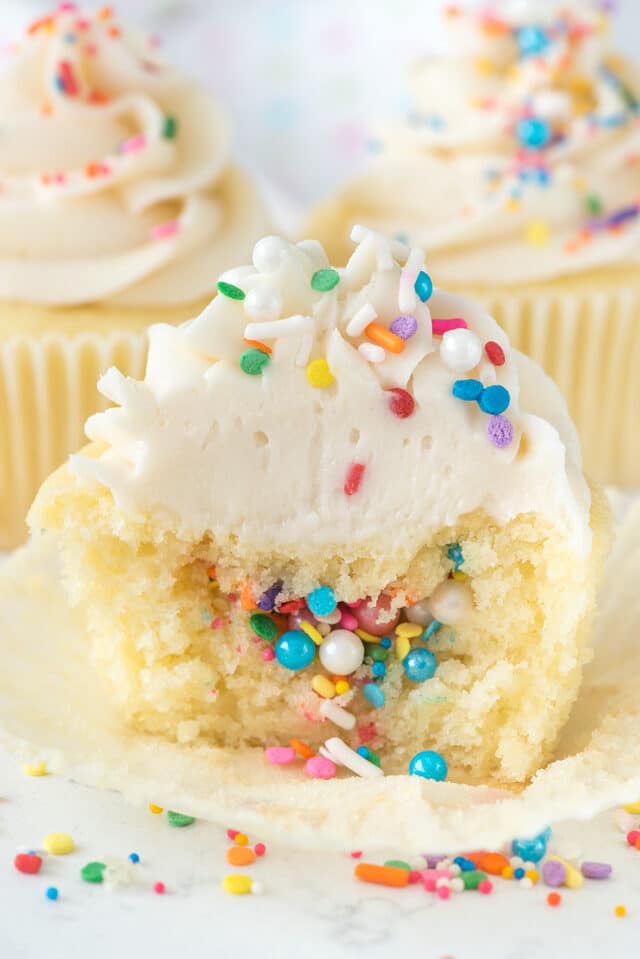 Making cupcakes is simple, especially with my easy yellow cake recipe that uses melted butter. Making Piñata Cupcakes is a little more challenging – and extra fun!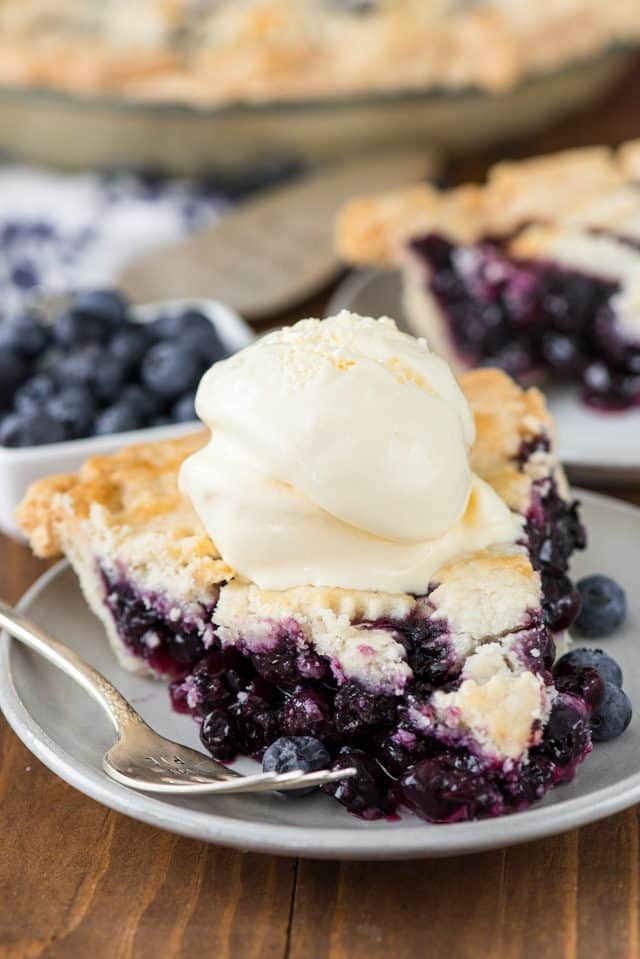 Blueberry Pie with a lattice or crumble topping is a great way of teaching your kids about baking. Making a from-scratch pie crust, making the filling, doing a decorative pie crust on top – these are all things that take time and will be rewarding. This is best for 8 year olds (with help) and older kids. Be sure to check out all my pie recipes for more on crumble topping, two crust pies and filled pies.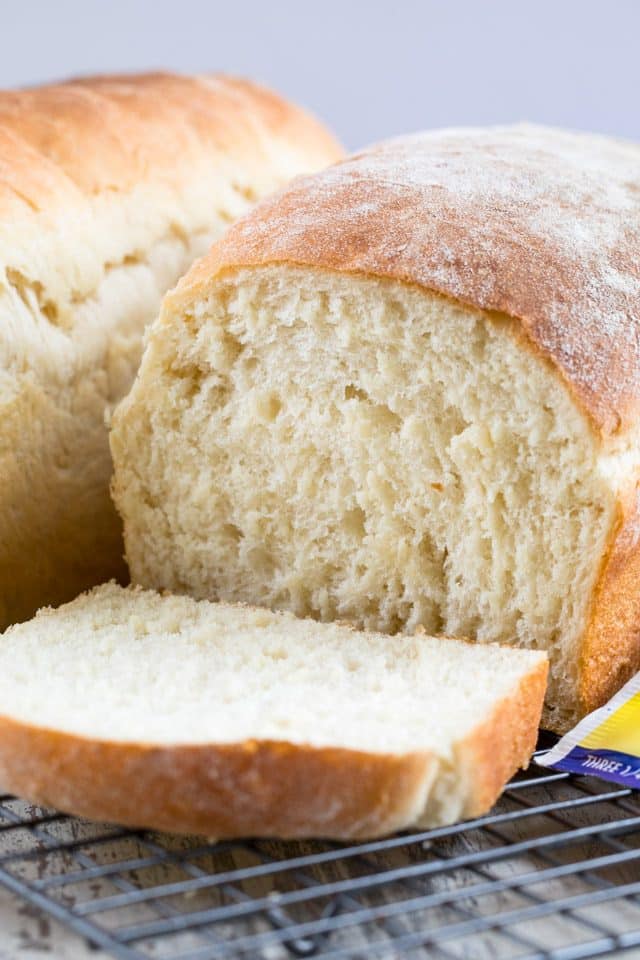 Making homemade bread is something that is a great way to get older kids in the kitchen. Not only will they have a delicious loaf of bread after, but they'll learn so much about baking and yeast and science! Same goes if they make cinnamon rolls or pizza dough!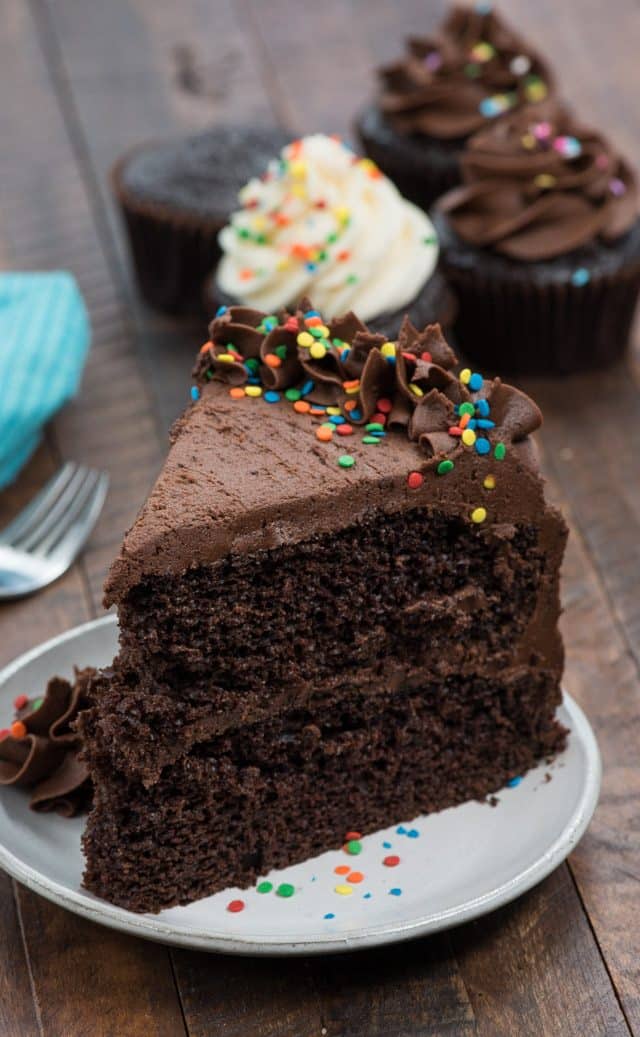 Making a cake is delicious – and fun – and who doesn't love cake? My chocolate cake is one of my favorites but be sure to see all my cakes and pick your favorite.
What other things do you like to make with your kids? Be sure to leave a comment below! And if your kids get in the kitchen be sure to share on social media! I'd love to see it.
Have you made this recipe?
Tag @crazyforcrust on Instagram or hashtag it #crazyforcrust
Last Updated on May 12, 2020