This post may contain affiliate links. For more information, read my disclosure policy.
Because sometimes you just want to shove cookies in your face…you should make Peanut Butter S'mores Cheesecake Dip.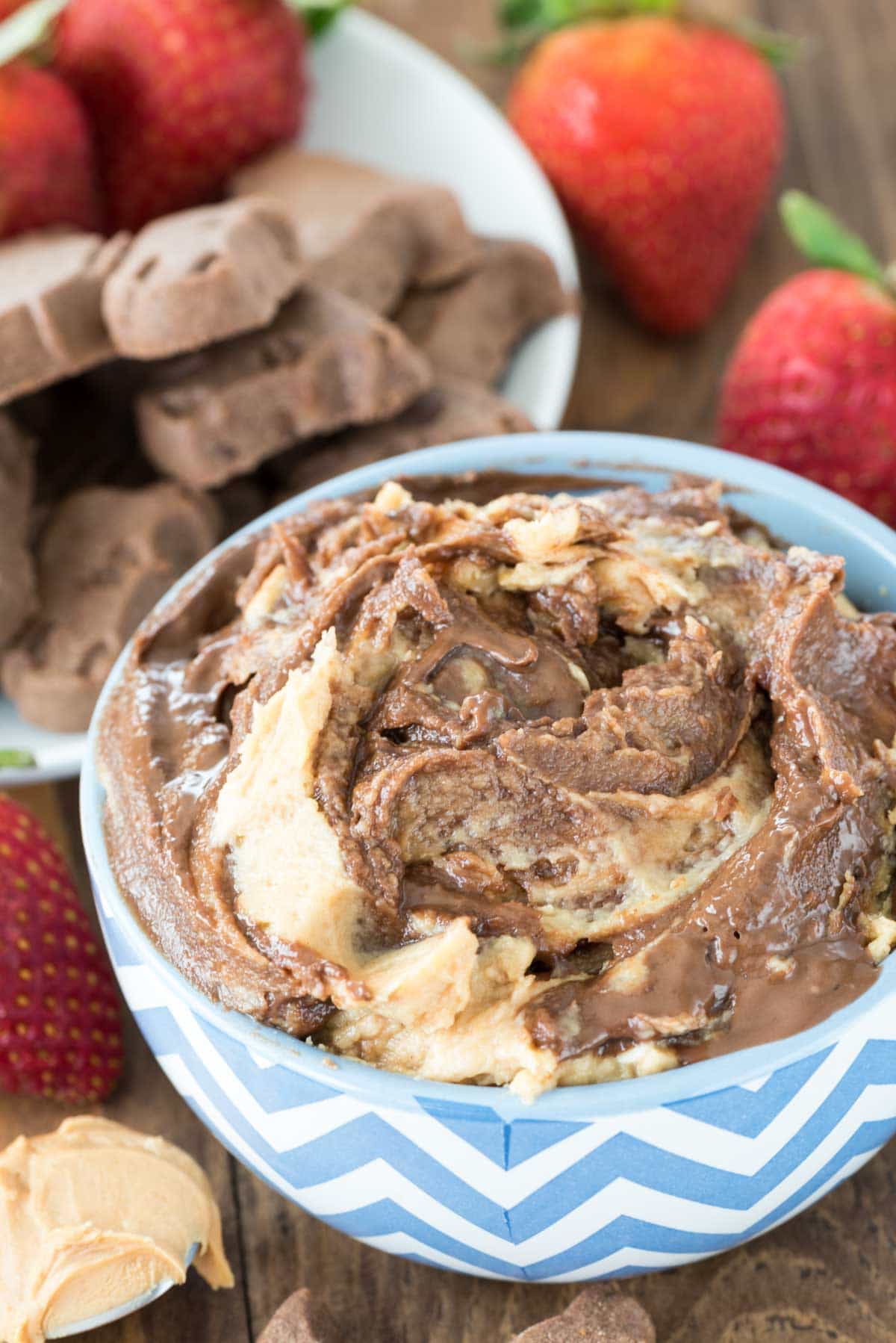 It would seem that I have had an addiction to s'mores as of late. Cheesecake, bars, pie…I've made all of them in just the past few months. Can you blame me? I've been looking forward to summer for months. Normally I dread the end of school because it's the end of my free 6 hours of babysitting each day. But this year? It couldn't come quick enough.
Ever since spring break there has been so much drama. The kids are tired of school and homework, the teachers are tired of the kids, the kids are tired of each other and the parents are just plying themselves with nightly alcohol to get through the last few weeks. (Or is that just me?)
Thank goodness summer is FINALLY here. We left for Hawaii the day after school got out and got back just last Friday. Jordan woke up on Saturday and told me she was bored. So now I'm counting down the days until school starts.
(Kidding. I'm counting down the days to July 22 when she goes to see her cousins in San Diego with her grandmother for 4 nights.)
Anyway, we've only just started summer and I already have 3 Evites out for various pool parties, sleepovers, and the 4th of July. Lots of parties means lots of food and to me, food = dessert.
When I start to plan a dessert table for a party I run through the basic needs: brownies, pudding cookies, and some sort of sweet dip recipe that will keep the guests returning to the table for more, thus eating all the desserts so I don't have a ton leftover.
Bonus if the sweet dip includes peanut butter…and a delicious dipper.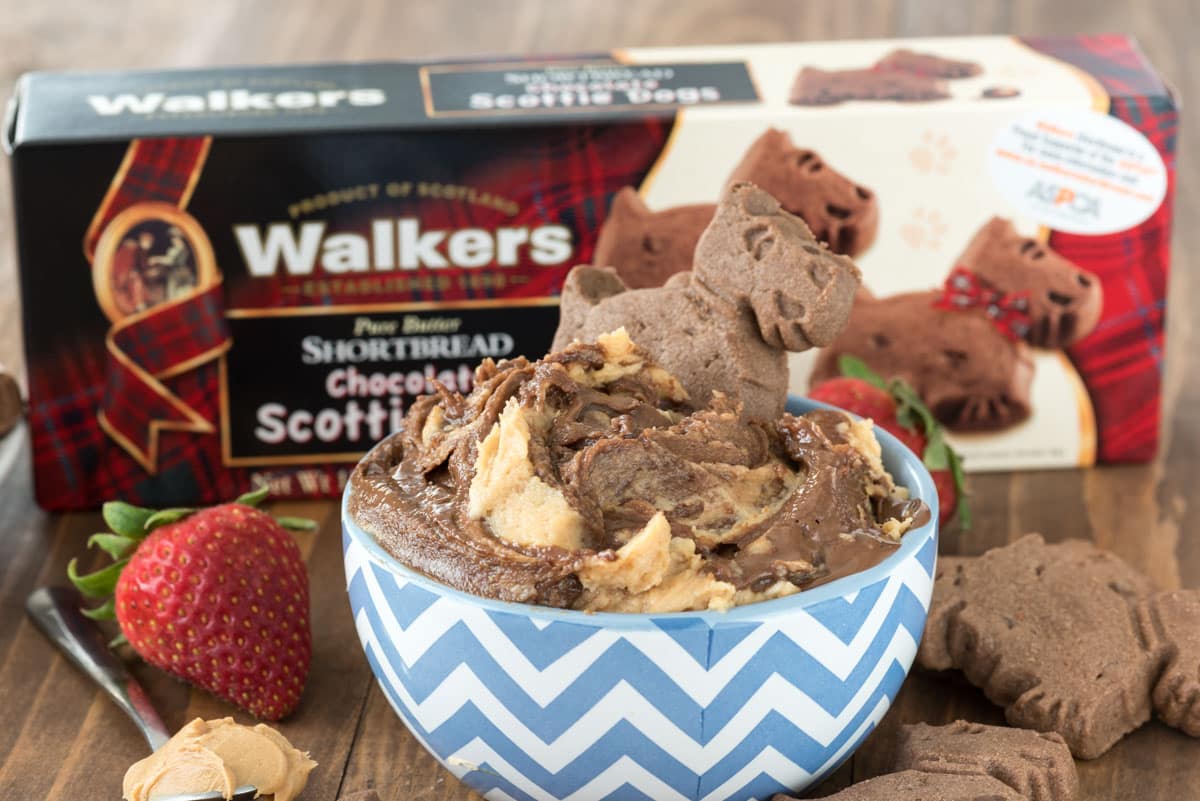 This Peanut Butter S'mores Cheesecake Dip satisfies ALL of my requirements and more.
It's got peanut butter.
It's got loads of chocolate.
It's no-bake and cheesecake.
It's s'mores.
It's got yummy dippers – chocolate SHORTBREAD!
Y'all know how much I love my Walkers Shortbread Cookies, right? I love making them into crusts, pie bars, and lush desserts. But sometimes I just want to eat the shortbread cookies themselves. They're my favorite shortbread, so why should pie have all the fun? The Walkers Shortbread Chocolate Scotty Dogs are the perfect cookie to dip in this cheesecake dip. Anytime I can have double the chocolate is good by me!

It takes literally minutes to put this dip together. The peanut butter, marshmallow fluff, and cream cheese mix together to make a decadent peanut butter no bake cheesecake. Then you swirl it with pure melted chocolate and it tastes almost like a melted peanut butter cup. I'd eat this with a spoon…but with cookies it's even better!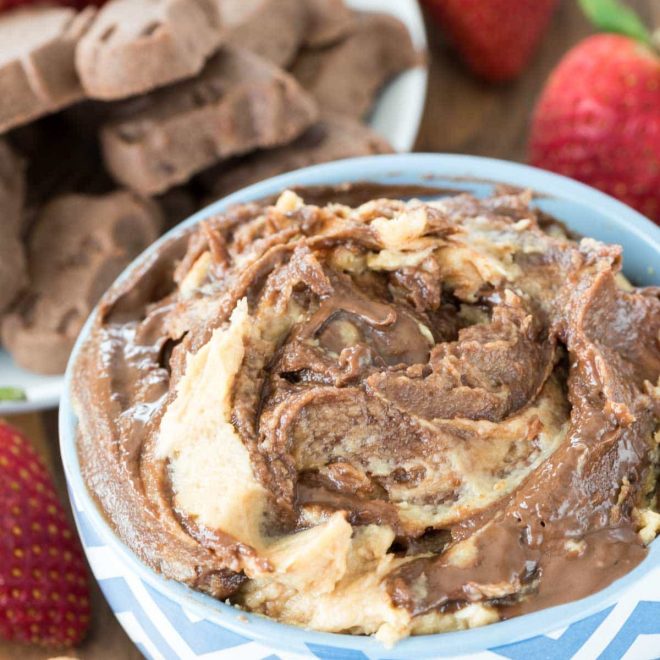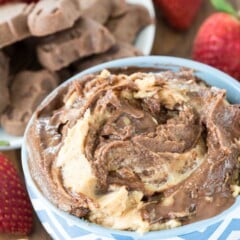 Peanut Butter S'mores Cheesecake Dip
Peanut Butter S'mores Cheesecake Dip - an easy sweet appetizer dip recipe filled with peanut butter, marshmallow, and chocolate! Great for parties!
Ingredients
1/3

cup

marshmallow cream or fluff

1/4

cup

peanut butter

use a no-stir kind

4

ounces

cream cheese

low-fat is fine, room temperature

1/3

cup

chocolate chips
Instructions
Walkers Shortbread Chocolate Scottie Dogs, for dipping

Place cream cheese, peanut butter, and marshmallow fluff in a medium sized bowl. Beat with a hand mixer until smooth.

Melt chocolate chips in a small bowl. In a microwave, heat on high power in 30 second increments, stirring well between each, until chocolate is melted and smooth.

Place half of the peanut butter mixture in a serving bowl, drizzle on half the chocolate. Swirl, then repeat with remaining mixture and melted chocolate. Serve with dippers.

Store in refrigerator for up to 3 days but serve room temperature.
Nutritional information not guaranteed to be accurate
Click here to see more PEANUT BUTTER recipes!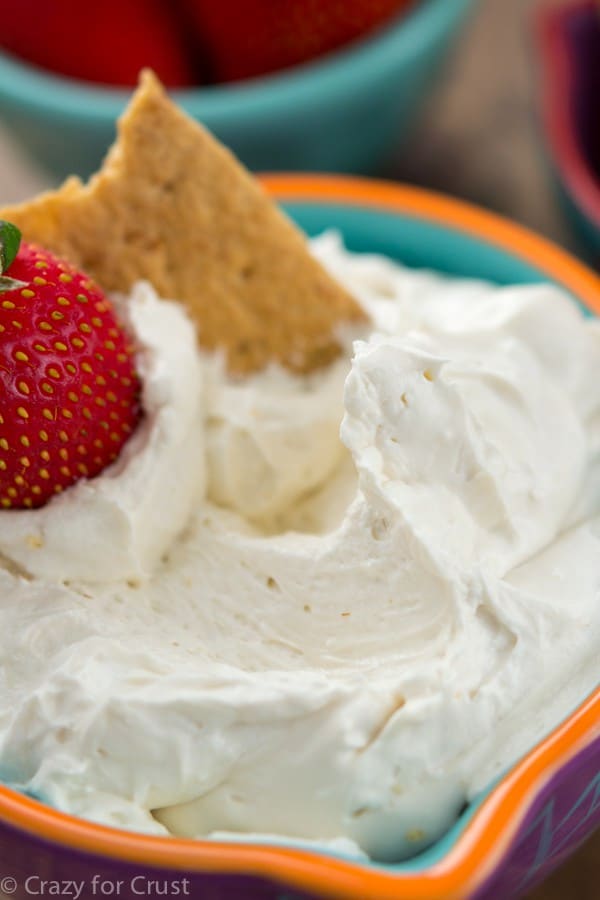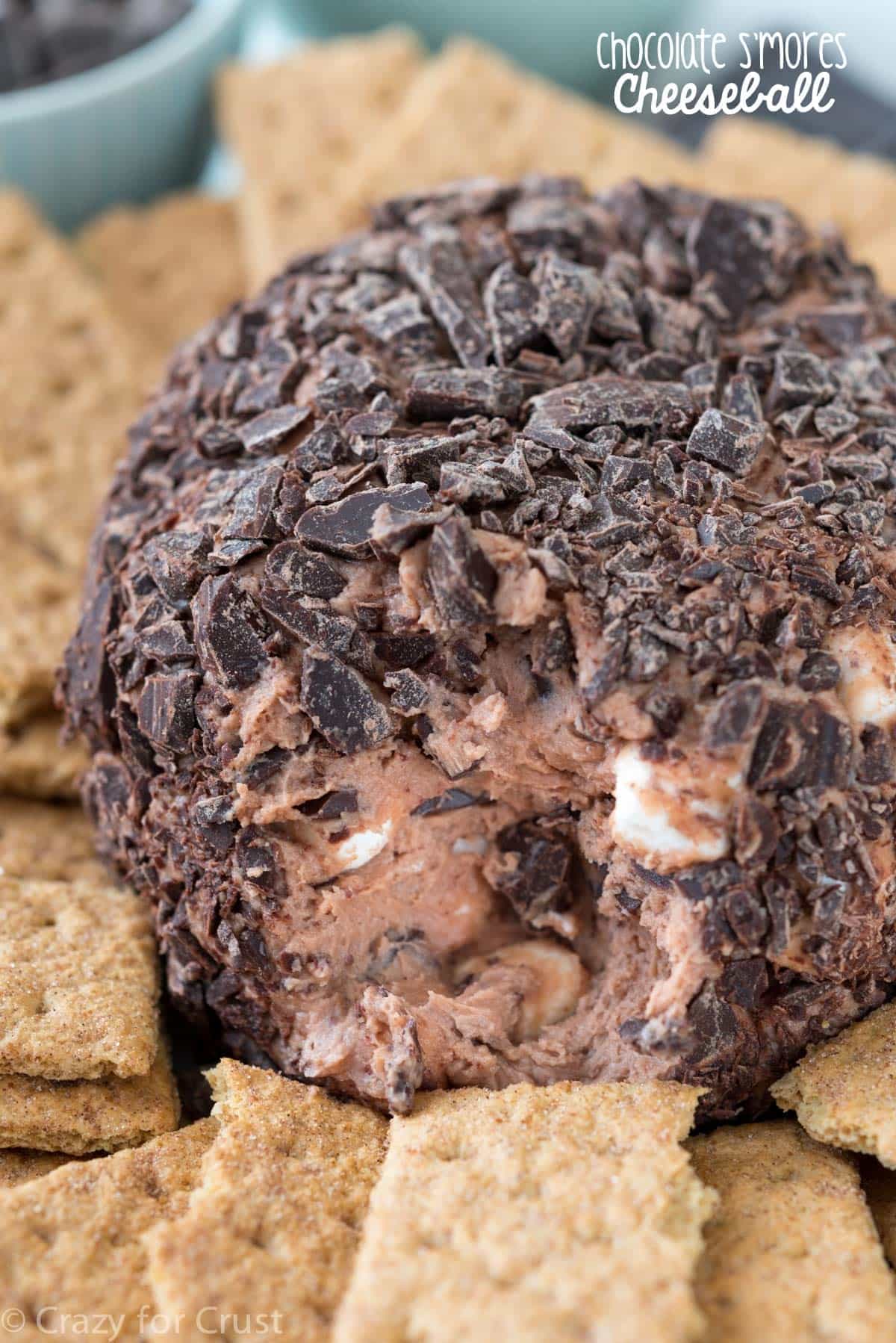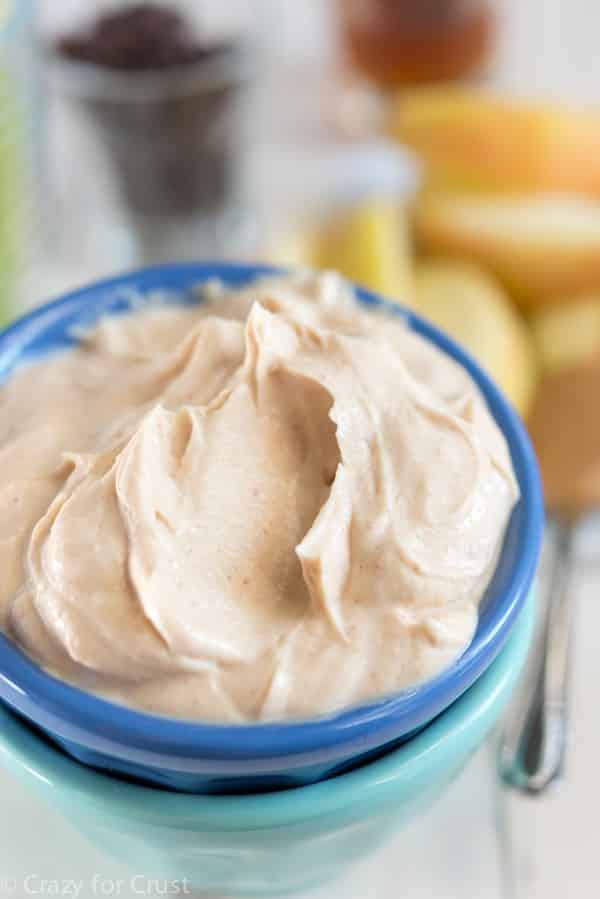 This post has been sponsored by Walkers Shortbread. All opinions are 100% my own.
Last Updated on September 23, 2019