This post may contain affiliate links. For more information, read my disclosure policy.
If you love fudge, you'll love this round up of over 100 fudge recipes! From chocolate fudge to lemon, fruit, peanut butter fudge and more, this list has all of your favorite fudge!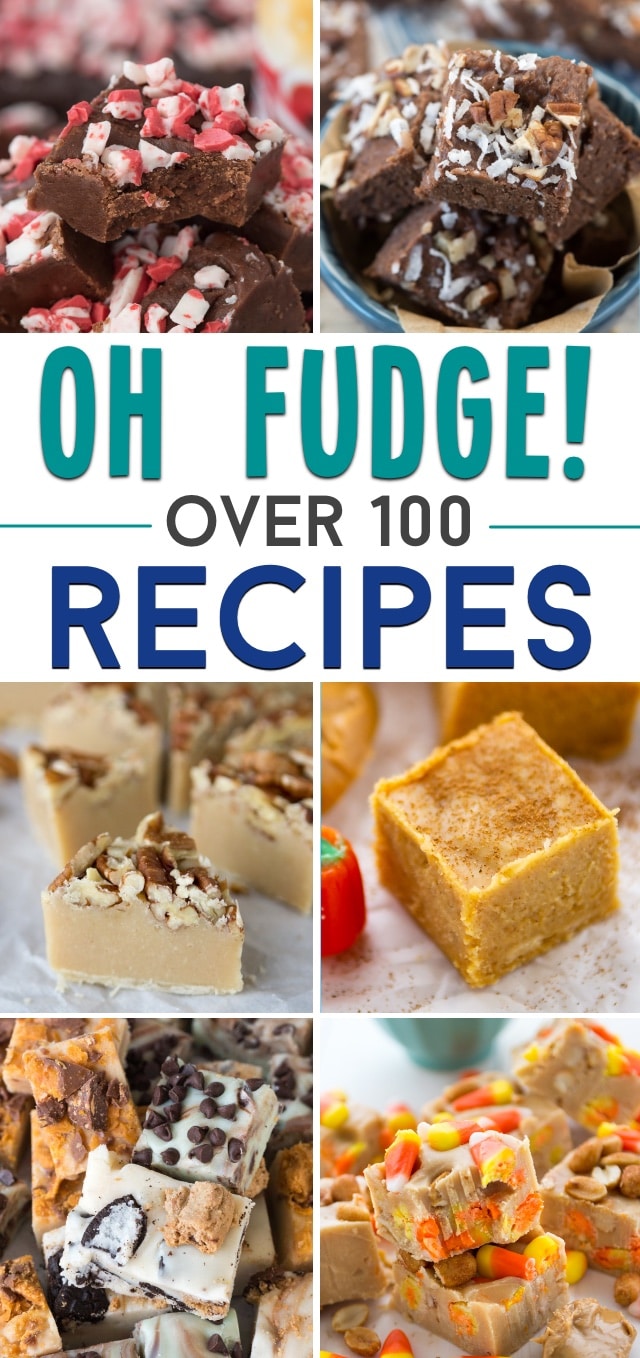 I love fudge, especially at Christmas. It's one of my favorite treats to make and give. Time to get your pinning finger ready – here are over 100 fudge recipes for you to choose from!
What will you make first?? From peanut butter to pecan pie fudge, chocolate fudge to amaretto fudge, this list has so many recipes. Easy fudge, cooked fudge, the possibilities are endless all year long!
Chocolate Fudge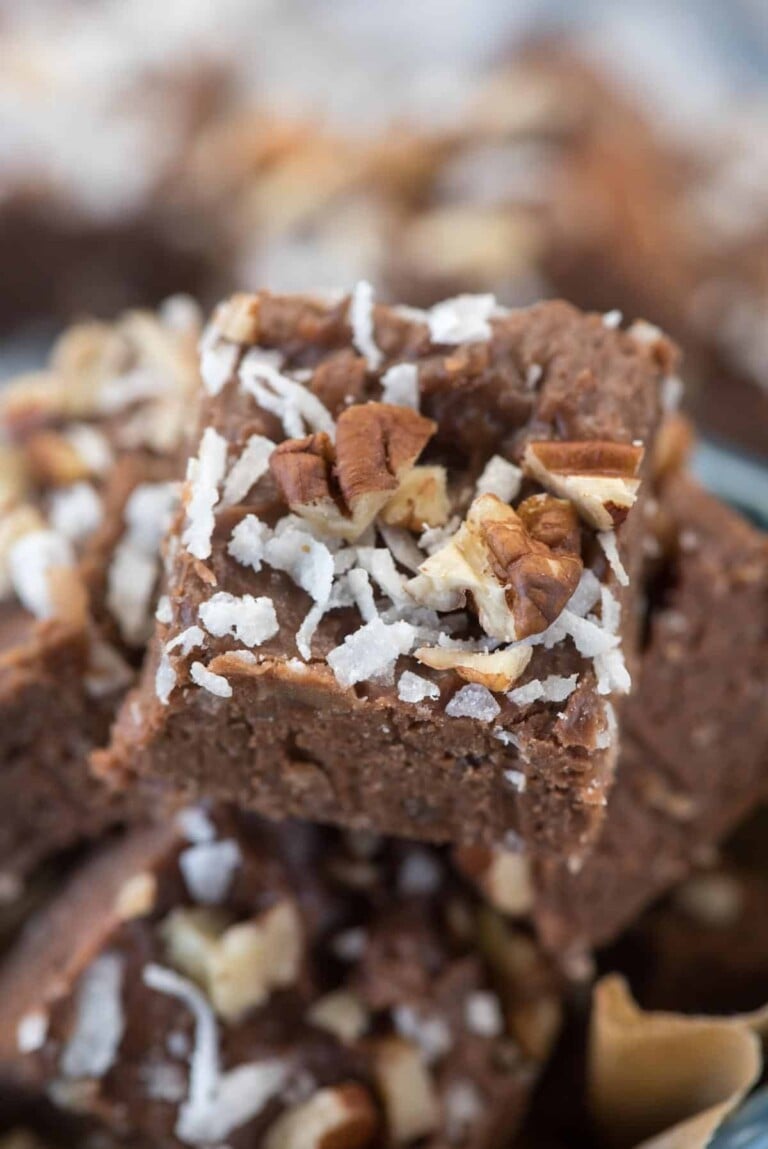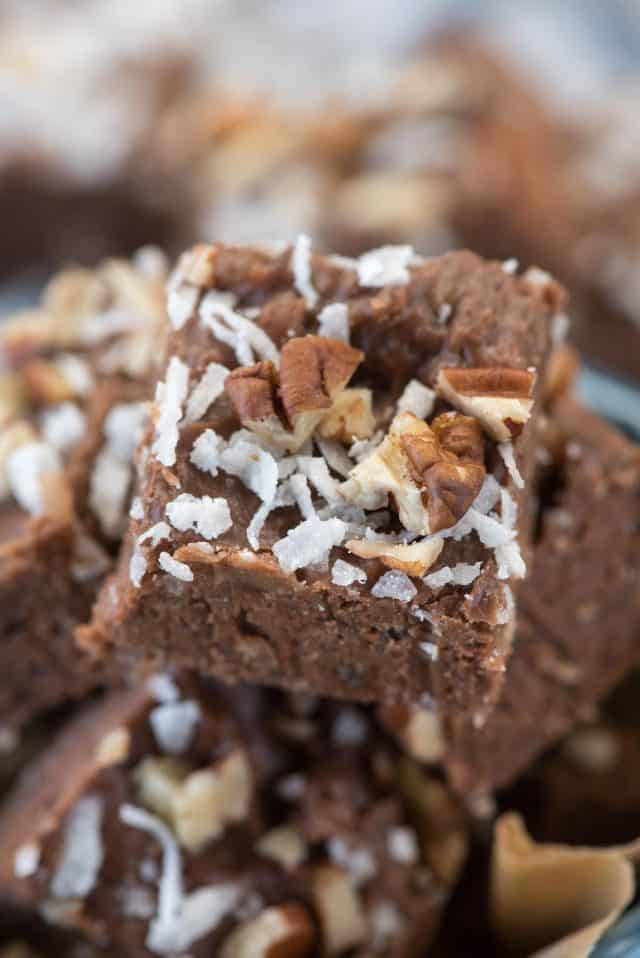 Coconut Pecan Fudge
5 Minute White Chocolate Fudge (4+ ways)
Peppermint Mocha Fudge
Smores Fudge
Peppermint Fudge
Salted Caramel Fudge
Rocky Road Fudge
Chocolate Bourbon Fudge
Oreo Cookie Fudge
Dulce de leche Fudge
Chocolate Coconut Fudge
Mud Pie Fudge
Tiger Butter Fudge
Gingerbread Fudge
Smores Fudge
Brown Sugar Fudge
White Chocolate Pretzel Fudge
Vegan Chocolate Fudge
Mocha Fudge
Brownie Batter Fudge
Chocolate Walnut Fudge
Easy Homemade Fudge
Classic Chocolate Fudge
Mint Brownie Fudge
Peppermint Oreo Fudge
Caramel Potato Chip Fudge
Hot Cocoa Fudge
No Bake Mint Fudge
Amaretto Fudge
Nutella Caramel Fudge
Gingerbread Chocolate Fudge
White Chocolate Pretzel Fudge
Chocolate Amaretto Fudge
Chocolate Peppermint Fudge
Spicy Mexican Chocolate Fudge
Dark Chocolate Guinness Fudge
Chocolate Pumpkin Fudge
Fruit Flavored Fudge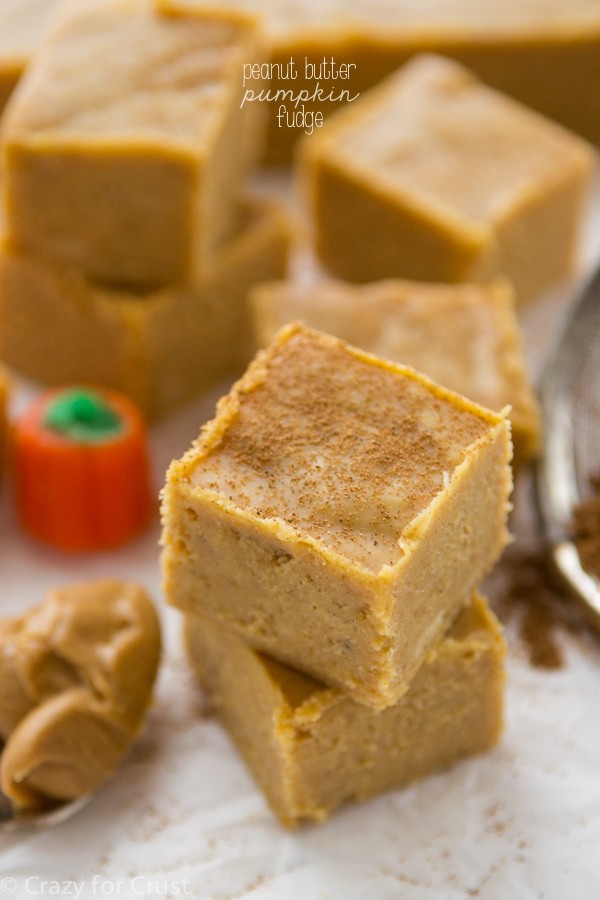 Peanut Butter Pumpkin Fudge
Strawberry Daiquiri Fudge
Orange Julius Fudge
White Chocolate Cranberry Fudge
Cherry Pistachio Fudge
Valentine's Day Fudge
Mimosa Fudge
Banana Creme Fudge
Lemon Meringue Fudge
Blueberry Pie Fudge
Caramel Apple Fudge
Pumpkin Fudge
Pumpkin Pie Fudge
Oreo Pumpkin Fudge
Pumpkin Fudge
Pumpkin Almond Butter Fudge
White Chocolate Cherry Fudge
Pina Colada Fudge
Fudge with Candy Mix-Ins
Gingerbread Twix Fudge
Kisses Fudge
Gumdrops Fudge
Oh Henry Fudge
Reeses Fudge
Andes Fudge
100 Grand Fudge
Butterfingers Fudge
Peppermint Bark Fudge
Peppermint Patty Fudge
Baby Ruth Fudge
Reeses Fudge
Peanut Butter Fudge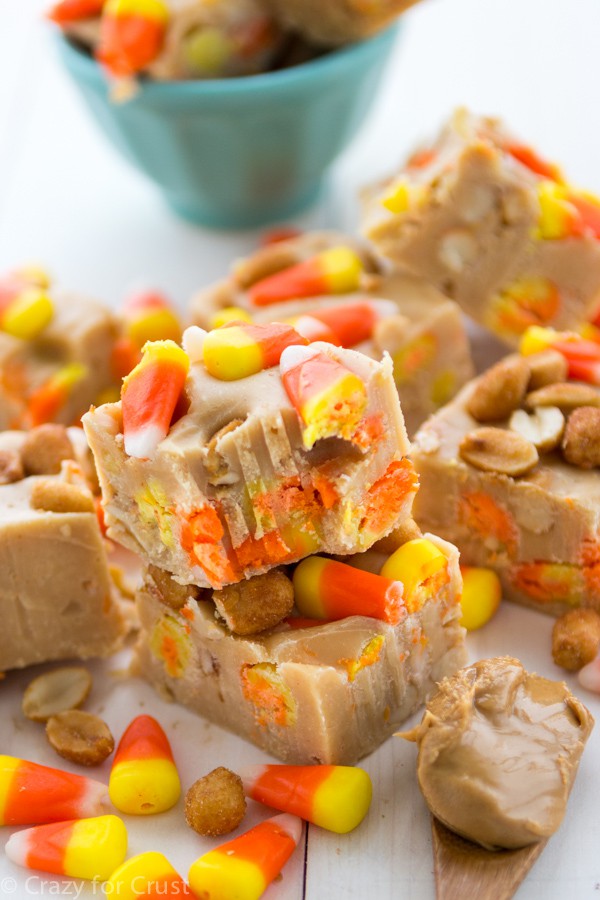 Payday Fudge
Butterfinger Fudge
Peanut Butter Fudge
Chocolate Peanut Butter Fudge
Peanut Butter Nutella Fudge
Old Fashioned Peanut Butter Fudge
Chocolate Peanut Butter Fudge
Chocolate Fudge with Nutter Butters
Chocolate Marshmallow Peanut Butter Microwave Fudge
Fluffernutter Fudge
Peanut Butter Brownie Fudge
Reese's Fudge
Peanut Butter Fudge
Peanut Butter Jelly Protein Fudge
Neapolitan Fudge
Chocolate Salted Nutella Fudge
Miscellaneous Fudge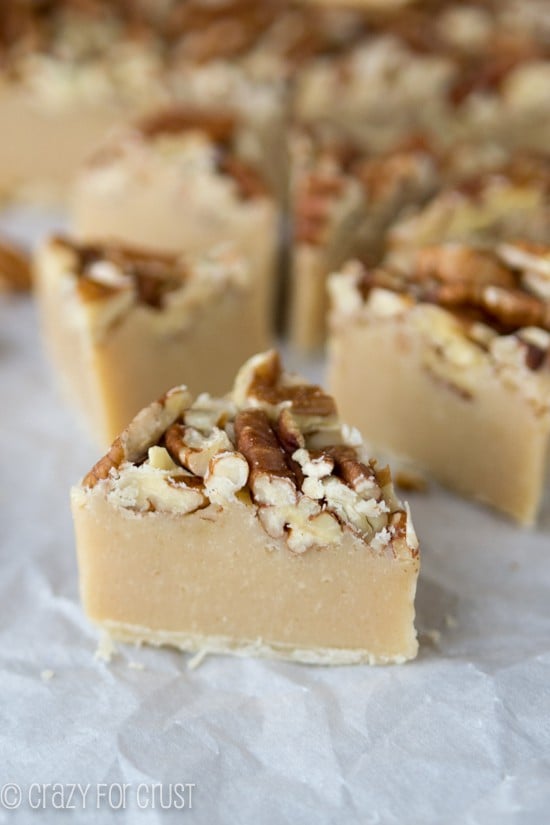 Oreo Peppermint Bark Fudge
A Whole Bunch of Fudge
Cookies and Birthday Cake Fudge
Vanilla Fudge
Cinnabon Fudge
Vanilla Biscoff Fudge
Eggnog Fudge
Pecan Pie Fudge
Peppermint Fudge
Buttercream Fudge
Cookie Butter Fudge
Cotton Candy Fudge
Gingerbread Fudge
Gingerbread Cookie Dough Fudge
Salted Butterscotch Fudge
Brown Sugar Fudge
Funfetti Eggnog Fudge
Red Velvet Cake Batter Fudge
Snowflake Fudge
Red Velvet Fudge with Pecan Sandies
Biscoff Fudge
Snickerdoodle Fudge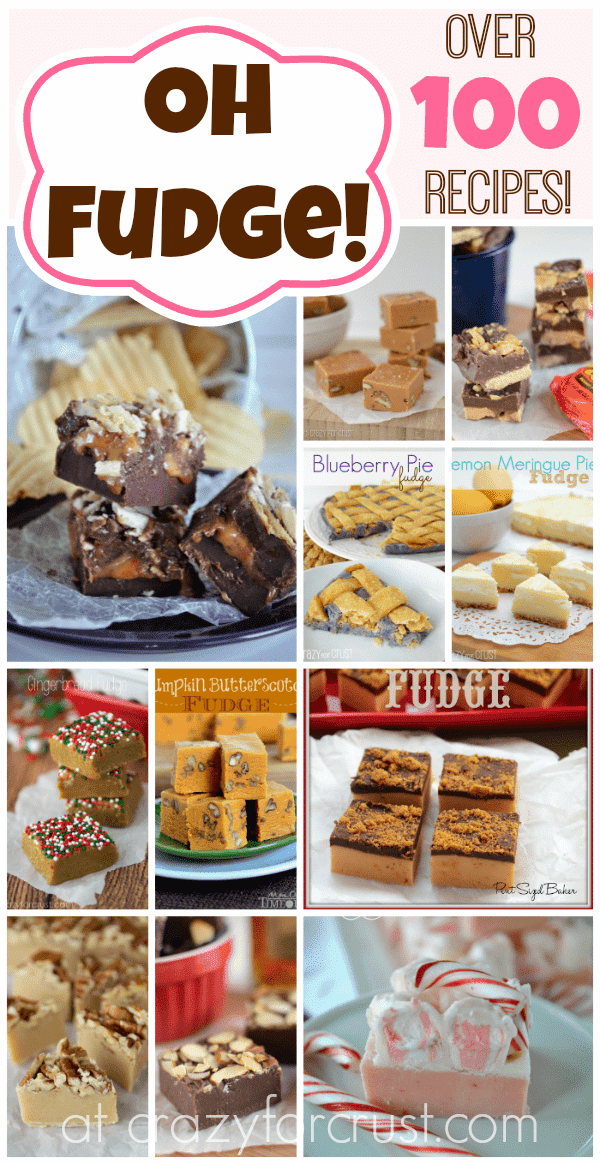 Last Updated on May 13, 2020