This post may contain affiliate links. For more information, read my disclosure policy.
Crescent Roll Churros – this EASY baked churro recipe is crunchy and sweet and full of cinnamon flavor. Only 3 ingredients and are the perfect breakfast, brunch, or dessert recipe!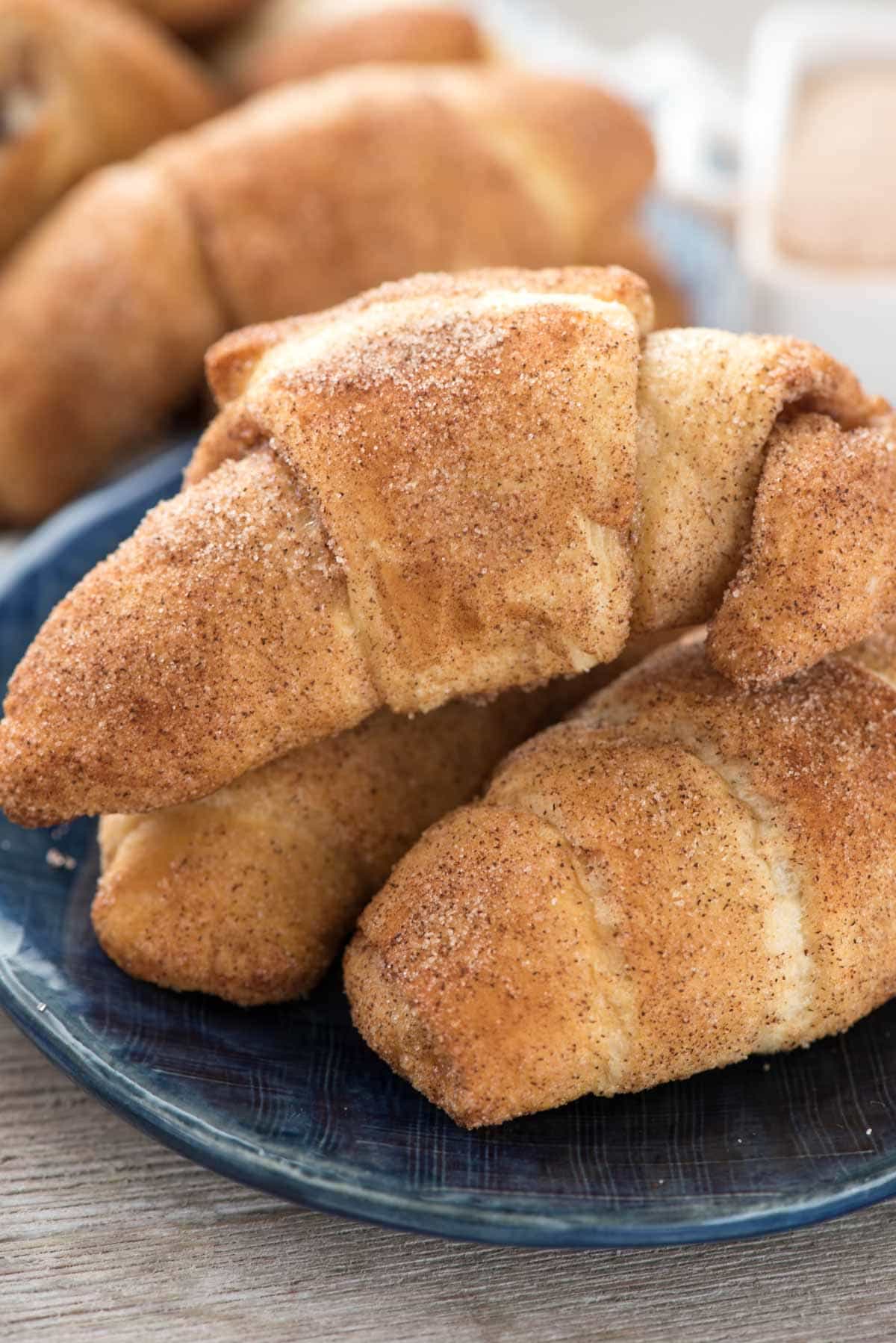 Before we talk about these Crescent Roll Churros, we need to talk about 13 Reasons Why for a minute. I haven't watched the Netflix series (yet) but I just finished reading the book and wow….it was intense while being so, so good. I couldn't put it down. I didn't even work on Friday so I could finish it and I totally blew off my volunteering in Jordan's classroom (OOPS, sorry Mrs. B!)
If you're not familiar with the series, it's about a teenage girl who has committed suicide and she sends tapes (her suicide note) to the people who were the cause of her depression and eventual death. It's a heavy novel, especially so because it's a young adult book. I have to say, it was hard to read at times because I saw a lot of my teenage self in Hannah (the girl). My depression and suicidal thoughts back then stemmed from anxiety, not from bullying as she experienced, but I still found threads of myself in her words.
I think that, if you have teenagers or will have them soon, reading 13 Reasons Why should be required reading, especially if you or your spouse never suffered from depression. Everything that happened to Hannah is not fiction, even though the story is. Those things are happening in our schools, and even if the kids aren't dealing with her issues, I would guess a fair amount deal with the same thoughts she had.
Not only is her story a lesson to parents about what their teenagers might be thinking or feeling, but I think it's also an important story for teens themselves to read or watch, with parental supervision. A lot of what the girl goes through is related to abuse, teasing that leads to bad reputations, harassment, and other things that are really uncomfortable to talk about, but they're so important to talk about with your kids. If you don't know where to start talking to your daughter about not taking crap from boys or your boys about not doing stupid (and/or immoral) stuff to girls, it's a great jumping off point for discussion.
Jordan is only 12, so I don't think it would be appropriate for her at this stage of her maturity, but I will be watching/reading it with her in a year or two.
Anyway, interesting segue to Crescent Roll CHURROS but, well, I'm really good at getting off the topic of food. ?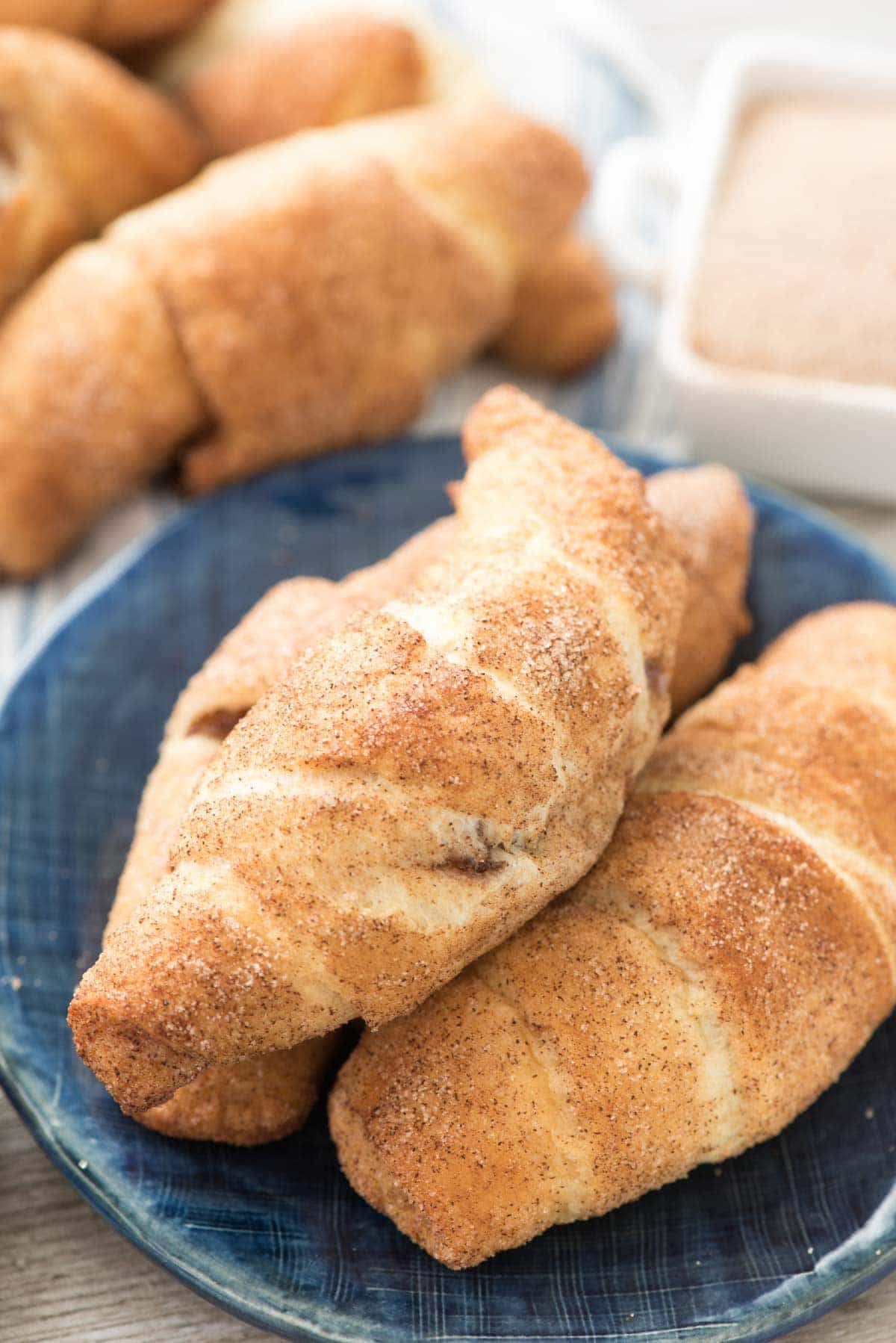 So…Crescent Roll Churros. This is such a brainless recipe that I'm not even sure it's a recipe. But I made them last week for breakfast on a whim and then had to make them again to share because they were so good. We inhaled them!
There are only three ingredients:
Crescent Roll Dough (and you could use any prepared dough or puff pastry if you can't find crescent rolls)
sugar
cinnamon
That's it! No butter, no oil, no frying, just 3 easy ingredients and an even easier not-a-recipe recipe.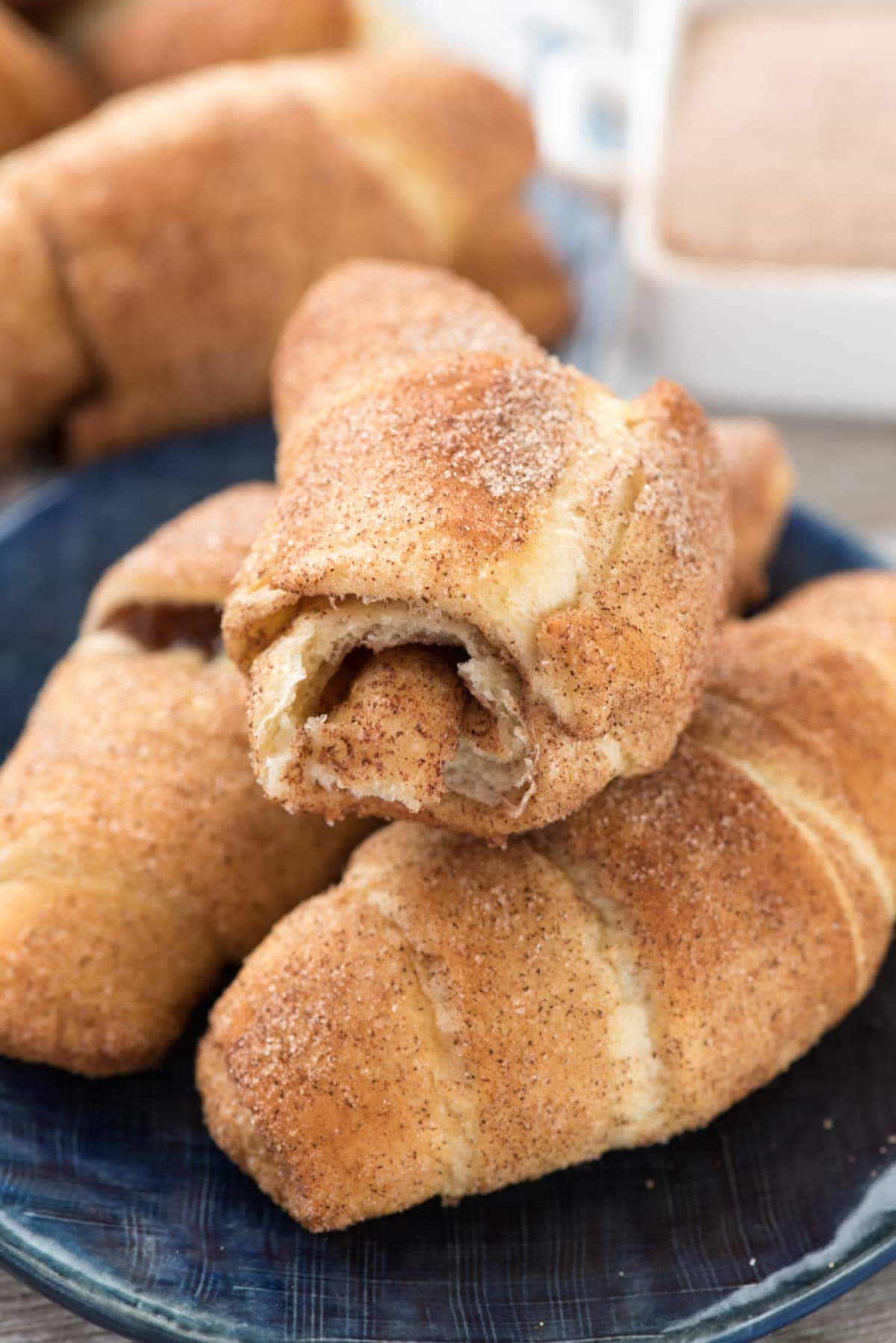 I am guessing you've discovered I have an obsession with churros because this is my FIFTH churro recipe this year. I've done churro pies, churro bites, churro chips, and churro dip, not to mention sopapilla hand pies which are pretty much churros stuffed with no bake cheesecake. Basically, I like dough with cinnamon sugar. I've also made BAKED Churros which are a huge hit!
If you like snickerdoodles, then you'll like baked churros even more, I pinky swear! All you have to do to make this Crescent Roll Churros recipe is spread cinnamon sugar inside a crescent roll, roll it up, roll it in more cinnamon sugar, then bake it. Easy to make, even easier to chow down on 8 of them without even noticing.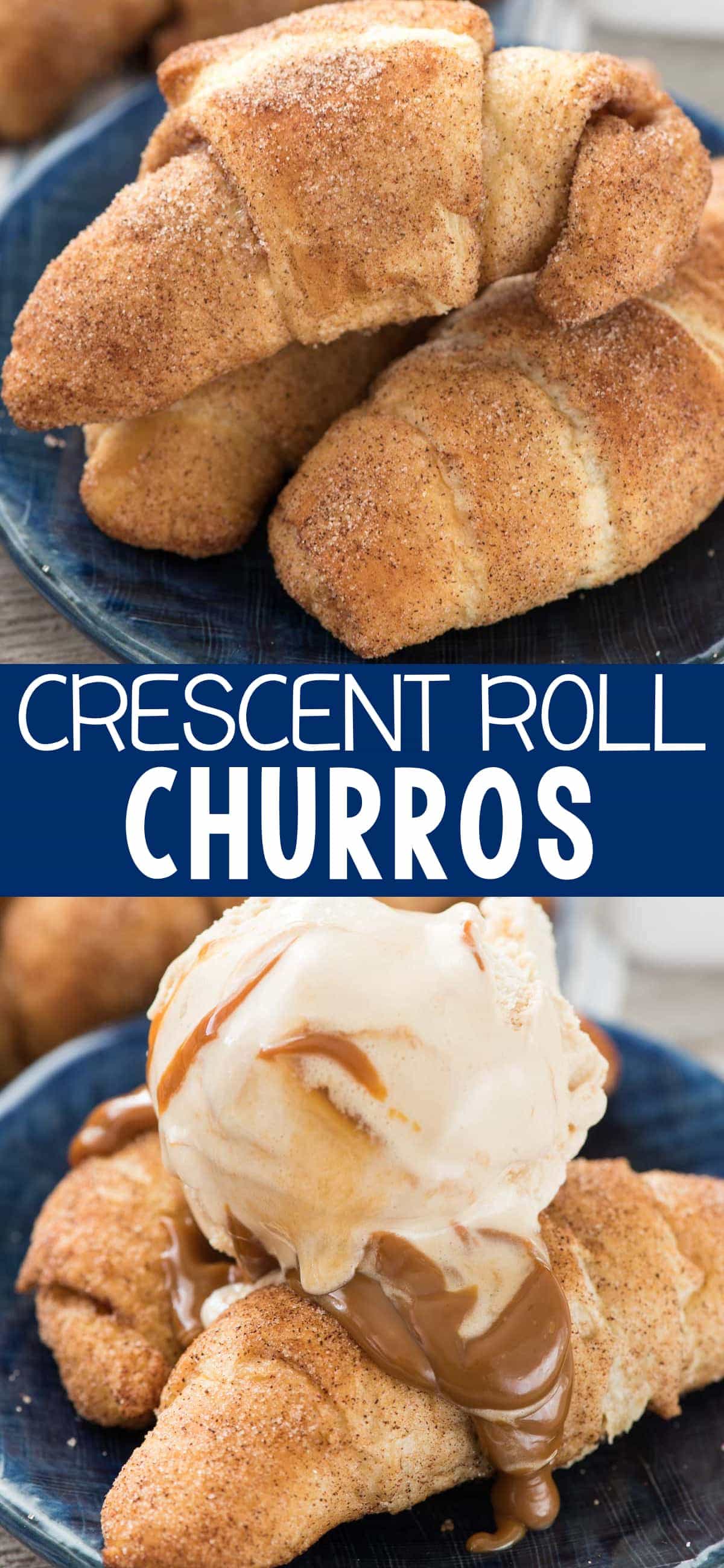 We ate these for brunch the first time and for dessert with ice cream the second.
Don't forget the dulce de leche or chocolate sauce on top of your Crescent Roll churros!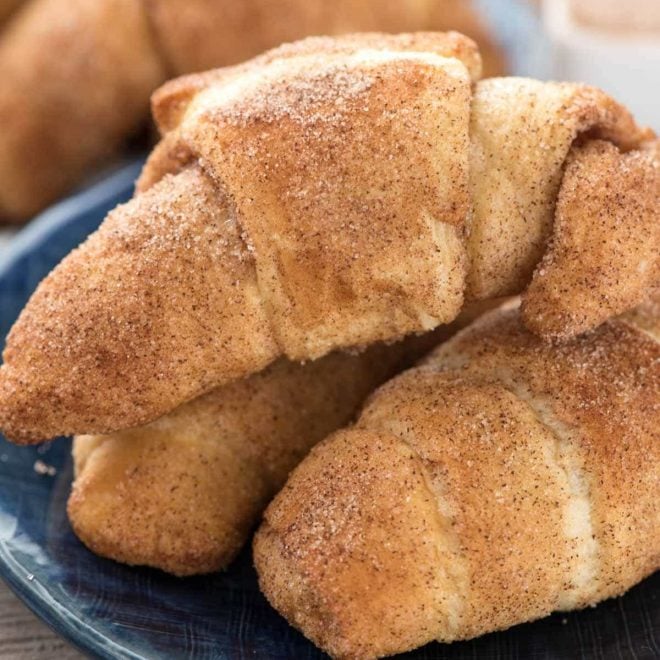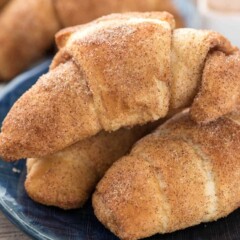 Crescent Roll Churros
Crescent Roll Churros - this EASY baked churro recipe is crunchy and sweet and full of cinnamon flavor. Only 3 ingredients and are the perfect breakfast, brunch, or dessert recipe!
Ingredients
1/2

cup

granulated sugar

2

teaspoons

cinnamon

1

can

Pillsbury Crescent Rolls

8 rolls
Instructions
Preheat oven to 350°F. Line a cookie sheet with parchment paper or a silicone baking mat.

Mix together cinnamon and sugar in a small bowl.

Unwrap and separate crescent rolls. Sprinkle cinnamon sugar on each triangle, then roll into a crescent and roll the crescent in the cinnamon sugar. Place on prepare baking sheet.

Bake for about 12-15 minutes or until they're golden brown. Cool slightly before serving.

Serve alone, or with ice cream or dipping sauce.
Recipe Notes
This recipe is really easy to double!
Recipe Nutrition
Serving:
1
roll
|
Calories:
148
kcal
|
Carbohydrates:
24
g
|
Protein:
1
g
|
Fat:
6
g
|
Saturated Fat:
2
g
|
Sodium:
221
mg
|
Sugar:
15
g
|
Calcium:
5
mg
|
Iron:
0.4
mg
Nutritional information not guaranteed to be accurate
Click HERE for more Pillsbury Dough Recipes!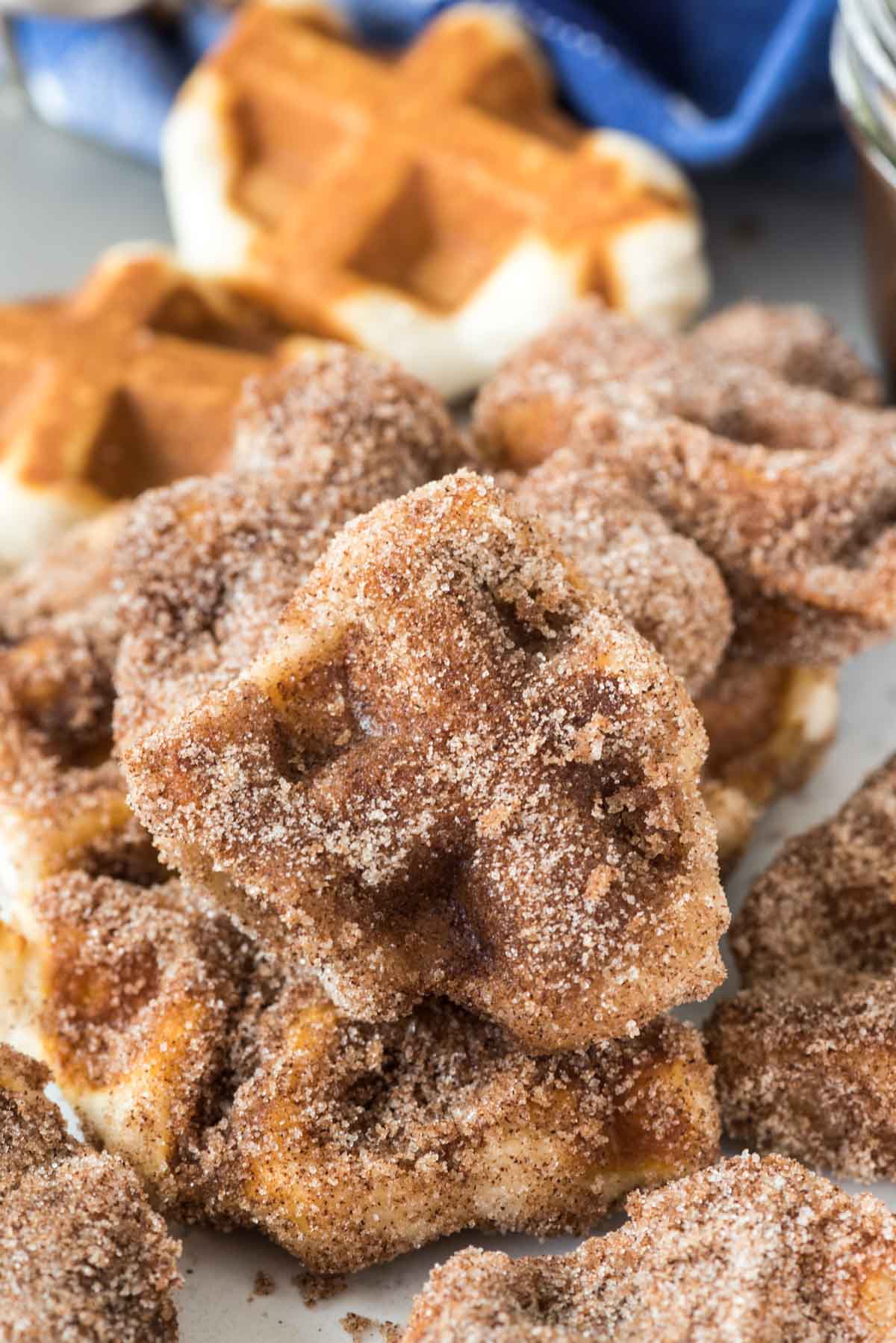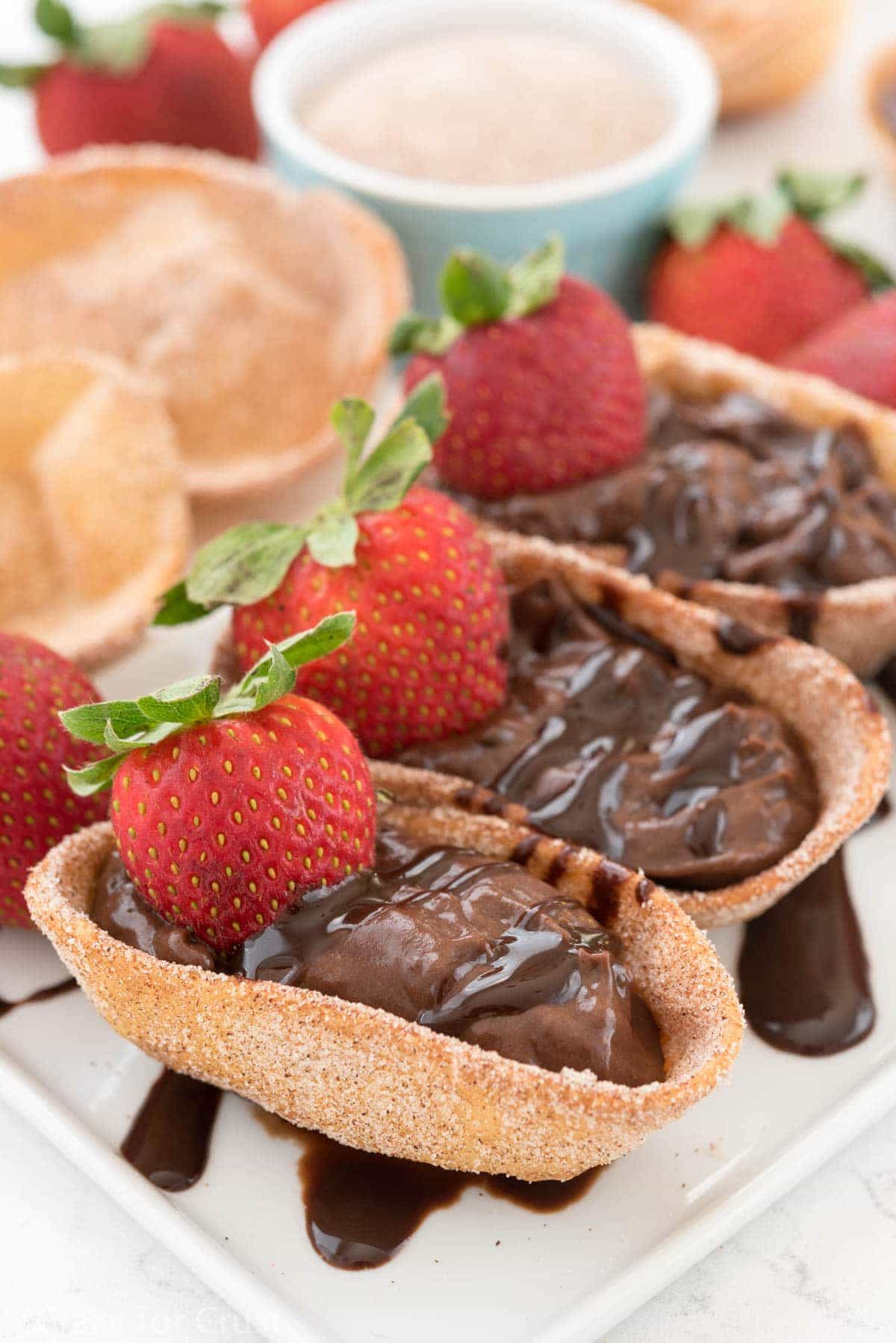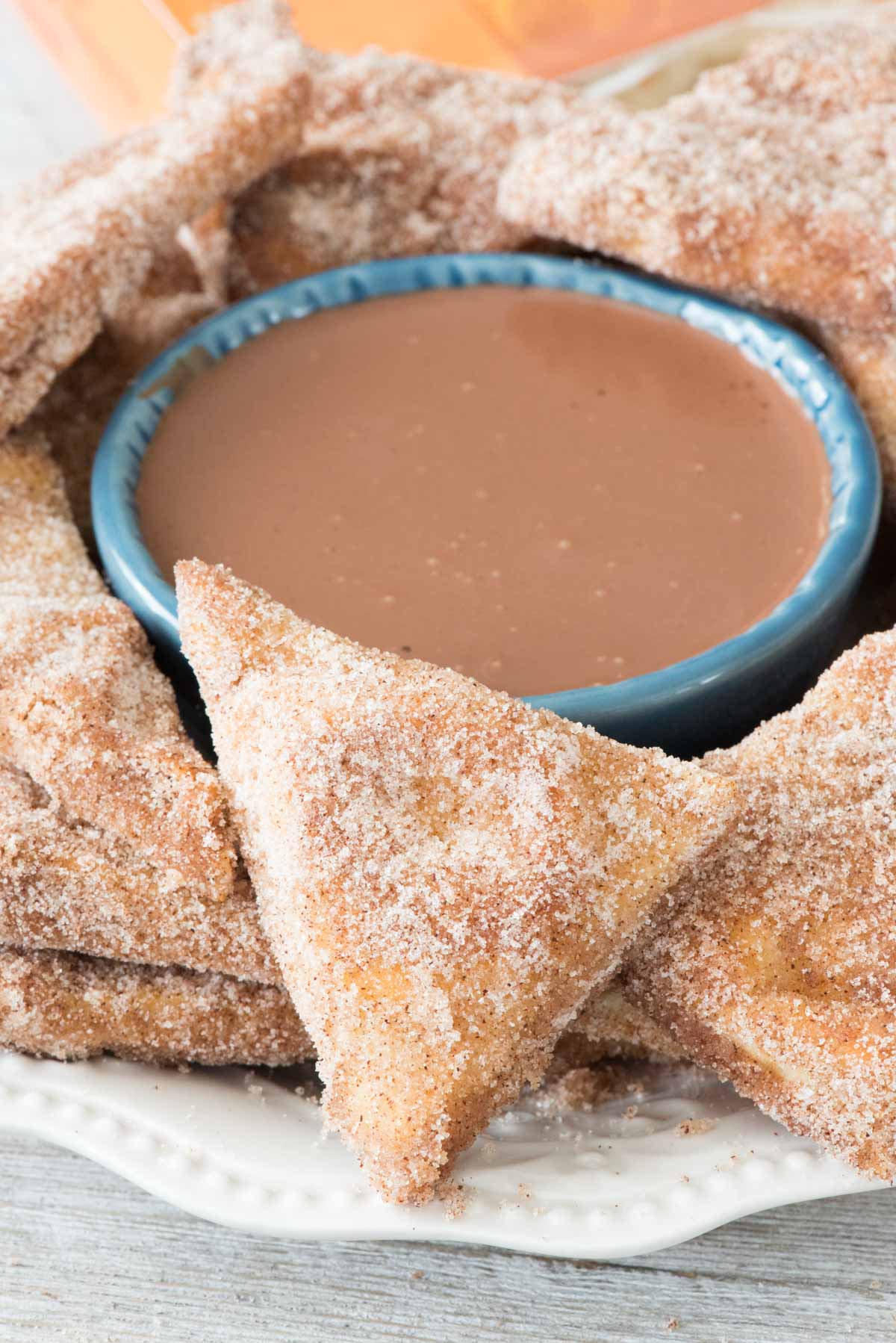 If you love churros, be sure to try Churro Ice Cream Sandwiches, Banana Churros, or Churro Krispy Treats!
Last Updated on September 22, 2019