This post may contain affiliate links. For more information, read my disclosure policy.
Cheddar Chive Biscuits are so good! This easy buttermilk biscuit recipe is FULL of cheddar cheese and chives! We eat them for breakfast with bacon, or as a side dish with dinner!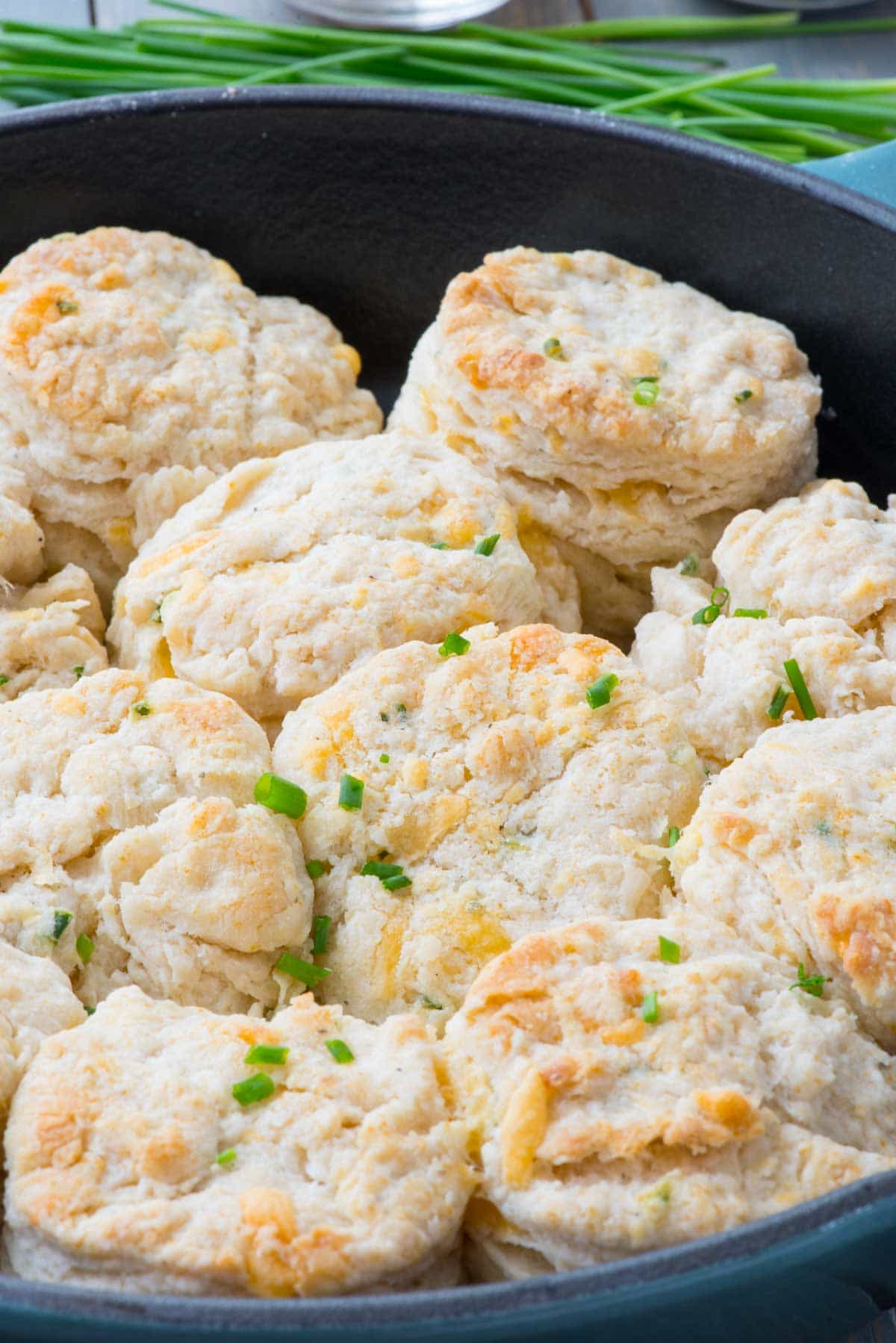 My absolute favorite part about traveling is experiencing local food. That's one of the reasons I love my job: I get to travel to places I'd never think to go with my family, and because I'm there for food blogging, I consider it a challenge to experience as much local cuisine as I possibly can. I research before I go, I make personalized Google Maps (true story) with the locations of the restaurants that come recommended, and then I hit the streets looking for the best food I can eat while I'm in town.
I think this all stems from the time I went to Cancun with my husband for one of his business trips. We stayed at this huge 5-star resort for a conference he was attending and I'd been looking forward to all the Mexican food I was going to gorge myself on. When we got there I was shocked: every single restaurant in the hotel was Americanized. Burgers, fish with mashed potatoes, pizza. I was so disappointed! Since he was working I didn't venture out myself too much, but one day I had the "authentic" Mexican meal I was craving…at the food court of the local mall. (I know, right?)
ANYWAY, the point of me rambling on is to tell you that these Cheddar Chive biscuits are a copycat of one of the delicious meals I had while I was in Charleston, South Carolina a few weeks ago.
I put no less than 10 restaurants on my personalized map before I went, and Callie's Hot Little Biscuit was number one on my list. Hello, biscuits.
Pssst…if you want to see all the best food I ate in Charleston, be sure to see my list of must-eats here. Drinks, fries, fried chicken, BBQ, biscuits, doughnuts…oh my.
We went to Callie's on our first morning and there was a line out the door. That's usually the indication you've got something good on your hands. (I also ended up going back again the next day.) I ordered way too many choices, including a cinnamon biscuit with cinnamon butter, a bacon biscuit, and a cheddar chive. The cinnamon with cinnamon butter was delicious, but the cheddar chive? Nothing rivaled it.
And now? Now I (and YOU) can make cheddar chive biscuits at home!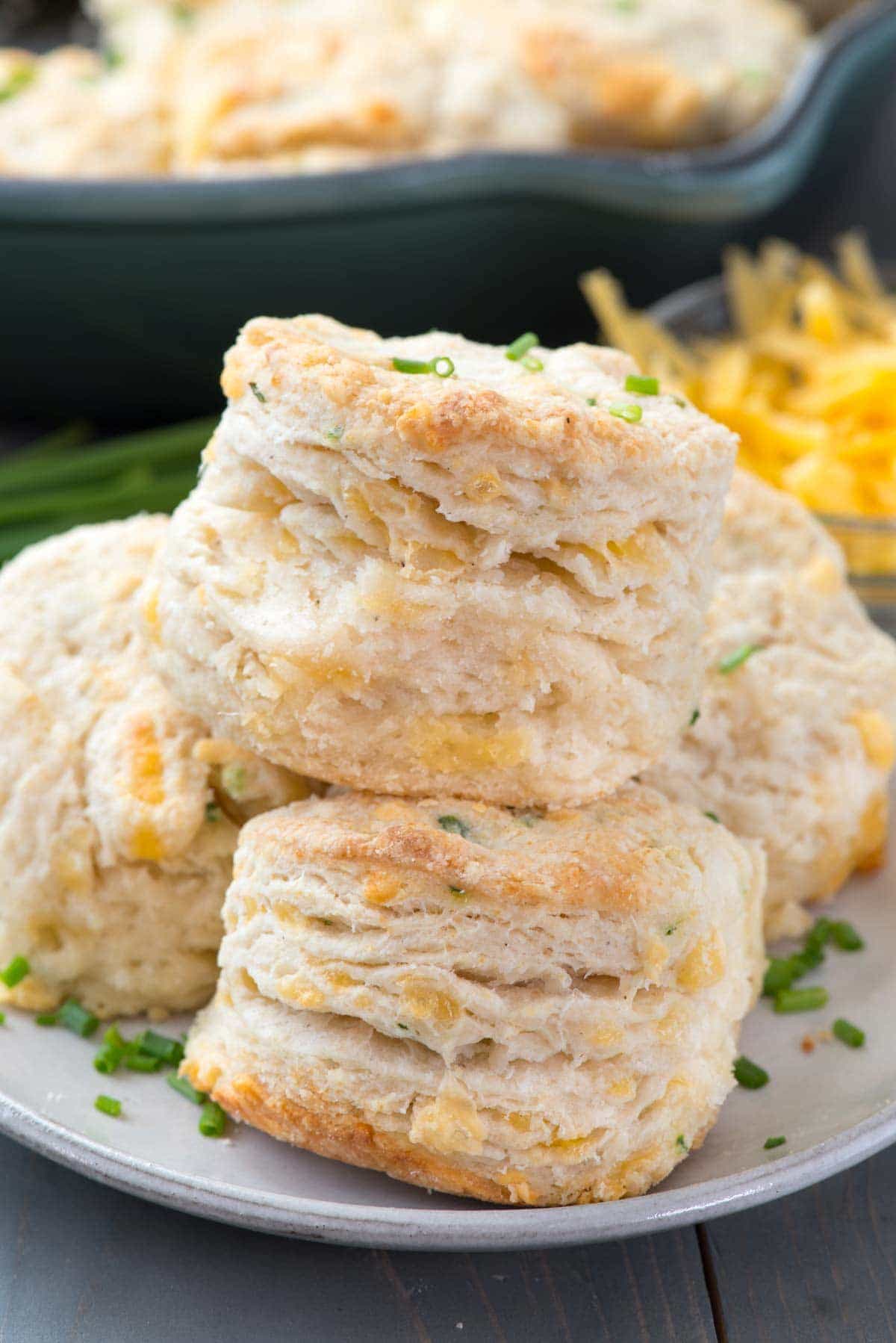 I love bread and rolls, but I especially love a good old buttermilk biscuit. When I was young, we'd go to my Nana's for dinner every week and it wasn't dinner without her "bissy-cats" as she called them. Of course, her biscuits were from a box, but it didn't matter; I still loved them.
It wasn't until I was an adult that I realized that biscuits are super easy to make. They're almost as easy to make from scratch as they are from that old yellow box, and they taste better too…especially when you add things like cheddar cheese. (Or when you smear them with chocolate or maple butter.)
Oh, and if you're looking for some other cheesy biscuit recipes to try, check out the recipes for cheezy bacon cream biscuits, sour cream cheddar chive biscuits, and these cheesy ranch biscuits.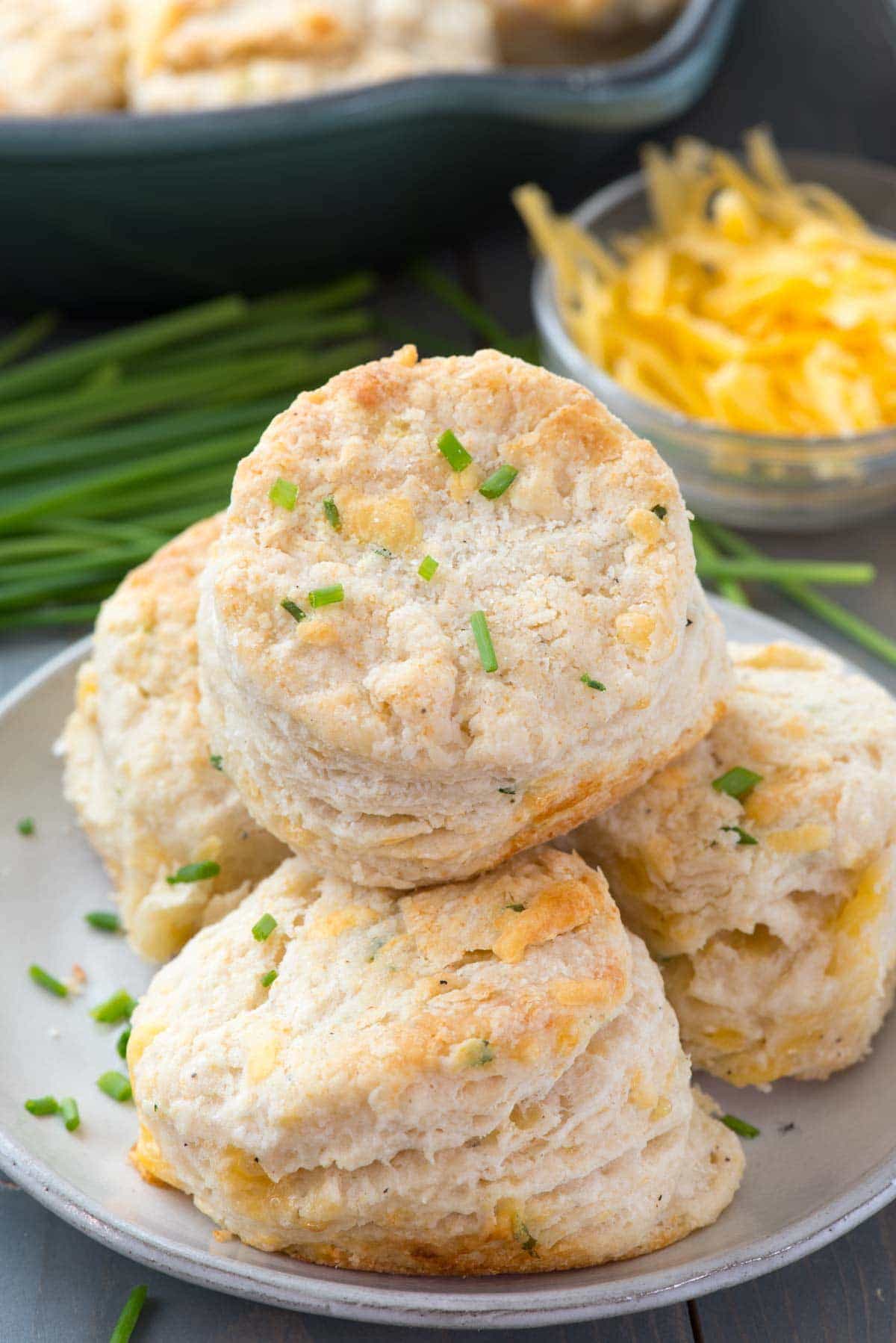 These cheddar chive biscuits are a great side dish for dinner or lunch, or they even make a great sandwich.
Make a bacon and egg sandwich on the biscuit for breakfast, or add some turkey or ham for an easy lunch. I'm not proud of it, but I ate 3 a day until these were gone. (So much for my diet, ahem.)
A good biscuit isn't worked too much. The dough needs to be babied to stay tender. You carefully work cold butter into the flour mixture and then add buttermilk and stir it together. It's easy to work the butter and flour together (it's like making pie crust), unless your kitchen tool decides to attack you. Then you just stir in cheddar cheese and chives and cut out your biscuits.
You can bake these in a cast iron skillet, as I did, or on a cookie sheet. Just don't forget to top the biscuits with more butter!

Authentic Southern Biscuits, straight from Charleston to your kitchen. I don't know what I should copycat next from what I ate in Charleston…a cocktail? The BBQ chips? A doughnut?? Ahhh…what do you think?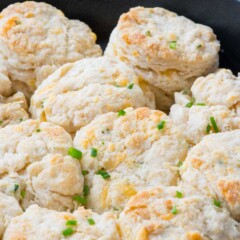 Cheddar Chive Biscuits
Cheddar Chive Biscuits - this easy buttermilk biscuit recipe is FULL of cheddar cheese and chives! We eat them for breakfast with bacon or as a side dish with dinner!
Ingredients
3

cups

all-purpose flour

4 1/2

teaspoons

baking powder

1

teaspoon

salt

1/2

teaspoon

pepper

1/2

cup

cold unsalted butter

cubed, plus 1 tablespoon for brushing

1

cup

buttermilk

1 1/2

cups

Cheddar Cheese

1

tablespoon

chopped Chives
Instructions
Preheat the oven to 425°F. Butter the bottom and sides of a 10-inch cast-iron skillet or similar pan.

Whisk flour, baking powder, salt, and pepper in a large mixing bowl. Add cubed cold butter. Use a pastry blender or fork, cut the butter into the flour until the mixture resembles coarse crumbs.

Make a well in the center and add the buttermilk, stirring with a fork to work the flour into the buttermilk just until moistened. Gently stir in cheddar cheese and chives.

Turn out the dough onto a floured surface and gently turn it two or three times until the dough comes together and is no longer sticky. If it's too dry, add a bit more buttermilk. Don't over flour!

Roll or pat out to roughly 3/4" thickness. Use a 2 1/2" biscuit cutter or drinking glass to cut into rounds. Place in skillet.

Brush the tops with the melted butter. Bake for 17-20 minutes until they are puffy and golden.

Store biscuits in an airtight container for 2 days or freeze for up to one month.
Recipe Nutrition
Serving:
1
Biscuit
|
Calories:
339
kcal
|
Carbohydrates:
34
g
|
Protein:
9
g
|
Fat:
18
g
|
Saturated Fat:
10
g
|
Cholesterol:
47
mg
|
Sodium:
487
mg
|
Fiber:
1
g
|
Sugar:
1
g
Nutritional information not guaranteed to be accurate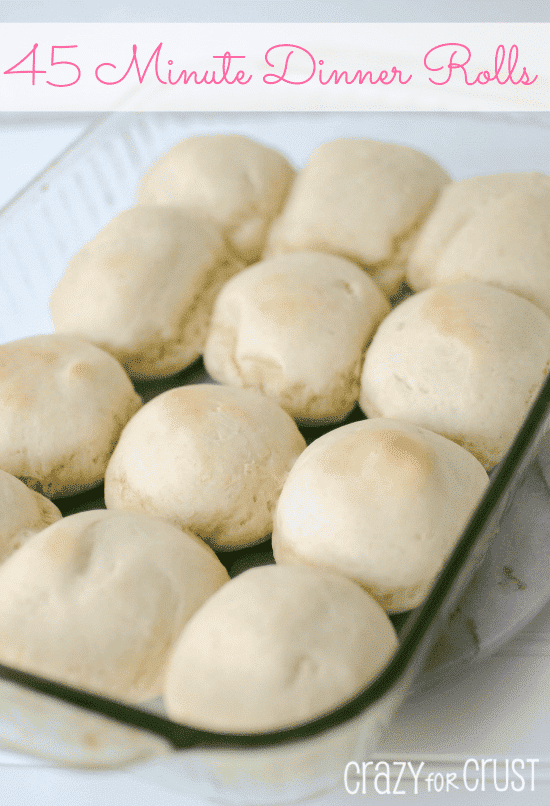 Chocolate Honey Butter and the BEST Buttermilk Biscuits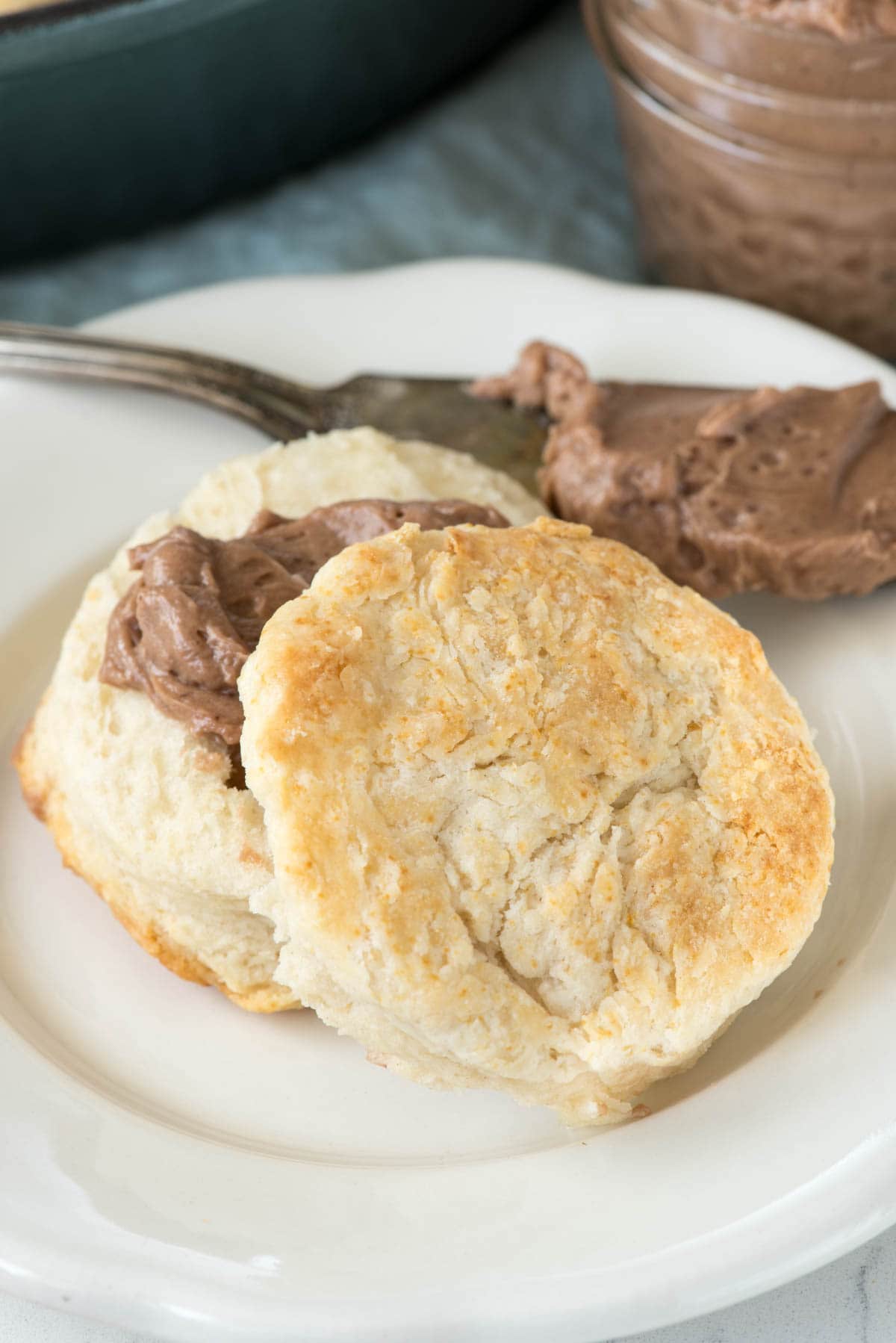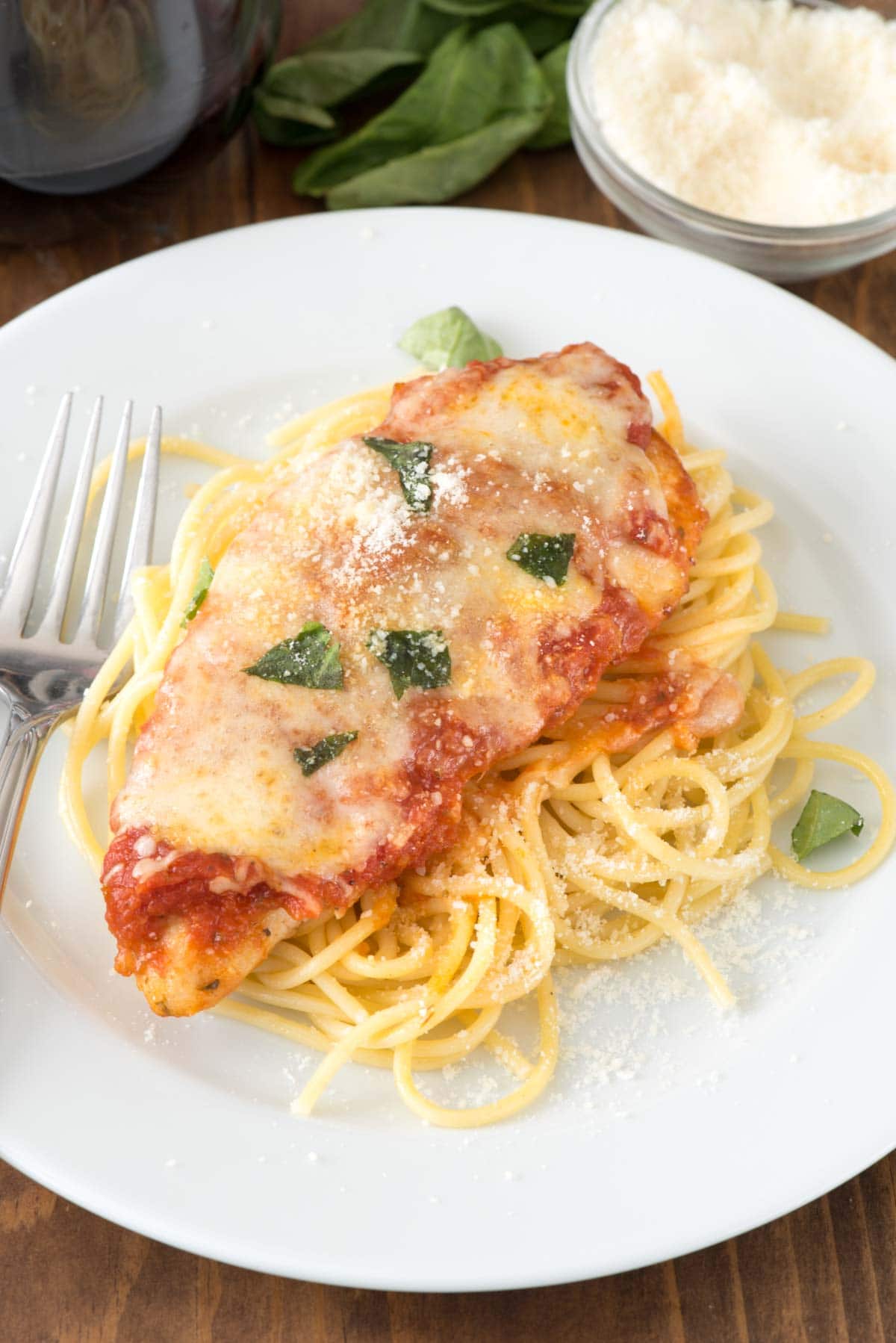 If you want more biscuit recipes, be sure to try 7Up Biscuits, Chili Biscuit Bake, Biscuit Pizza, or Overnight Biscuits and Gravy Casserole.
Last Updated on February 26, 2022