Pineapple Party Punch
This post may contain affiliate links. For more information, read my disclosure policy.
Aloha! Sorry, I couldn't help it. This drink SCREAMS Hawaii to me: Pineapple Party Punch, my favorite new cocktail (with a non-alcoholic version too!)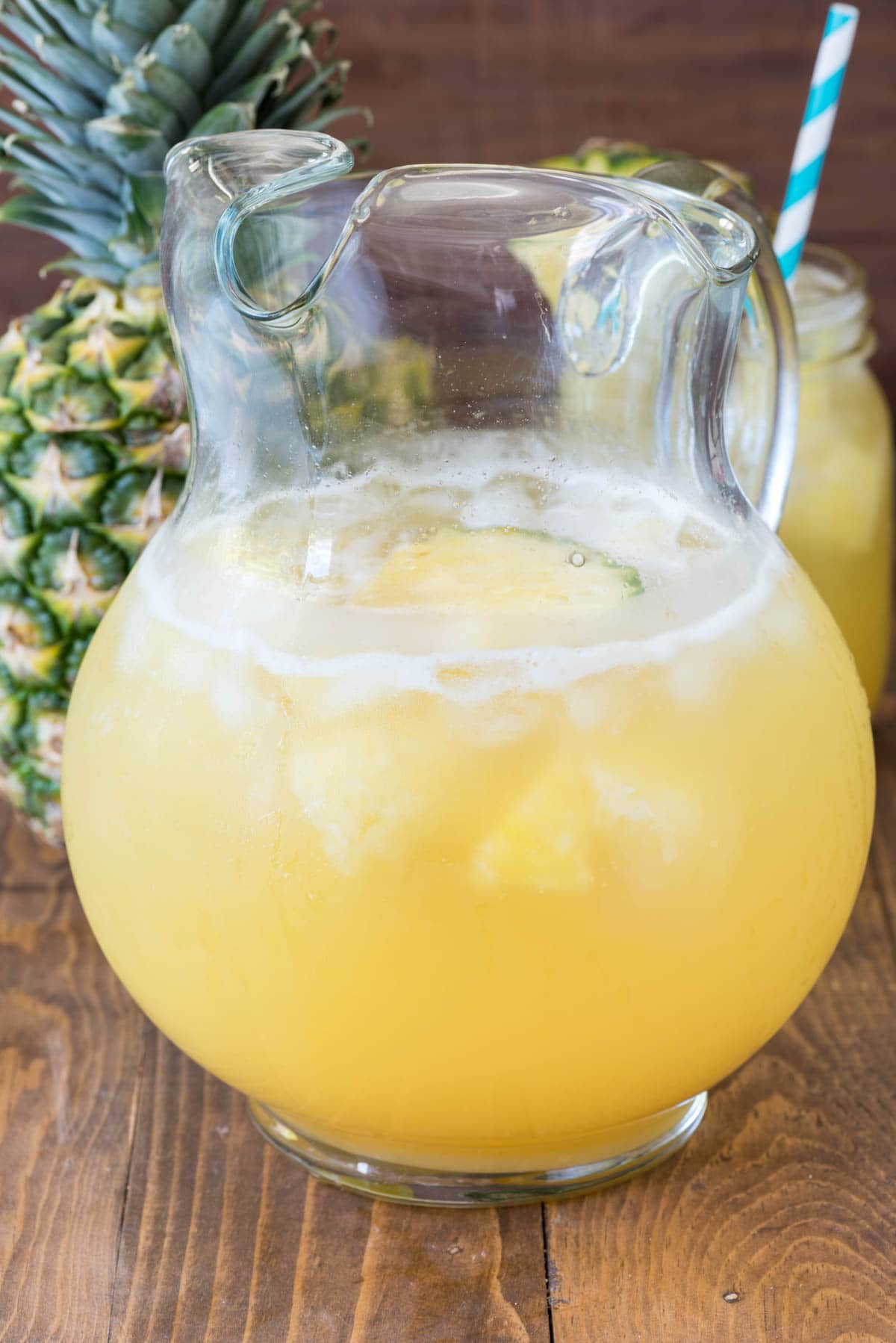 Can I be honest with you guys? I don't even like pineapple. (I KNOW, RIGHT?) I love pineapple flavor but not the actual fruit. I have texture issues and pineapple is #1 on top of my can't-handle-it list. I'm not even that into drinking pineapple juice, but give me pineapple candy I'm totally in. (Did anyone else like the pineapple Lifesavers the best? That would be me.)
Last year, when I was in Hawaii, I drank lots of fruity concoctions from the poolside bar (like this Maui Island Breeze). Then, when we went on the snorkeling trip, the ship's crew served us Pineapple Mimosas on the way home. No orange juice, just pineapple juice and champagne. It was then that I really discovered my love of pineapple juice. I guess I just need a little booze to make it go down easier. 😉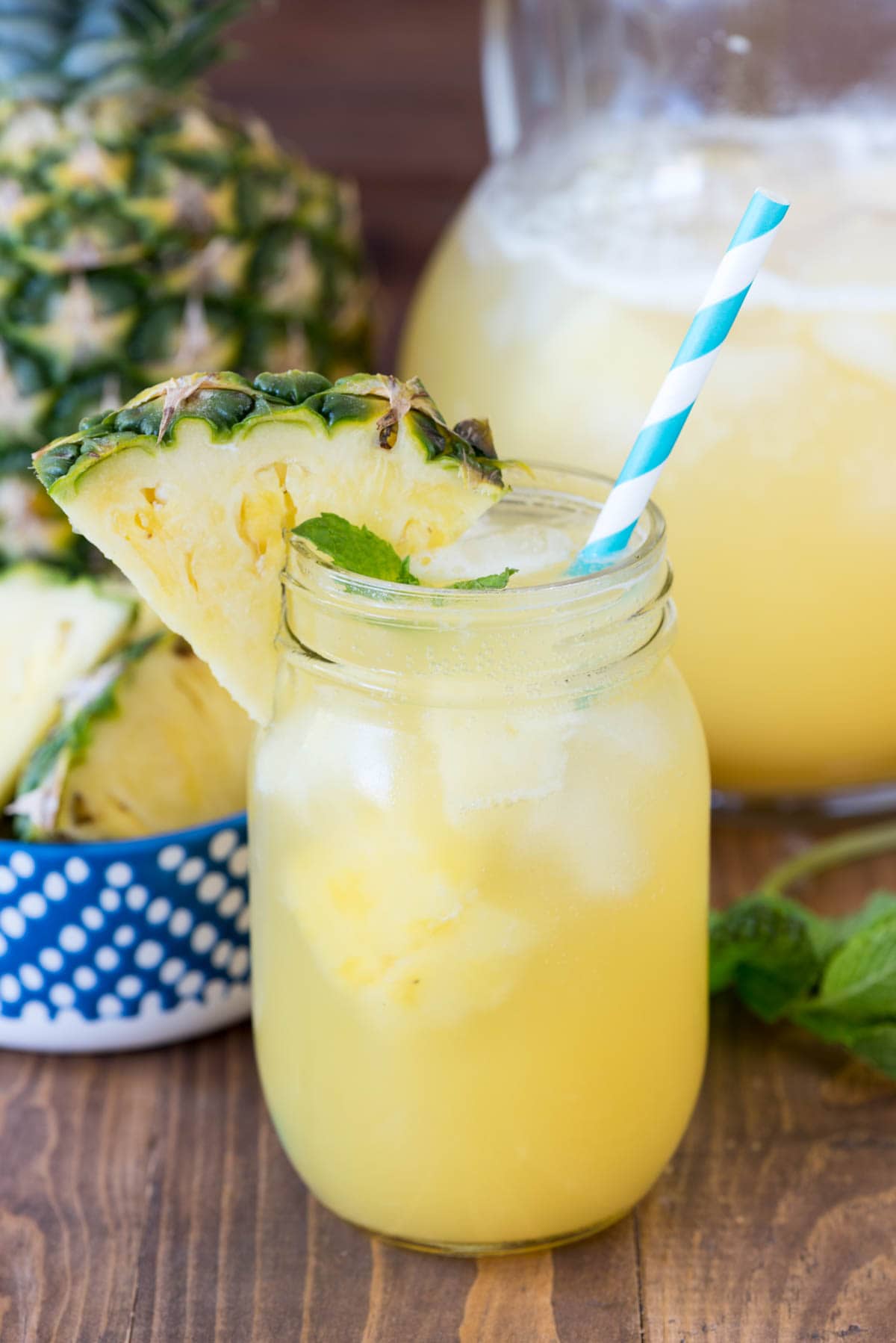 I can't get Hawaii out of my head. All year long I've been making Pineapple Mimosa's and dreaming of the beach. I think I've drank more prosecco this year than I ever have before! After I made my Cake by the Ocean Cocktail last month, I started thinking about other cocktails I could make with pineapple juice. And I wanted to add bubbles because, well, bubbles make everything better. Also, there's just something about the smell of pineapple juice that transports me to the beach.
This Pineapple Party Punch is a mix of my Champagne Punch Bellini and a sangria recipe. There are just three main ingredients, and if you're like me, you already have them well stocked in your liquor cabinet: Prosecco (or champagne), Pineapple Juice, and Rum.
You just have to mix together the juice and rum, and then when you're ready to serve it, pour the bottle of prosecco into the pitcher. I also added frozen pineapple chunks to keep it cold.

Even if you can't get to the beach this year, there's no reason you can't bring the beach to you. Pour a cocktail with some girlfriends and pretend you're by the ocean. (Just be sure to ignore the kids yelling "MOOOOOOOOOM" for full effect.)
You can easily make this non-alcoholic by skipping the booze and using lemon-lime soda (diet or regular) or club soda in it's place, kind of like a pineapple soda. The kids will love it!
Servings: 8 -10 servings
Pineapple Party Punch
Pineapple Party Punch - the perfect cocktail recipe! Prosecco, Rum, and Pineapple make a perfect party drink. Includes a non-alcoholic version!
Ingredients
4 cups pineapple juice — chilled
1/2 cup white rum — or coconut rum
1 bottle — 750mL Prosecco, chilled
Frozen pineapple — about 2 cups
Instructions
Pour pineapple juice, rum, and prosecco into a pitcher. Add frozen pineapple to keep it chilled. Serve the same day it's made.

Non-Alcoholic Version: skip the rum and prosecco. Use lemon-lime soda (regular or diet) or club soda instead.
Click here to see more DRINK recipes!
Click here for my ultimate Football Party Menu!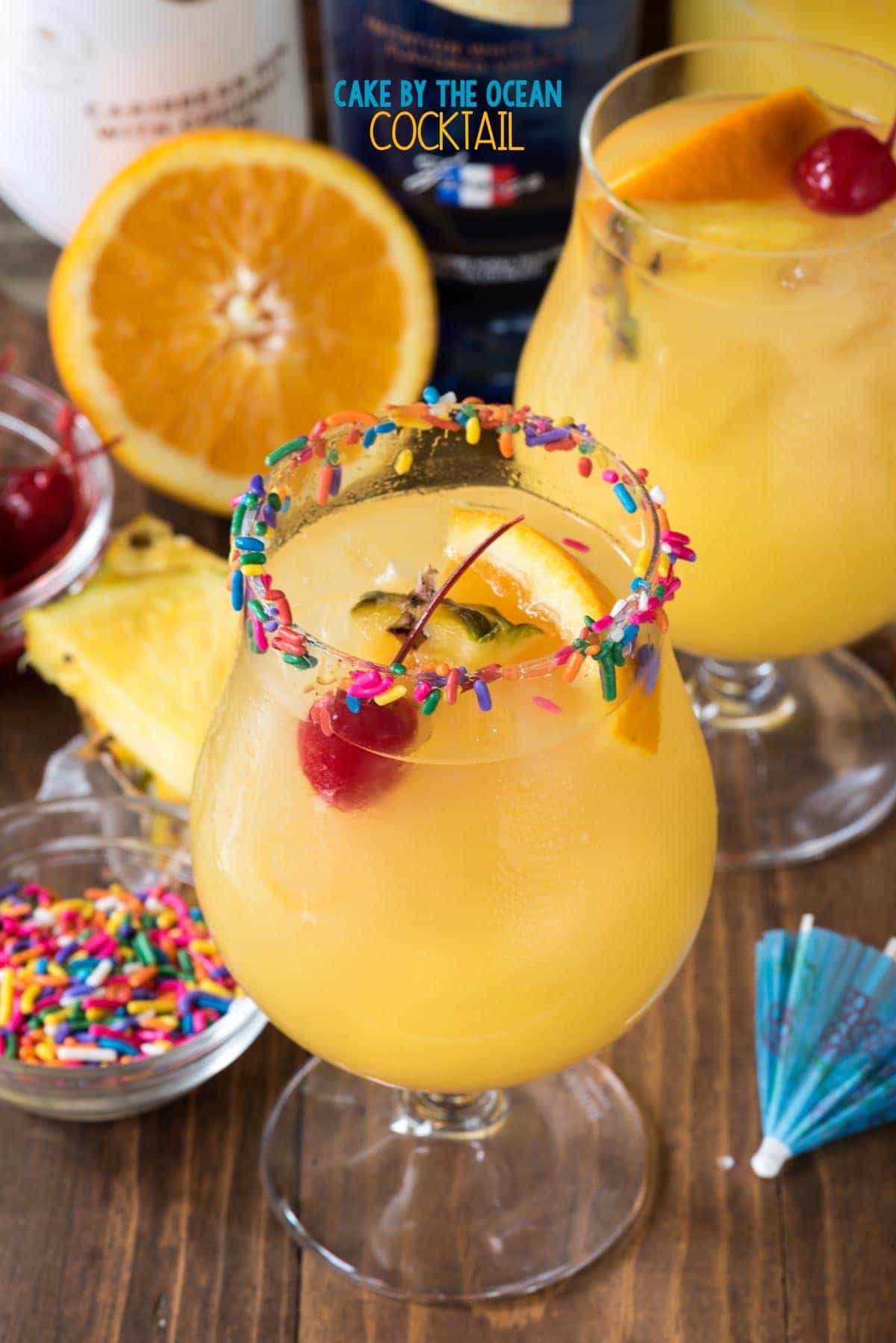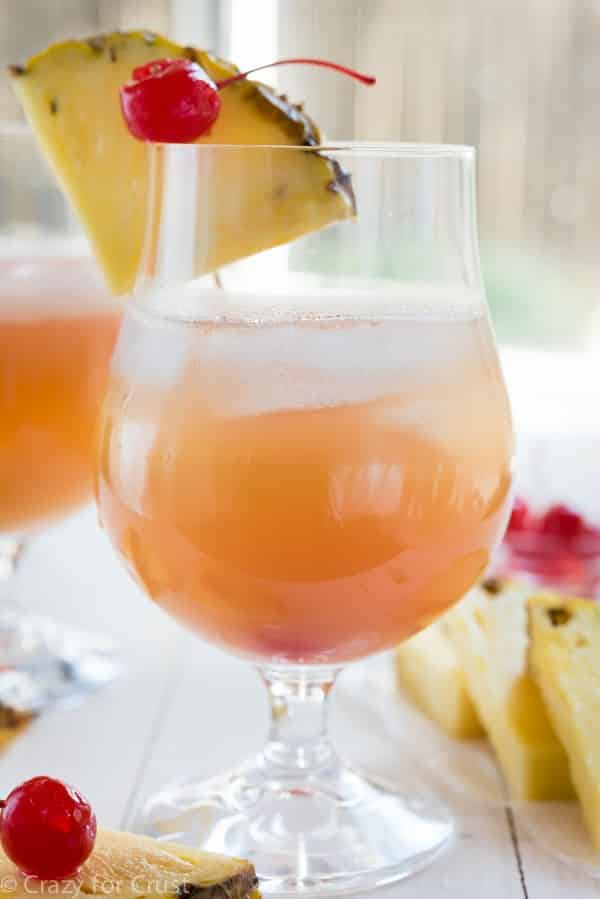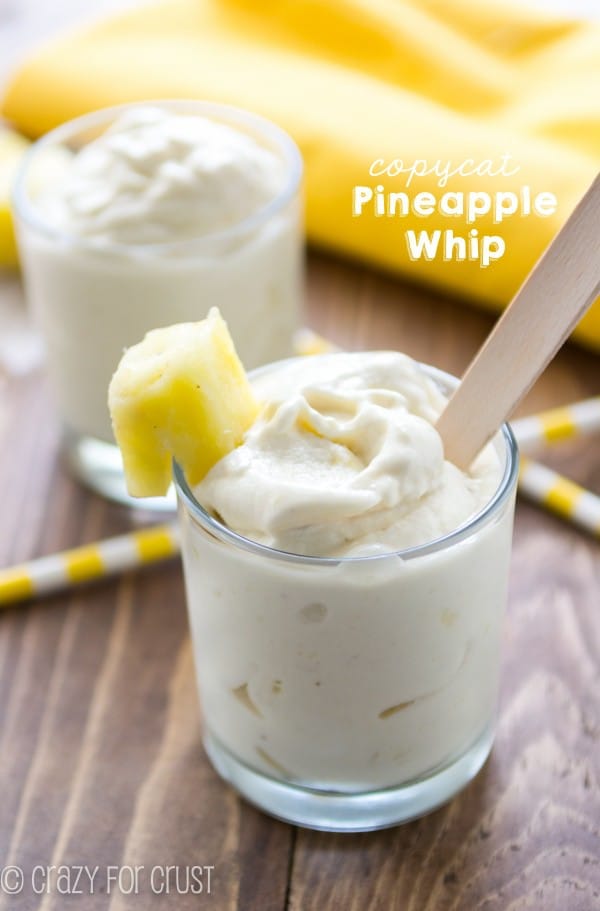 Sweets from friends:
Raspberry Peach Prosecco Punch by Table for Two Blog
Strawberry Margarita Punch by The Cookie Rookie
Easy Cucumber Lime Punch by The Food Charlatan