This post may contain affiliate links. For more information, read my disclosure policy.
I bake a lot of cookies and over the years I've discovered a few tools that make cookie baking so much easier. These essential baking tools are ones that everyone should have in their kitchen – and most of them do double duty!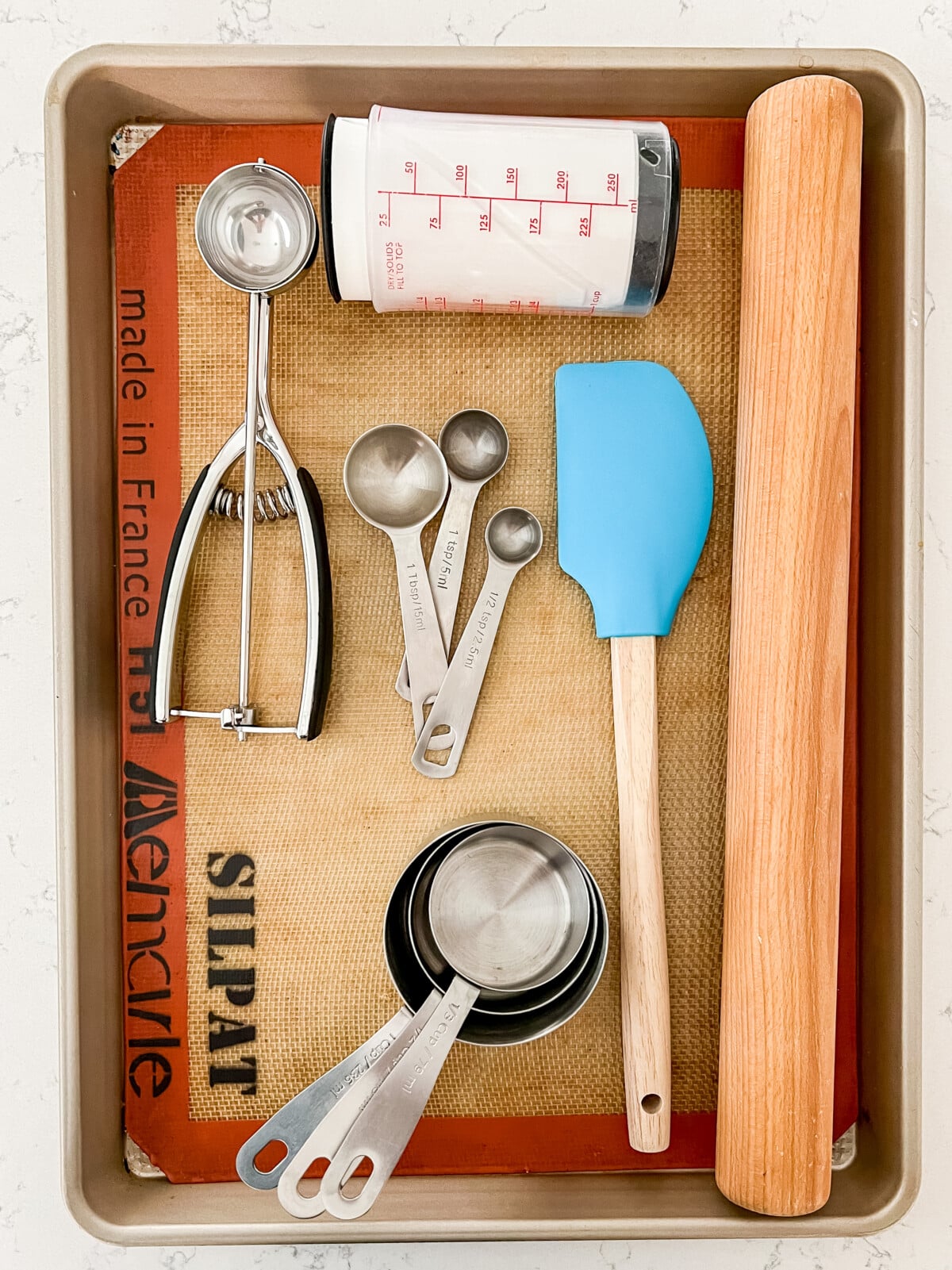 Cookie Tools for Mixing
My favorite tool is a stand mixer because it's truly a workhorse, but it can be expensive. A hand mixer will do just fine for your cookie needs. Here are my favorite mixer choices: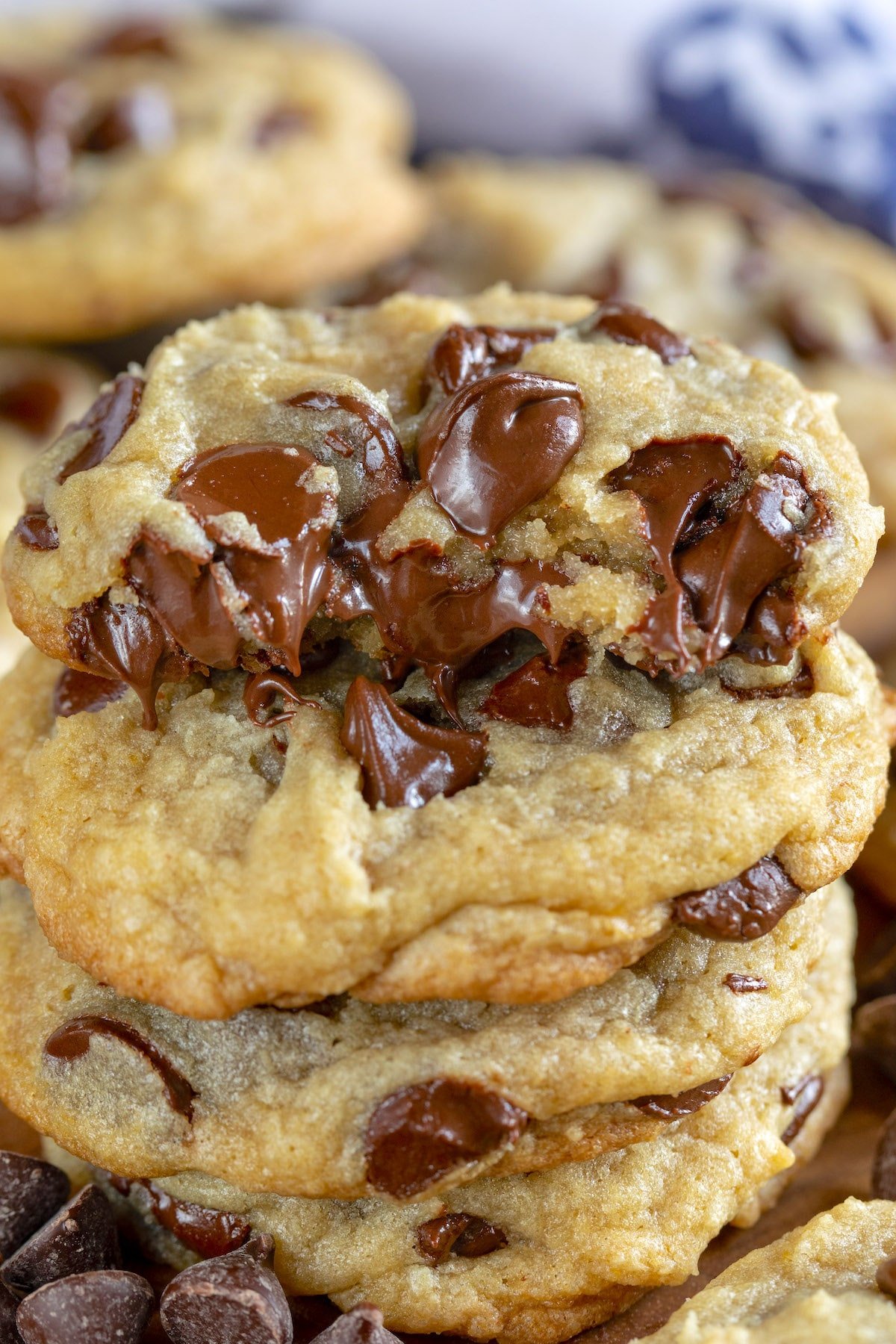 Cookie Baking Tools for Measuring
Baking is a science and we need to make sure that every ingredient is exact. Professional bakers use kitchen scales, but the rest of use use measuring cups and spoons. I like to have a few different sets so one is always clean!
If you buy ONE tool, buy cookie scoops!

PRO TIP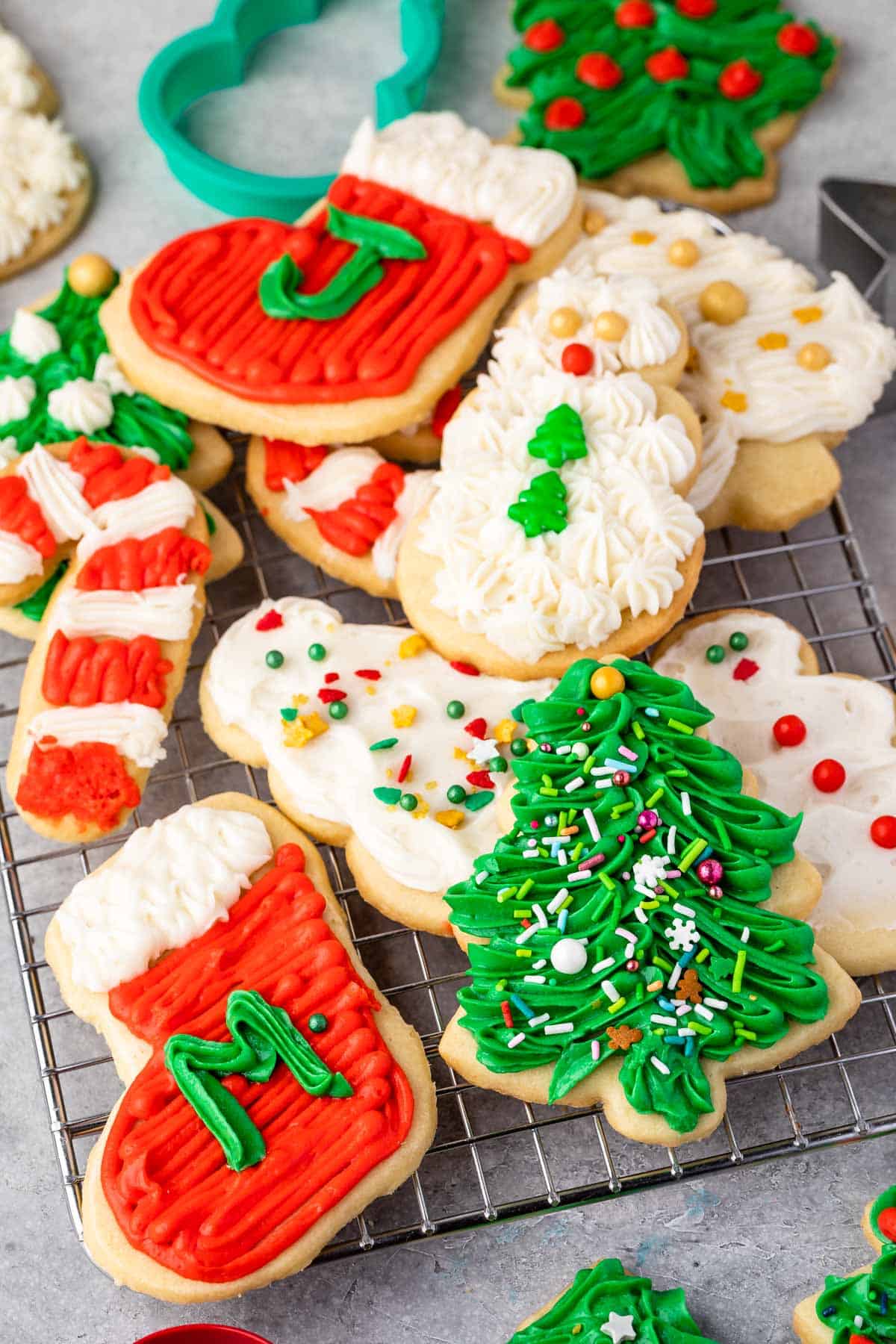 Tools for Rolling and Decorating
Making sugar cookies? Then you'll want some extra tools to make cutout shapes and fun decorations!
XL Bakery Style Peanut Butter Cookies
These thick Peanut Butter Cookies are a peanut butter lover's dream! They are thick, chewy, and loaded with peanut butter chips in every bite. Serve these big peanut butter cookies with a big glass of milk for the best experience! BEST Thick Peanut Butter Cookies Sometimes there's nothing better than the classics, and one of…
Tools Needed for Baking
To bake cookies you need cookie sheets! Almost any cookie sheet will do, but these are my favorite because they're affordable but work well and last. Plus, I never bake directly on the cookie sheet: I always use parchment or silicone baking mats.
Mom's Russian Tea Cookies
These are my Mom's Famous Russian Tea Cakes! They're the perfect classic Christmas cookie and we've been making them for my entire life. You can make these easy cookies in no time. You can call these cookies so many names but they're easy to make and everyone loves them. My mom gets several requests to…
Best Cookie Recipes
Last Updated on December 8, 2022