This post may contain affiliate links. For more information, read my disclosure policy.
These cinnamon sugar pancake rolls are a recipe from my childhood. I used to eat them all the time, but I've never made them for Jordan. Cinnamon Sugar Pancake Rolls – the perfect grab and go easy pancake breakfast! Pancakes are made super thin and filled with cinnamon sugar or your favorite filling. Great for on the go!
It was about time I changed that!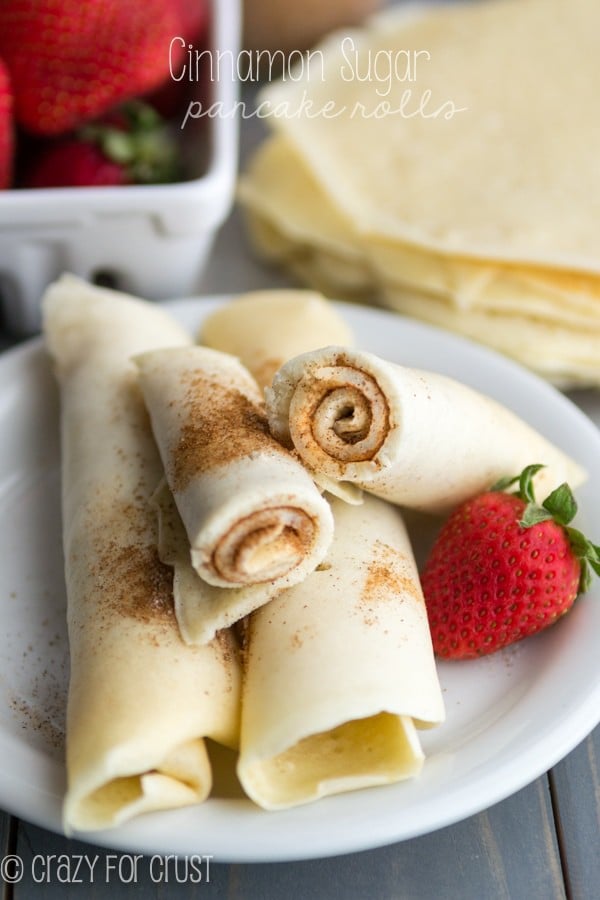 Last summer Jordan came home from a weekend at Grandma's and told me stories about how she had the BEST pancakes ever.
(She also told me how she at too many and had a tummy ache all day, but that's what you're supposed to do at Grandma's house, after all.)
After questioning her about the BEST pancakes which were soon deemed the BEST breakfast ever (yes, even over this and this and even this!) I realized my mom had made, truly, the BEST pancakes ever for her: cinnamon sugar pancake rolls.
These pancakes were a staple of my childhood. Much like her banana bread, my mom made pancakes often. I'm normally a thick pancake person (I always have been), and I love thick and fluffy, dense pancakes. But there was just something about these super thin ones. They're filled with cinnamon sugar and thin enough to roll up so you can eat them with your hands.
Anything you can eat with your hands is just better, I think. Especially to a kid!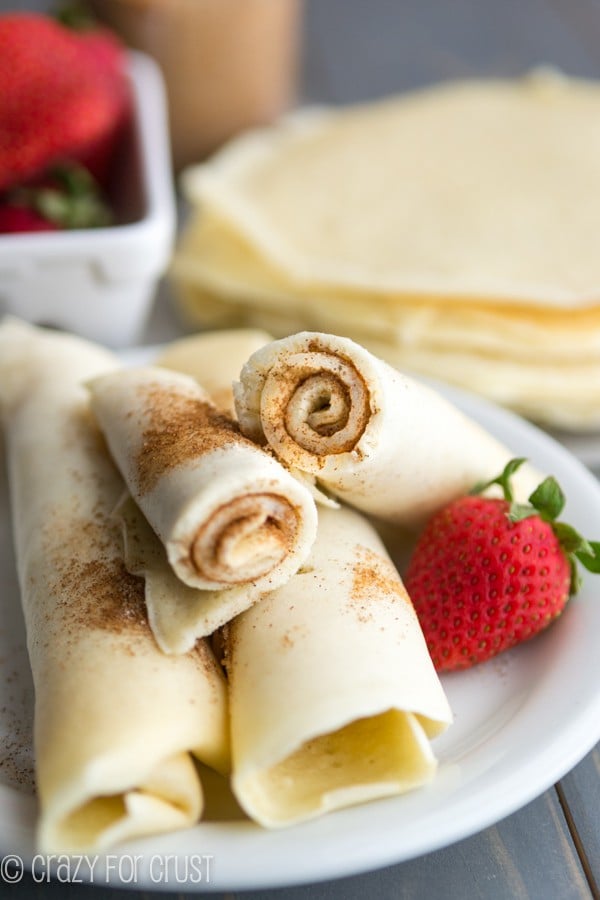 I made these Pancake Rolls on a whim last week to surprise Jordan for an after school snack.
I didn't have a chance to call my mom, so I went from my memory of her making them. But don't worry, they're not that difficult so I'm pretty sure my recipe is 99% close to hers.
The pancakes start with Bisquick baking mix. Until I was about 25, I didn't even know pancakes could be made from scratch. Pancakes (and biscuits and waffles and dumplings) all started with Bisquik. I still have a yellow box in my pantry at all times for pancake emergencies.
You can use your favorite baking mix for these pancakes. In fact, you can use your favorite pancake recipe. The only secret to these pancakes is in how thin they are. I used almost double the milk in this recipe that I would use when making traditional pancakes. You want the batter to be very thin and runny.
When you cook these Pancake Rolls, they resemble crepes more than pancakes. I like to cook them in a small frying pan instead of on my griddle. It makes it easier to control the size and how thin they get.
To explain, I made you a really horrible video. Let me just say, it's really hard to take a video while you're trying to make a pancake. But, it'll give you a general idea of how I make them, anyway. 🙂

So, once you have your stack of really thin pancakes, the magic happens. You fill them with cinnamon sugar and eat so many you get a tummy ache.
A note about the cinnamon sugar mixture: growing up we never had "cinnamon sugar". We had a bowl of sugar and a can of cinnamon. We'd sprinkle with sugar and sprinkle with cinnamon, you get the idea. I gave amounts for a mix if you want to have it on hand, but you can add or reduce the cinnamon as you like. Jordan likes them sweeter, so I use less cinnamon. You can also add a little butter if you like. My mom always did that, but we don't use much butter in our house (except in baking, of course).
You could also fill these Pancake Rolls with jam or peanut butter or Nutella. Or all three at once. #thatswhatIwoulddo
Rolled up, they are the perfect grab and go breakfast or snack. They don't even need syrup!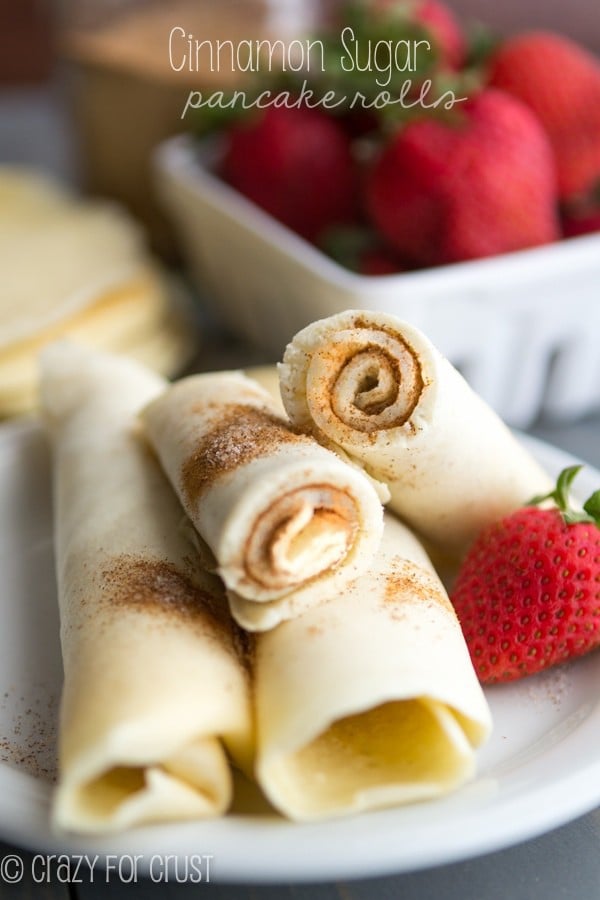 Perfect for memories of childhood…and for hectic mornings!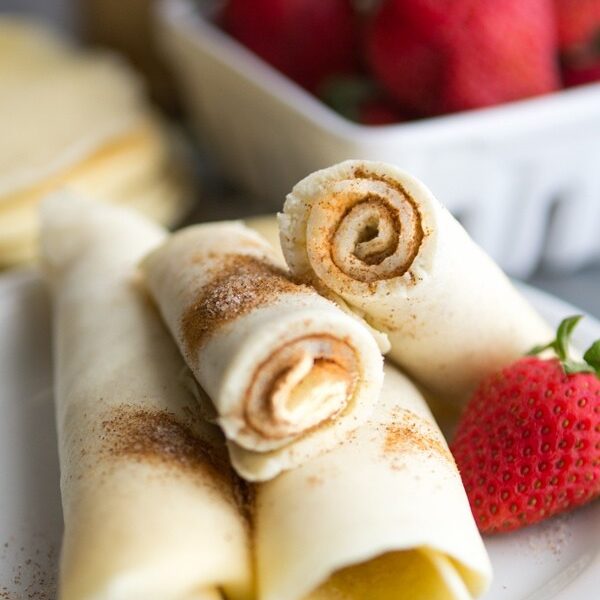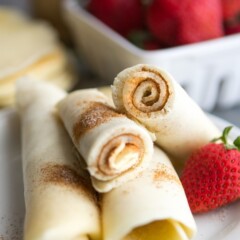 Cinnamon Sugar Pancake Rolls
Cinnamon Sugar Pancake Rolls - the perfect grab and go easy pancake breakfast! Pancakes are made super thin and filled with cinnamon sugar or your favorite filling. Great for on the go!
Ingredients
1

cup

Bisquick baking mix

see note

1

egg

1/4

teaspoon

vanilla extract

3/4

cup

nonfat milk

1/4

cup

sugar

1

teaspoon

cinnamon

or more to taste
Instructions
Whisk Bisquick, egg, vanilla, and milk until thin. The batter will be very thin and will drip easily off a spoon.

Heat a small 7-8" frying pan over medium-low heat. Spray with cooking spray (or grease with butter) and add about 1/8 cup of batter in the pan. Swirl the pan to spread the batter into a large thin circle (like you're making a crepe). Cook until the top is filled with bubbles and you can easily flip the pancake. Cook for just a few seconds more then place on a plate. Repeat until all batter is gone.

Stir the sugar and cinnamon in a small bowl. You can add more cinnamon if you'd like; we like it more sweet so I use less cinnamon. (Optional: spread each pancake with butter.) Sprinkle some cinnamon sugar mix on each pancake and roll up. Serve warm.
Recipe Nutrition
Serving:
1
pancake
|
Calories:
175
kcal
|
Carbohydrates:
17
g
|
Protein:
2
g
|
Fat:
1
g
|
Cholesterol:
19
mg
|
Sodium:
129
mg
|
Fiber:
2
g
|
Sugar:
6
g
Nutritional information not guaranteed to be accurate
Click HERE for my PANCAKE & WAFFLE recipes!
Be sure to check out my other flavors of pancake rolls – we love filling them with Nutella, Peanut Butter, and even making them PUMPKIN or apple! And if you like pancake rolls be sure to try Cinnamon Roll Pancake Poppers, Pancake Muffins, or Strawberry Crepes.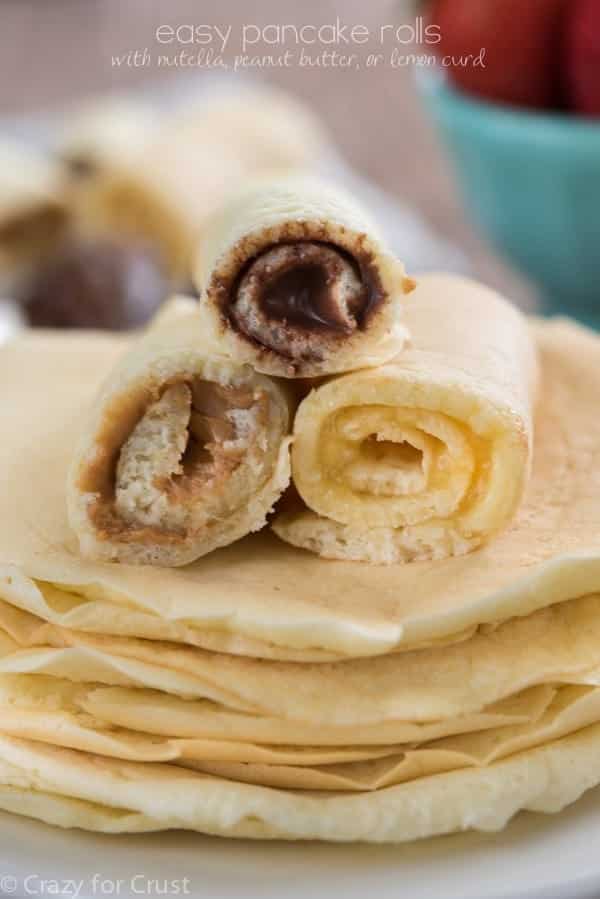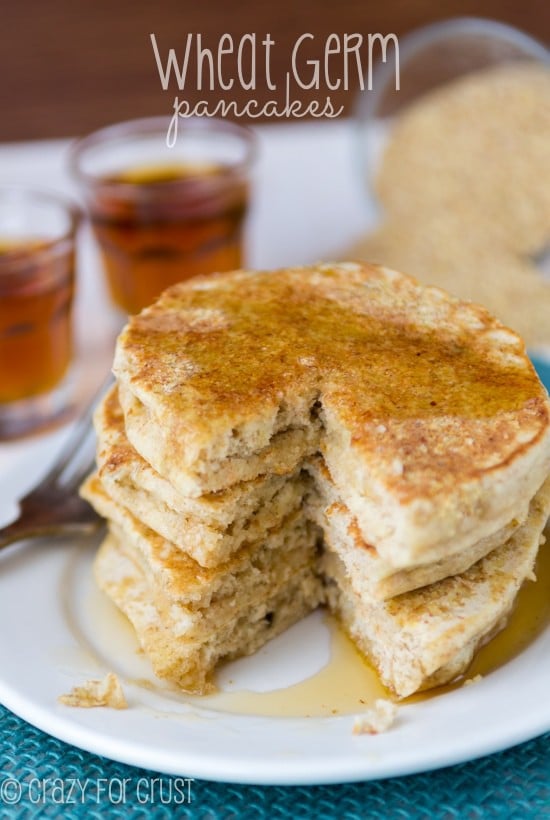 Sprinkle Pancakes (or Sprikle Pancakes…whatever)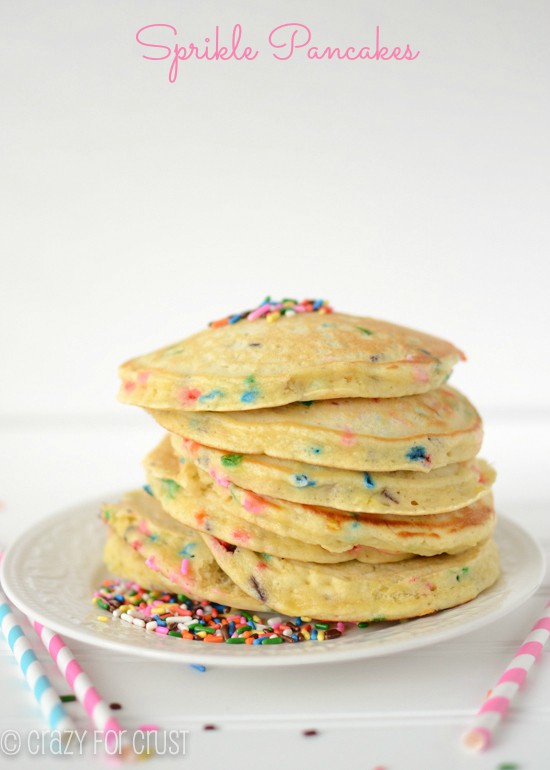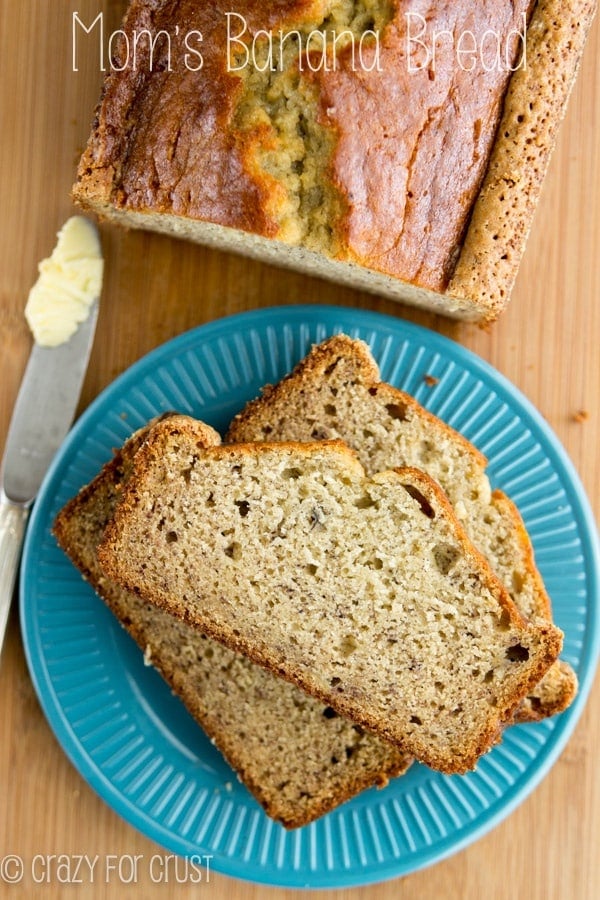 Sweets from friends:
Pink Ombre Pancakes by i am baker
Skinny Buttermilk Pancakes by Yummy Healthy Easy
Homemade Instant Pancake Mix by Something Swanky
Banana Protein Pancakes by Sweet Treats and More
Last Updated on February 2, 2023