This recipe for Amish Friendship Bread comes just in time for the holidays. It's the gift that keeps on giving!
Your friends will love it. Trust me.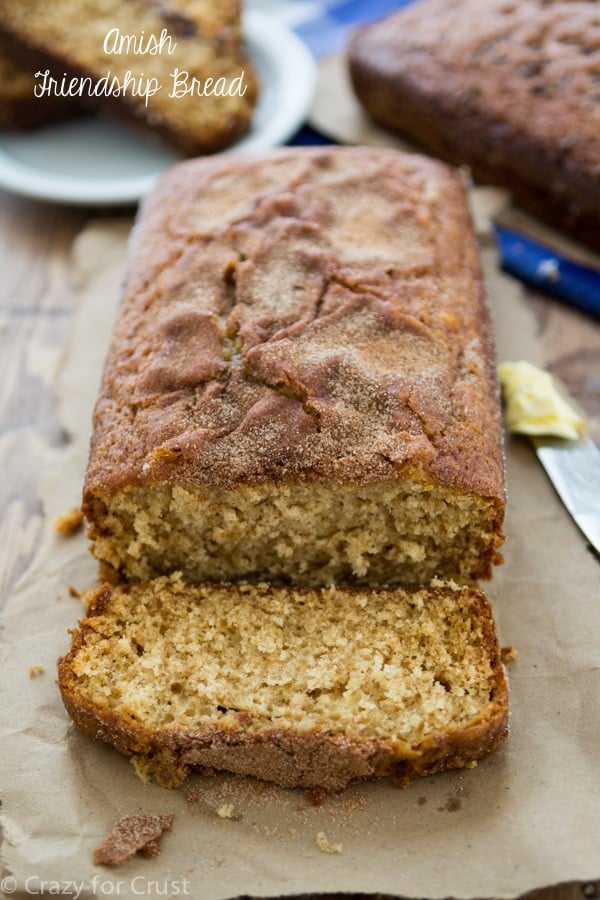 What I should have said is… "Your friends will love it until they don't anymore and then run away from you because they don't want any more starter."
Okay, so I'm not really selling this recipe so far, am I? Let's start over.
Have you heard of Amish Friendship Bread? I thought everyone had and then I asked Facebook, the knower of all the things, and it said that many people have no clue.
REALLY? Where were you in the late 80s??? Certainly not in Burlingame, CA, where I was. EVERYONE had a bowl of starter on their counter back in '89. It was the in thing to do: wear leg warmers, rat your hair high, and babysit yeasted starter on your counter for 10 days.
Amish Friendship Bread, in all essence, is an edible chain letter. And while I delete chain letters and "share if you agree" statuses on FB on principle, I'll never, ever turn down bread. Especially this bread. It's the best bread. Really. I remember eating it for weeks in middle school. Then one day it vanished…never to be seen again…until now.

So what is it, really? Basically it's a "quick" bread made with a sourdough starter. You grow the starter on your counter for 10 days, stirring it and feeding it and loving on it, and then at the end of 10 days you make the most amazing bread with it.
Then, because it's so friendly, you share 2 cups of the starter with two friends and keep a cup growing on your counter for next time.
Then, 10 days after that, you do the same thing. And again and again to infinity.
Or, you can give it all away after 10 days…or freeze it for next time a craving hits.
You see, that's what happened to me. All of a sudden I wanted Amish Friendship Bread. I had not had a bite of it in 25 years and one day last month I neeeeeeded a slice. But what's a girl to do when she wants the bread but doesn't have the starter?
Make her own, of course.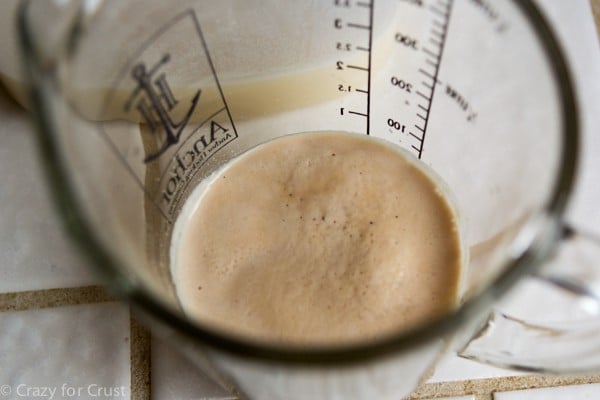 You start with yeast and water. Let it proof, like you're making cinnamon rolls. Then you mix the frothy yeast with flour, sugar, and milk. Stir, loosely cover, and let it sit.
A day later, and each day for 4 days you stir it. Then, on day 5, it's hungry. You can't hear it's tummy growling, but you need to feed it anyway.
This chick is a girl after my own heart. She eats sugar, flour, and milk.
Then you stir her again until day 10. On day 10, she's hungry again. Then she's multiplied to 4 cups of starter.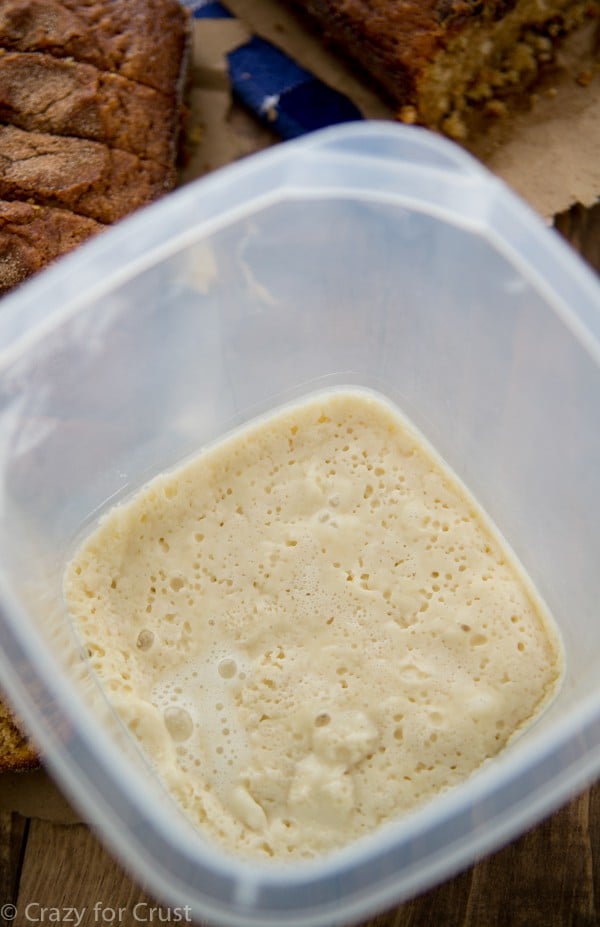 Pick two friends and give them each a cup of starter, with directions on how to take care of it – obviously.
Then put one cup aside to continue growing…or freeze it for when the urge hits next time.
That last cup? That's what you make your bread with. At this point, making it is like quick bread. Just stir together all the ingredients and bake in loaf pans. No kneading or dough hooks or anything. The batter is pretty much like a banana bread batter.
A few notes about the recipe:
I used two 9×5″ loaf pans, so my loaves ended up a little flat. If you have 4×8″ pans, use those.
The plain bread can be made plain, or you can add chopped nuts or chocolate chips. It's yummy both ways.
I like to sprinkle cinnamon sugar on top the loaf before baking. It gives a nice crunch.
Try not to eat it all in one sitting.
Hey, this bread might take some work, but it's so worth it.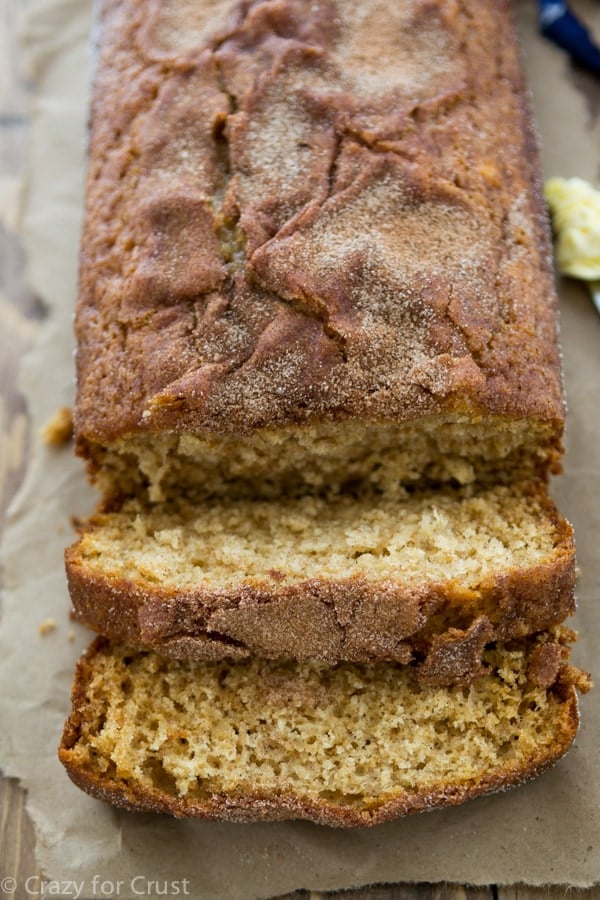 Plus, any bread you can share with friends is the best bread. Until they run screaming from you begging for no more starter. 😉
Amish Friendship Bread + Starter
Grow some Amish Friendship Bread Starter and then make the most delicious bread with it! The bread is yeasted but tastes like a quick bread! Then share a cup of starter with a friend, so they can enjoy it too.
Ingredients
Starter
1

package

active dry yeast

2 ¼ teaspoons

1/4

cup

warm water

110°F

1

cup

granulated sugar

1

cup

all-purpose flour

1

cup

milk

(nonfat, regular or 2%)
Feedings (2)
2

cups

granulated sugar

divided

2

cups

all-purpose flour

divided

2

cups

milk

divided (non-fat okay)
For the Bread:
1 1/4

teaspoons

baking powder

1

teaspoon

baking soda

1/2

teaspoon

salt

1

teaspoon

cinnamon

2

cups

all-purpose flour

1

cup

starter

2/3

cup

oil

1

cup

granulated sugar

3

eggs

1

teaspoon

vanilla

Nuts, chocolate chips, or cinnamon sugar

optional (see note)
Instructions
NOTE: Do not use metal utensils, spoons, or bowls. Do not refrigerate starter.
Day 1: Make your starter
Make your starter: Stir yeast into warm water. Let sit for 10 minutes.

Stir sugar and flour in a large bowl. Stir in milk until mixture is smooth.

Stir the yeast mixture into the flour mixture. Cover loosely and store on the counter.

Optional: place mixture in a gallon size ziploc bag and seal, releasing all the air. Store on counter.
Days 2-4
Stir the mixture once per day, or mash the bag if you're using a bag.
Day 5: Feeding #1
Feed the mixture: Stir 1 cup each sugar, flour, and milk into the starter. Cover loosely and store on the counter. (If your mixture is in a bag, just add the ingredients to the bag and mash until they are incorporated.)
Days 6-9
Stir the mixture once per day, or mash the bag if you're using a bag.
Day 10: Feeding #2/Baking/Gifting
Feed the mixture: Stir 1 cup each sugar, flour, and milk into the starter. Cover loosely and store on the counter. (If your mixture is in a bag, just add the ingredients to the bag and mash until they are incorporated.)

Reserve 1 cup of starter to continue growing on your counter. Consider today (Day 10) to be Day 1, and repeat these instructions starting with Day 2 tomorrow.

Remove 1 cup of starter to use in the Amish Friendship Bread Recipe (see directions below).

For gifting: Measure out 1 cup of remaining starter and place in a new gallon size ziploc bag (or bowl for gifting). Repeat with a second 1 cup starter. You may have an additional 1 cup of starter, which you can place in a third bag to give OR you can make a second batch of the bread (recipe below). You can also freeze this 1 cup of starter to use in the future (freeze in a gallon size bag).
Friendship Bread Recipe:
Preheat oven to 325°F. Grease pan(s) with butter or shortening or spray with nonstick baking spray (the cooking spray that comes with flour in it).

Stir baking soda, baking powder, salt, cinnamon, and flour in a medium bowl. Set aside.

Stir starter, oil, and 1 cup sugar with a wooden spoon or spatula. Stir in eggs, 1 at a time, then stir in vanilla. Gently fold in dry ingredients. Stir in chocolate chips or nuts, if using (see note).

Place batter in pan(s). Optionally, you can sprinkle with cinnamon sugar (see note).

Bake according to your pan size below, until a toothpick comes out clean. Cool before removing from pan.

Pan sizes:

Two 4x8-inch or two 9x5-inch loaf pans: 40-50 minutes

One 10.5x16-inch loaf pan: 50-60 minutes
Recipe Notes
Pan Sizes:
Check your pan sizes. If your loaf pans are 4x8-inch or 9x5-inch, make two loaves. If your loaf pan is 10.5x16-inches, you can make one loaf.
You can also use ONE 9-inch square or 9-inch round cake pan instead of the loaf pans.
Optional Fillings/Toppings:
Add 1 cup chocolate chips or nuts to the batter.
If you're making two loaves, you can divide the batter in half and use ½ cup of either chocolate chips or nuts per loaf.
I love topping the loaves with a mixture of cinnamon sugar before baking (1 tablespoon granulated sugar + ½ teaspoon cinnamon)
For a printable resource to give out with your bread, click here.
To use instant yeast: use as directed, but heat the water to 120-130 to start, not 110.
Nutrition Information
Serving:
1
slice
|
Calories:
401
kcal
|
Carbohydrates:
42
g
|
Protein:
13
g
|
Fat:
20
g
|
Saturated Fat:
7
g
|
Cholesterol:
61
mg
|
Sodium:
285
mg
|
Potassium:
462
mg
|
Fiber:
1
g
|
Sugar:
28
g
|
Vitamin A:
539
IU
|
Calcium:
366
mg
|
Iron:
1
mg
Other bread you might like: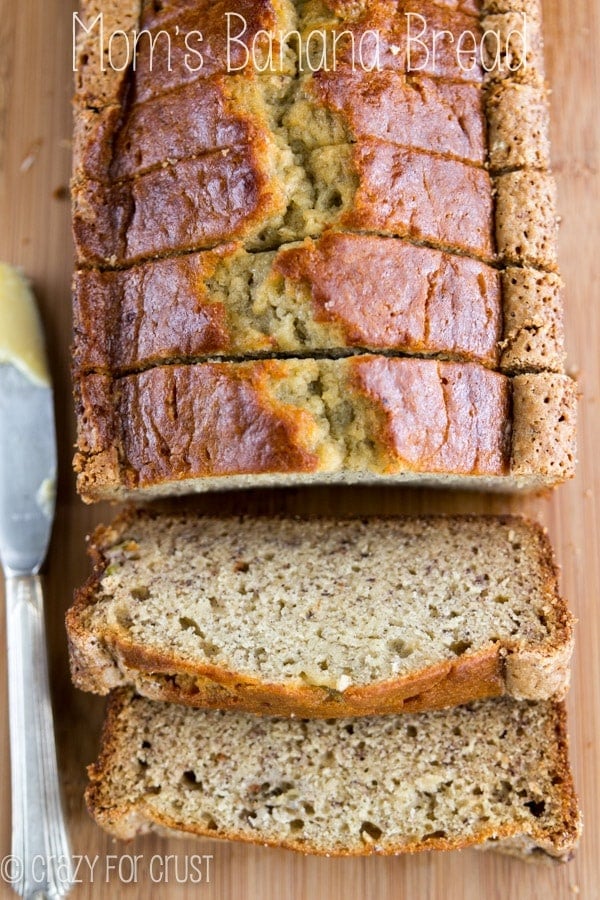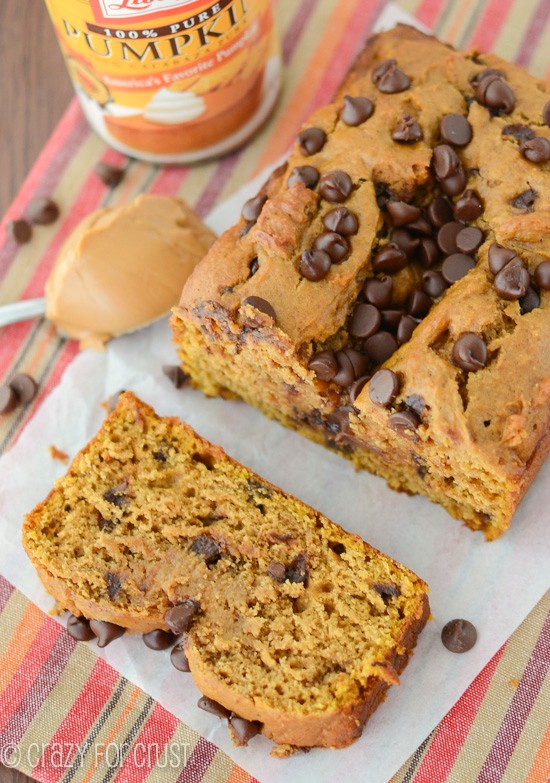 Chocolate Swirl Zucchini Bread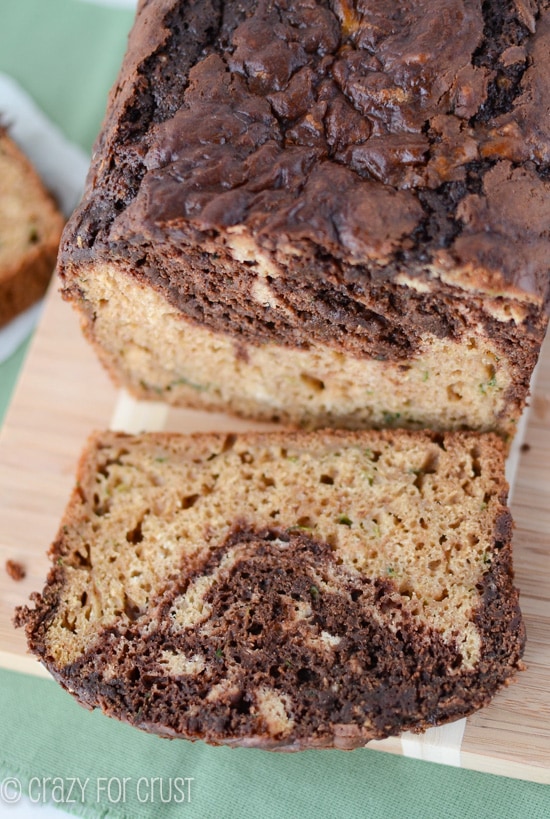 Sweets from friends:
Amish Peanut Butter Pie by Nutmeg Nanny
Amish Breakfast Casserole by CenterCutCook
Chocolate Cinnamon Swirl Banana Bread by Something Swanky
Last Updated on May 13, 2020
All text and images © DOROTHY KERN for Crazy for Crust. Please do not use my images without prior permission. If you want to republish this recipe, please re-write the recipe in your own words, or link back to this post for the recipe. Disclaimer: Nutrition information shown is not guaranteed to be accurate.
Join for FREE to start saving your favorite recipes
Create an account easily save your favorite content, so you never forget a recipe again.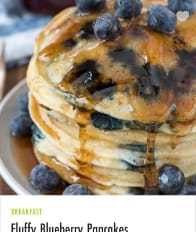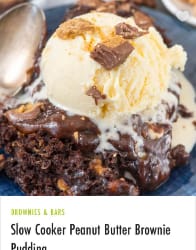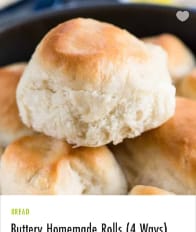 This post may contain affiliate links. For more information, read my disclosure policy.
Published on: September 18, 2014