This post may contain affiliate links. For more information, read my disclosure policy.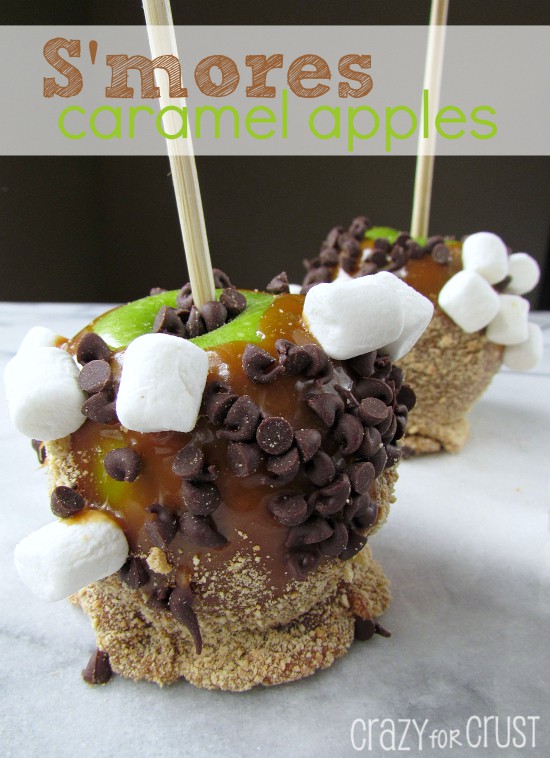 I snapped this picture the other day while in my daughters bathroom:
It got me to thinking. Who would win in a Princess fight? (I know, totally inappropriate. But funny and entertaining!)
I mean, Belle has obviously got a leg up on Ariel. Poor Ariel didn't really have a chance with that whole tail thing.
I see Jasmine as a good fighter, if she needed to be. I mean, she has a pet tiger and all. And she dated a self-proclaimed "street rat."
I wouldn't count out Cinderella either. After all those years of domestic work, she's probably got some good muscles going on under that drab house dress.
Rapunzel has the magical braid. She can do anything with that thing. I think it would hurt if it hit you upside the head.
Aurora…she's the wild card. All those years in the princess protection program, singing to the birds in the forest may have softened her. But it's always the meek ones that end up taking out the whole fight club, right?
Don't even get me started on Barbie and Bratz. I don't think the Princesses would stand a chance against them.
Anyway, this is where I would segue into the recipe for these S'more Caramel Apples…but I've got nothing. I'm not quite sure how to get from Princess Smackdown to this yummy "Summer, meet Fall" recipe. Because that's really what it is. The last few bites of Summer, all wrapped up into a nice Fall package.
I think caramel apples are the easiest treat to make. All you do is melt some caramels and roll an apple in it. Easy but absolutely delicious.
S'more Apples
Recipe by Crazy for Crust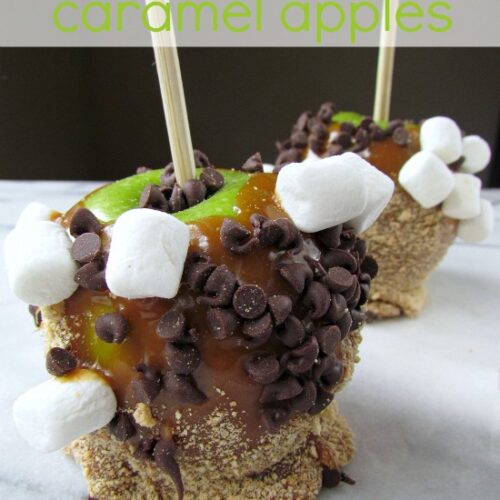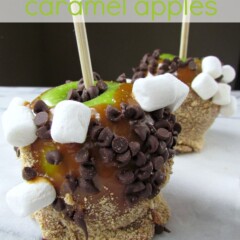 S'more Caramel Apples
Ingredients
5

wooden sticks or popsicle sticks

1

bag

(11-oz) caramel bits (or squares, unwrapped)

2

Tablespoons

water

4

graham cracker sheets

2

cups

mini marshmallows

1

cup

mini chocolate chips
Instructions
Finely grind graham crackers in a food processor until only a fine crumb remains. Place in a shallow bowl and set aside. Put marshmallows and chocolate chips on two separate plates and set aside. Put your sticks in the center of your apples. Line a cookie sheet with waxed paper.

Heat caramel bits and water over medium heat. Stir until melted (about 3-5 minutes). Once melted, turn the heat very low (you want to keep the caramel warm).

Working quickly, one apple at a time, dip in caramel. You may need to tip the pan and/or use a spoon to help you cover the entire thing. Dip the bottom half of the caramel apple in the graham cracker crumbs. Roll the top half in the chocolate chips and then the marshmallows. Place it on the cookie sheet. Add more marshmallows or chocolate chips where there are gaps. Repeat with remaining apples.

Chill until hardened, at least 30 minutes. Store in refrigerator. These look really cute as gifts, wrapped in a cellophane bag. You will probably have some caramel left over. Use it to dip apple slices in (or eat with a spoon).
Nutritional information not guaranteed to be accurate
Last Updated on September 14, 2022