This post may contain affiliate links. For more information, read my disclosure policy.
Pink Rosé Lemonade is an easy 3 ingredient party punch cocktail! Rosé All Day Lemonade is perfect for summer!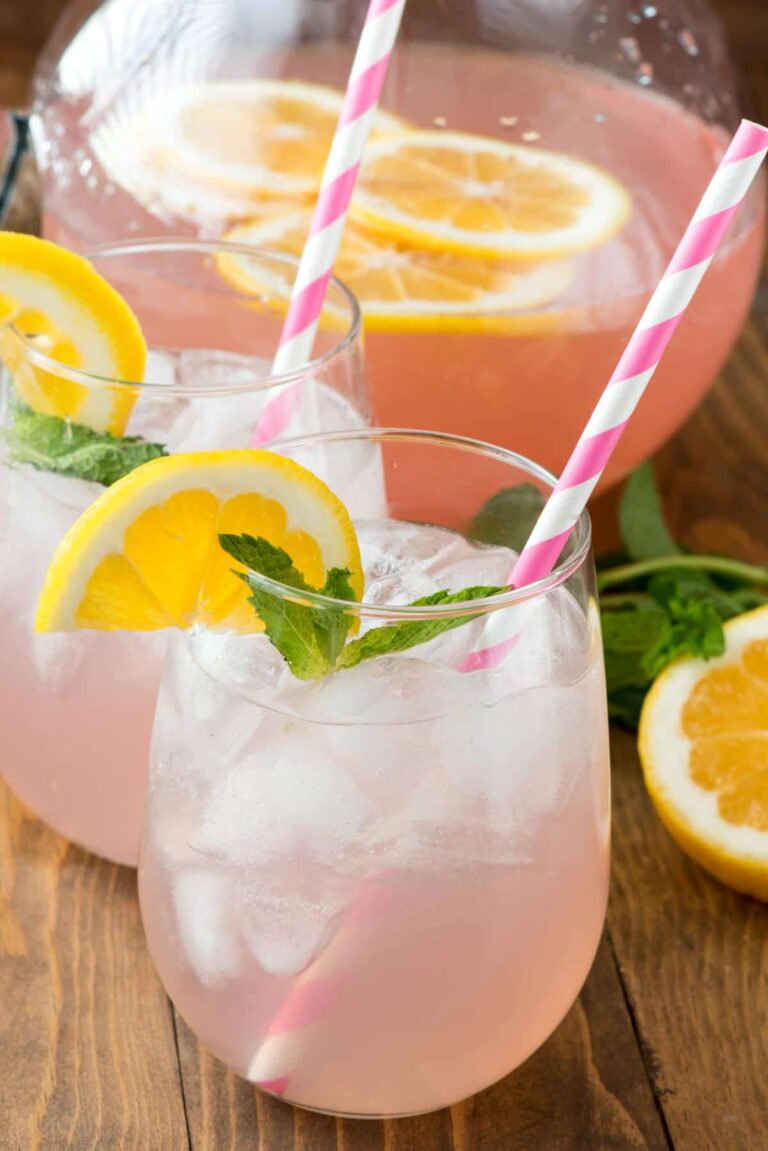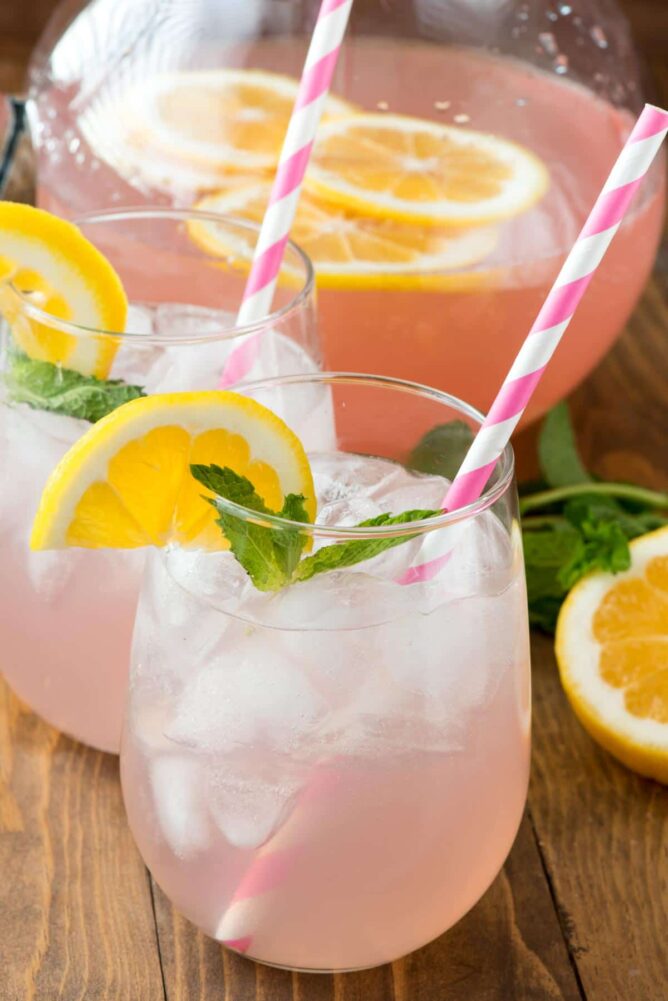 Happy Tuesday my friends! I'm calling Tuesdays "Rosé All Day" from now on. As a matter of fact, I'm calling EVERY day Rosé All Day because I'm so in love with that wine. I know, rosé is so…trendy. It's the drink for 2017, or so it seems. Everywhere I go I see it on shelves, on menus, in refrigerators. I resisted the trend for a long time. Totally bucked it. Said, nope, I'm not even going to try rosé; it's going to be gross, after all.
I. WAS. WRONG. Rosé is amazing. It's so good!! And…it's PINK.
Originally when I saw it popping up I thought it was going to be sweet and syrupy. I was imagining it taste like those wines you bought when you were 16 21 and a poor high school college student. (Anyone remember Boone's?) But rosé is very similar to a dry and crisp white wine. It's actually the perfect summer wine because it's not too heavy. Chardonnay is normally my jam, but in summer I love drinking lighter wines like Pino Grigio, Sauvignon Blanc, and now…rosé.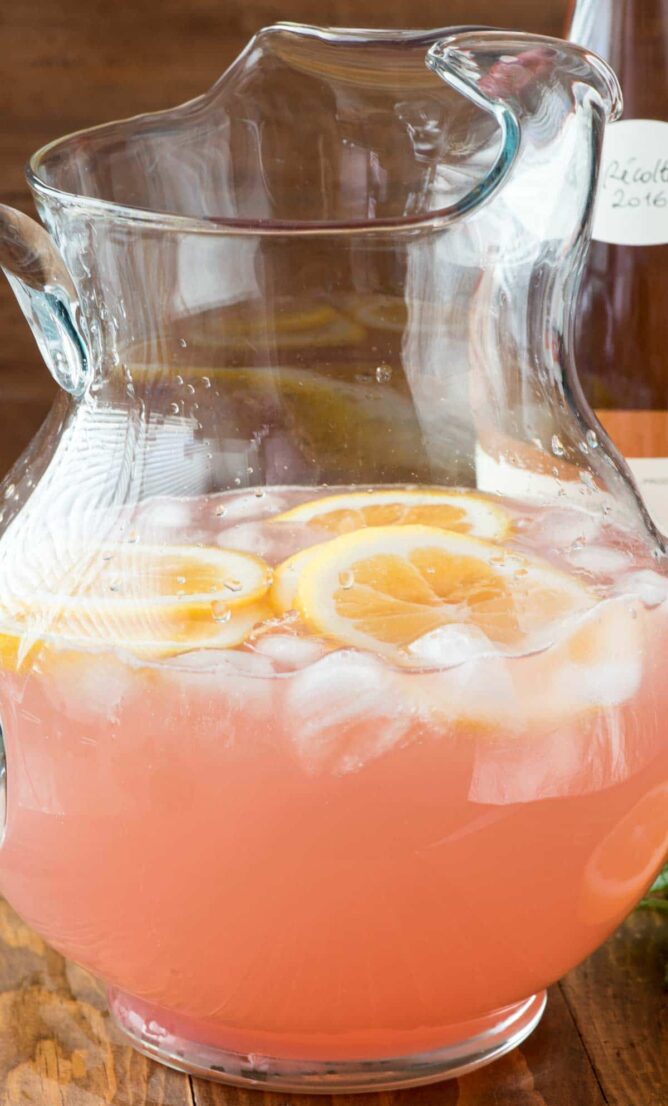 Last week I got to spend 3 days in (sunny) Seattle. I'm not joking, it was totally sunny and beautiful the entire time we were there! We stayed at this fabulous modern and newly updated hotel, Motif Seattle, and it was there I rekindled my love of pink wine. I had two very generous pours at dinner one night and I couldn't stop thinking about the light and fruity, crisp flavor of the wine. It made sense to drink rosé at Motif, sitting on the rooftop deck with all the millennials. I felt like I had to fit in somehow because my 40-ness was standing out like a sore thumb, ha!
When I got home I immediately bought a case of my favorite new wine…and then I started thinking about cocktails. After all, it IS summer and summer is the drink-by-the-pool-all-day time of year. Bringing my bottle of rosé out to the pool seems excessive, but if I do it in a pitcher in COCKTAIL form…well that's totally acceptable. Especially if it's lemonade. Lemonade was made for summer pool parties!
Pink Rosé Lemonade is the perfect summer party punch!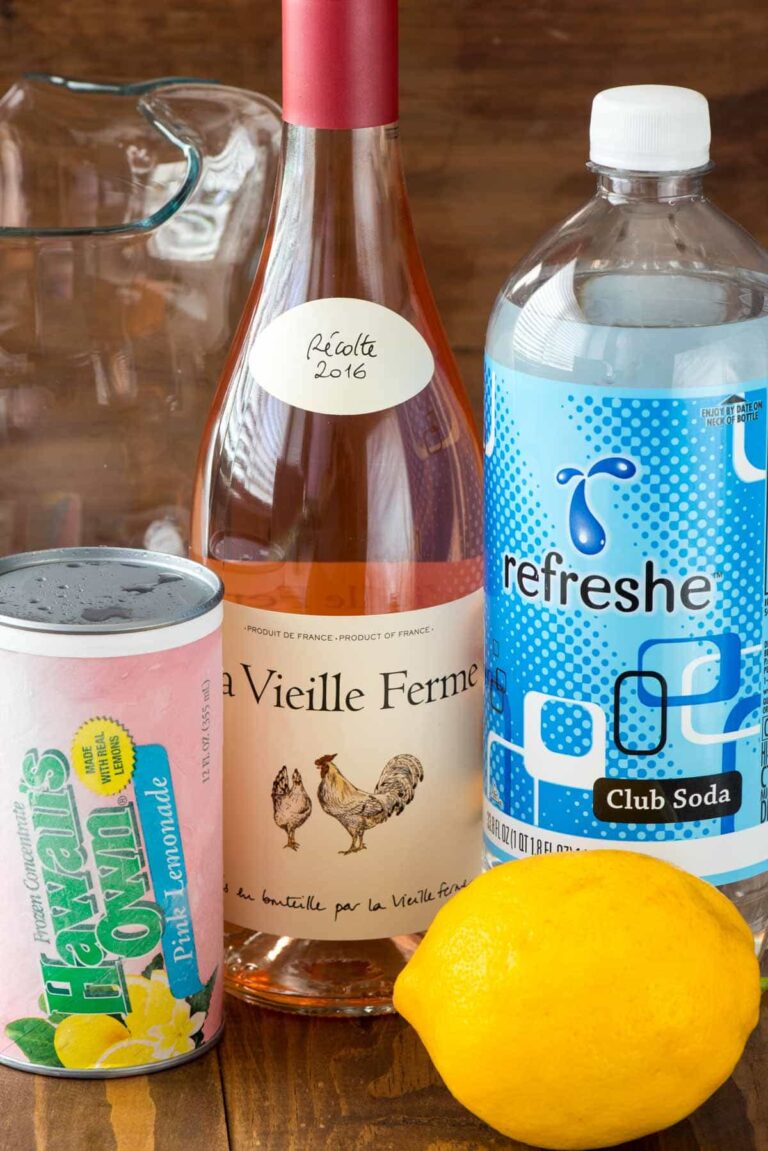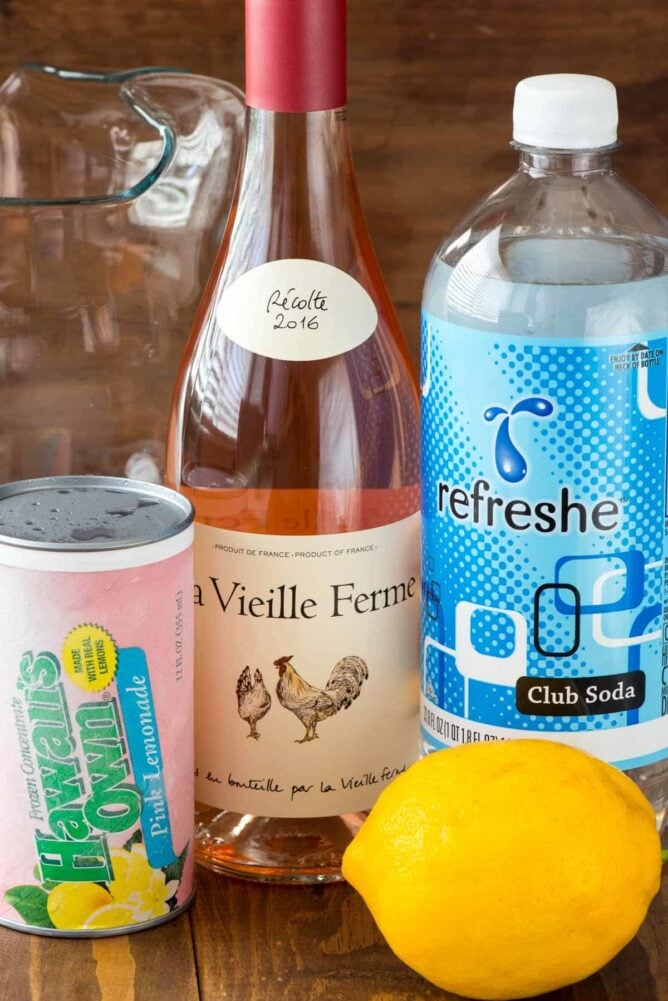 I was shopping the frozen concentrate section for another drink (coming soon, it's also one I drank at Motif) when I thought….pink lemonade. And rosé. And club soda….that could be a genius drink.
AND IT IS.
It's only three ingredients, comes together almost too fast and tastes like juice. You don't even realize there's alcohol in there until you've sucked down a few glasses and then are all like…whoa what happened? (Not like I'd know, or anything…)


So how does this cocktail become perfect for summer?
It's pink.
It's cold.
It's lemonade.
There's an entire bottle of rosé inside. Rosé is the drink of summer.
It's perfect served with a drink umbrella. #yourewelcome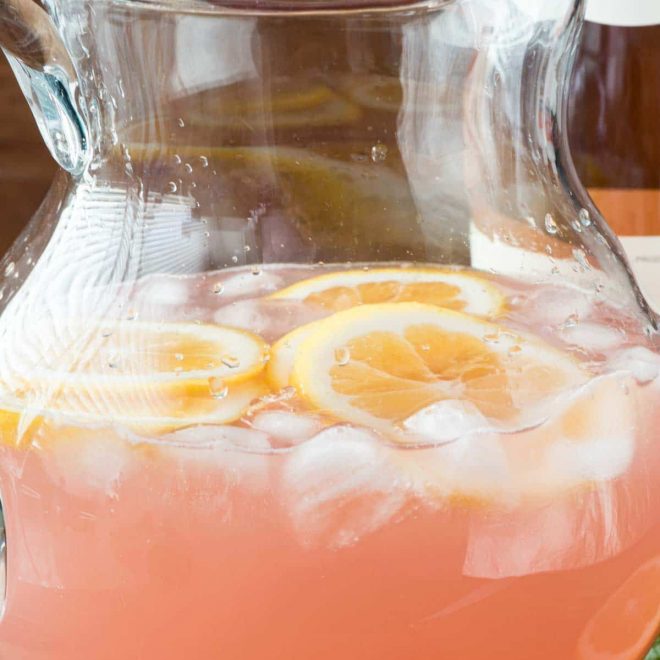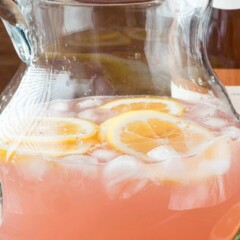 Pink Rose Lemonade
Pink Rose Lemonade this easy 3 ingredient Rose All Day Lemonade is perfect for summer!
Ingredients
1

750ml bottle Rose

1

quart

club soda

1

12 ounce can Pink Lemonade Frozen Concentrate, thawed
Instructions
Mix all ingredients in a pitcher. Add lemons and min for garnish. Serve over ice.
Nutritional information not guaranteed to be accurate
Click here to see more DRINK recipes!
Watermelon Lemonade Margaritas
Last Updated on May 12, 2020