This post may contain affiliate links. For more information, read my disclosure policy.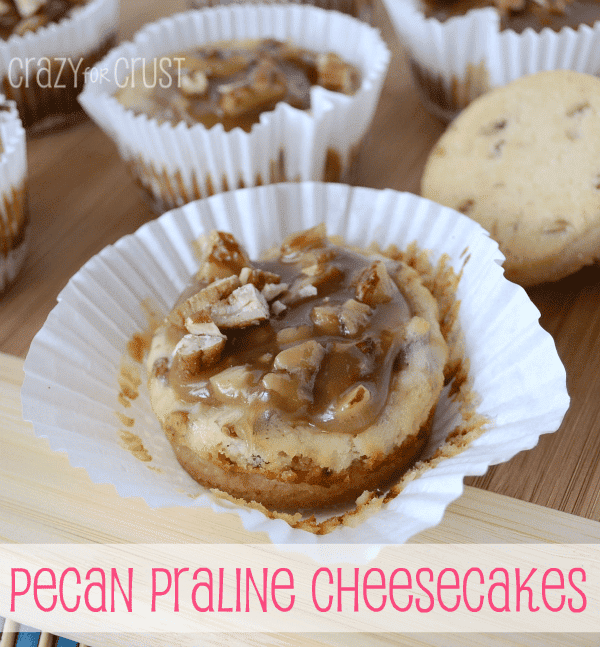 I have Christmas present sixth sense. I have no idea what my kid is thinking half the time and I don't see dead people, but I can figure out, 90% of the time, what my Christmas presents are before I open them.
I don't remember when it started, but I do vividly remember picking up the box that had my new car stereo in it when I was 16. I picked up the box and immediately knew what was inside. That's the only example I remember, but I do know it's happened lots of other times. Like, every year. Even when my gift is wrapped in a different box, if I pick it up and jiggle it a little, I can usually detect what's inside.
This is why putting out my gifts early at Christmas is always a two-edged sword. I have no patience and I'm as curious as a cat. The two things together, paired with my present sense, make it reealllly hard for me to stay away from the Christmas tree.
My presents from Mel went under the tree a few days ago. So far, I've been good. I was SO tempted the other day, when Mel and Jordan were out, to go over and pick up the boxes and perform my magic. But I was a good girl: I didn't.
There, however, is still two weeks until Christmas. We'll see if my goodness lasts.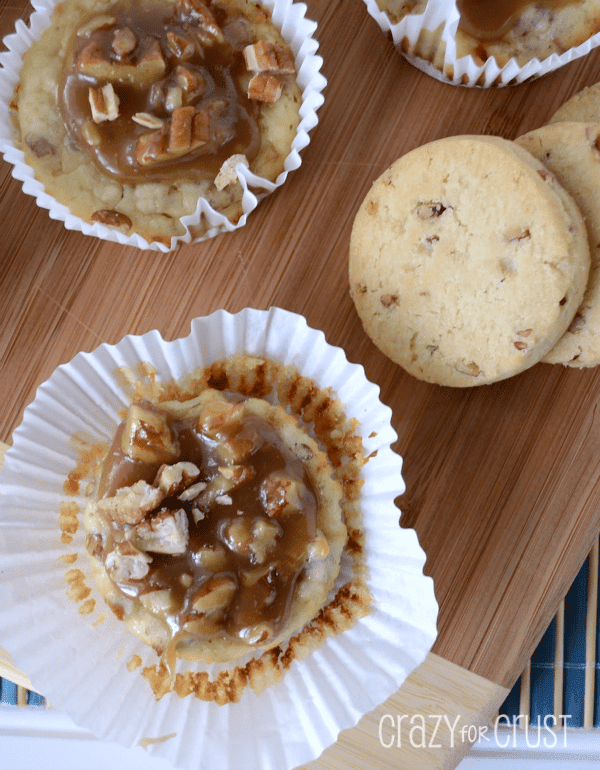 I bet, if you try really hard, you can have some sixth sense about these cheesecakes. They're mini cheesecakes, obviously. And they have a pecan praline topping, obviously. But they have a secret too…the crust. These bad boys are built on the foundation of one of my favorite cookies, the Pecan Sandie. (It is Pecan Sandie, right? Or is it a Pecan Sandy? I mean, the box is called Pecan Sandies. What if I'm talking about just one?)
I was too lazy to use my food processor to make a traditional, ground-up cookie crust. I mean really. It takes 10 seconds to grind and 10 minutes to clean. Sometimes, I just want to leave things whole. It's a good thing that the Pecan Sandies fit right into my cupcake pan, a perfect fit.
The cheesecake has pecans and toffee bits inside. And the topping. Well, it's pure magic, let me tell you. Butter, brown sugar, and pecans. Or, wonderfulness.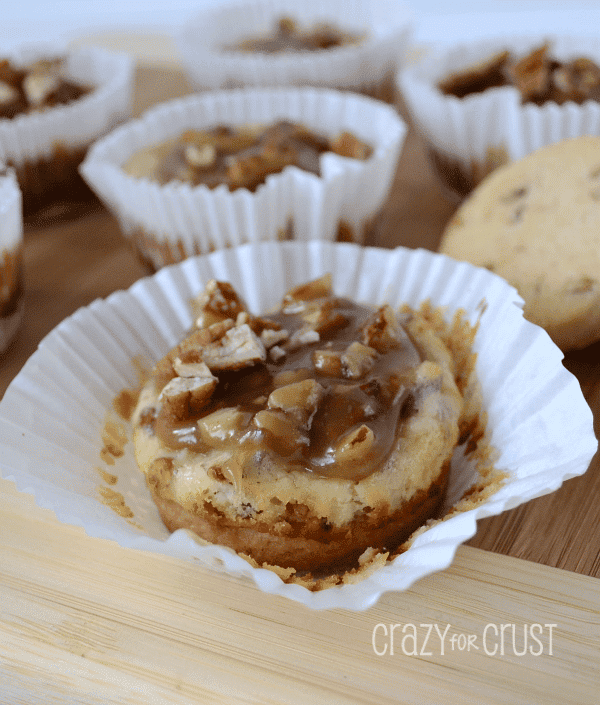 So, while I'm sitting on my hands trying NOT to go shake my Christmas presents, I'm going to stuff my face. Good trade off, right?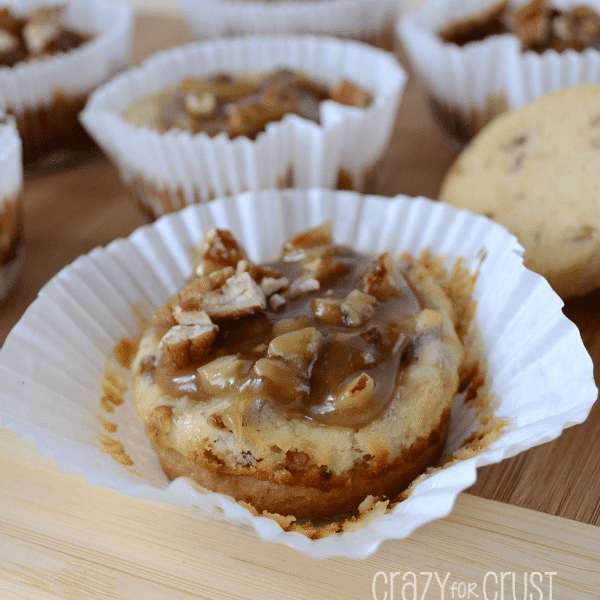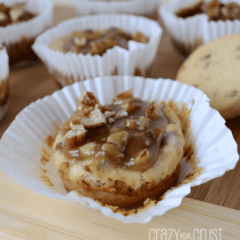 Pecan Praline Cheesecakes
Ingredients
For the Cheesecakes:
16

Pecan Sandies Cookies

1/2

cup

chopped pecans

8

ounces

cream cheese

, softened

1/4

cup

sour cream

, room temperature

1

egg

, room temperature

1/2

cup

toffee bits

1/4

cup

sugar

1

teaspoon

vanilla
For the Topping:
1/2

cup

toasted chopped pecans

1/4

cup

butter

1/4

cup

brown sugar
Instructions
Preheat oven to 350 degrees. Line 16 muffin cup holes with liners (reserve a few extra, in case you have extra cheesecake. I got 16.) Place one Pecan Sandie cookie in each cup.

Beat room temperature cream cheese with a hand mixer until fluffy. Beat in room temperature sour cream. Beat in egg, sugar, and vanilla until (mostly) no lumps remain. (Room temperature ingredients are a must to avoid lumps, believe me!) Stir in chopped pecans and toffee bits.

Evenly divide (about 2 tablespoons each) cheesecake among cookie crusts. Bake for 18-20 minutes, until they just begin to brown. Cool completely and refrigerate for at least 3 hours or overnight.

To make the topping, melt butter and brown sugar in a medium saucepan. Boil for about 2 minutes and remove from heat. Immediately stir in toasted chopped pecans. Place about 1/2 teaspoon on each cheesecake. Work fast - this hardens as the mixture cools. Let cool before serving.
Recipe Notes
To toast pecans, place in a small saucepan over low heat for just a few minutes. DO NOT WALK AWAY. They burn quickly!
Store in refrigerator.
Nutritional information not guaranteed to be accurate
Like cheesecake? Check out my Pinterest board, or these fab treats:
Oatmeal Cheesecake Scotchie Bars
Pumpkin Cheesecakes with Biscoff Crust
Butterfinger Mousse Cheesecake by Inside BruCrew Life
Mini Oreo Turtle Cheesecakes by Steak 'N Potatoes Kind of Gurl
Caramel Cheesecake Pumpkin Cups by Something Swanky
This post may be linked to: Chef in Training, Trick or Treat Tuesday, Lil' Luna, Sweet Treats Saturday, Chic-and-Crafty, I'm Lovin' it Fridays, Strut your Stuff Saturday, Weekend Wrap Up Party, Sundae Scoop Link Party, and all of these too!
Last Updated on May 12, 2020