This post may contain affiliate links. For more information, read my disclosure policy.
Learn how to Toast Nuts in the oven or on the stovetop in this informational post. Toast nuts for any recipe easily and fast without burning them.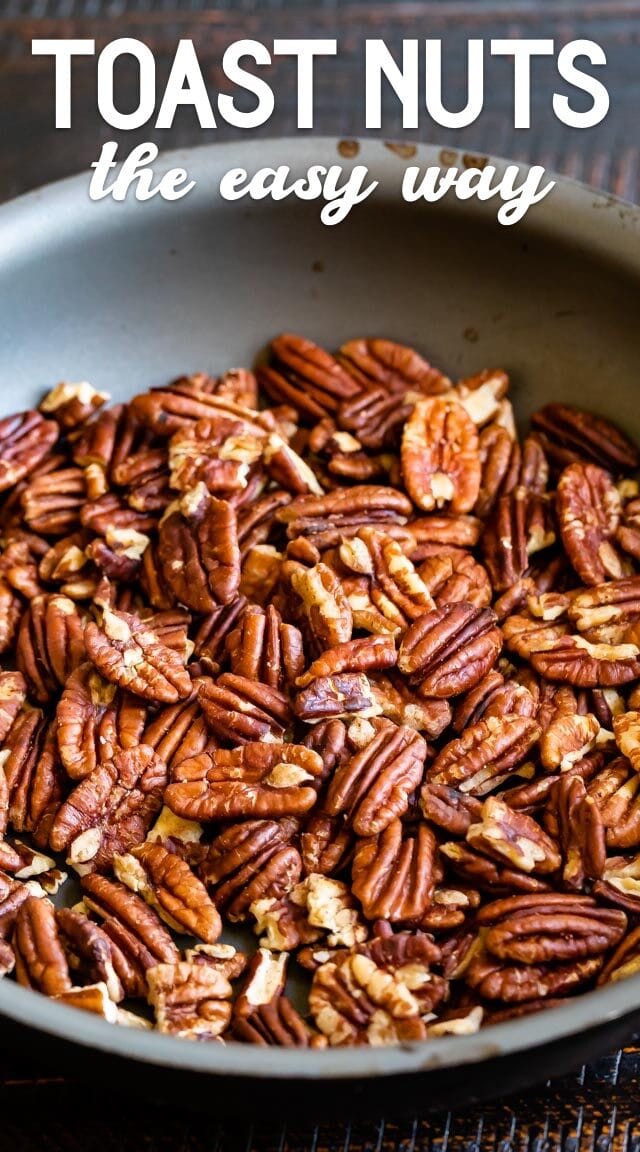 Why toast your nuts?
(Insert funny laughter, it's okay, we're all thinking it.)
Toasting nuts brings out their flavor, giving them a deeper and richer taste. Toasting them releases their natural oils and gives them a golden brown color. Raw nuts taste just fine but once you've tried eating toasted nuts you'll never want to go back to raw.
Adding toasted nuts to baked goods, salads or other dishes adds a nuttier and deeper flavor than raw ones. It takes only a few minutes to toast nuts so there's really no reason not to toast them!
Learn how to toast nuts to bring out their flavor and add them to so many recipes!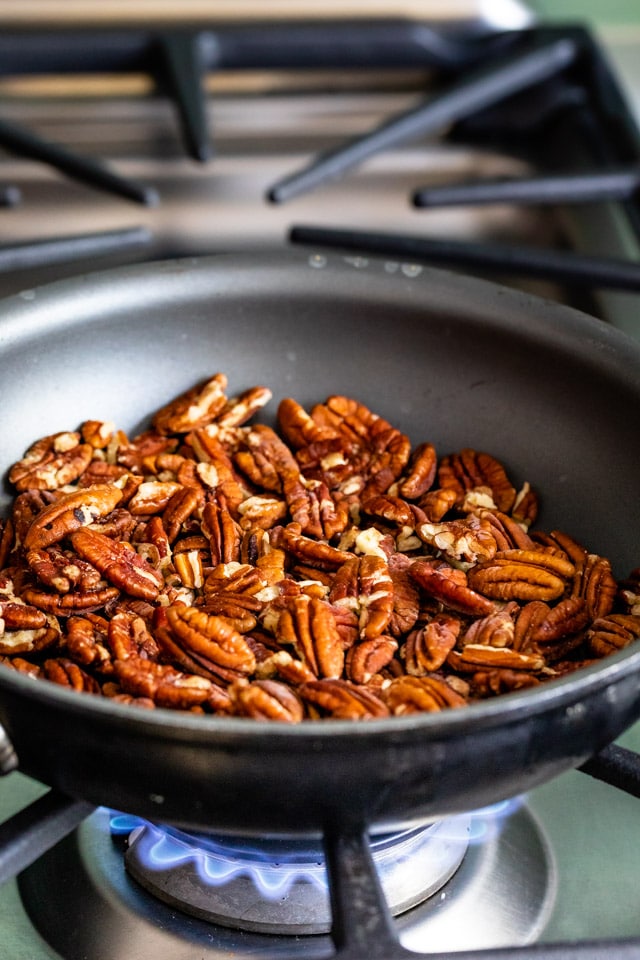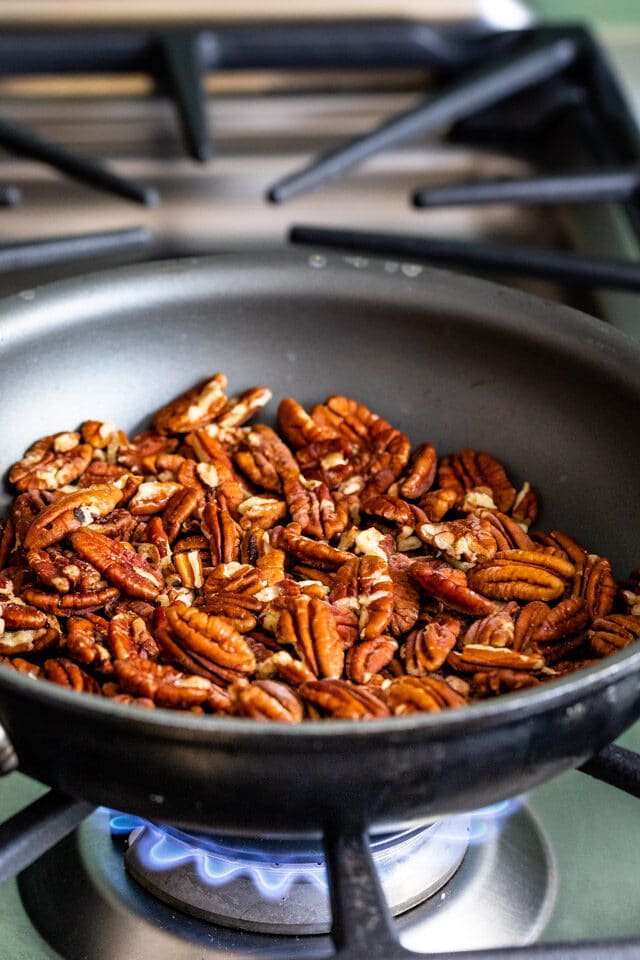 There are three main ways to toast nuts:
My biggest important tip for toasting nuts:
Make sure to watch them carefully and constantly because nuts burn VERY easily!
How to toast nuts on the stovetop
While toasting nuts in the oven is actually better and more even, I prefer toasting them on the stovetop because I have more control (and I feel like it forces me to watch them more than when they're in the oven).
You can use any skillet, just use a size that fits the amount of nuts you're making. I prefer toasting nuts whole because chopped nuts will burn much easier.
Cook the nuts over medium-low heat, stirring and tossing frequently, until you just begin to smell them. Once you smell them, they're done toasting.
How to toast nuts in the oven
This is by far the best way to make toasted nuts, although it's not the fastest.
Heat your oven to 350°F. Place your nuts on a baking sheet in a single layer. Bake them for just a few minutes – but be sure to shake or stir the pan to make sure the roasting is even.
Again – don't walk away from the oven. Once you smell the nuts they're done toasting.
How to toast nuts in the microwave
This is the fastest method and it's also a great way to toast nuts evenly without lots of stirring.
Just spread your nuts in an even layer on a microwave-safe dish. Heat on high in 30 second increments checking between each cooking to rotate the pan if necessary. Again, once you smell them and they look golden around the edges, they're done.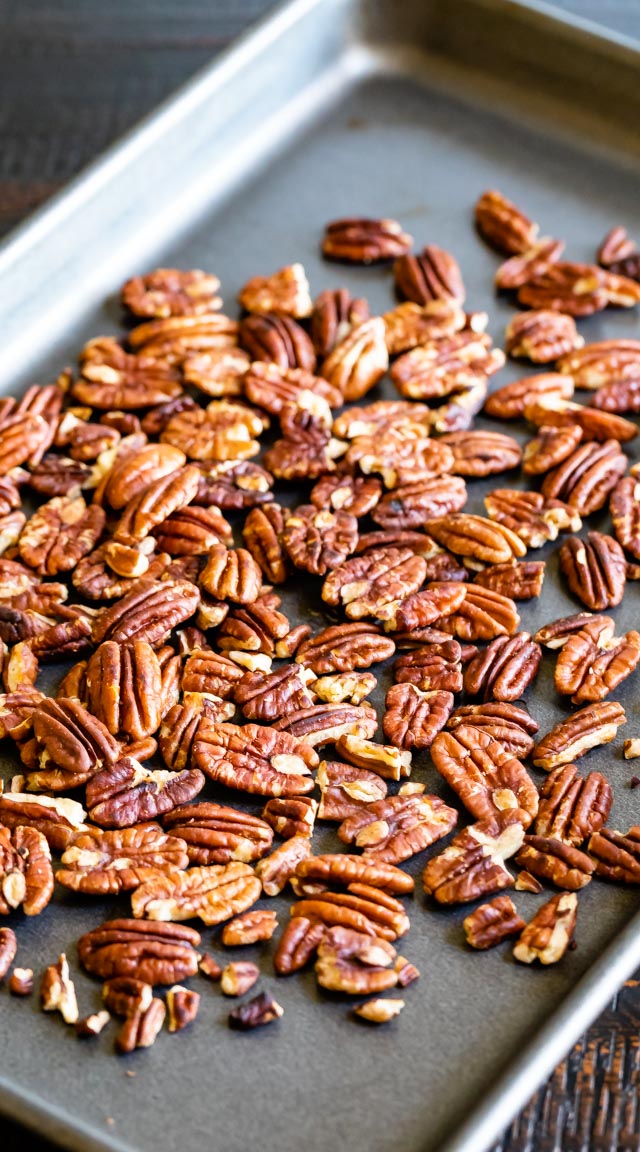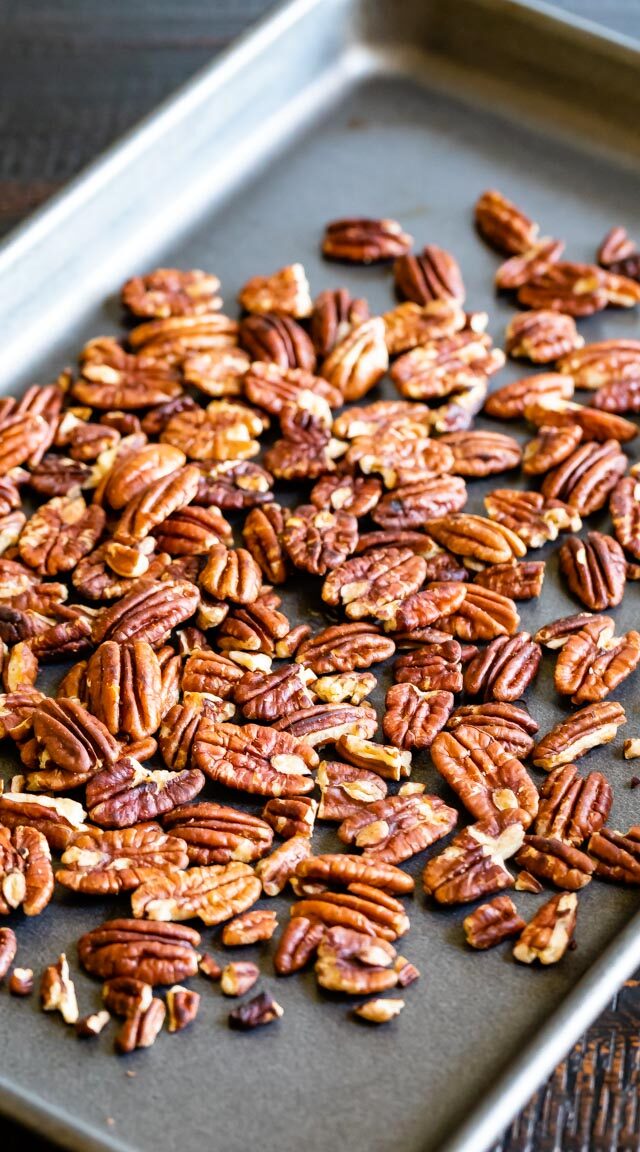 What kind of nuts can you toast?
Any kind! My favorite nuts to toast are:
Pecans
Walnuts (especially because raw walnuts give me canker sores)
Any kind of nuts – peanuts, pistachios or almonds
Where to use roasted nuts:
I love snacking on roasted nuts but they're great for so many things!
There are so many uses for nuts that have been toasted. With just a few extra steps you can give your recipes extra depth of flavor with roasted nuts.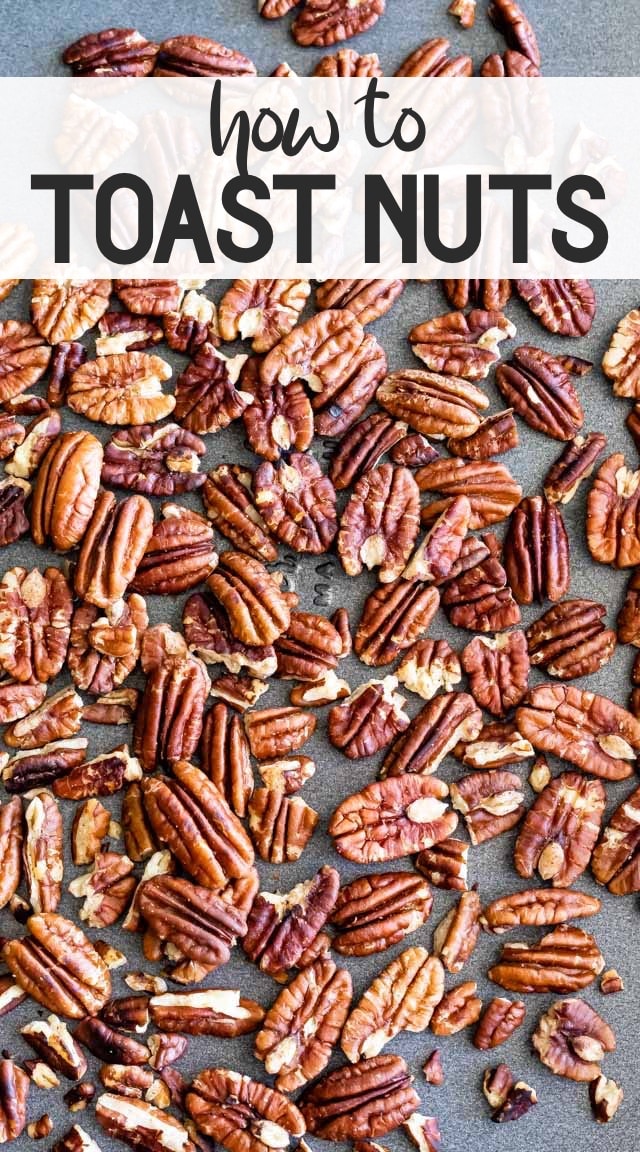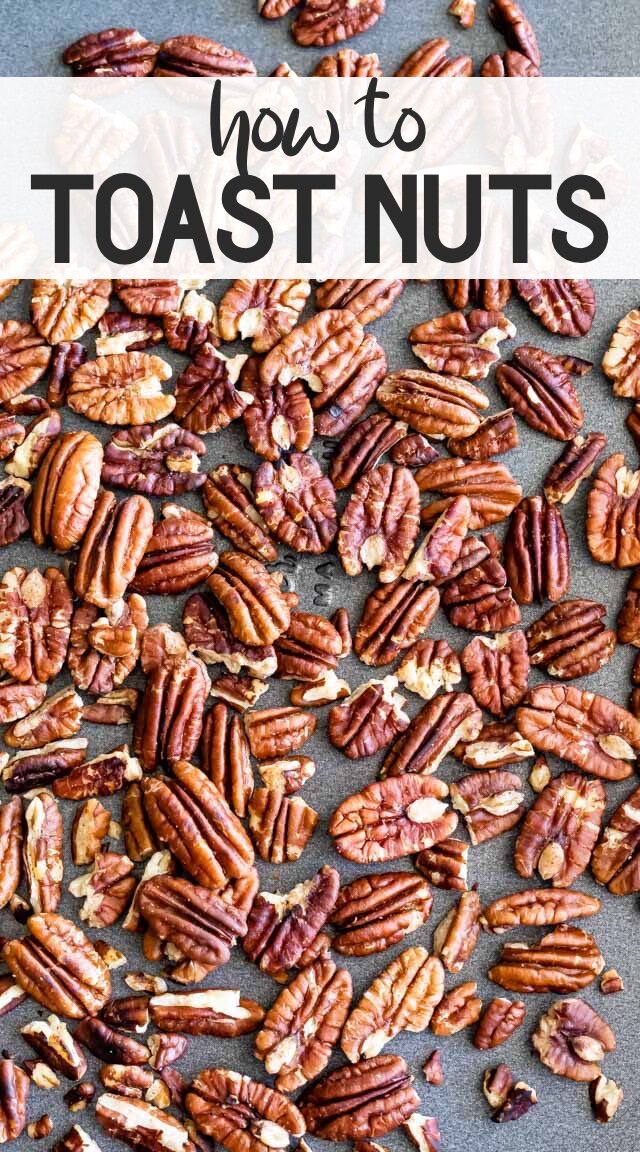 Last Updated on March 6, 2021