When it's hot in the summer you want ice cream! These No Churn Ice Cream Recipes are easy, fast, and don't require an ice cream machine. It's easy to make your favorite flavor!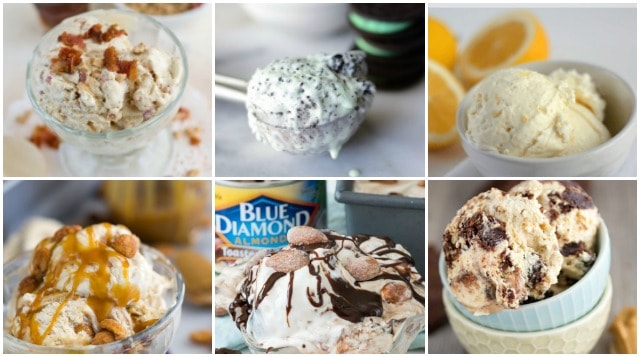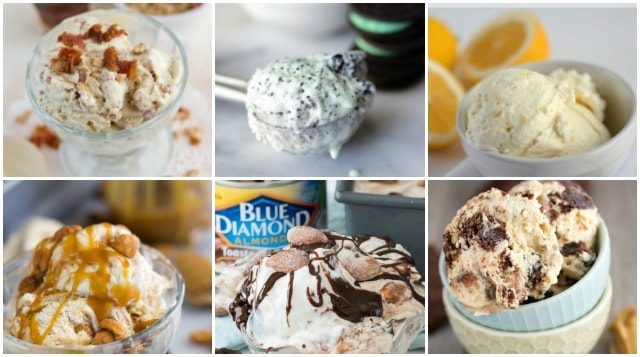 I love ice cream ALL year round, but especially in summer. As easy as it is to buy ice cream, it's even easier to make it at home when you're making no churn ice cream. No churn ice cream starts with two basic ingredients: sweetened condensed milk and heavy whipping cream. You beat the heavy whipping cream until stiff peaks form and then stir in the sweetened condensed milk. Once it freezes you have the perfect vanilla ice cream!
I've also used Cool Whip instead of the heavy whipping cream in my no churn ice cream recipes because sometimes I want less calories. Heavy whipping cream has tons of fat and calories, and whipped topping, while not healthier per se, is more calorie conscious. But the best part about making no churn ice cream at home is the FLAVOR. You can make whatever flavor you like! I've made chocolate and brownie, cake batter and bacon, cinnamon, almond, you name it.
Homemade ice cream is easy to make when you make it no churn. Throw away that ice cream maker and make your own! Then use it to make an ice cream creation like a cake roll, pie, or ice cream topped brownies!
No Churn Ice Cream Recipes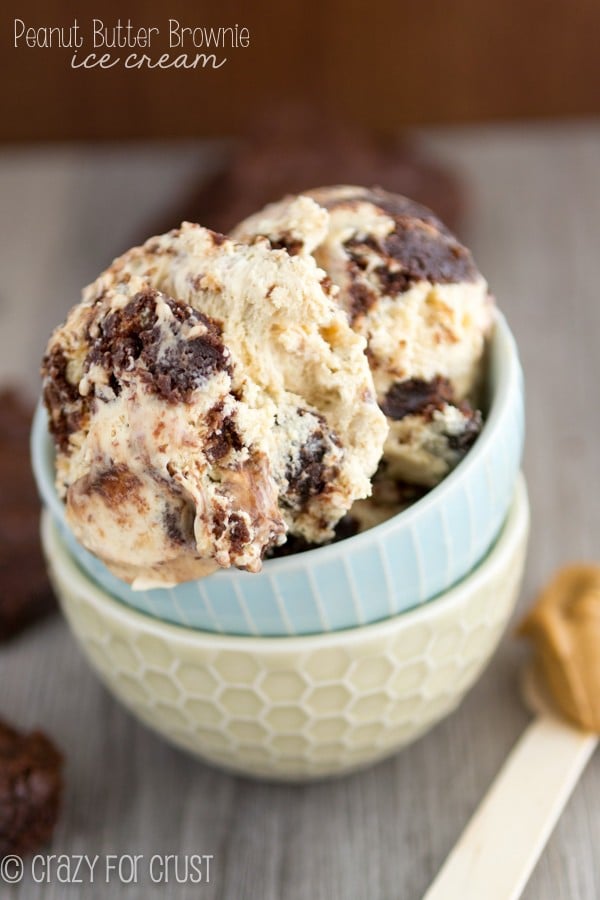 No Churn Almond Fudge Ice Cream
No Churn Chocolate Caramel Ice Cream
Easy Cookies 'n Mint Ice Cream
Easy Peanut Butter Cheesecake Ice Cream
Salted Caramel Peanut Butter Ice Cream
Peanut Butter Brownie Ice Cream
Sopapilla Cheesecake Ice Cream
Coffee Nutella Swirl Ice Cream
No Churn Ice Cream Recipe Creations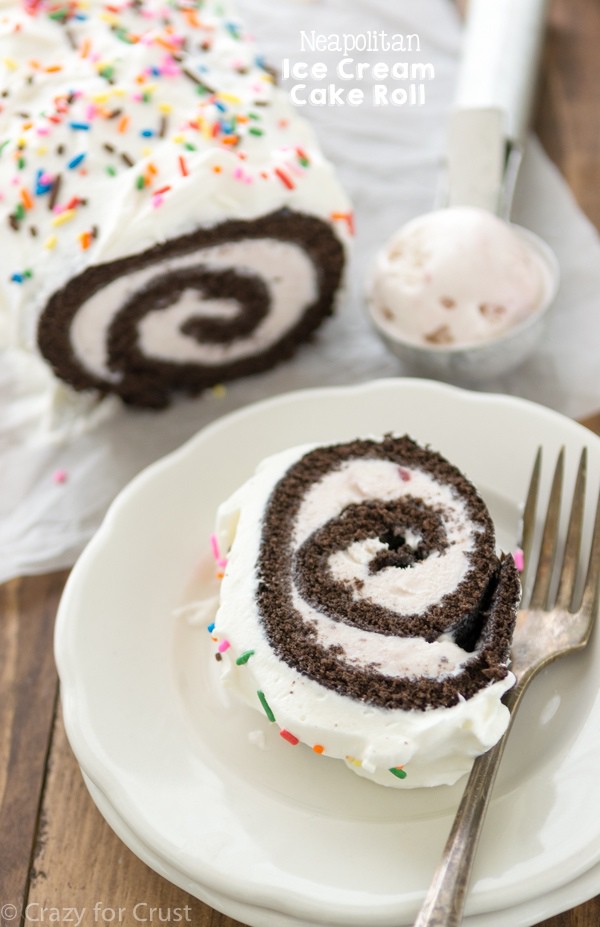 Neapolitan Ice Cream Cake Roll
Peanut Butter Ice Cream Brownies
Funfetti Cake Batter Ice Cream Sandwiches
Deep Dish Peanut Butter Cookie Ice Cream Sundaes