This post may contain affiliate links. For more information, read my disclosure policy.
One of my favorite things about summer? Making my own ice cream, like this No Churn Almond Fudge Ice Cream!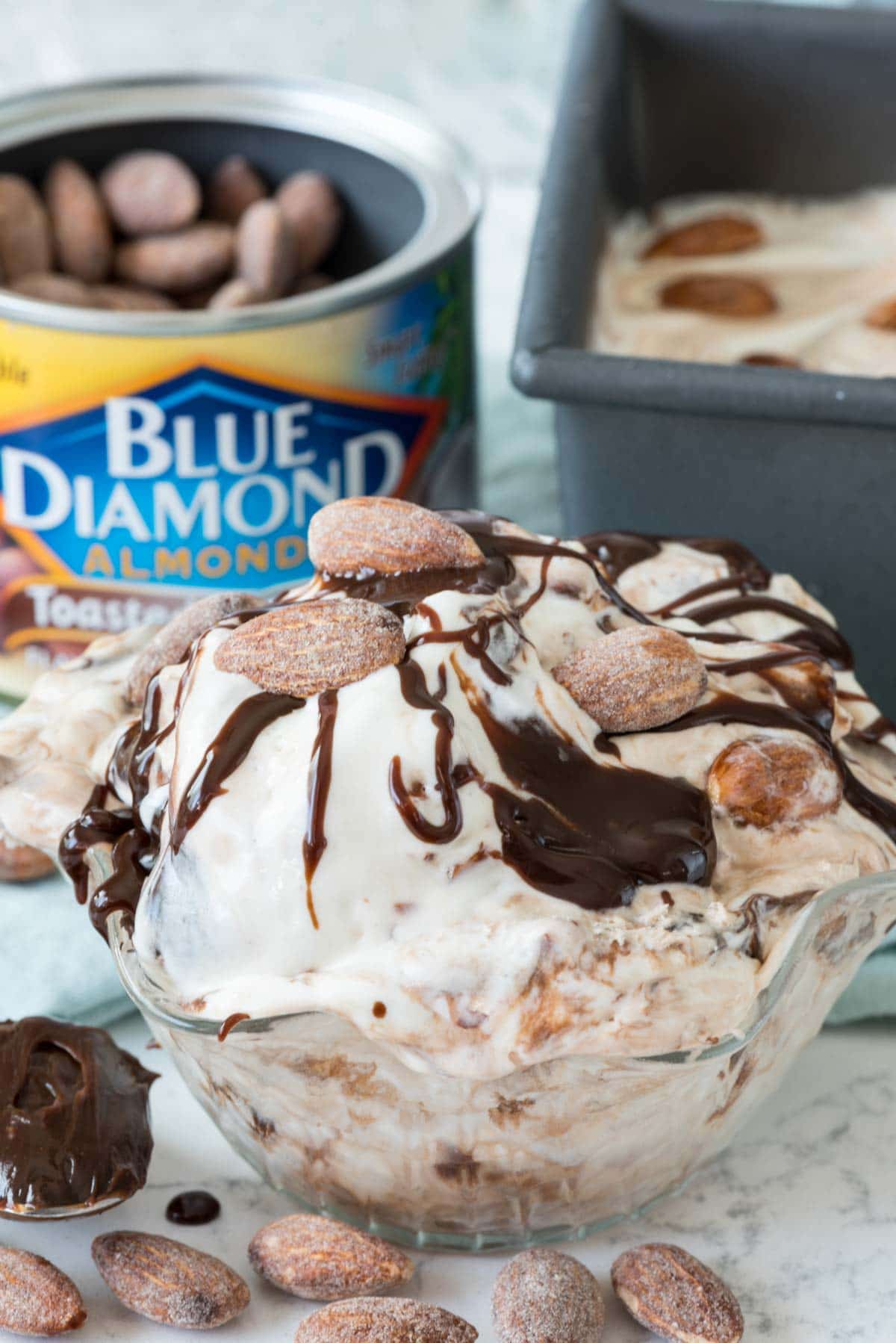 So, as you know, I'm still training for my half marathon. It's not until September, but it seems that time is moving as fast as a rocket, and I know Labor Day will be here before I know it. I've run 6 miles for my last three long runs and finally got to a 10k last week. The stars aligned and it wasn't even as hard as running 3 miles earlier in the week (why is that, anyway?)
The other day I left for a short run (my goal was to do 4 miles) and I got a really hard look at what it's going to be like running here in Sacramento in summer. It was a heat wave day – 99° – which is what is "normal" in July and August. I ran at 8am and after 2.75 miles I had to walk the rest of the way, even though I had water with me. Running, much like living, in Sacramento all summer is going to be somewhat unpleasant, especially because I'm going to have to start my long runs by 6am, skipping coffee and just grabbing a banana or handful of almonds to fuel me.
I got home that hot morning, my face beet red, sweat everywhere and all I wanted to do was bathe in a vat of ice cream. Luckily, I had this Almond Fudge Ice Cream in my freezer. It's no-churn, which means when I finished it for second breakfast, I could easily make more by dessert.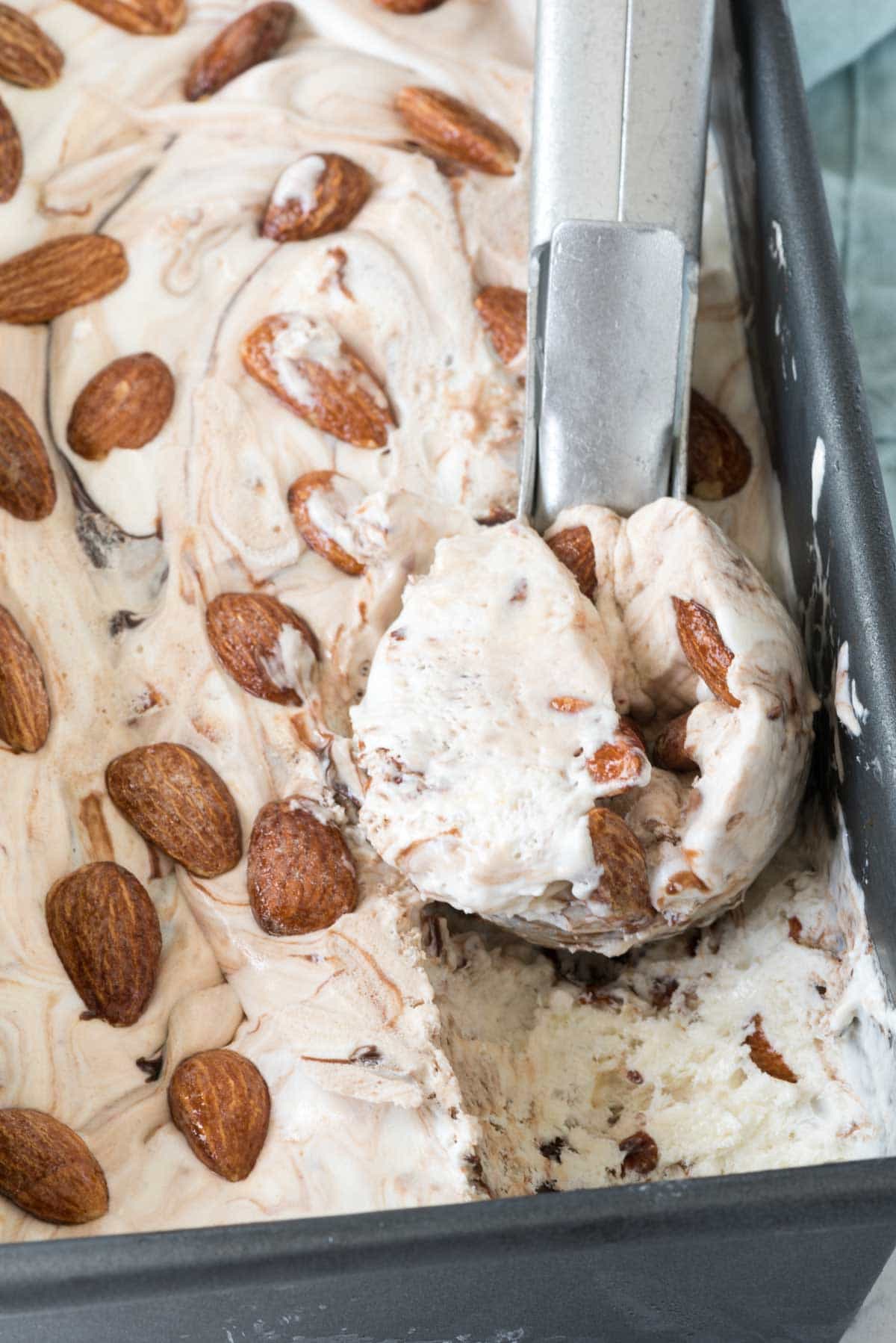 No churn ice cream is really the only kind I make. I do have an ice cream maker but I prefer not to use it. You have to freeze the canister and run it forever to churn. And it's always hot in my kitchen so it never churns quite fast enough to turn into ice cream. Easy, no-churn ice cream is the way to go.
Easy ice cream has just 2 ingredients
Sweetened Condensed Milk
Cool whip or heavy whipping cream
This recipe has 3 main ingredients, plus two add-ins. That's a 5 ingredient ice cream recipe that was mixed up in under 10 minutes. 4 hours later I had ice cream! Seriously, just throw away your ice cream machine, you don't need it. It's so easy you can make tons of flavors that last all summer long. I can't wait to have a sundae party where we have tons of ice cream flavors and toppings and just go to town.
Make easy no churn ice cream without a machine!
I love how it's so easy to make easy ice-cream. You don't need a machine. Just stir together the ingredients and add in your mix-ins.
Almond Fudge Ice Cream with almonds and hot fudge
You can add any mix-ins you want to make easy ice cream.
Now, I have lots of easy ice cream recipes on this blog, but this is hands down one of my favorites. It's a basic vanilla (my favorite flavor) and all I did was mix in some hot fudge and chopped Blue Diamond Almonds. Have you ever had their Toasted Coconut flavor? OMG, love them. If I'm not careful I'll polish off a whole can in a day! They taste great in this ice cream – they give it an extra little oomph of flavor – but you can use your favorite. The Honey Roasted, Lightly Salted, or Roasted Salted would also pair wonderfully.

Whether you serve this at a party for your friends or a party of one, know this: you have to make it. You'll be sorry if you don't!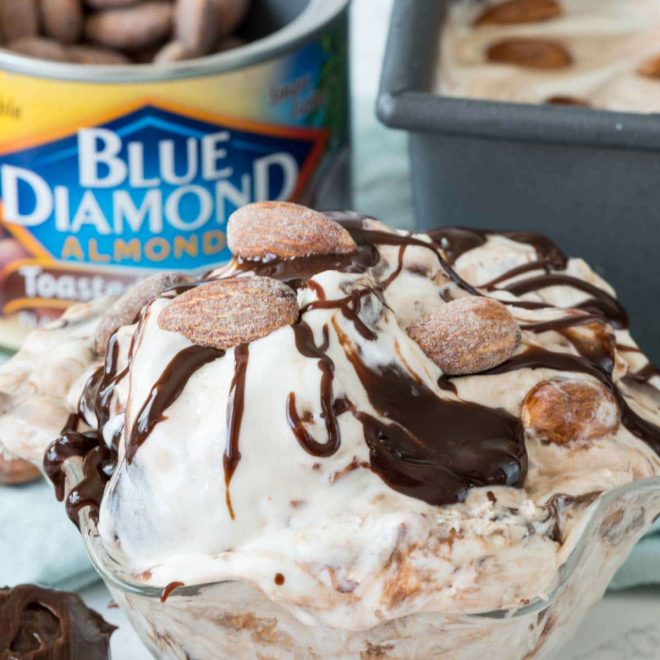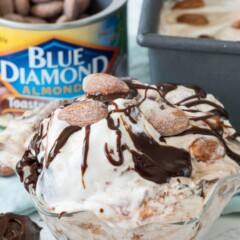 No Churn Almond Fudge Ice Cream
No Churn Almond Fudge Ice Cream Recipe - full of almonds and chocolate fudge and no ice cream machine needed! This is such a great summer recipe.
Total Time
4

hours
10

minutes
Ingredients
1

14 ounce can

sweetened condensed milk

1

teaspoon

vanilla extract

16

ounces

Cool Whip

OR 2 cups cold heavy whipping cream

1

cup

chopped Almonds

⅔

cup

hot fudge ice cream topping
Instructions
Stir together sweetened condensed milk and vanilla extract.

If using Cool Whip: simply fold the whipped topping into the sweetened condensed milk mixture.

If using heavy whipping cream: beat the cream until stiff peaks form, then fold into the sweetened condensed milk mixture.

Coarsely chop the almonds, then stir them into the ice cream. Warm up the hot fudge topping so that it's pourable but not so hot it will melt the ice cream mixture. Drizzle it over the mixture and then gently stir it in to create a swirl. Don't stir too much unless you want chocolate ice cream.

Pour into a plastic container and fit tightly with lid. Freeze for at least 4 hours or overnight. Keeps for 1 month in the freezer.
Recipe Notes
Change up the flavor by using flavored almonds instead of plain
If you're using cool whip it's easy to make this lower sugar or lower fat by using that type of whipped topping
Store in the freezer in an airtight container for up to 3 months.
Recipe Nutrition
Serving:
1
g
|
Calories:
223
kcal
|
Carbohydrates:
27
g
|
Protein:
5
g
|
Fat:
11
g
|
Saturated Fat:
3
g
|
Cholesterol:
7
mg
|
Sodium:
103
mg
|
Potassium:
207
mg
|
Fiber:
2
g
|
Sugar:
15
g
|
Vitamin A:
79
IU
|
Calcium:
97
mg
|
Iron:
1
mg
Nutritional information not guaranteed to be accurate
Peanut Butter Brownie Ice Cream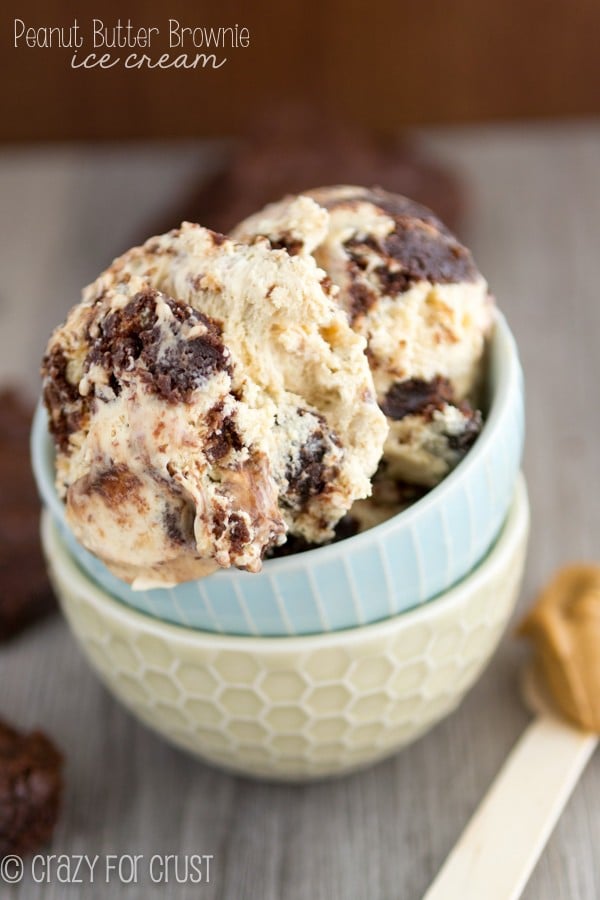 Cookies 'n Mint Chip Ice Cream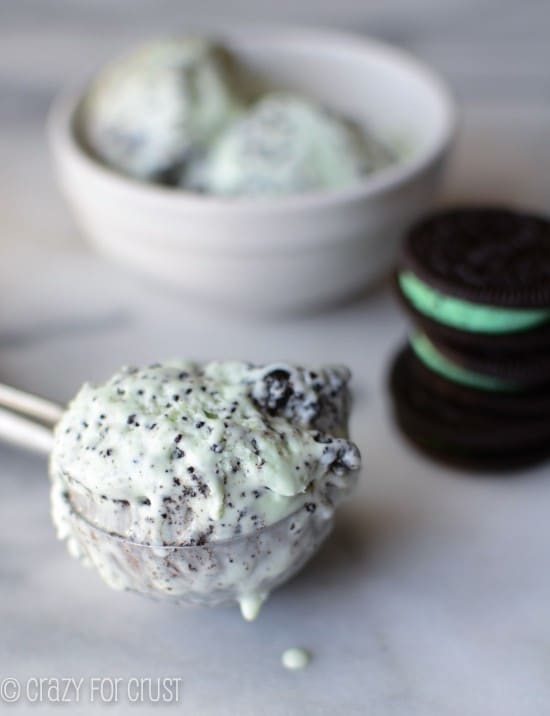 2 ingredient Nutella Fudge Pops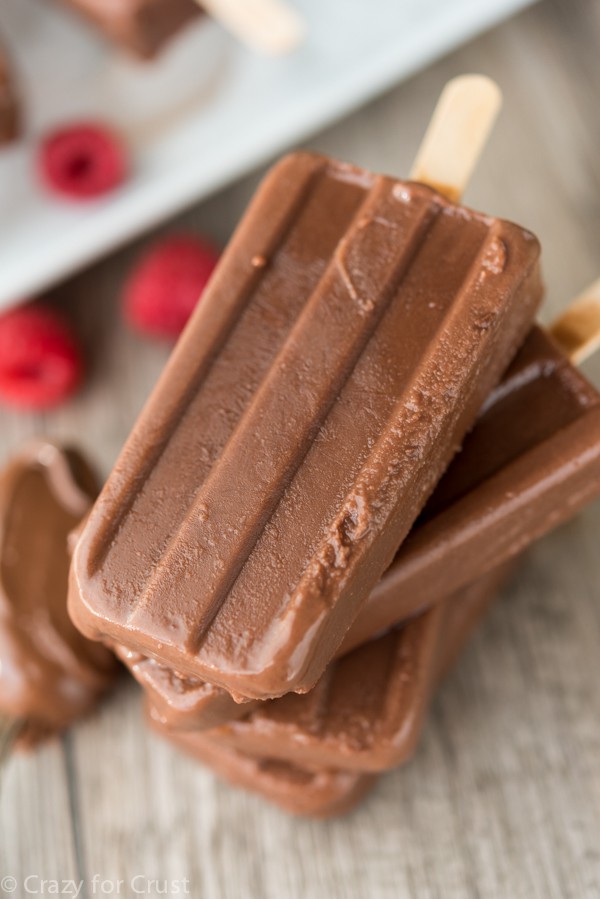 This post is sponsored by Blue Diamond Almonds. All opinions are 100% my own.
Last Updated on May 15, 2020